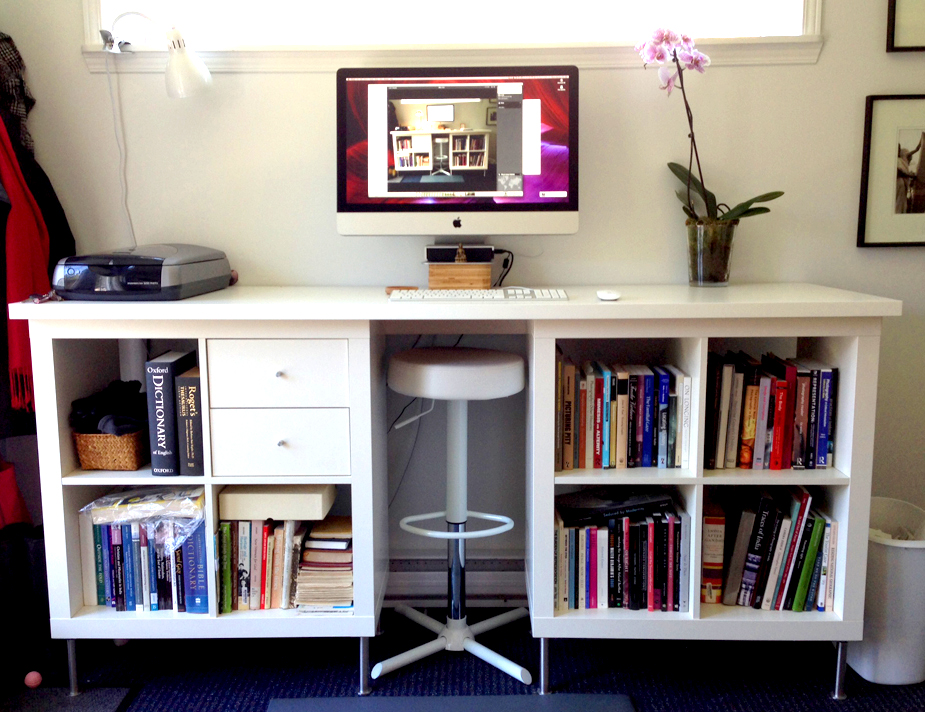 There's been a lot of interest surrounding standing desks lately, and with good reason. Studies show that casting aside a sedentary lifestyle and spending more time on your feet can have numerous health advantages, including weight loss and increased longevity. But a quick Google search will reveal that these benefits typically don't come cheap, with many standing desks averaging around $500 and up. Luckily, many resourceful folks are taking matters into their own hands and building inexpensive DIY standing desks themselves. Check out our round-up to see some of the best options available to you if you want to join this trend without breaking the bank.
Airy and elegant, this DIY standing desk looks store-bought even though it was put together using a sawhorse and an IKEA countertop. Get the full tutorial at Mint Design.
Talk about being productive! Combination standing desk-treadmills allow you to burn even more calories than you would at a regular standing desk. Instructables has three different ones for you to try out.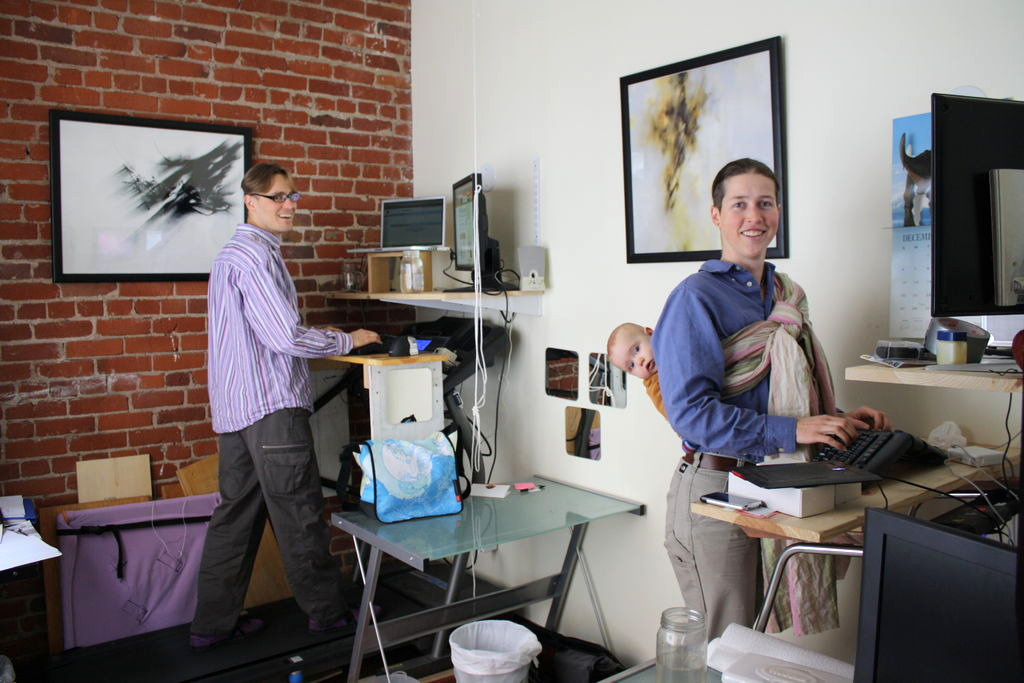 Craig Lloyd of GottaBeMobile made his standing desk out of a door, sawhorse brackets and 2x4s. It's a great way to reuse old doors, which are often even more affordable than purchasing large boards of wood.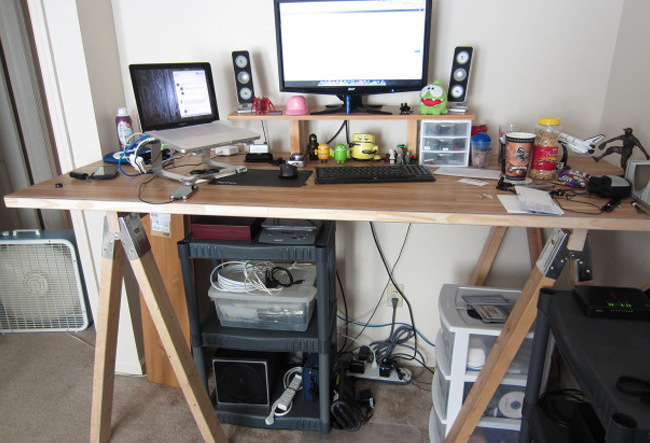 If you're strapped for room, how about hanging a standing desk shelf from your wall to save floor space? That's exactly what Brandon Keepers did, and for just $40 to boot.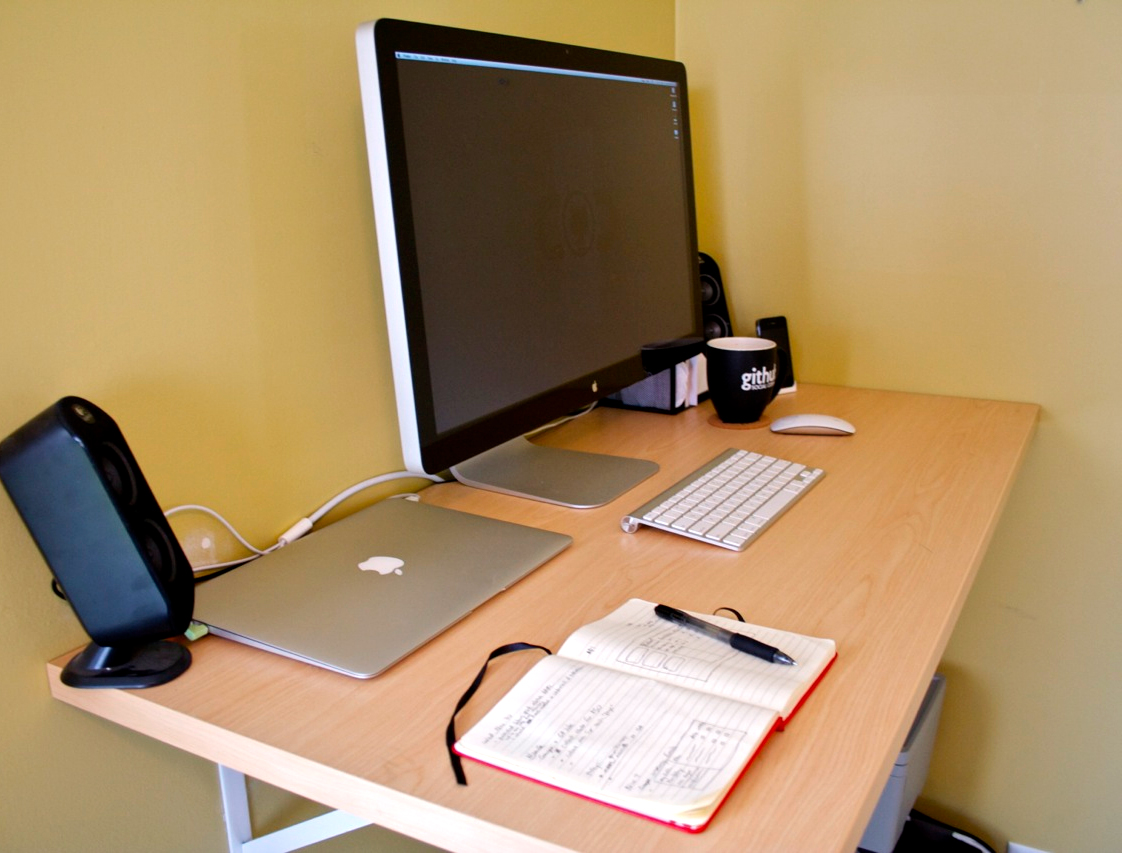 Quite possibly the most affordable standing desk DIY ever (except for the last one you'll see on our list below), this ingenious hack rings in at just $22 USD. All you need are a few IKEA parts (a Lack side table, a Viktor Shelf, an Ekby Valter bracket) and some screws. Done!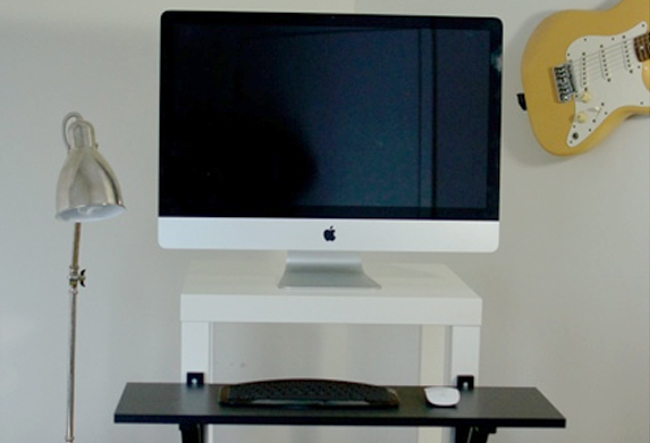 If you're DIY-challenged, here's an incredibly simple way to turn an existing bookcase into a standing desk with minimal effort. It's pretty self-explanatory (even just from the pic) but check out the full tutorial at Offbeat Home.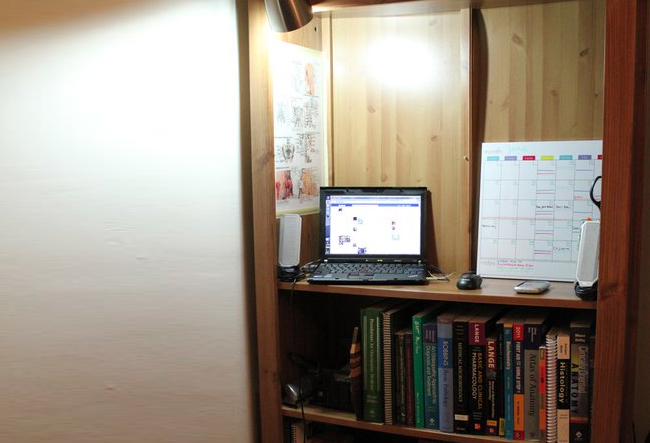 For a more industrial look, why not use a butcher block and pipe like Lovely Spaces did. The cool part about this DIY is that the desk legs can always be adjusted fairly easily if you ever wanted to convert the piece into a regular sitting desk or even a table.
While a bit pricier than some of the other options we mentioned, this lovely standing desk made out of IKEA Expedit parts looks like a custom piece and offers built-in storage. The dimensions even allow for a perfect stool nook in case your legs become fatigued at any point during the day.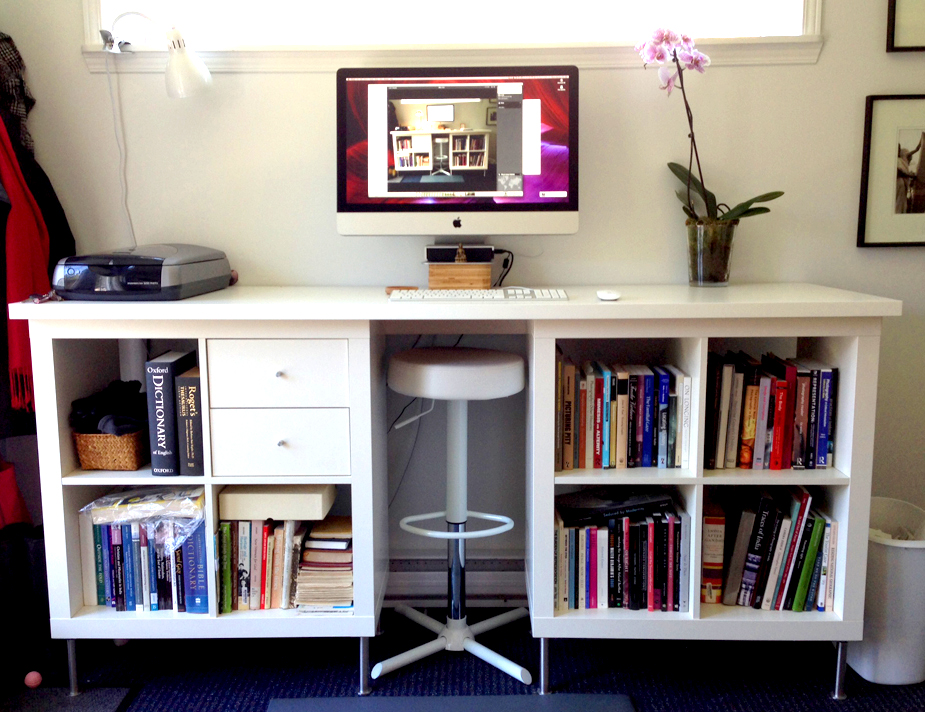 And proving that you can even have a standing desk for absolutely free, here is my own personal workstation at home. All you need is a desk and a stack of books. And it's "adjustable," meaning that you can always just remove or add a book or two to change the height whenever you want. It doesn't get much easier than that!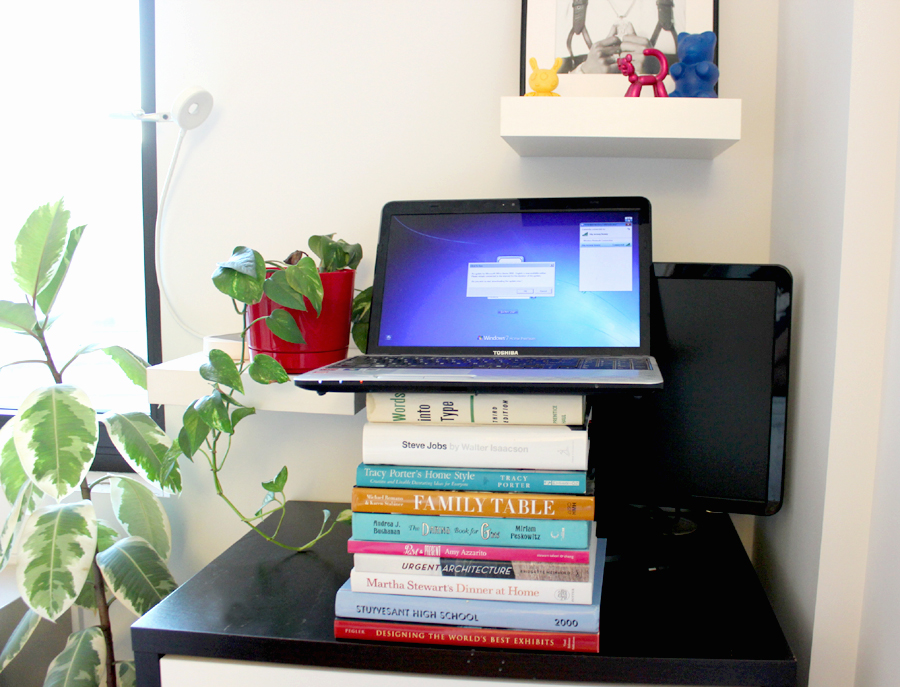 Which standing desk would get you on your feet? Tell us in the comments below.