Who said surfboards are only for extreme water sport enthusiasts? If you ask me, they look the most stunning when incorporated into a home's decor, regardless of whether that home is situated on the coast or not. In fact, you don't even need to have an overly beachy or nautical theme going on in any room to make it work either. You can get surfboards in so many different colors and designs, the possibilities for using them to accentuate a room really are endless! If you find that the ocean may be calling your name for your next decorating project, here are a few surf-worthy ideas to inspire you.
Surfable Wall Art
These bright and breezy coastal kitchen designs look perfect with wooden surfboards mounted horizontally in just the right places. If you thought surfboards always had to have ridiculously bright colored logos on them, well, it's not true! The wooden ones are super versatile and make an especially nice addition to any room that already has wood furniture or flooring.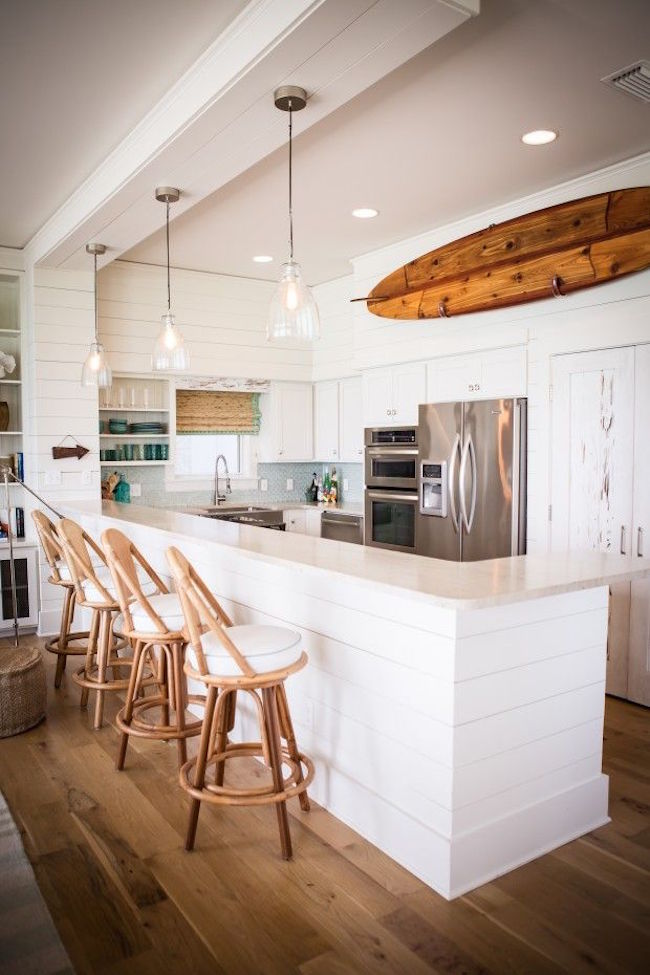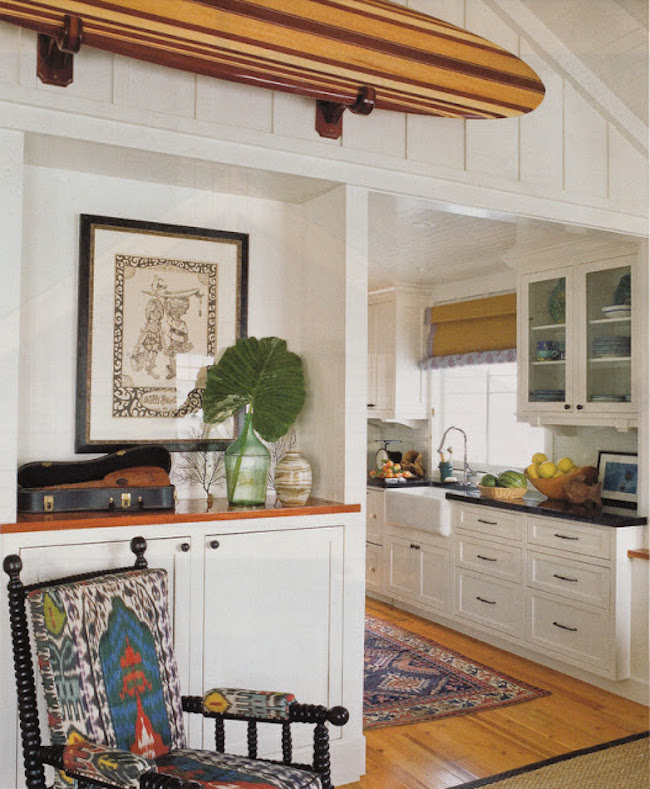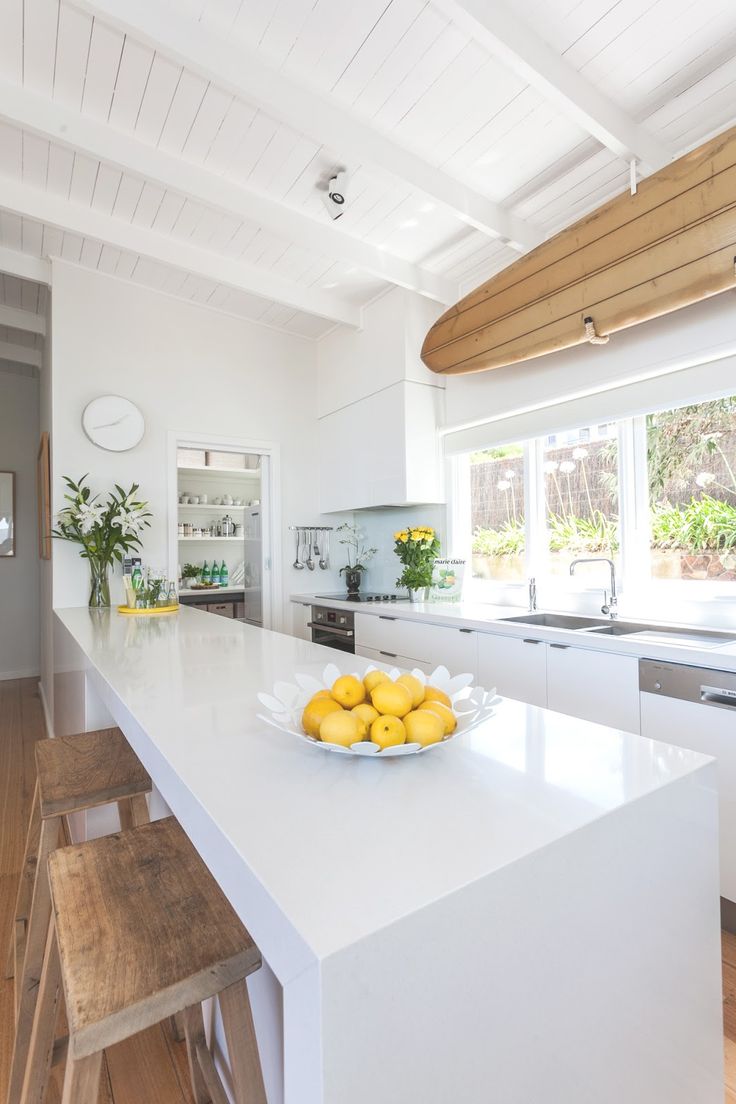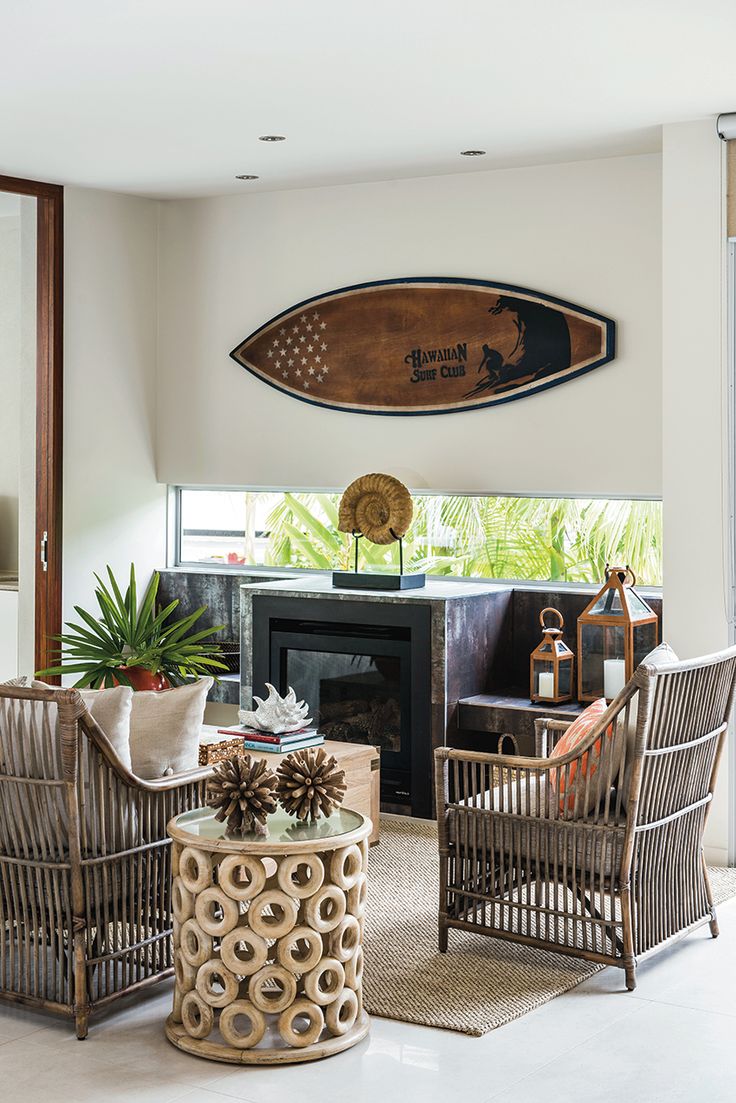 Breaking Waves in the Corner
Besides hanging a cool looking surfboard horizontally on your wall, standing one up vertically can look just as good — if not better! It all depends on where you put it, and how you want it to interact with the rest of the furniture and accessories in the room. By placing them in a corner of a room, you can create a really unique (and tall) focal point with a pop of color. The best part? There are no limits to what room surfboards belong in. From the den, to the bedroom, to the deck, to the bathroom — if you look long and hard enough, you can probably find a surfboard that matches and accentuates virtually any room.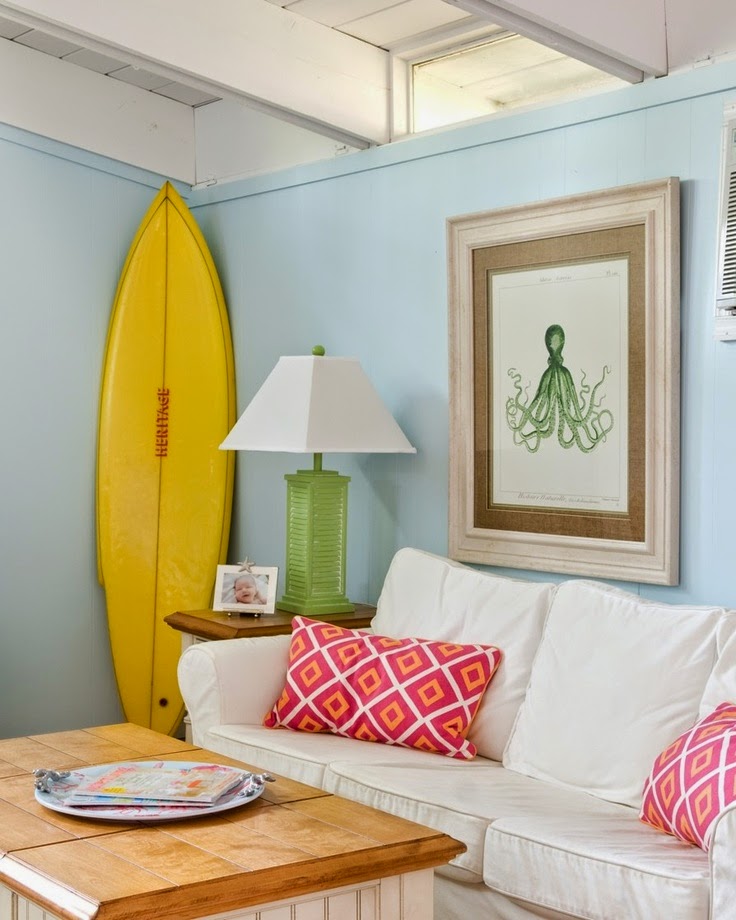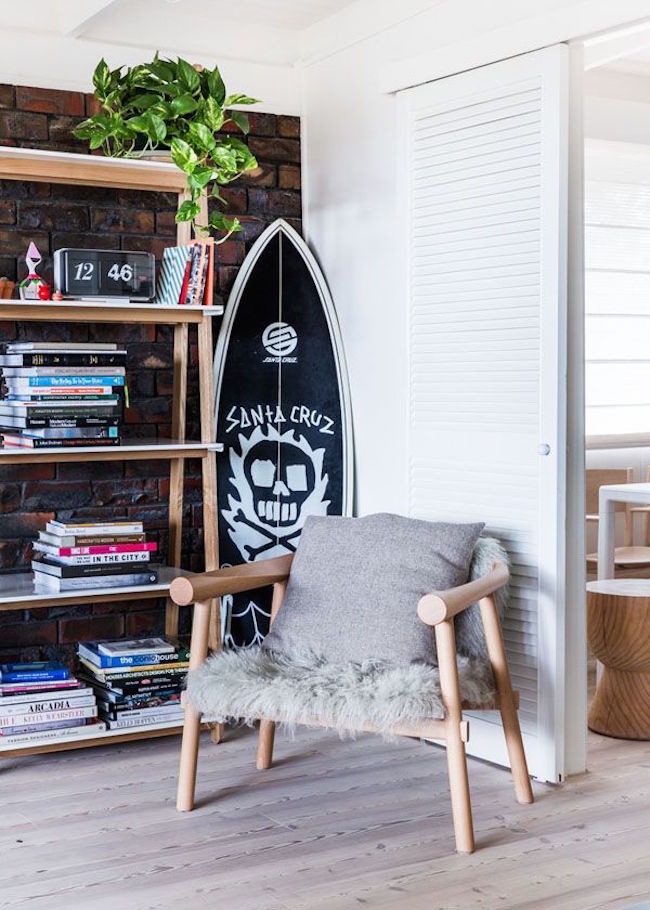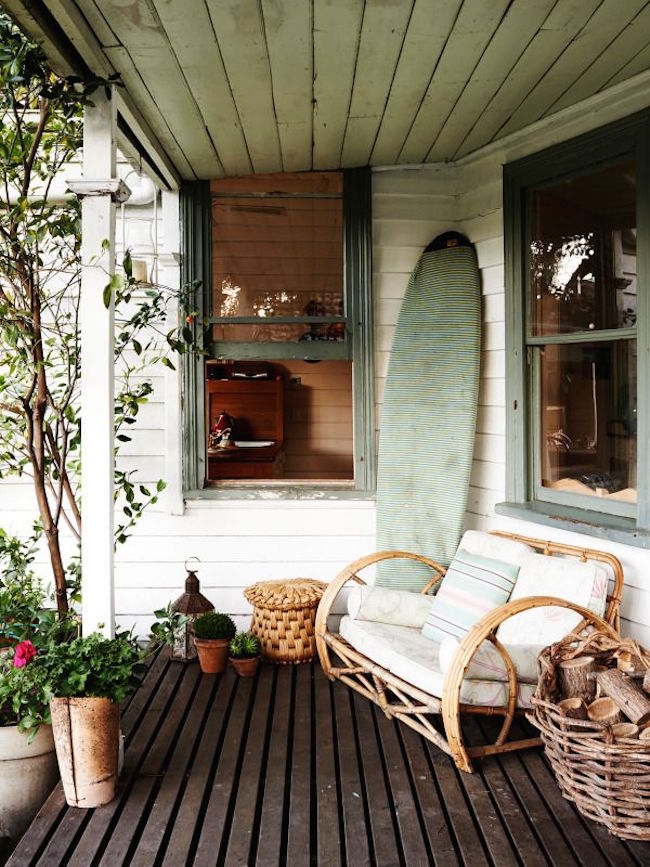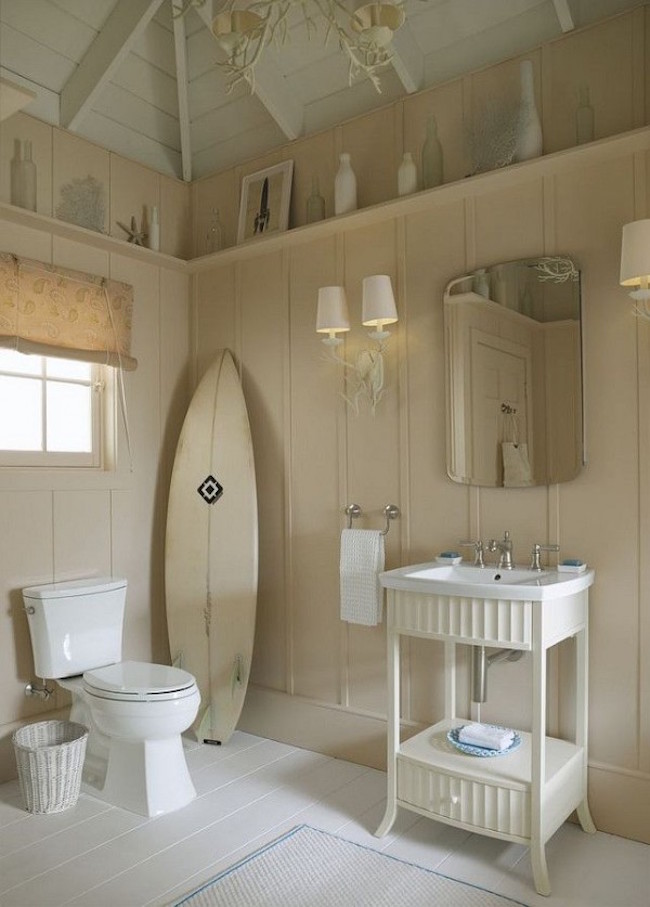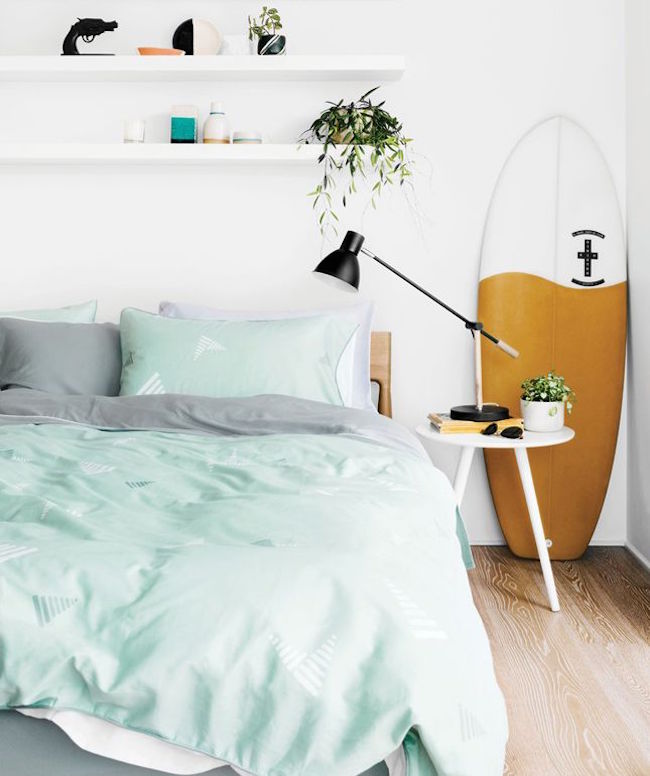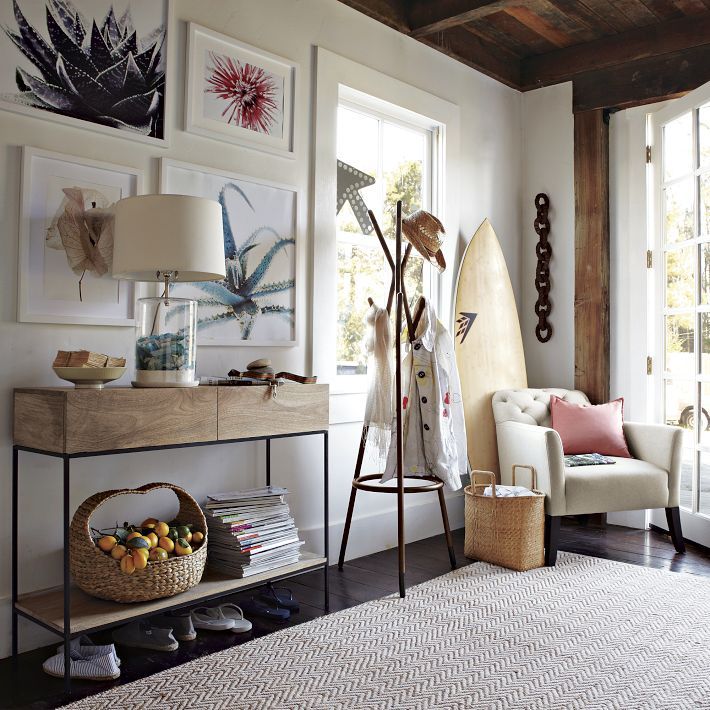 Seaside Tabletops
If you're feeling creative, there are lots of different things you can use in place of an actual coffee table, but did you ever think a surfboard would look this good? Hands Over Timber is an Etsy shop that sells them in different colors and shapes of wood. Their long and narrow frames make them perfect for mounting on four legs and placing in front of the sofa.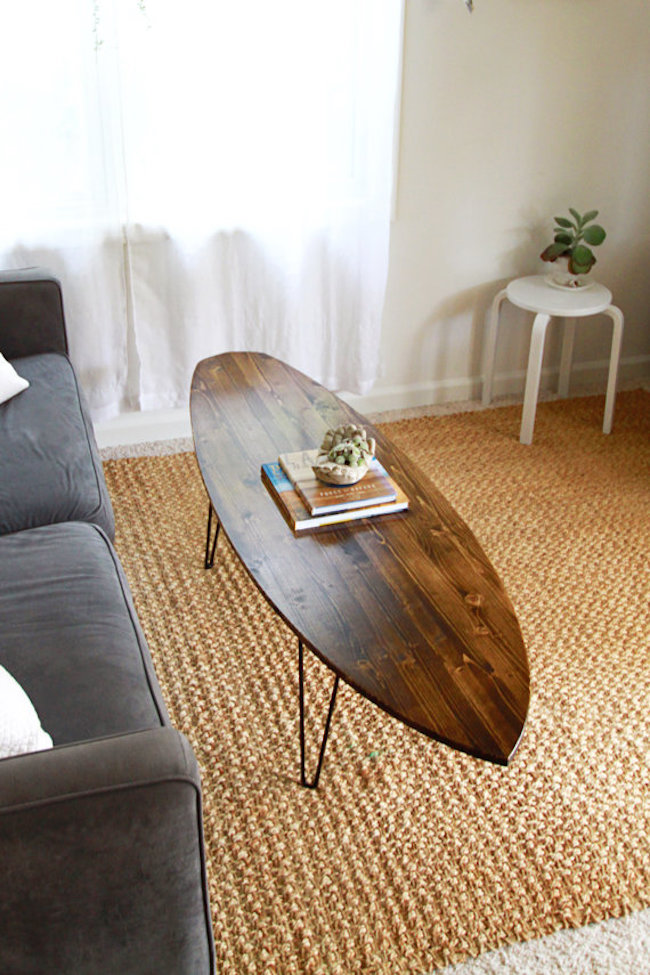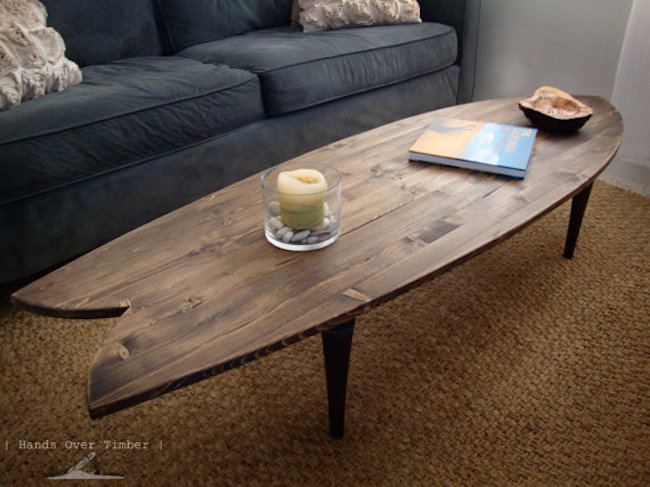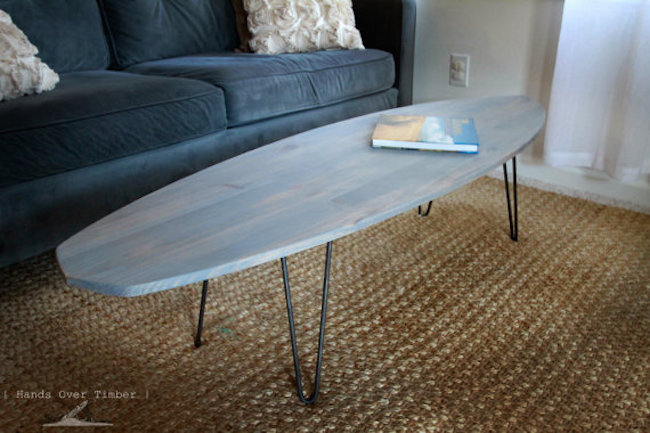 Surfing on Ceilings
Hanging a surfboard on a wall makes sense, but you don't have to stop there! Why not attach one to your ceiling? You have to get a look at this gorgeous (and very unique) light fixture made from a wooden surfboard featured on BHG. What a creative idea! Likewise, securing a surfboard or two to an empty spot on your ceiling that could use a bit of color is another great way to draw the eyes upward and add an interesting focal point to the room.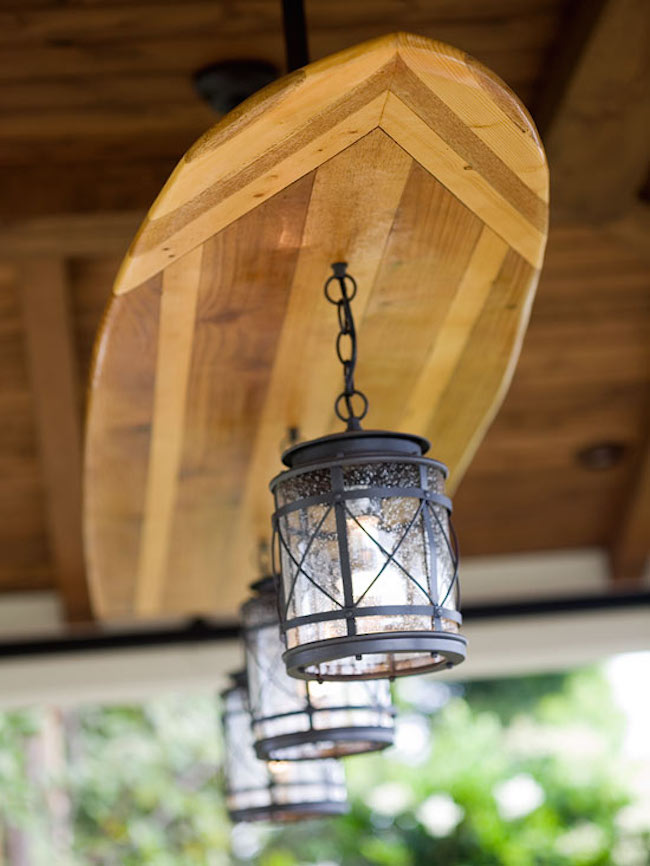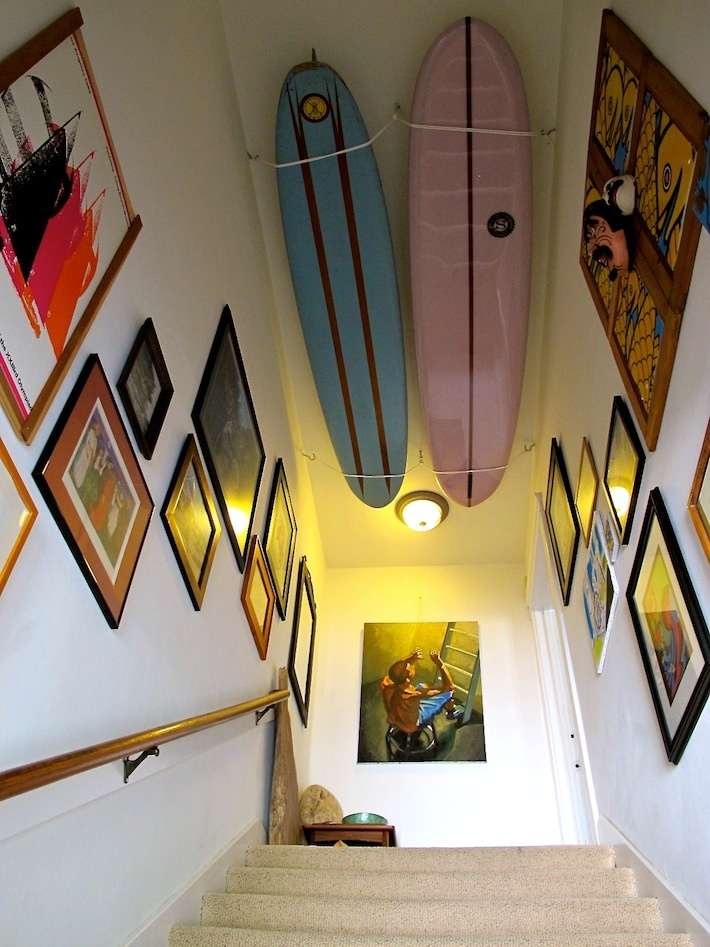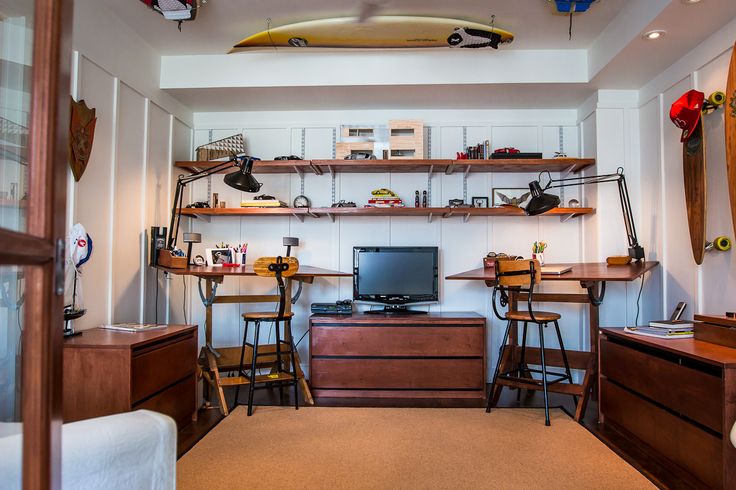 Who wants to go surfing now? Or at least shopping for great looking surfboards? I think I could do both!