Contemporary homes are all about sleek surfaces and glossy finishes that are often draped in relaxing, neutral colors to craft an unassuming background. Dark exposed cement and an interior that matches its organic form is often deemed a touch too dreary and unengaging for the modern interior. But rewriting these design conventions in a mesmerizing yet refined fashion are the creative folks from Ganna Design, who shaped the lovely At Will private home in Taipei City, Taiwan. It is the original cement ceiling inside the house that is the defining factor around which the rest of the interior is designed.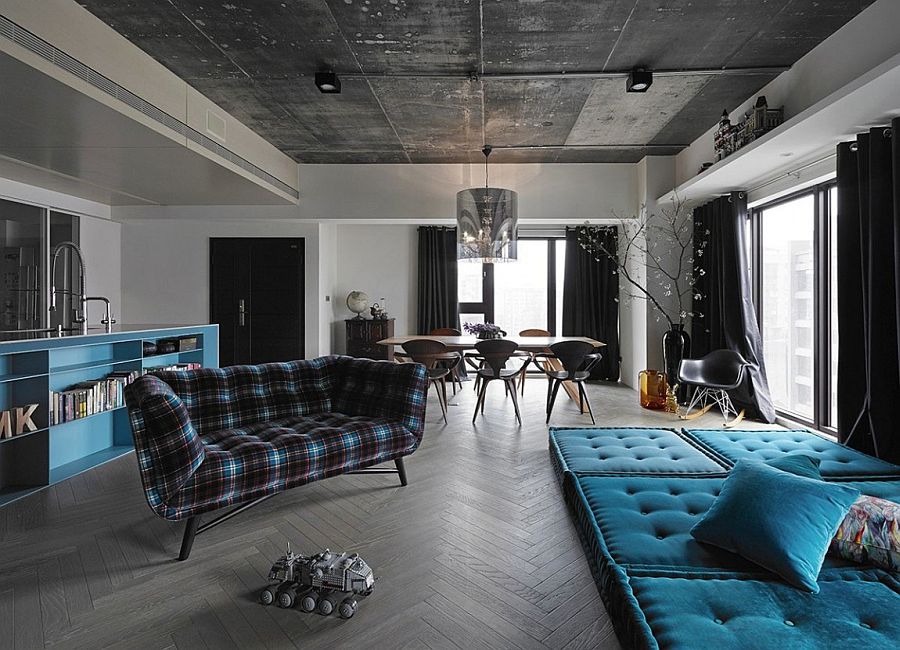 The exposed cement ceiling blends in with the gray walls and herringbone flooring to present a fascinating background, moving away from the usual stereotypes. An open plan living area with a bright blue kitchen island, a stylish dining area, and a living zone that is inspired by a Lego collection steals the show. A hint of playfulness is infused into an otherwise formal setting to bring together contrasting textures and styles in an effortless fashion. Dark drapes open up to reveal large windows that offer sweeping views of the city skyline, adding another beautiful dimension to the home.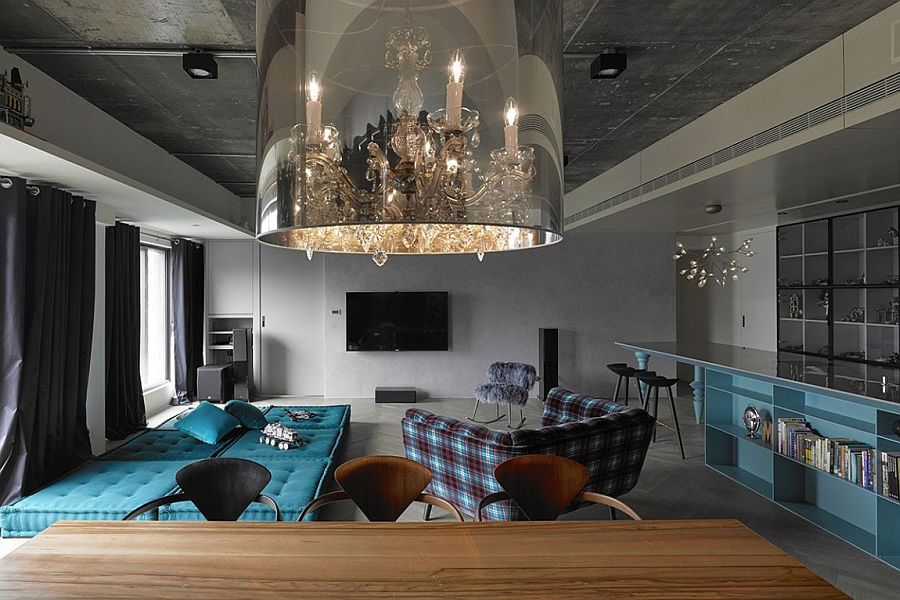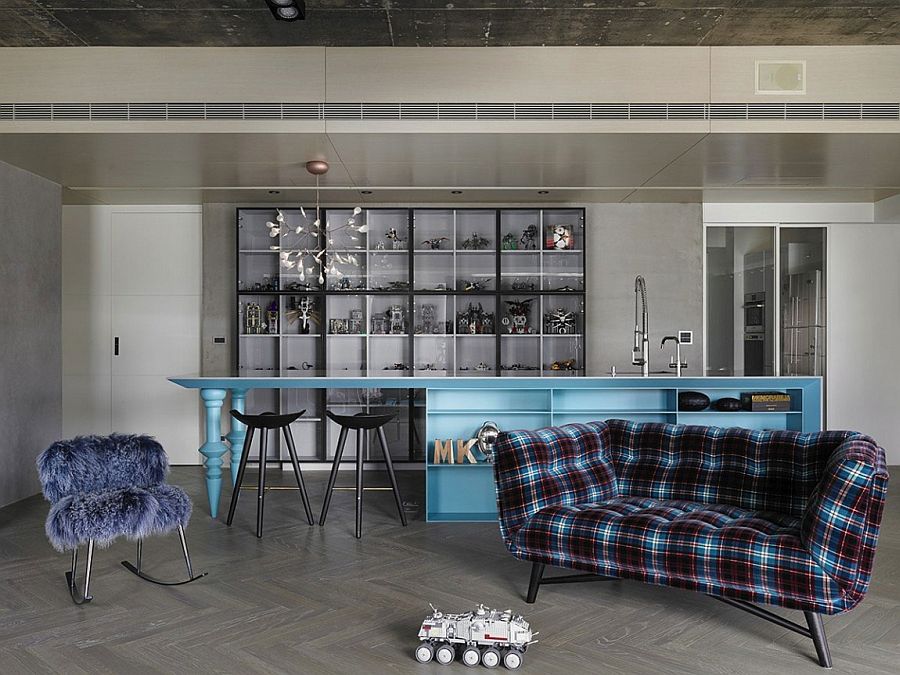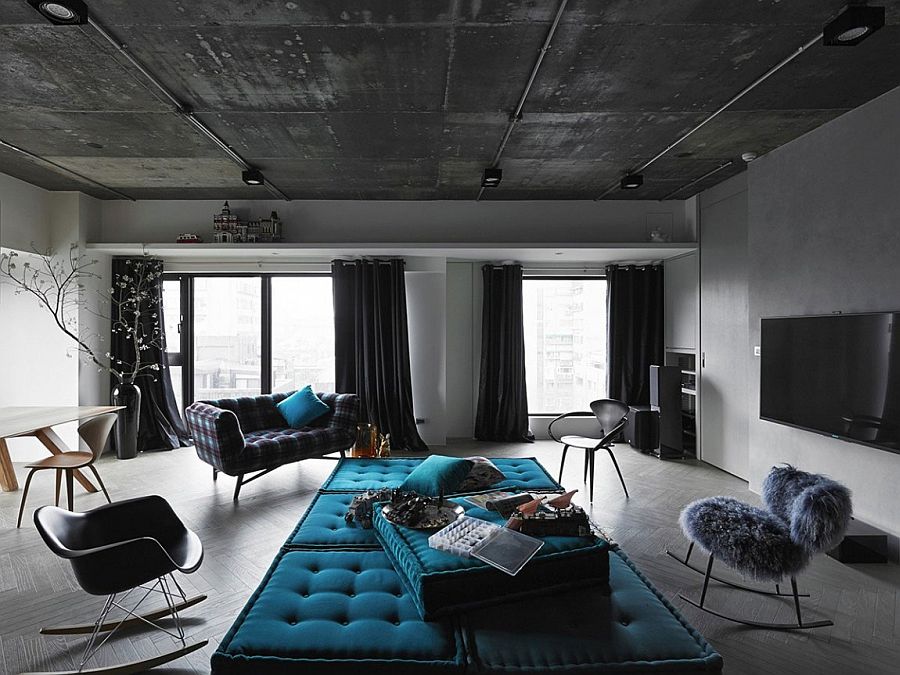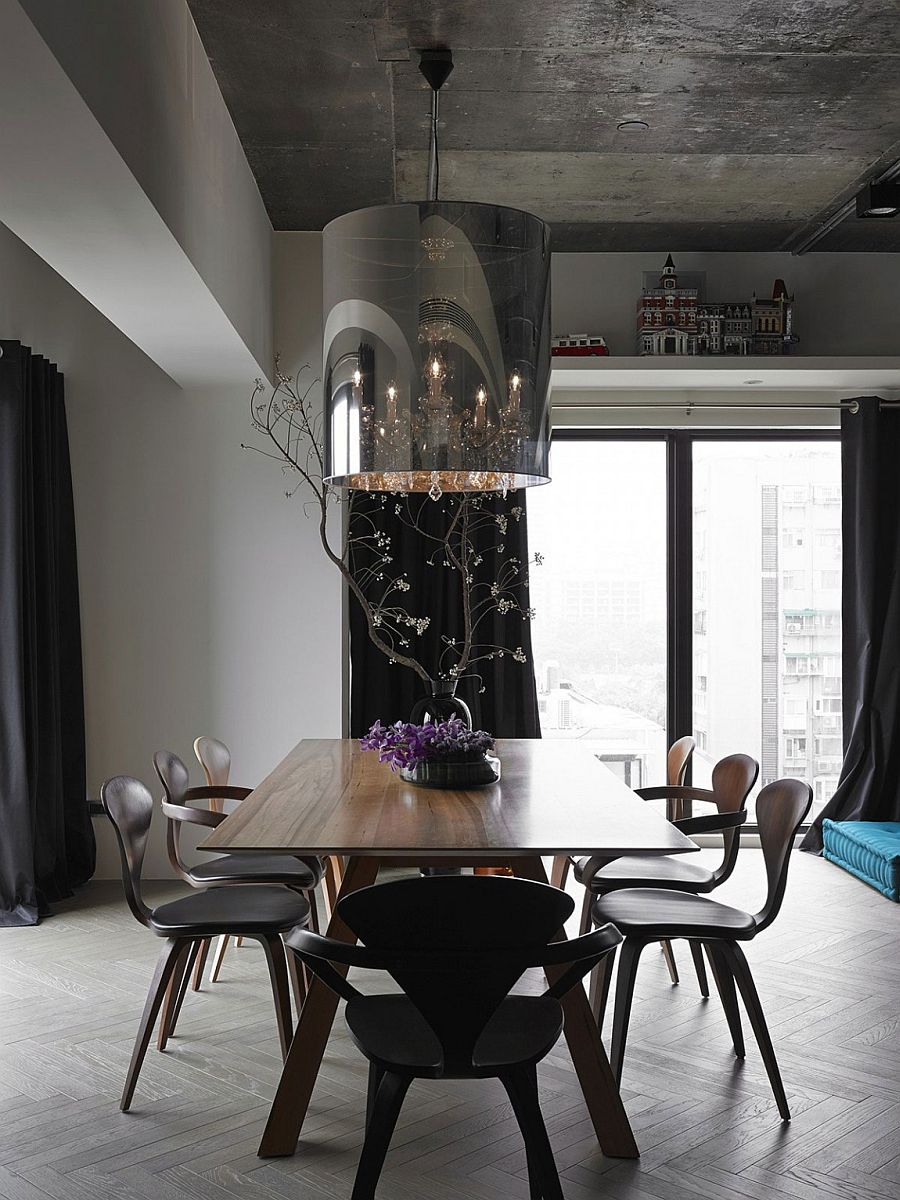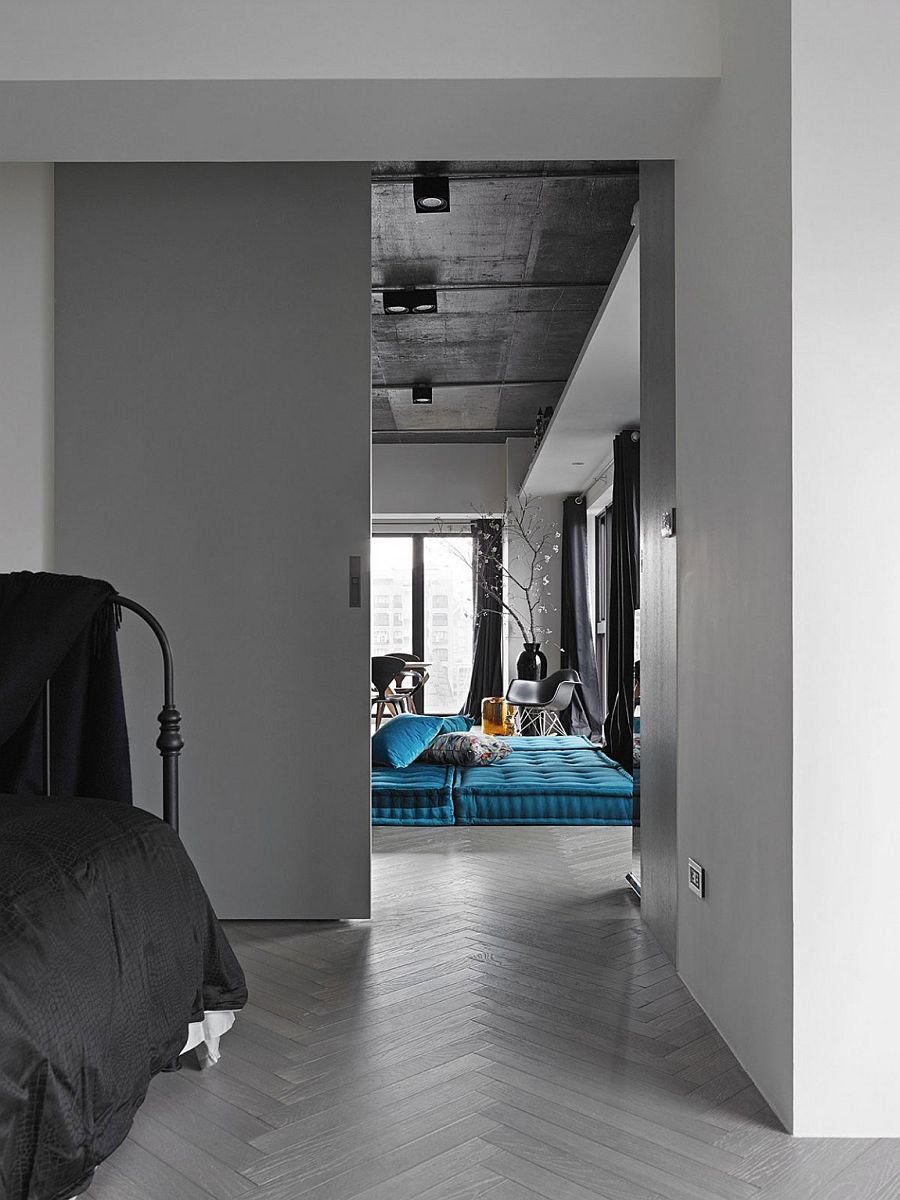 The kitchen island serves both as the cooking station and the prep zone, even while doubling as a breakfast area and home bar when needed. The master bedroom and bathroom also borrow from the color palette used in the living area, and carefully curated decor adds additional layers of both textural and visual beauty. Adaptable, unique and expressive, At Will shows how you can proudly display that exposed cement ceiling and even turn it into a feature that defines your home!