If you love contemporary industrial style with a touch of natural goodness, then you are sure to fall in love with this gorgeous Condo Loft crafted by LUX Design in Toronto, Canada. The exquisite home effortlessly brings together a variety of contrasting textures and design elements while ardently sticking to the chic industrial style that the homeowner wished for. Neutral hues dominate the interior, with diverse shades of gray creating a sleek backdrop that lets the custom décor additions stand out proudly.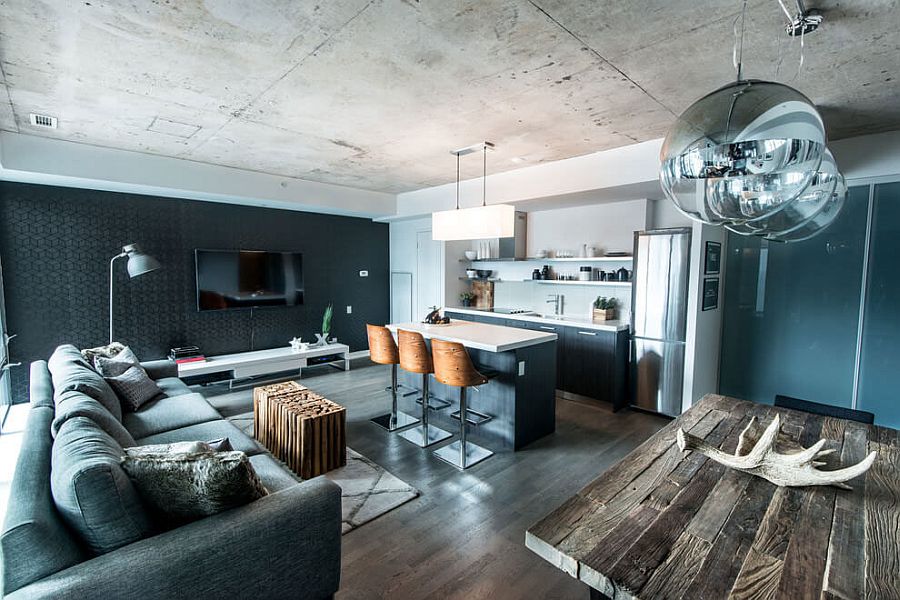 Additions such as the cool coffee table in the living room crafted from wooden stumps, a rustic dining table and the stylish bar stools in the kitchen add the warmth of wood to the modern interior. The use of organic materials along with pops of steel helps create an interesting atmosphere indoors that is both exciting and relaxing. Smart recessed lighting fixtures and brilliant pendants add to the elegance of the open plan living area that also houses the kitchen and the dining space. Quirky details like the bicycle mounted on the wall at the entrance bring a hint of playfulness to the exclusive industrial loft.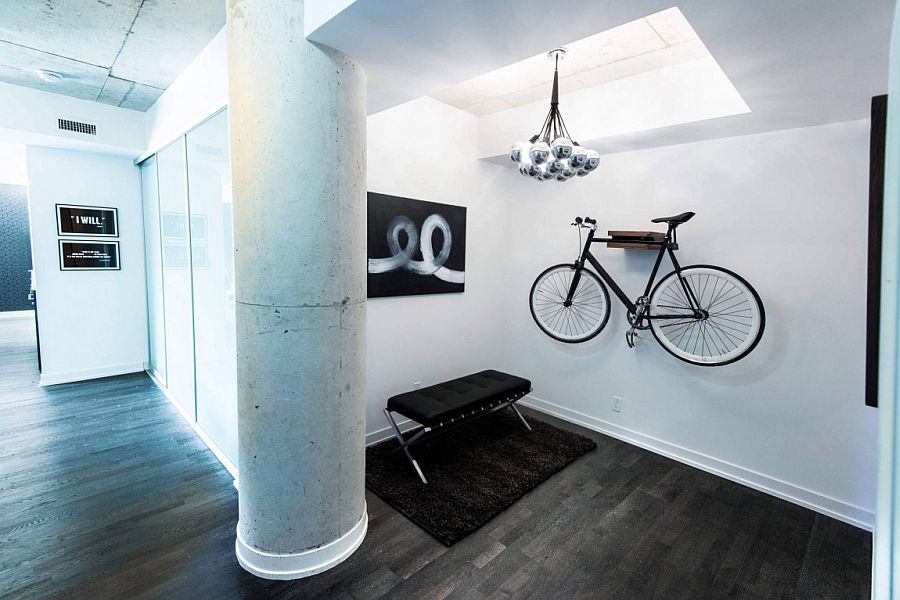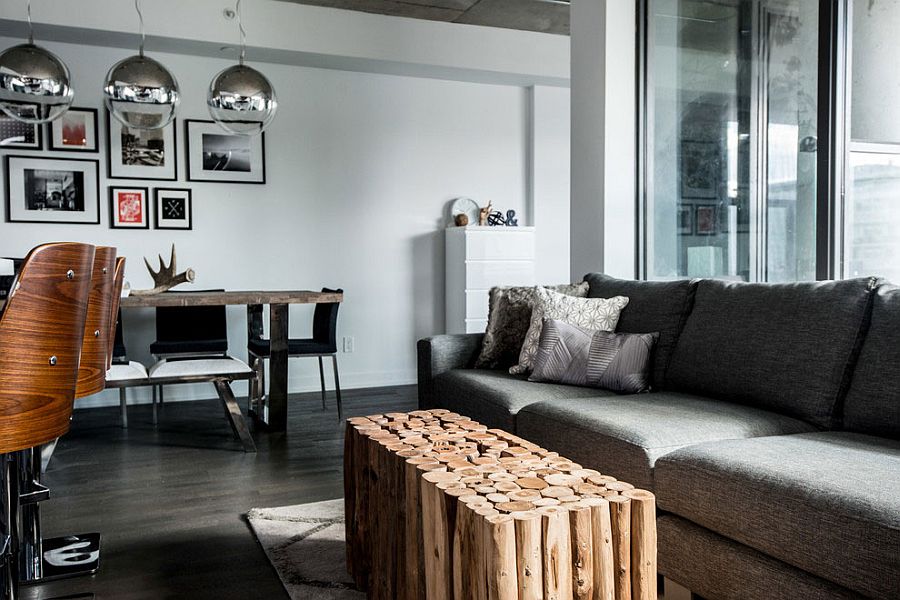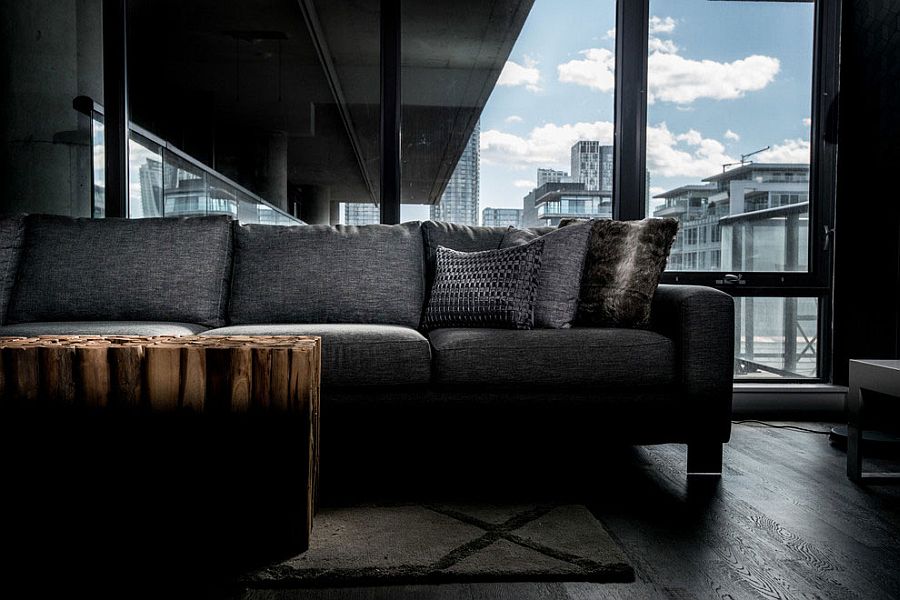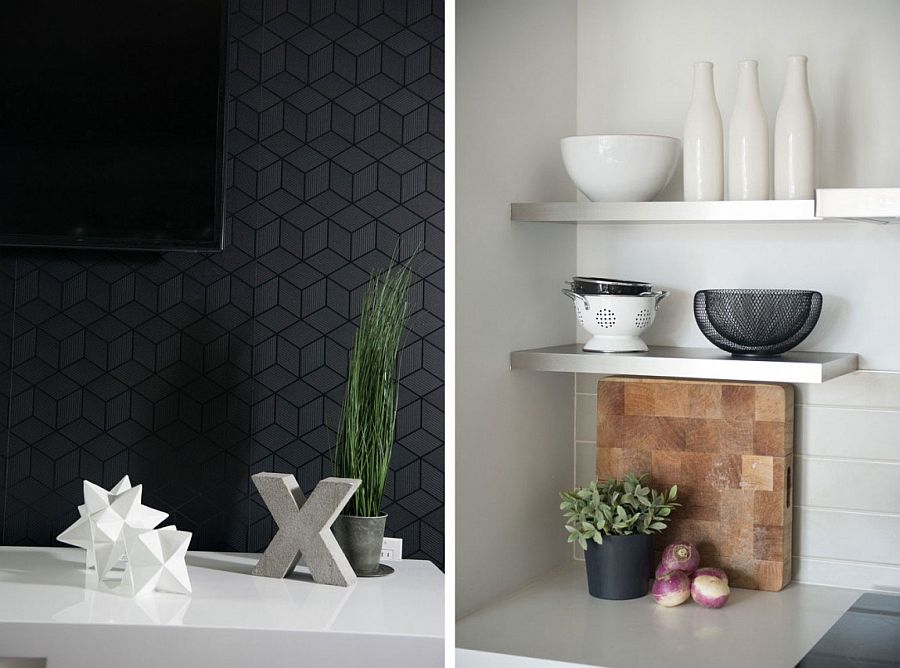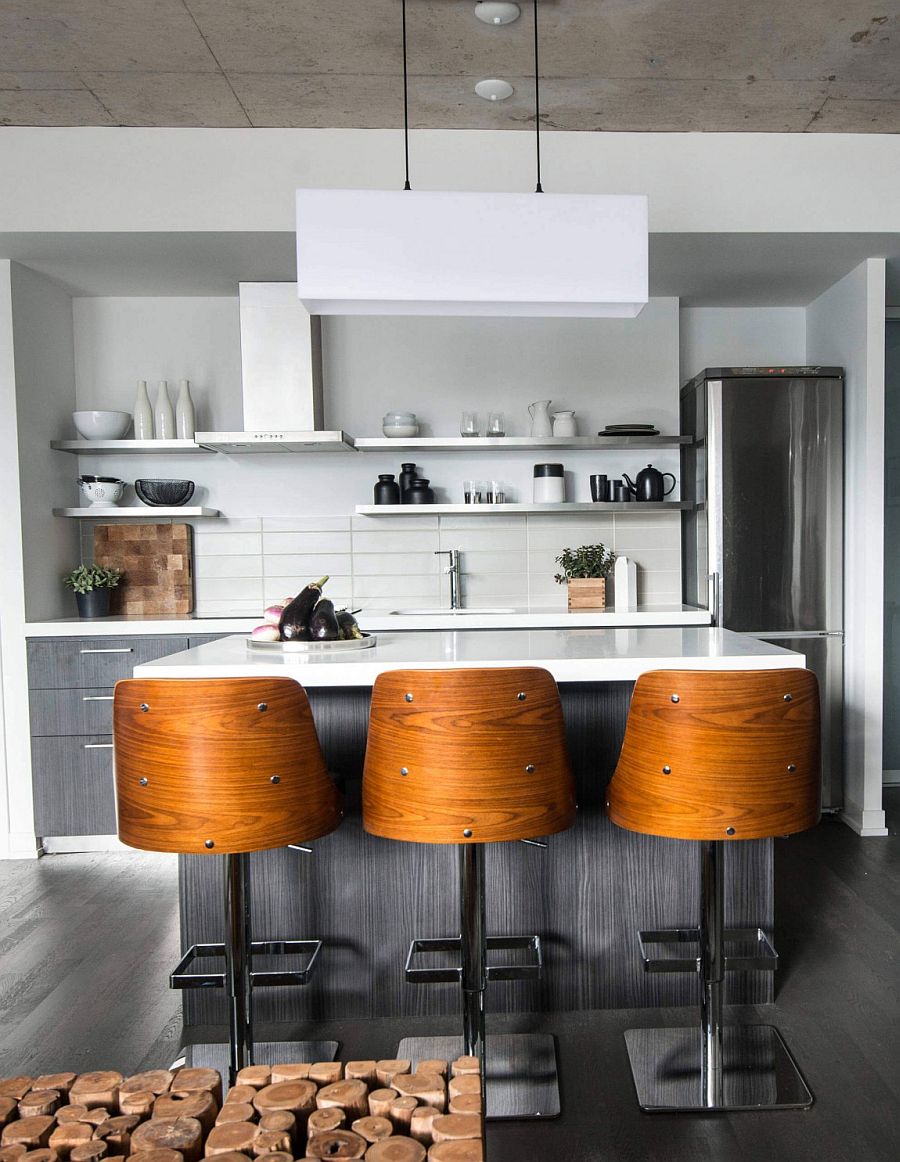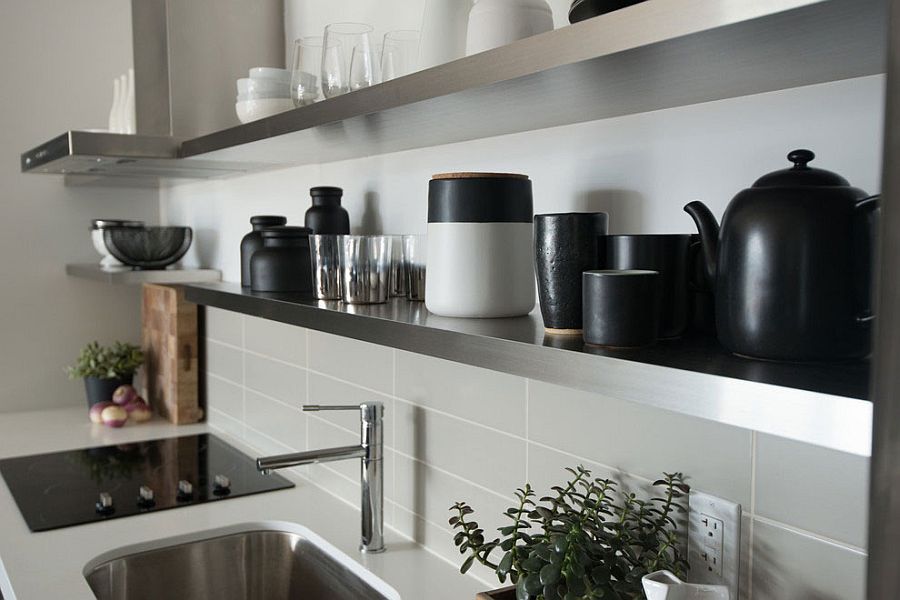 The custom chalkboard wall in the office space allows separation from the rest of the living space, but also serves the function of being a map that the client can mark as he continues to travel. Pops of coral and red can be seen discreetly throughout the space, adding another layer of visual interest.