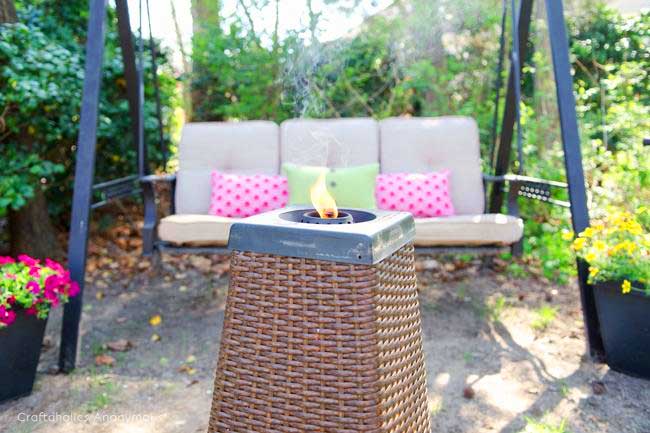 No one wants mosquitoes crashing their party, but you also don't want to ruin the ambiance you've created with logo-emblazoned products that don't fit in with your decor. In other words, you want the bugs to notice them, but there's no reason your guests need to. Luckily, these days, there are lots of stylish and subtle ways to keep insects at bay, from citronella-scented tiki torches to DIY outdoor lanterns made with tuna cans! Keep on reading for eight of the coolest ones we've spotted.
Classic & Rustic Designs
We almost couldn't believe this clever DIY project by Diane from In My Own Style when we first spotted it – a stylish outdoor lamp made out of a tuna can! Diane somehow pieced together a hurricane purchased at the thrift store, a stick from an old paint roller and a few other common items to create these unimaginably simple candle holders on the cheap.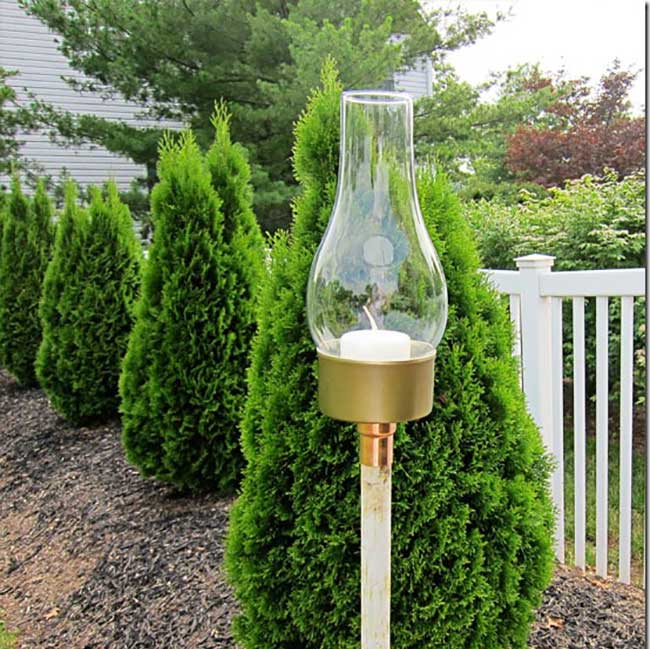 Sometimes you need to move a party from the patio table to another area of the yard or even onto a dock or boat. The ALLCLEAR Cordless Mosquito Mister Lantern makes the transition easy with a battery-powered design that can be placed on a table, mounted on a wall or hung from a portable loop.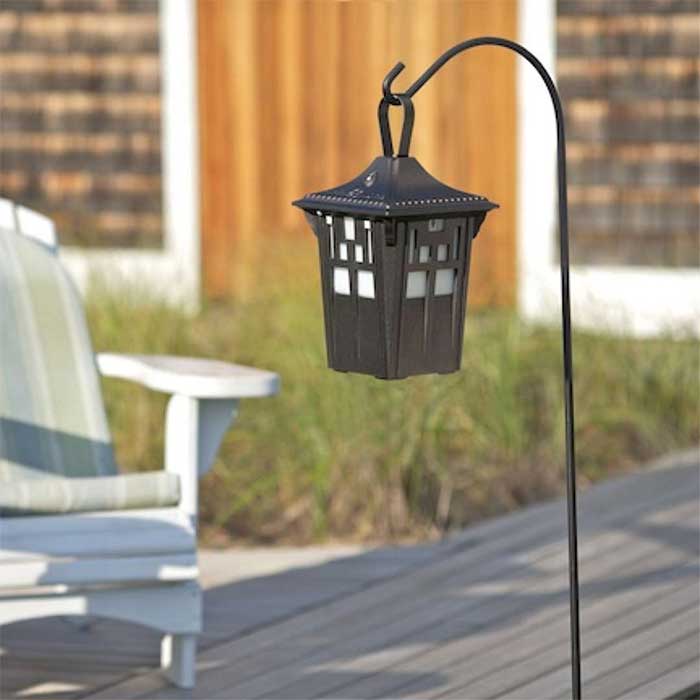 If your backyard has more of a cottage feel, these cute Scentinella insect repelling candles might be a more fitting choice. They come housed in colorful miniature buckets that would look lovely lining a garden path.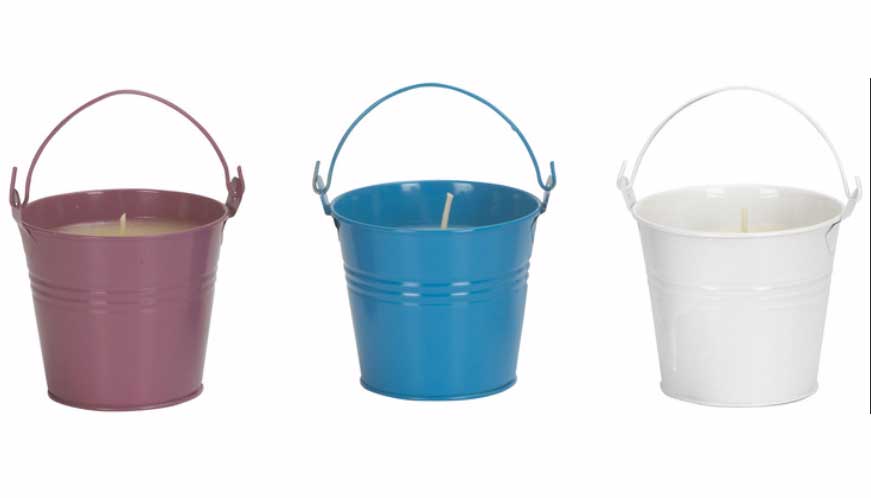 For a little added drama, TIKI brand's fire sculptures are a way to keep unwanted creepy crawlies away while creating a festive party mood. They come in all sorts of designs, from delicate glass torches to bold metal art pieces and are made of weather-resistant materials so that they last for many years to come.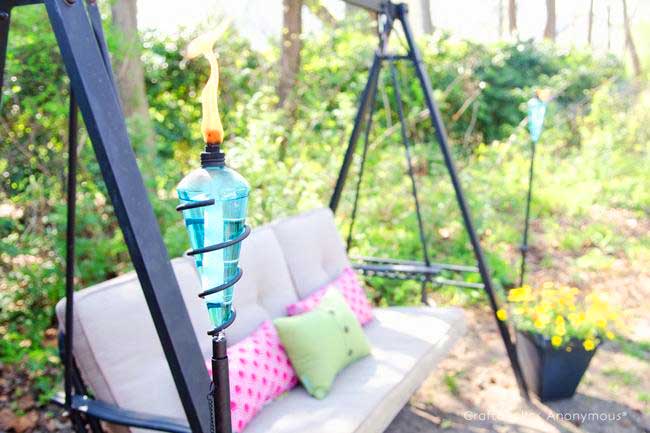 Crisp Modern Solutions
The ThermaCELL Mosquito Repellent lamp can be used as an LED lamp, but it also serves as a bug repellent. It contains allethrin, a synthetic form of the natural insecticide found in chrysanthemums, to deter 98% of mosquitoes, black flies, no-see-ums and sand flies. It isn't a candle, so there's no flame to worry about, and it's not a spray so it doesn't use harmful chemicals.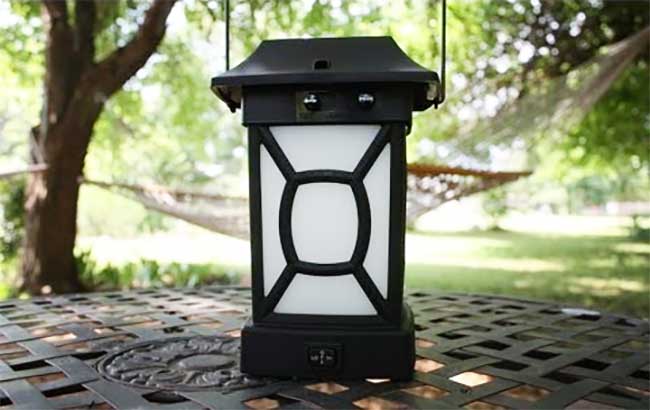 The Mosquito Sentry Patio Mosquito Repeller is another tabletop solution that has a more modern and airy feel. It uses an effective ingredient made from 100% green, natural plant oils, and has a fan that allows it to extend its coverage up to an impressive 1,000 sq. ft.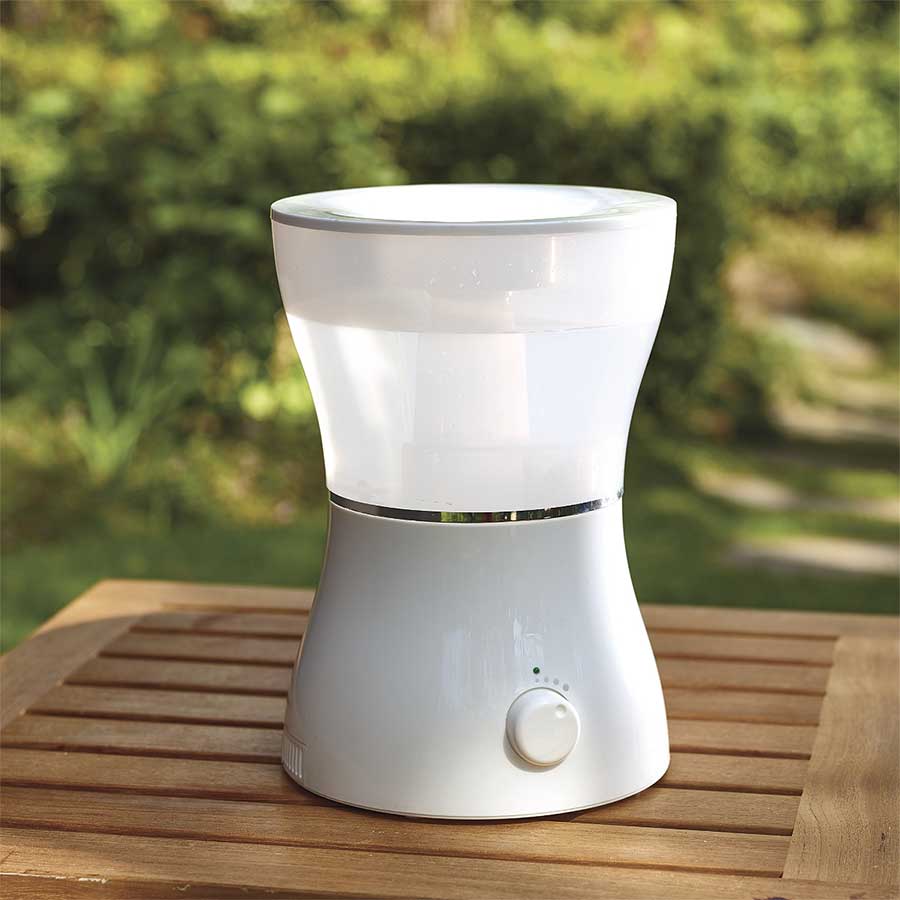 Citronella-Fueled Flames
There are plenty of citronella candles on the market, but it can be tough to find ones that are aesthetically pleasing. These ceramic soy candles are hand-crafted by artist Drea Groeschel and feature a soy-blend wax and eco-friendly cotton wicks housed in drip-glazed earthenware ceramic pots. They're so nice that we'd even use the pots separately after the candles are gone.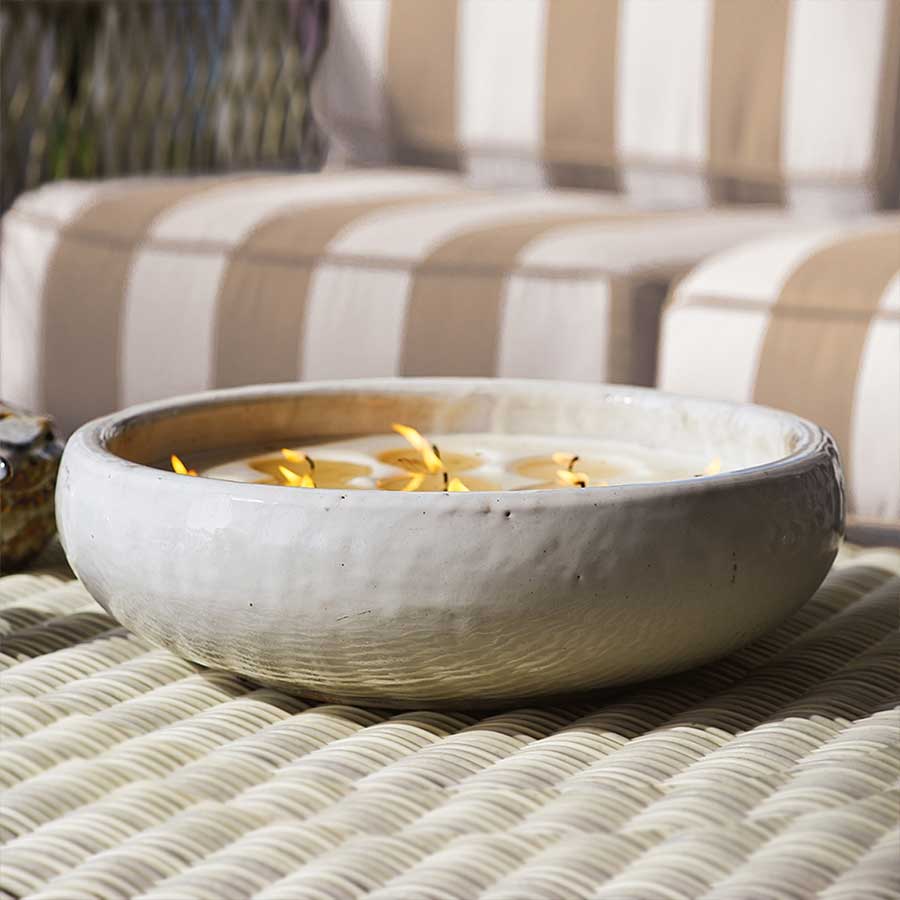 Did you see my recent article on interesting ways to recycle your old wine bottles? I wish I'd spotted this smart tutorial by Genna Marie when I was writing it, but it fits in just as nicely here. All you need is an empty wine bottle, some cotton gauze and citronella torch fuel to turn those old bottles into pretty mosquito-repelling candles.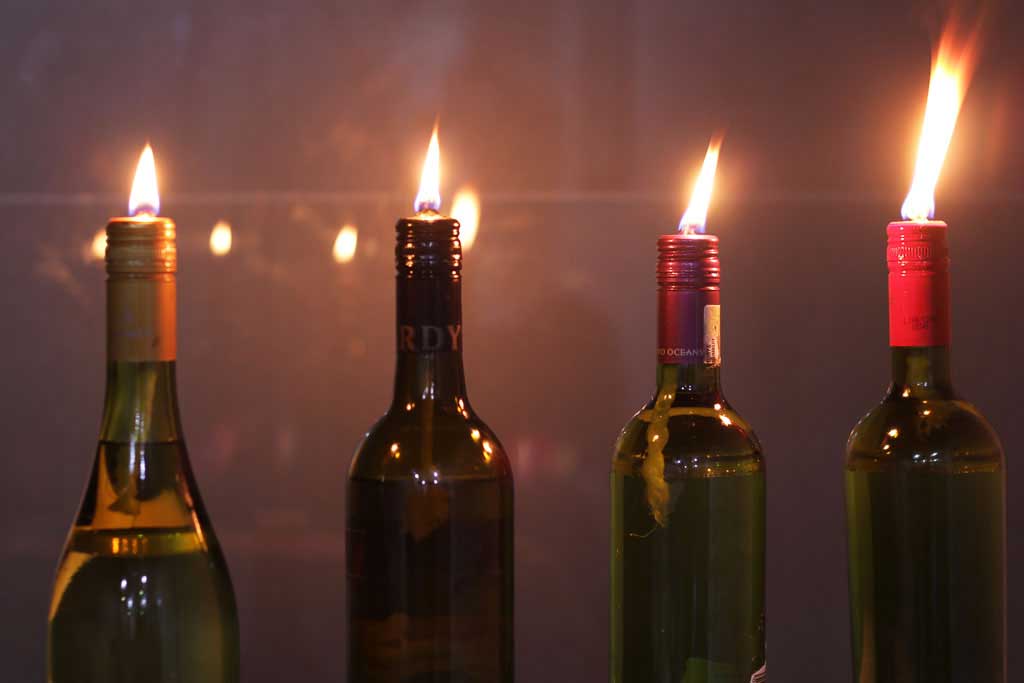 How do you keep uninvited flying guests away from your outdoor get-togethers? Tell us in the comments below!
Liked the story? Share it with friends.