Umbrellas aren't just for covering up on rainy days; when used in a garden or on a patio, they can keep sun and moisture off your furniture while keeping you cool and comfortable on hot days. Outdoor umbrellas can be made from all kinds of materials, and can suit various styles of decor.
Modern Shading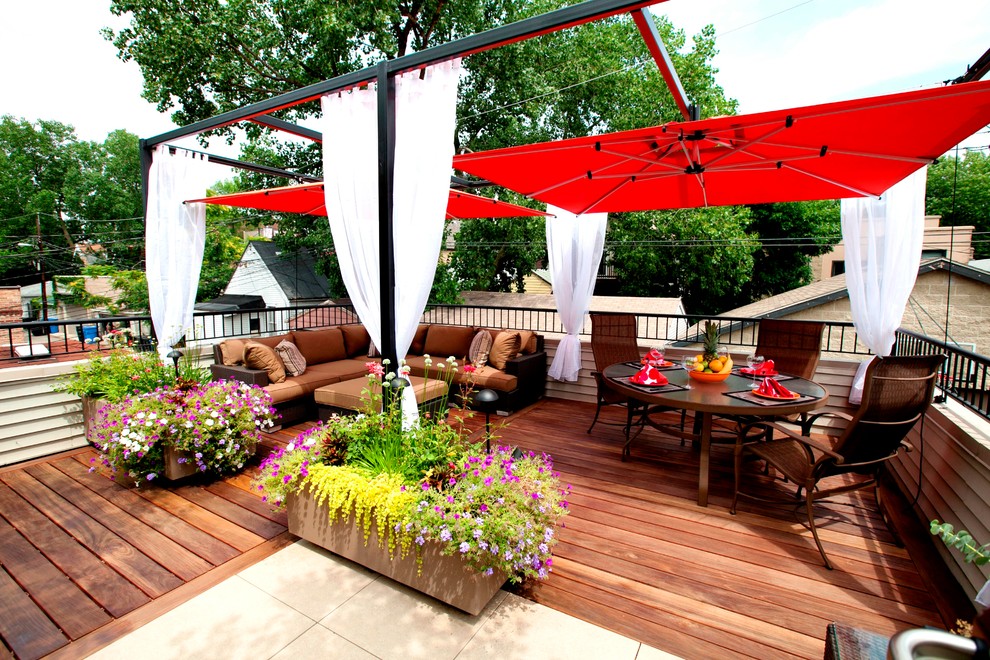 This whole patio setup is enhanced (and cozier) with this bright red umbrella protecting the people who relax underneath it.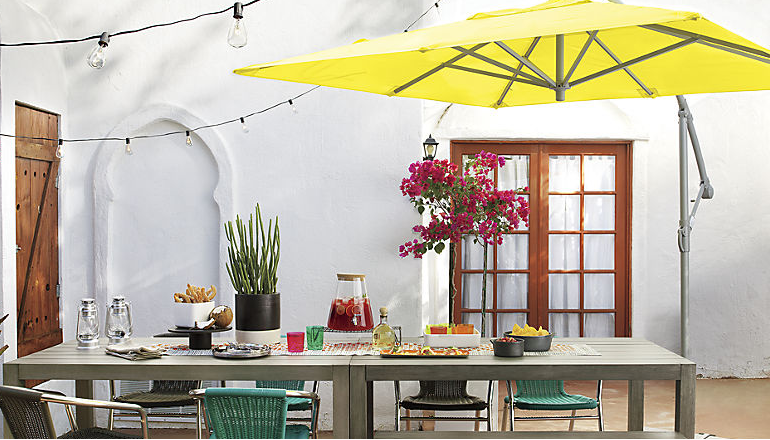 This sunny umbrella from CB2 is a lovely—and useful—addition to a dining patio. Simple, colorful decor touches and clean lines make this a table you could enjoy a meal at for hours.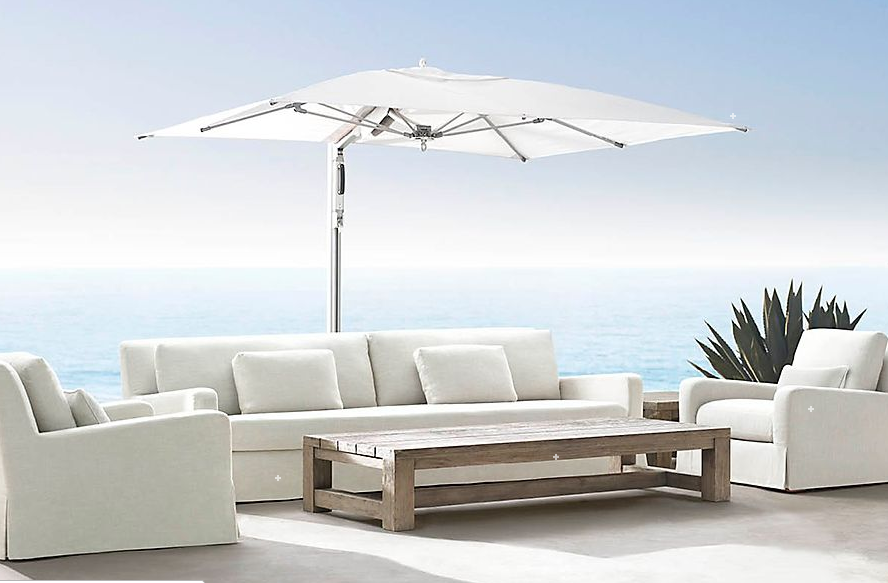 The sleek Tucci umbrellas from Restoration Hardware can be placed behind outdoor furniture and then angled over it, freeing up space in the center of the arrangement, which can be a useful trick in some spaces.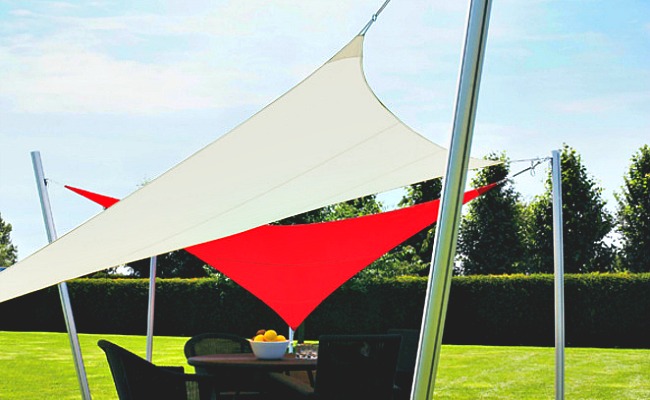 This shade-sail system from Umbrosa isn't an umbrella exactly, but it functions as one when one or more are joined together.
Atypical Shapes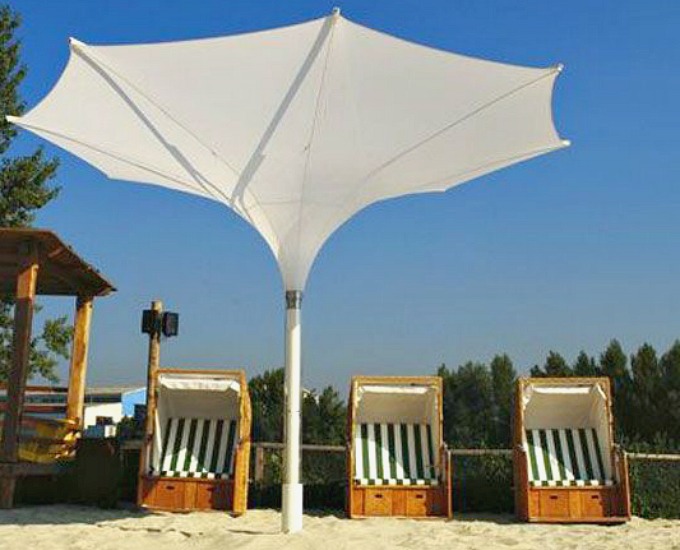 So-called tulip umbrellas are growing in popularity. Made by German company MDT, they are a unique shape that still provides plenty of shade while attracting interest.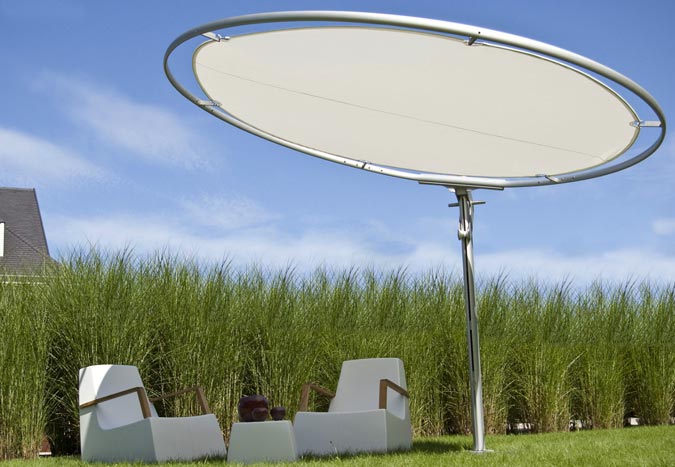 This beautiful circular umbrella is a simple, modern shade that also recalls an eclipse of the sun by the moon.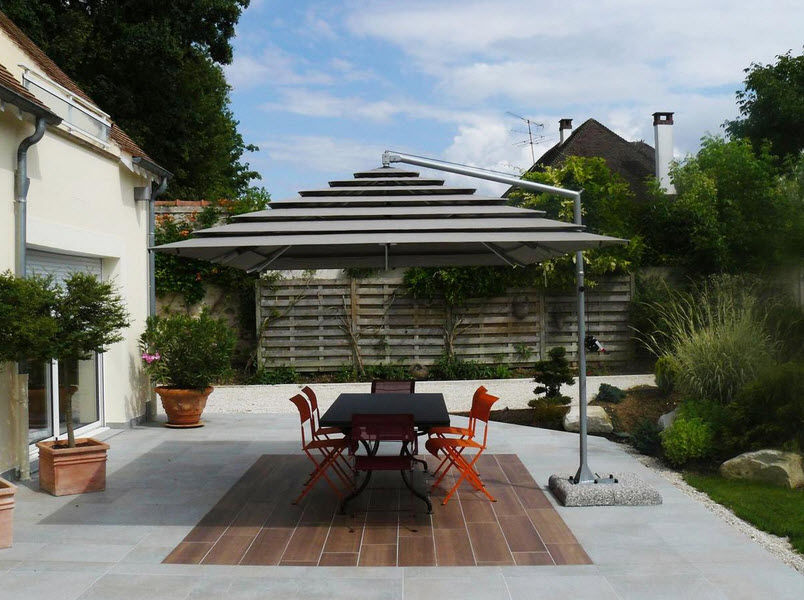 This stately umbrella almost looks like a small, floating roof, doesn't it? It creates a very defined covered area of full shade (no light is going to bleed through that design).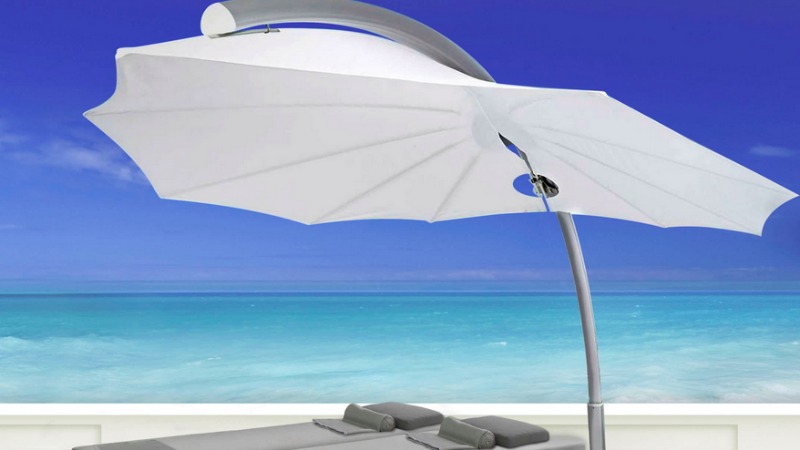 The Icarus umbrella by Bundl has a flight-like shape and swivels so you can move its shade as the sun crosses the sky.
Boho Style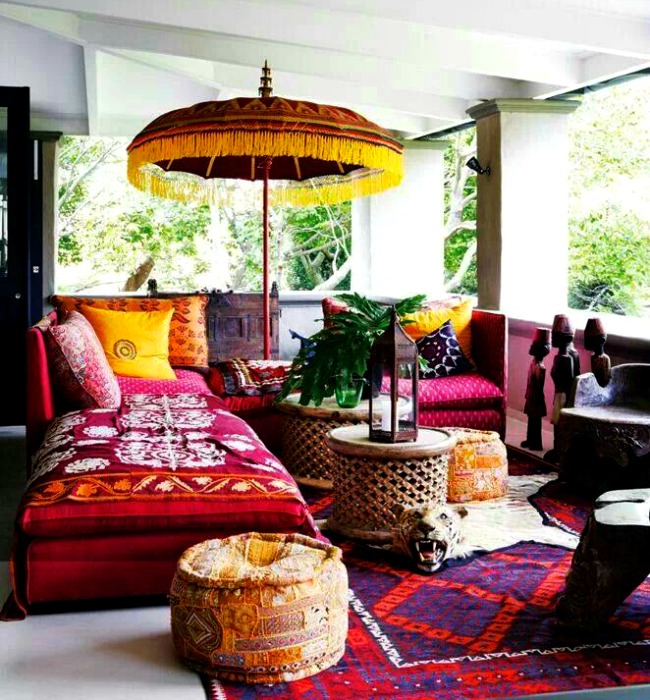 A beautiful boho spread is brought to the next level with the addition of an umbrella. Even under an existing ceiling, it adds to the lovely look.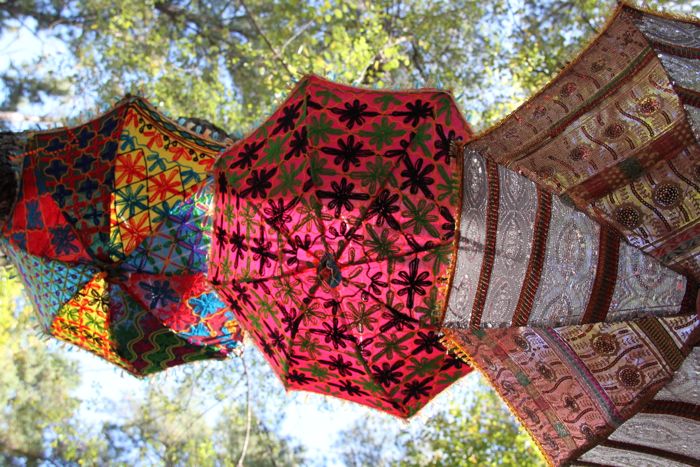 Hanging brightly colored umbrellas upside-down from tree limbs is a simple way to make a shady spot—and a style statement.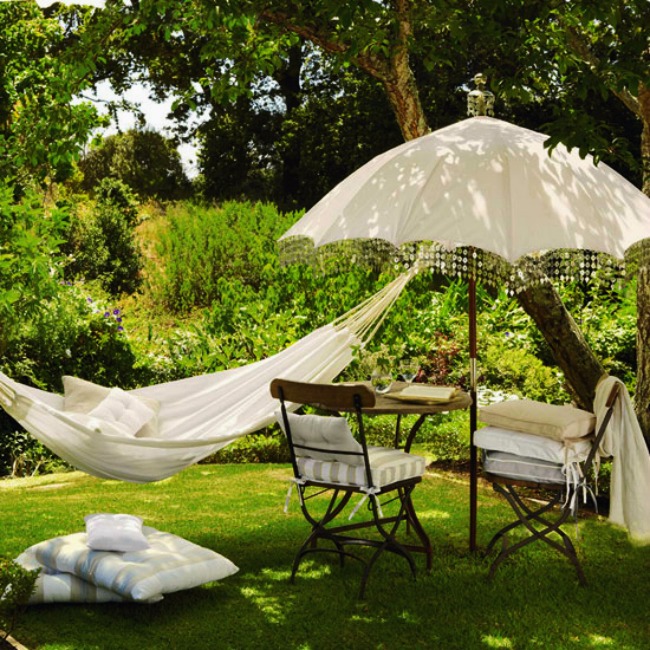 This almost-Victorian hammock-and-umbrella setup just needs a glass of lemonade and a good book to create a perfect summer moment.
A Classic Take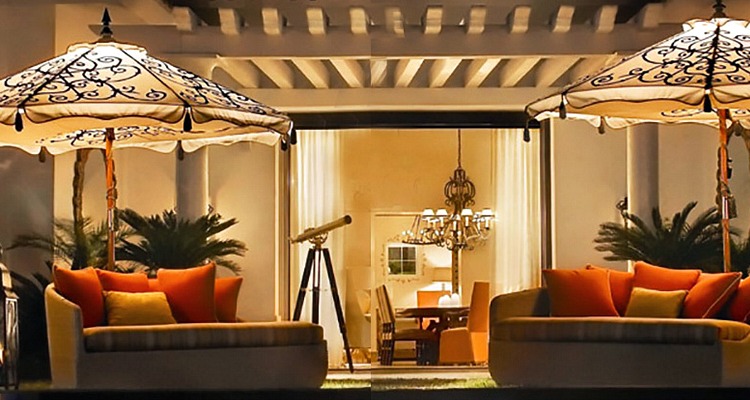 This Hedgerow Studio umbrella has a beautiful design that adds interest and a unique edge to this sophisticated patio.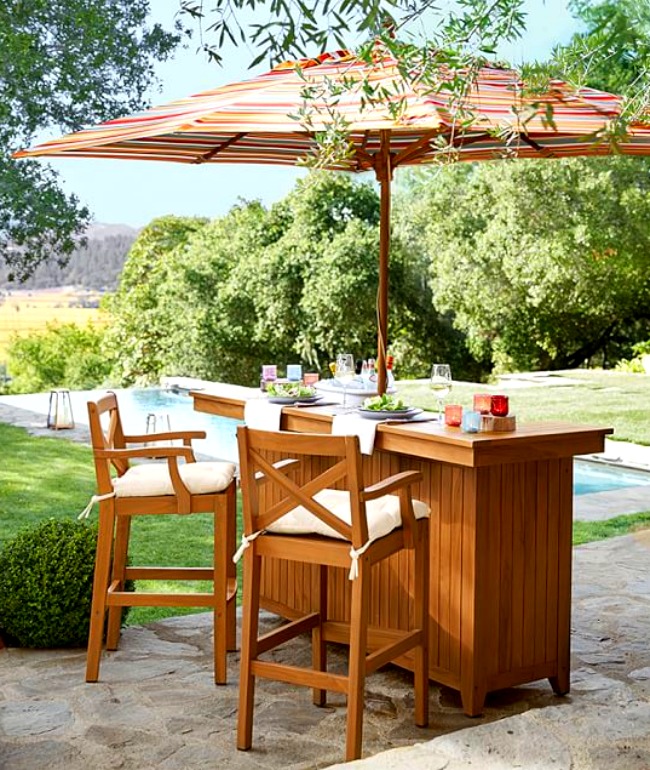 It's not just tables or sunchairs that need shade on sunny afternoons—a home bar does too. This umbrella from Pottery Barn has a jaunty aspect and is designed to work in this bar setup. Which of today's featured umbrellas caught your eye? Share your thoughts by leaving a comment below…