A relaxing family retreat with beautiful sea views and contemporary comforts, The Panda House in Playa Blanca de Asia, Peru takes you away from the constant hustle and bustle of the urban lifestyle. The inviting home was remodeled and upgraded by DA-LAB Arquitectos to serve the growing needs of a modern family, all the while keeping the unassuming aura of the original structure intact. Complete with a TV room, a bar, a BBQ bar and a pool along with a spacious outdoor lounge, the home is fully decked out, yet it is natural materials such as cane and bamboo that become its most distinct features.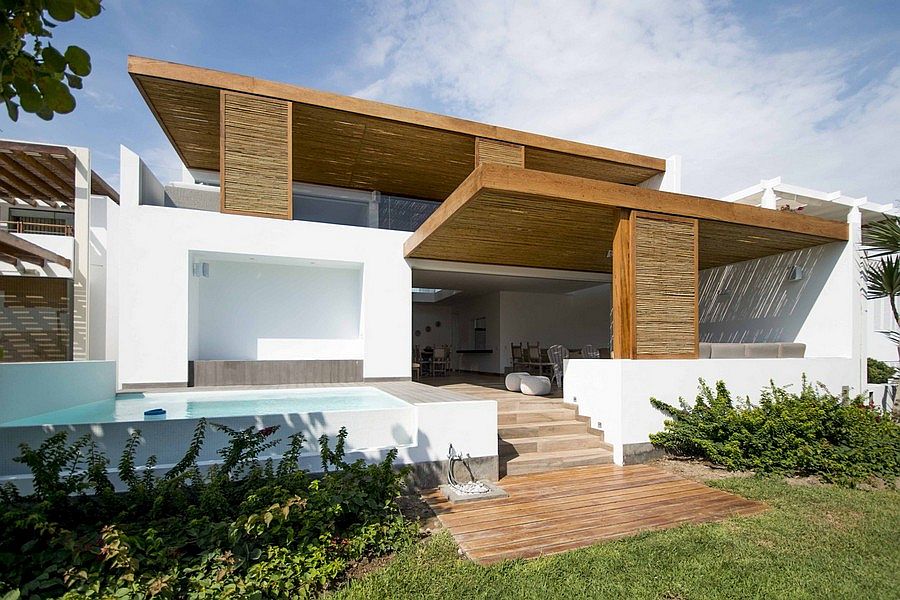 The extensive use of cool, neutral hues, natural materials and decor that complements the color scheme ensures that the interior of the house has a chic, coastal vibe that is both inviting and elegant. A gorgeous double-height living area sits at the heart of the beach getaway and is seamlessly connected with other public areas such as the dining room and the kitchen. The use of large glass windows, sliding bamboo partitions and blinds offers a smart indoor-outdoor interplay that combines privacy with unabated views of the distant sea.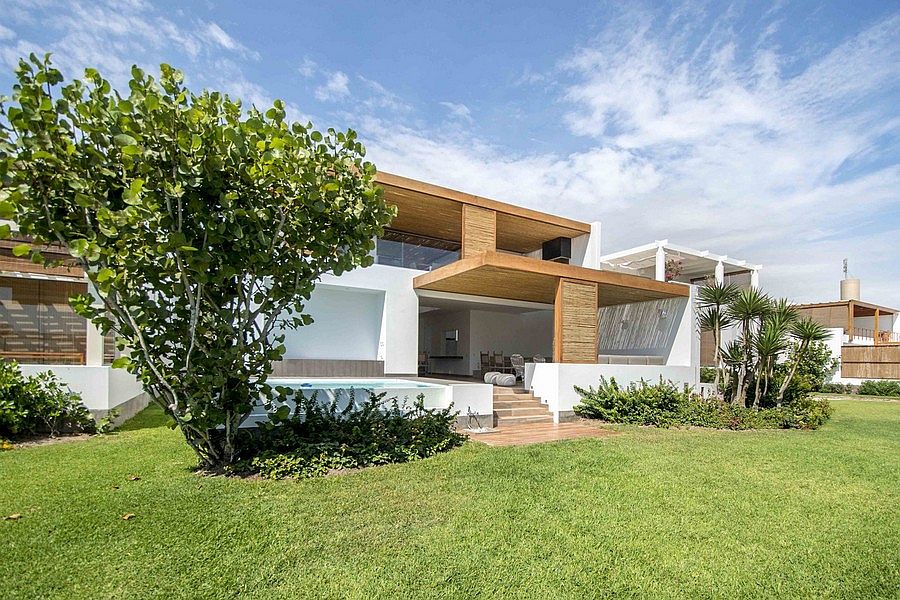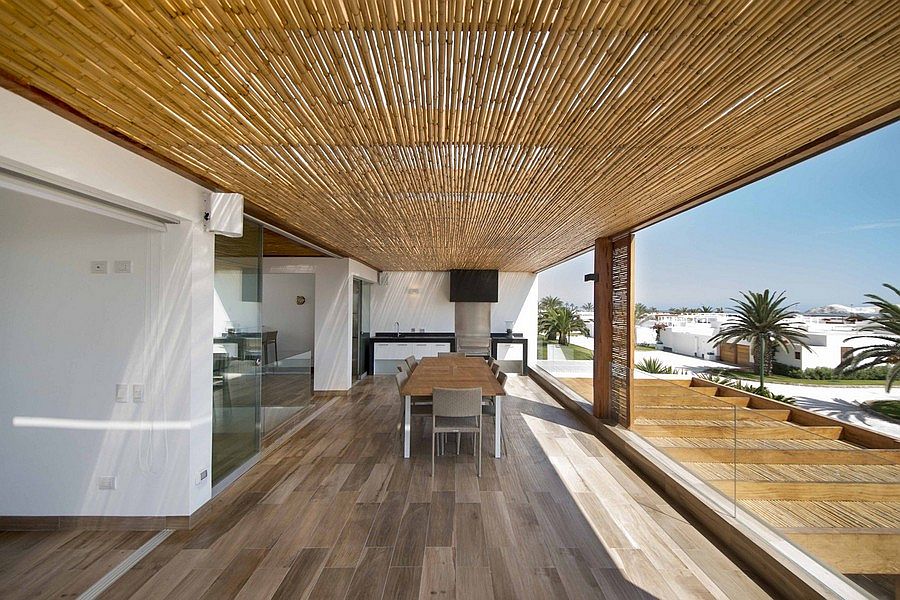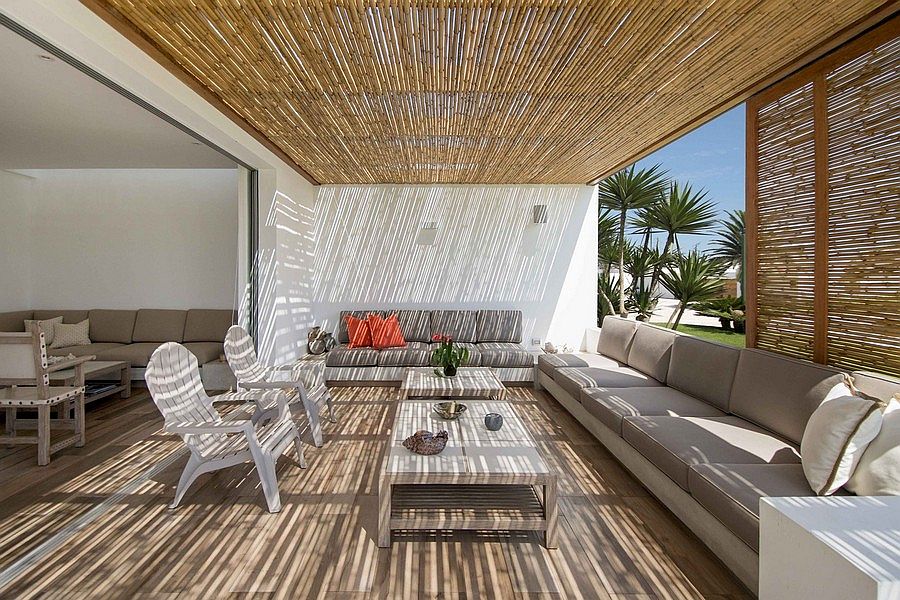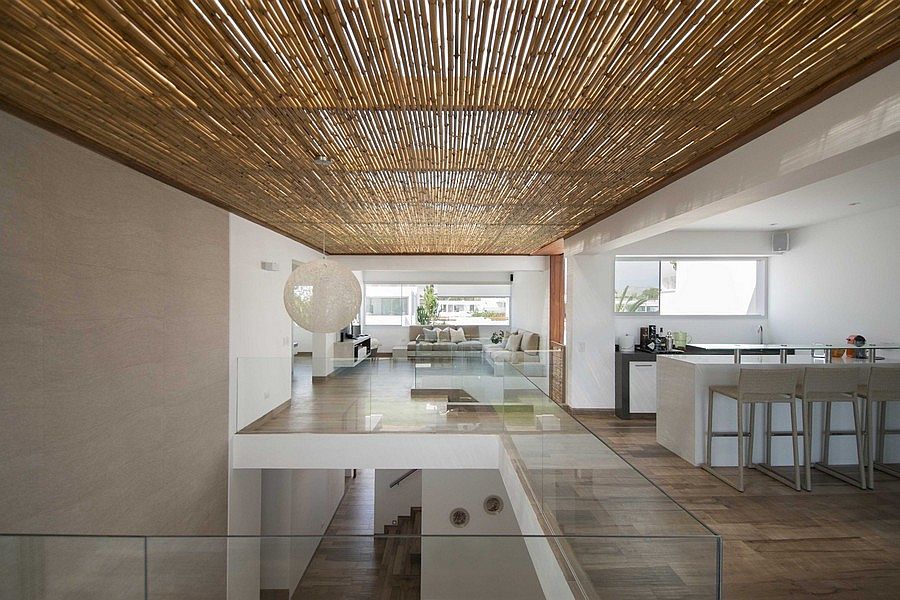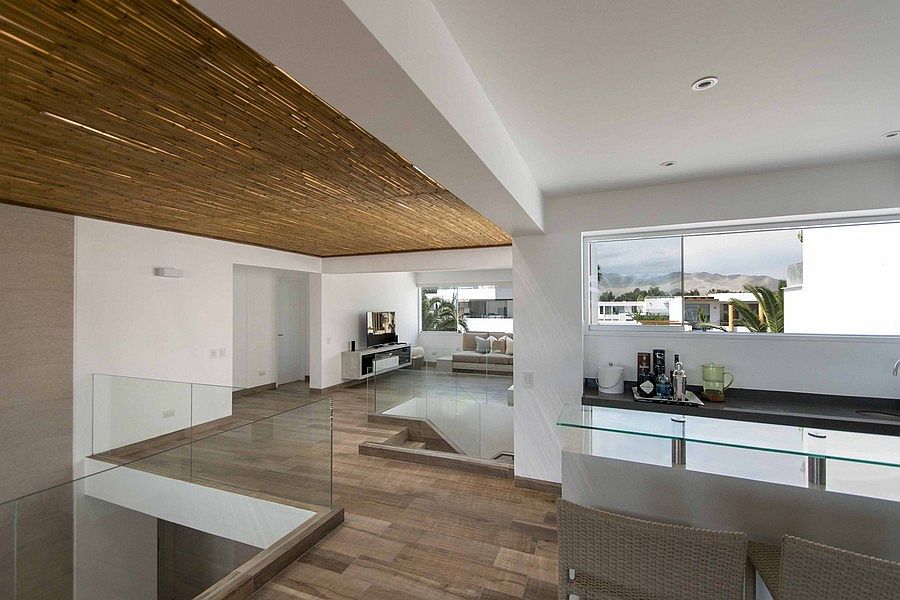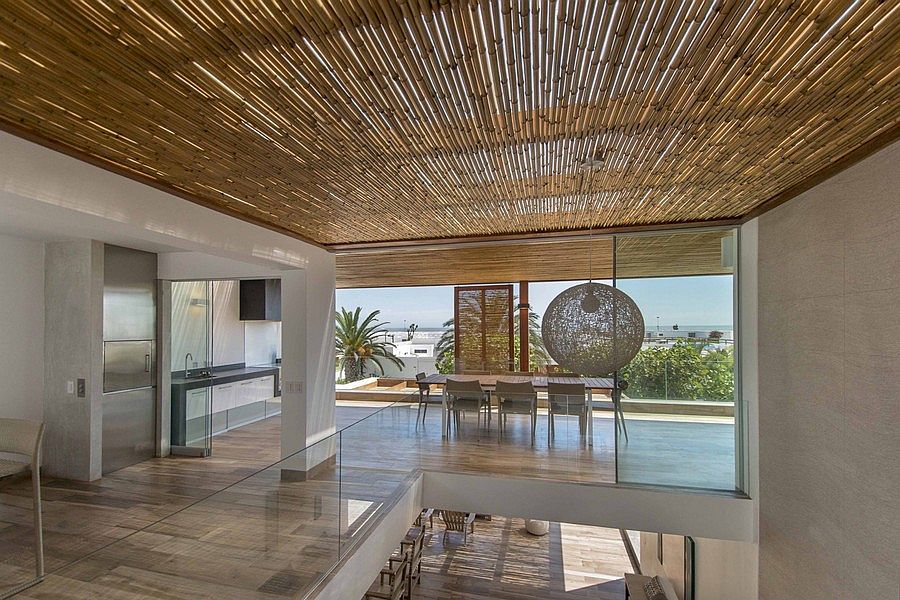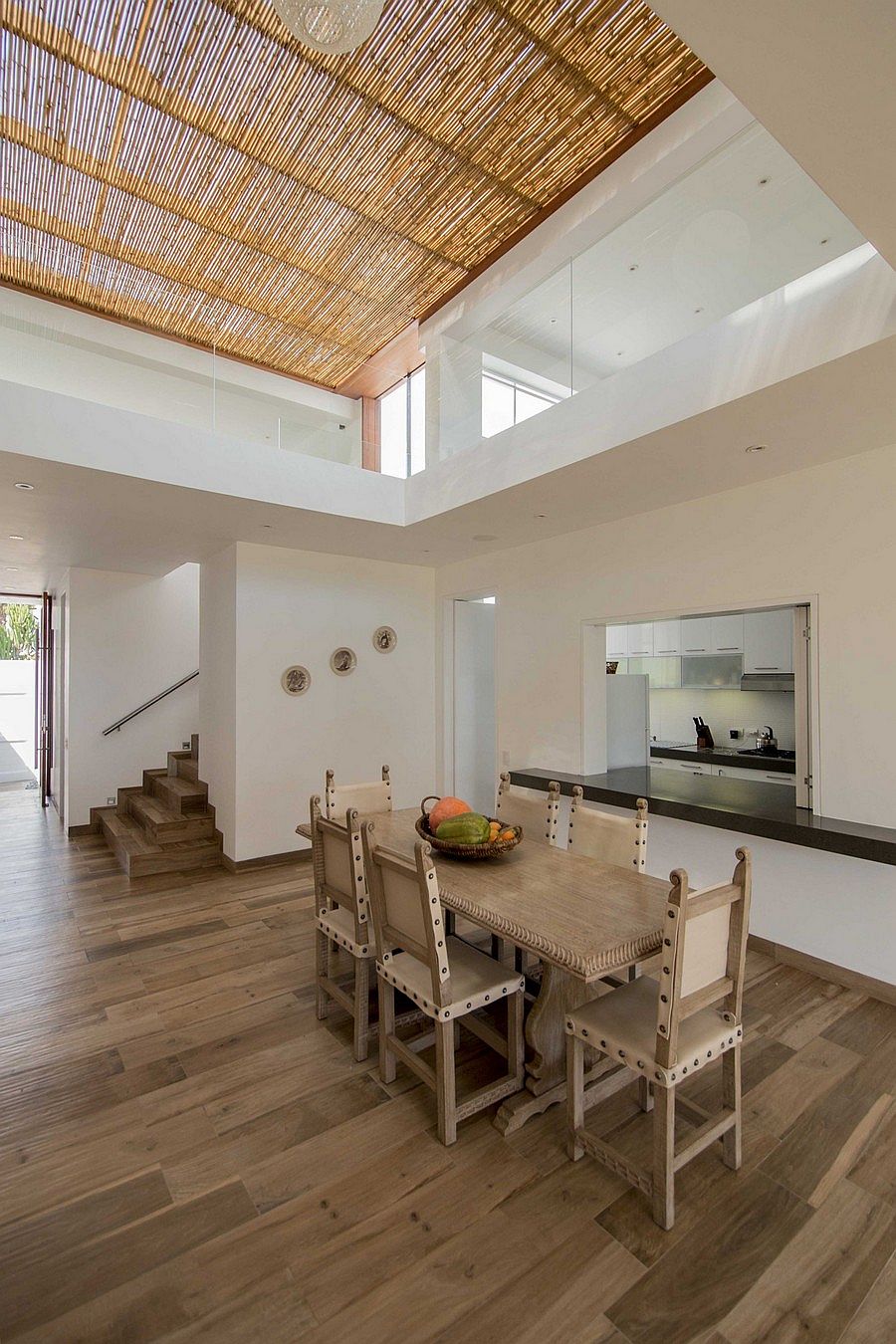 The use of cane for the false ceiling also creates some unique lighting patterns both during the daytime and after sunset. Beautiful pendants and dreamy ambient lighting add to the mesmerizing atmosphere inside the renovated beach house that fuses form and functionality in a creative, contemporary fashion.