Dark room colors take center stage in today's post, which focuses on ways to enhance the rich tones in your home. When the walls are dark, you can brighten up the space with crisp white trim, or you can do something dramatic to play up the decadence. Let's explore the 2nd option, shall we?! Below you will find tips for using trim and decor to your advantage…
Tips for Trim
We begin with the trim! As mentioned above, the obvious choice would be to offset the dark wall color with crisp white trim. But why not go monochromatic with trim that matches the rich-hued paint? Below we see grey tones in a room featuring the Elton Settee from West Elm: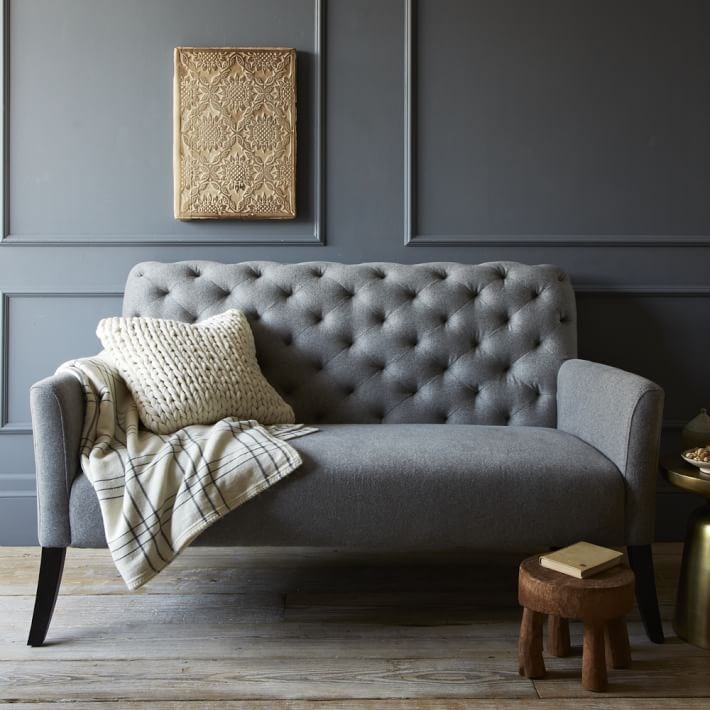 Isn't the teal room in this next image vibrant? As you can see, when the trim matches the wall color, the look is decadent, saturated and absolutely divine. [photo from Heather Garrett Design via Houzz]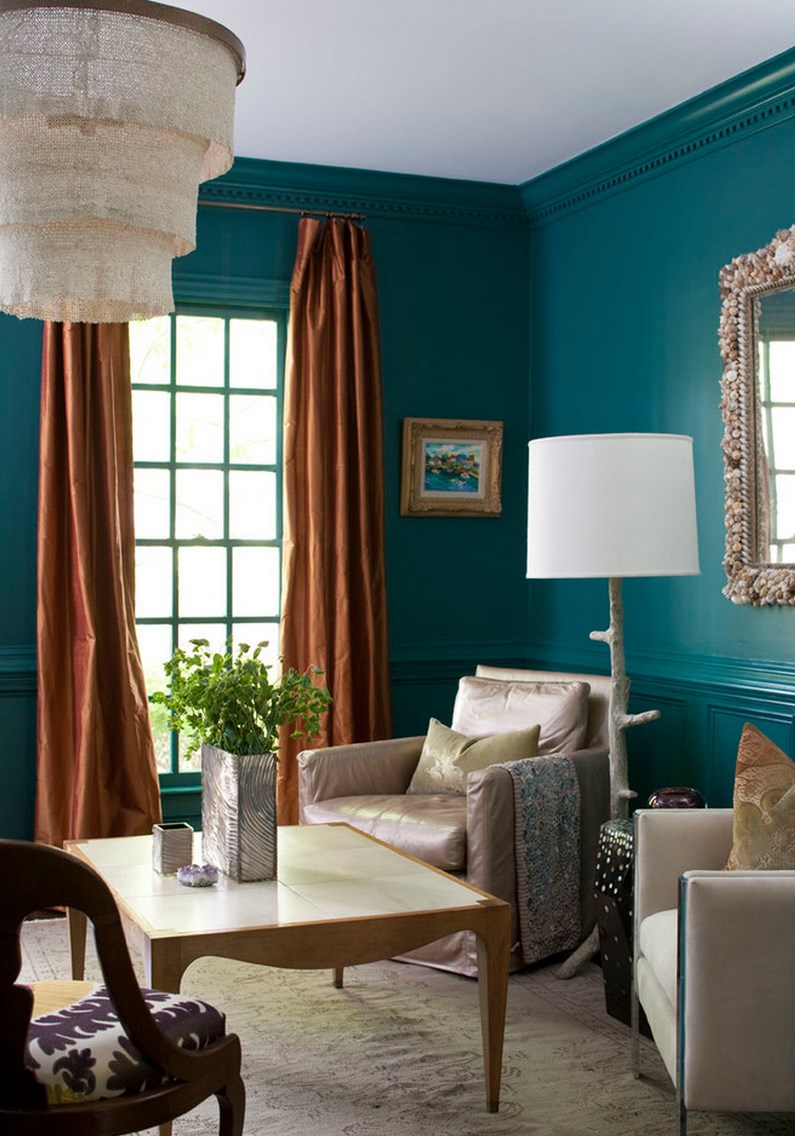 The tone-on-tone approach to trim can even work well in rooms featuring an abundance of molding. An adjacent wall painted white creates an interesting counterpoint to the smoky blue wall in the next featured space. [photo from CB2]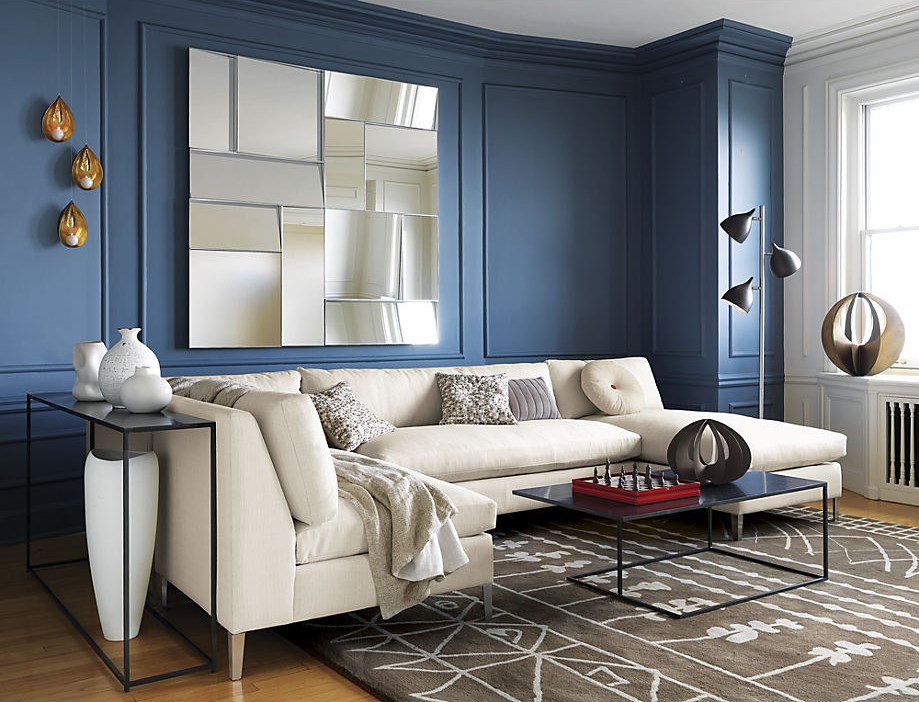 Here's another interesting idea for you: paint the trim black. Yes, you heard us! It's unexpected, and it adds a new level of dimension to the room. Below we see the Alchemy Shiny Brass King Bed from CB2 in a room painted a fetching shade of blue-green-grey: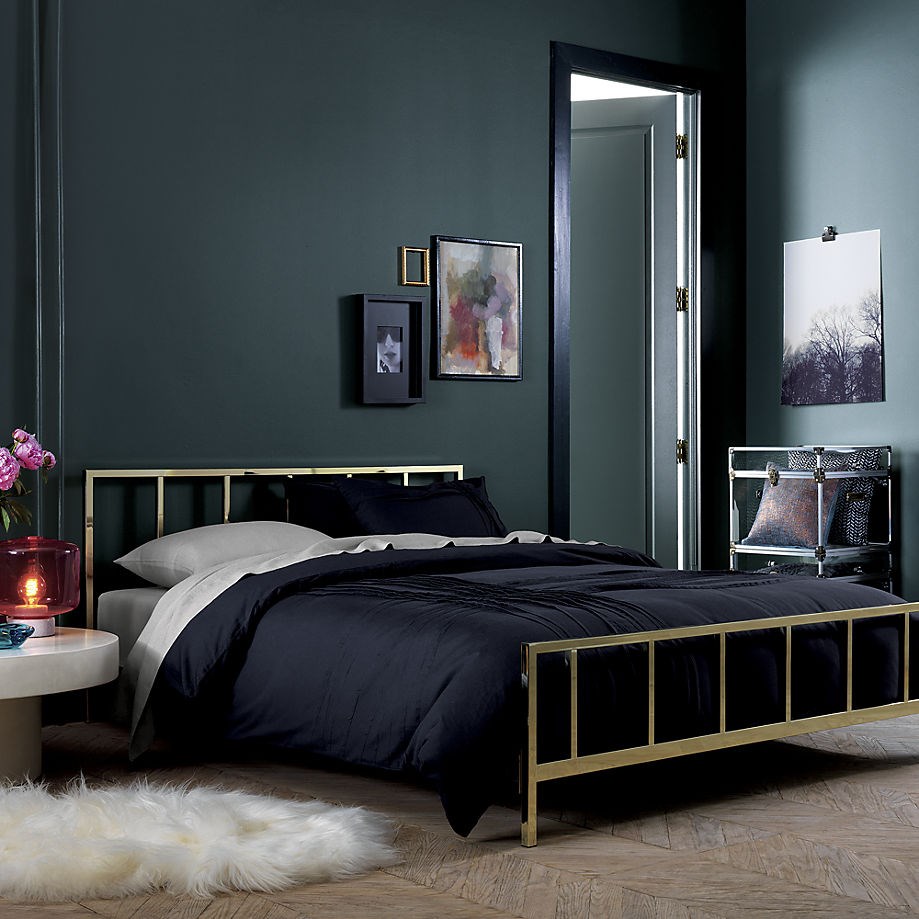 Speaking of black trim, this approach even works in rooms that are painted black. For a unique touch, try including one white wall in your black room, and keep the trim black for an exercise in striking contrast! Speaking of unique touches, keep reading for more fabulous ideas in the next section… [photo from Sam Gray Photography for LDa Architecture & Interiors via Houzz]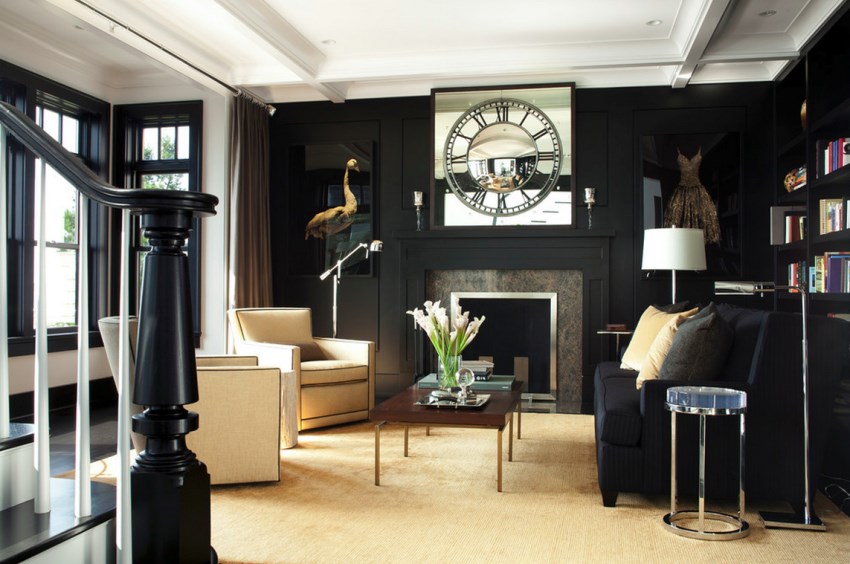 Special Touches
We now move away from the trim and take a look at design and decor choices that make an impact! We begin with the walls. By creating special focal points, you can add flair to the space. Below we see an image from the living room tour of A Beautiful Mess blogger Emma Chapman. The room is black, yet a small portion of the space is covered in black and white stripes for wonderful visual contrast: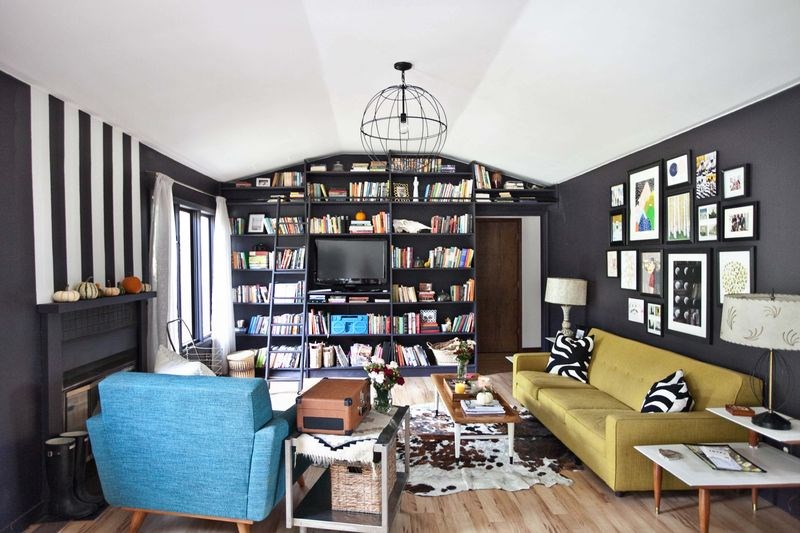 Another fabulous wall idea for dark spaces: a gallery wall! Here's another shot from Emma's living room. The gallery grouping is extra dramatic against the backdrop of black: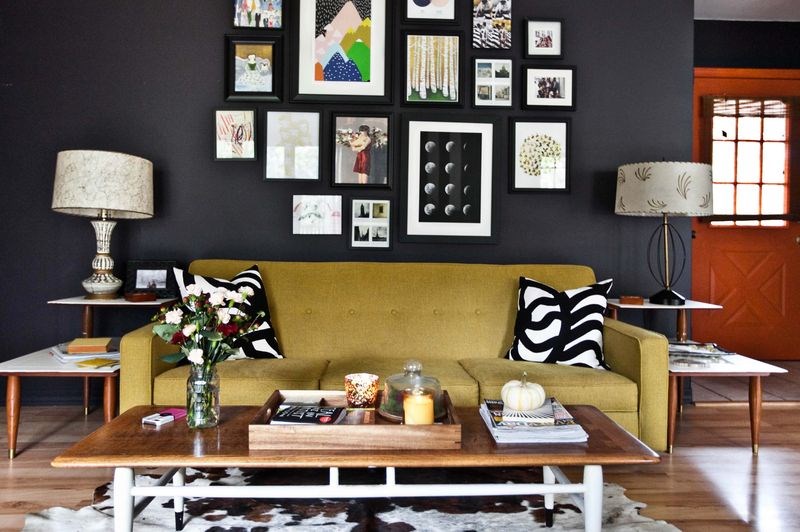 One way to brighten the space while enhancing the decadent feel is by using shades of cream when it comes to textiles and accents. In the next image, we see the Organic Chevron Duvet Cover & Shams from West Elm: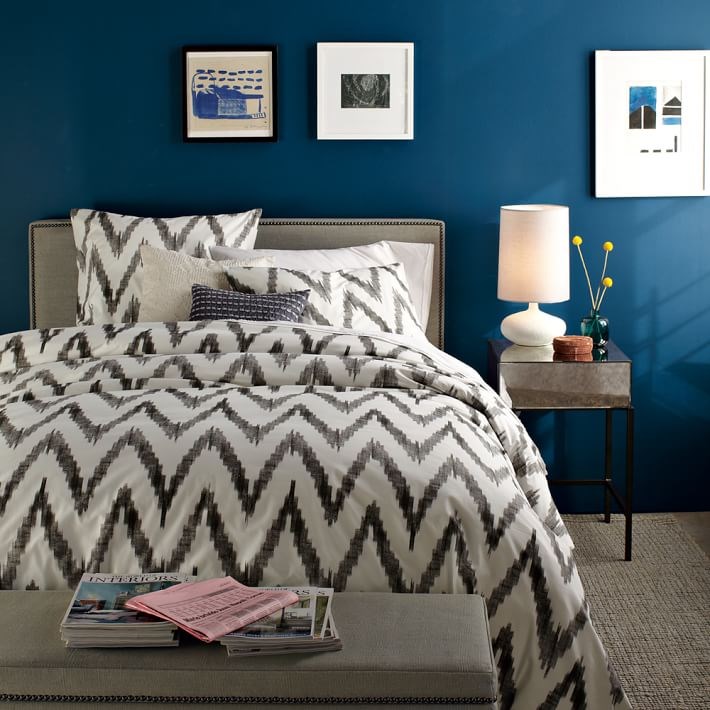 One final design idea for rich-hued spaces: incorporate jewel tones. There's something about dark rooms that inspire a little bit of drama. Go all the way and saturate the space with interesting color combinations, as shown in the next image. [photo from Ingrid Rasmussen Photography via Houzz]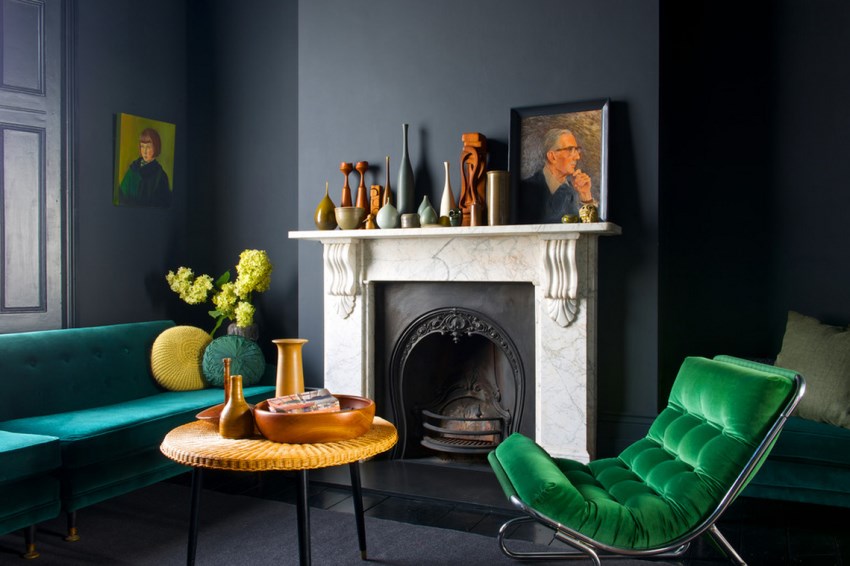 Would you paint your room a rich, dark color? If so, which one? Share your thoughts by leaving a comment below…
Liked the story? Share it with friends.