For those who haven't heard of the term 'Granny flat', it is a self-contained home that provides separate living quarters for the elders in the family. Located on the same lot as the main home, these detached structures offer privacy for everyone involved while bringing the entire family together. Do not be fooled by the name though, as this secondary dwelling can be used by other members of the family as well and is often turned into a guest house or a home studio/office space. Located in the beautiful suburb of The Gap, Brisbane, this lovely one-bedroom granny flat was designed by Baahouse + Baastudio.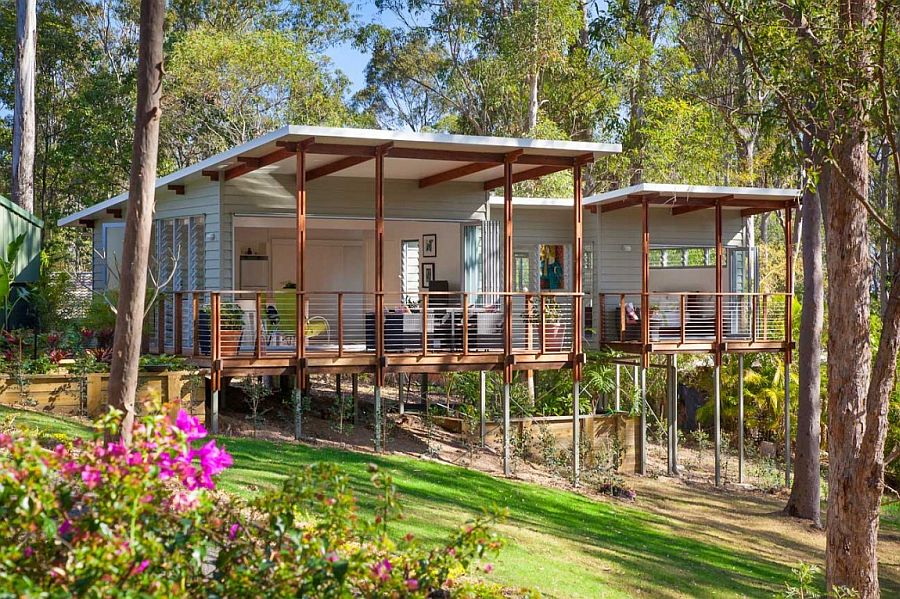 Brought to life by Kim Alexander Builders, the breezy home is spread across 55 square meters and comes with a gorgeous living area, kitchen, dining space and a cozy bedroom. The cantilevered structure of the home offers wonderful views of the landscape that surround the lot, even as the large porches extend the living area outdoors. Plenty of greenery around the dwelling gives it the appeal of a relaxing holiday home, and large glass windows and doors aid in blurring the line between the interior and the garden outside.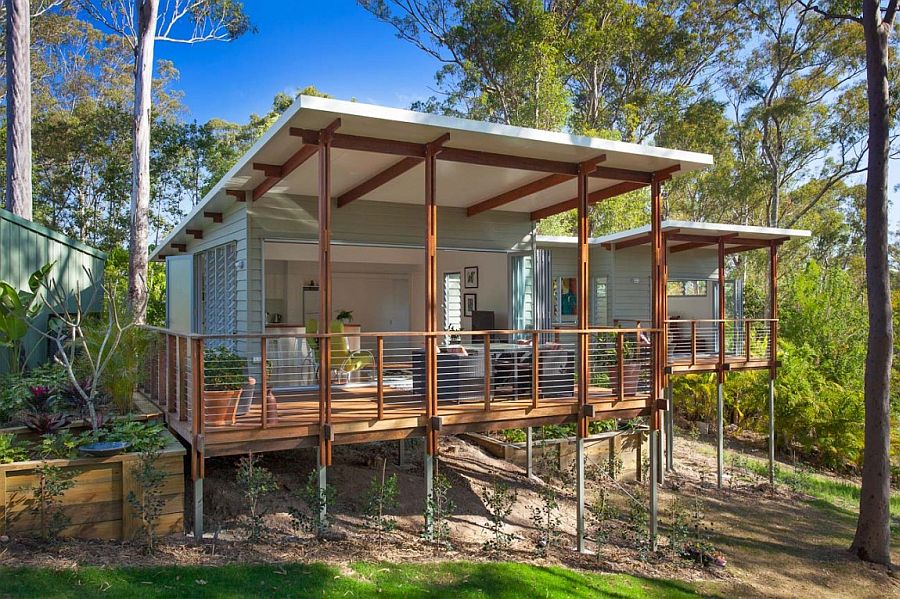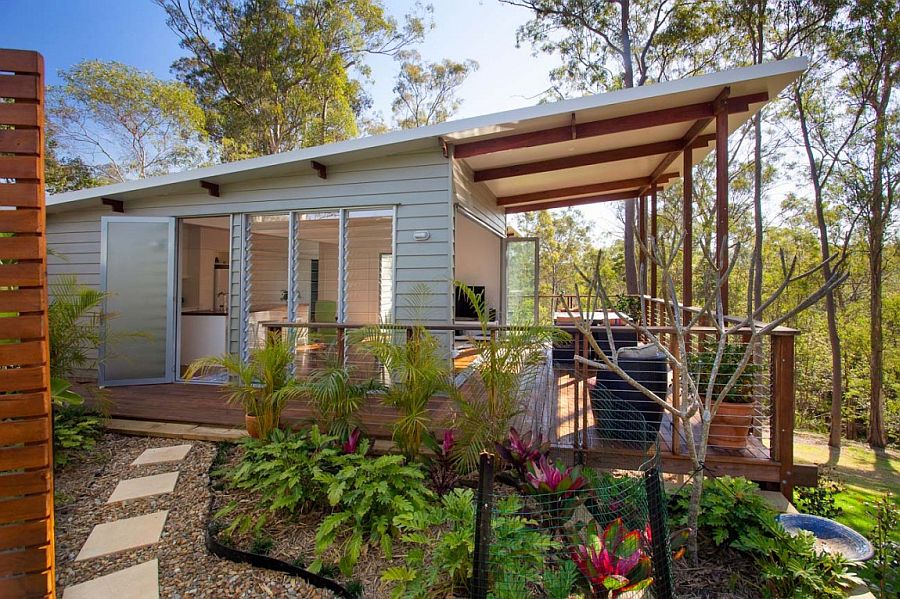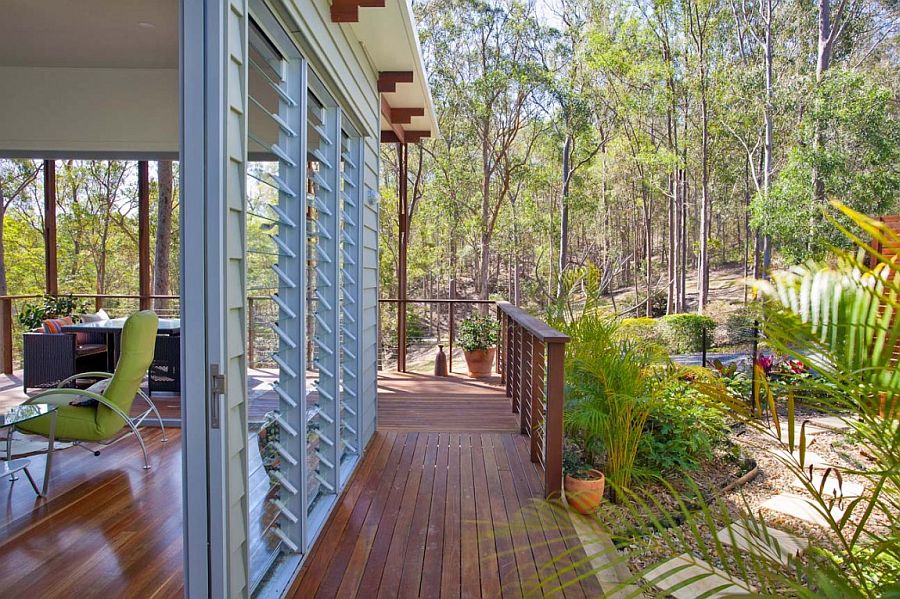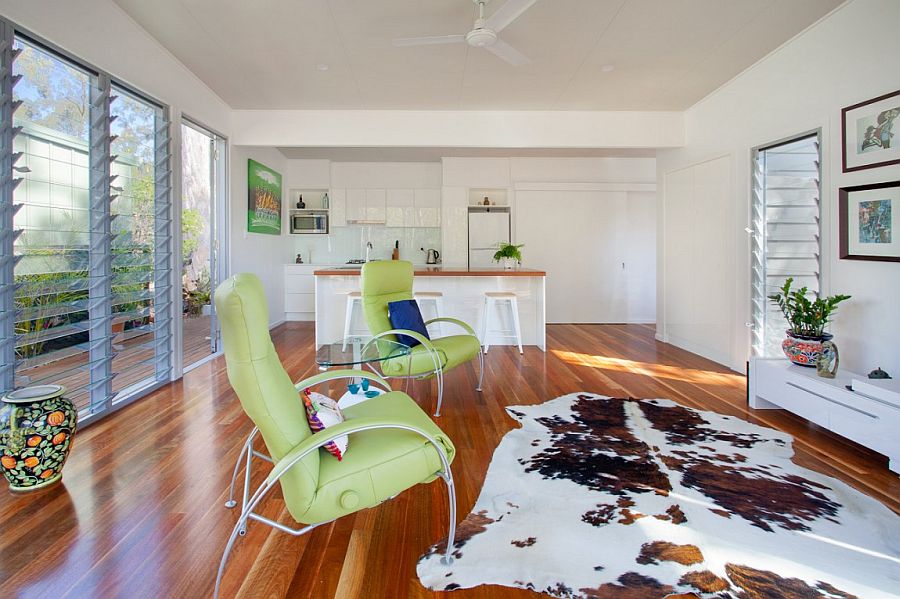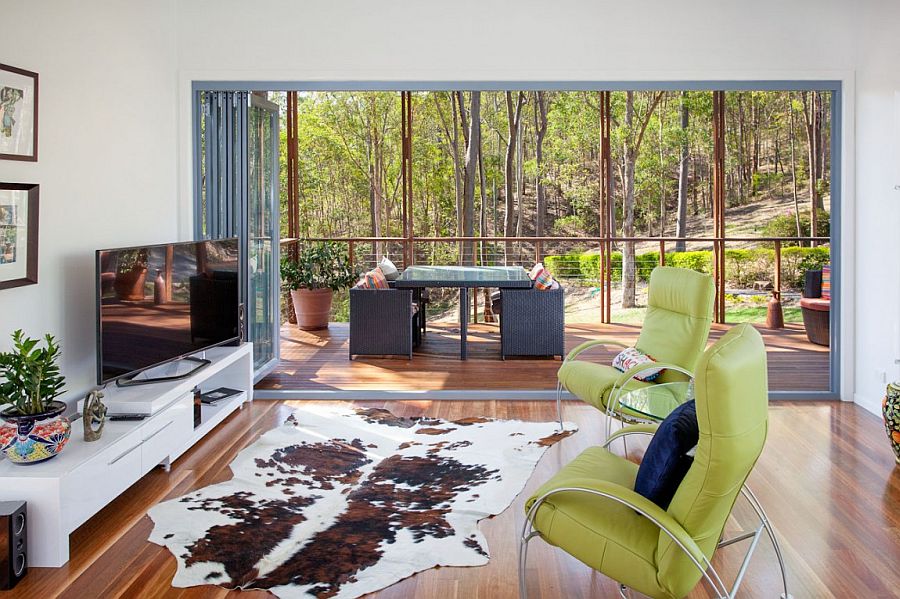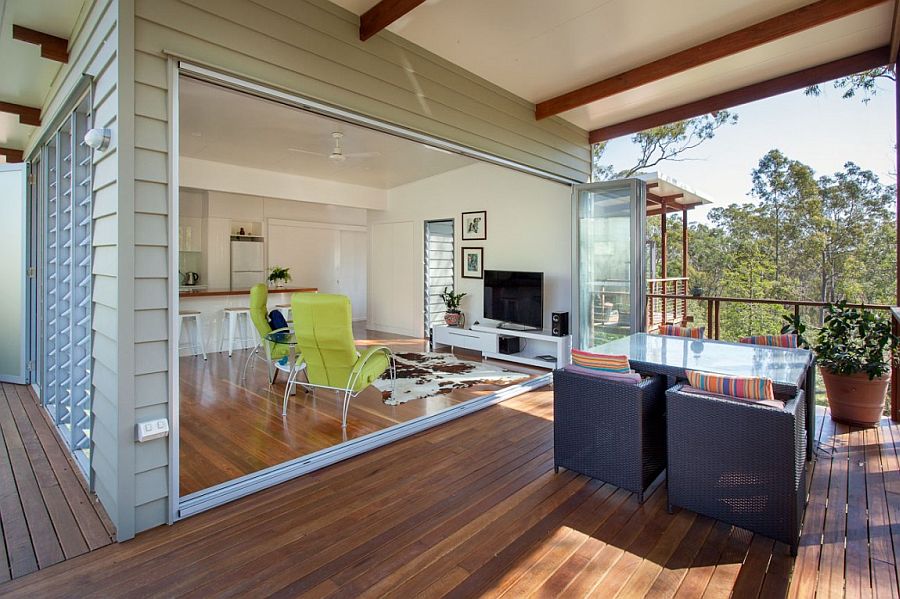 An abundance of natural light gives the living space filled with colorful chairs and a cowhide rug a bright, cheerful ambiance. The kitchen with a smart island in white puts efficiency ahead of aesthetics while blending in with the living area. Decor is kept simple and elegant with splashes of green and red breathing life into each room.