Creating a seamless interaction between the interior, the studio garage space and the lovely yard outside, this relaxed home in the suburb of St Kilda, Melbourne is truly one-of-a-kind. The breezy bungalow reflects the personality of its owners and their active urban lifestyle that is all about outdoor living and greater interaction between family members. Designed by MAKE, the interior showcases a blend of urbane contemporary style and laidback playfulness even as the ingenious blend of concrete and timber bring in both visual and textural contrast.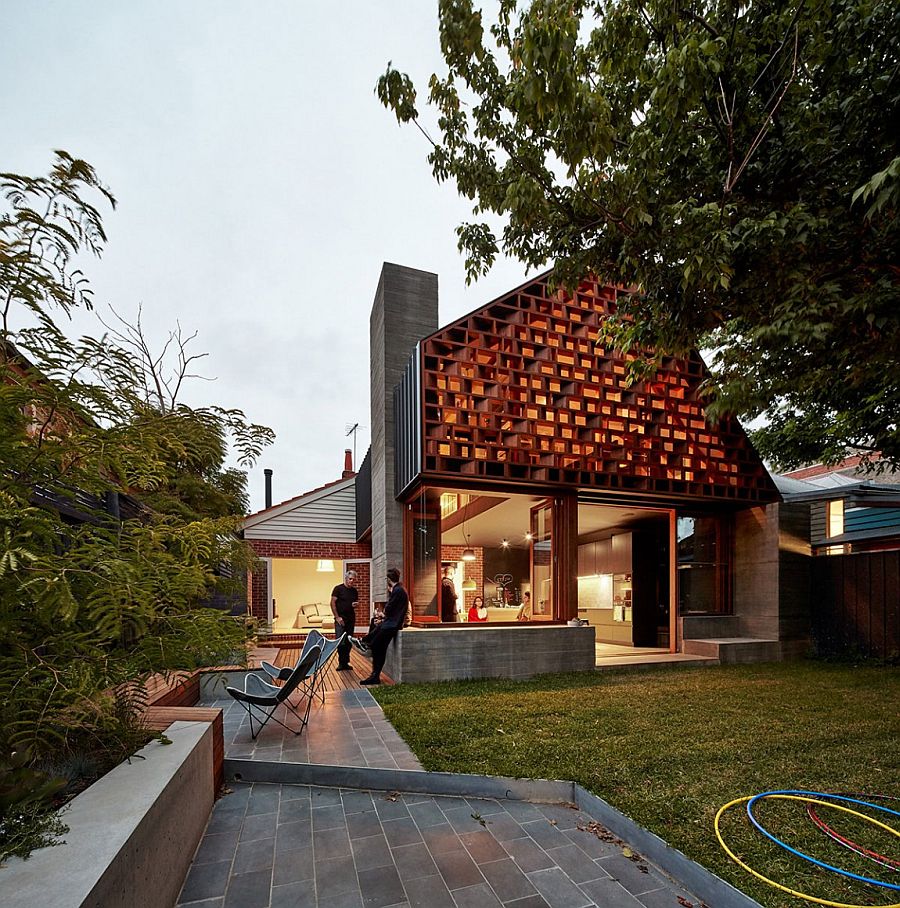 The most distinct feature of this Aussie home is the custom-crafted timber screen on the top level that seems to sit effortlessly over the concrete base below and gives an almost 'sculptural' appeal to the entire residence. The timber feature allows the homeowners to take in the distant views from the master bedroom while offering ample privacy. Its beautiful design instantly adds both warmth and intrigue and creates a grand focal point. On the lower level, it is concrete that offers an unassuming backdrop for the open plan living area, kitchen and dining room that open up towards the landscape outside.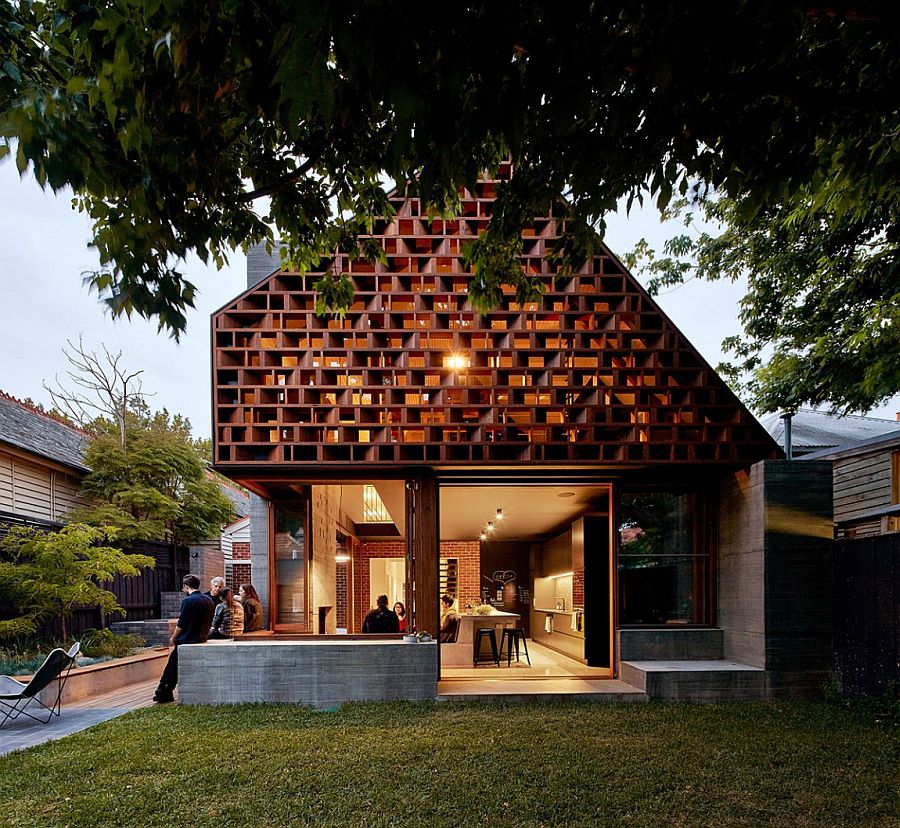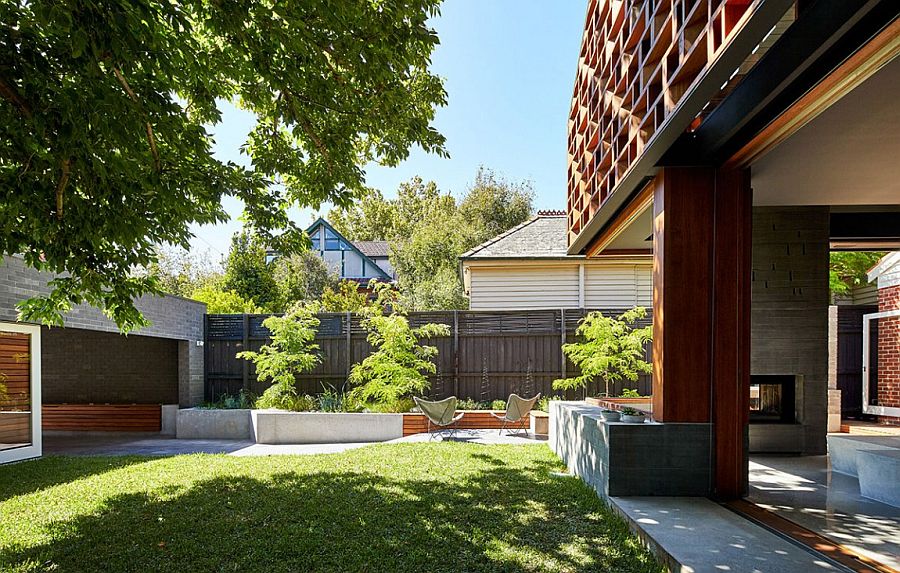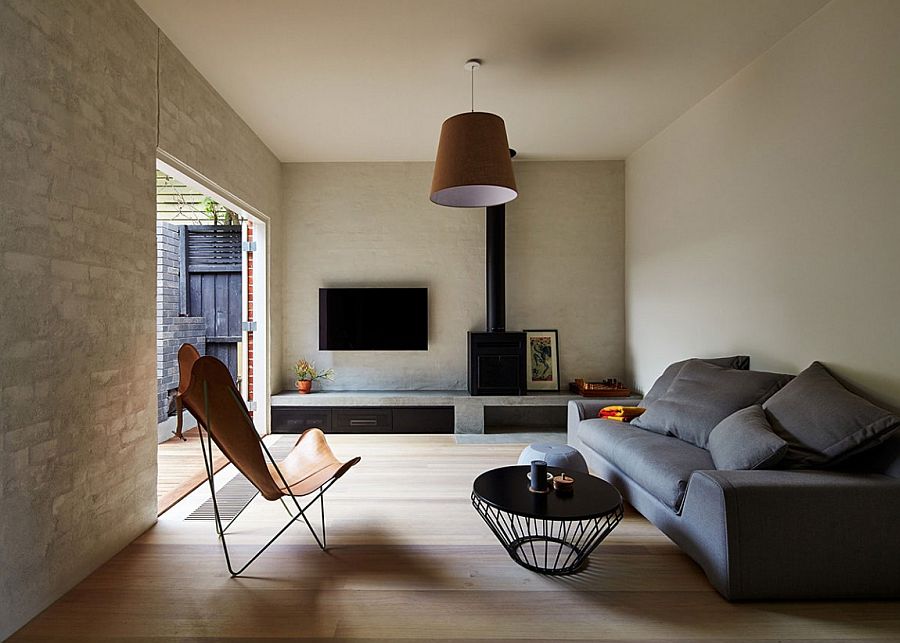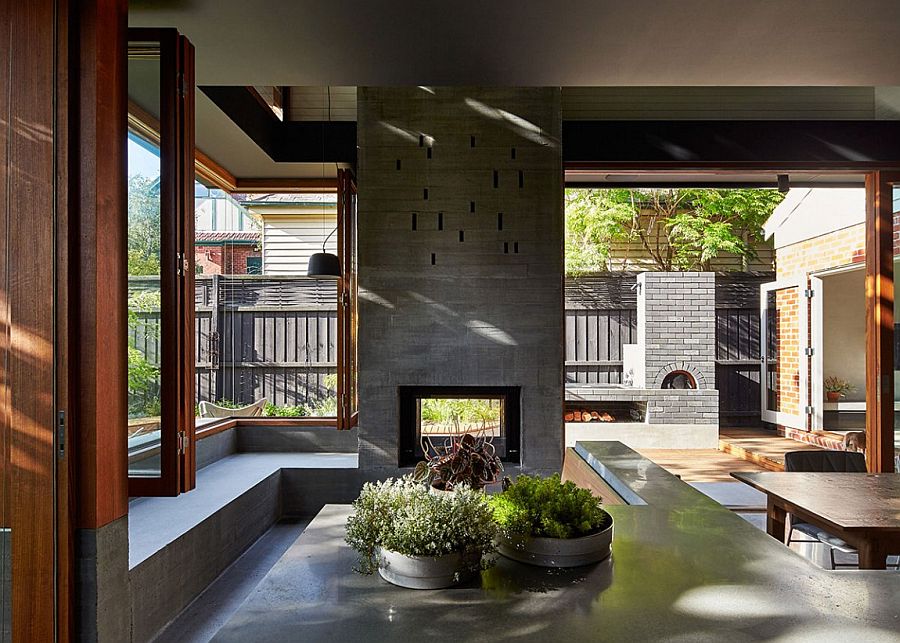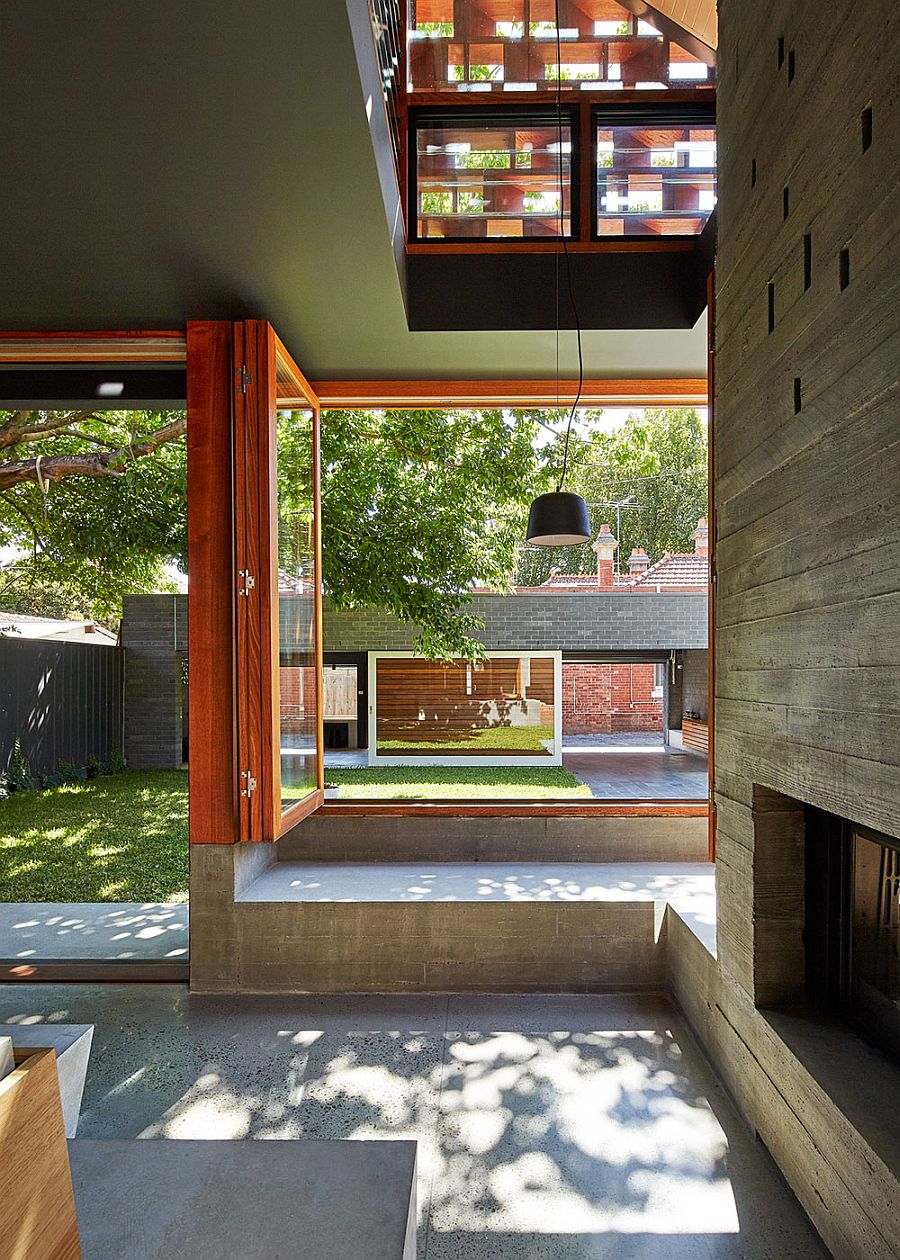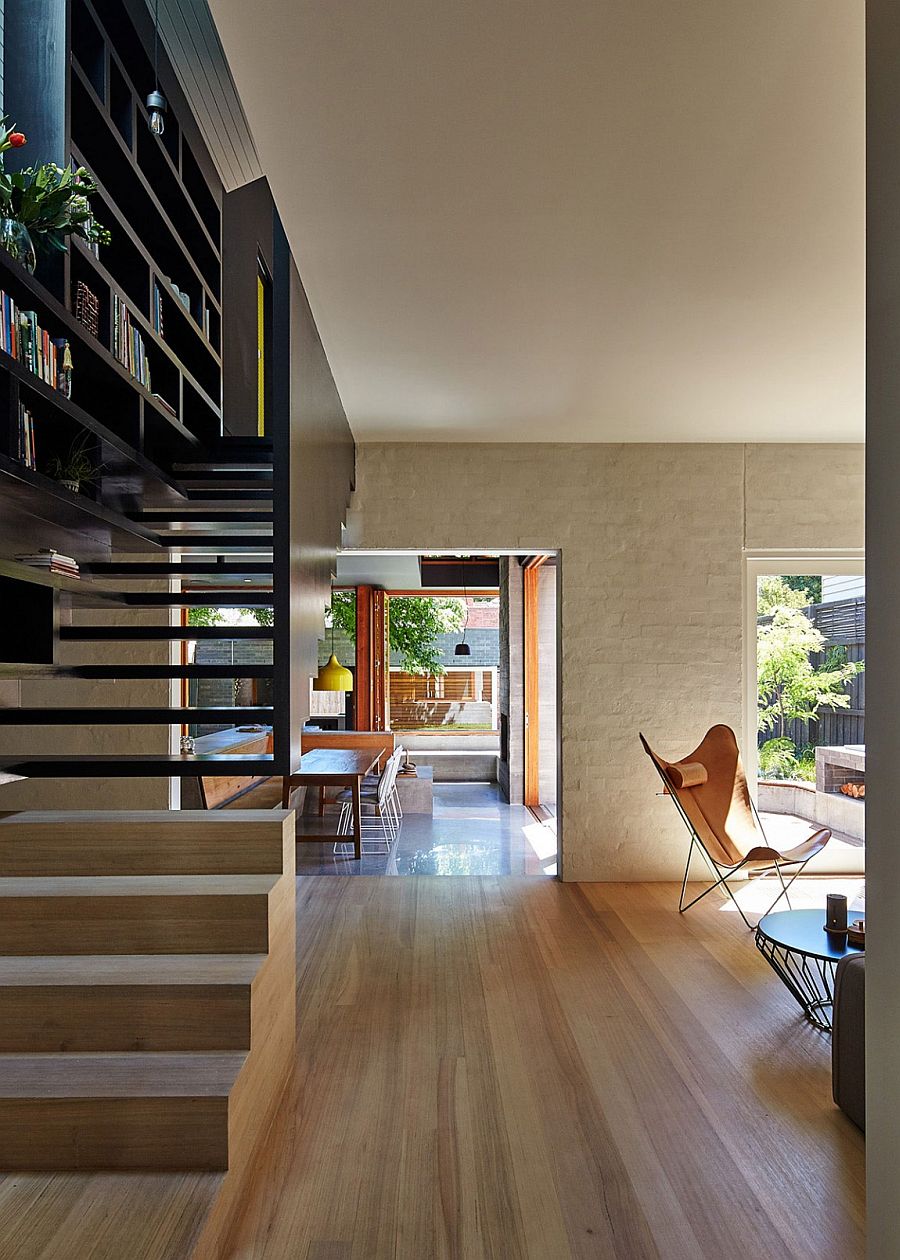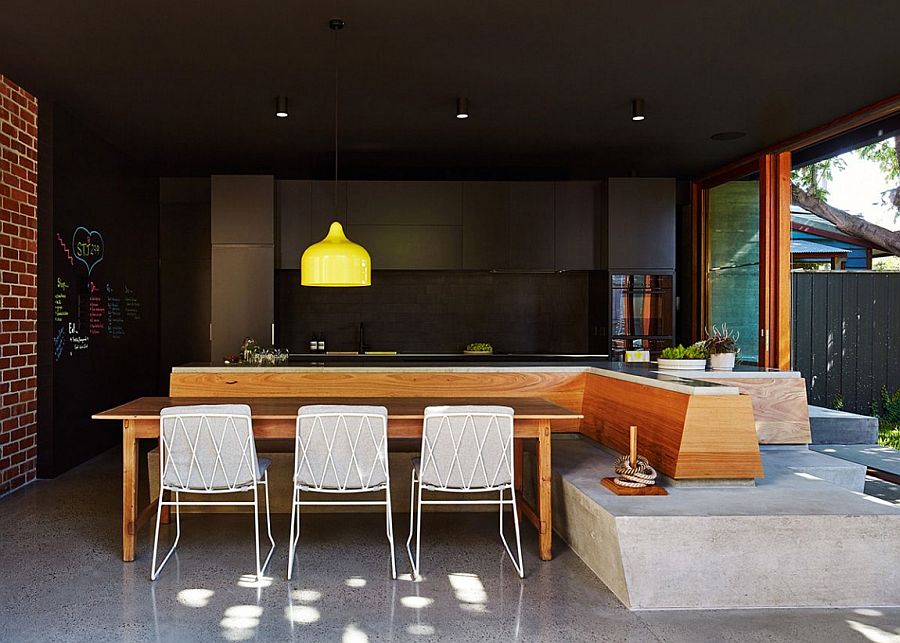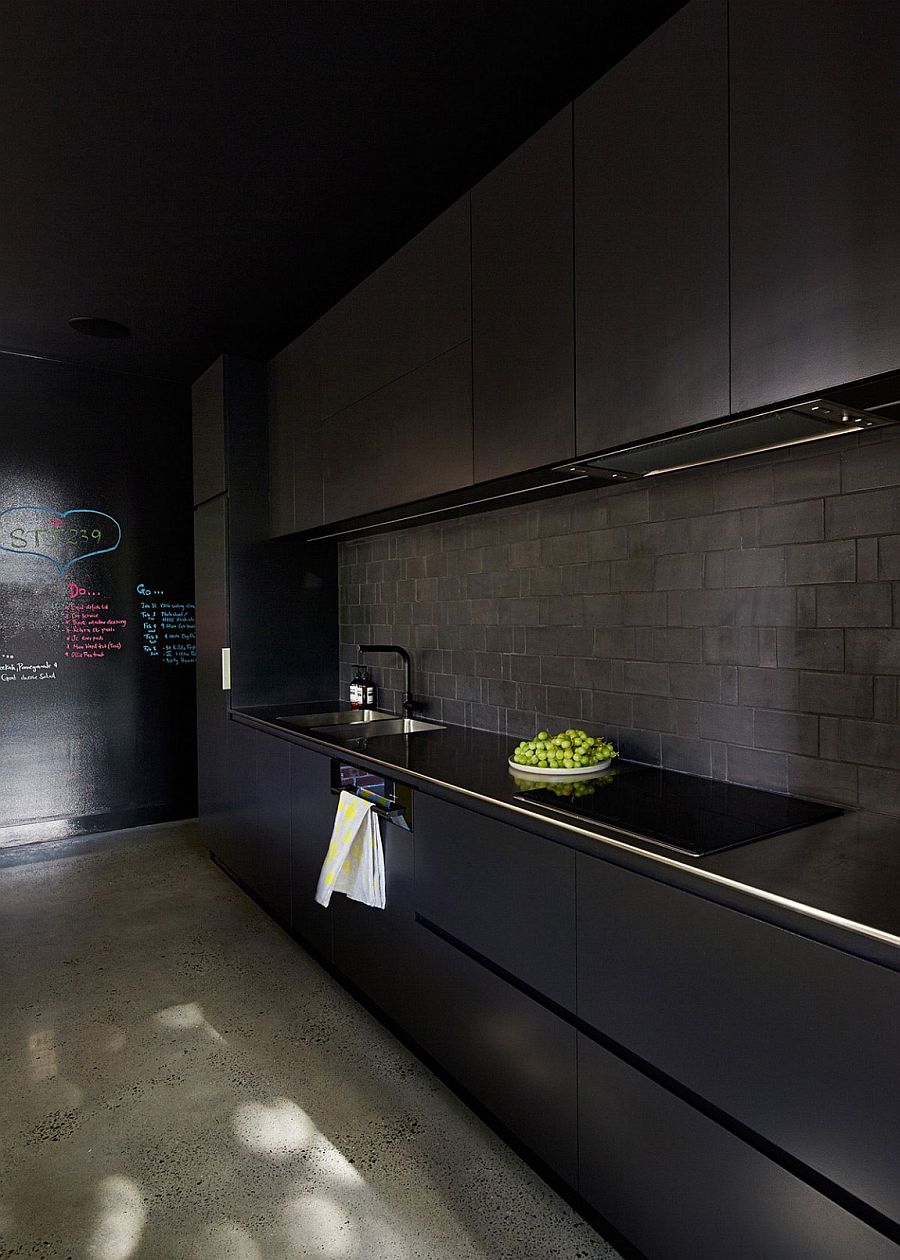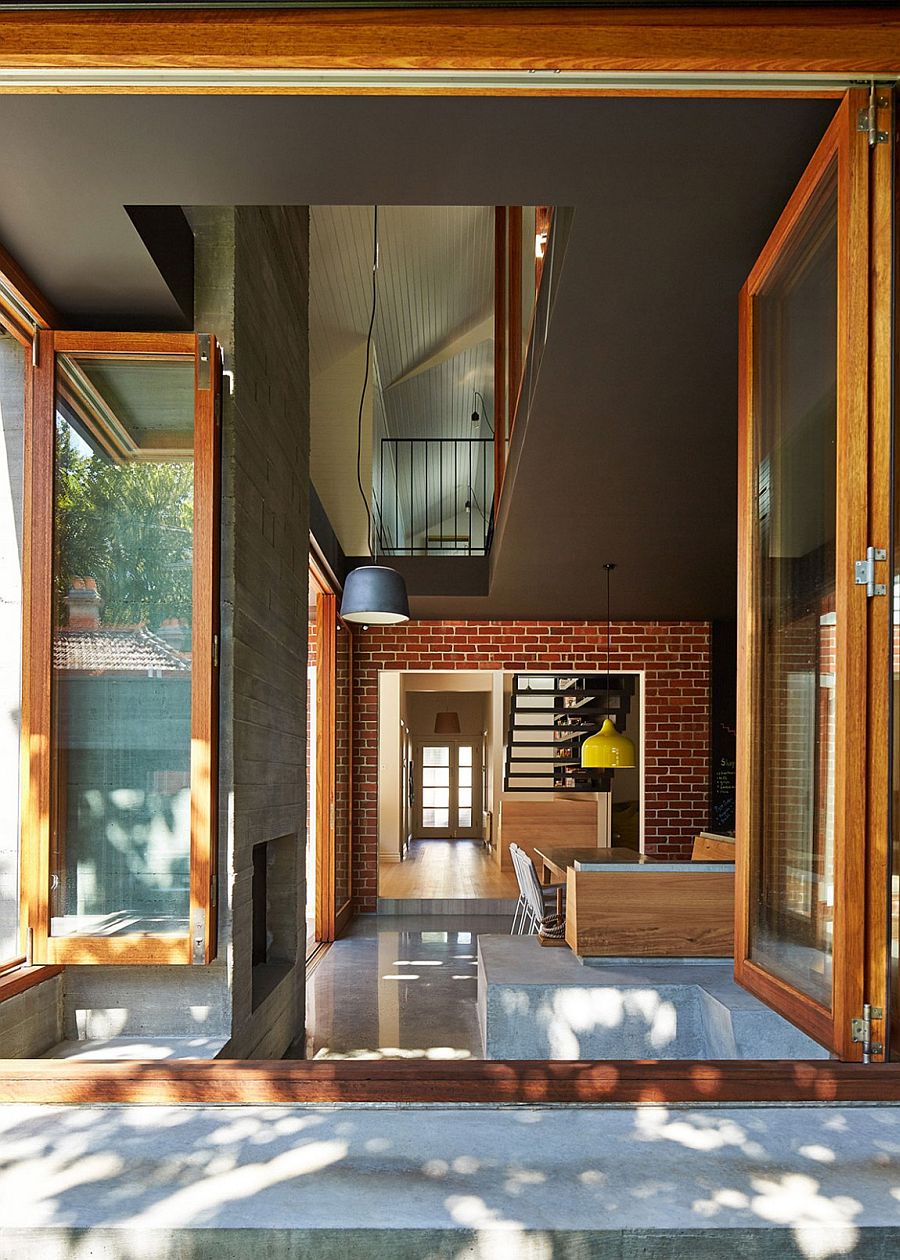 Large glass windows and doors make the transition between the interior and the exterior possible, while the small outdoor living zone and fireplace create a stylish hangout. White, gray and black dominate the color palette indoors, with bright pops of yellow and green sparingly used to usher in a hint of excitement. Creative and casual, this is a home that is without a doubt all about its distinctive timber feature! [Photography: Peter Bennetts]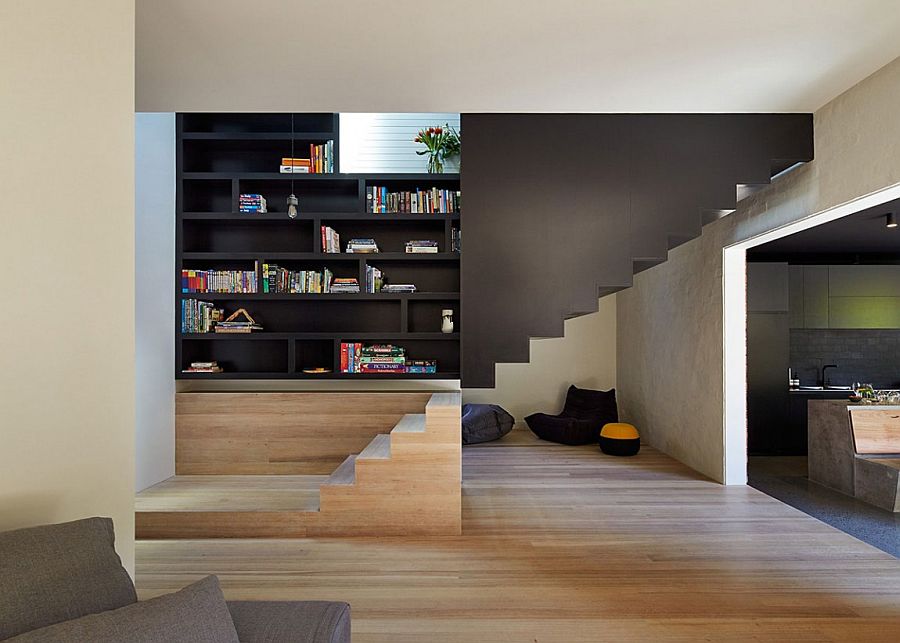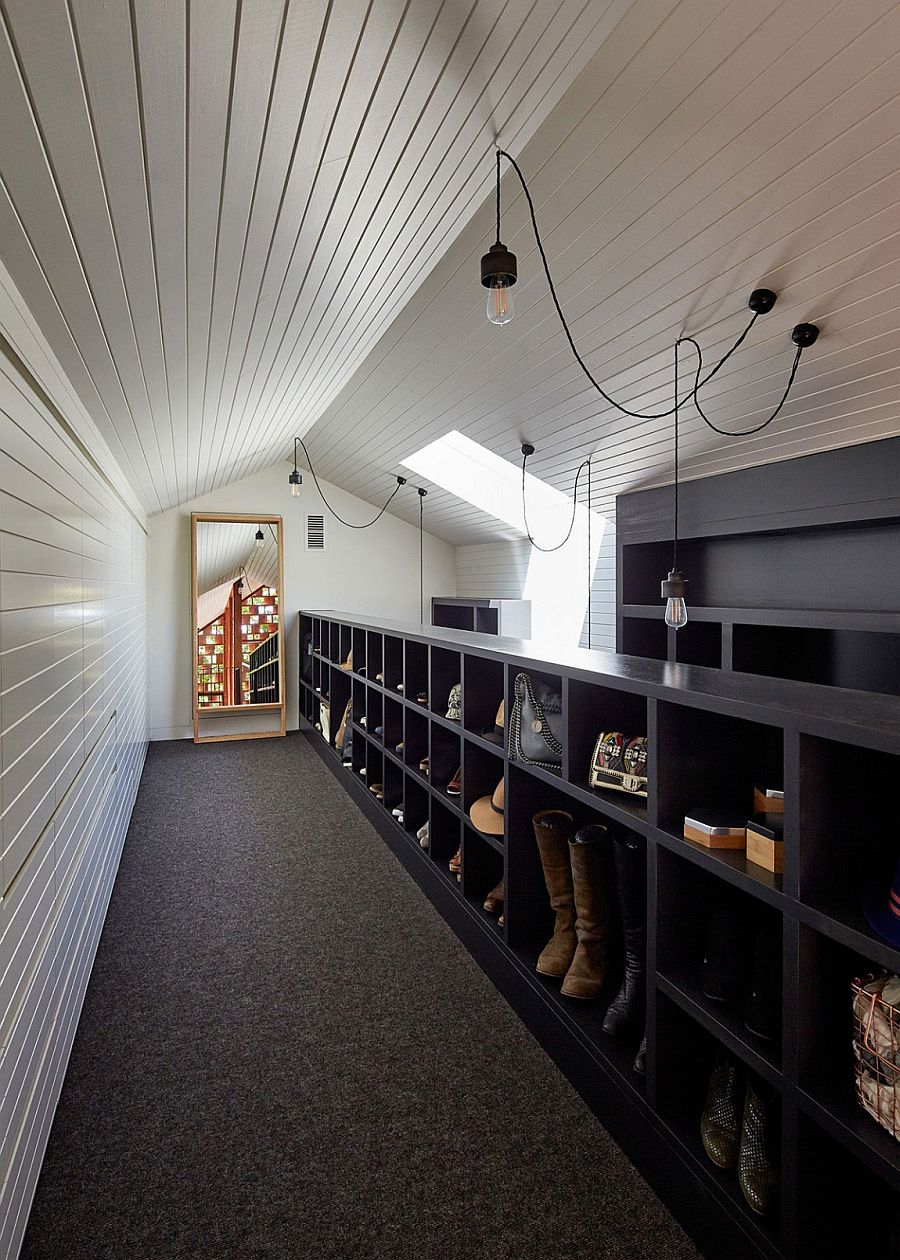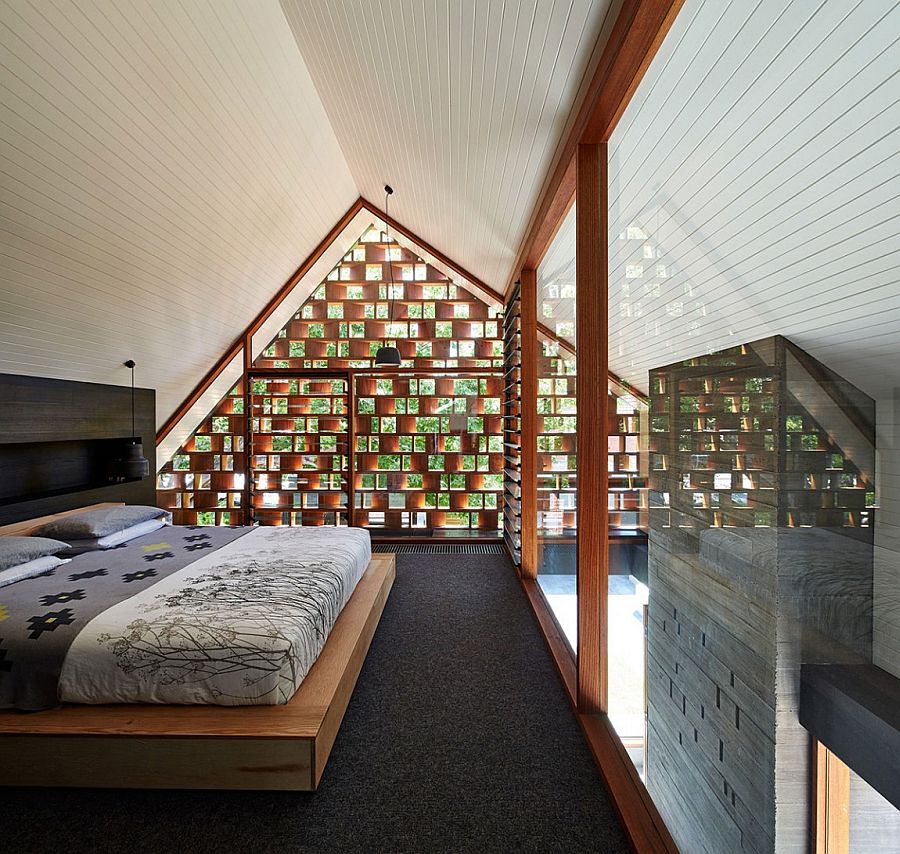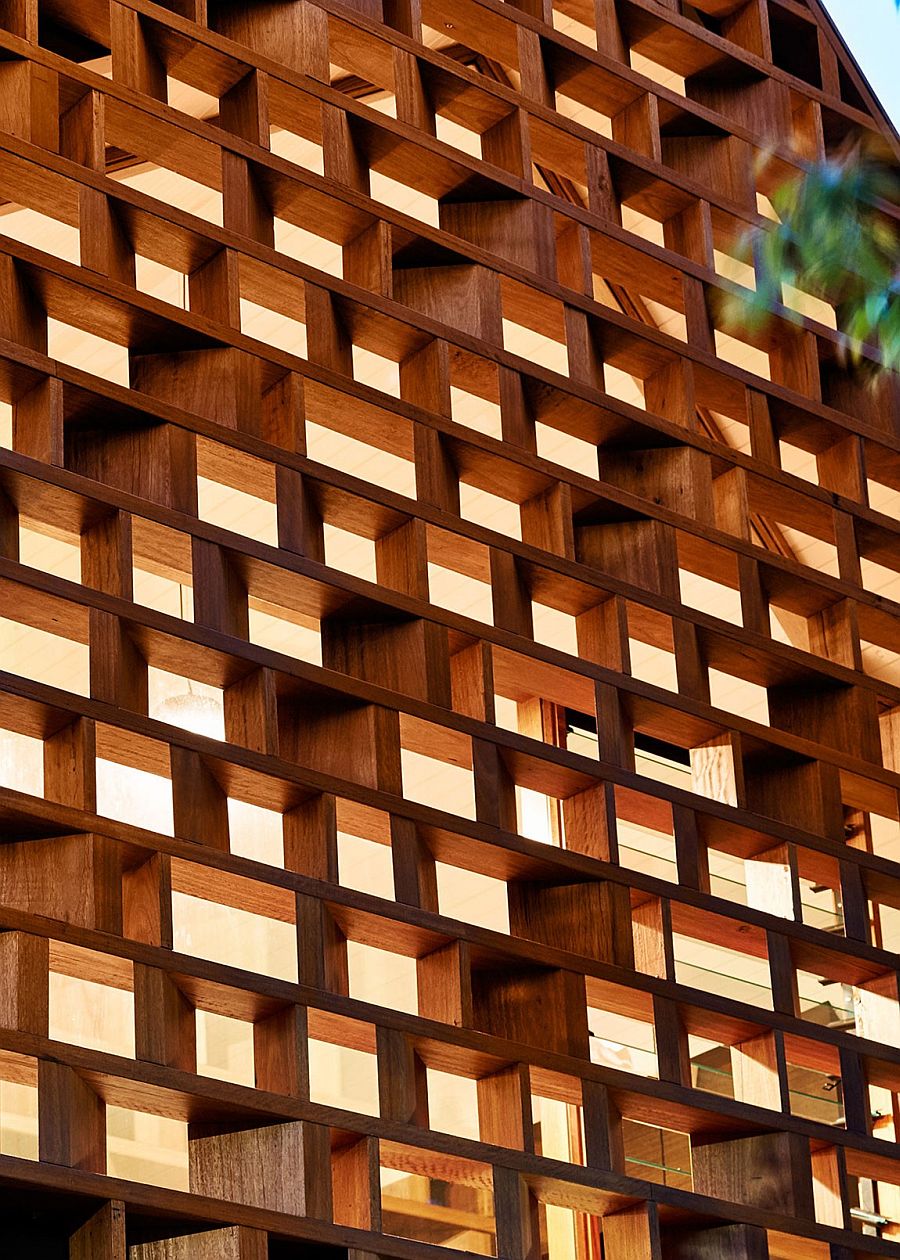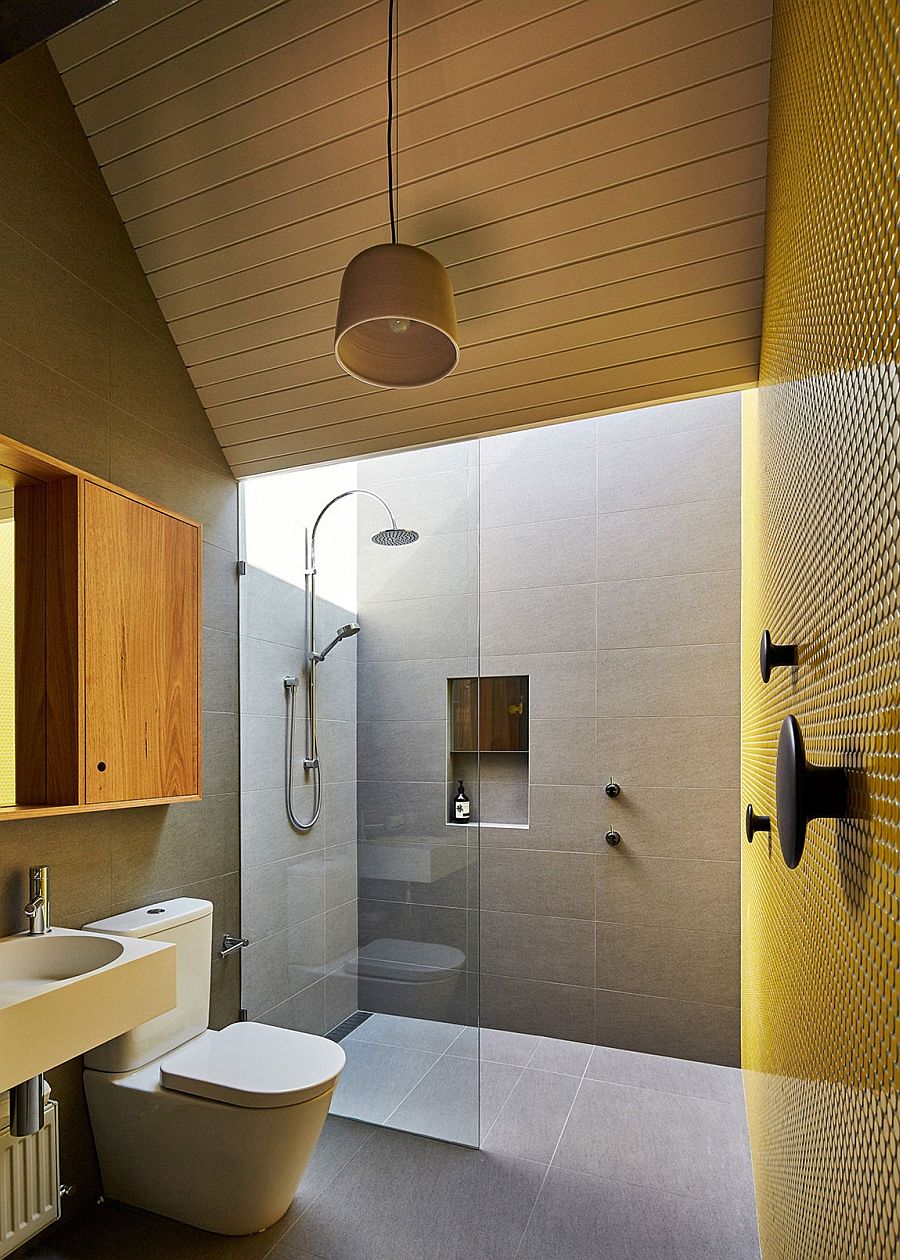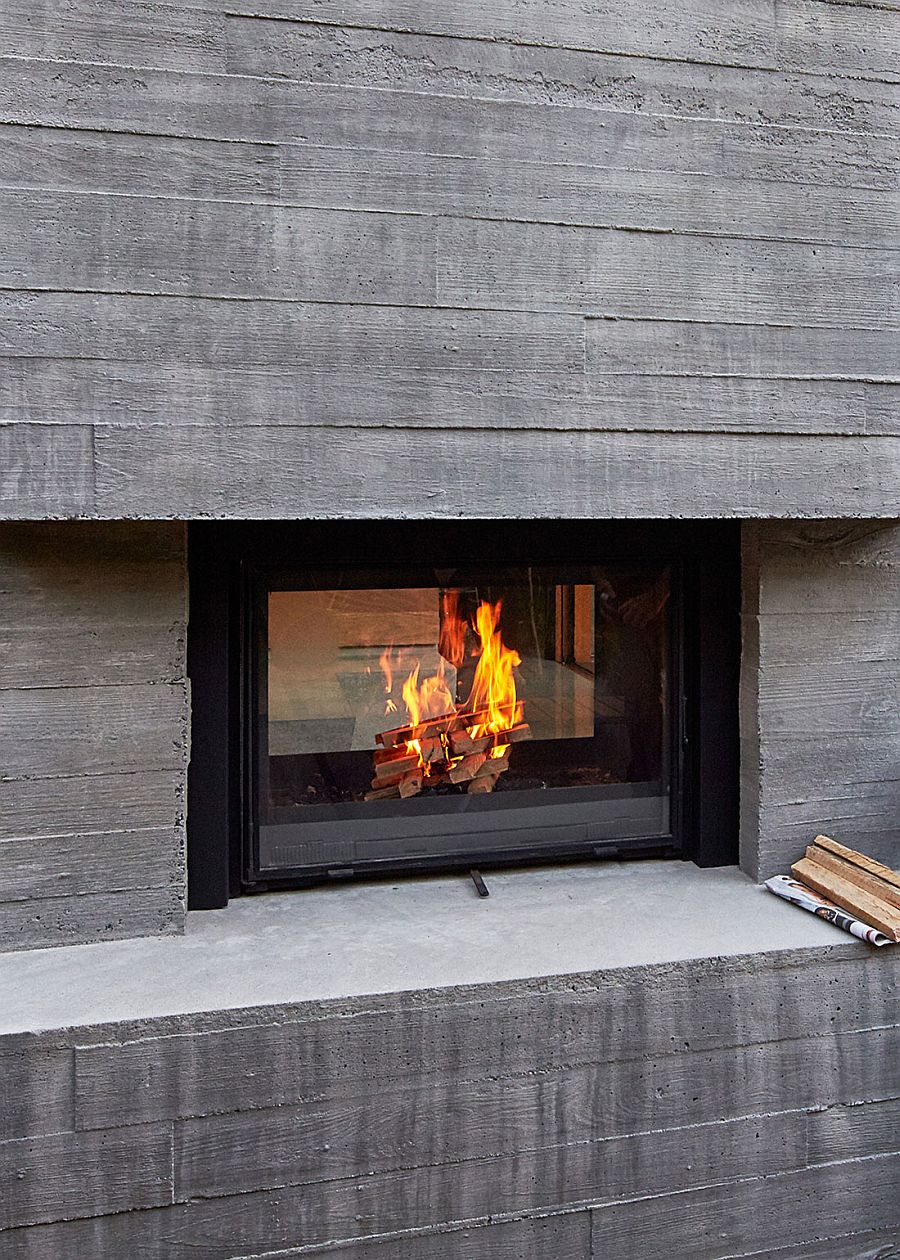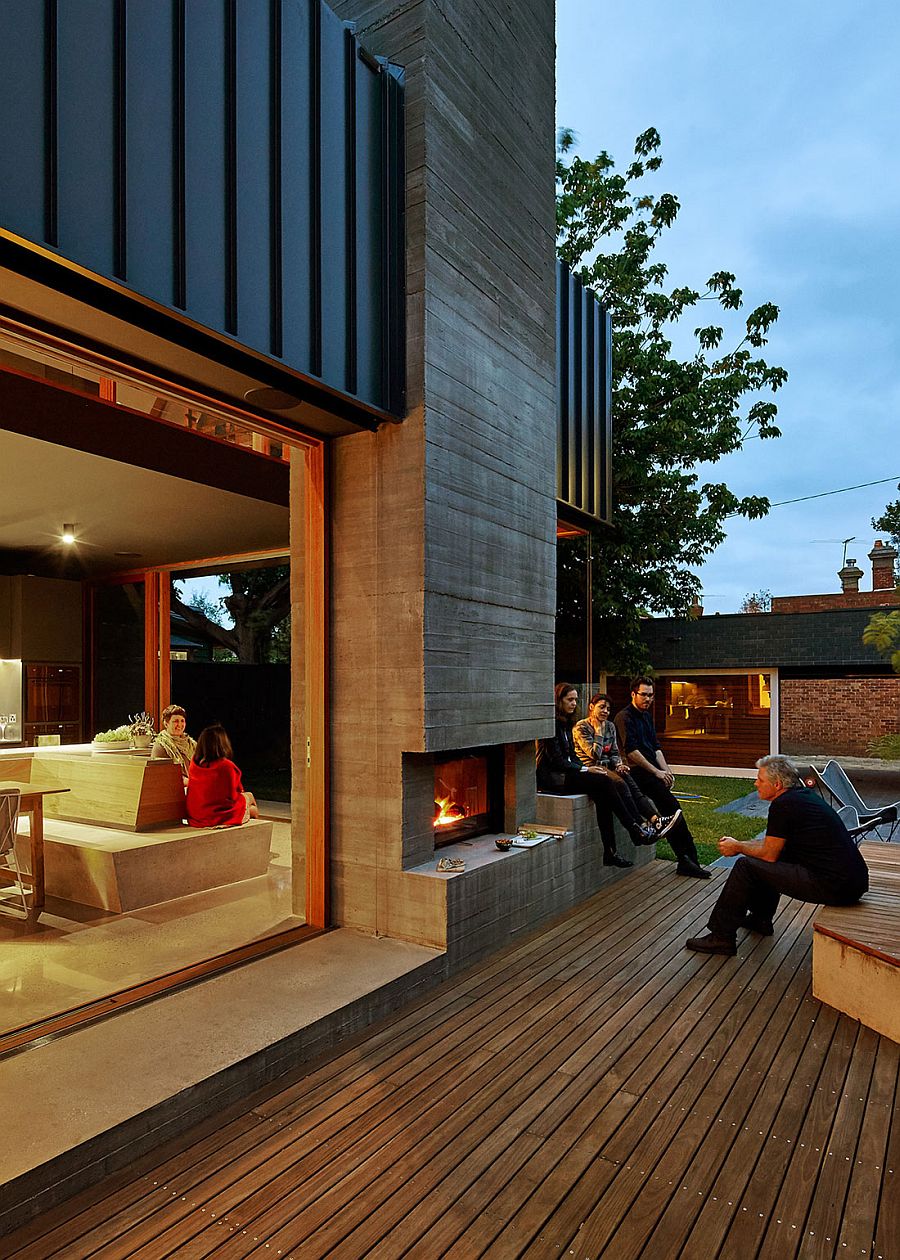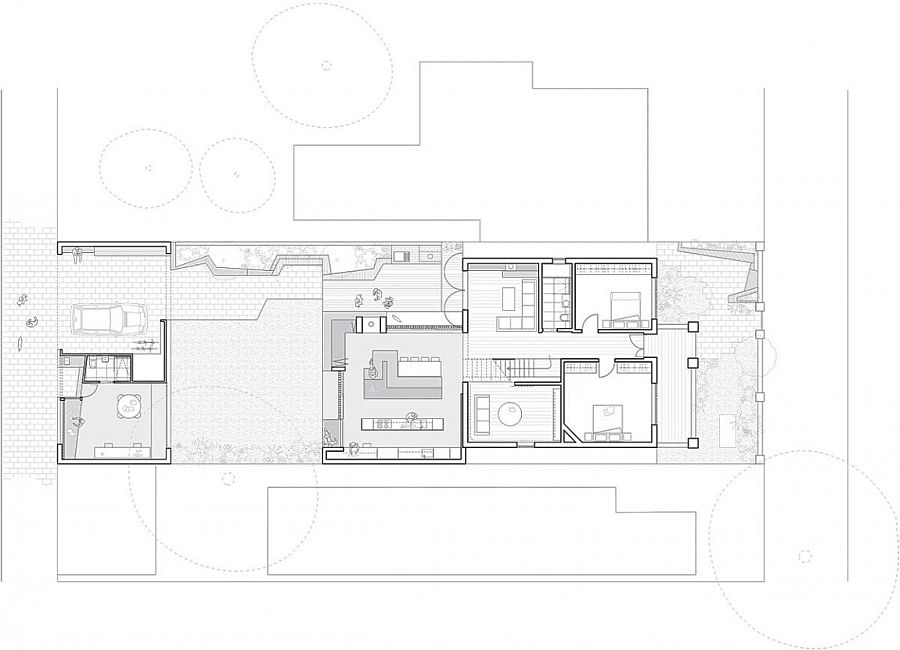 Liked the story? Share it with friends.