Abstract art has put its stamp on the design community in recent years, and today's rendition often involves bold colors or the use of pastels. Brushstrokes, dots and other motifs stand alone or combine to form complex designs on canvases, and more recently, on textiles. The beauty of abstract patterns and prints is their ability happily coexist (and even enhance) other patterns in the same room. Not to mention, abstract art adds a creative element to the spaces it inhabits. Check out some of our favorite abstract art, textiles and even desktop wallpapers below!…
Abstract Wall Art
Let's begin with wall art, which is an easy way to brighten a room whether you rent or own your home. As part of the Minted for West Elm collaboration, artist Kristi Kohut created Happy Inside, shown below. Watercolor motifs are a popular abstract art flourish: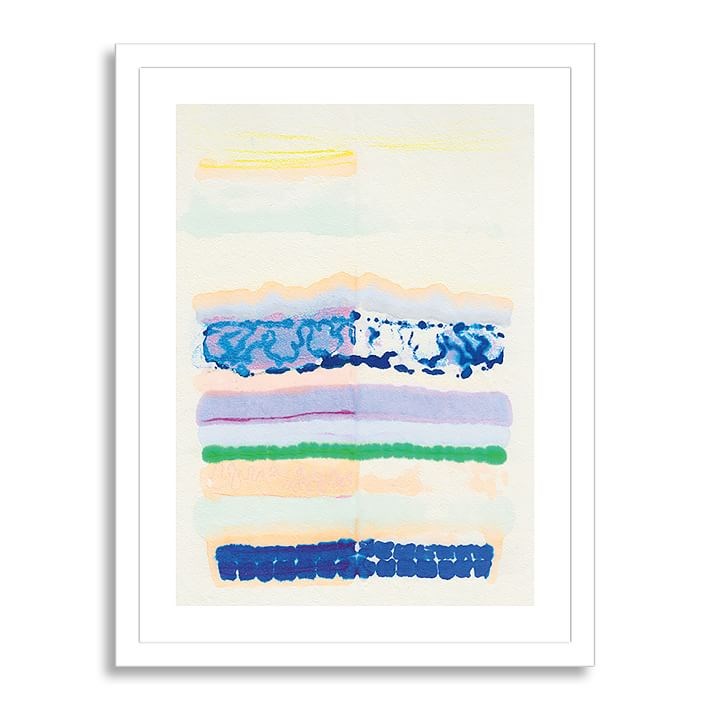 You can find some amazing abstract art selections on Society6, and next we feature two vivid works from Amy Sia. On the left is Electric Haze, and on the right we see Dawn Light. Also note that many Society6 creations can be purchased as pillows, mugs, stationery cards, iPhone cases and more!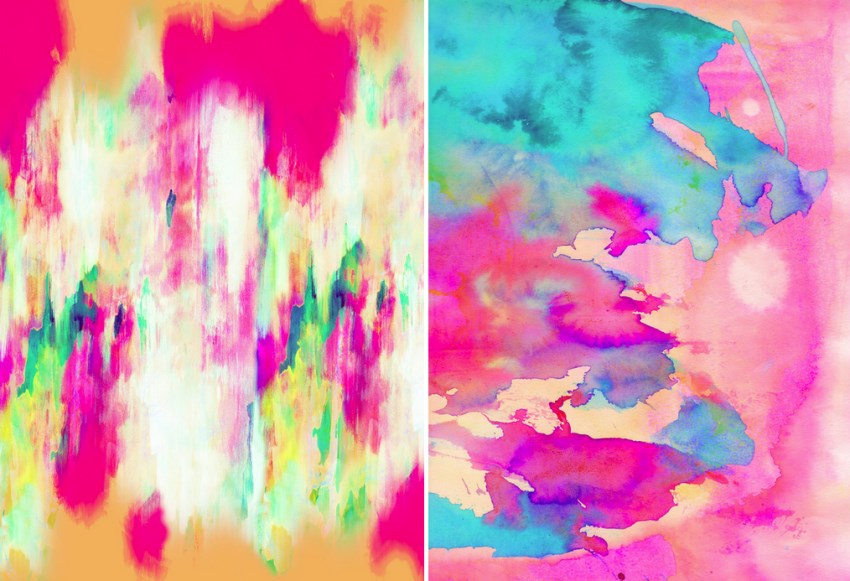 Another West Elm and Minted collaboration is A Spring Shower, shown below. Inspired by sunshine and rain, this piece by Simona Cavallaro showcases free-form dots, another staple in today's most popular abstract works: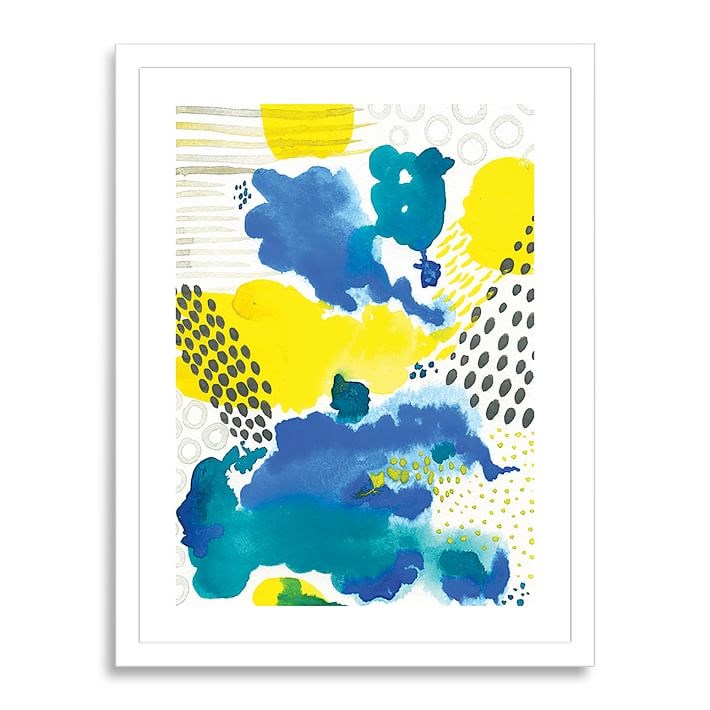 Etsy is a popular marketplace for abstract art, and Pink n' Glam from Limezinnias Design is one piece that demands a second look. Pink and mint stand out in this work, along with a festive dose of gold: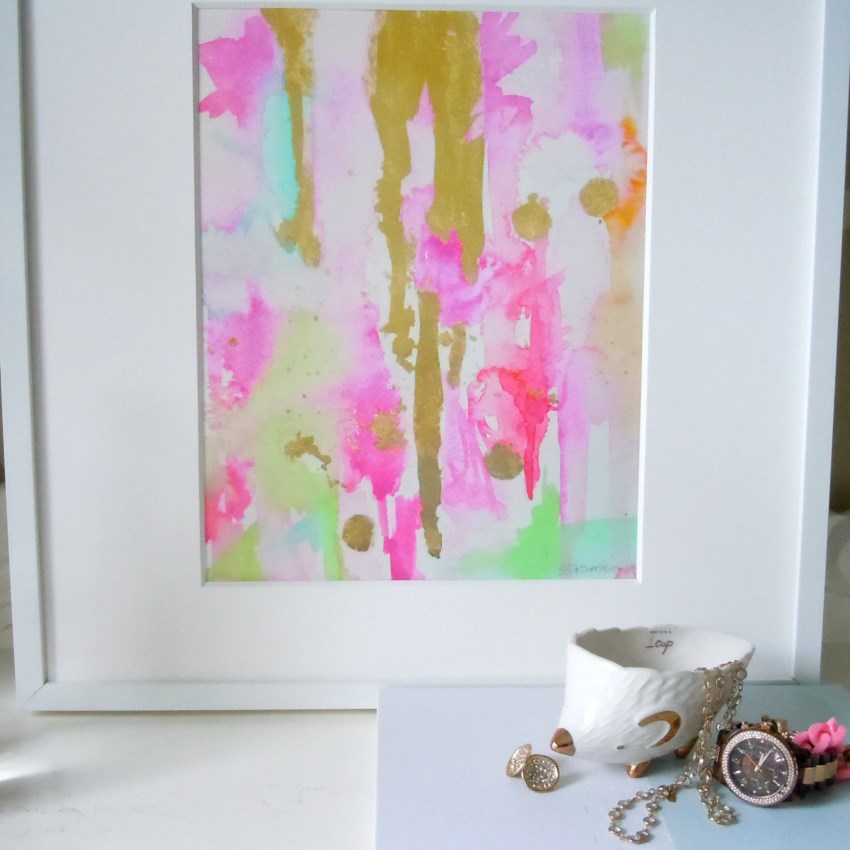 Textiles in Abstract Prints
Abstract designs have also made their way to textiles such as pillows and sheets. Below we see a trio of pillows from West Elm, including the Dusen Dusen Pillow Cover in Yellow and Gray by artist Ellen Van Dusen. This piece and its blue counterpart show the power of flowing strokes against a solid background: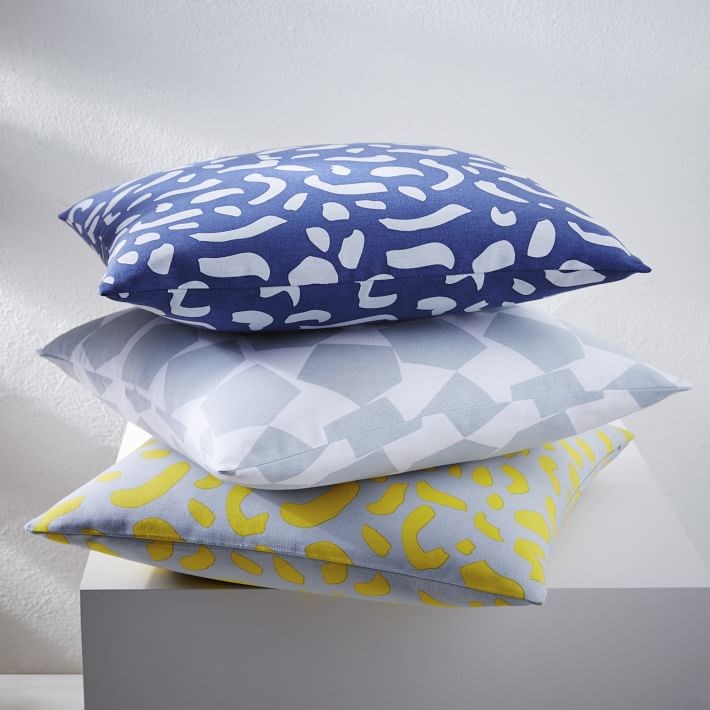 Another popular abstract motif: flowers. And they make a big impact on Floral Movement in Orange, a pillow from Etsy shop Yao Cheng Design. The pillow's floral imagery is printed with dye onto the cloth so the color remains strong.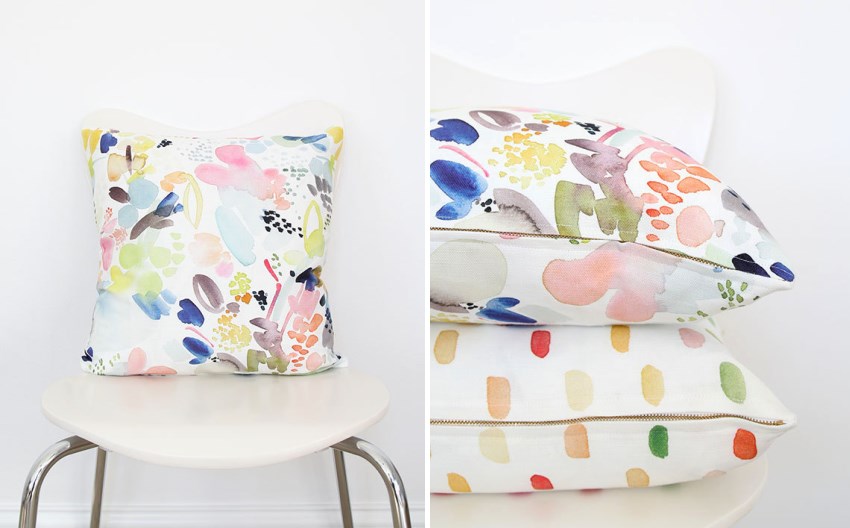 For a DIY twist to the abstract art trend, check out this abstract painted pillow tutorial from A Beautiful Mess. Not only are the finished products absolutely stunning, the tutorial is filled with helpful hints, such as the benefit of using an old gift card to make abstract forms with fabric paint on the white denim.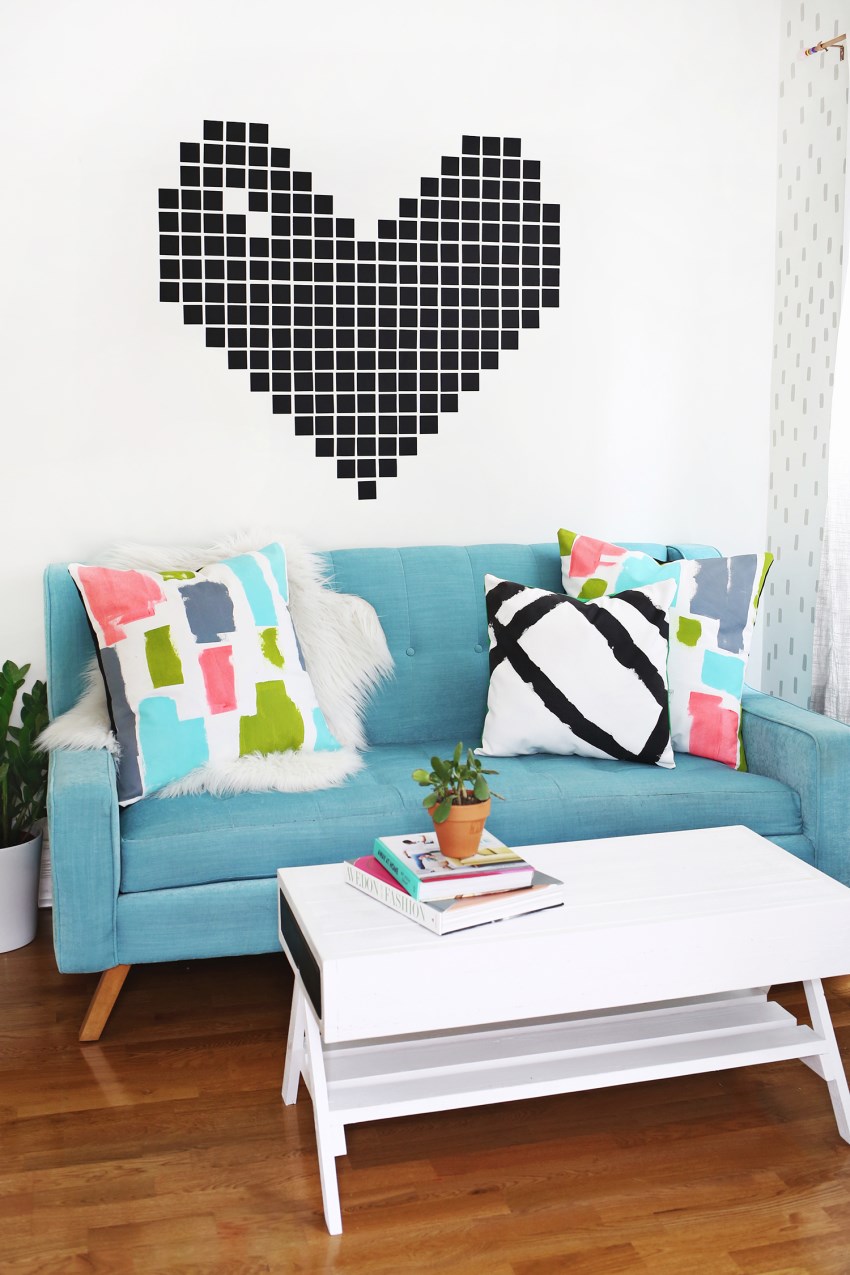 Arro Home offers a range of unique abstract patterns, as shown by the bedding and curtains below. Tropical motifs truly shine, along with dots, lines and curves. Visit Arro Home to view the collection.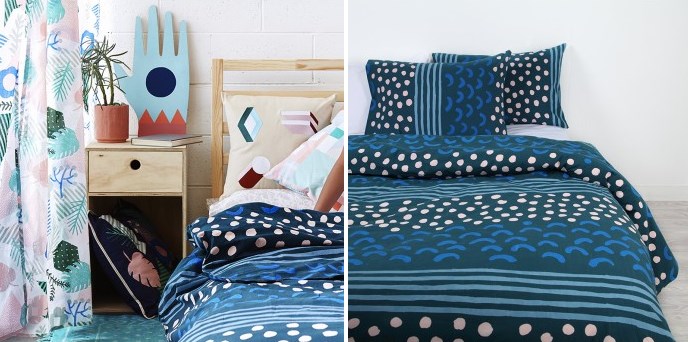 Desktop Wallpaper
We end today's post with a fun way to bring abstract style to the office. How about desktop wallpaper from Design Love Fest?!…

Through the Dress Your Tech series, the blog consistently offers free desktop wallpaper options that reflect top design trends. All four of today's featured wallpapers are by Jenny Prinn. Can you spot the watercolor motifs? The free-form dots? The brushstrokes? Which one would you choose for the computer in your home office?

The next time you're searching for a new piece of wall art or home decor, consider adding an abstract design to your interior. We hope you found some inspiration in today's post! Have a colorful, creative summer.