Have you noticed that pom poms and tassels are having a moment? A big moment! Growing in popularity over the past few years, these adornments are not only appearing more frequently on our favorite home decor items, they're being called by name. For example, a good percentage of decorative pillows have always had tassels. But now in the product descriptions, these items aren't just pillows–they're "tassel pillows"! People are on the hunt for tassel- and pom-pom lined products, from jewelry to clothing items such as shorts. Since we're a design blog, we'll stick to home decor for this post! Here are some of our current favorite finds…
Pillows
Pillows seem to be the most popular tassel- and pom pom-lined products when it comes to home decor. And there's no shortage of options! Many of these items take on a Boho chic look, as seen with Baba Souk's wide array of Moroccan pillows: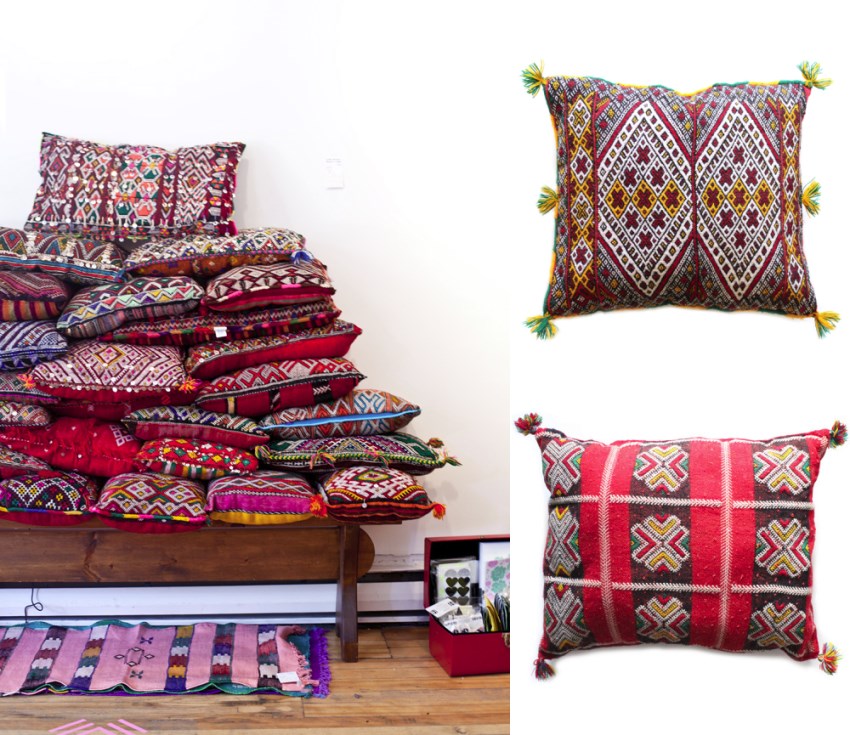 Whether the pillows are patterned or stylishly solid hued, the tassels add another dimension of style. This Magical Thinking Hudson Oversized Tassel Pillow from Urban Outfitters is refreshing and crisp in cotton: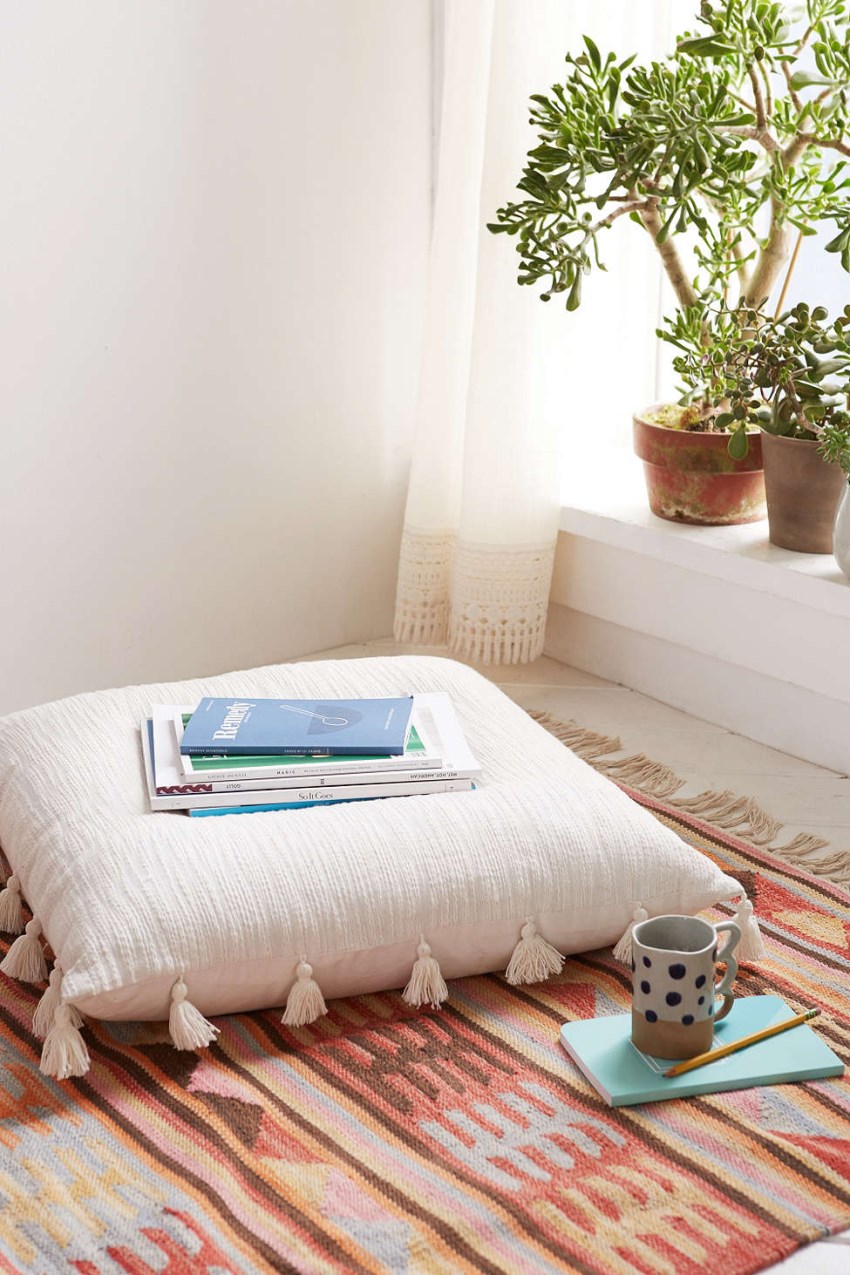 Also from Urban Outfitters is the Magical Thinking Palea Embroidered Pillow, which features eight tassels that enhance the kilim-inspired design: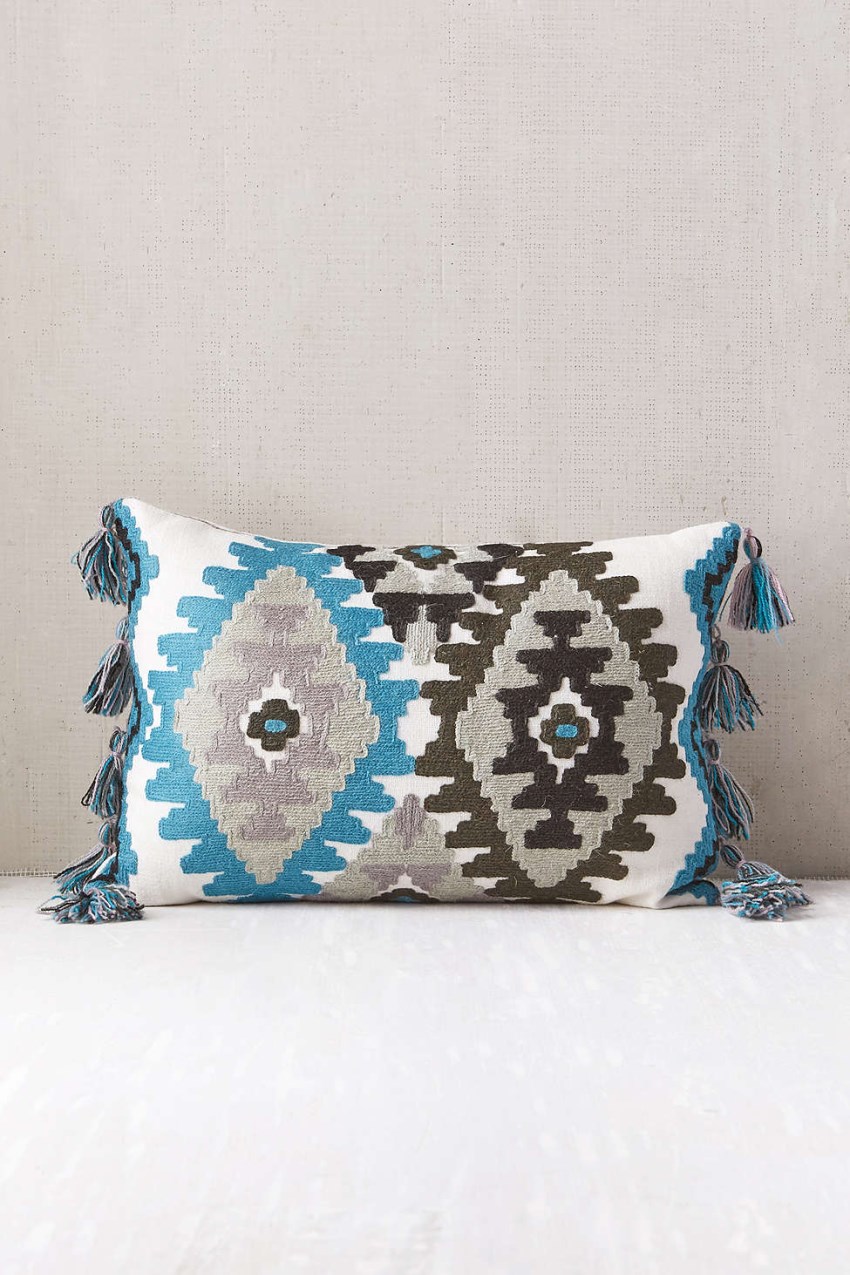 Why should tassels have all the fun? There's certainly room for pom poms in this embellishment fest! Urban Outfitters' Plum and Bow Long Velvet Pillow is available in both gold and dark grey. Pom pom fringe in a complementary hue brings each pillow to life with playful flair: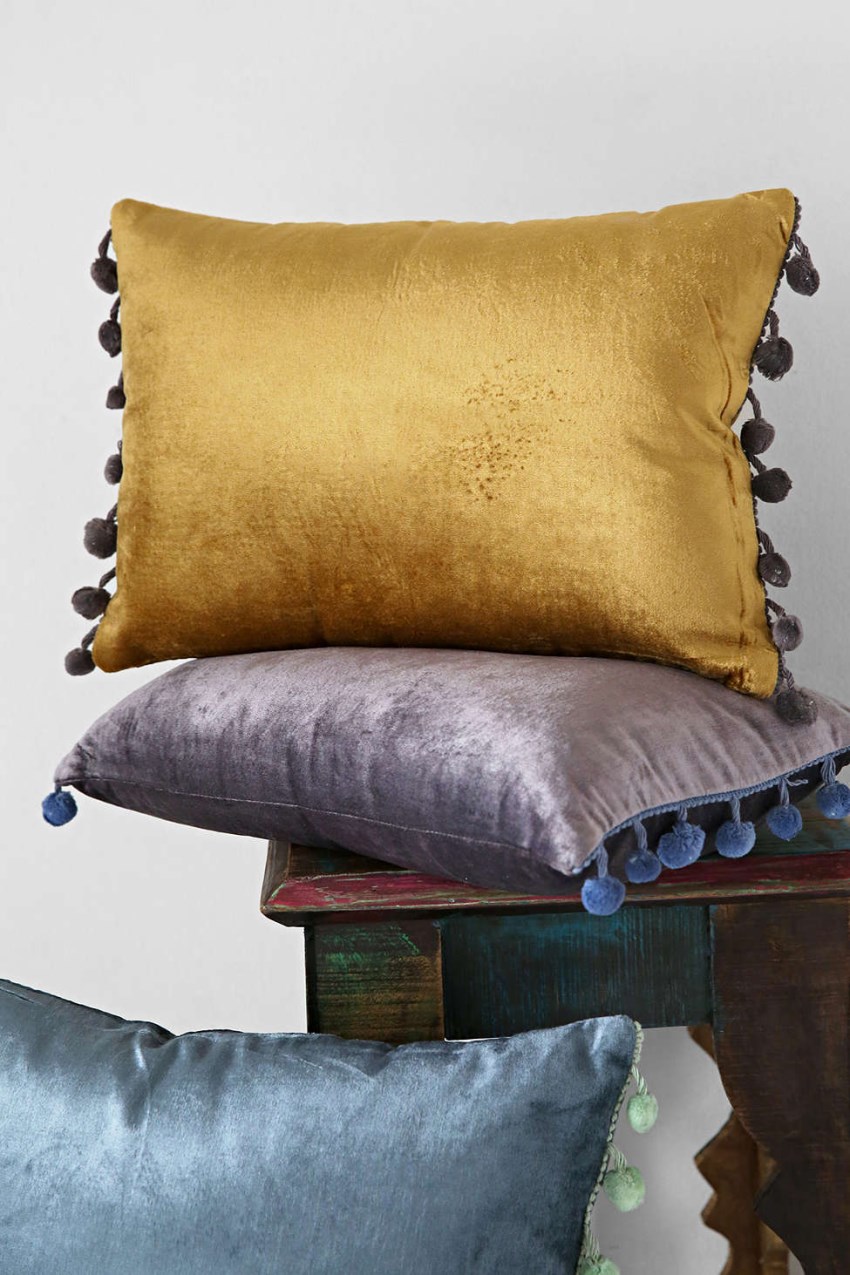 Monochromatic style is alive and well in these Jay Street Ashti Pom Pom Pillow Covers from West Elm, shown below. The result of a collaboration with Brooklyn's Jay Street Block Print Company, the pillow covers are handcrafted by Craftmark-certified artisans in India.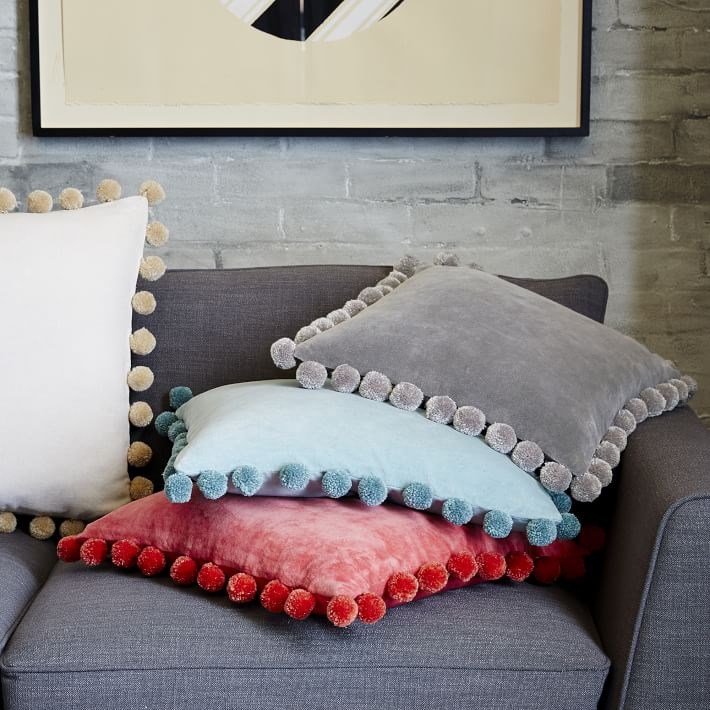 Wall Hangings and Baskets
We now move from pillows to wall hangings and baskets, starting with this wall hanging tutorial from A Beautiful Mess. Even if weaving isn't your cup of tea, the post features a tassel tutorial that you won't want to miss!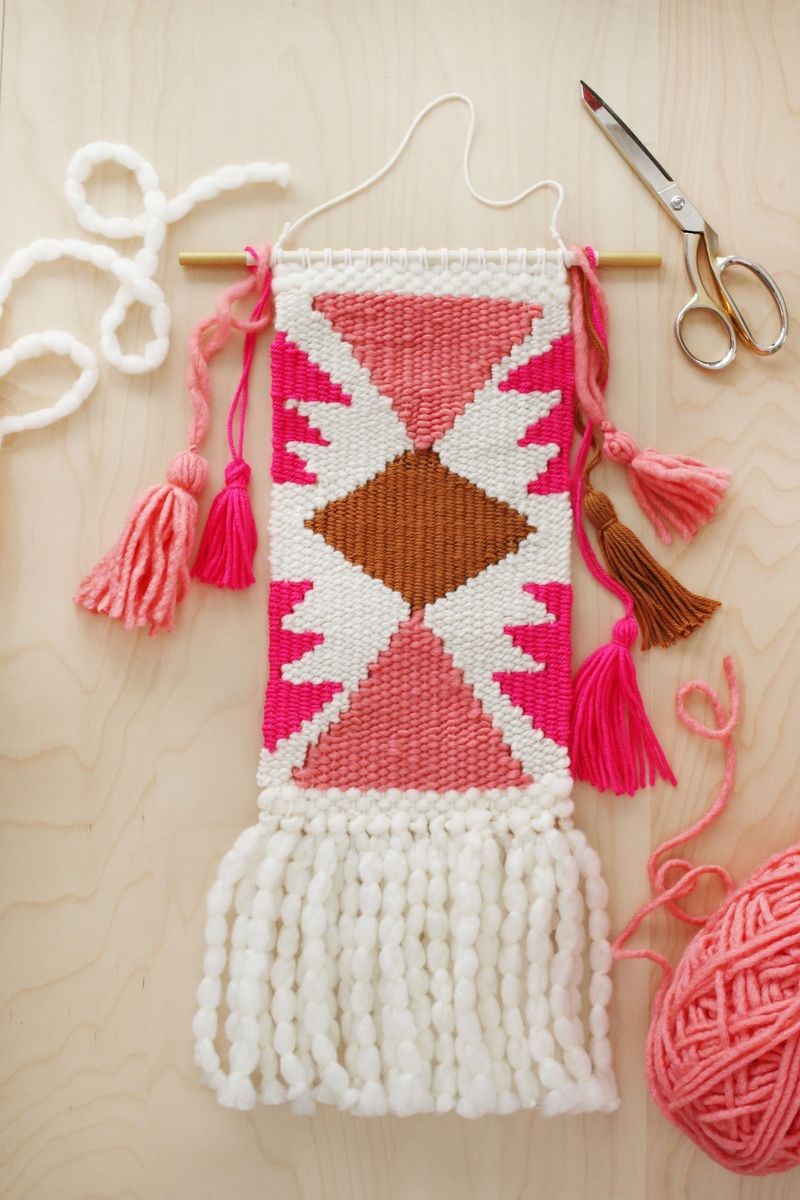 As with the pillows above, Urban Outfitters is helping to lead the pack when it comes to tassels and pom poms in the realm of wall hangings. Below we see the Cathy Callahan X Mt. Washington Pottery Clay Wall Hanging, shown with an array of other earthy selections in the image below. The tassels are made from linen, the perfect addition to the wall hangings' ceramic forms.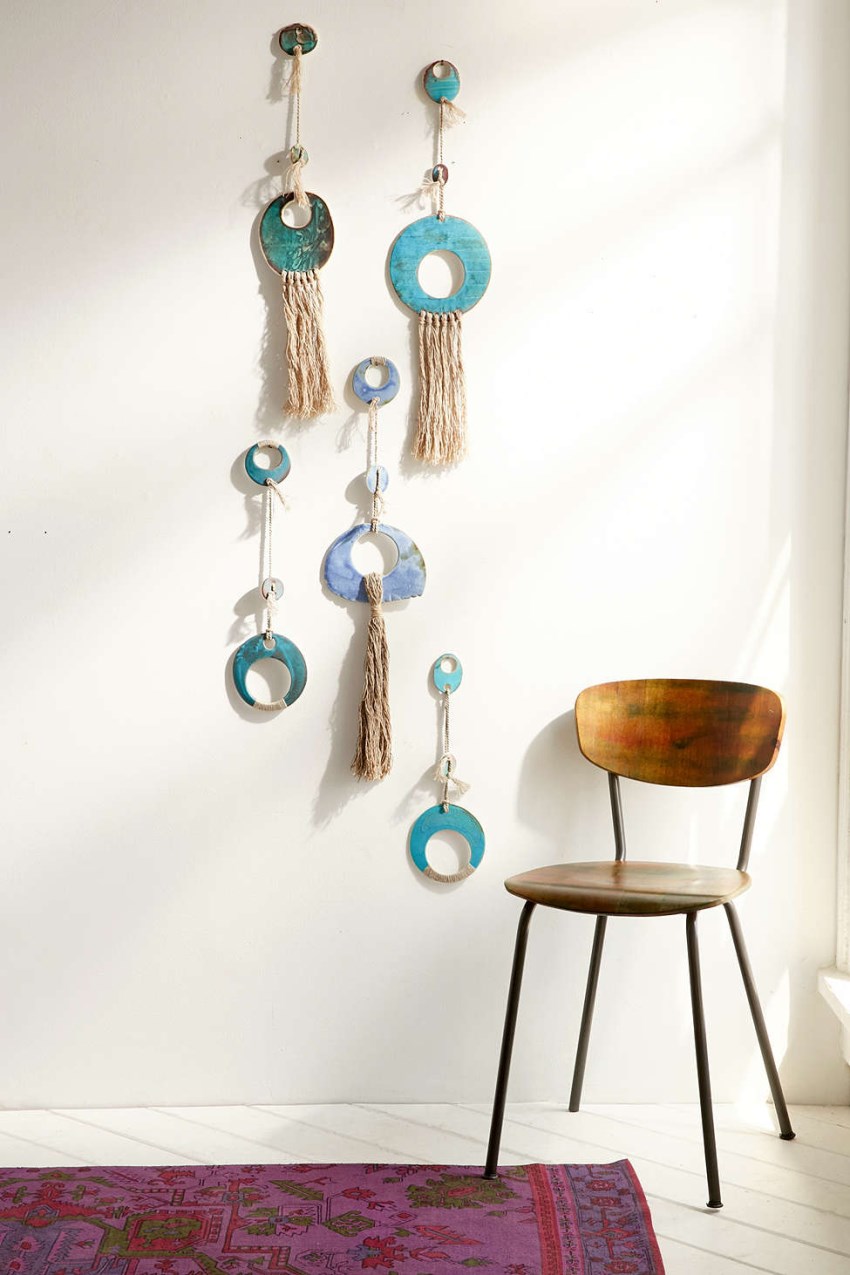 Urban Outfitters products certainly celebrate the different styles that tassels can evoke, from the natural and breezy to the colorful and Boho. This Magical Thinking Lana Pom Pom Dream Catcher features both tassels and pom poms in a range of vivid hues: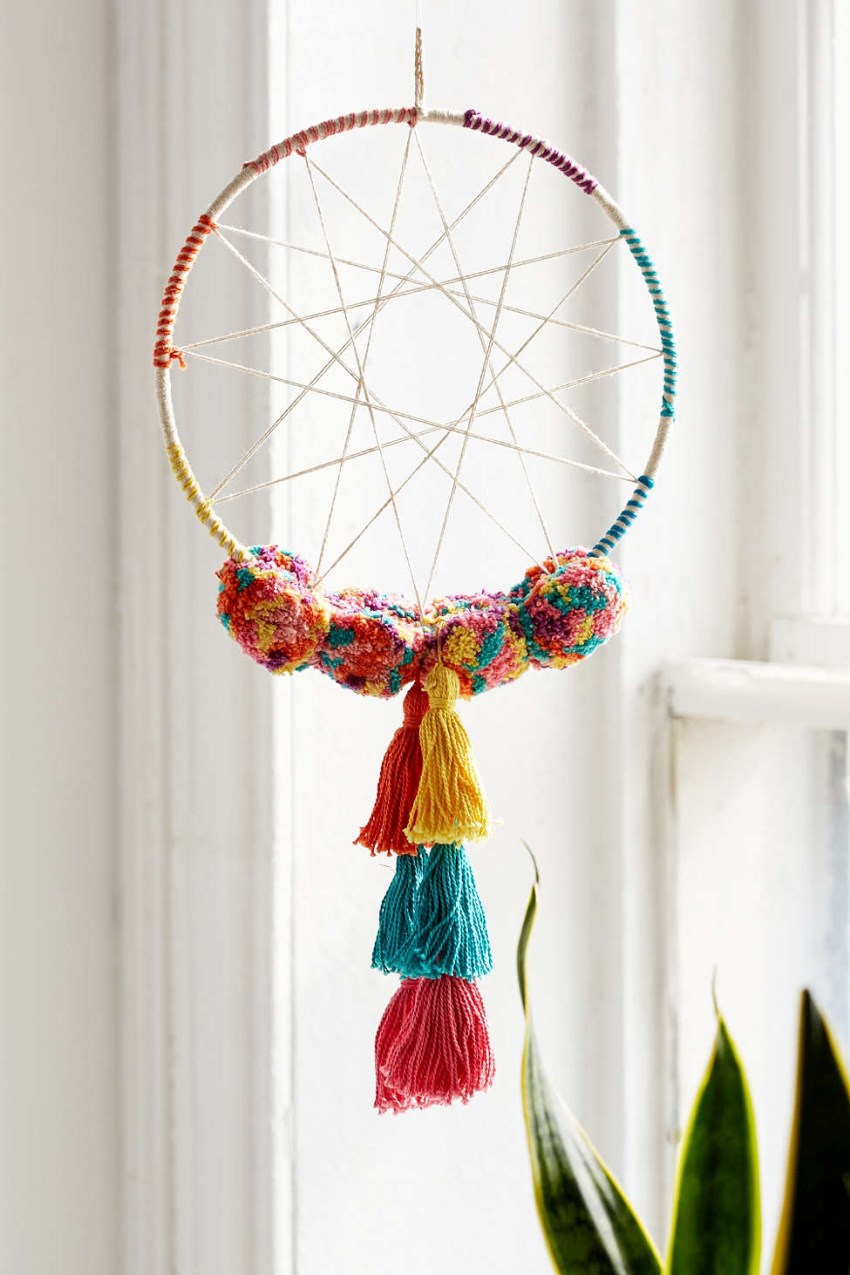 Tassels play a key role in accenting colorful baskets in the selections below from Baba Souk. The real challenge in filling these treasure boxes is finding treasures that are as alluring as the containers: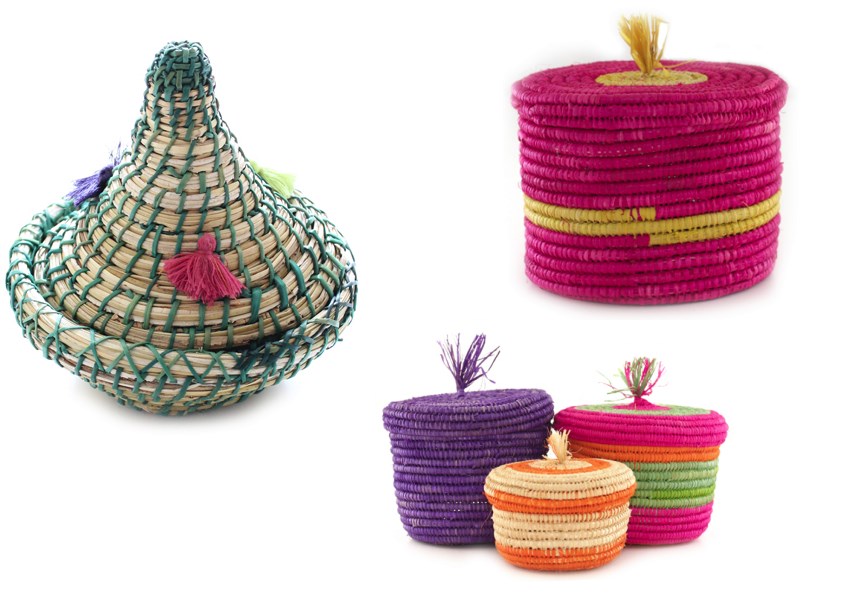 Towels
Tassels on towels are becoming a kitchen and bathroom staple. There's something natural and charming about a crisp towel with a hanging border. This Honeycomb Tassel Hammam Hand Towel from West Elm channels the style of a Turkish bath house: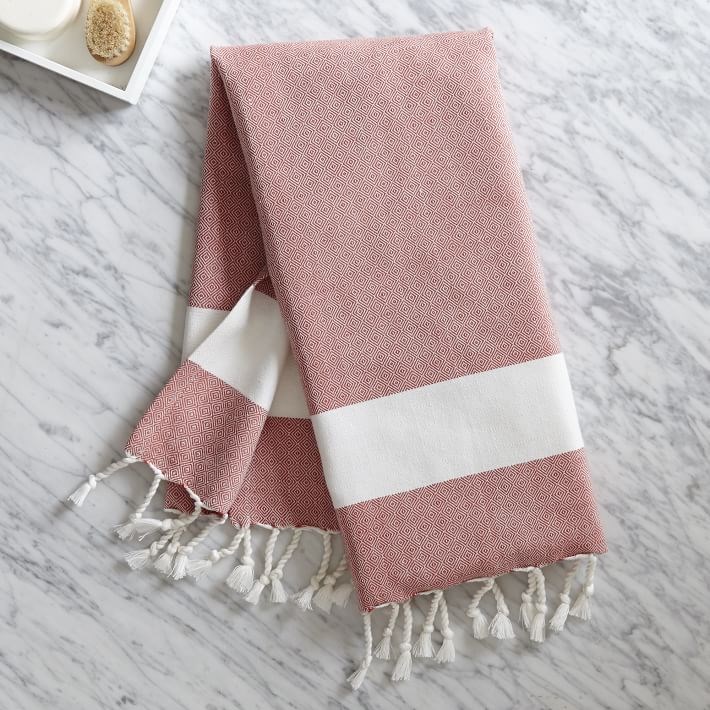 Similarly, West Elm's Turkish Tassel Towels combine worldly style with comfy luxury. Terry cloth is the material of choice here: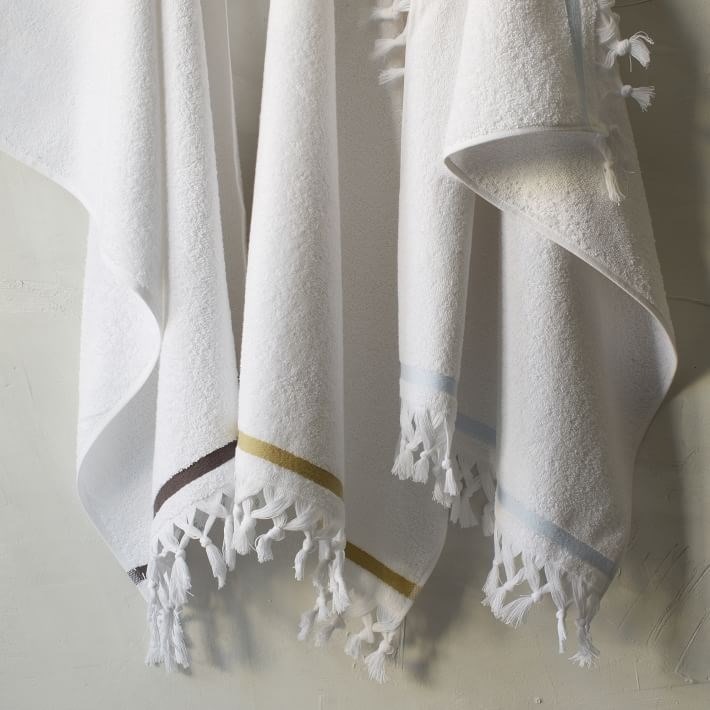 Party Decor
As showcased in our recent post on party supplies, Brit + Co offers a Neon and Pastel Confetti Tassel Garland (by Studio Mucci) in their B+C Shop. Tassels are a popular party favorite, and tassel garlands are a go-to supply that signal festivity and glitz.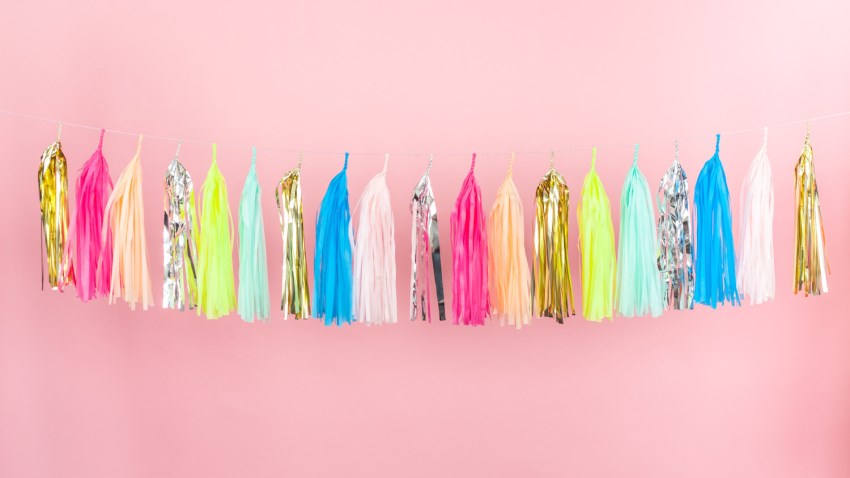 Decoist's own Thalita Murray is a tassel expert, and she shares a fun DIY for Metallic Tinsel Tassels that are perfect for holiday gifts, as well as chic embellishments at any time of the year!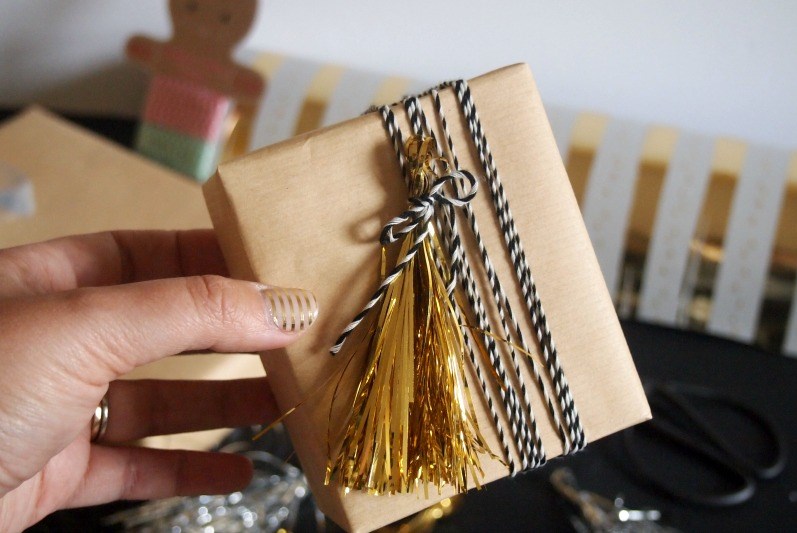 Have you embraced the tassel and pom pom trend? Can you think of other ways to use these adornments to your advantage? Share your thoughts by leaving a comment below…