We at Decoist enjoy featuring the work of talented artisans, innovative design studios and new labels that put a unique spin on modern style. Today's post features new offerings from five shops, including colorful textiles and one-of-a-kind furnishings. Clean-lined works and playful forms make a big impact below, so be prepared to fall in love. With modern decor, of course! One thing is for sure: all of today's featured finds are true conversation pieces. Enjoy!
Arro Home
We begin by shining the spotlight on new textiles from the always colorful Arro Home. Bold hues and eye-catching forms ranging from the organic to the geometric dot the new collection: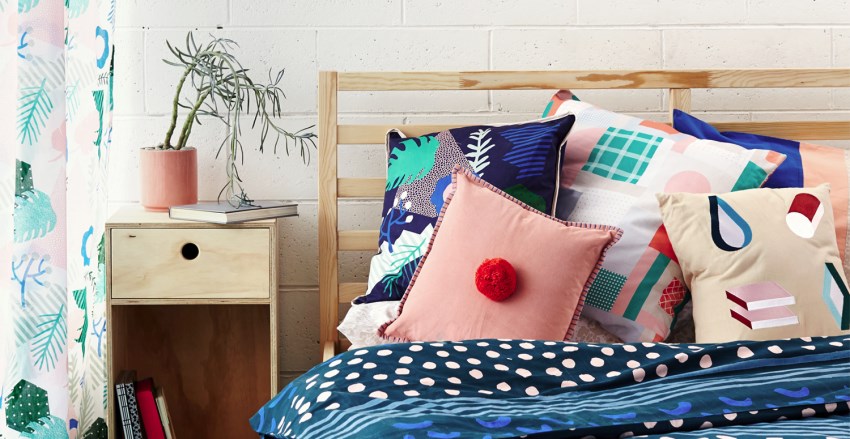 One of our favorites: the Patchwork Jungle Cushion, which features "a magnified sprawl of florals, leaves, and paper cut-out shapes…a meeting of chaos and order." We'll happily take the chaos, especially if it involves tropical motifs!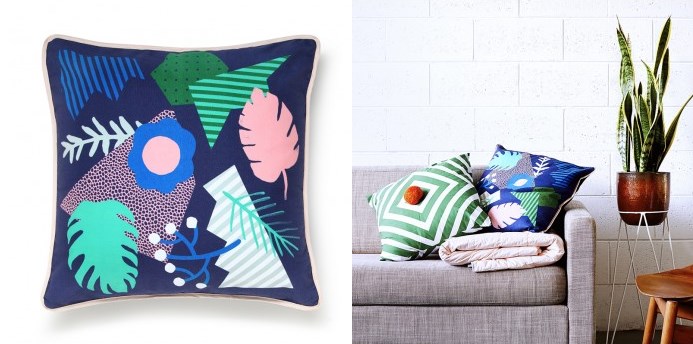 Ladies & Gentlemen Studio
Last month, Ladies and Gentlemen Studio announced an upcoming launch of new works and collaborations. Here's a sneak peek at a few of the designs…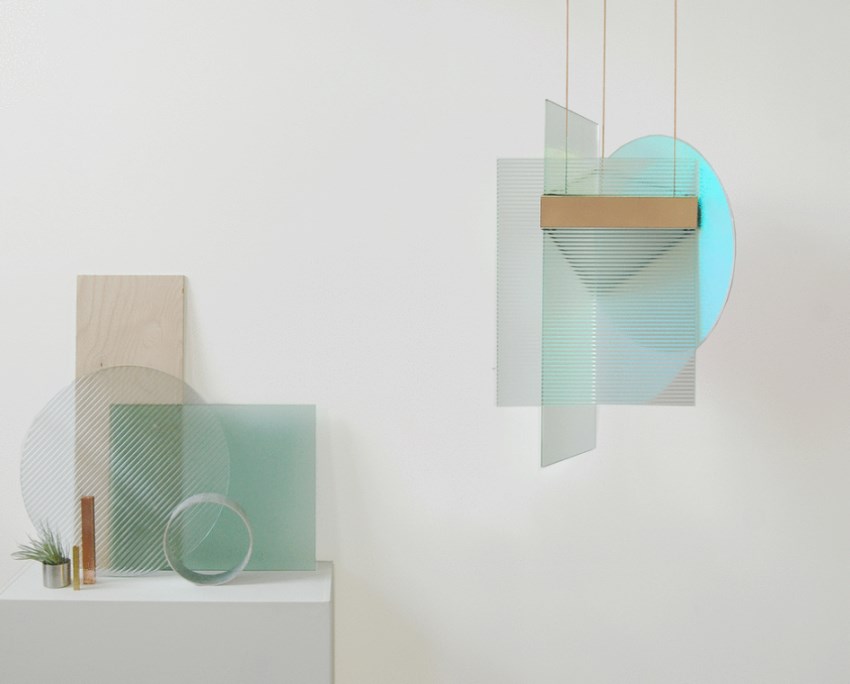 As you can see, clean lines, geometric forms and mixed materials are key features of L&G Studio's innovative pieces. There's also a functionality that combines solid design with interesting details, as shown in the striped update of the Ovis Hanging Chair below. Can't wait to see what's in store this season for Ladies & Gentlemen Studio!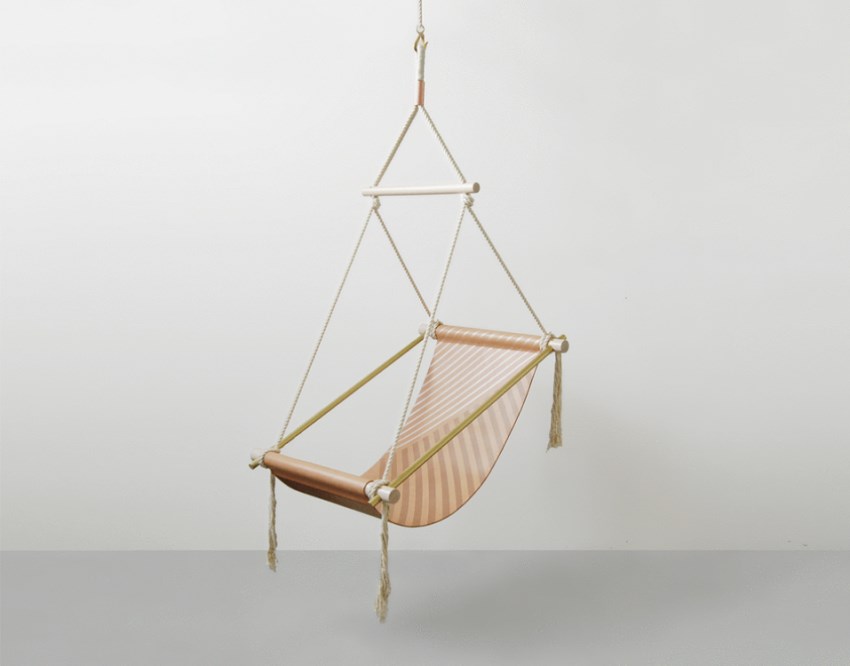 Darkroom
Darkroom, oh how we love thee! Featuring the work of talented designers, this shop is always colorful, geometric and cutting edge. We're smitten with these zigzag throws, which are crafted by a family-run mill in the Welsh countryside. Wool is the material of choice, and the blanket is available in radiant yellow, red, blue and green.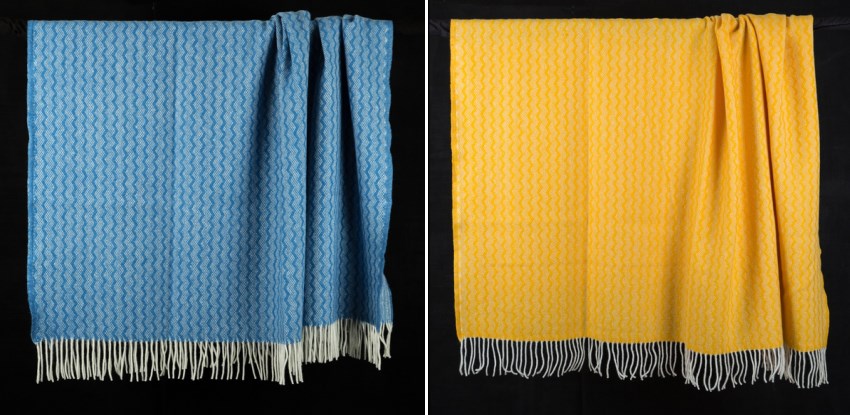 Also from Darkroom are these Adé cushions, which feature vibrant African prints. Standout designs such as Red Tubes and Orange & Blue Waves make a unique impression: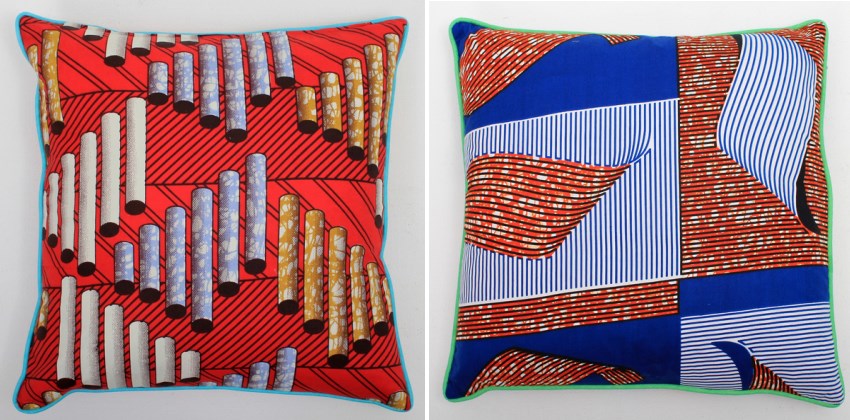 Finell
Finell never ceases to amaze us. Functional pieces double as works of art, especially since bold simplicity is favored over frills. In the next featured image we see Angle, a folded metal decorative dish that celebrates angular motifs in stainless steel: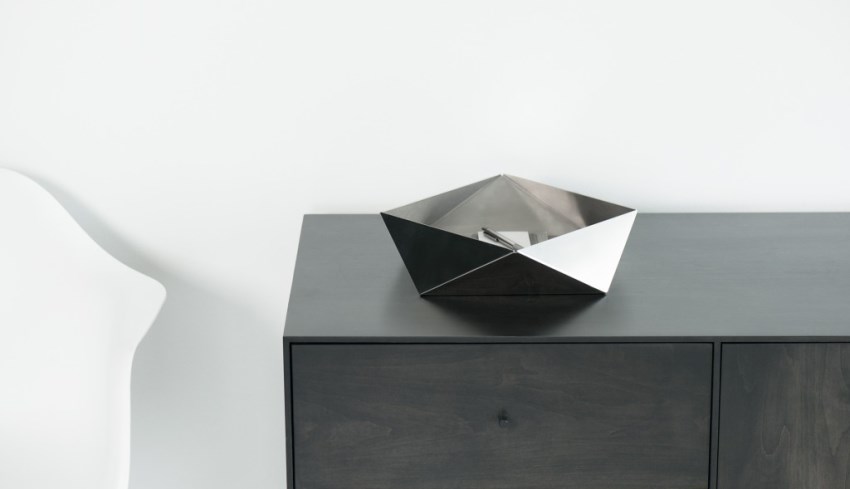 If you're a fan of origami, check out Misfold, a creative collaboration with Matt Shlian. Display it for a party, or make it a permanent installation in your space. Durable synthetic paper gets the job done in modern style: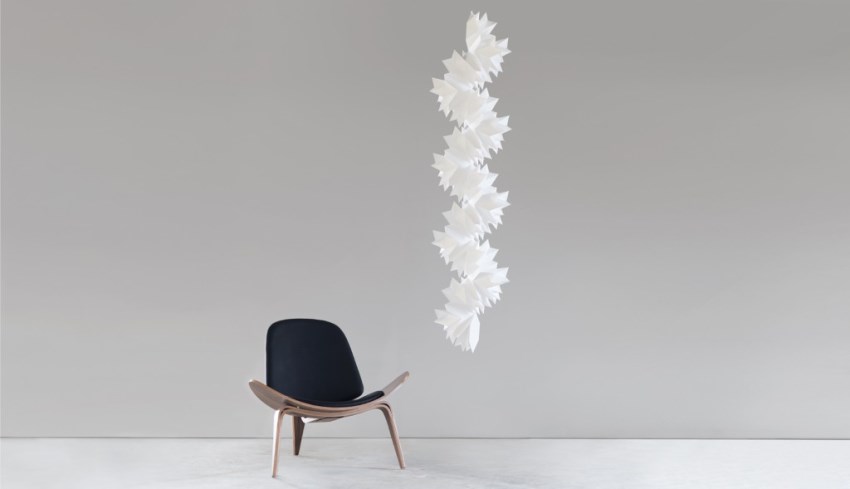 Alyson Fox
Artist, illustrator and designer Alyson Fox creates original works of art ranging from clothing and accessories to furniture and wall art. Below we see the striking Shape Stools in black and white marble. The interplay of hand-stained ash and found marble is quite powerful, and these pieces are built by Michael Yates Studio. Note that they can be used as stools or side tables: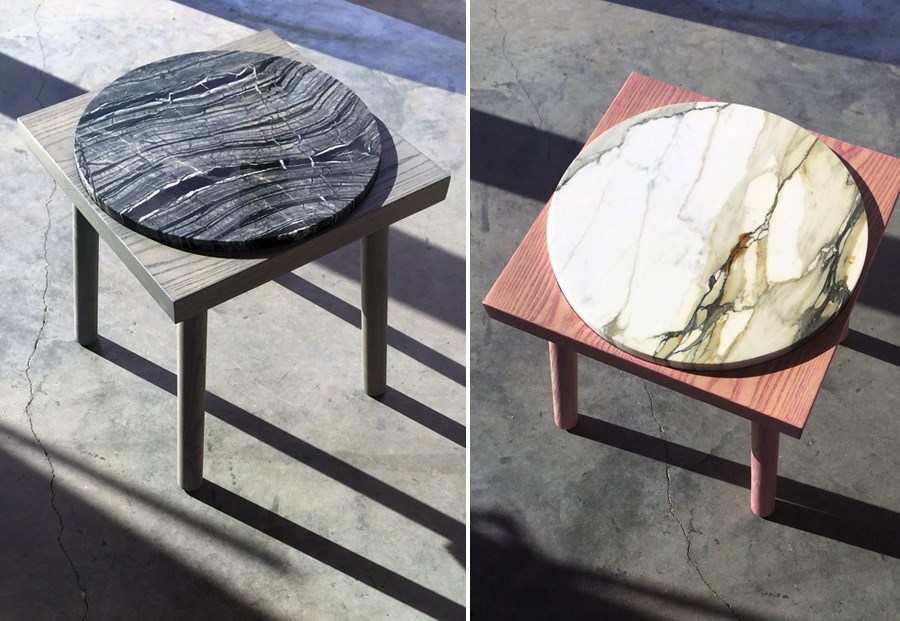 We end today's post with two collages by Alyson Fox, which are digital prints from original artwork. Color, pattern and form merge in playful designs that are perfect for kids' rooms and grown-up spaces alike: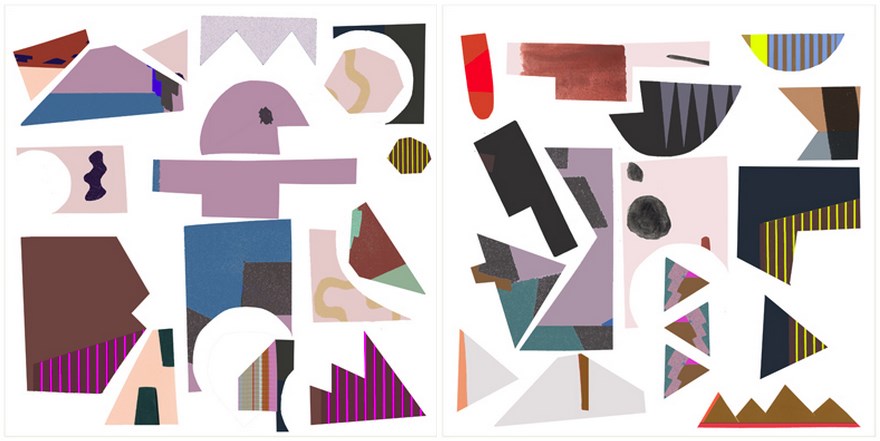 Did anything above catch your eye? Tell us about your favorite pieces by leaving a comment below…
Liked the story? Share it with friends.