Are you having a colorful day? Well it's about to get more vibrant! Today we shine the spotlight on the modern design of Arro Home, an online shop offering a range of unique home decor items, from bedding and rugs to ceramics and kitchen textiles. The radiant, whimsical designs feature geometric patterns, interesting color combinations, playful prints and a heavy dose of creativity. Plus, the product photos are works of art in themselves! Are you ready for a closer look?…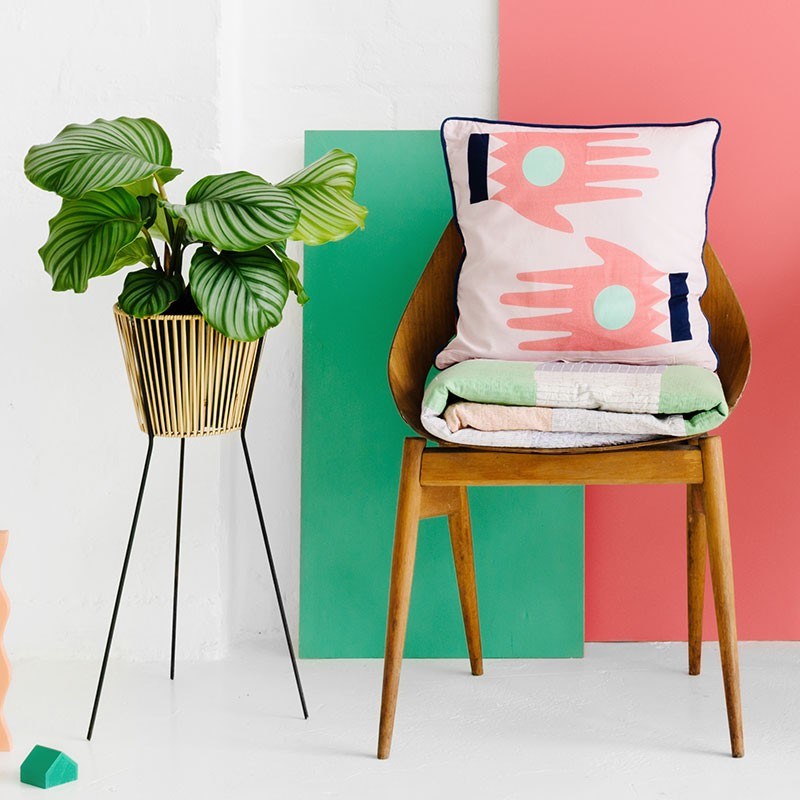 Cushions, Throws and Bedding
Let's start with some unforgettable textiles! There's something retro about many of Arro Home's featured patterns, yet they're undeniably of this era. Pastels and jewel tones happily coexist in the image below: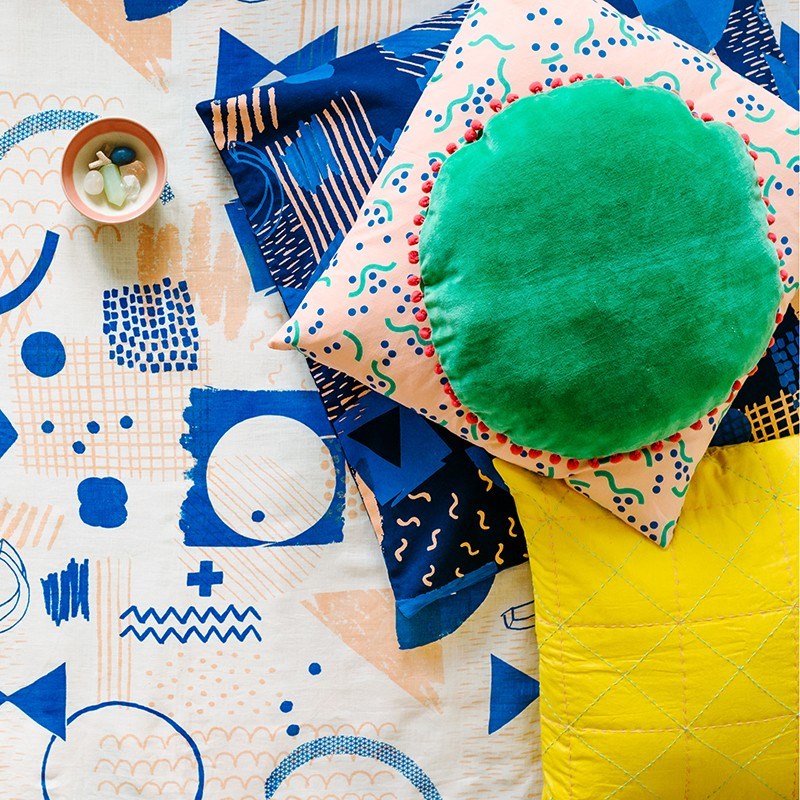 This Sketchbook Throw is covered in zigzags, geometric shapes and other doodles. A perfect blend of color and form that can happily live on your bed or sofa!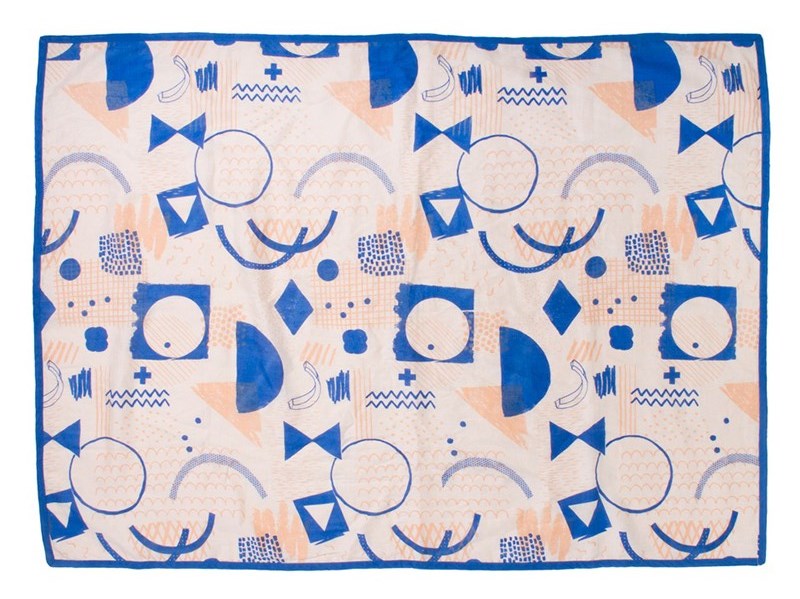 If you're a fan of the Sketchbook pattern, take a look at the Sketchbook doona cover. A little story about the design, as stated on the website: "We loved a page of experimental patterns and textures in our sketchbook so much, we turned it into one of out first Arro Home signature prints." If only our sketches were that artistic!
Since we're obviously smitten with the Sketchbook pattern, here's one more item to consider–the Sketchbook Ottoman. This time the background is a fetching shade of dark indigo!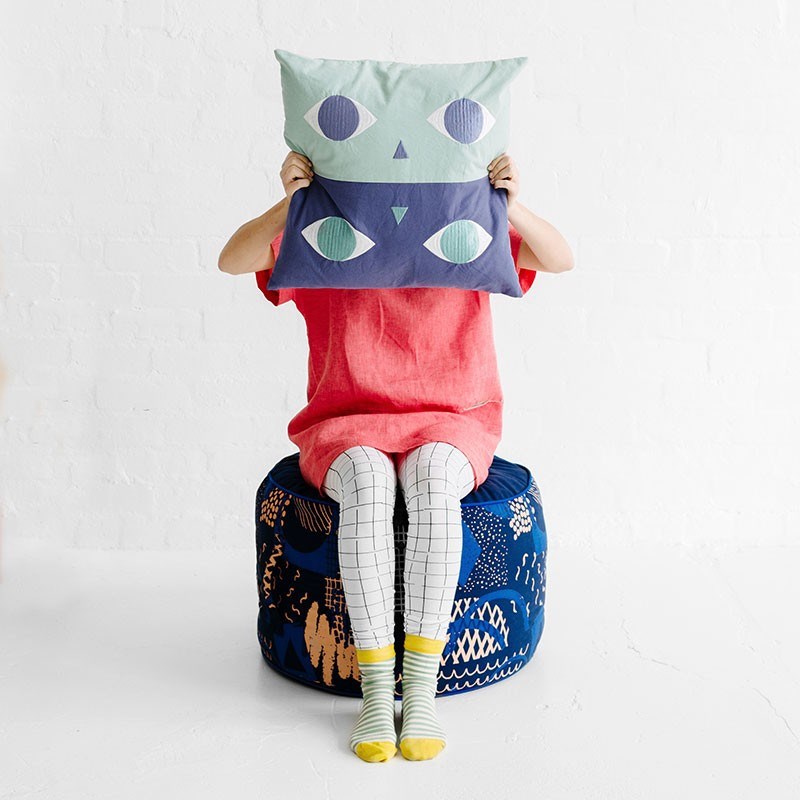 Arro Home designs are very compatible! Mix them. Match them. Layer them. For example, the Bowties Doona Cover turns your bed into a subtle yet stylish canvas. Now pile on the pillows!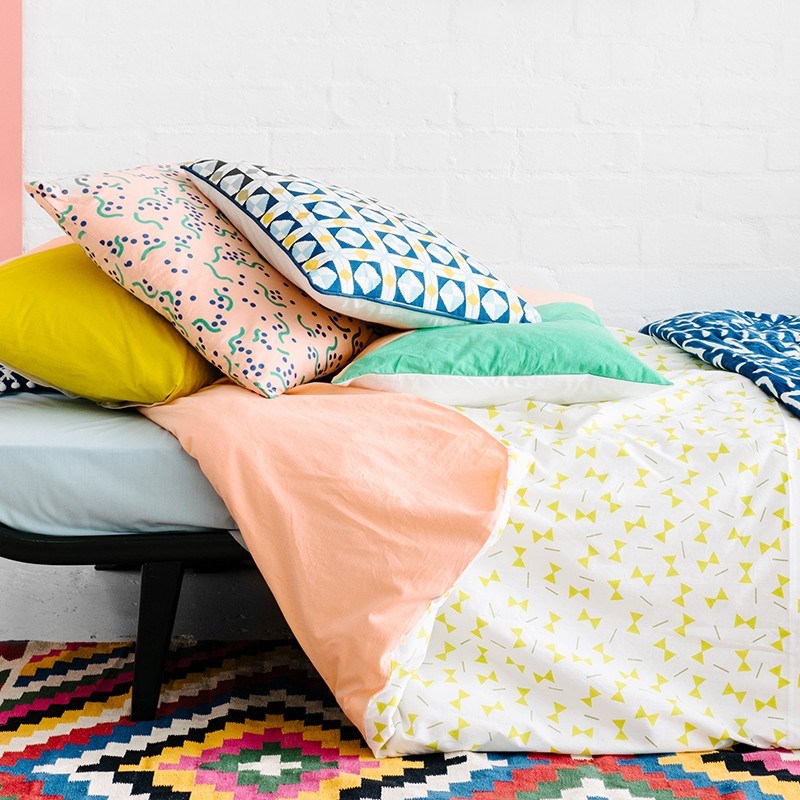 And if you want to see more bowtie fabulousness, this Apple Cushion is the perfect topper to an Arro Home textile layer cake: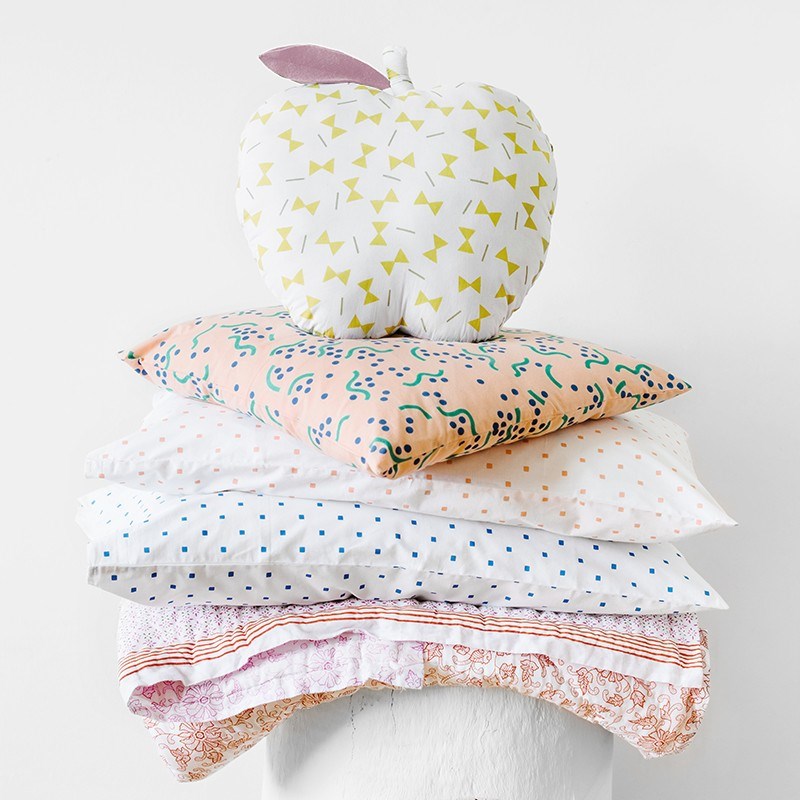 Here's one more geo pattern featuring refreshing tones and eye-catching forms. See it come to life on the Geometric Quilt, complete with a three-color screen-print on the front and a two-color block print on the back: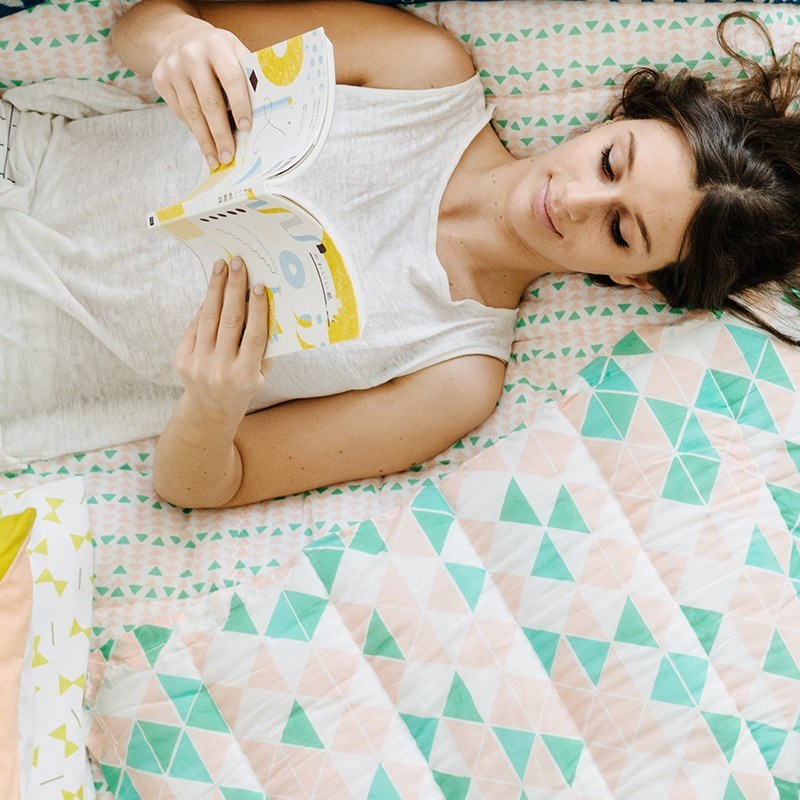 For the Kitchen
Let's move from the bedroom to the kitchen, shall we?! After all, Arro Home also offers a slew of kitchen and dining items, like the pink Microscope Tea Towel, shown below. You may recognize the pattern from a few of the pillows in the previous section.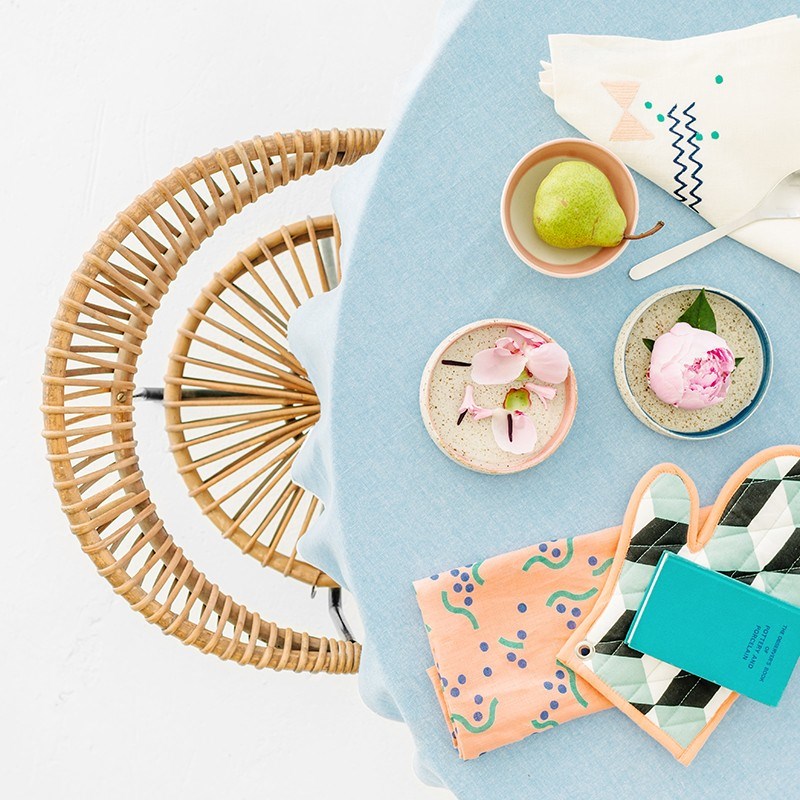 Did you know that Arro Home even makes ceramics? Many of them have a speckled finish. When earthenware meets stripes, as in the Pink Stripe Beaker, the result is tabletop magic!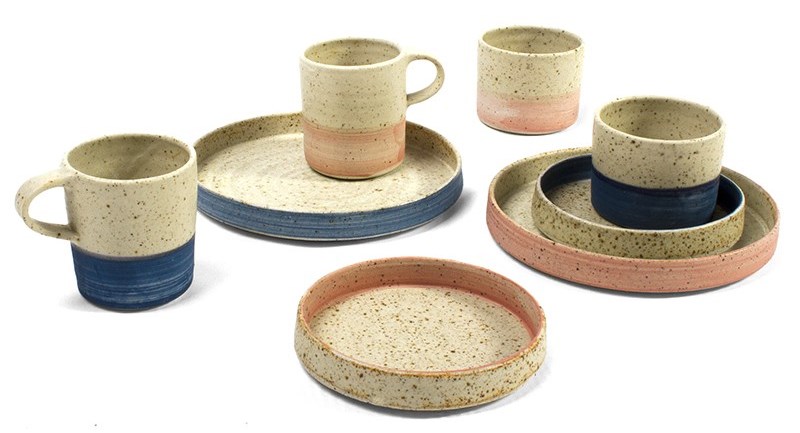 Here's another look at some eye-catching kitchen textiles. Squiggles and bowties and cubes, oh my!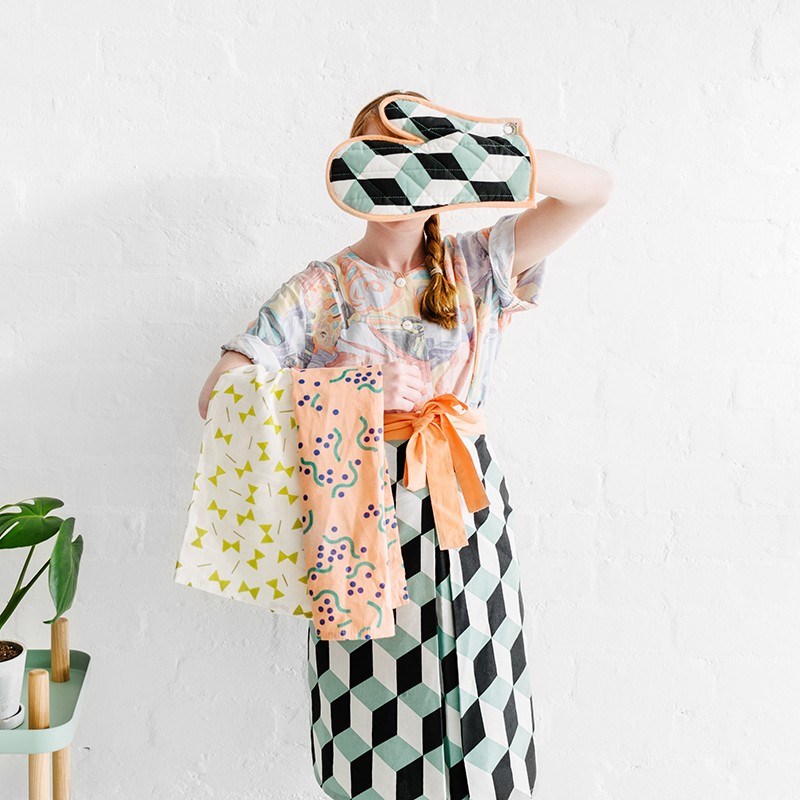 Let's zoom in on that Geometric Apron! What we find is a striking mix of black, white, blue and peach in a pattern that is geometric and timeless: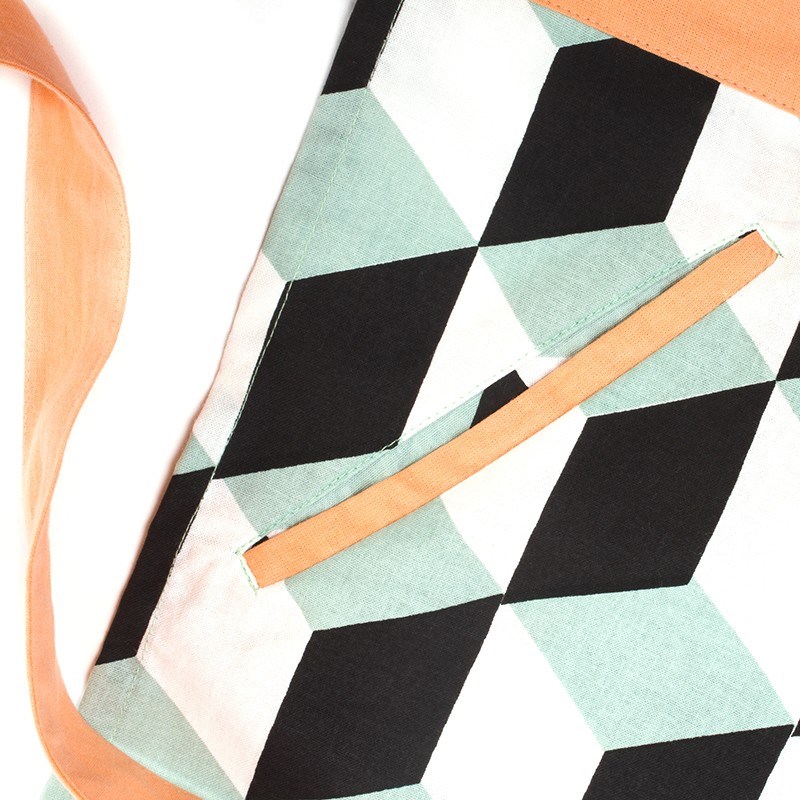 Ready to add some intricate detail? This Embroidered Napkin Set has an '80s look, thanks to playful collages in pop-pastel combinations. Teal, hot pink, soft peach, yellow, blue and black are the colors of choice: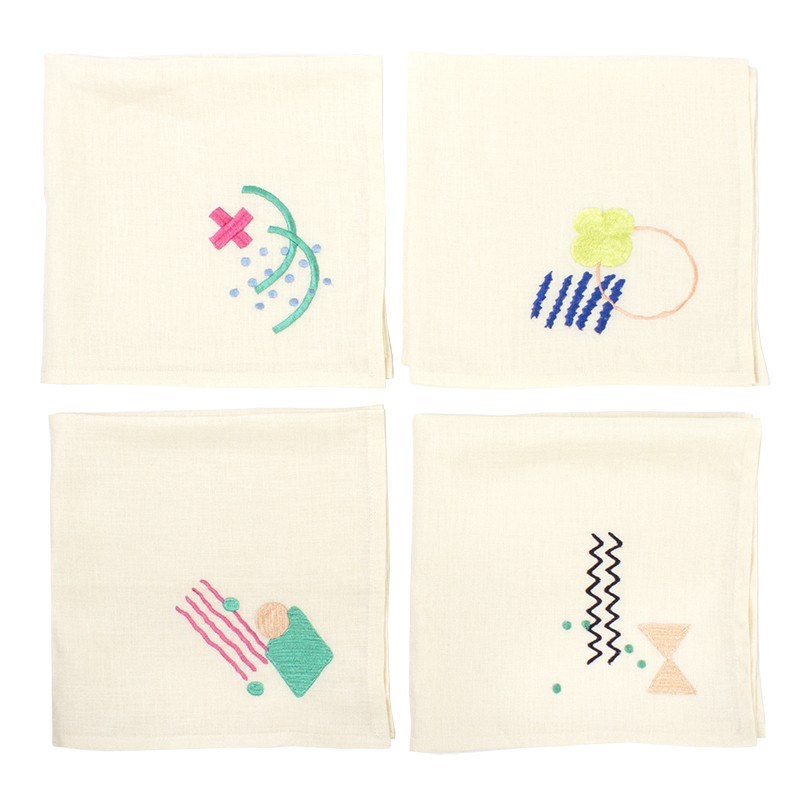 Here's another amazing overhead shot that perfectly captures today's still life photography style. The Block Print Placemat is the perfect canvas for a ceramic plate of watermelon. Gorgeous!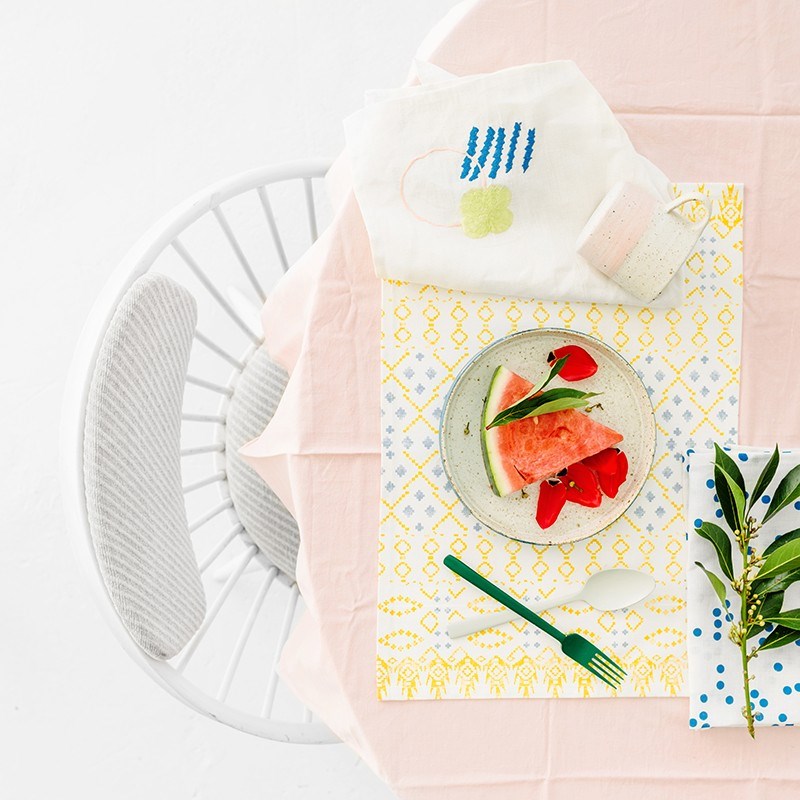 Don't say goodbye to the Sketchbook pattern just yet. This Sketchbook Placemat proves that free-form designs in powerful color combinations are extremely versatile. Love the touches of green, orange and fuchsia in this photo: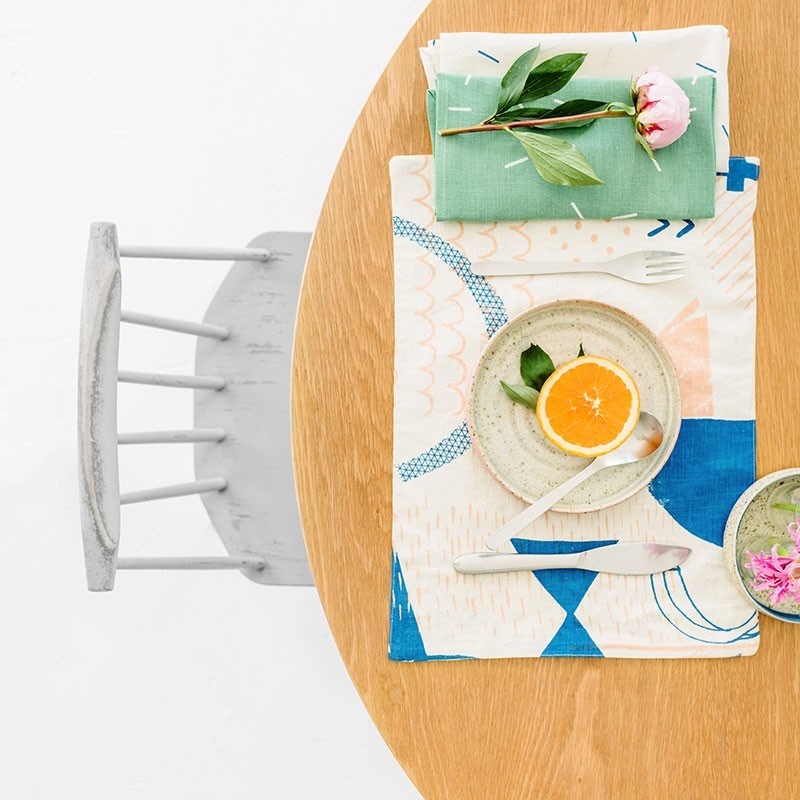 Rugs, Rugs, Rugs
We end with a collection of rugs that prove you can carry the colorful patterning all the way to the floor! This Ojo de Dios Rug is a design-savvy way to anchor a vibrant room: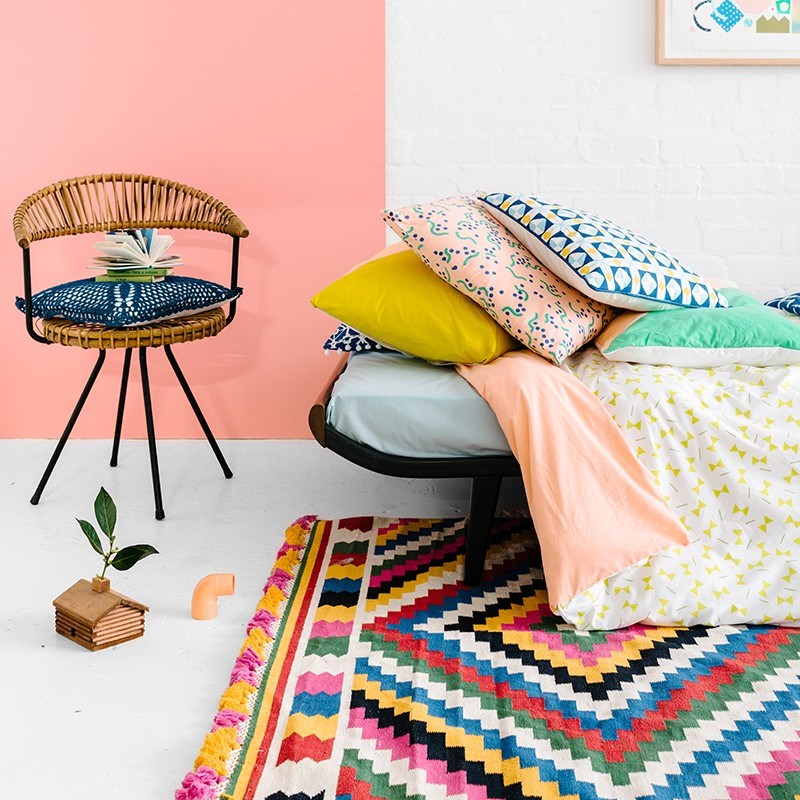 Another option: the Harlequin Rug, covered in triangles and crafted of woven cotton: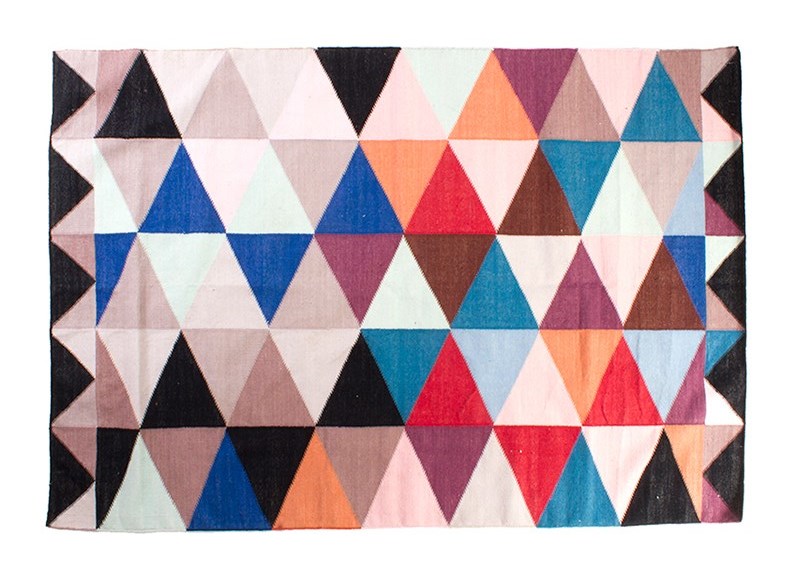 There's something so grounding about blue and white. It's crisp, it's classic, and it goes with everything. This Blue Patch Rug features whimsical geometric motifs: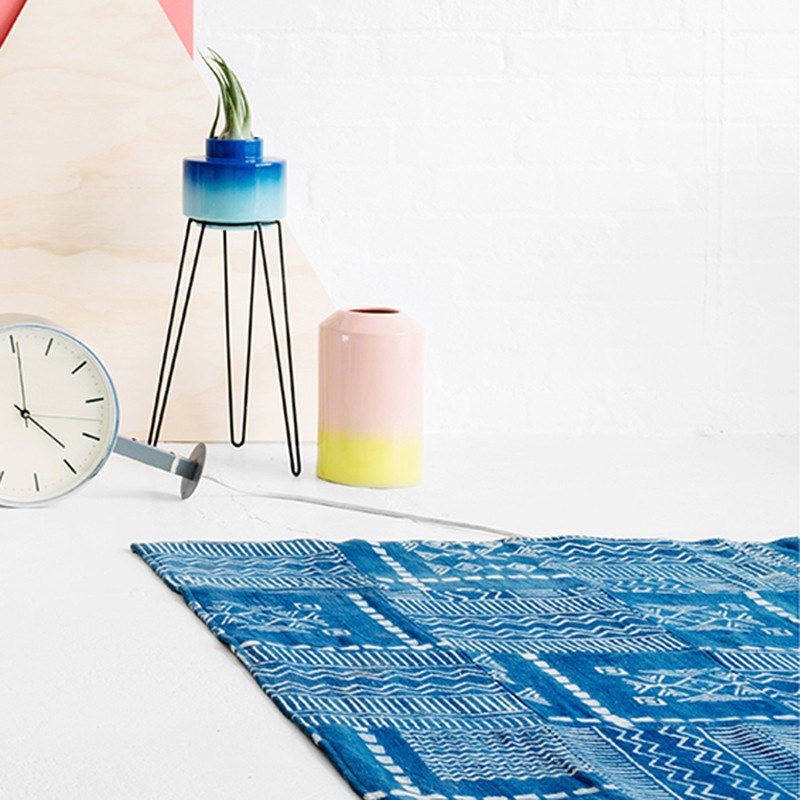 Black and white is one of today's most popular color combinations for rugs, and this one has loads of personality. Say hello to the Mono Triangle Rug, with a diamond pattern and a piano key-style border: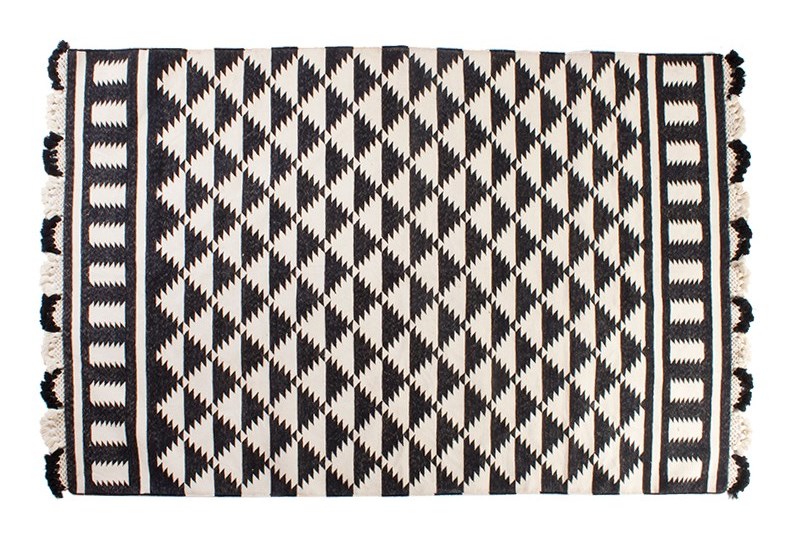 Did any of today's featured items catch your eye? With this many unforgettable patterns to choose from, the question isn't "Should I?" It's "How many?"!!!