Some say Memorial Day is the unofficial start of summer. If that's the case, the warmest season of the year is here! Does summer make you want to embark on new DIY endeavors? There's nothing like a new season to spark your creativity. Kate here, and today I've rounded up a collection of fun summer DIY projects to try out on those lazy, hazy long weekends that are in store over the next few months. From fabulous plant projects to summer party decorations, these tutorials will make life colorful and fun.
Plants, Plants, Plants
If the blooming plants of spring inspired you to bring some of the greenery indoors, summer is all about finding a way to display nature's bounty! This DIY Wire Plant Stand from The Merrythought is so very clever…the stand is actually a lamp shade with the cover removed. LOVE!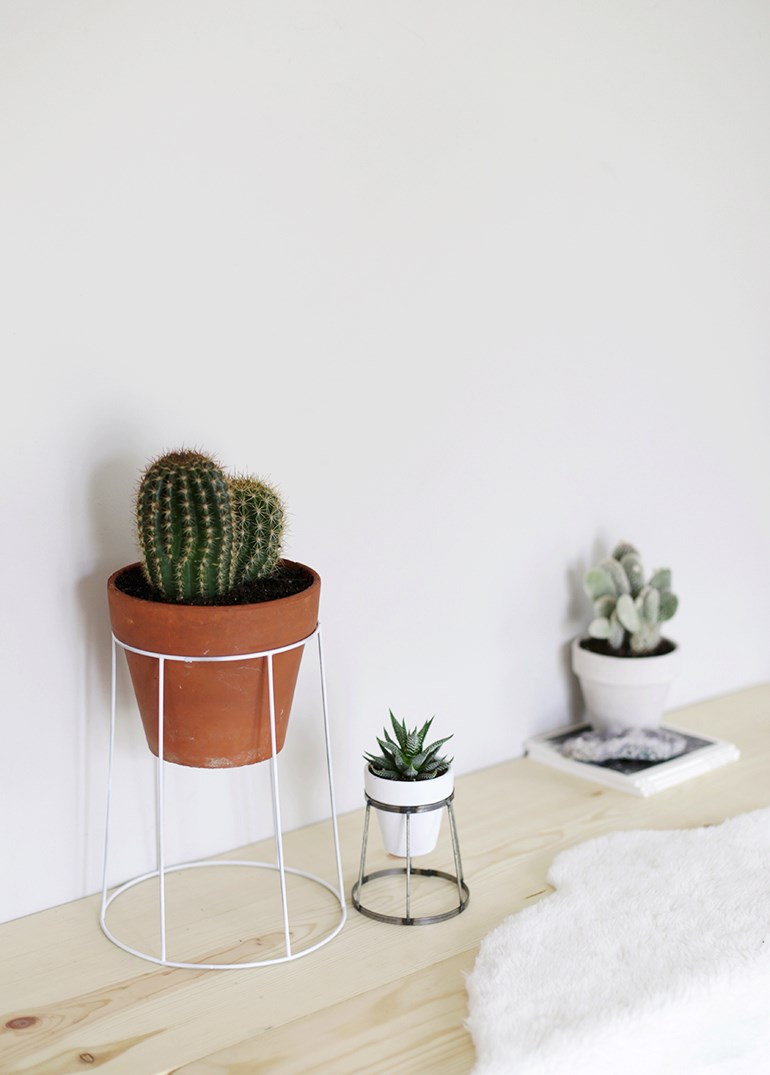 These Colorful Copper Pipe Hanging Planters from A Beautiful Mess put a special twist on the hanging planter DIY craze by adding painted wooden beads and copper pipes to the mix. I think you'll agree that the finished product is both unique and perfectly on trend: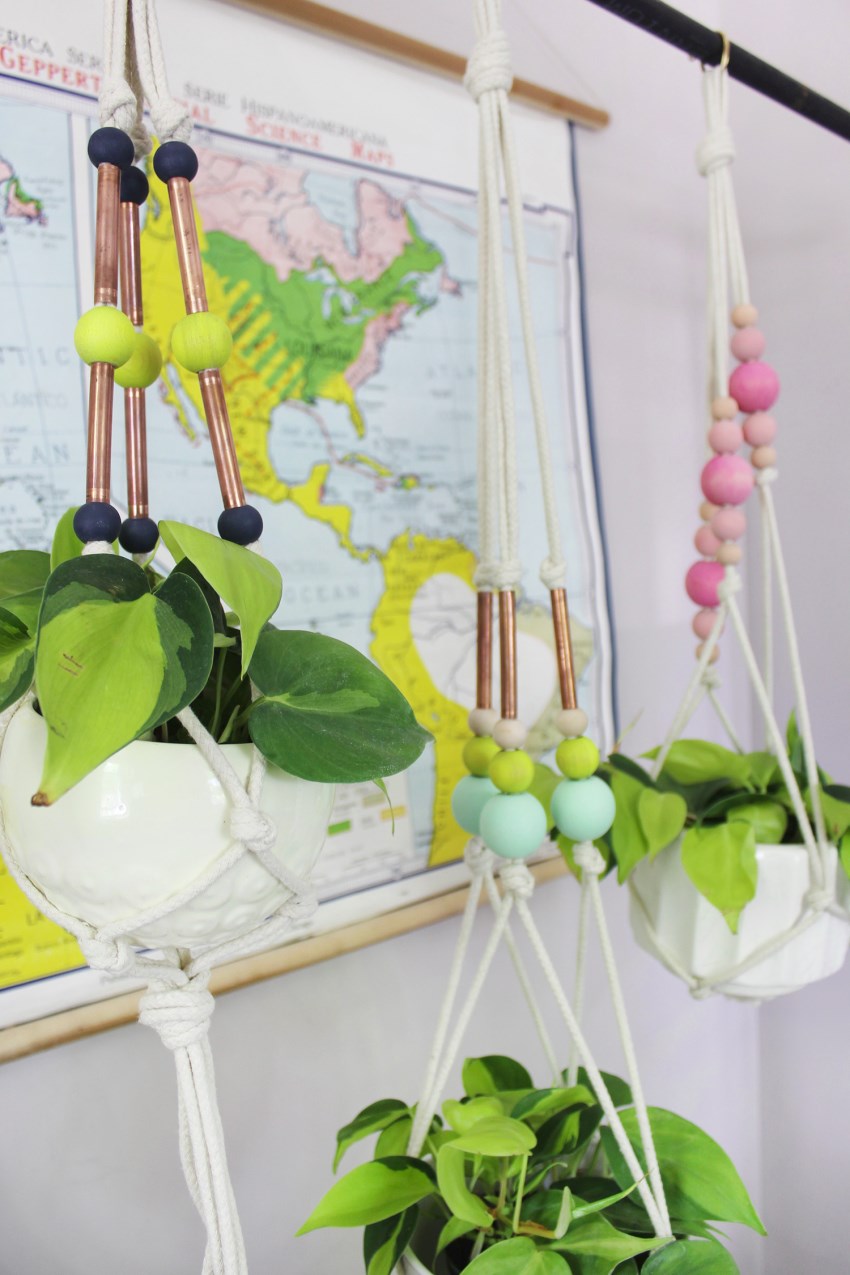 This DIY Memphis-Style Vase from my retro blog Mirror80 couldn't be easier to complete! All you need is contact paper (I found the paper below at the dollar store), a vase, and a few other basic supplies. Simply cut the paper to fit the vase, remove the adhesive backing and stick! I love how speckled contact paper has a truly '80s look, channeling the textured feel of Memphis-Milano patterns: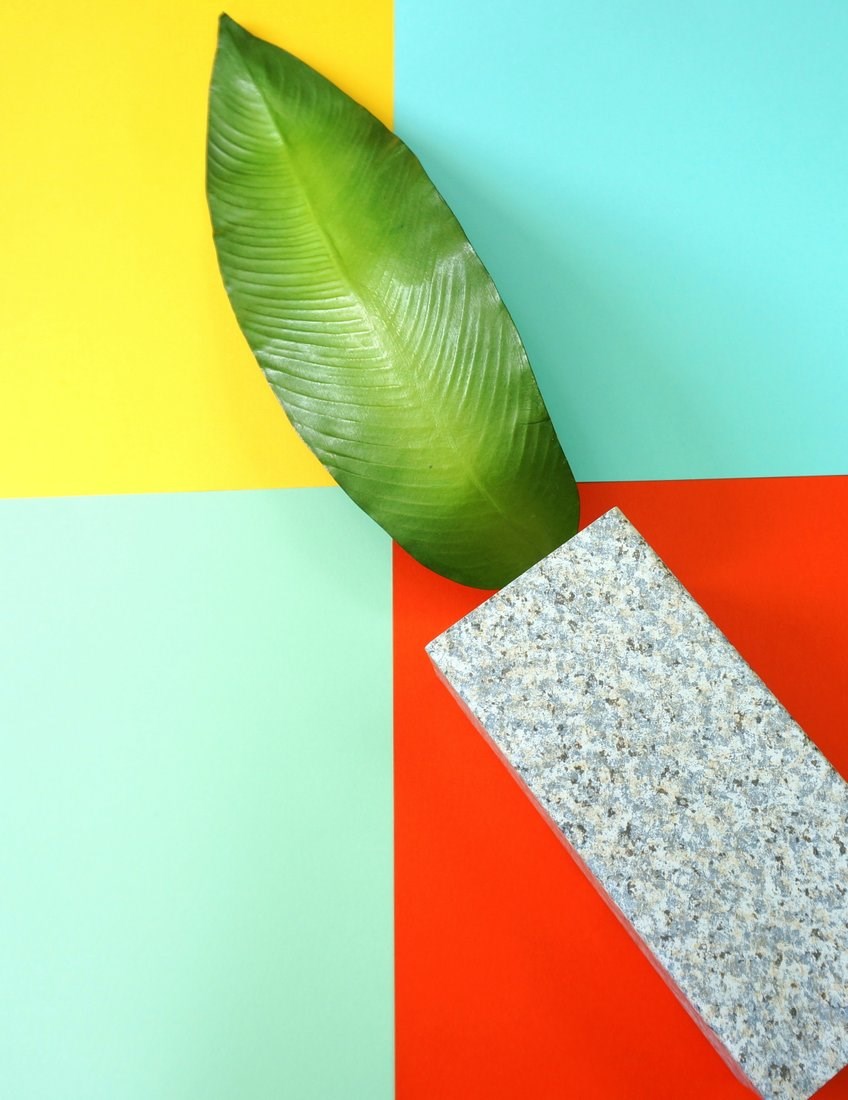 Air dry clay and paint are the ingredients of choice for these DIY Wall Planters from Design Love Fest. The combination of pastel paint hues and interesting succulents is truly irresistible, don't you think?!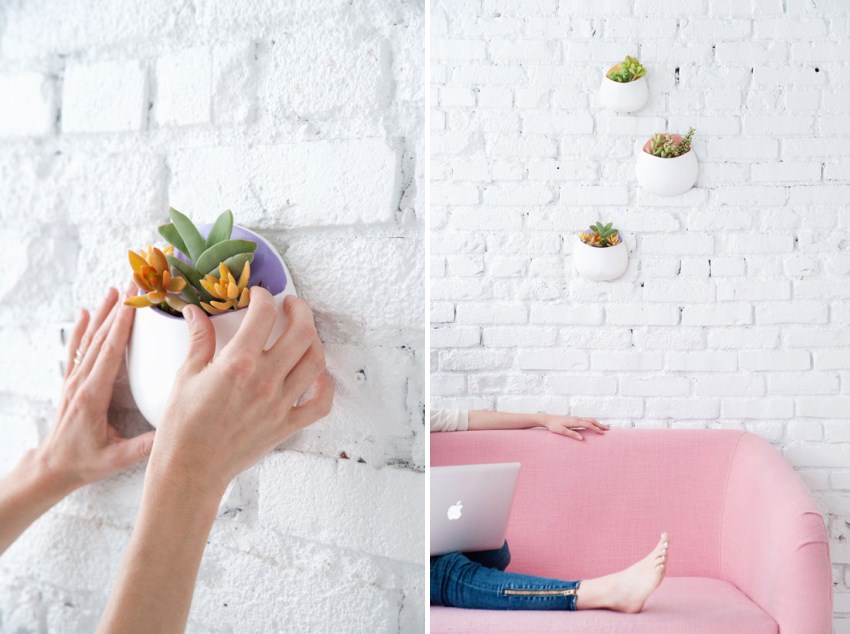 Finally, this Wire Basket Side Table from I Spy DIY is the perfect perch for the plant of your choice. By placing a painted wooden round on an ombre-painted wire basket, you can enjoy an affordable modern table that reflects some of today's top trends: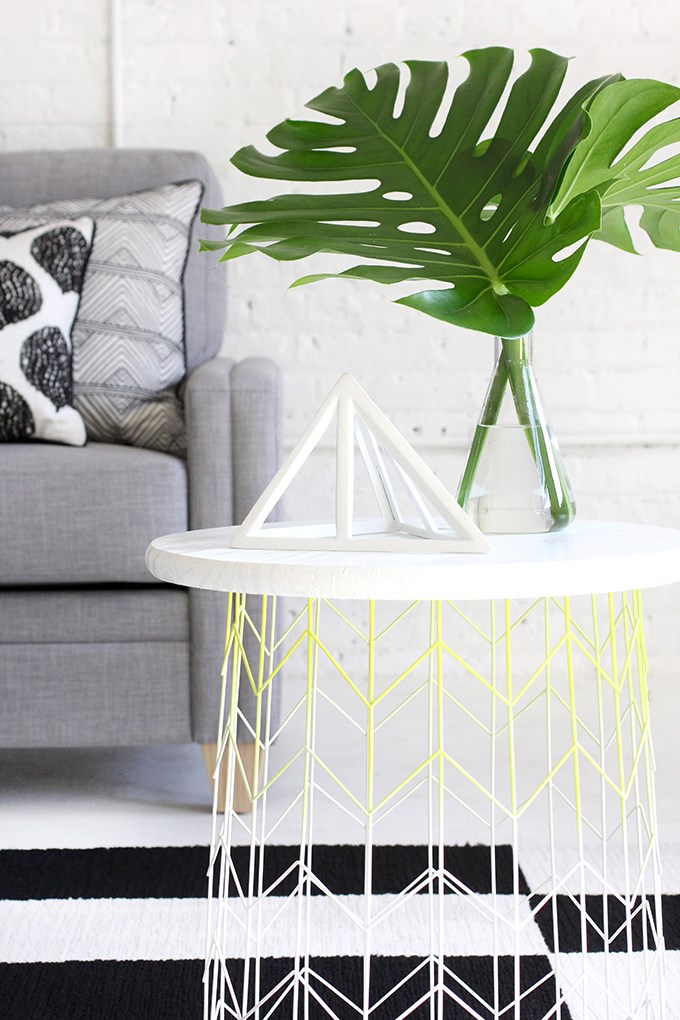 For Your Summer Party…
Summer is a time for entertaining, and it doesn't have to cost a fortune. Sprinkle DIY touches here and there to personalize your next event in a budget-friendly way. These Festive Clay Drink Stirrers from Paper & Stitch are summer party perfect! Oven bake clay truly dresses up drink stirrers, and when you texturize the clay, the result is even more fabulous: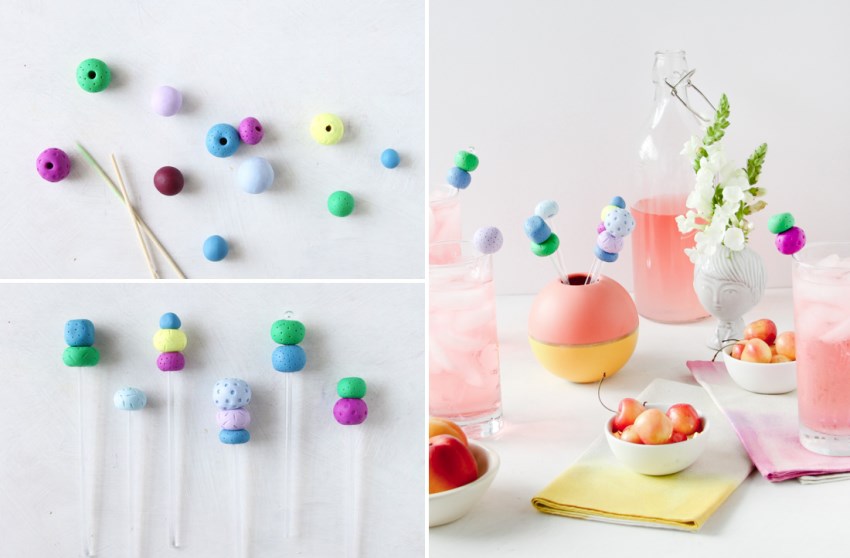 Flamingos take center stage in this DIY Alice in Wonderland Croquet Set from Damask Love for Home Depot. Plus, croquet is the ultimate summer party game! Get your wooden dowels, drill and plastic lawn flamingos and let the DIY fun begin…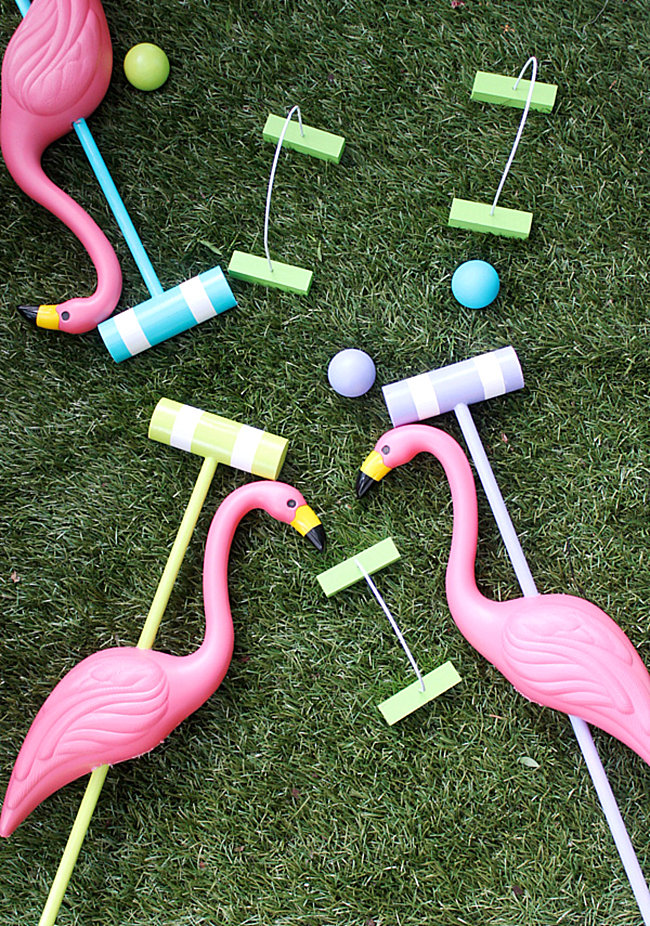 Aren't these balloons dreamy? While you may think they're decorated with stamps, look a bit closer, and you'll see the work of decoupage! Yes, these tropical party accents from Studio DIY for Balloon Time are created by printing photos of tropical fronds onto tissue paper (that's taped to card stock). Innovative!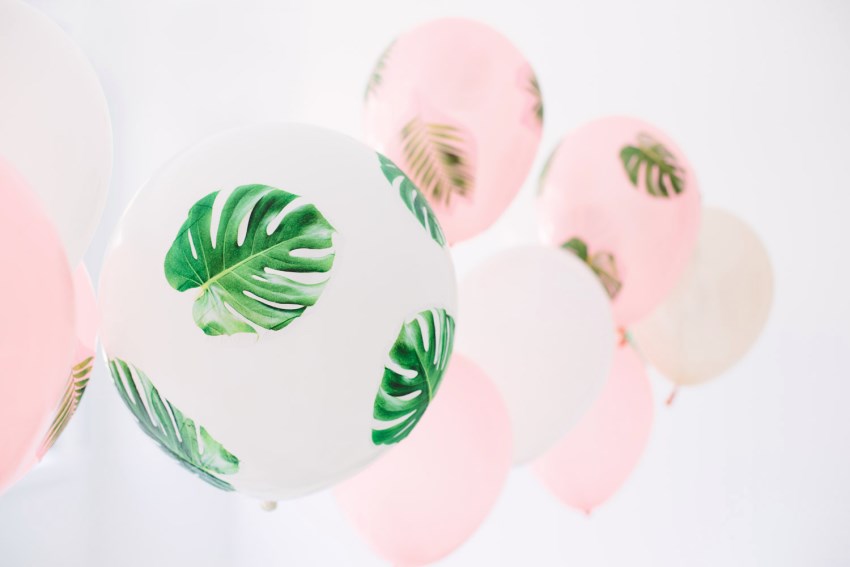 Rope and Yarn
Nothing says "summer" like a DIY project crafted from rope, cord or yarn. Drawstring cord and neon cord create charming yet modern coasters with a neon nautical vibe. To learn how to assemble these dual-cord beauties, check out the full Easy Rope Coaster DIY at A Beautiful Mess: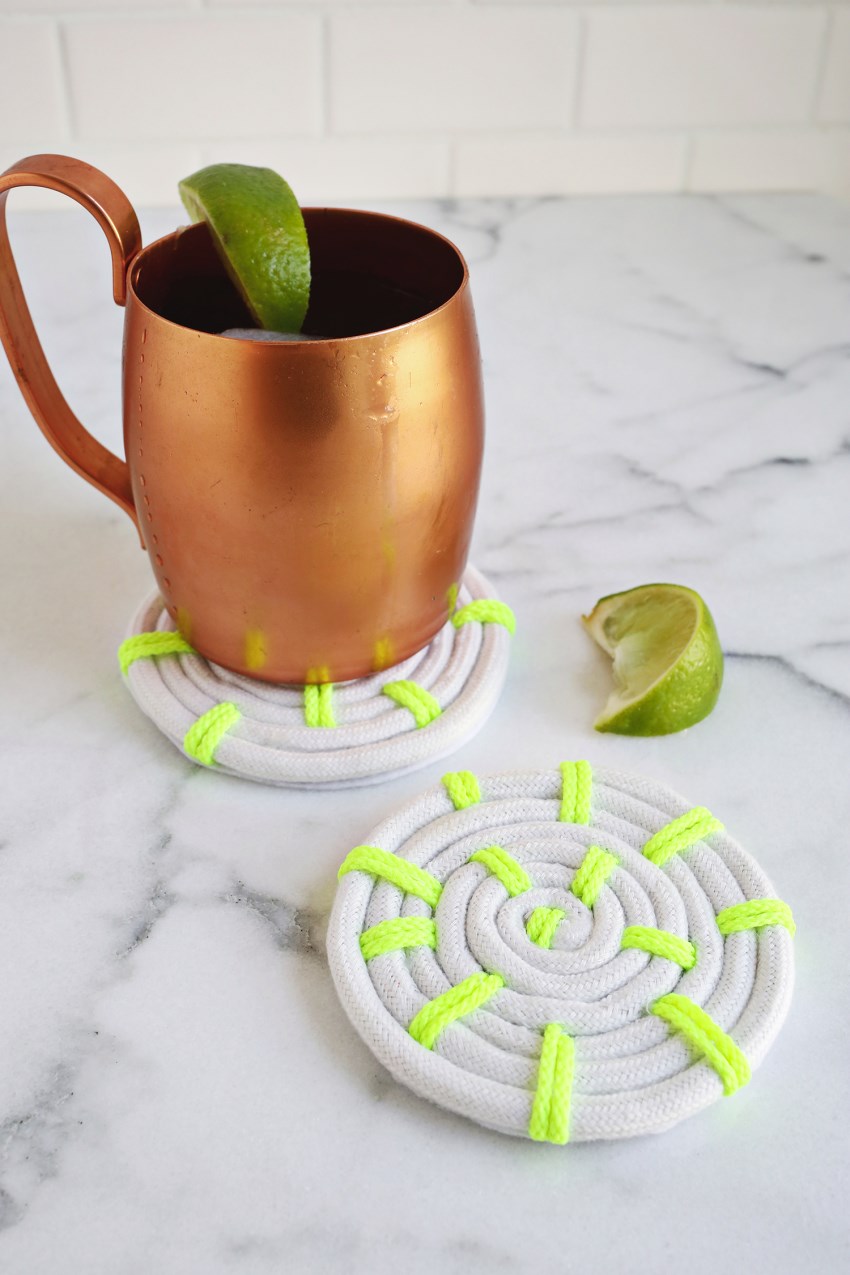 A detailed drawing makes this Braided Doormat tutorial from Martha Stewart a doable project with a big payoff. There's something beachy about a doormat crafted from rope, and if you first make a miniature version with thinner rope, you can practice before crafting the real thing: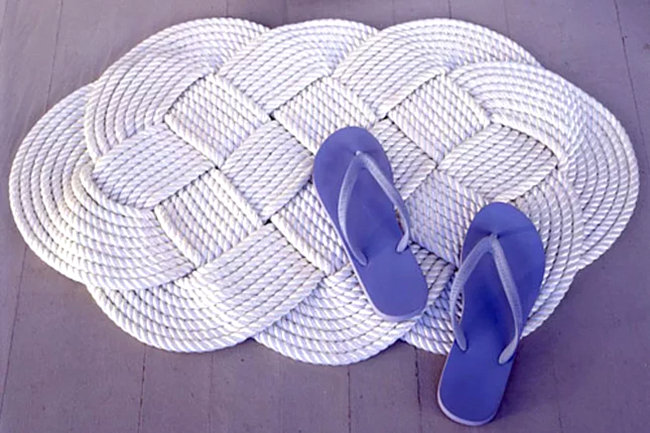 A brass swivel eye snap hook from the hardware store and cream cord beautifully blend in this Brass Curtain Tie Back from Blackbird. Purchase or craft some gauzy curtains and finish gather them with a nautical DIY touch for summer!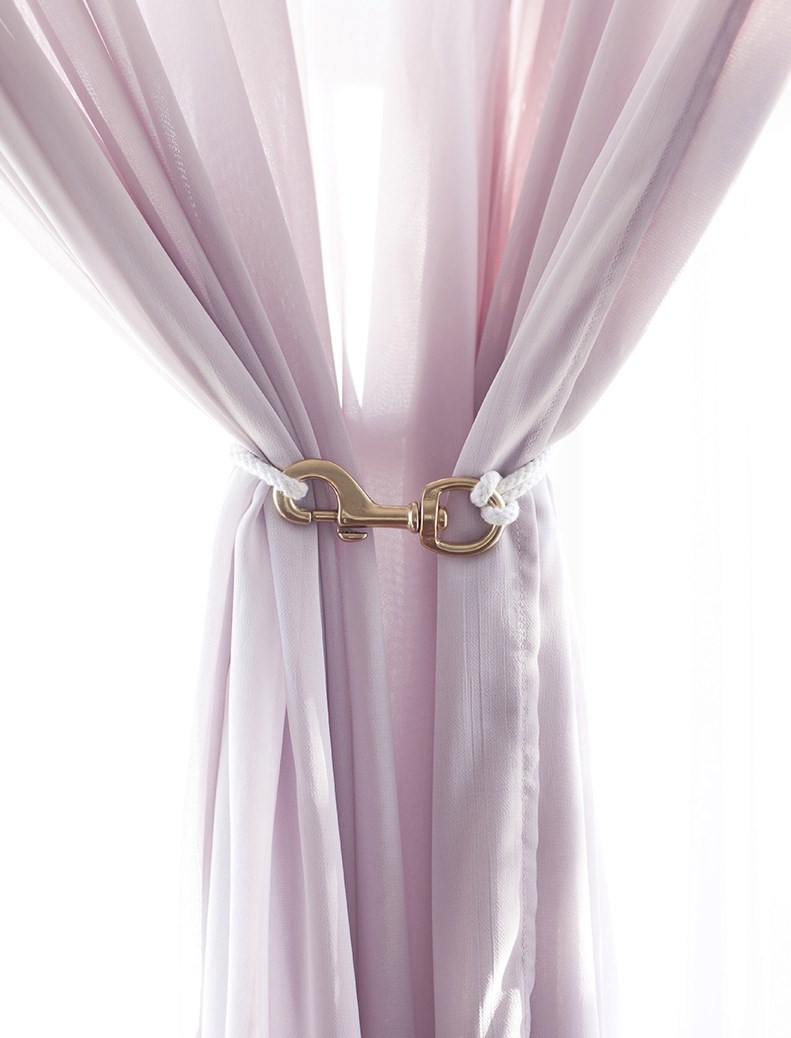 This easy DIY Yarn Art project from Oleander + Palm is striking in many ways. The branch, the colorful yarn selections, and the angled asymmetrical form of the hanging yarn truly make this project a standout. Plus, it's the perfect way to add color and modern style to your space for the summer: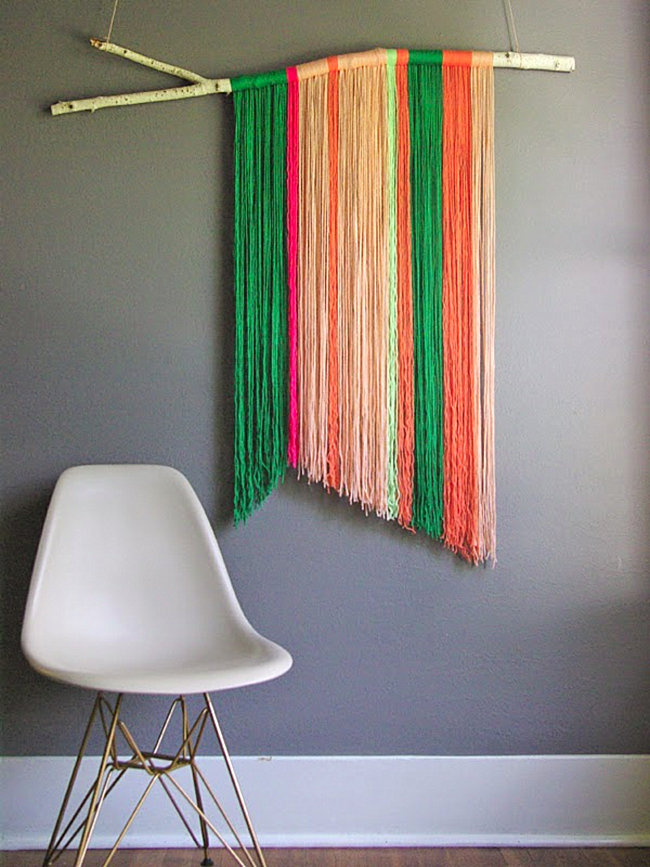 Will you be trying any of today's featured projects over the next few months?…