The popularity of patterns can't be denied, as a renewed interest in patterns and prints featuring food items, geometric designs and a range of other motifs is evident in areas spanning artwork to textiles. On that note, we were delighted to come across the geo-fabulous patterns and prints of Room39, which offers everything from modern furniture and handmade treasures to eye-catching textiles in bold designs. Founded by Petra Green, Room39 offers creations that are "an exploration of textures found in nature and artificial surfaces, seeking unexpected connections and contrasts." We couldn't agree more about the textural quality of the work! Ready for a closer look?…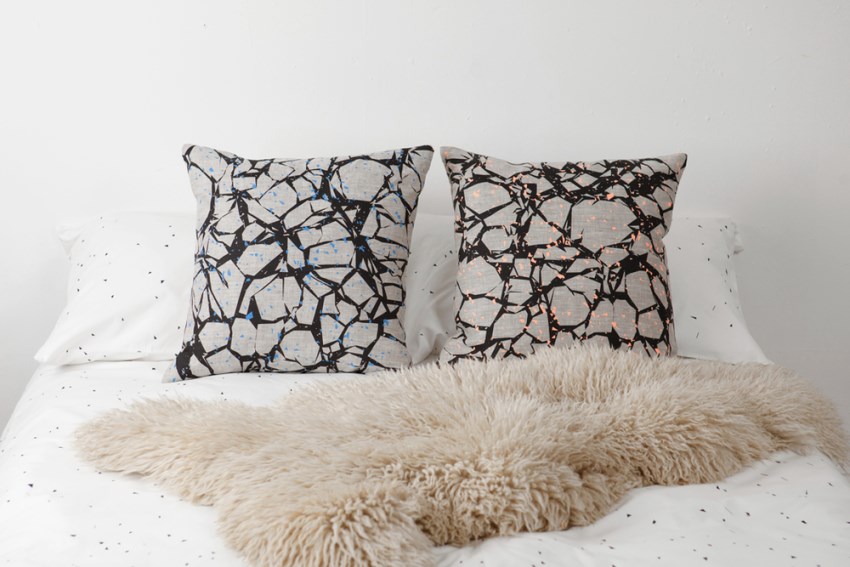 For the Dining Room
Let's start in the dining room, a great spot in the home to introduce a dash of the unexpected. This Fragment Tablecloth consists of a speckle pattern printed from water-based inks on 100% European linen: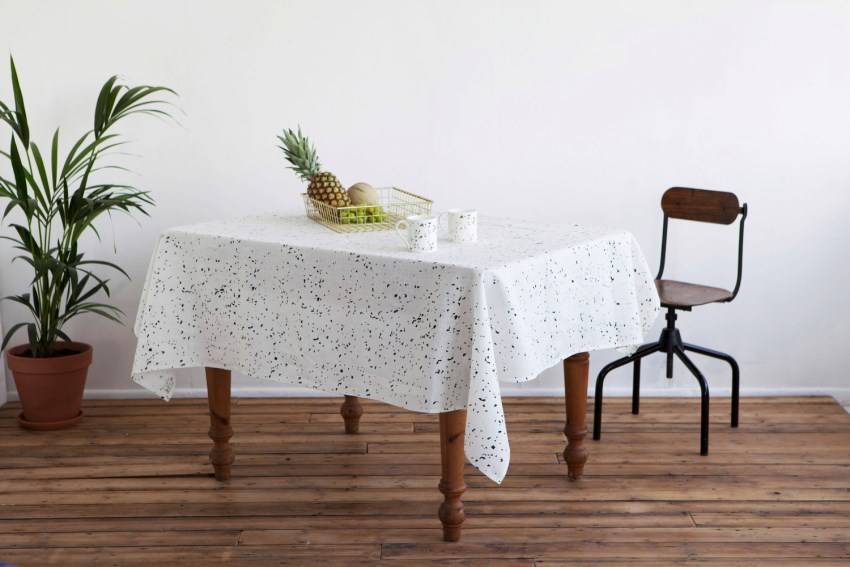 Bring some geometric flair to your tabletop with the Tweed Table Runner, which evokes a textural feel with its triangles, diamonds and other geo forms playfully scattered across the runner's linen surface.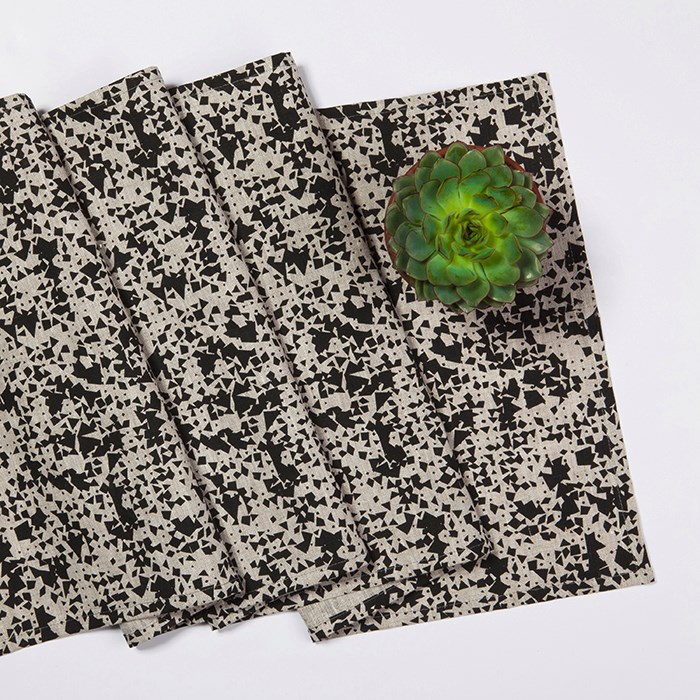 Today's featured finds from Room39 evoke a rocky, earthy feel, as shown by the Rock Linen Placemat. Unlike the runner above, this piece showcases a larger-scale print that channels the natural wonder of a stone path. With edgy style, of course: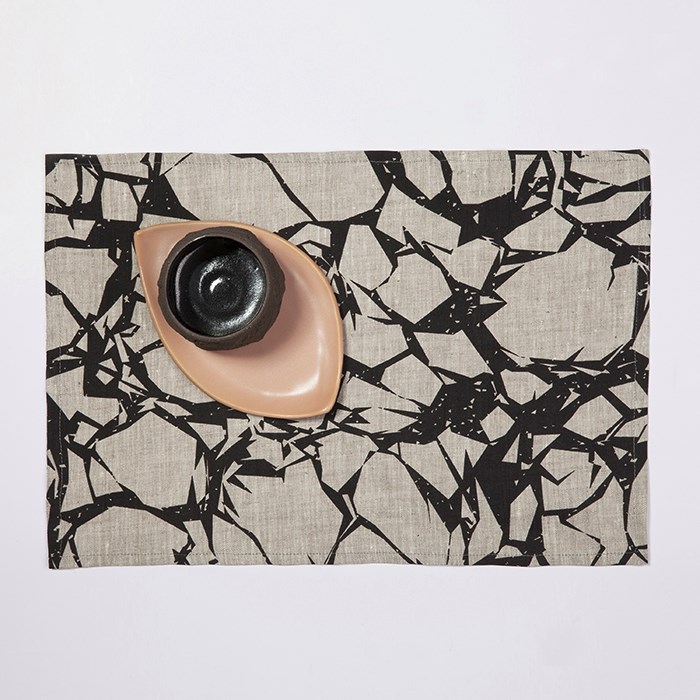 The Beton Series consists of striking hand-thrown and hand-faceted tableware by Slovenian ceramic artist Anja Slapnicar. No two pieces are alike, so what you see below won't be exactly what you get. Which is why we love this series handmade in Ljubljana!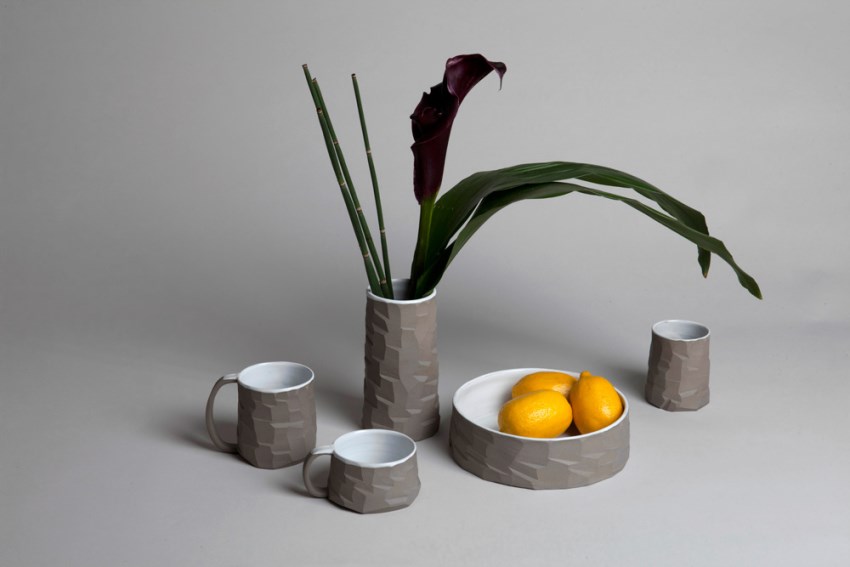 Textural Textiles
We move from the dining room to comfy rooms of the home such as the bedroom and the living area. Let's first visit the boudoir, which can benefit from a clean-cut pop of pattern with the help of Room39's Lace Felt Throw, shown below: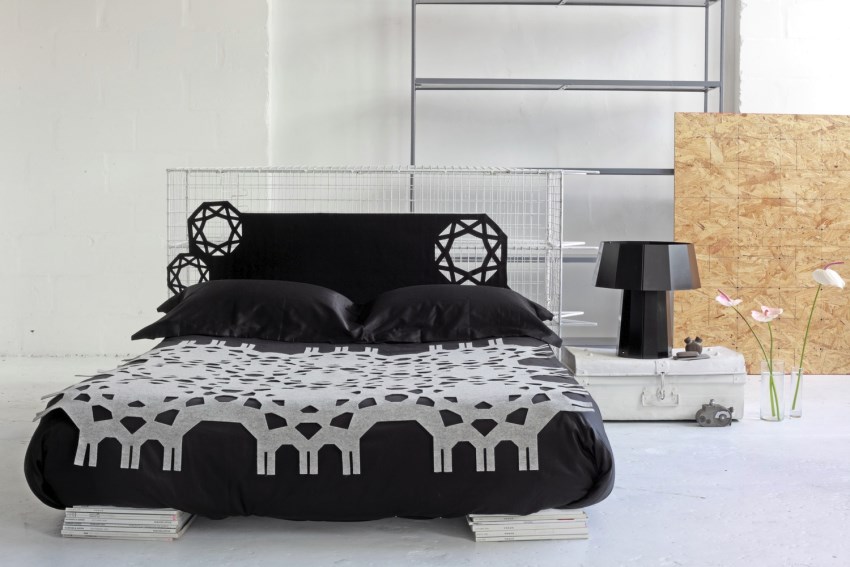 Inspired by lace (and evoking organic forms such as snowflakes), this wool felt throw is available in off-white and gray marl. Individually cut and impeccably crafted, each piece is made to order in the UK within six weeks of the order placement.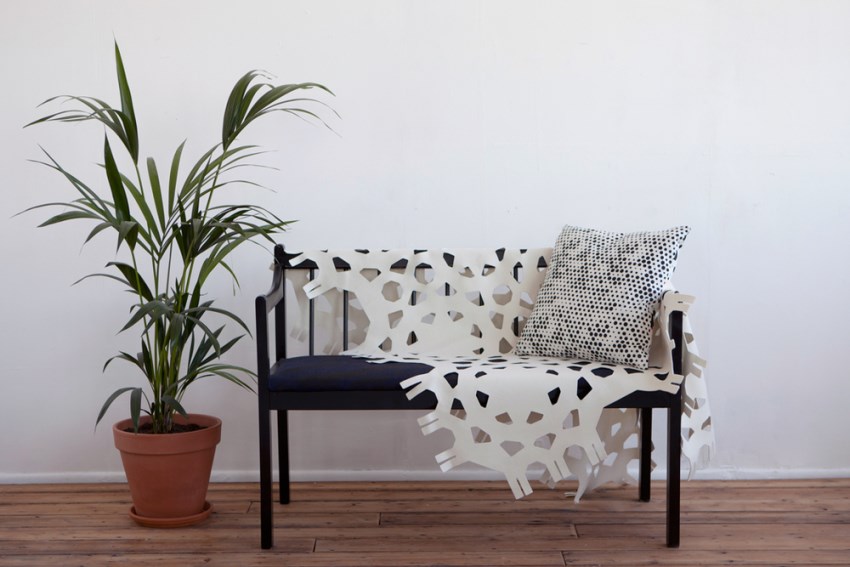 Our favorite Room39 finds happen to be the cushions! Featuring patterns and prints that channel nature and even aesthetics such as the New Memphis, these cushions are the perfect bold yet classy touch to the modern interior. We begin with the selections below, including the Rock Cushion (front and center), which boasts a design inspired by rocks and minerals: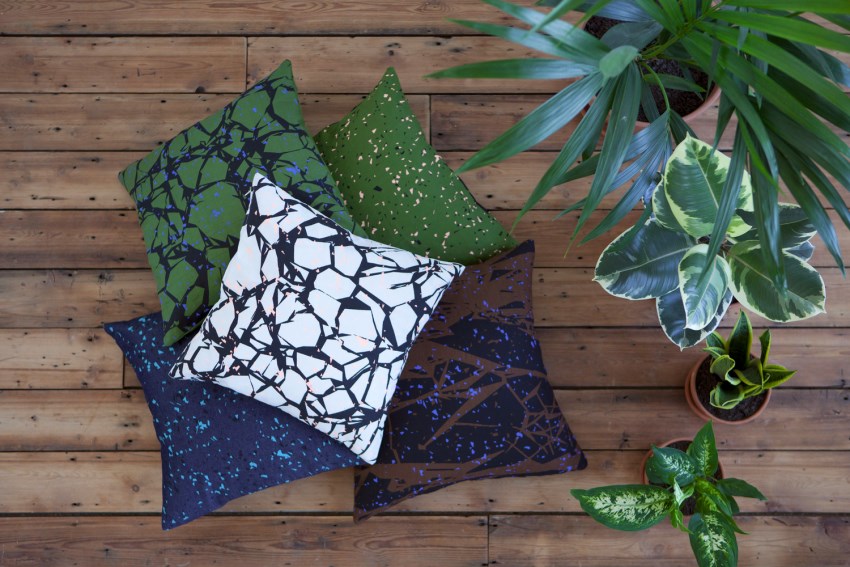 The Marmo Cushions showcase shard-like forms, as well as angles that are powerful in a contrasting blend of black and white. Room39 pillows are 100% linen and hand-printed with water-based inks.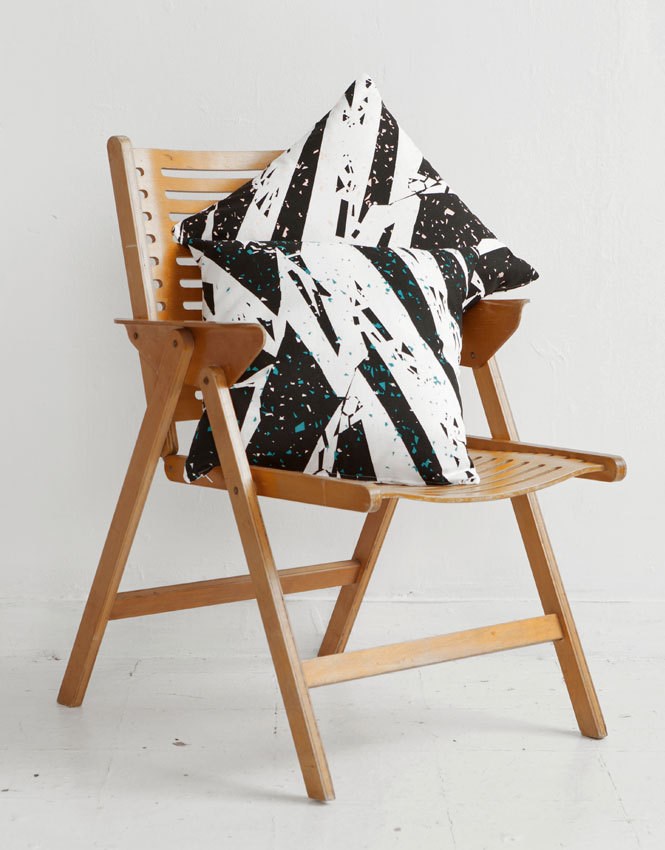 We end with the Salamander Cushions, including the Small Salamander Cushion shown at the front of the image below. There's something mesmerizing about the free-form salamander pattern,which also includes a color accent overprint. The perfect pairing with a shaggy throw!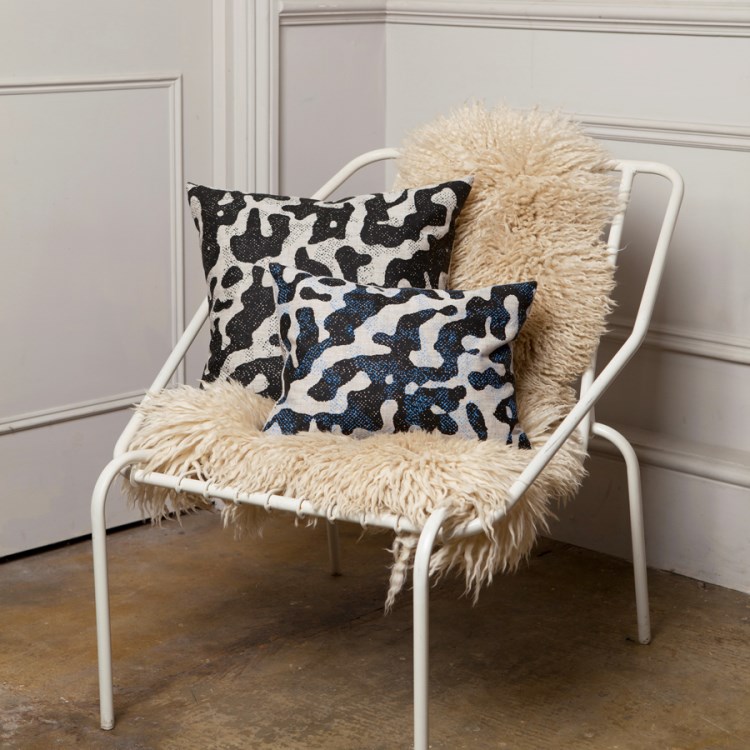 Which of today's featured finds caught your attention? Share your favorites by leaving a comment below…