Think of sophisticated and chic New York City apartments, and the first image that comes to mind is the view outside the window that brings alive the famed NYC skyline at its brilliant best. Located on the 32nd floor of a skyscraper overlooking Madison Square Park and offering sweeping views of the East River and the Hudson in the distance, the Collector's Residence fits the billing of a dream New York apartment perfectly! Redesigned recently by Andre Kikoski Architect, the 1500-square-foot apartment plays host to an avid art collector who spends more time travelling the world than in his delightful New York hub.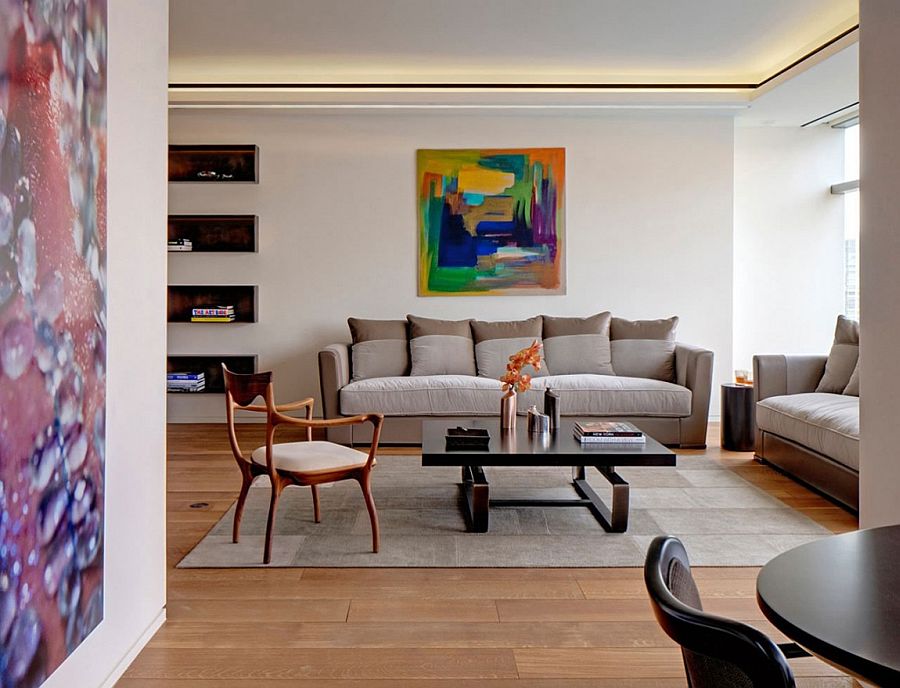 The idea behind the revamp was to create an interior that combines a relaxed and well-traveled look with a museum-style setting that lets the curated artwork shine through. Some of the iconic pieces in the apartment belong to renowned artists such as photographer Marilyn Minter, sculptor Rob Wynne and Iranian artist Shirin Neshat. By keeping the color palette as neutral and unassuming as possible, the focus is firmly kept on these one-of-a-kind art pieces that add color and personality to every room that they adorn.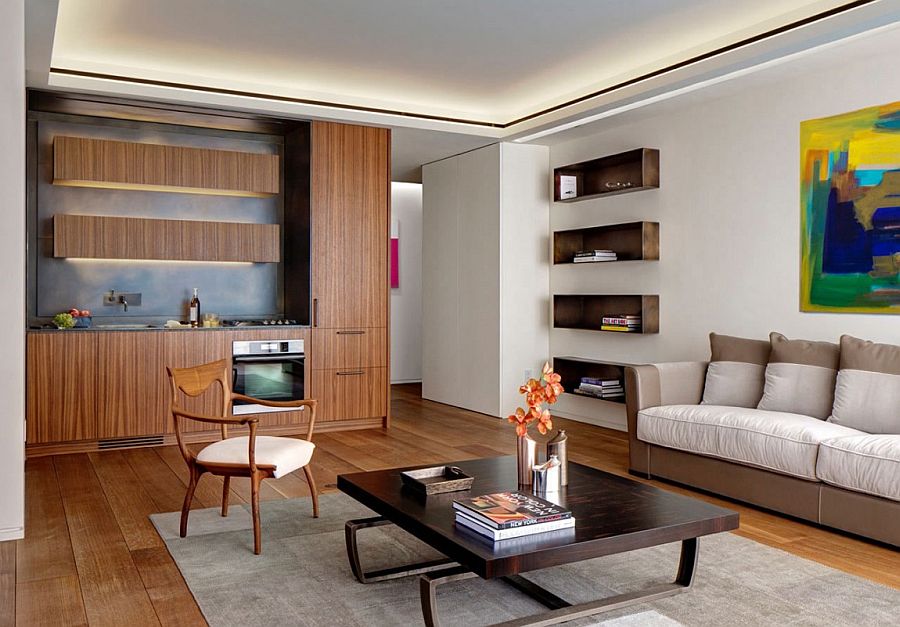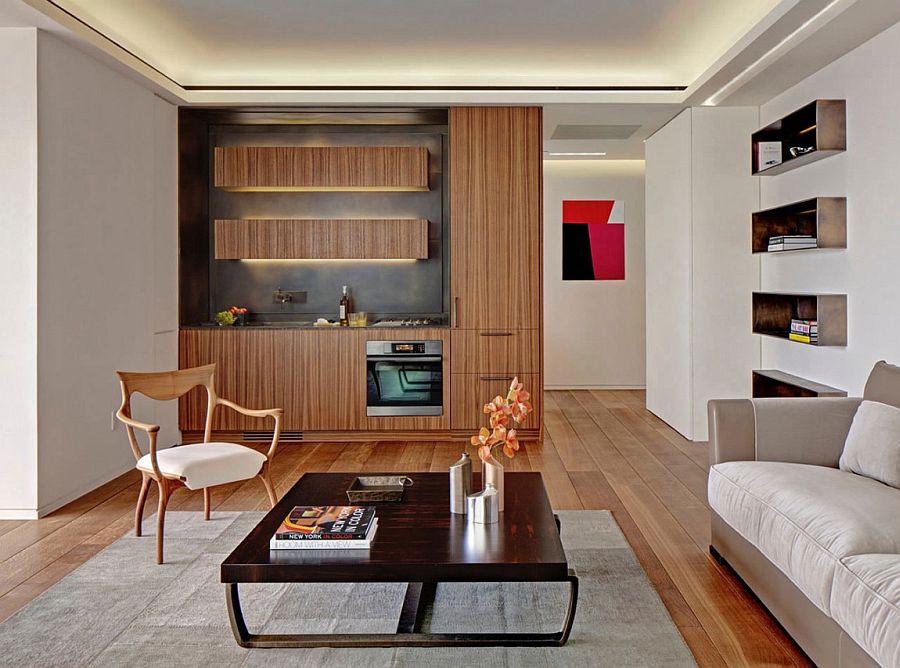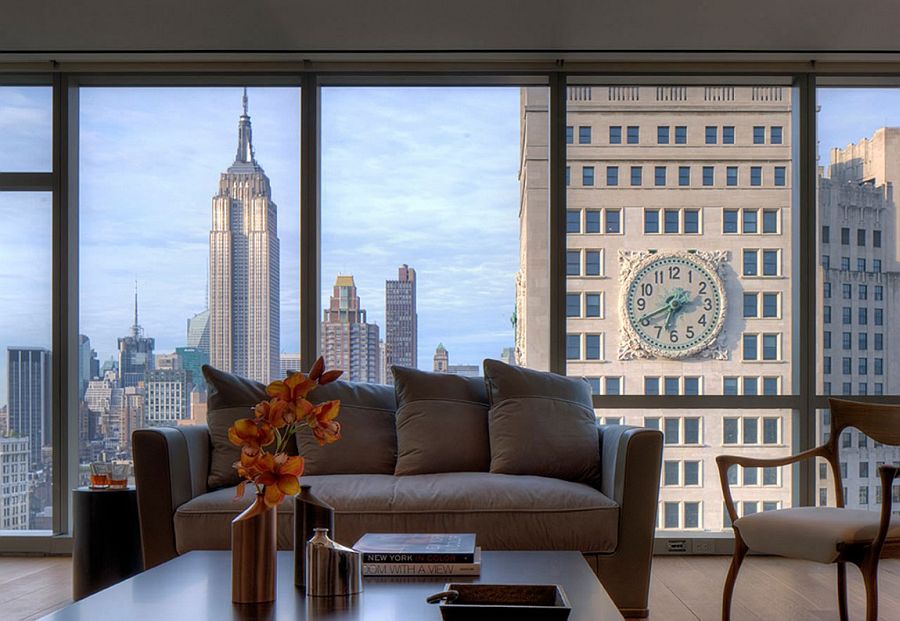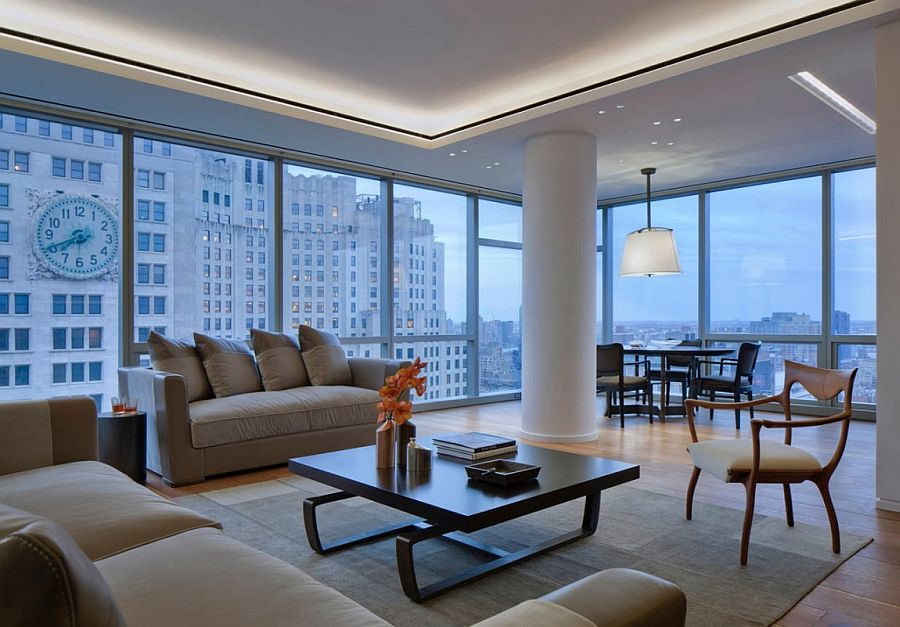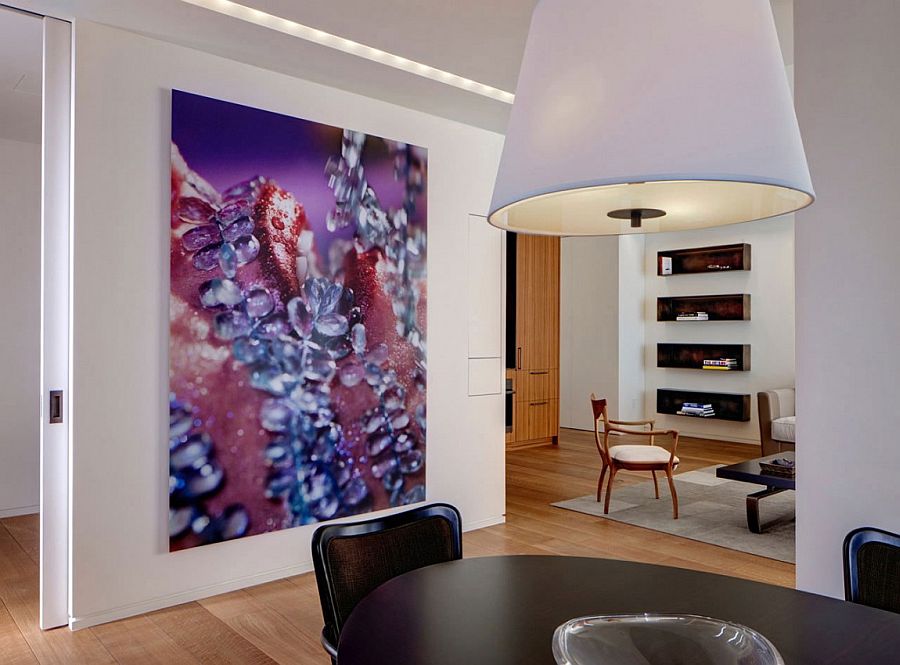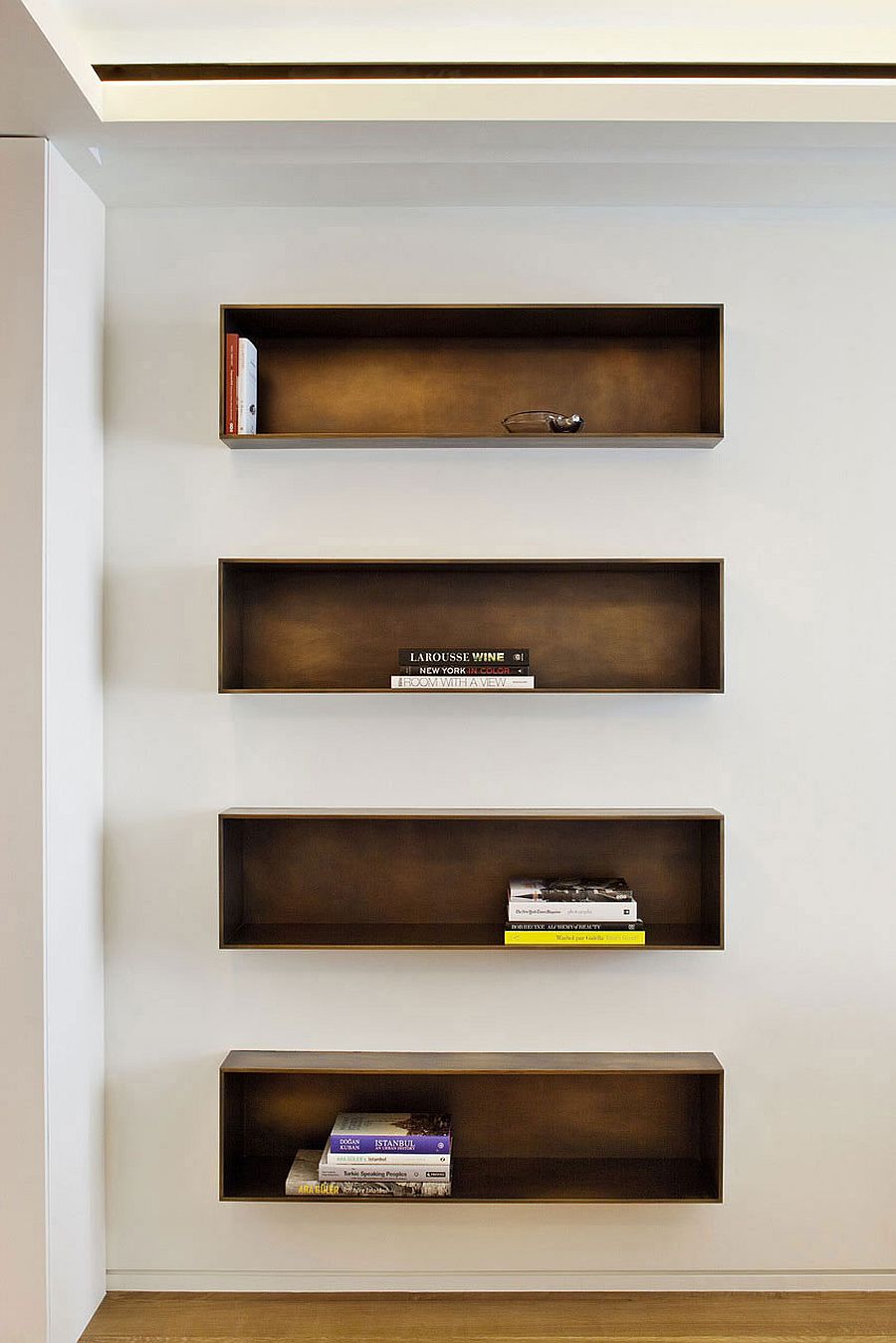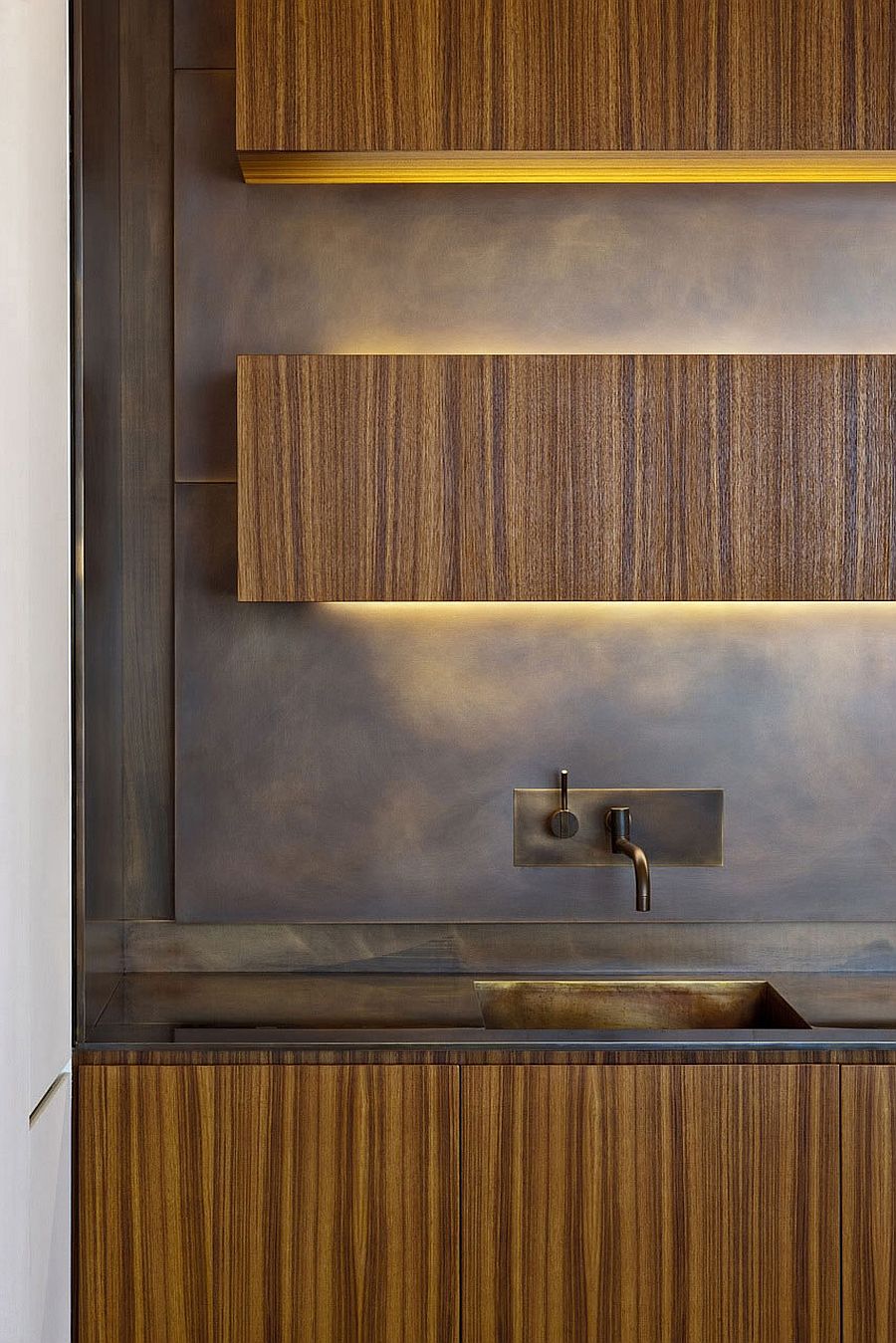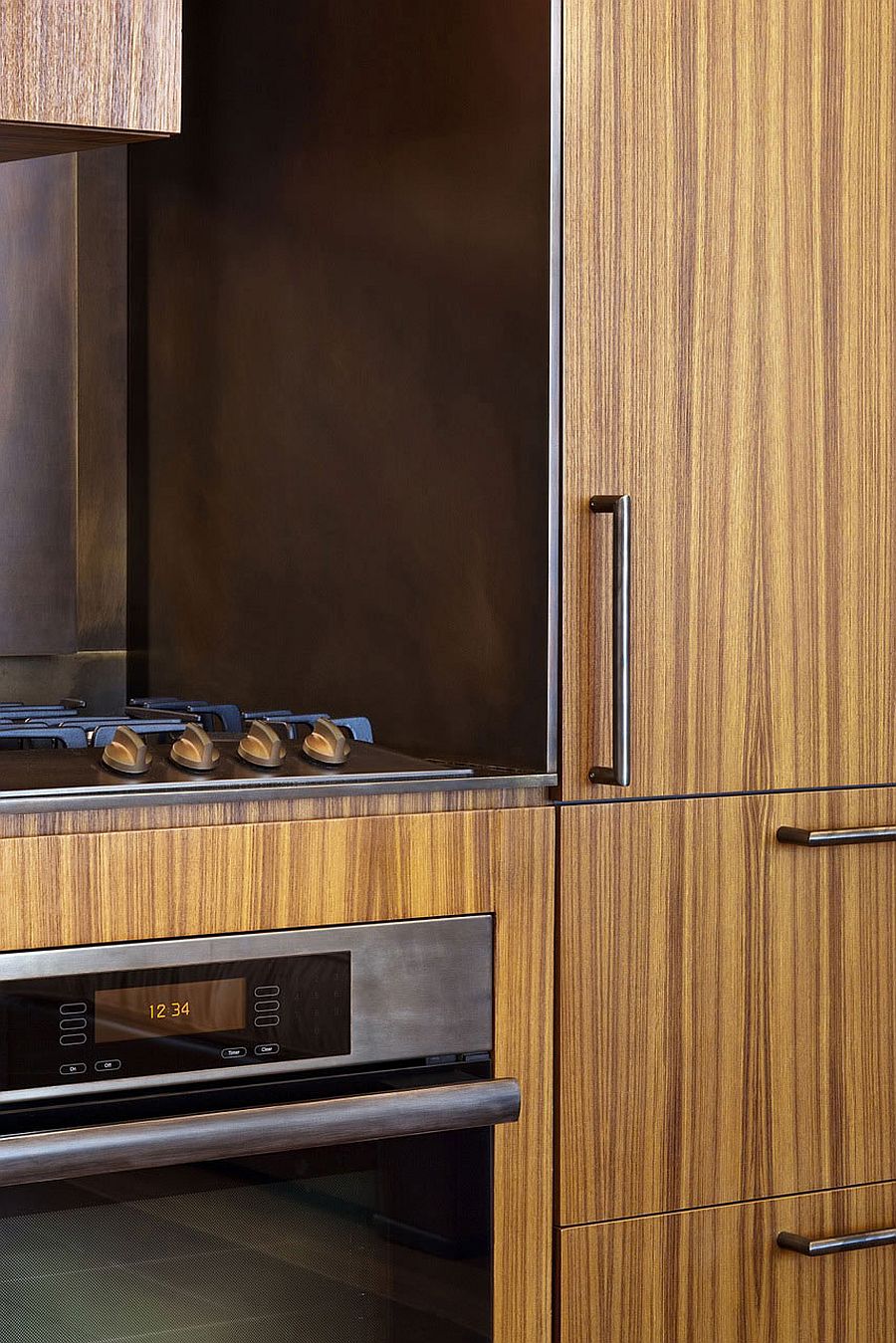 An open plan living area with a tiny kitchen in the corner and a lovely dining area in another nook welcomes you as the large glass windows turn the fabulous view outside into a vibrant and enchanting backdrop for the setting. A cozy bedroom, a small bathroom and an all-glass corner shower area complete this exclusive and dreamy home in the heart of the Big Apple.