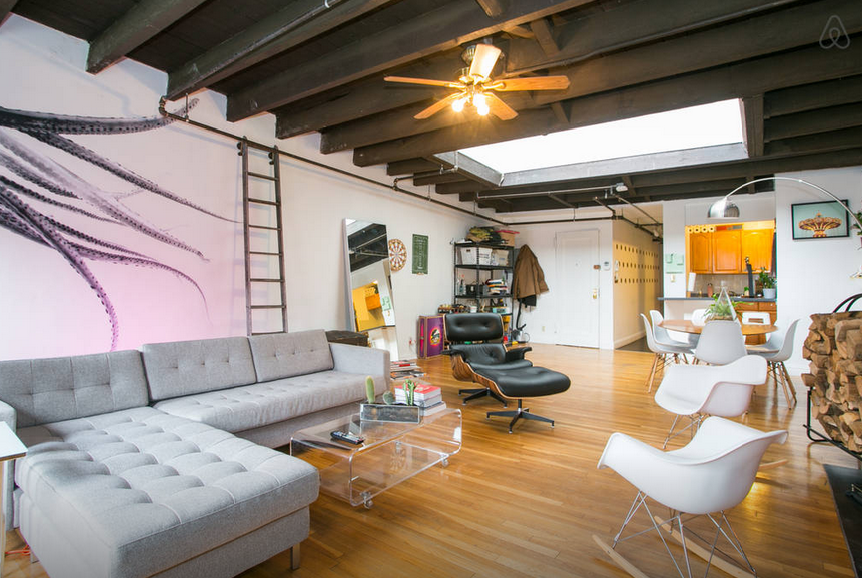 Heading to the Big Apple for New York Design Week? Or perhaps you're planning a summer visit to check out Broadway, the High Line, and the Met. It may be the city that never sleeps, but there are plenty of spectacular places to spend the night in NYC, and Airbnb is a great sharing economy alternative if you're looking to stay in high style without having to pay an arm and a leg. Read on for 8 luxurious NYC penthouse apartments that are just waiting for you to rent them out for the night.
Spacious and Peaceful Retreat
In a city where a 300-square-foot hotel room would be considered spacious, this 2,000-square-foot loft on Bowery is like a dream come true and, surprisingly, is about the same price per night as a room at a nice nearby hotel. With its 14-foot-high ceilings, hand-selected art, and a great room featuring a chef's kitchen, the only problem is that you might end up spending more time staying in than out on the town.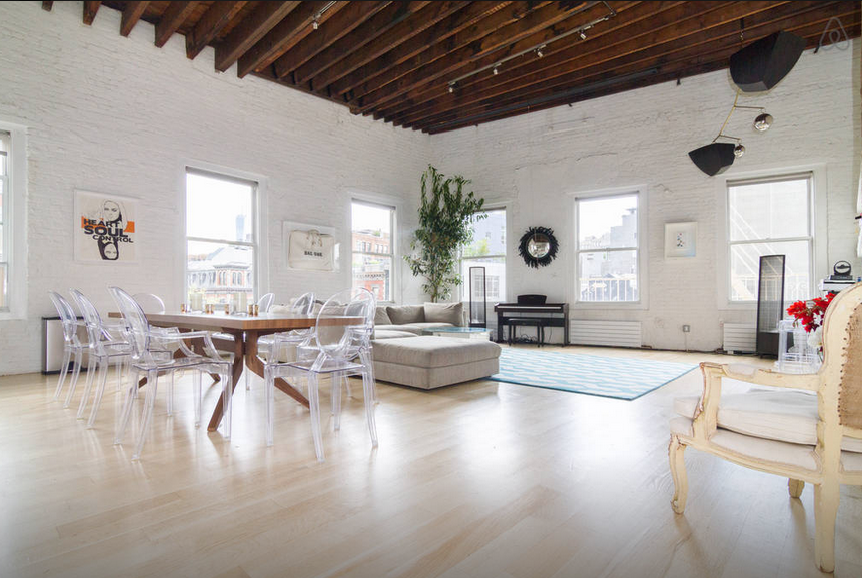 Chic Soho Magic!
Located on Mercer Street in Manhattan's trendy Soho area, this 5,000-square-foot penthouse puts you right smack in the middle of New York's hottest shops, restaurants and nightlife. You can also save some of the budget you put aside for barhopping by heading up to your own private Sky Bar to grab drinks while enjoying a 1,500-square-foot lanscaped terrace with its own rooftop kitchen.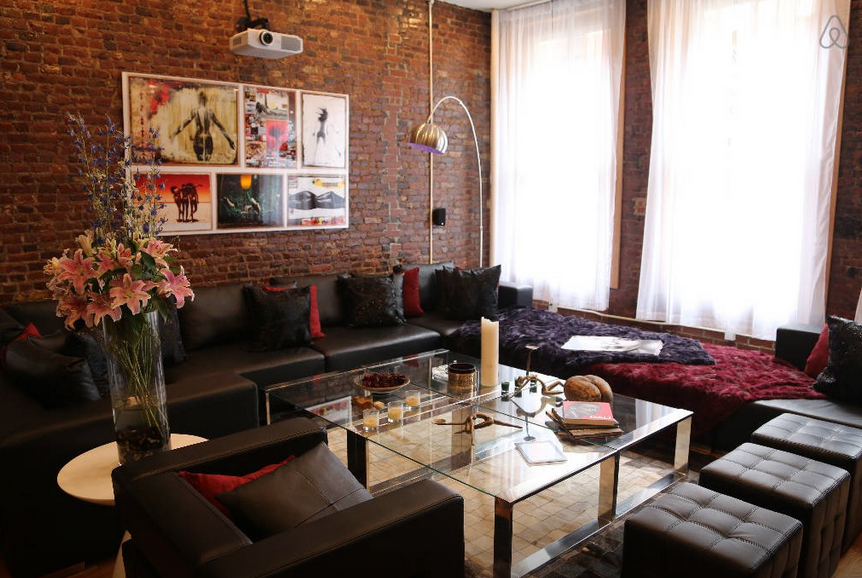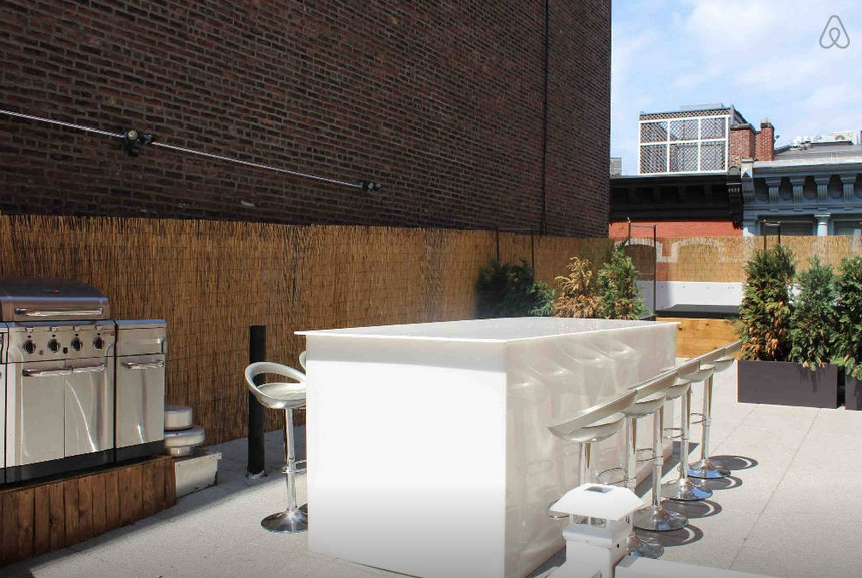 A View to Savor
If it's views you're after, this airy Kips Bay apartment has got them in nearly every room – even the bathroom! The 4-bedroom, 1.5-bathroom luxury duplex boasts a breathtaking 360-degree vantage point of the Empire State Building, Midtown and the Hudson River.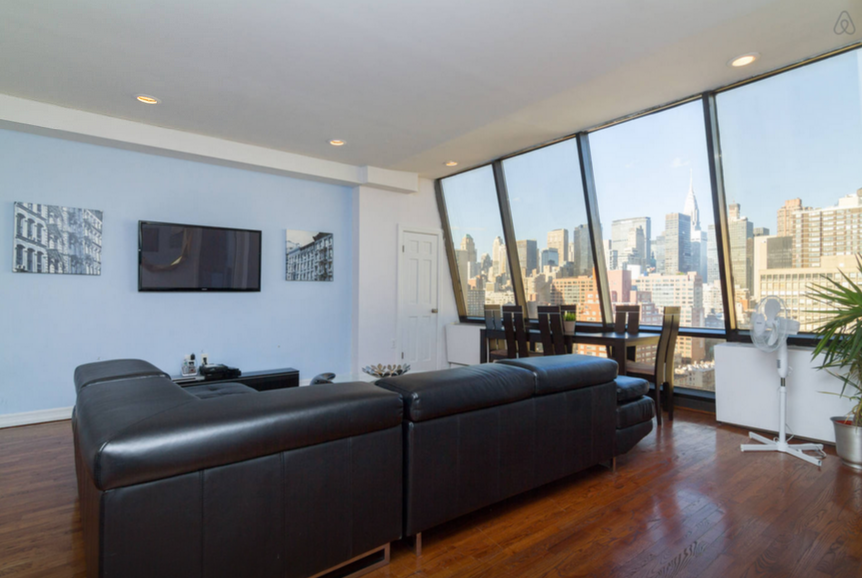 Across the East River
Just a hop, skip and a jump across the East River from Manhattan, these modern Long Island City accommodations allow guests to experience the skyline in a way that just isn't possible from within the island. Just imagine waking up to all of NYC's most spectacular architecture laid out in front of you as you make breakfast in the immaculate chef's kitchen. Plus, the slightly off-the-beaten-path location makes this 1,000-square-foot, 2-bedroom penthouse a bargain.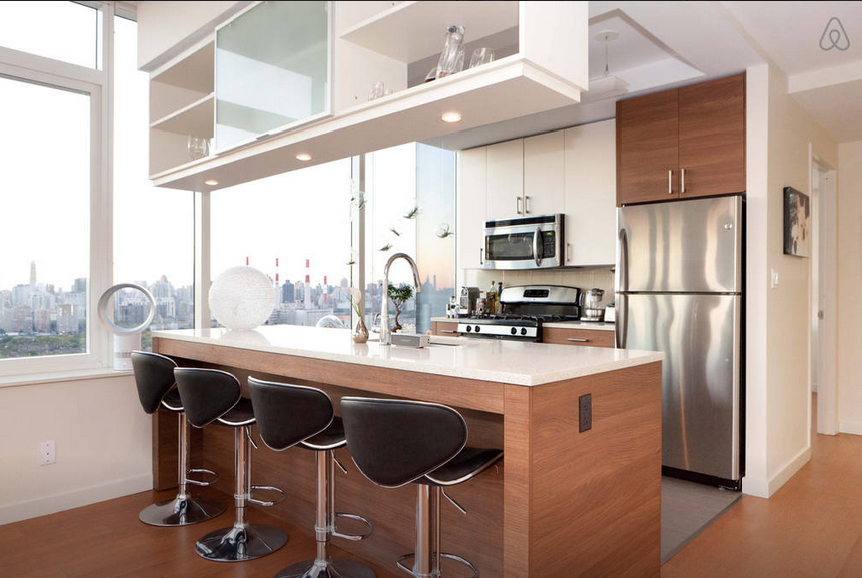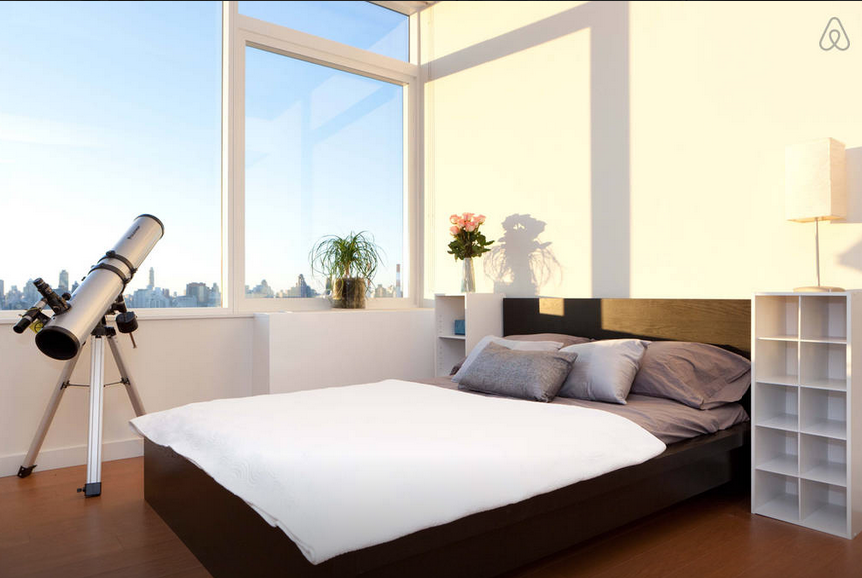 Mid-Century Modern NYC Loft
Glitz and glam are great, but if you're searching for a pad with some character, these West Village digs fit the bill perfectly. With whimsical touches around every corner from mid-century modern furnishings to verdant terrariums to a vintage Italian foosball table, this spacious abode gives you a glimpse into the owner's tastes…and you can literally taste some of his award-winning wine collection for a small additional fee.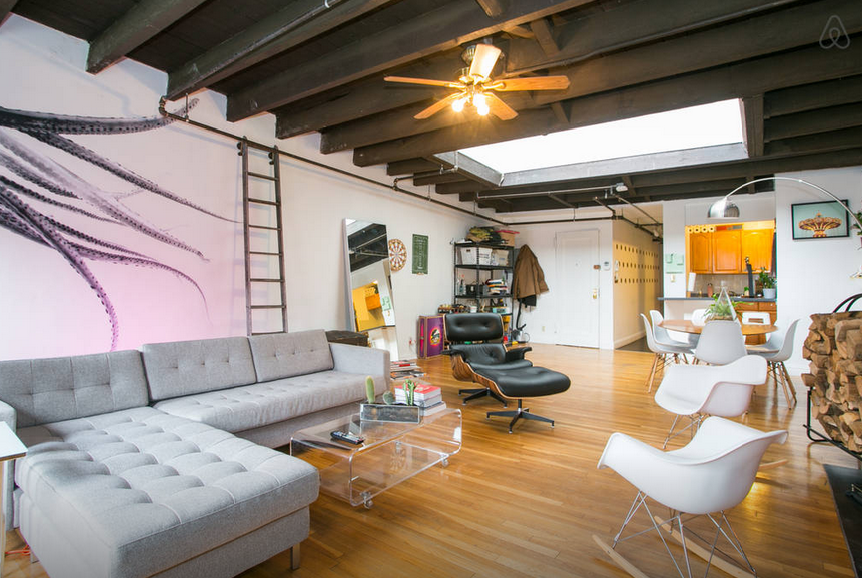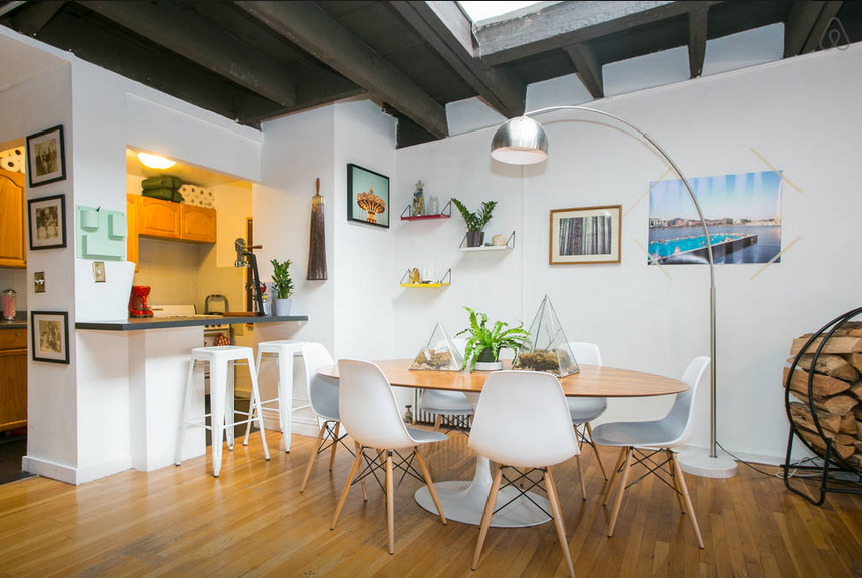 Art & Architecture
Live like a New York City artist for a weekend at this 2-bedroom Soho loft with private elevator. The bright and sunny penthouse apartment with warm and inviting decor features all of the architectural touches that make Soho so special, from giant windows to high ceilings, and even a skylight.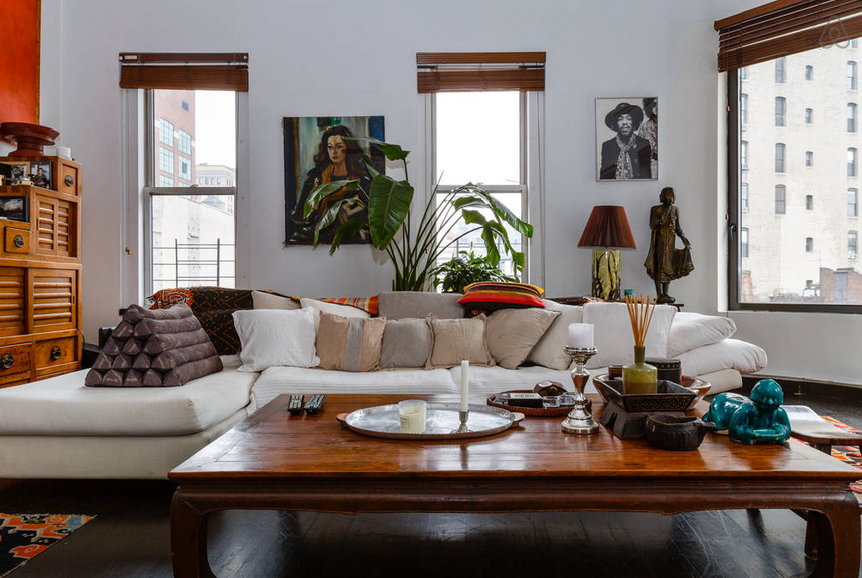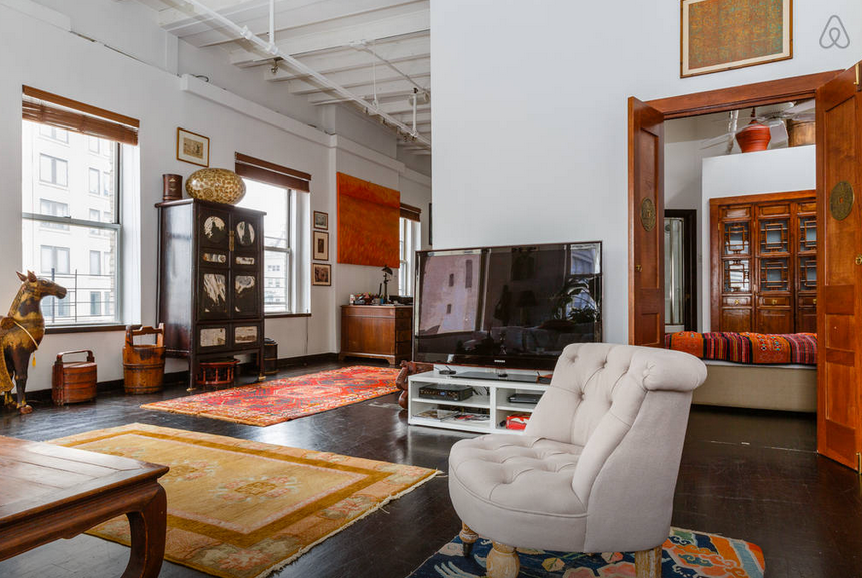 Perfect for architecture buffs, this glassy Lower East Side penthouse features wall-to-wall, floor-to-ceiling windows that let some of NYC's most famous buildings right in. The efficient yet airy layout features two bedrooms and your own loft apartment with views of the Freedom Tower and the Chrysler building.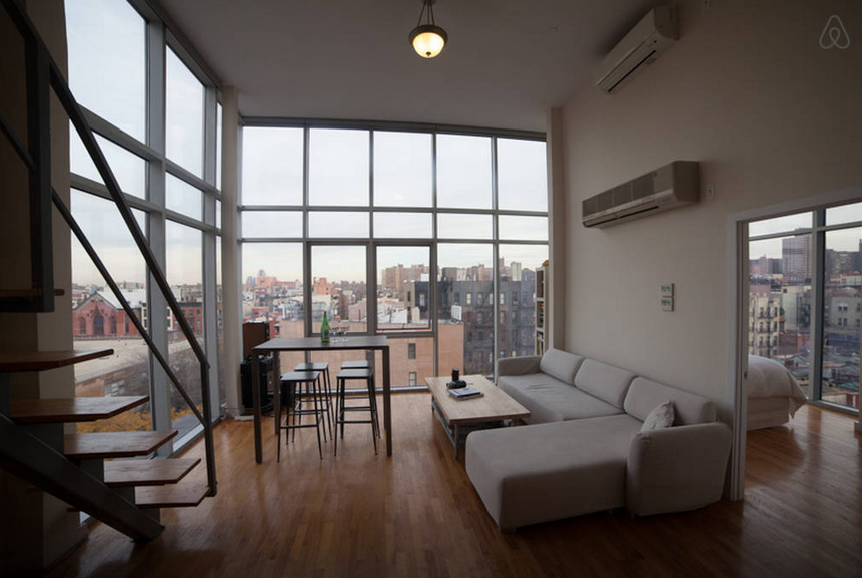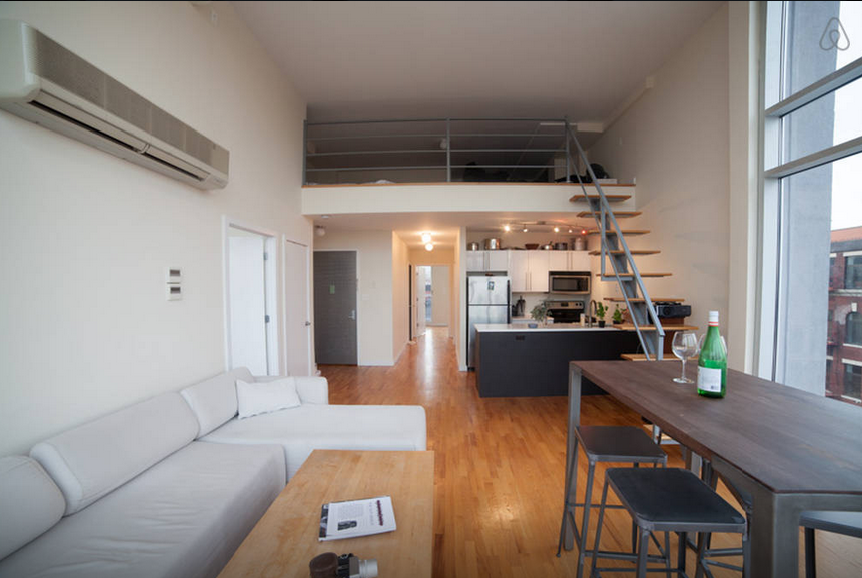 Luxury, NYC Style!
How does a nice soak in a rooftop hot tub after a long day of sightseeing sound? That's one of the many perks you'll find at this centrally located 3-bedroom penthouse in Midtown Manhattan, in addition to a modern, eat-in kitchen and 270-degree views of the city.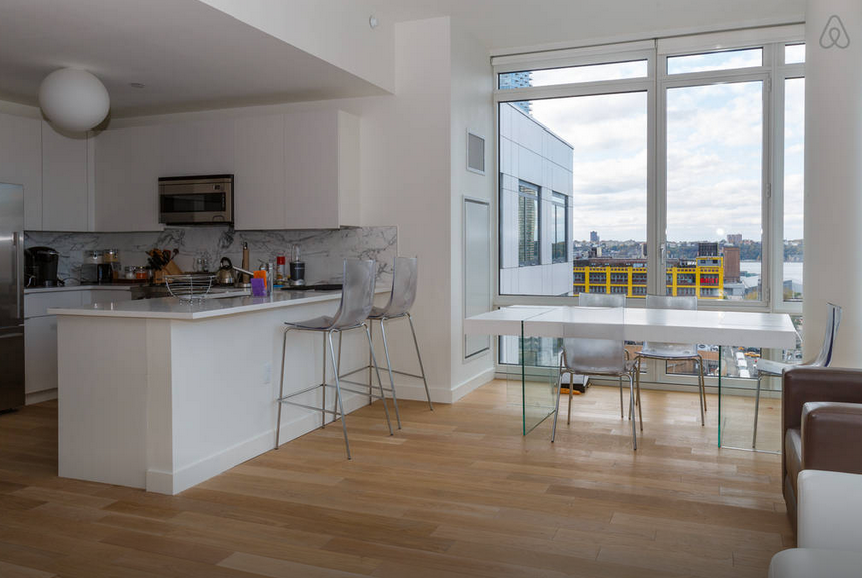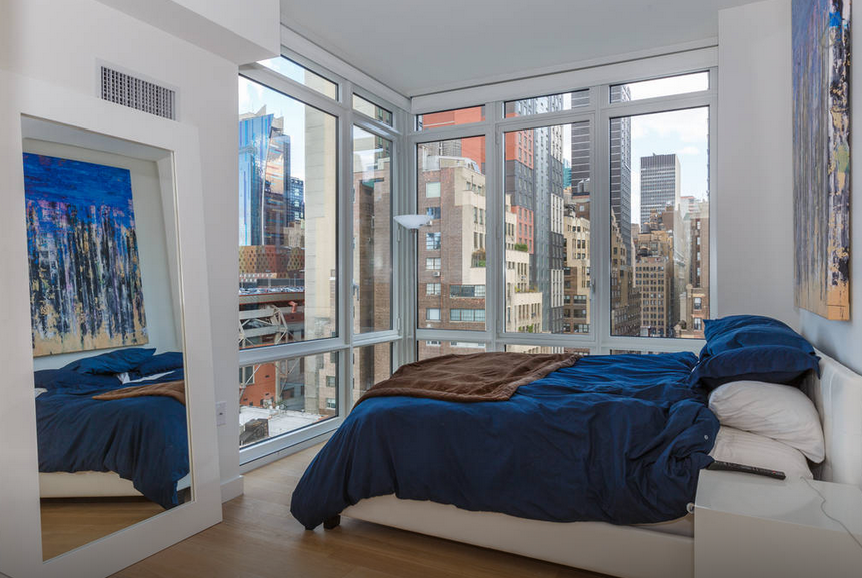 Which one of these swanky flats would you choose for your next NYC trip?