It has been a season of industrial homes and clever renovations that seem to be creating a wonderful bridge between modern functionality and old world charm. This lovely loft apartment in the Soho neighborhood of West London is another beauty that bowls us over with its unique and elegant blend of a cool industrial backdrop and a sophisticated feminine decor collection. Designed by Olivier Burns, this creative composition of opposite styles shapes a fascinating interior where classy French-style furniture meets exposed brick backdrops and worn-out metal surfaces!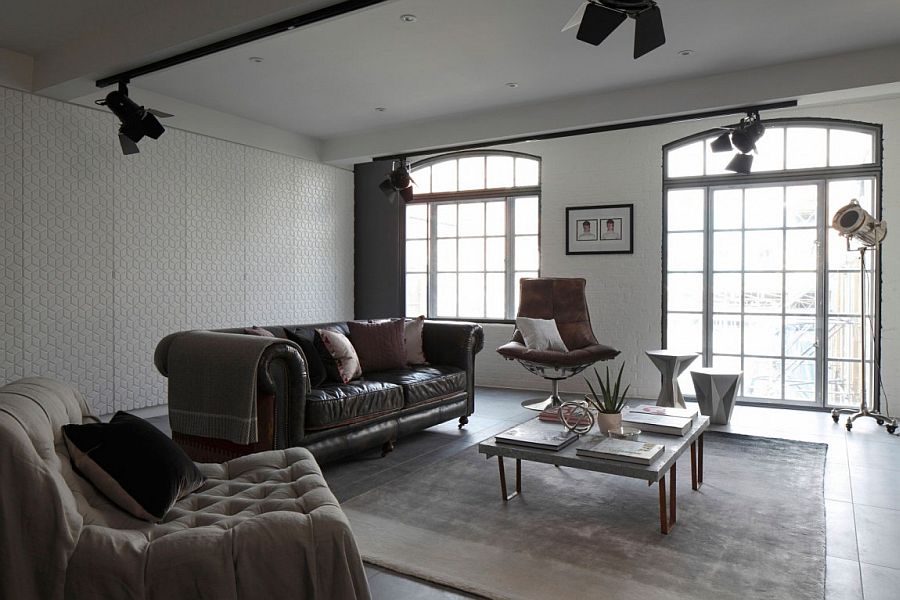 It is the tasteful fusion of the rough and the refined that defines this London apartment that relies on a neutral color palette, textural contrast and smart ergonomics to deliver a stylish setting. The living area of the house sits next to the home office, and sliding metal doors separate both spaces. Special track lighting along with sleek shelves and smart furniture define the area, while it is the kitchen and the dining room that truly steal the show! With a beautiful brick wall backdrop, a vast open shelf unit that offers ample storage space and an all-white kitchen, it is this social zone that defines the style of the loft.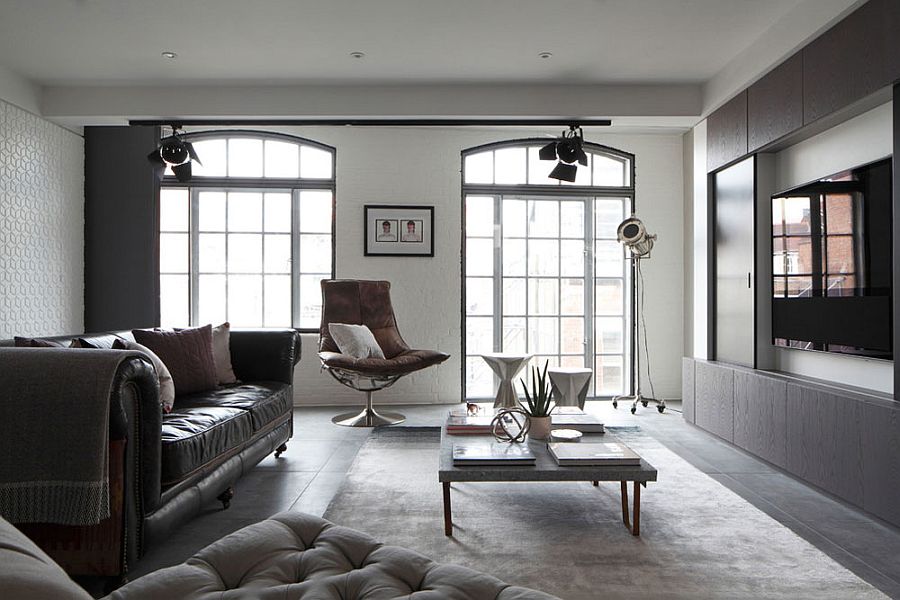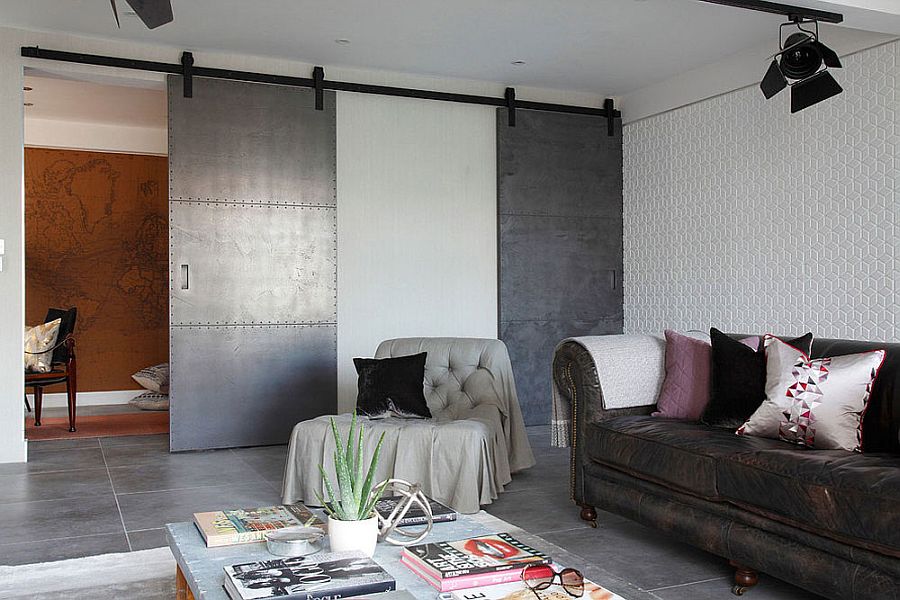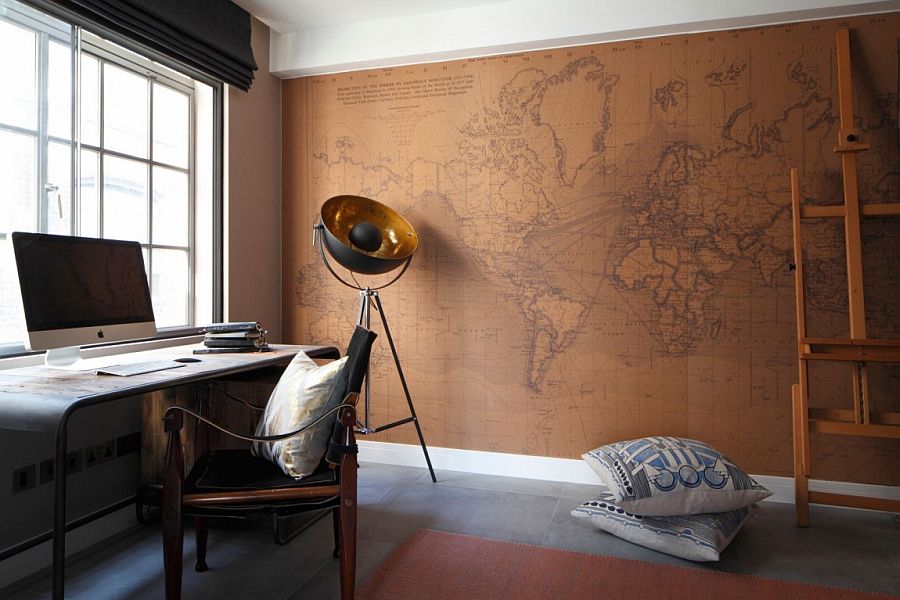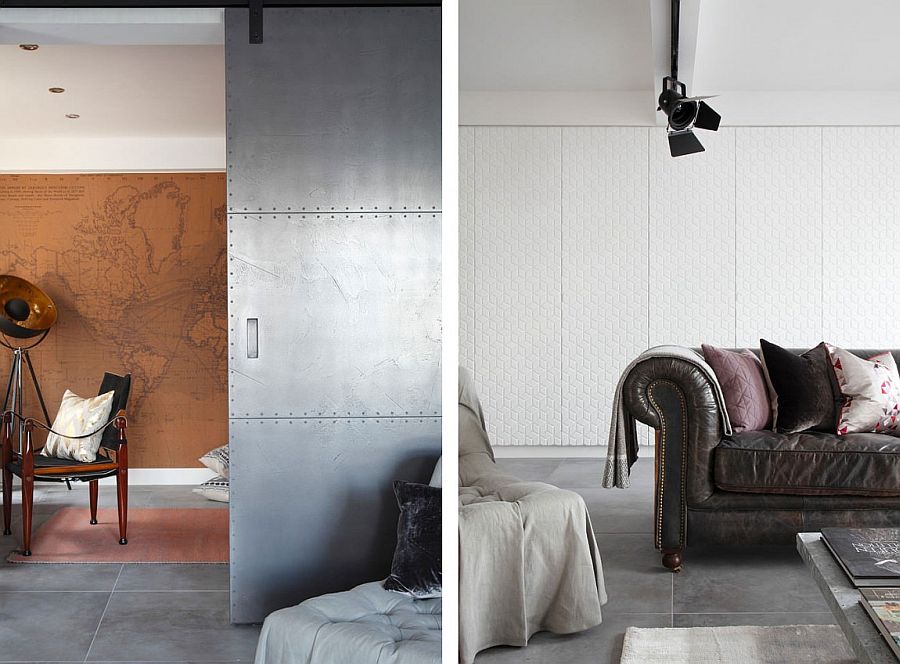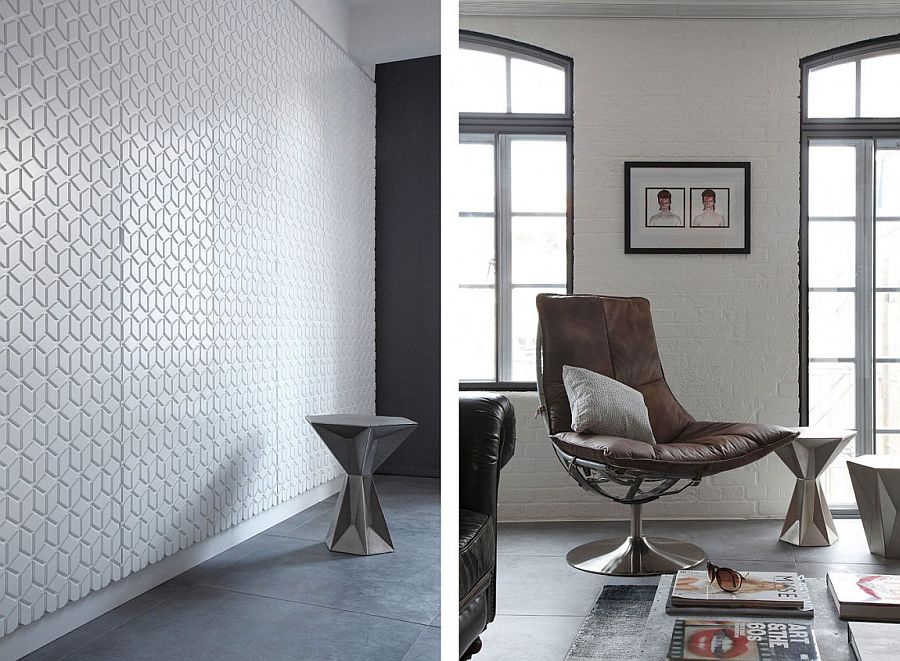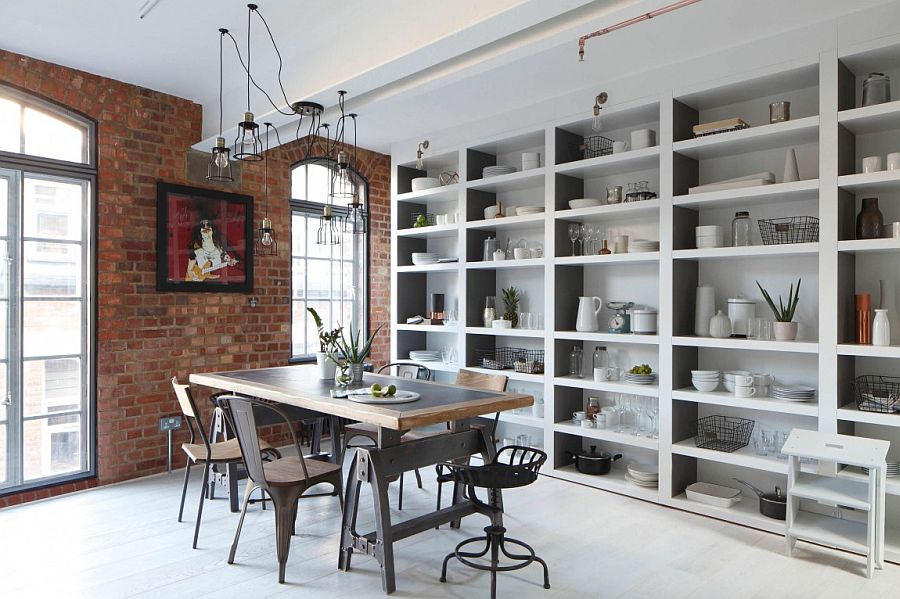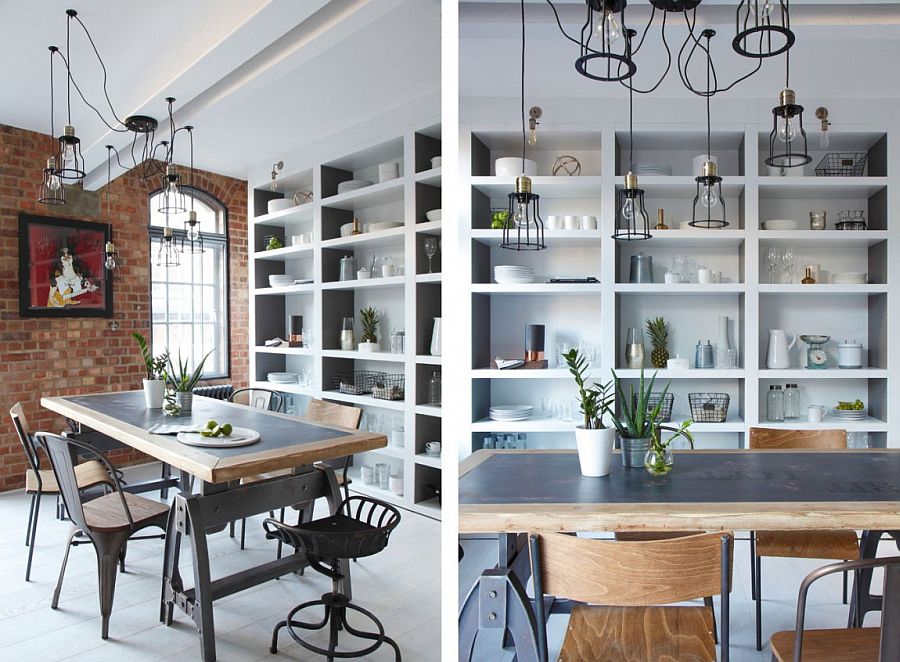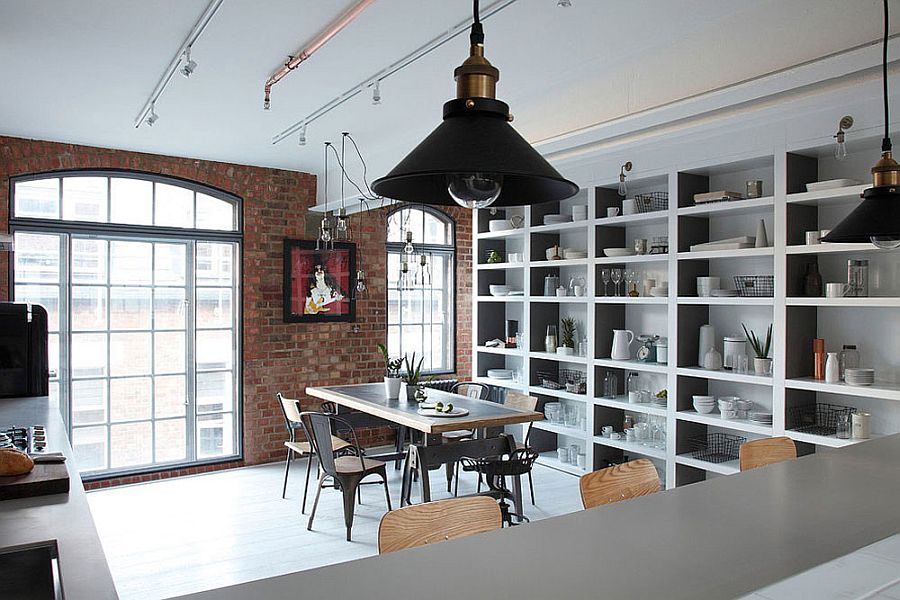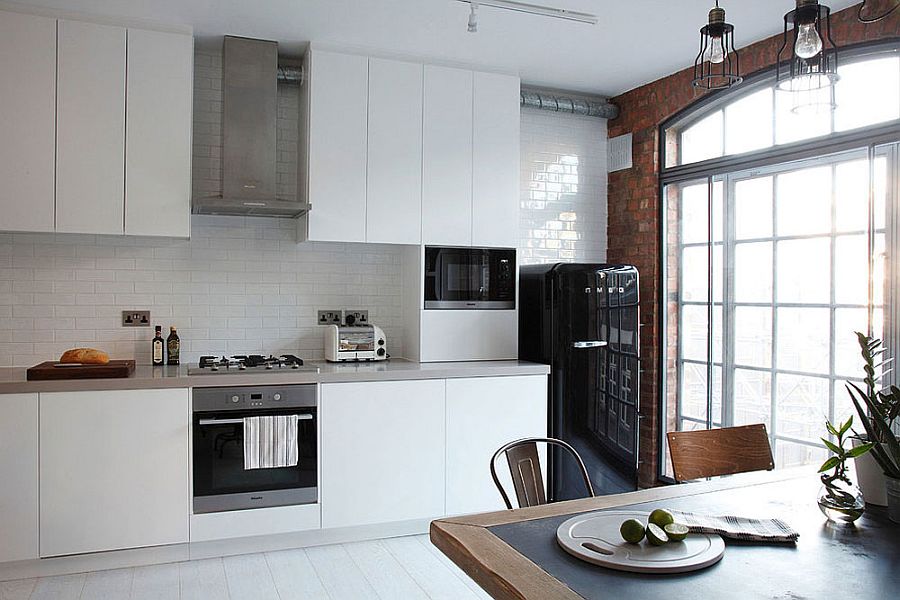 Large windows that typify the urban loft design bring in loads of natural light, even as the bedroom with its blend of vintage and French-style decor offers a tranquil personal sanctuary. A fabulous walk-in closet and an eclectic bathroom complete this exceptional and exclusive loft.