Garden furniture can be a real challenge; it needs to be made of a material that's durable enough to withstand possibly intense rain, punishing sunshine, and, depending on where you live, significant fluctuations in temperature. Plastic usually holds up poorly, and wood can weather beautifully—up to the point where it starts warping (and most woods need regular coatings of sealant to protect them, adding to your chore list). Wrought iron is a super-durable, attractive option that can often be found second-hand if you are on a budget.
Wrought iron is often thought of as the curlique'd stuff that populates English gardens, but the tough metal can be crafted in all kinds of ways, from vintage-inspired (that lacework effect) to clean and modern. If you find some pretty wrought iron garden furniture, don't be put off by a little rust—simply sandpaper it off until it's smooth, and repaint with an outdoor/weather-resistant paint.
The Classics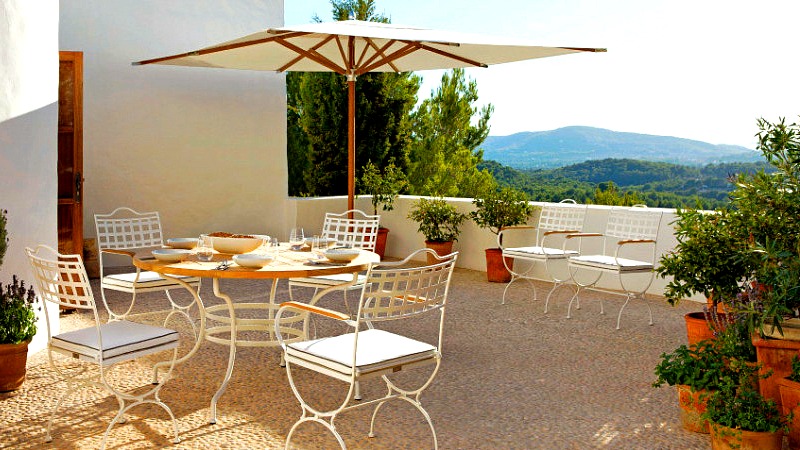 A circle-and-square set of wrought-iron, this vintage set got a new wooden tabletop and new cushions to freshen it up. A clear piece of glass cut-to-size could also have worked nicely here instead of wood as a tabletop.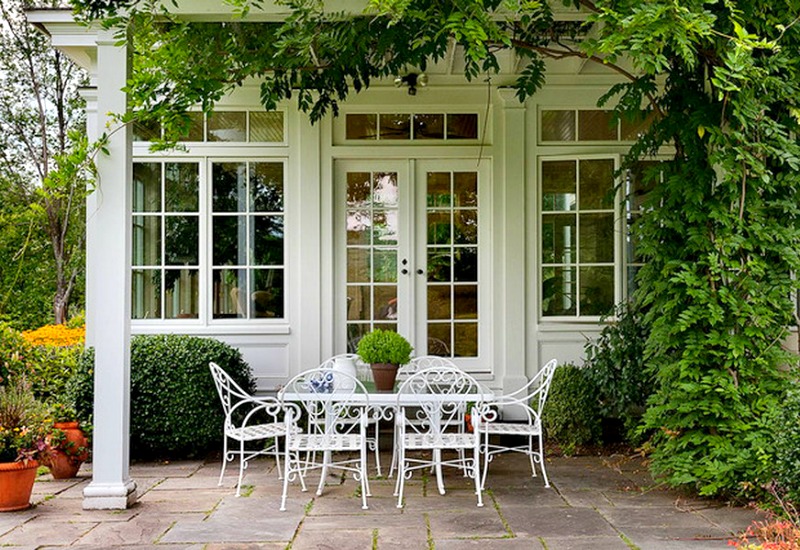 Of course, wrought iron still looks great in white, paired with a classic backdrop, like this beautifully proportioned home. Note the potted plant on the table, which brings the patio area here together with the house and surrounding landscaping.
A More Colorful Take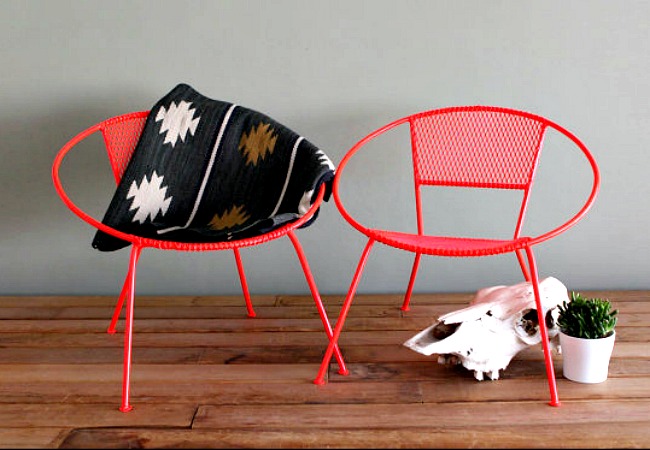 Originally designed in the mid-1950s, these indoor/outdoor hoop (or clamshell) chairs by Salterini look just as modern today, and since there are plenty of them available on Etsy and Ebay, prove that great style lasts decades—or longer.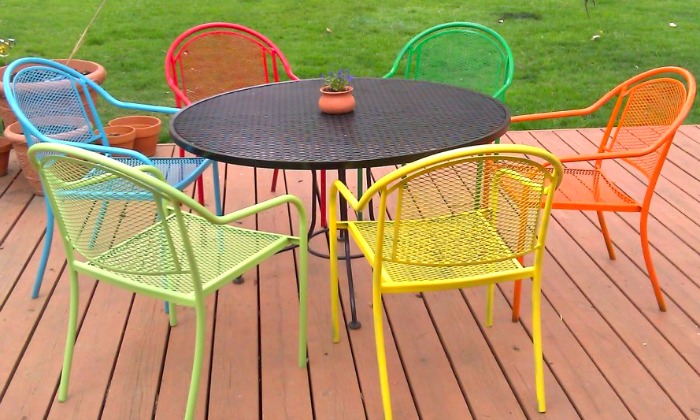 These basic wrought-iron pieces were brought back to life—and added a sense of modern fun—when simply repainted in varying bright tones.
Creative Contexts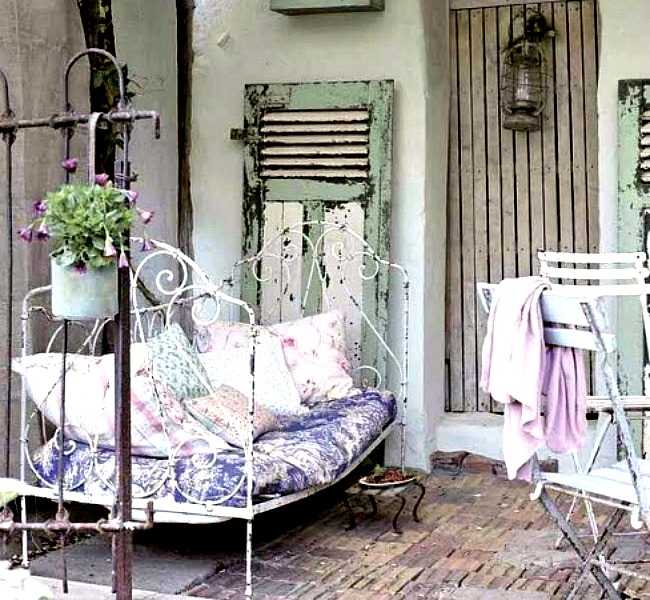 There are daybeds aplenty made with wrought-iron, which makes them perfect for a shabby-chic outdoor bed for summertime naps in the shade.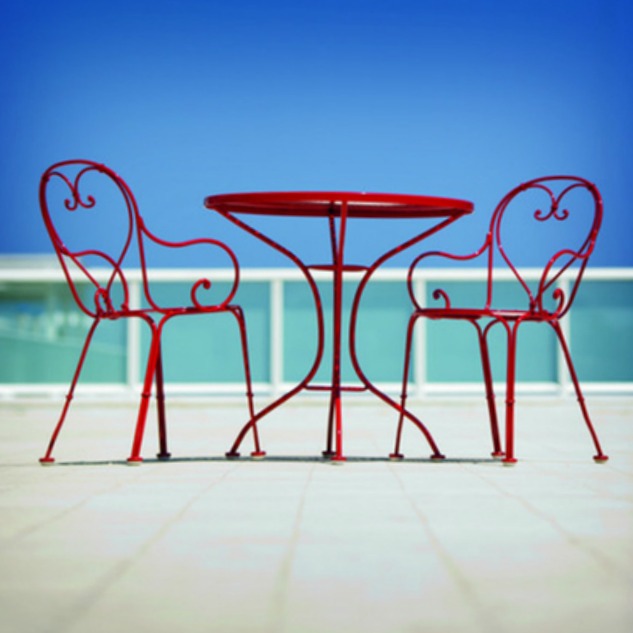 Wrought iron—even vintage-style pieces like the sweetheart cafe table and chairs above—can work way outside the English cottage garden or patio. Placing them in an unexpected locale, like a rooftop overlooking the Caribbean Sea, gets the fun of juxtaposition going on.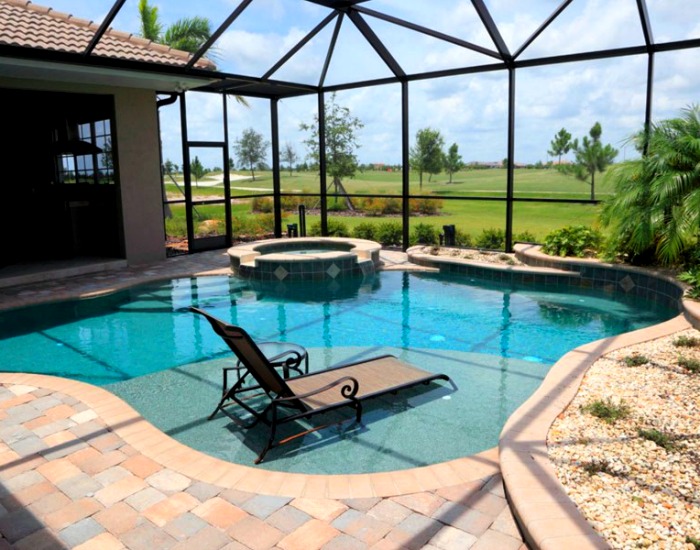 Metal means you can put a wrought-iron lounger right in your pool, so you can dip your toes in while you read (or keep your drink cool in the water).
Cozy Up for Cocktails—or Coffee!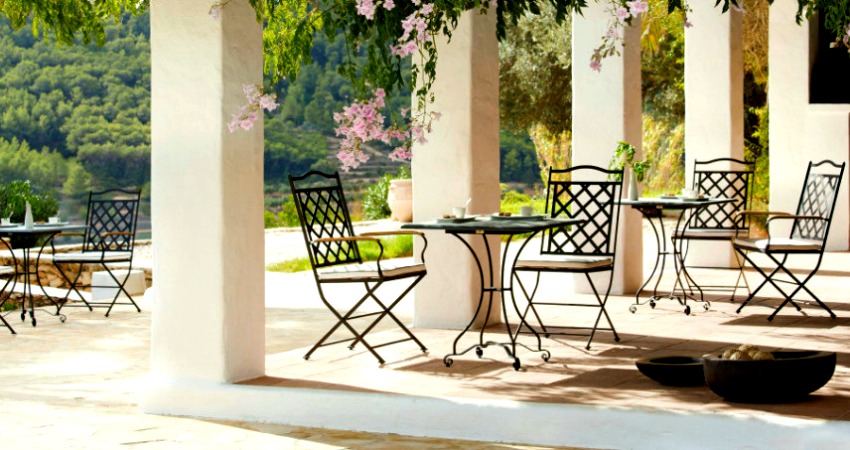 Wrought iron in matched sets doesn't look as "matchy" as other materials do, and you could mix it up even more (while still creating a few separate spots for friends and family to enjoy an outdoor space) by varying cushion covers for the chairs in the setup above.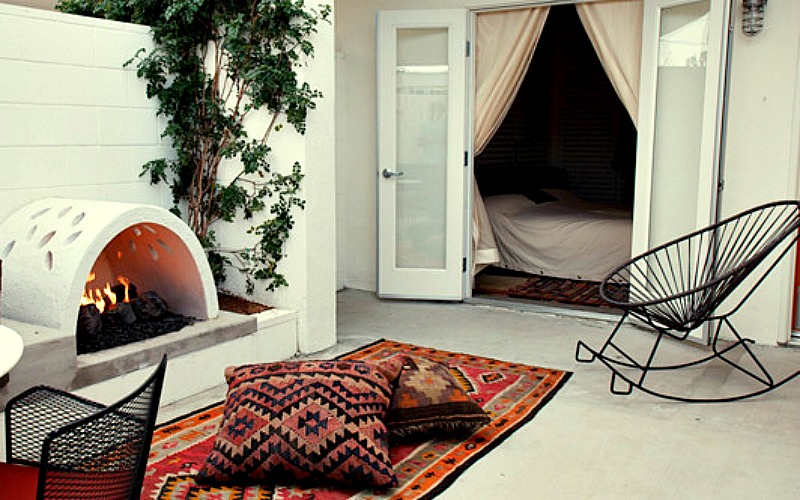 The Ace Hotel in Palm Springs combines a wrought-iron rocking chair (so cool) with Mexican textiles in a relaxing but incredibly chic patio. Imagine being wrapped in a warm blanket rocking next to that fireplace!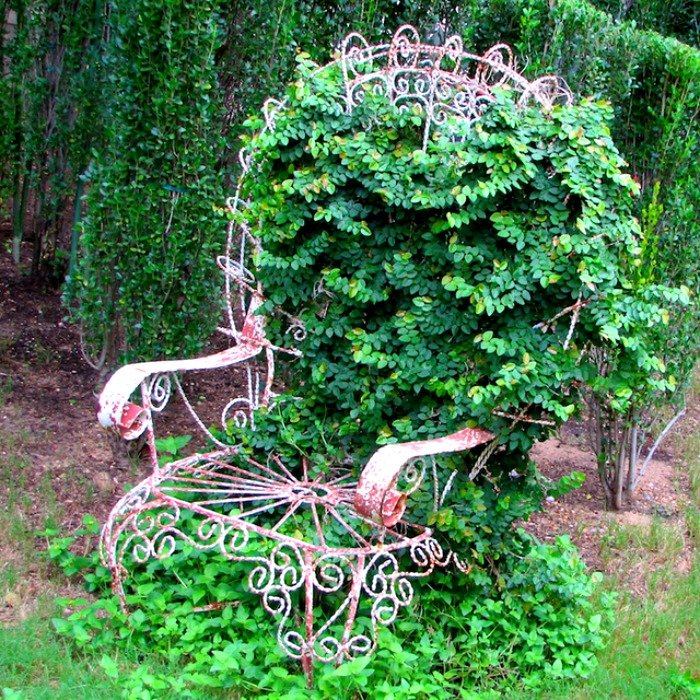 If and when you abandon your garden for a time, don't worry—wrought iron pieces won't go anywhere, but will just keep blending in to the overgrowth and still manage to look great.