There are some rooms in the house that we design and decorate for our own pleasure and other spaces where 'hosting guests' becomes a consideration. The powder room might be pretty small in its size (we have seen some really petite ones over the years), but it can end up making the biggest impact when it comes to impressing your guests! Creating a remarkable, functional and trendy powder room is a lot easier than you think, and the results will be well worth the time spent.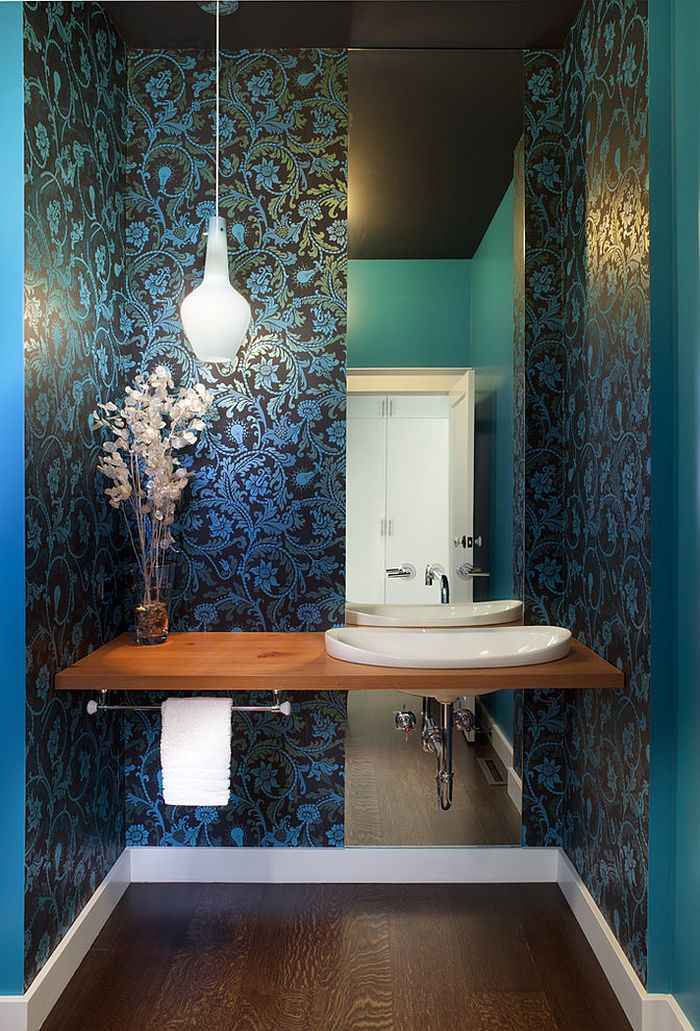 A smart powder room is one that combines form with functionality. While most of our tips today will be focusing on the first half of the equation, do not forget about the latter part. From stocking up on toilet paper and soap so that they do not suddenly and embarrassingly run out when guests arrive to making some space for the reading materials, do not overlook the little things. With that in mind, read on to find out more about how to craft that dream powder room –
1. A Style of Its Own
One thing we absolutely love about powder rooms is how they are allowed to have a style of their own, which is completely detached from the rest of the house. In fact, we would be tempted to say that it is mandatory! Turn the tiny powder room into a world in itself, and let it act as a little escape from the contemporary humdrum. Pick exotic themes inspired by Victorian, Mediterranean, Hollywood Regency and Bohemian styles to let it really have a personality of its own. Of course, you can go in the other direction by choosing styles like industrial, rustic or farmhouse for a completely different vibe.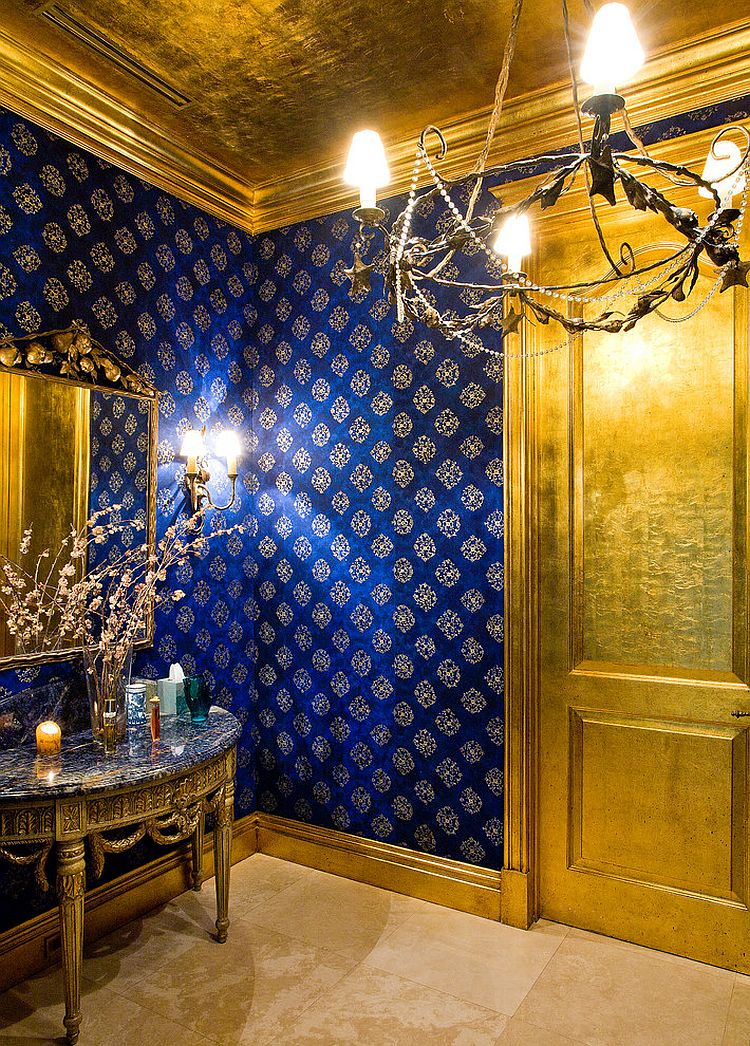 2. A Sensational Vanity
The vanity in the powder room is often the only major decor piece that takes up square footage and stands out prominently. Let it be much more than just a simple sink, and the additional counter space will also add to the functionality of the powder room. Vintage and reclaimed units fitted with a sink or glam pieces with Art Deco style are currently popular choices in powder rooms across the globe.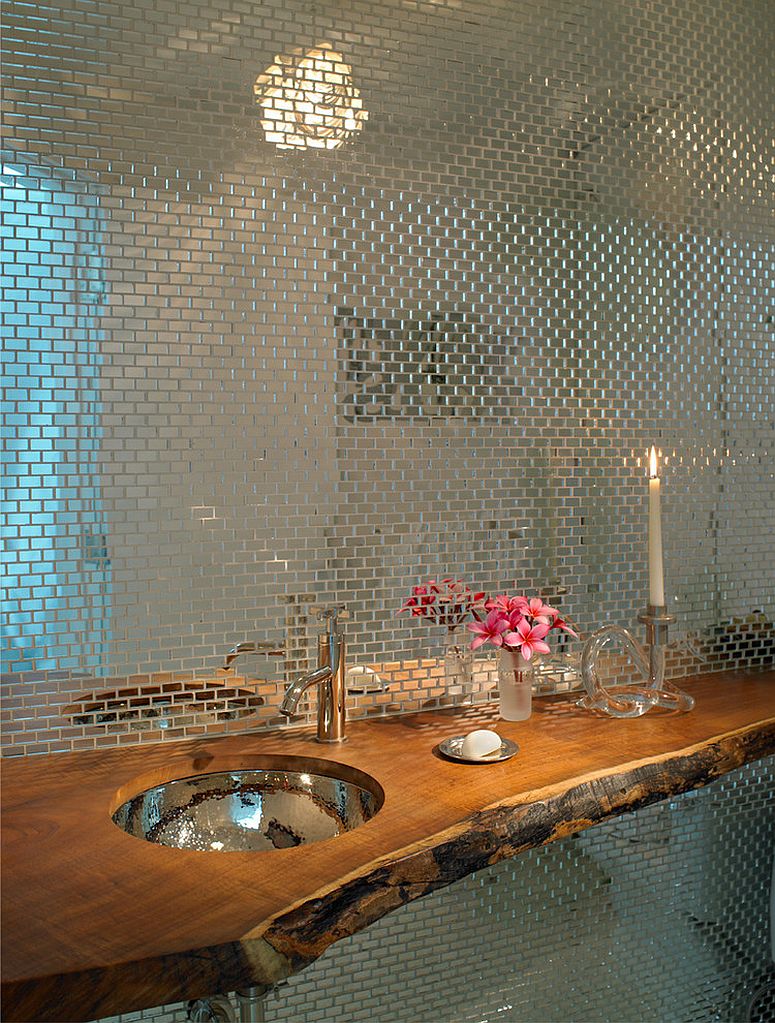 3. Color and Class
There are innumerable occasions when we tell our readers not to fill a small space with too much color and to stick to a neutral palette with no more than 2 or 3 hues. Well, in the case of the powder room, you can conveniently flush that rule down the drain. Feel free to use bold color in the powder room and turn it into a showstopper. While an overload of colors like pink, fuchsia and purple give it a feminine look, gold, black and silver tend to provide a more neutral backdrop with a hint of sophistication.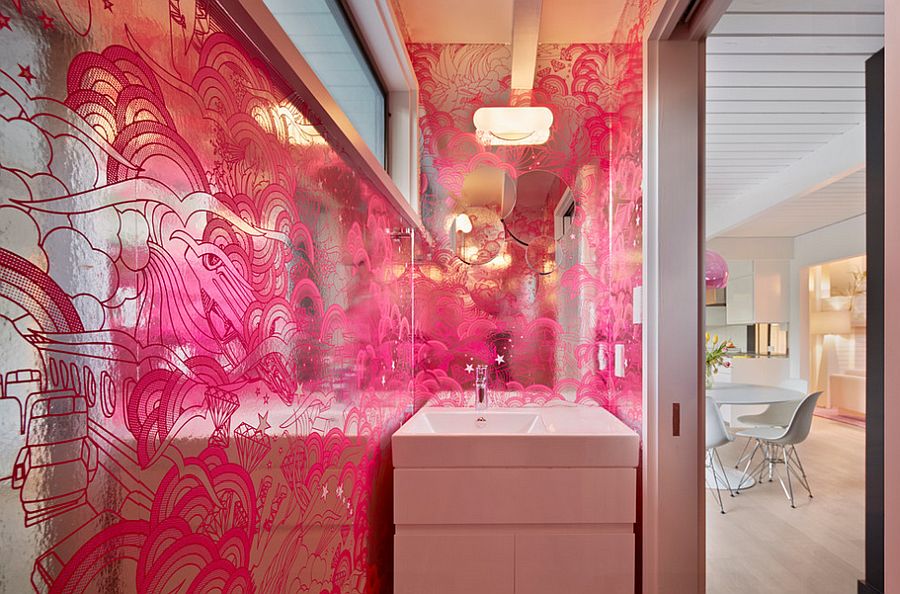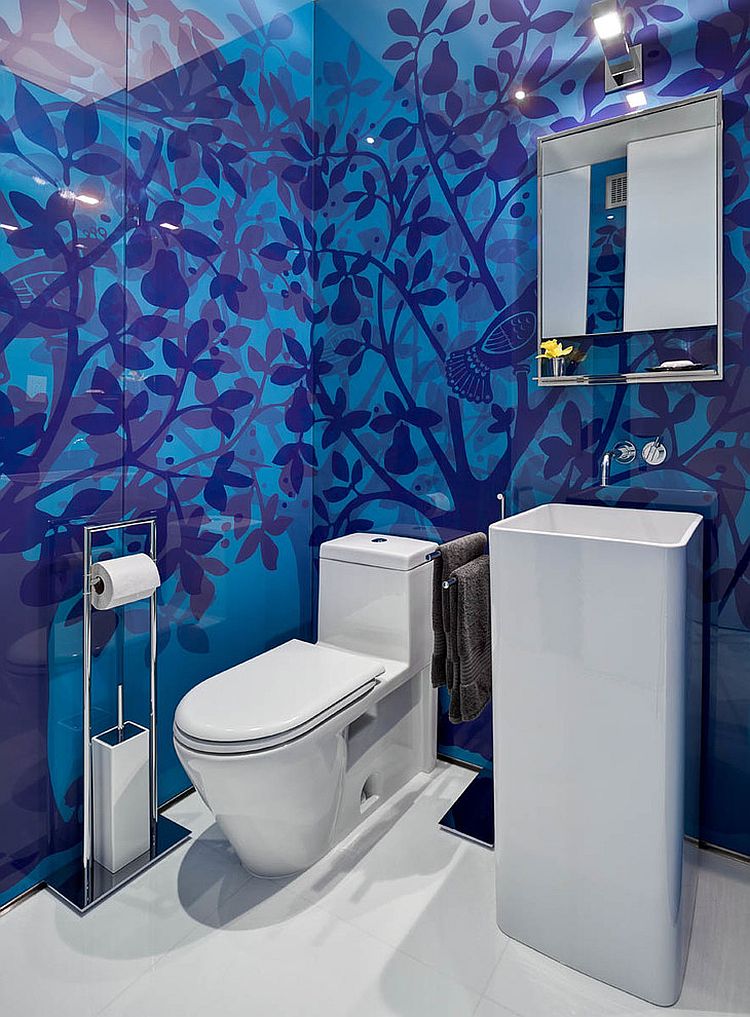 4. Walls That Come Alive
But shaping that awesome powder room is much more than just adding color, and this is where wallpaper is the chosen way forward. You will rarely come across any modern powder room that does not use wallpaper (at least partially), and for good reason. Wallpaper adds pattern (and a times, even texture) to the powder room and does so with ease and elegance. The choices are endless when it comes to wallpaper in powder rooms!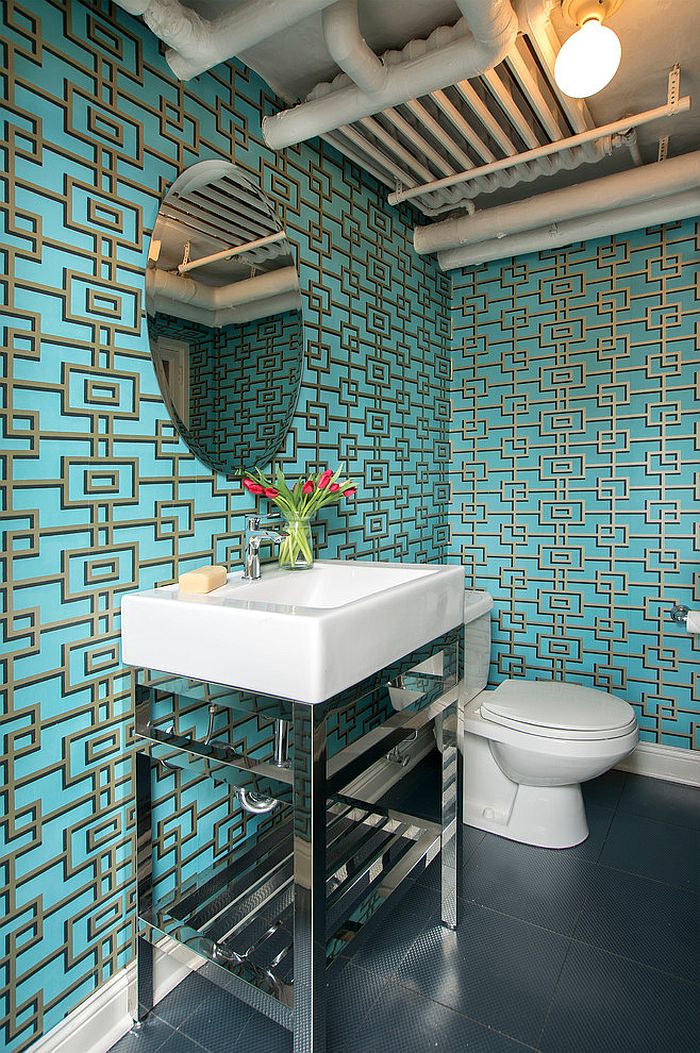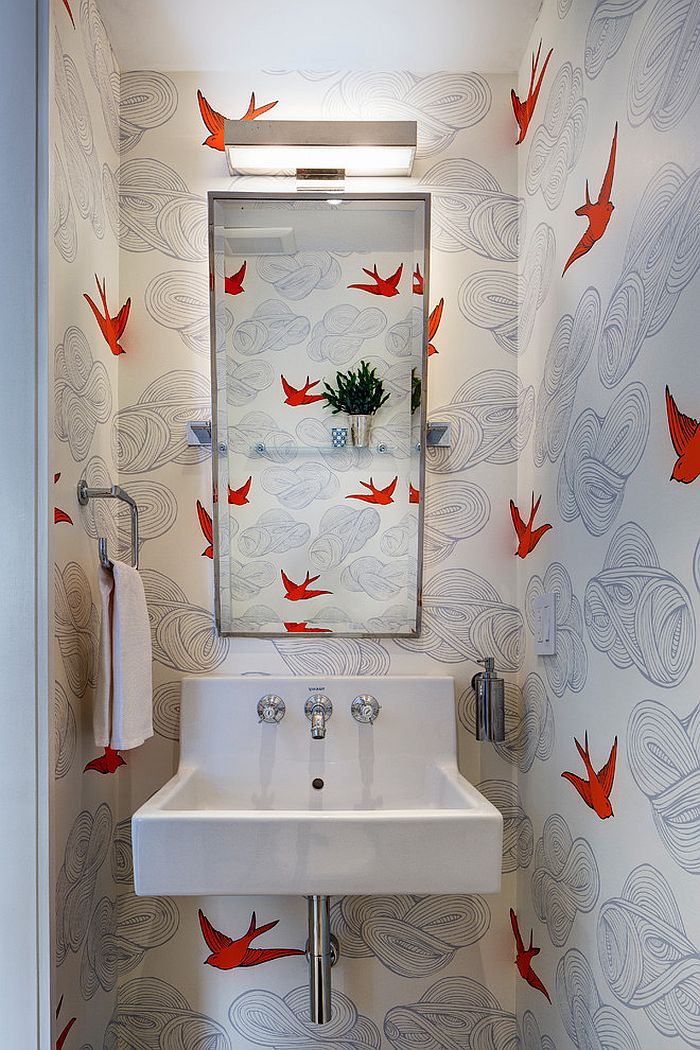 5. Mirror, Mirror on the Wall…
If the vanity is the icon of the powder room that defines it, then the mirror on the wall is the feature that act as the icing on the cake! It goes without saying that the mirror you pick (and its finish and look) must complement the style of the vanity and needs to accentuate the theme of the room. From its shape to the mirror frame, remember that every little detail will eventually alter the appeal of the small powder room.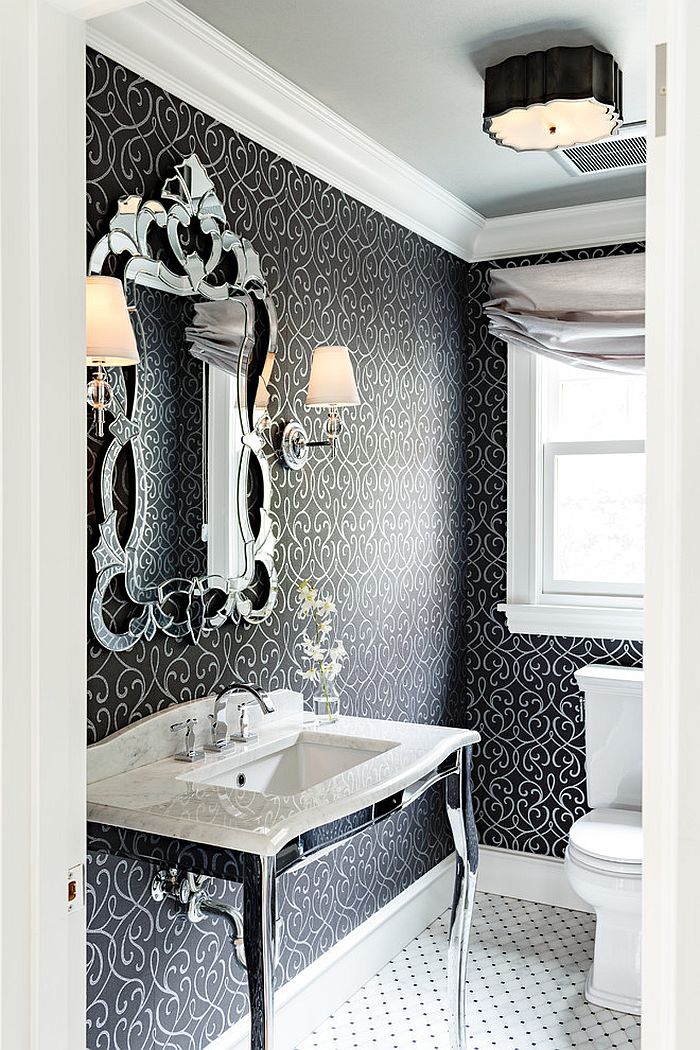 6. Lighting and Space
Look, no one expects to walk into a powder room and find a lavish palace in there. It is not the wardrobe to Narnia, so do not really fret about the lack of space too much. Instead, use simple tricks to make it seem a lot larger than it really is. Lighting can play a big role by making the space seem a lot airier than it really is. Scones and pendants that work well with the mirror you have chosen and the vanity can turn the powder room into a dreamy delight.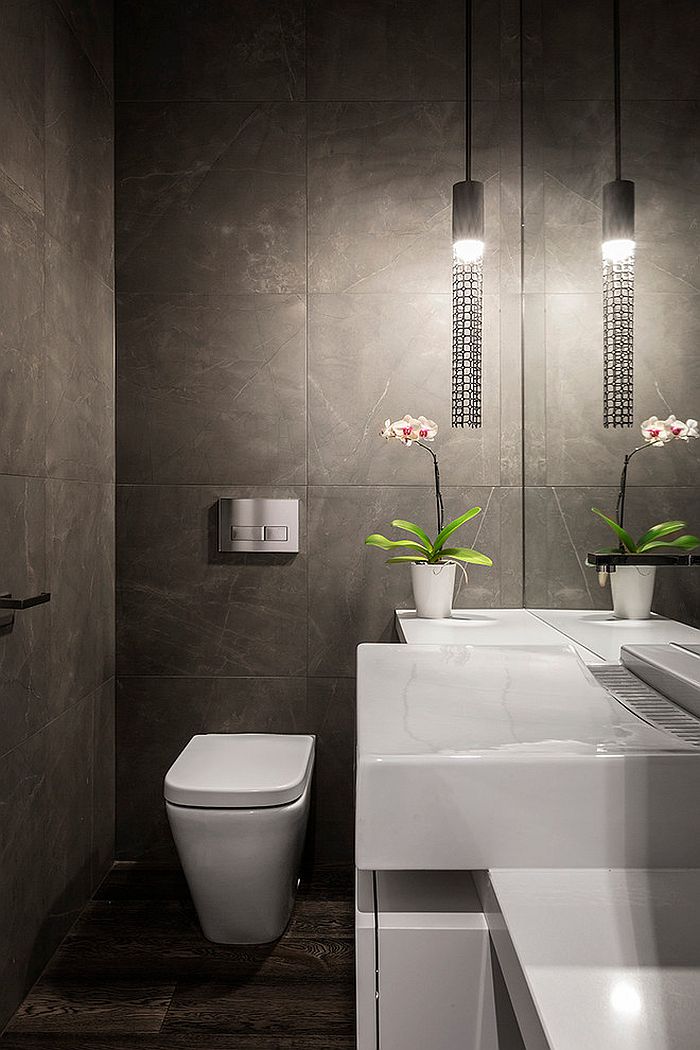 But do not confuse proper lighting with a 'flood of light'. A powder room with a dark, sophisticated ambiance will actually look even more amazing with dimmer lights that play on the mood of the posh setting. Like in the case of decor, balance is indeed the key.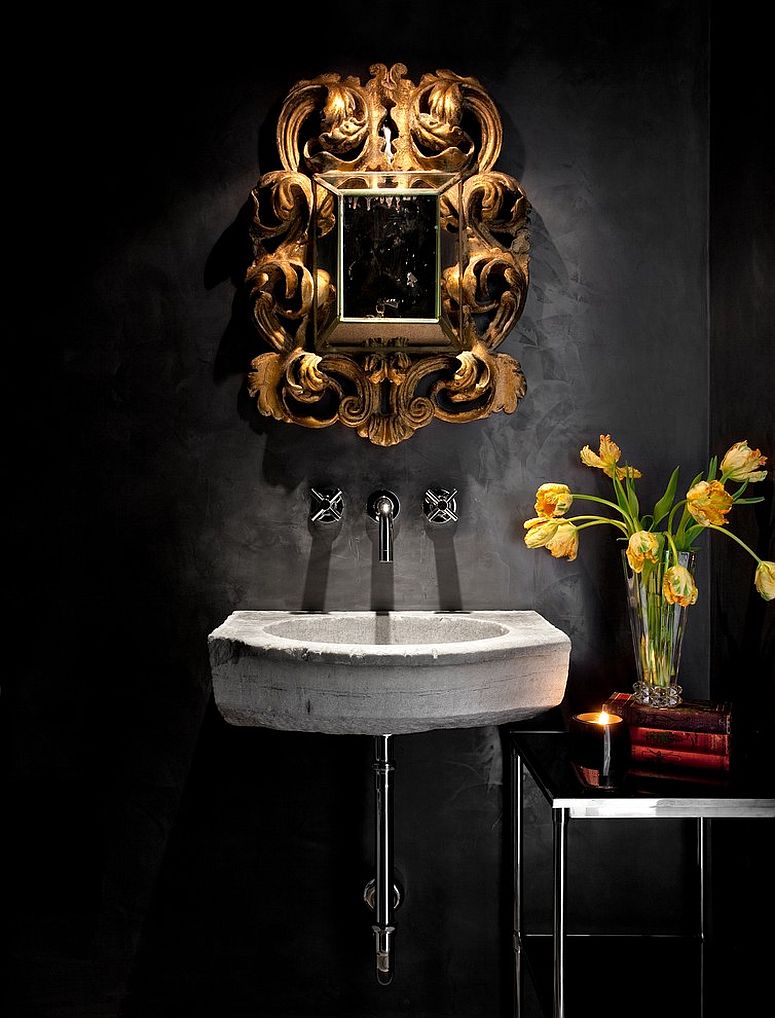 7. Expressive Ergonomics
To really let your powder room shine, you need to create an environment that is free of clutter. Again, this does not mean a sterile space without color or creativity. You can still add a wonderful piece of art to the walls or decorate the vanity with a vase filled with freshly cut flowers. But do away with the unnecessary to ensure that the curated details of the room shine through.