Think of Bondi in Sydney, Australia, and it is the images of sun, sand and surf that come to mind immediately. The bustling neighborhood is obviously renowned for its beaches across the world, but today we turn our interest toward the gorgeous Bondi Home redesigned by LSA Architects, complete with loads of contemporary flair. The single-family house was revamped to bring the outdoors inside while creating a private deck space, a barbecue area and a relaxing backyard that includes a small pool. Custom-made panels and a smashing wooden deck combine to extend the living area outside with effortless ease.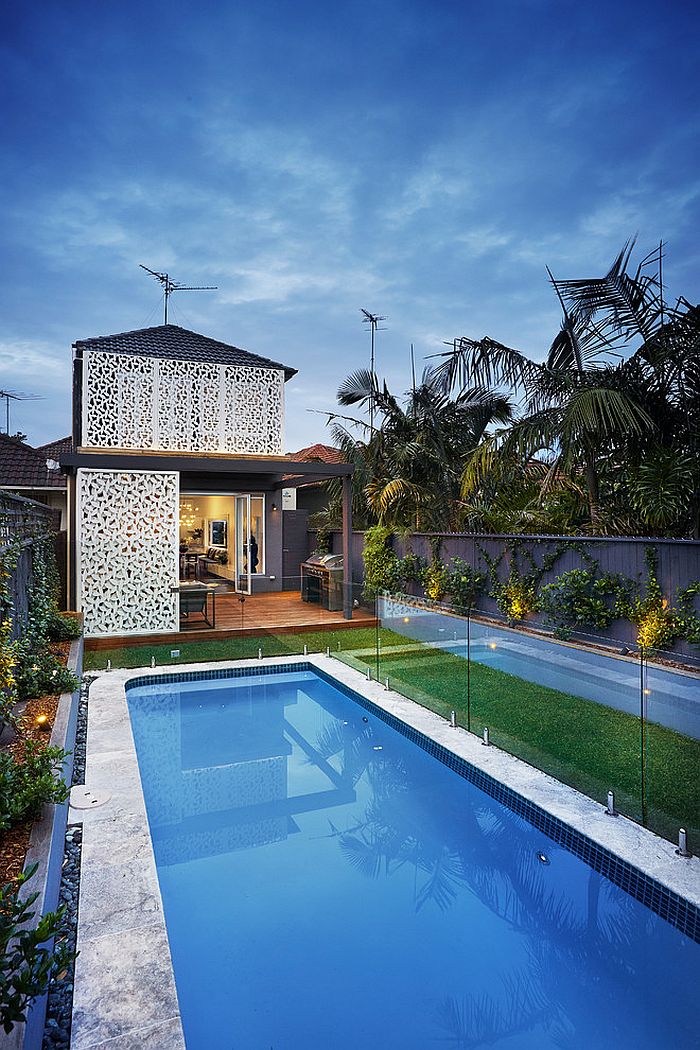 The interior also does away with unnecessary partitions, as one long living space serves as the new social zone where the family can comfortably spend a relaxing evening. An all-white kitchen with marble backsplash and a smart workstation sits on one end of this extended living area, while a relaxing family room occupies the other end. A unique dining space snugly rests between them and features a beautiful window that brings a hint of greenery into the contemporary home. A large bookshelf wall that flanks the staircase completes the setting.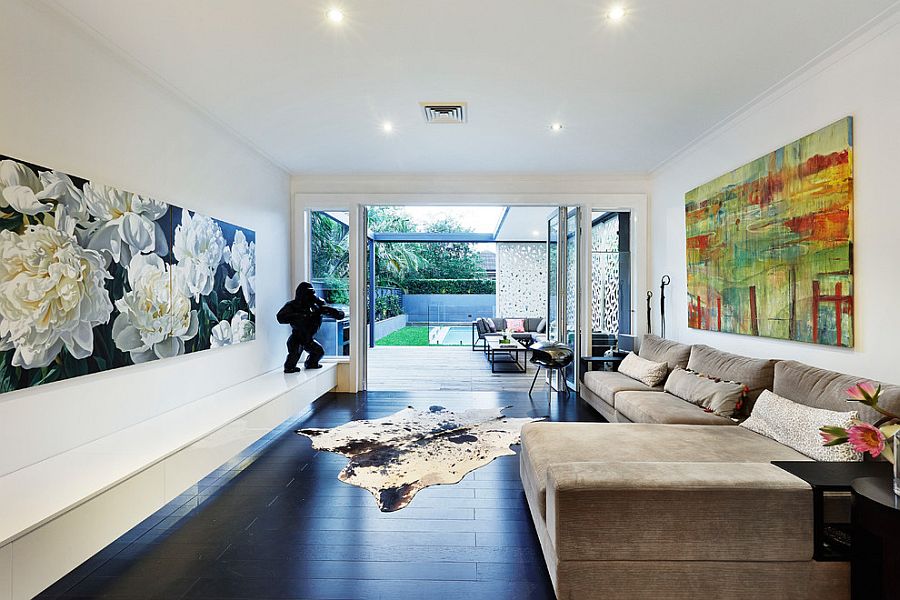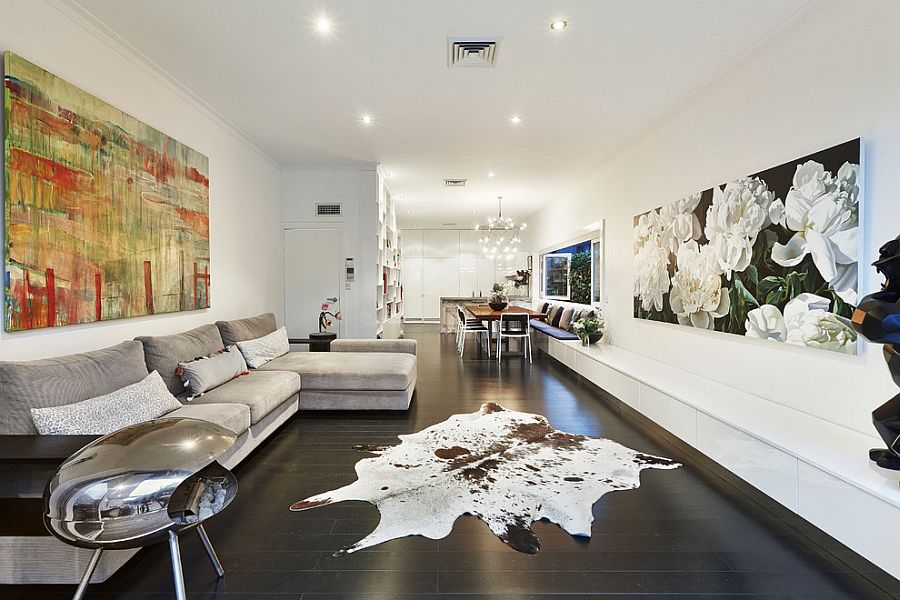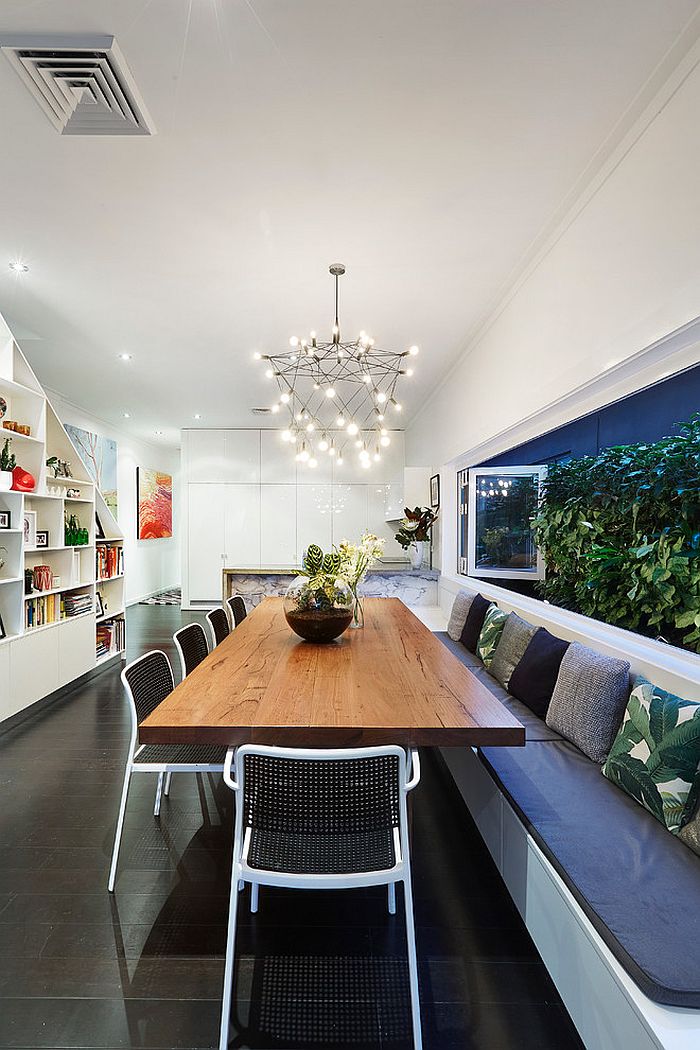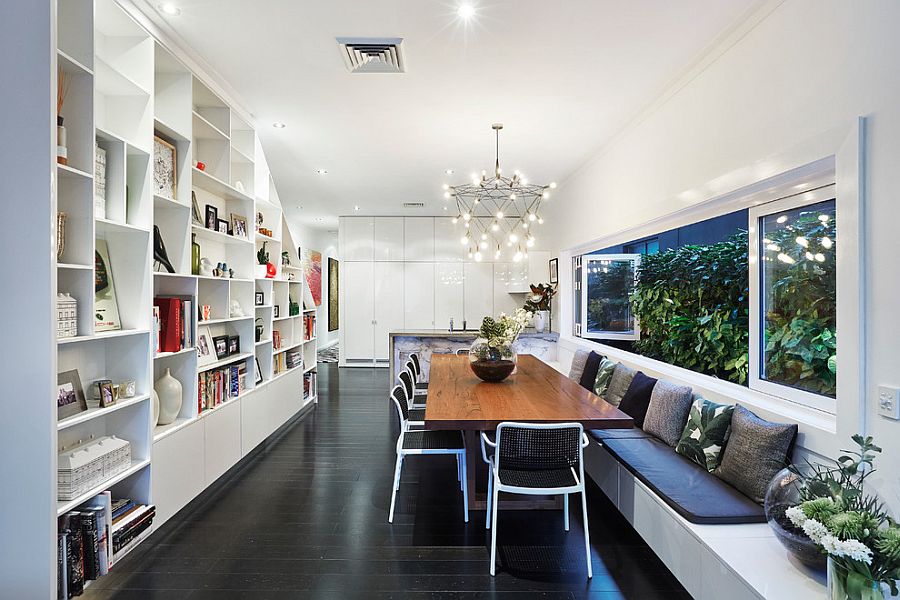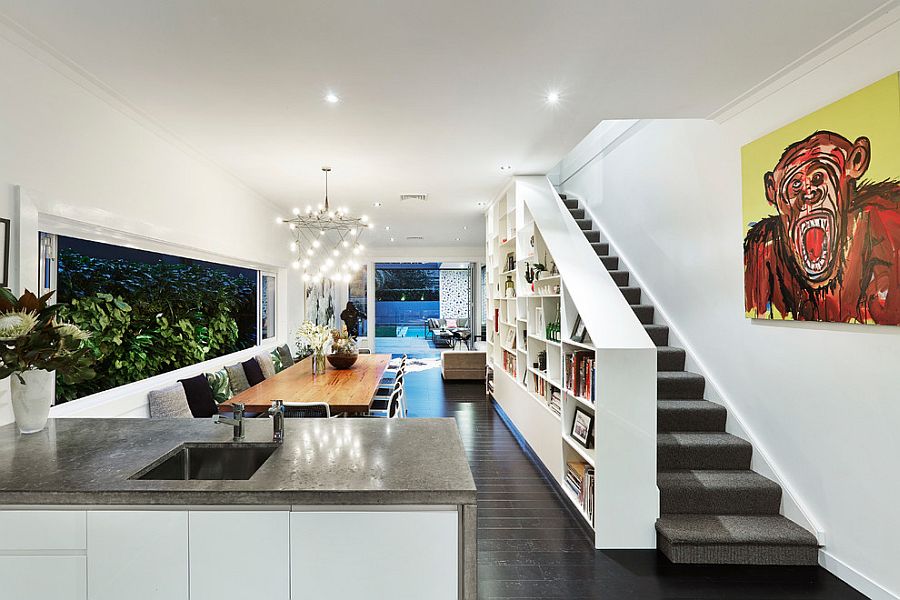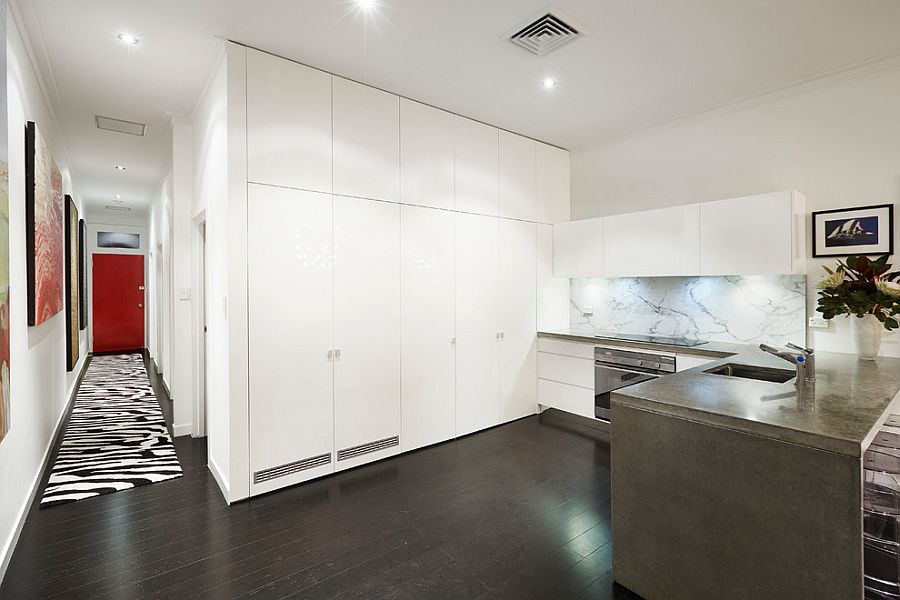 The relaxing outdoor lounge offers additional seating options even as specially crafted white panels keep away any prying eyes. The entire residence has a cheerful, modern and calming ambiance that is accentuated by clever ambient lighting. Interesting wall art, books and accessories bring color to a space that is otherwise clad largely in white and gray.