Contemporary homes that combine smart design with a touch of energy-efficiency and innate simplicity are quickly becoming the norm across a world that is increasingly eco-conscious. Showcasing this trend in a captivating fashion is the refined Wolseley Residence in Brighton, Australia, which aims to serve the needs of a young, urbane family. Designed by Mckimm, the house boasts a structure and a stripped-down interior that are both defined by concrete and steel. Yet the clever use of American oak along with other materials such as marble and stone give the home an intriguing and inviting ambiance.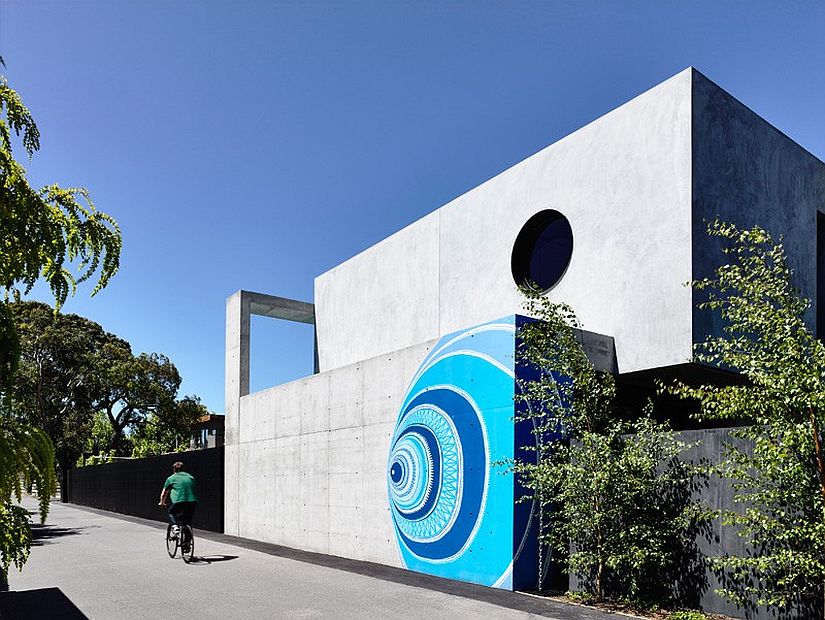 With an almost industrial approach to design, ergonomics and passive heating and cooling techniques that cut down on energy consumption take precedence here. Clean, straight lines give the home a contemporary look, while the social zones, the public areas and even the bedrooms on the top level open up towards the gorgeous backyard and pool area. It is this landscape that defines the overall form of the house, and with a concrete pool deck visually extending the living space outdoors, there is plenty of opportunity created for fun family time.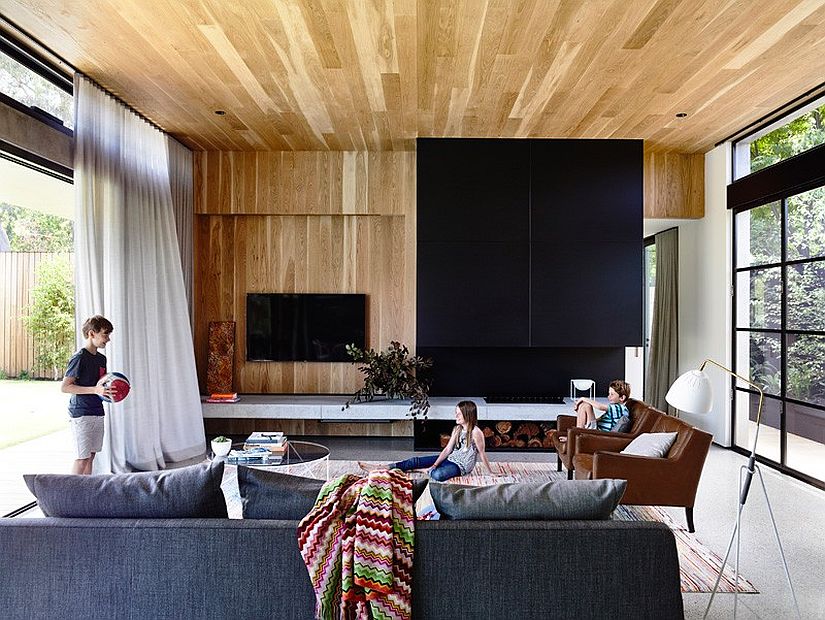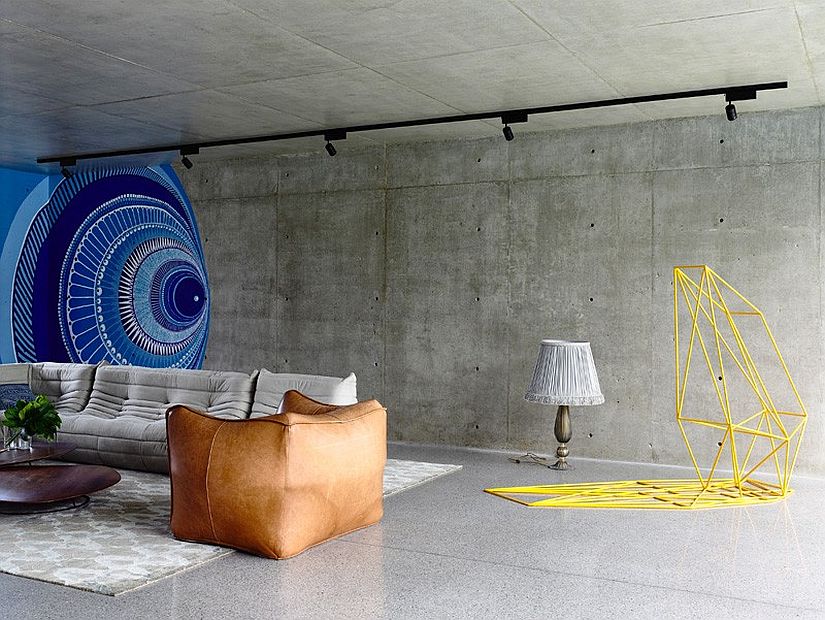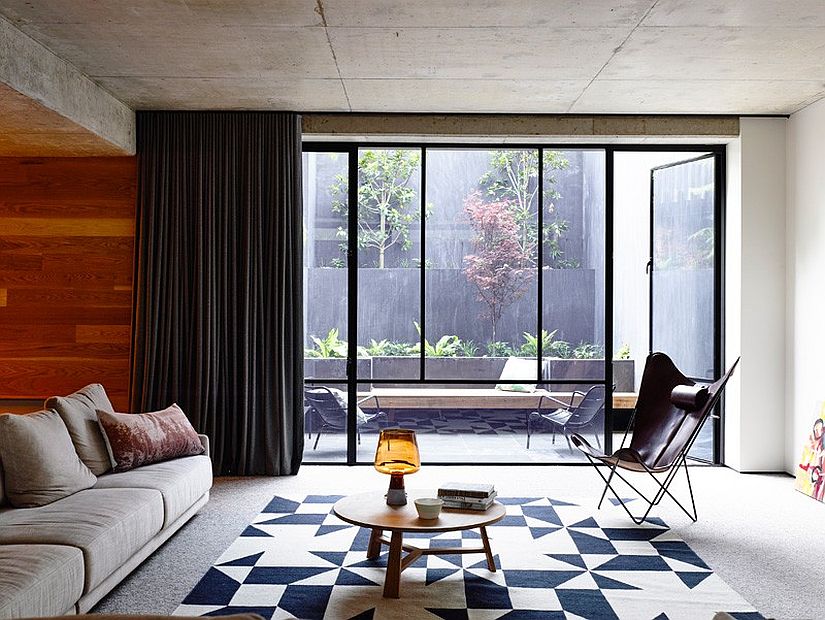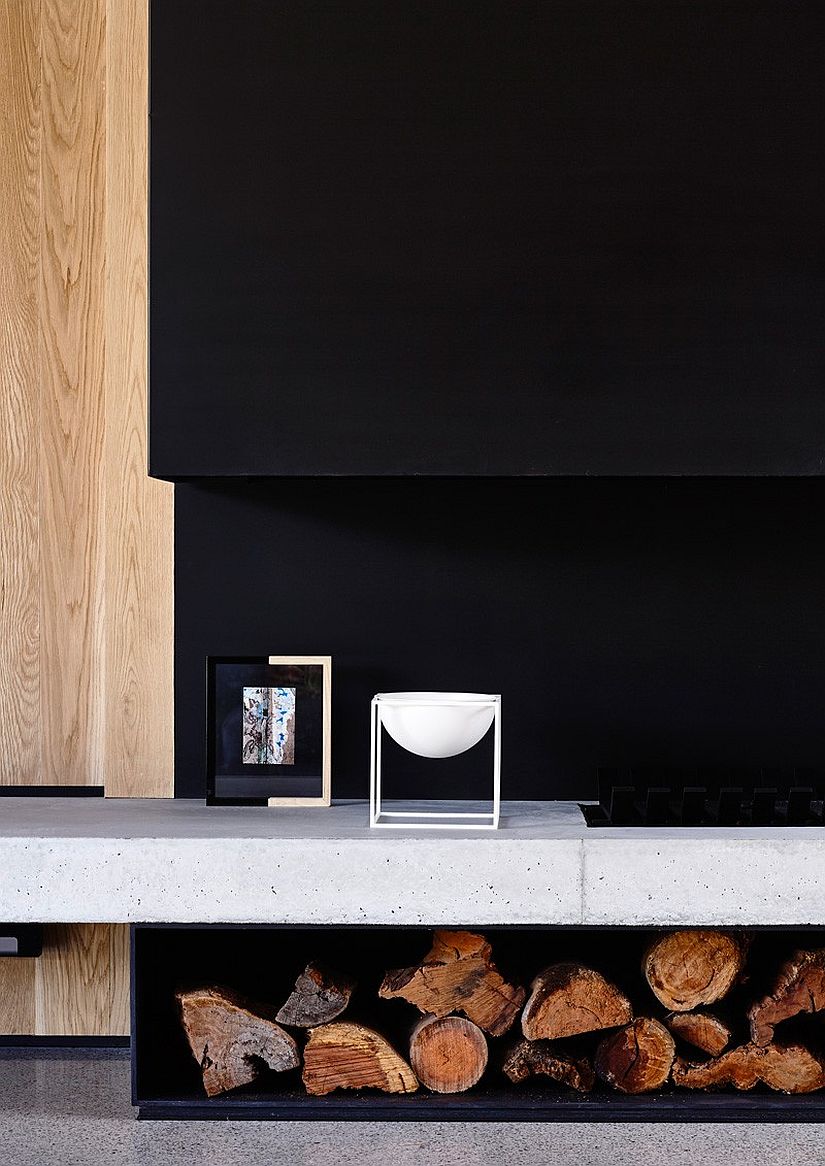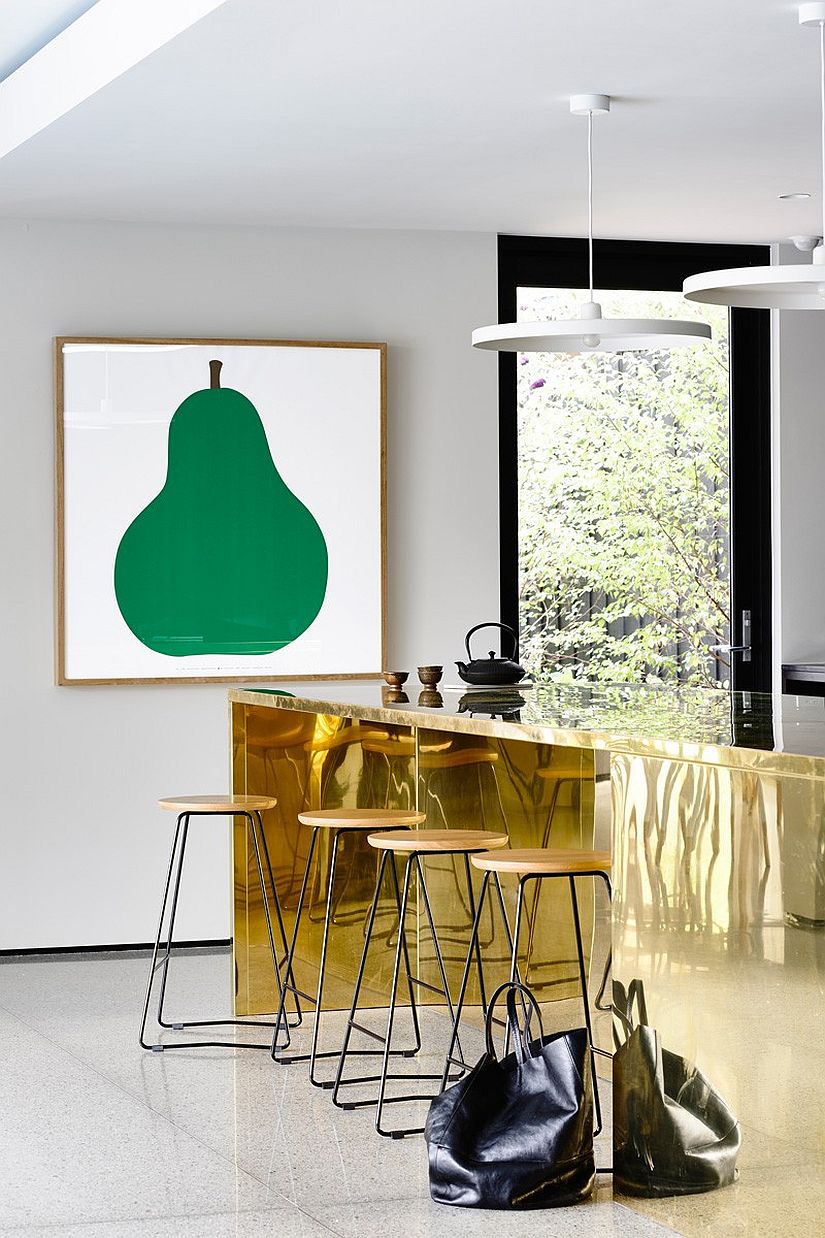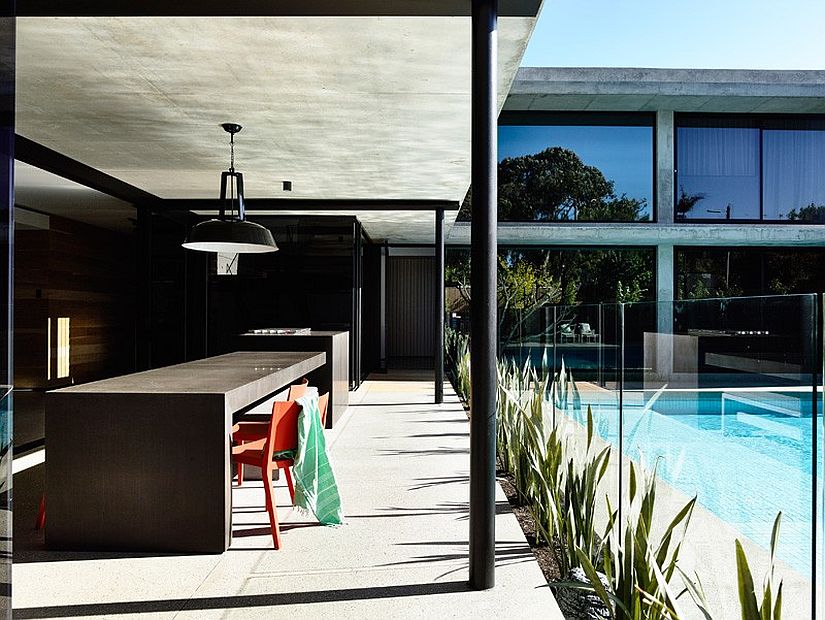 An alfresco area next to the kitchen, a large BBQ space and even an outdoor dining area encourage the family members to spend as much time under the sun and shade as indoors. The extensive use of concrete also minimizes maintenance and offers top-notch insulation, turning the Wolseley Residence into an ingenious, exquisite home.