Few cities in the world match the romantic beauty and timeless elegance of Venice and its renowned waterways. Located on the famous Grand Canal is the unique and charming La Casa del Tempo designed by Claudia Pelizzari Interior Design, and the residence combines Venetian charm with a touch of eclectic brilliance. Filled with colorful contemporary artwork and an amazing collection of exciting accessories, the beautiful home welcomes you into a world of color, creativity and astonishment. The interior of the home stays true to its historic roots while adding several layers of delightful modern design on top!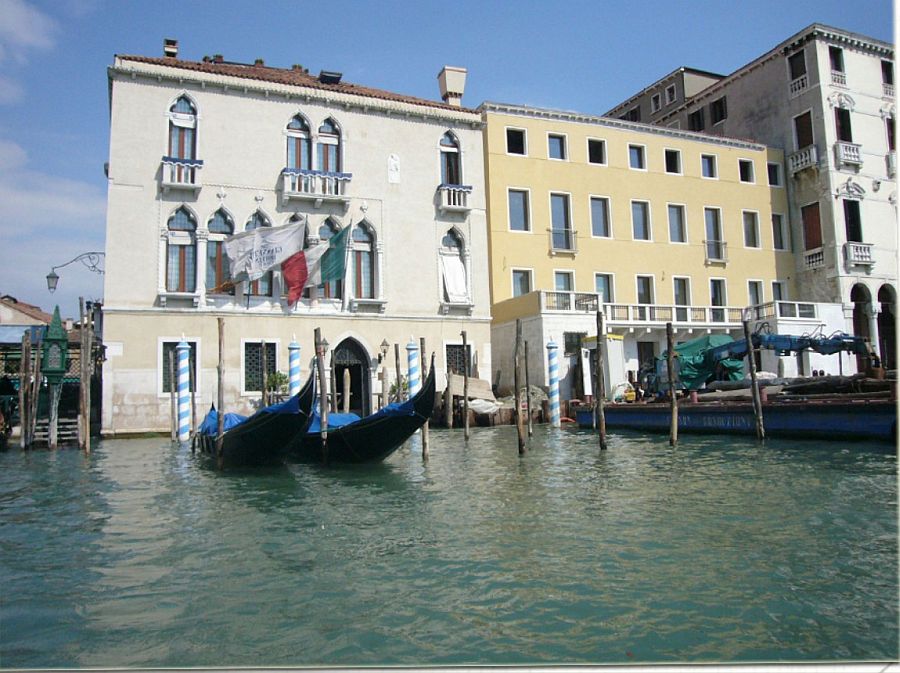 The small living space and sitting area set the mood, as the walls of the rooms are covered with amazing, bright artwork that grabs your attention instantly. In fact, you almost tend to overlook the presence of the unassuming decor, and the existing wooden beams add a fascinating twist to the entire area. While most modern homeowners tend to prefer a more gallery-style display for their curated art collection, this is the case of using artwork to set the mood for a cheerful and eclectic home where every little detail surprises and enthralls you.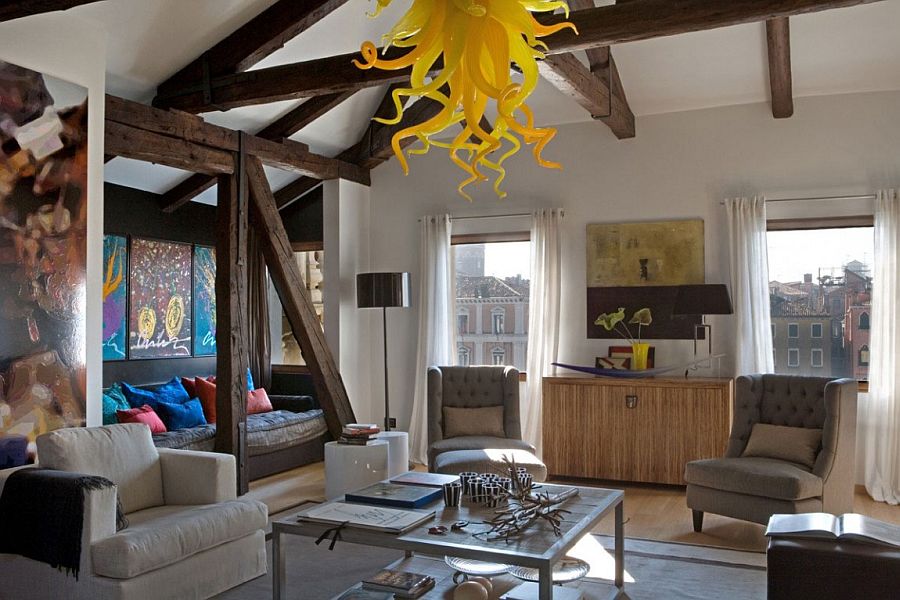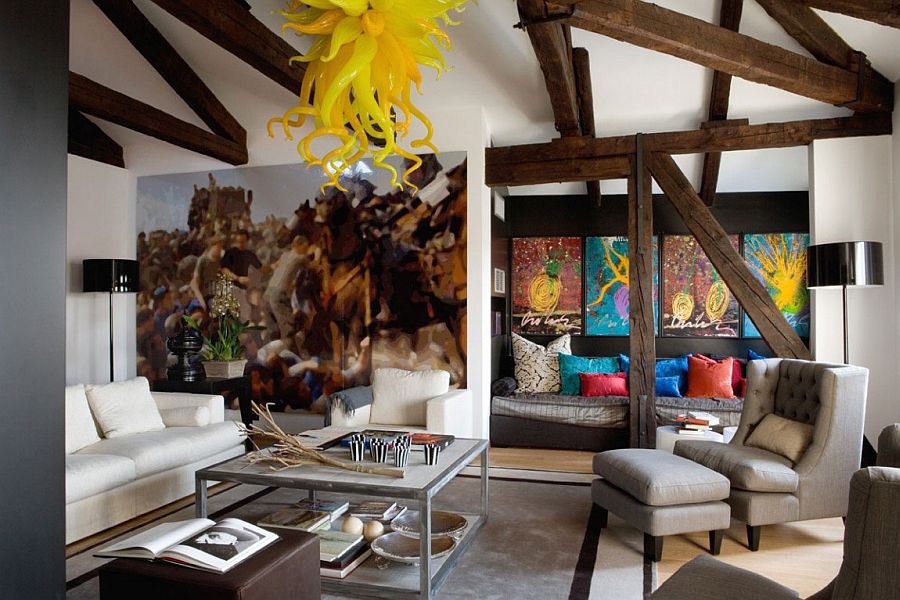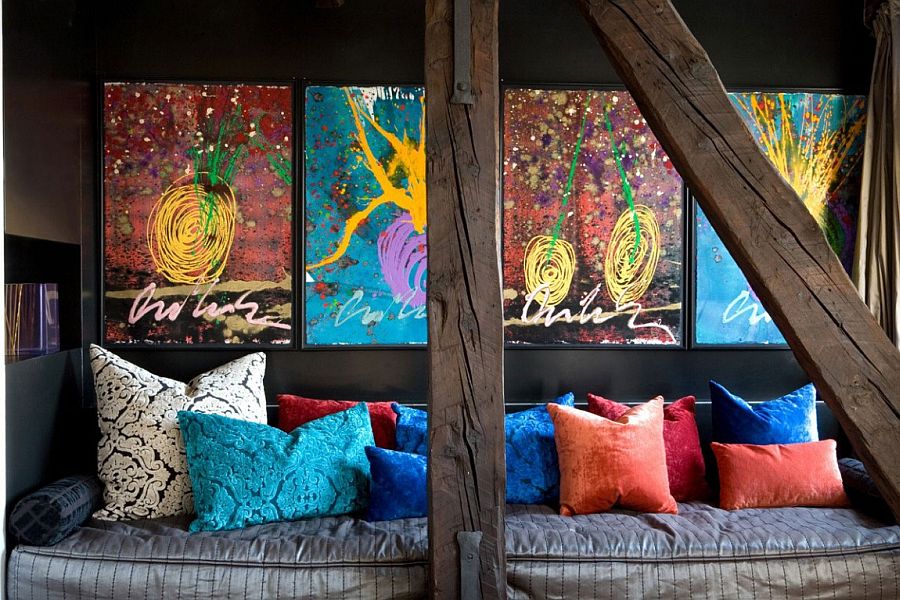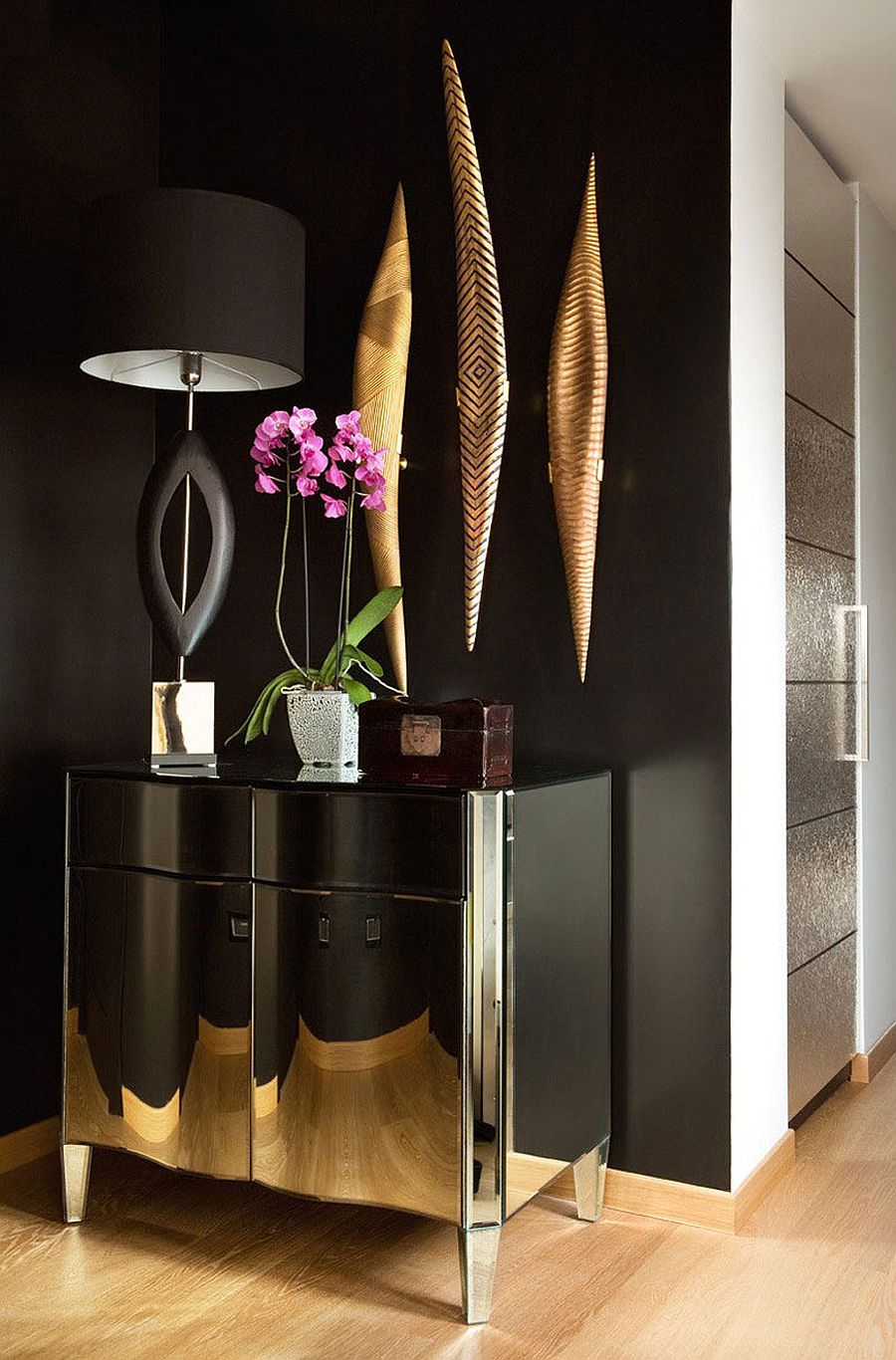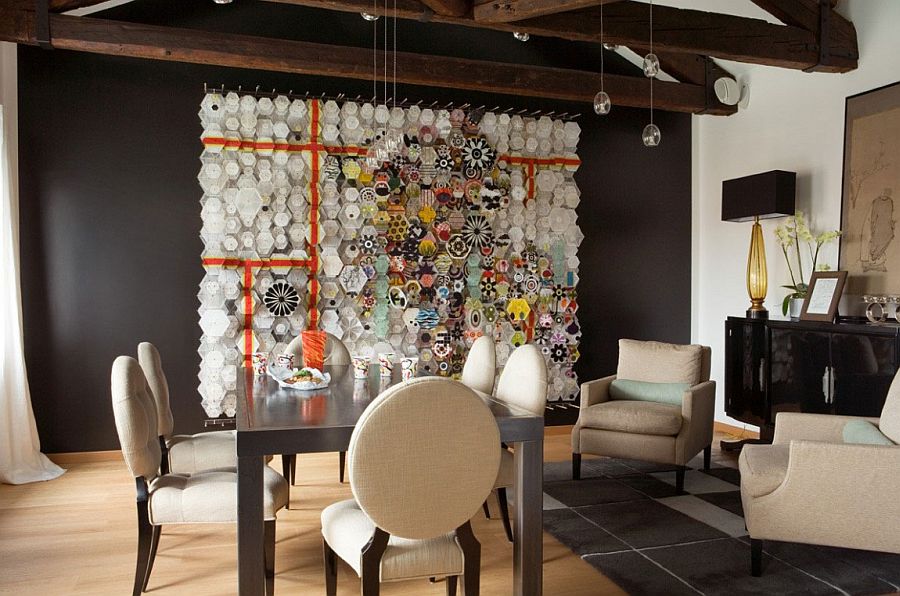 Another feature of the home is the way in which black is used throughout to give the small rooms a sophisticated look. A stylish dining room with a captivating backdrop, bedrooms that offer a view of the lovely Grand Canal through their framed windows, a walk-in closet, a small home office and a modern bathroom follow the color scheme and design template set by the living area. Moving away from the mundane and capturing the spirit of Venice and its rich past to perfection, La Casa del Tempo is truly one-of-a-kind!