In the last few weeks we have seen small apartments that range from those that are as tiny as just 20 square meters in size to an urbane hub in Paris that occupies no more than mere 30sqm. Considering these petite wonders that we have already showcased, this 64sqm attic apartment located in the capital city of Lithuania must seem like a palatial retreat! Vilnius is a city renowned for its beautiful Old Town and its classic architecture that seems to transport you back in time. But this apartment designed by YCL Studio takes a completely different approach with its trendy, contemporary style.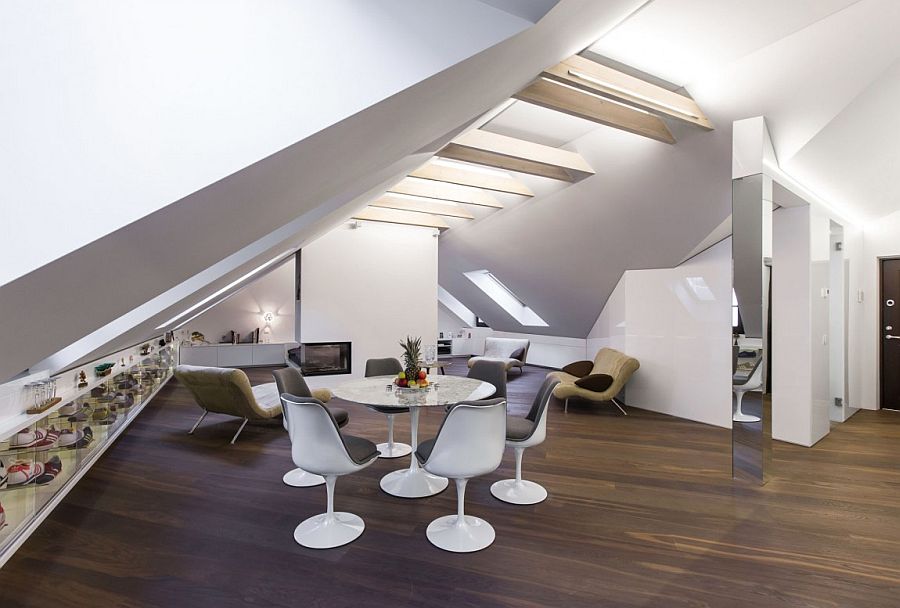 More than the 670 square feet of space, it is the unique design of the attic apartment and the presence of a slanted roof that pose the real challenge here. Instead of further dividing an already limited space into smaller, congested rooms, the architects opted for an open plan living area and a bedroom that does away with unnecessary partitions. A long corridor leads into the living space, with a sleek kitchen workstation and dining space on one side and the bedroom on the other. A wall with a contemporary two-sided fireplace separates the living area from the bedroom, while a unique ceiling and large windows bring in ample natural light.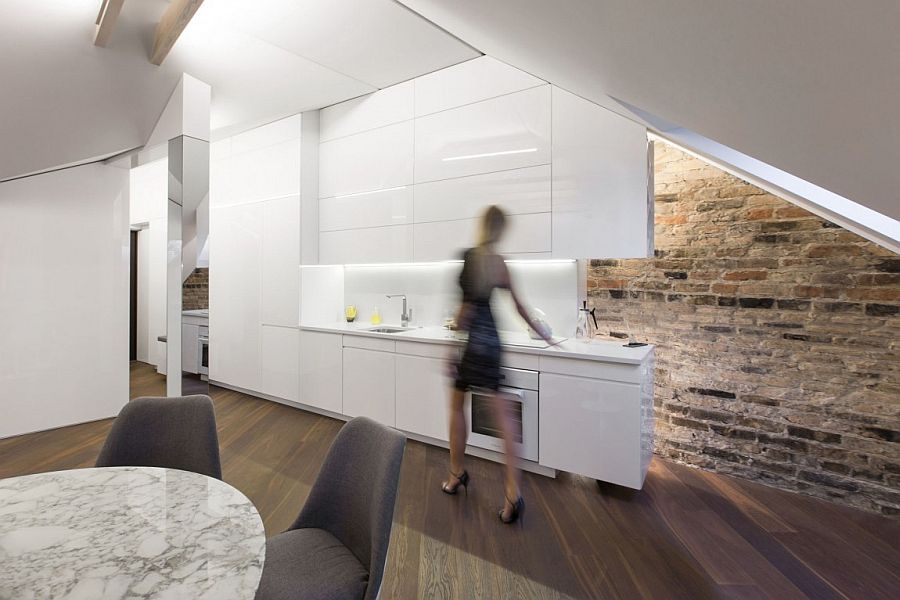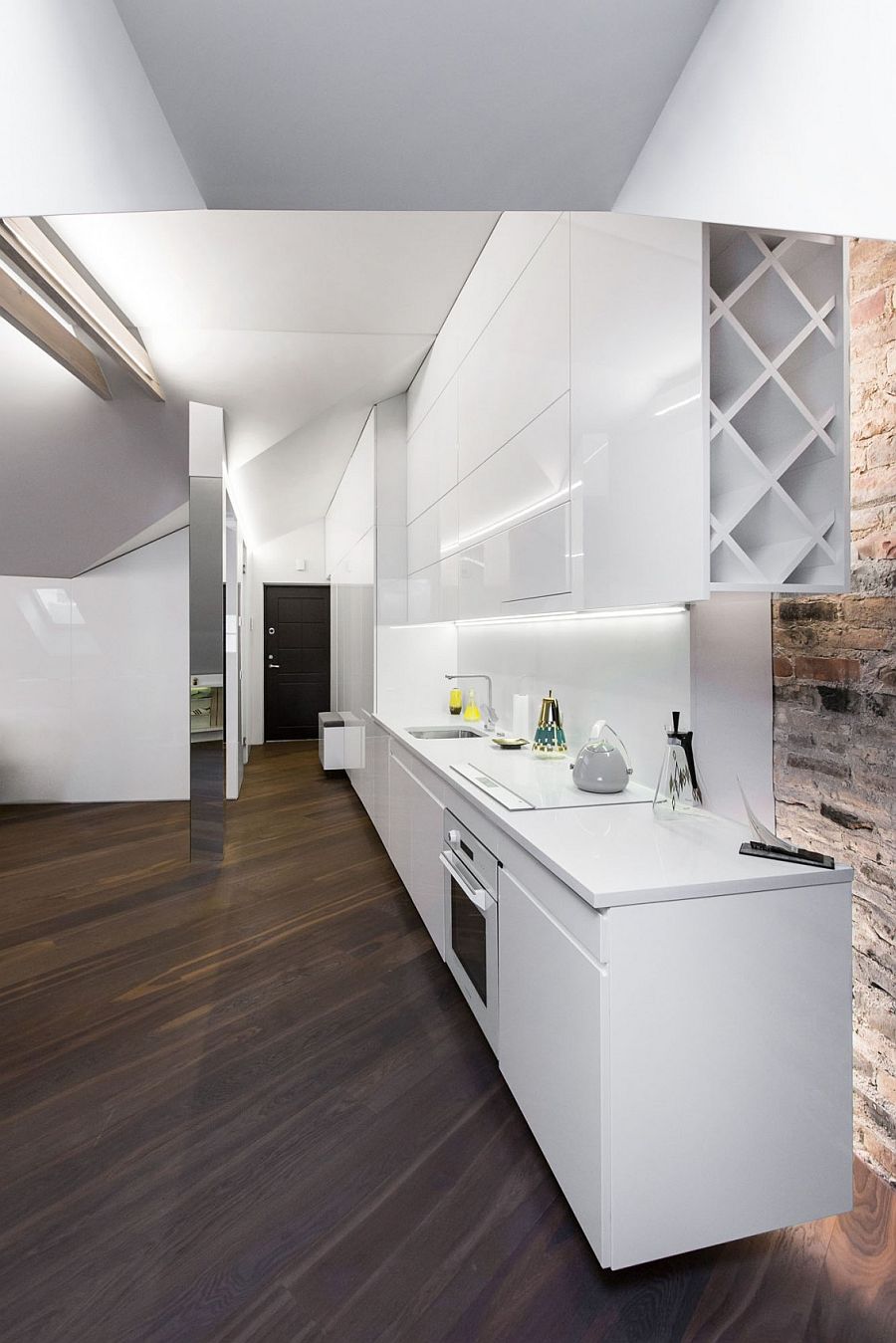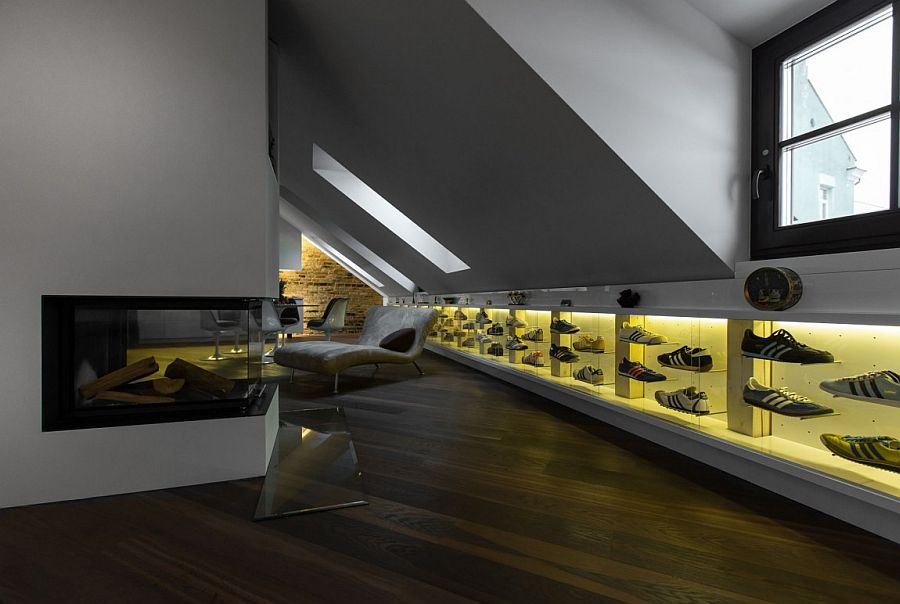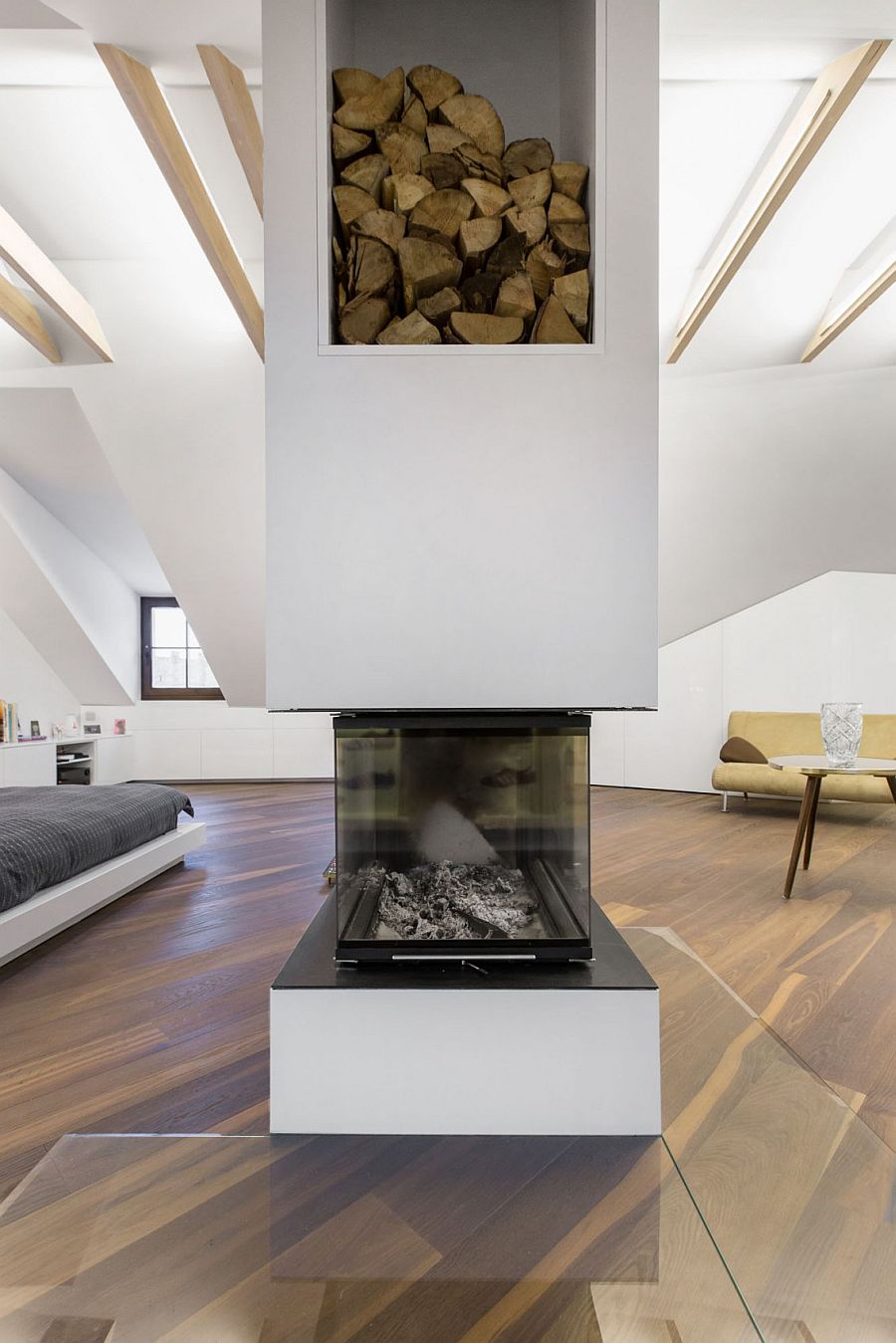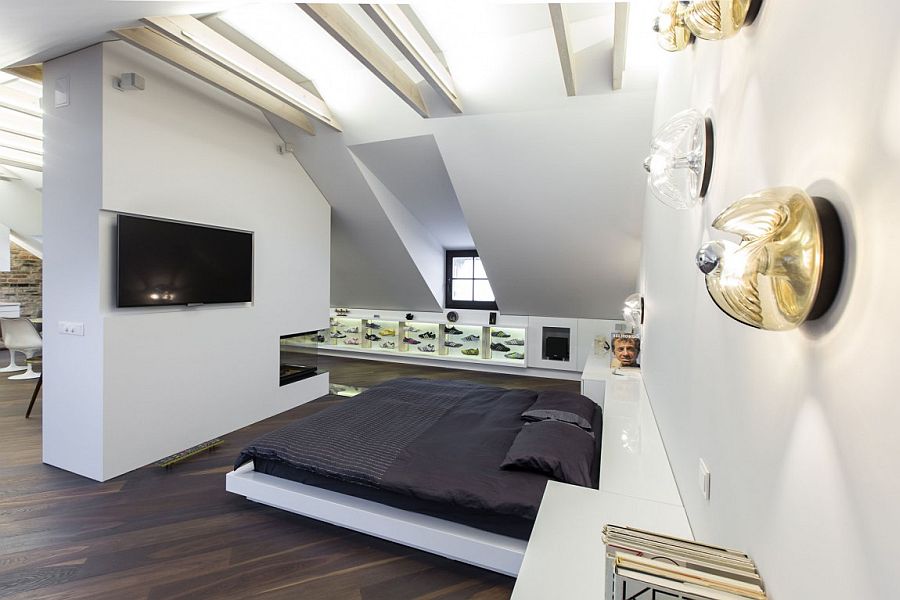 The use of the iconic Tulip table and chairs for the dining area saves precious foot room even as the trendy kitchen along with its all-white shelf space vanishes into the backdrop. A minimal bedroom adds to the refined ambiance, while a curated collection of shoes on display draws your attention almost instantly. With cabinets that can be tucked away when not needed, smart modern decor and clever features such as the mirrored post, the architects do all they can to ensure that the apartment looks a lot more spacious than it really is.
Photography: Andrius Stepankevicius