A funny thing happened today! While on hold with IKEA during a phone call in which I planned on asking if I could take photos in the store for this very blog post, I had plenty of time to take a good look around my house. In the process, I realized that it's basically a showroom for IKEA furnishings. In my opinion, nobody offers modern design on a budget quite like IKEA! As the minutes passed on hold, I decided to shift the focus of the post to IKEA products I'd actually purchased—products that have served me well over time. Kate here, and today I'm sharing five of my very favorite IKEA pieces, all of which are still in stores!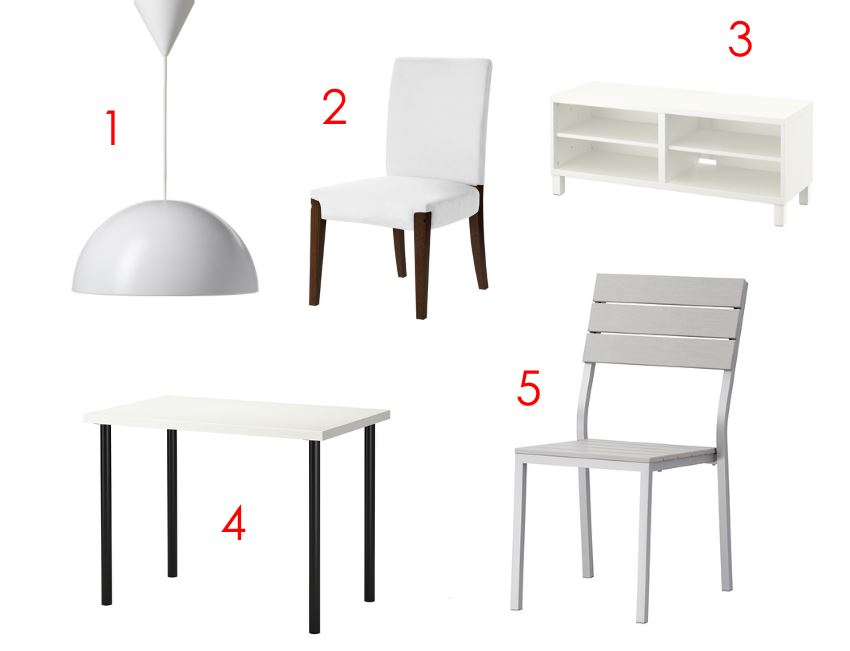 My field trip to IKEA will have to wait. Until then, check out the photos of IKEA items in my home below, complete with product details…
IKEA 365+ BRASA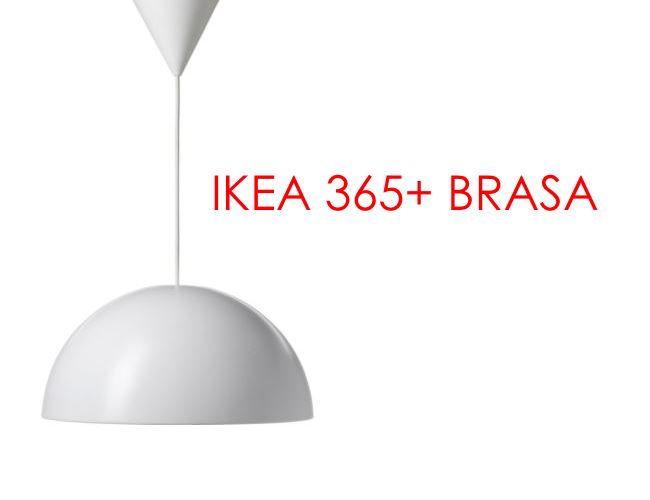 Let's begin with the IKEA 365+ BRASA pendant lamp, which is perfect for illuminating dining room tables. The domed shape is undeniably sleek and modern, and the powder-coated steel construction also includes a plastic inner coating to prevent a glare.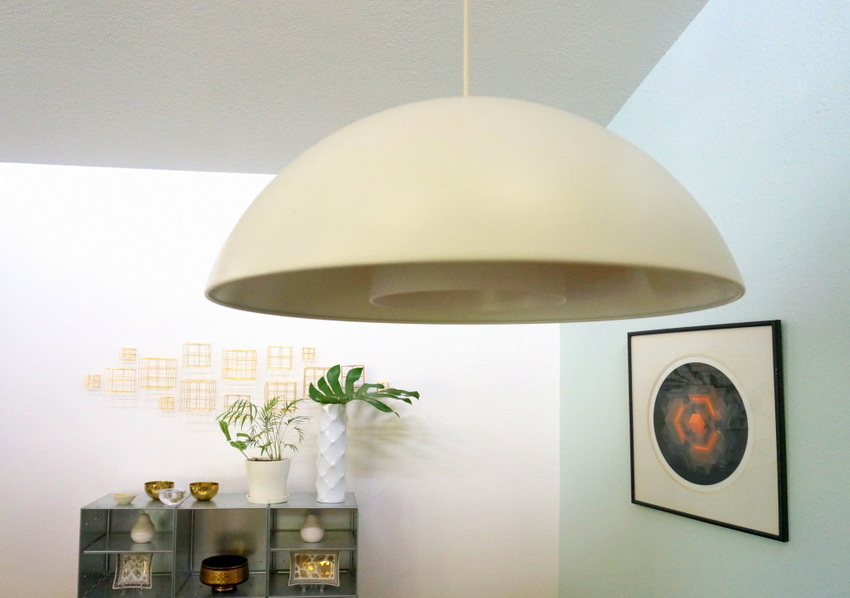 This pendant light is the very first purchase my husband and I made when we moved into our home two years ago. We needed a large piece to hang over the dining room table, and the other domed selections we'd found at specialty stores were either too small or too expensive.
This pendant has been perfect for our home. It's the first focal point you spot when you walk through the front door, and it sets a modern tone for the whole interior. We receive regular compliments on this pendant light, and we're thrilled with our choice. Great value meets impeccable style in this purchase!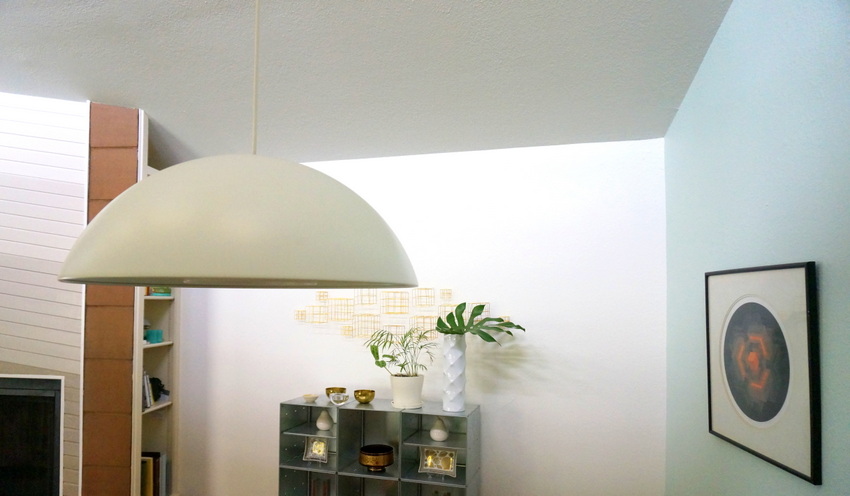 HENRIKSDAL and BESTA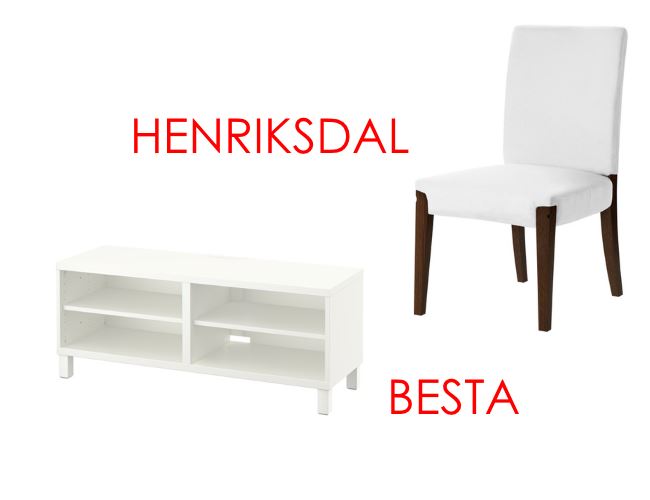 This next section of the post is a 2-in-1 feature, as both the HENRIKSDAL chair and the BESTA media storage system are in my living room. Right next to one another, in fact!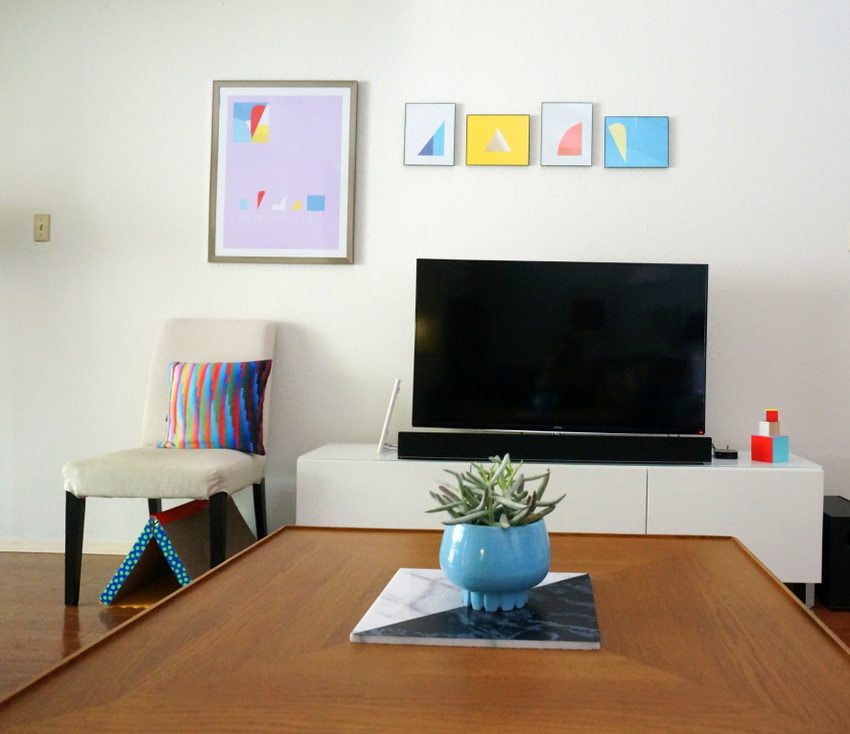 Above we see the pieces side by side. One thing I love about these items: they're customizable. HENRIKSDAL can be purchased with birch, brown, brown-black or white legs. Plus, there are a variety of chair covers to choose from. We selected this natural-toned cover.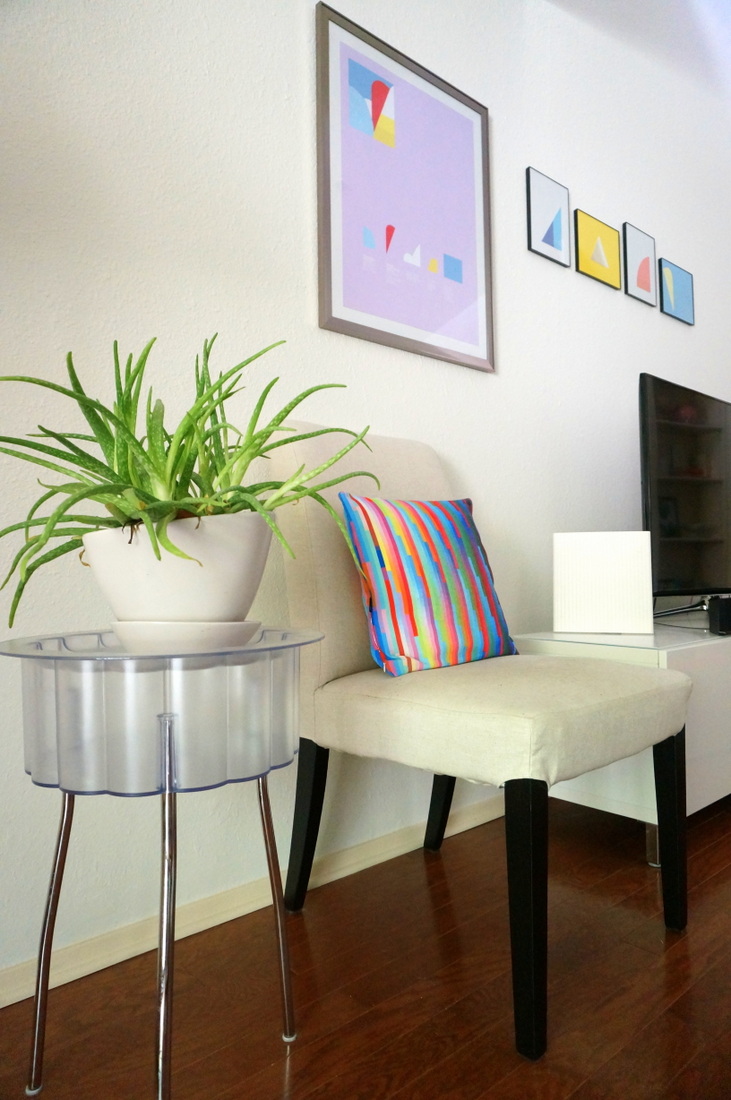 Confession: the chair is my kitty's favorite sleeping place. In fact, he thinks it's his chair. And it is! As a side note, the colorful pillow is designed by Benjamin Berg and available through his Society6 shop. The plant stand you see above and below is also from IKEA, but it's no longer available. However, the BIGARRA planter IS still available in black.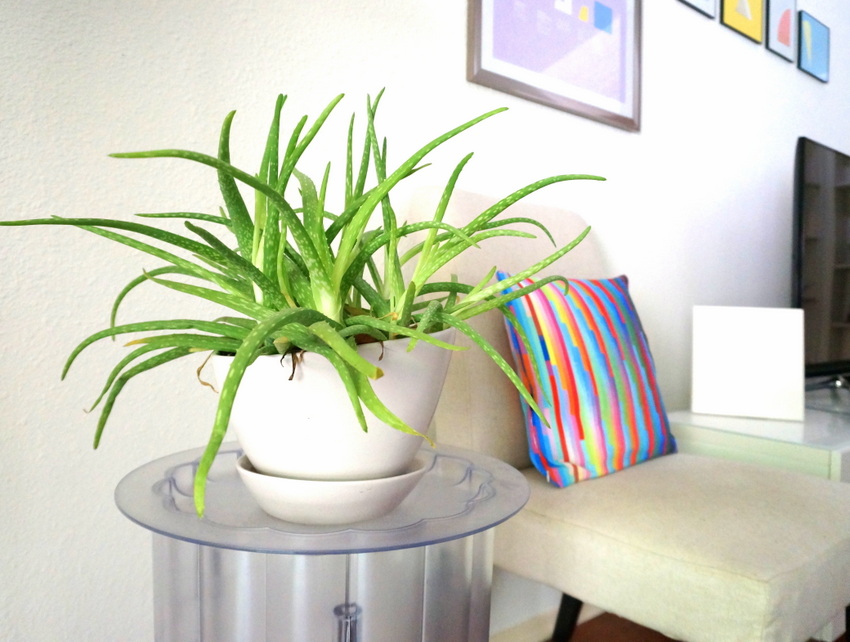 About the BESTA TV unit…it's an amazing product that can be customized in terms of color, finish, arrangement, shelving and more (there is a WIDE range of options). This is modular media console design at its very besta! Because of all the possibilities here, I can't tell you how much my husband and I went back and forth about the design that would be best for our space. A few in-store visits were made so we could take a look at the different shelves, doors, finishes and layouts. We're ultimately happy with the hi-gloss white selection we made: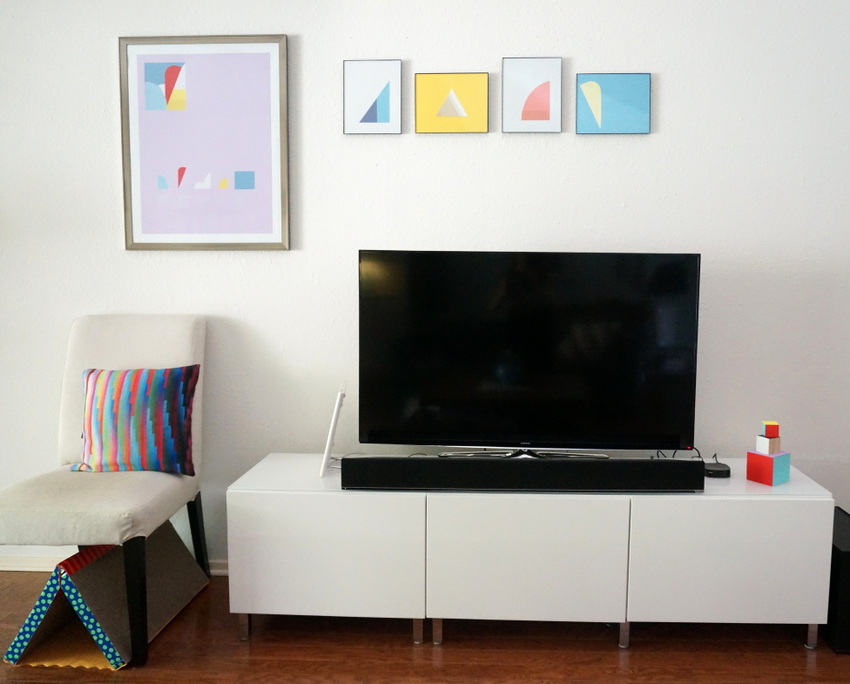 LINNMON/ADILS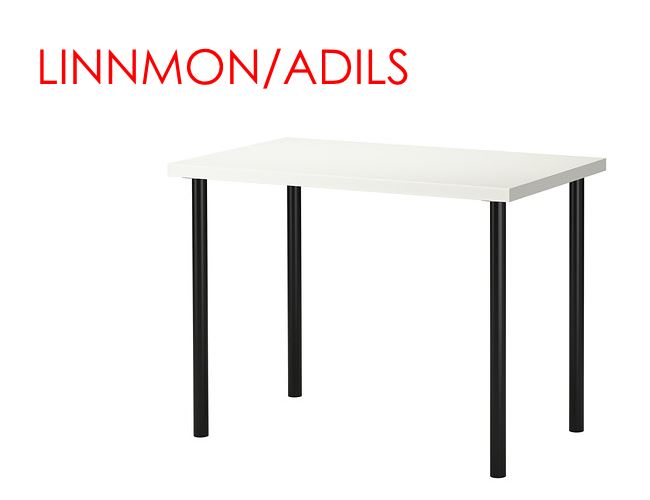 Here's the thing about IKEA: when you absolutely have to purchase a big-ticket item but you're on a tight budget, you can find something special for just the right price. Having to buy a media console and office furniture at the same time was not a fun predicament to find ourselves in, but luckily we were able to end up with products we love. Especially in the home office: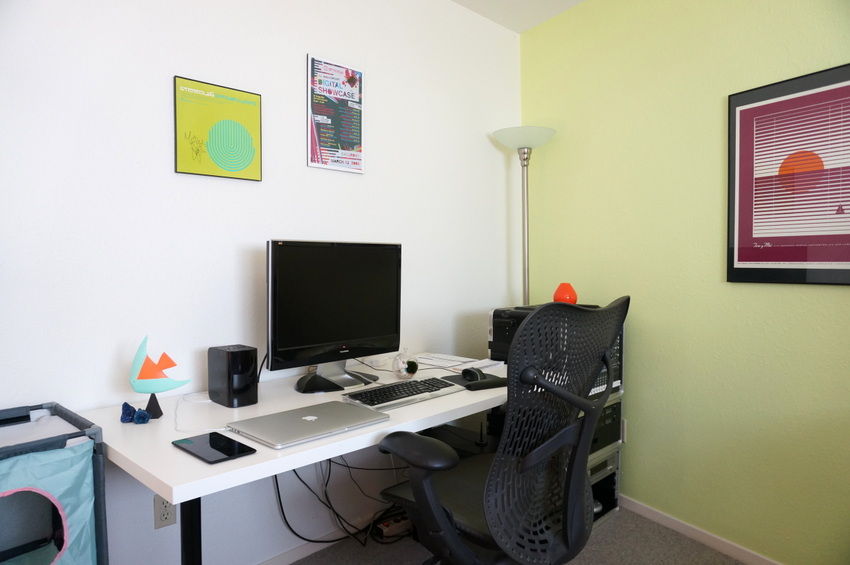 My husband and I each needed a desk for this space, and we wanted the desks to match. I prefer small desks, while he likes roomy ones. We ended up choosing the LINNMON/ADILS combo, which allows you to select the perfect table and leg pairing. While we went with the black legs, I'm actually a huge fan of the red legs that are available. But with that orange shelf in our office, the red may have been a bit too much!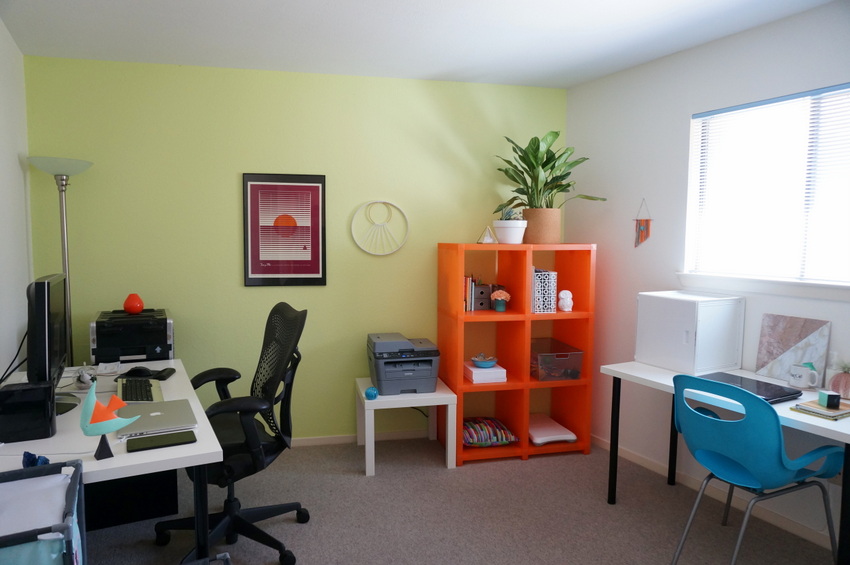 Pre-drilled leg holes make assembly a snap, and the clean-lined look also has a bit of a retro feel. Since I enjoy writing about 1980s design, this desk was a perfect fit for my interior! Did I mention that it's super-affordable?!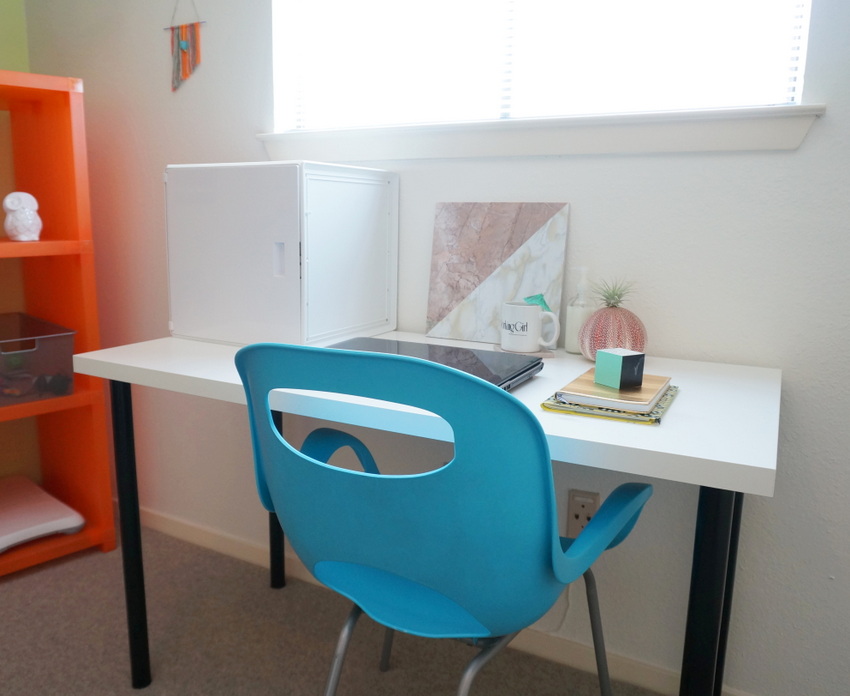 FALSTER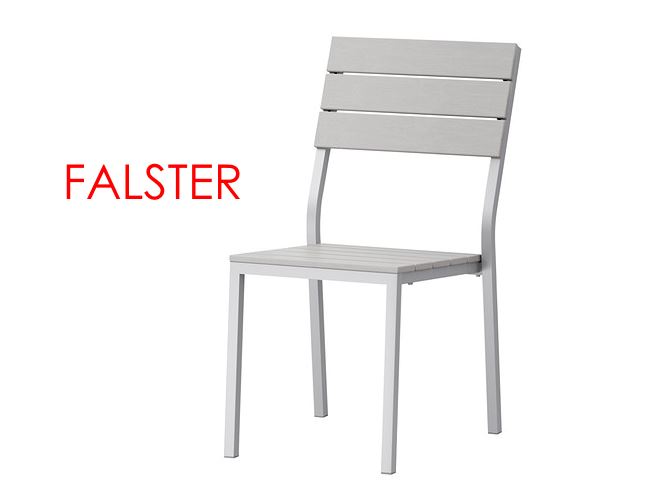 Last but not least, we shine the spotlight on IKEA's FALSTER seating, my latest purchase. This February, I was ready to recover and repaint my patio chairs until I realized they were rusty and unstable. The idea of buying new outdoor seating was suggested by my husband, but I was worried about the cost. At $50 a FALSTER chair, purchasing 4 is a commitment, but compared to most outdoor furniture, the price is a bargain!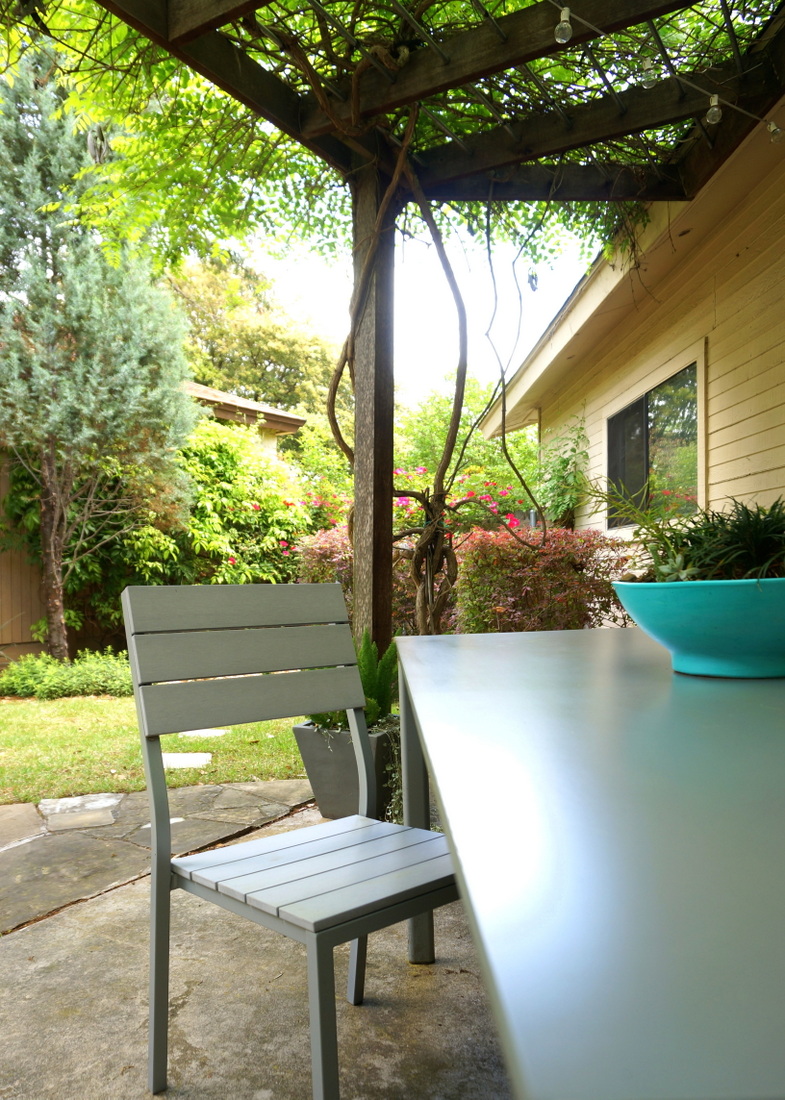 These chairs became my Valentine's Day gift, and I've sat in them nearly every day since. They're lightweight yet sturdy. They're comfortable. They're stackable. And their slatted look is wonderfully modern. Plus, they matched the IKEA table we have on the patio (which unfortunately is no longer available).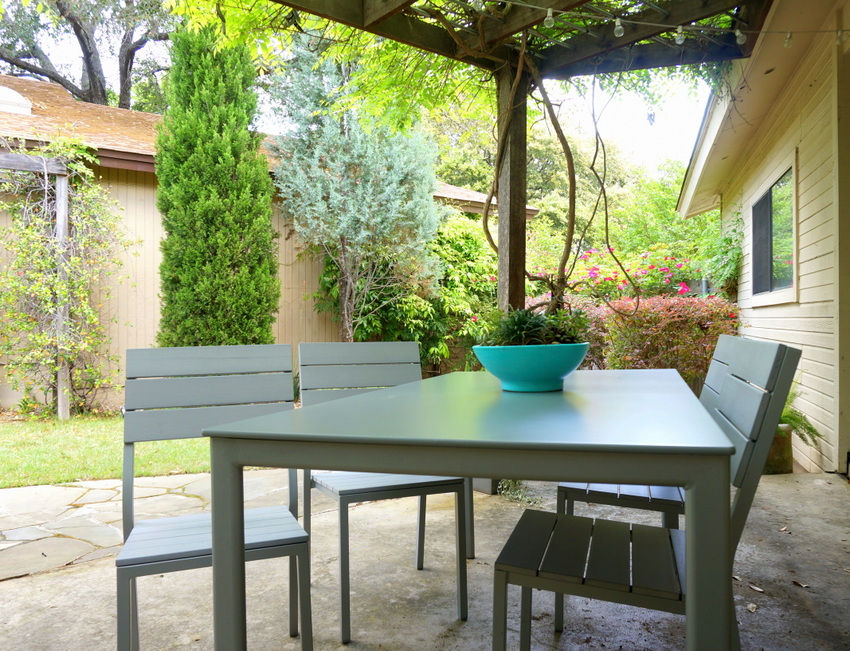 So far the chairs have held up beautifully. They're not dent-proof, so it's important to treat them well, but they've weathered a few storms, and for the price, it's hard to beat this level of modern style.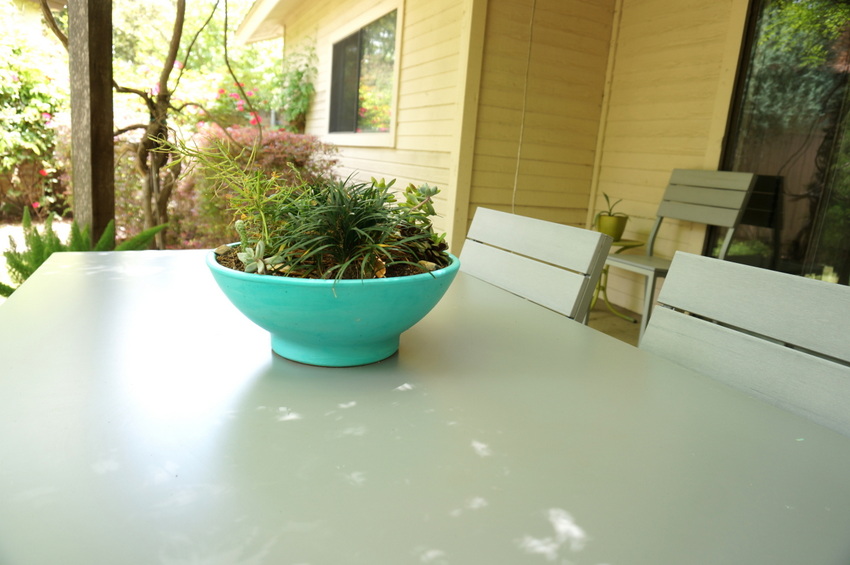 That's it for today's IKEA roundup! Tell us about your favorite IKEA products by leaving a comment below…