It has been a week where small apartments have stolen the show here on Decoist, and that trend continues with this stylish apartment in Paris designed by Richard Guilbault. Spread across just 30 square meters (around 322 sqaure feet), the apartment was designed to meet the needs of a young couple while maximizing the available space at every possible turn. Much as in the case of any other small space, organization and smart planning are key here as well, with internal partitions being minimized to create one large, airy living space.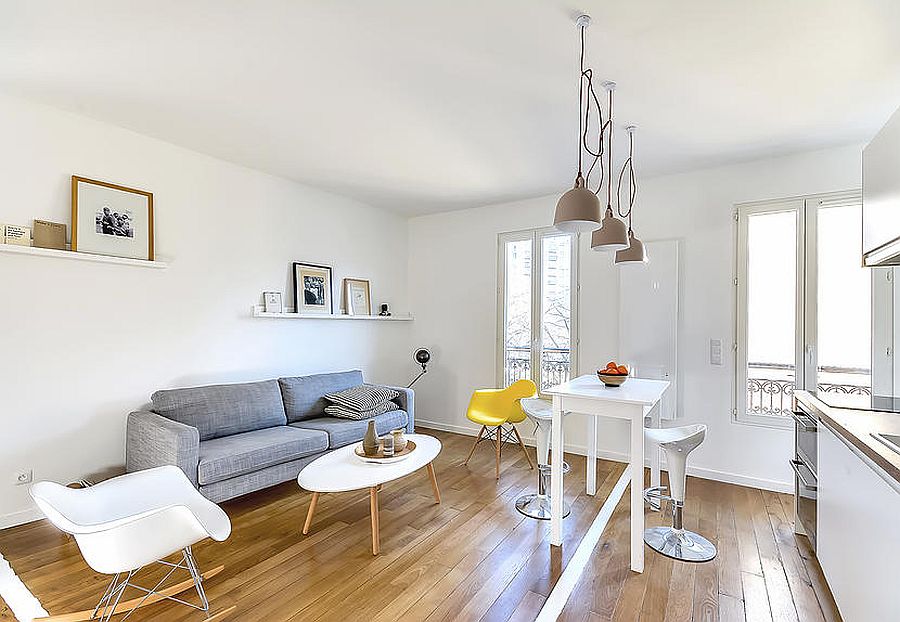 The new floor plan of the apartment doubled the living area by taking down the internal walls, and a small corner kitchen was added with built-in storage and appliances that blend in with the wall cabinets. It is this smart use of cabinets to tuck away hidden units, electronic gadgets and other necessary appliances that gives the apartment its unique, cheerful vibe. A kitchen island that can be easily moved around and also turned into a dining area for two adds to the versatility of the floor plan, and a bedroom separated from the living area using a sliding door brings in additional flexibility.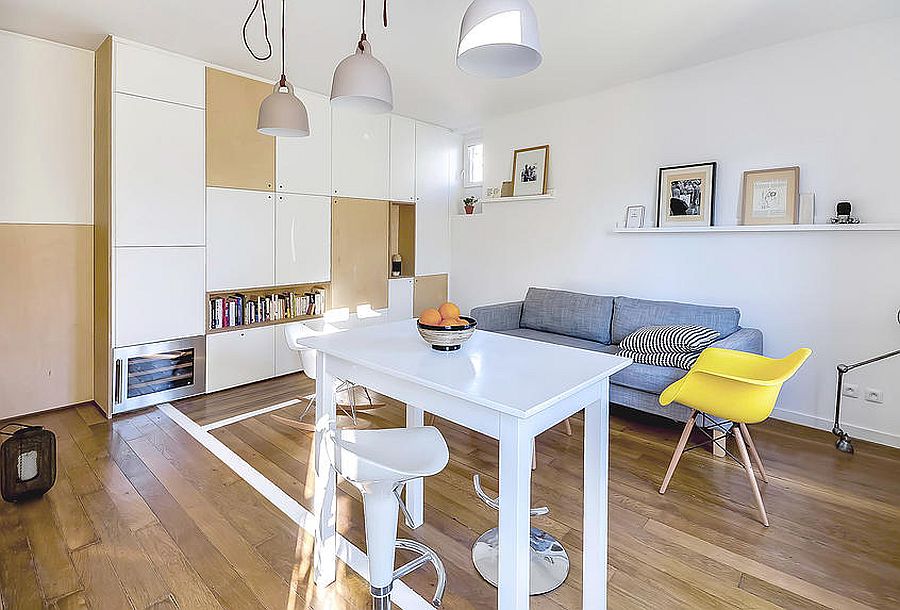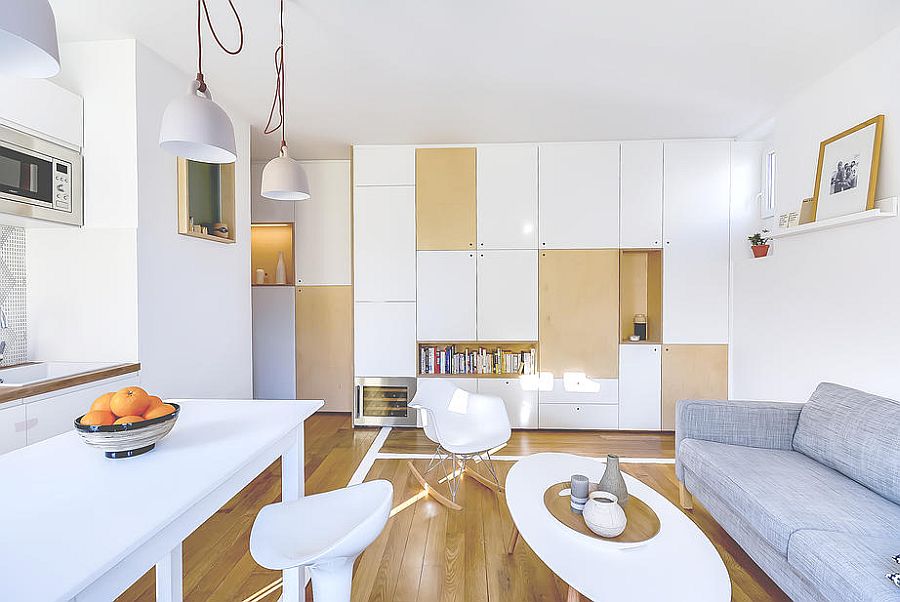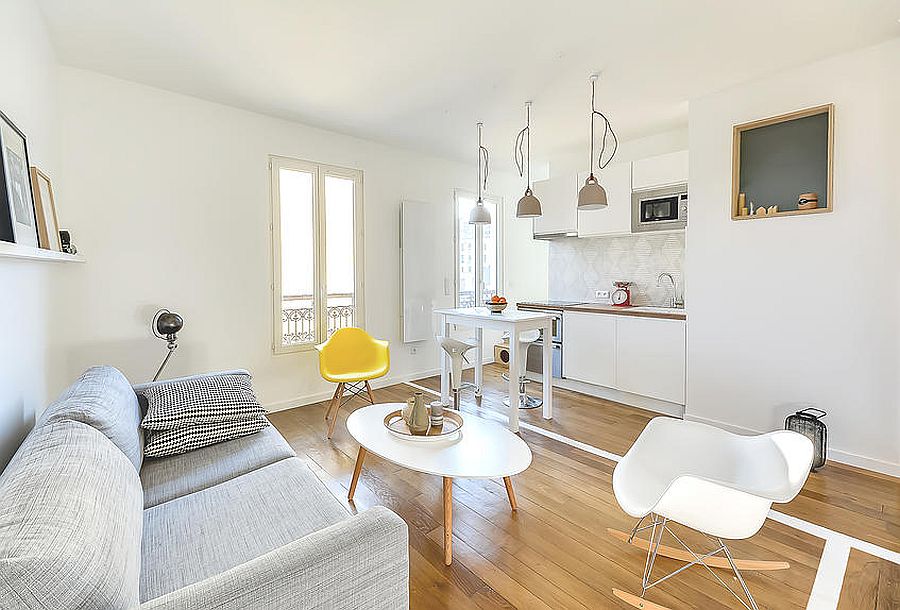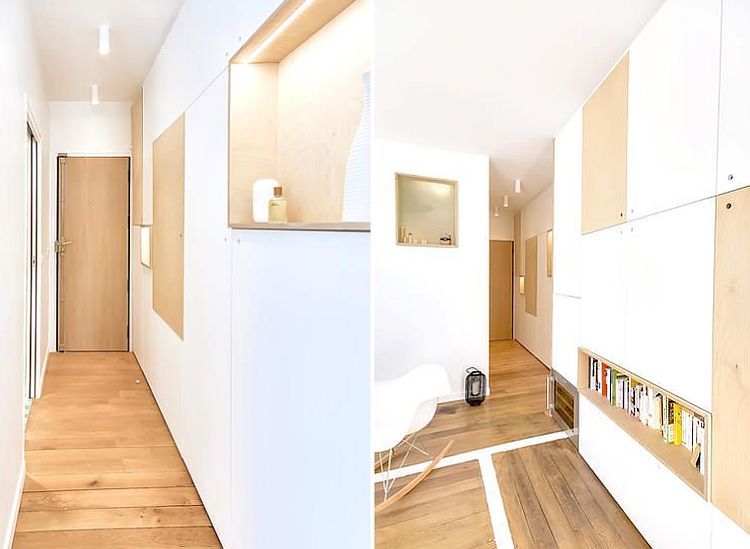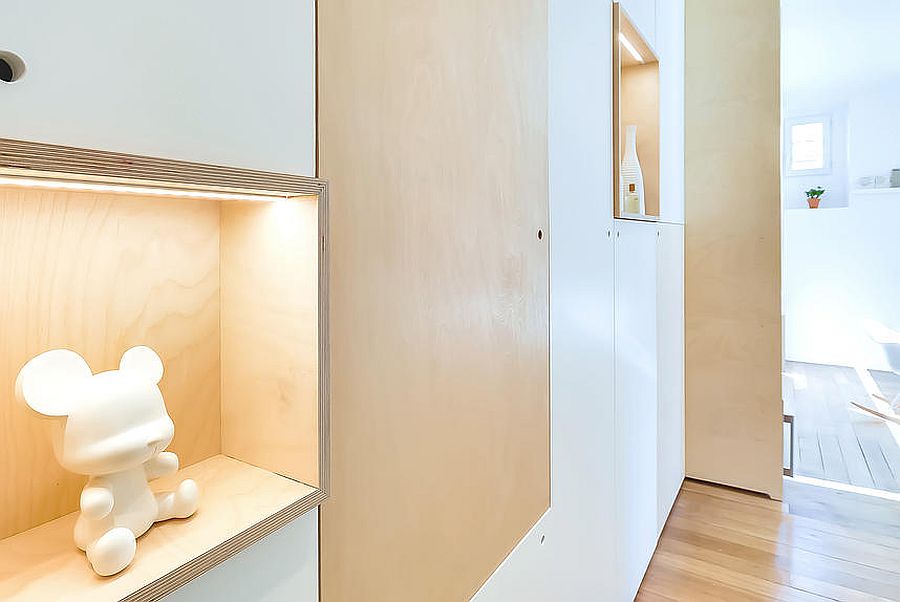 The small bedroom offers additional cabinets along with a bed that can be lifted up to reveal more storage space. A tiny bathroom occupying just 27 square feet and a small entrance complete this fabulous and meticulously planned apartment that offers a lesson in how to make most of the available space.