Nothing matches the charm of a lovely natural landscape that surrounds the house and gives you a private getaway that is just a few steps away from the living room. Located in Peterborough, Ontario, Canada, this beautiful home not only boasts a curated garden but also a tranquil natural pond that lets you unwind after a long, hard day. Yet the 2,500-square-foot home was largely closed to this 'little paradise' before the architects from AGATHOM revamped the floor plan and created a seamless interface between both the interior and the garden space.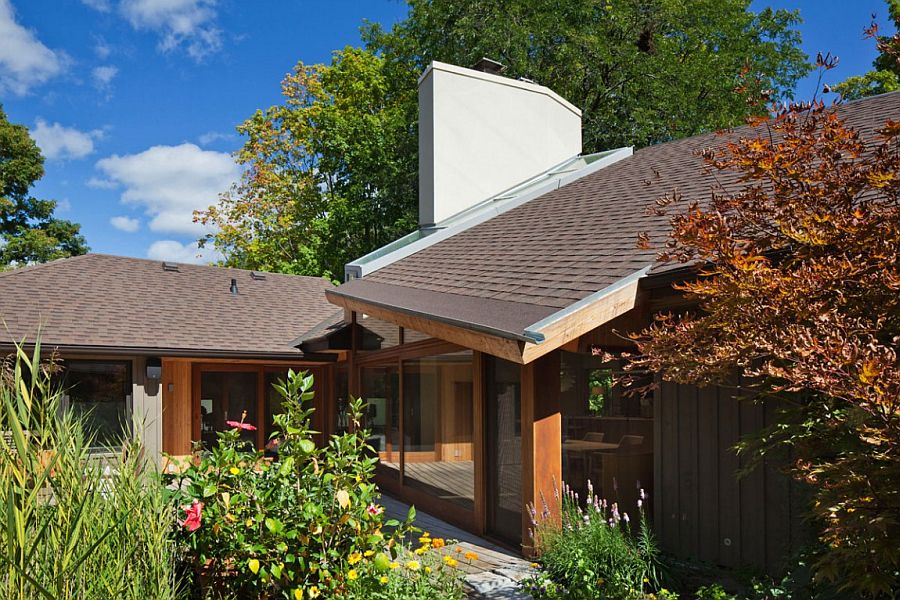 The new floor plan of the renovated house focuses on blurring the line between both worlds and turning the large sundeck into a natural extension of the spacious living area. Sliding glass doors from the dining space lead to this large wooden deck, and every area of the living space offers unabated views of the greenery outside. Spanish cedar and brick give the home a warm, traditional ambiance, while the decor is kept minimal and unassuming. Wood is the major component that shapes the ceiling in each room, the modern kitchen and the lovely wardrobes, while the neutral color palette stays away from gaudy colors.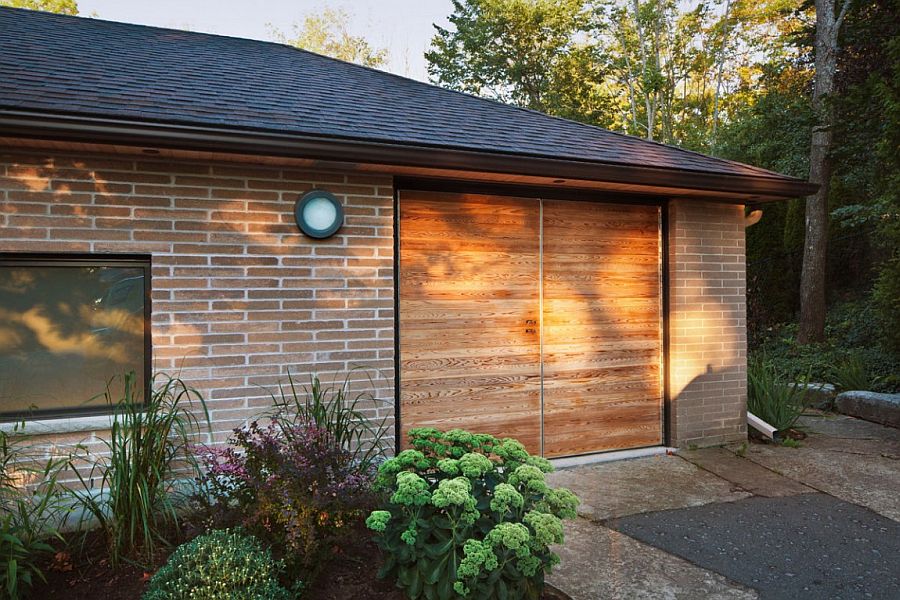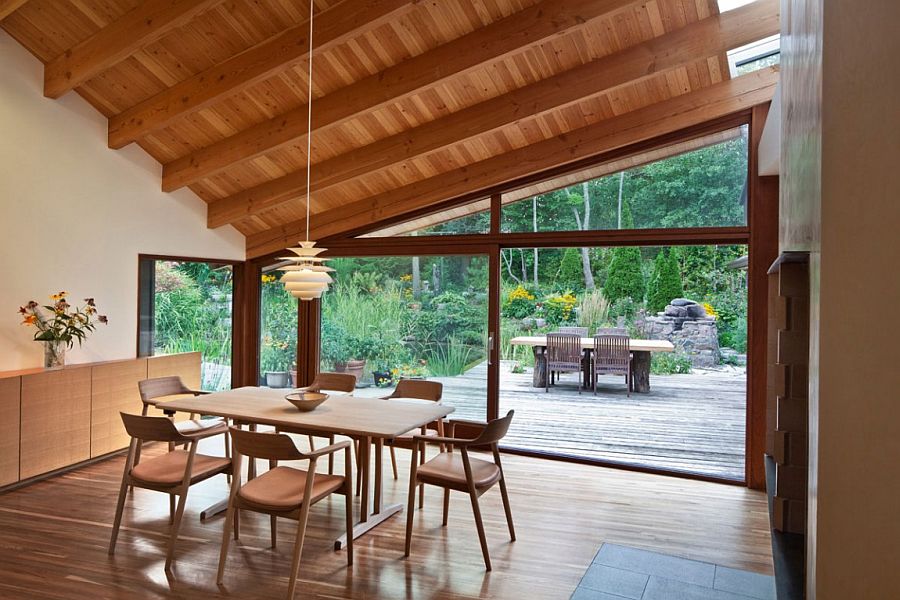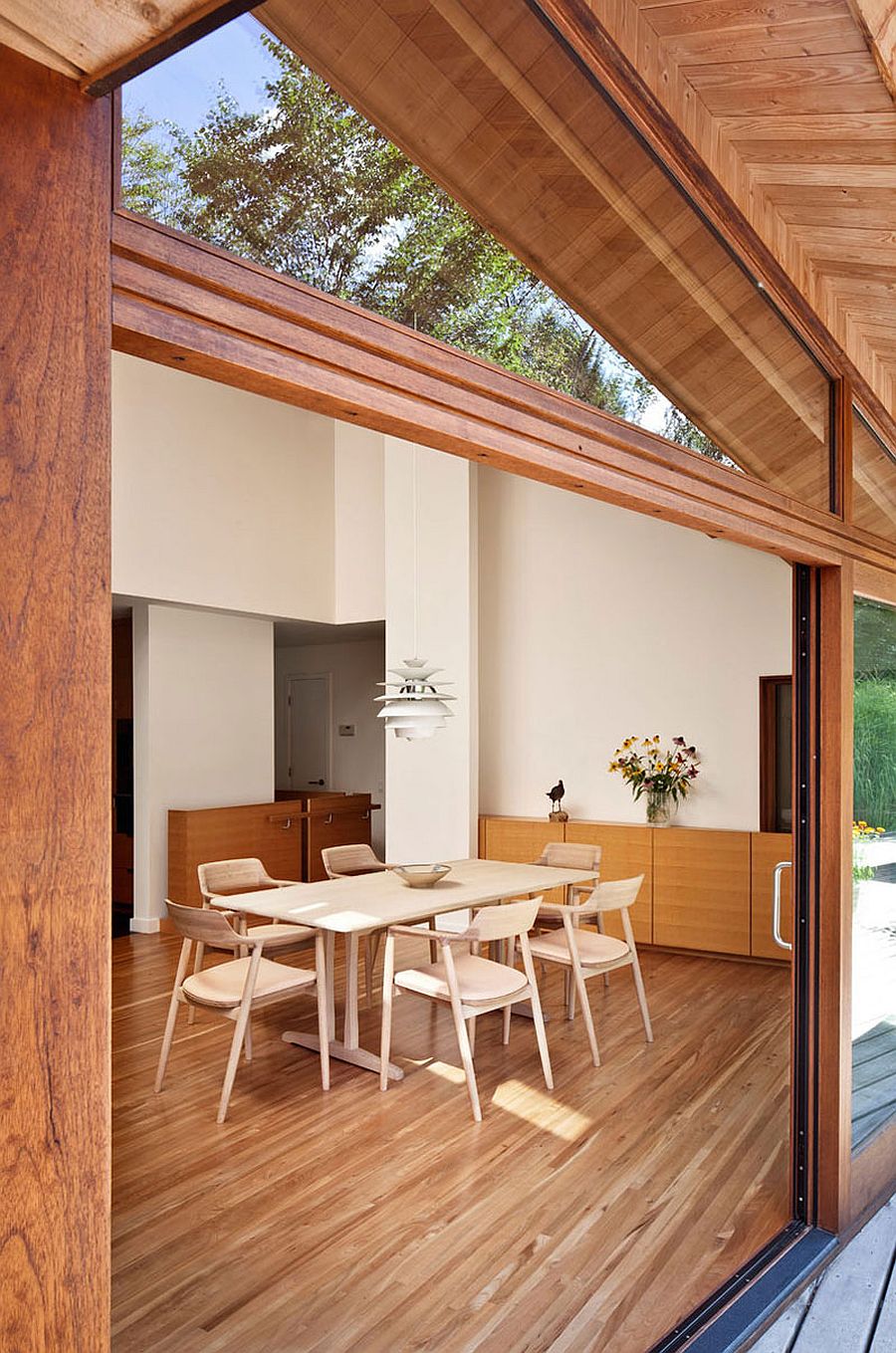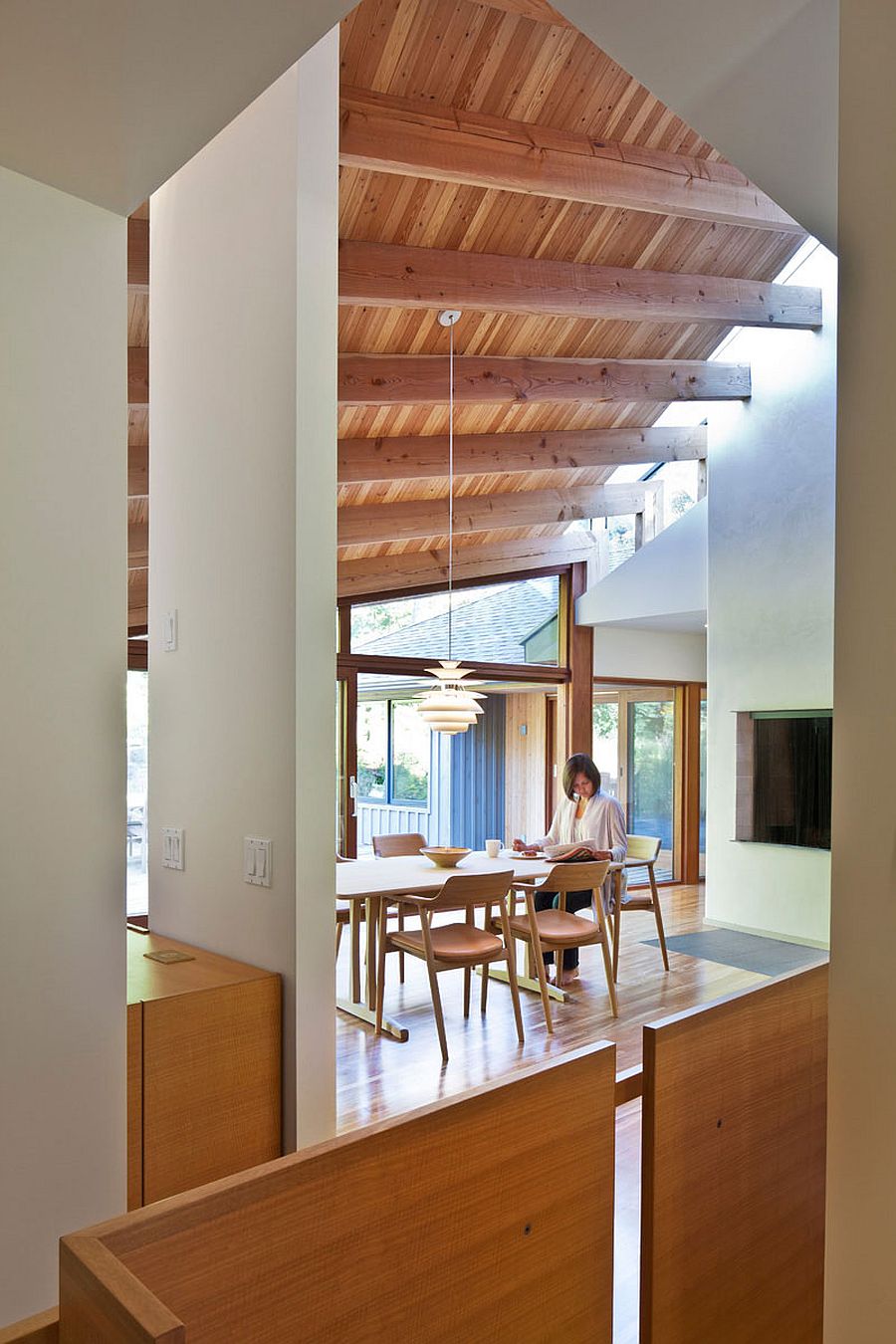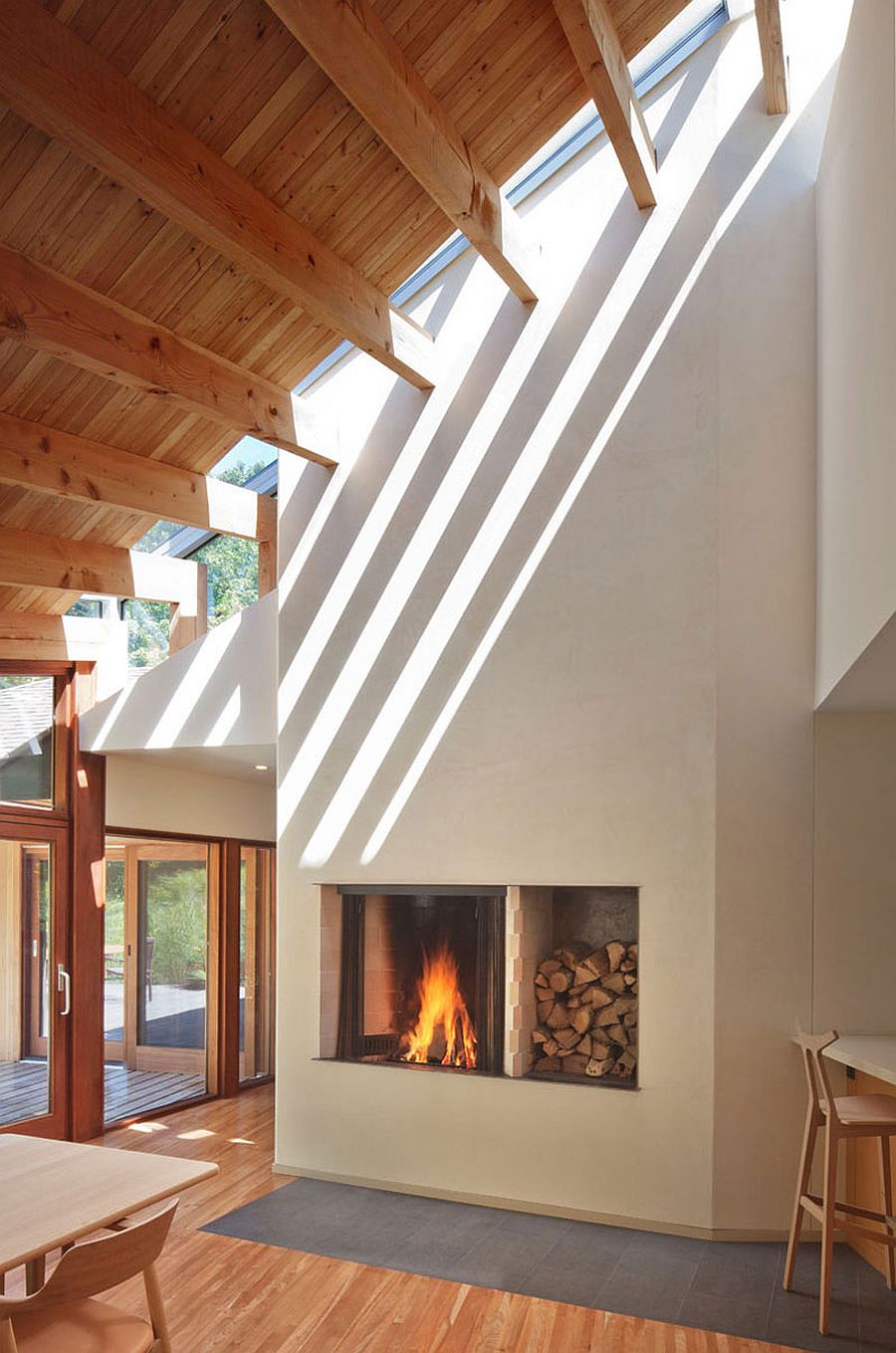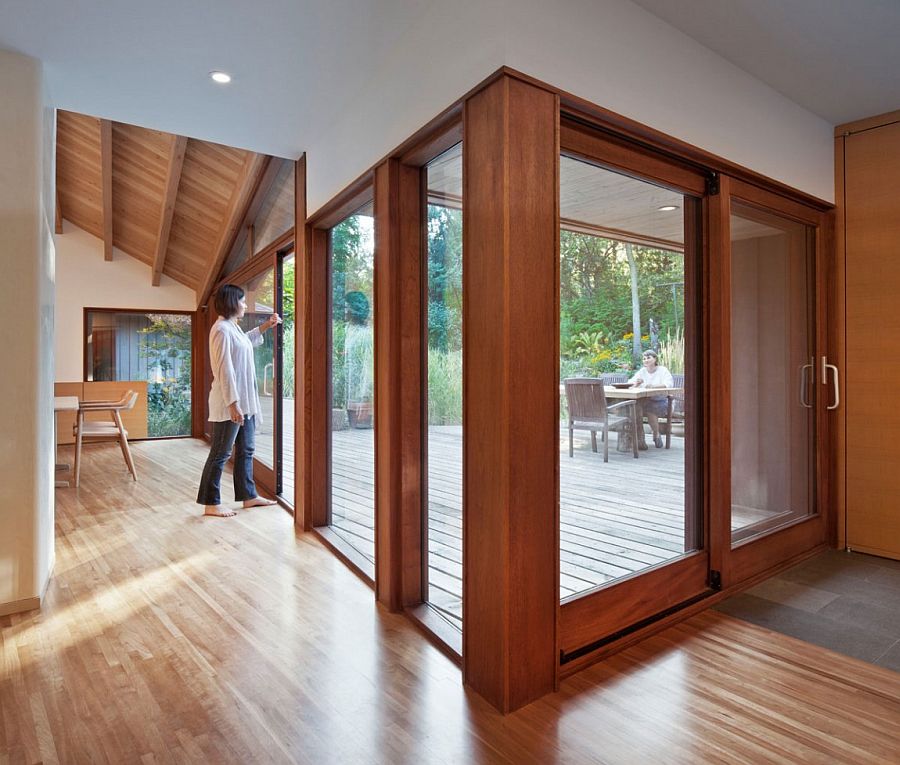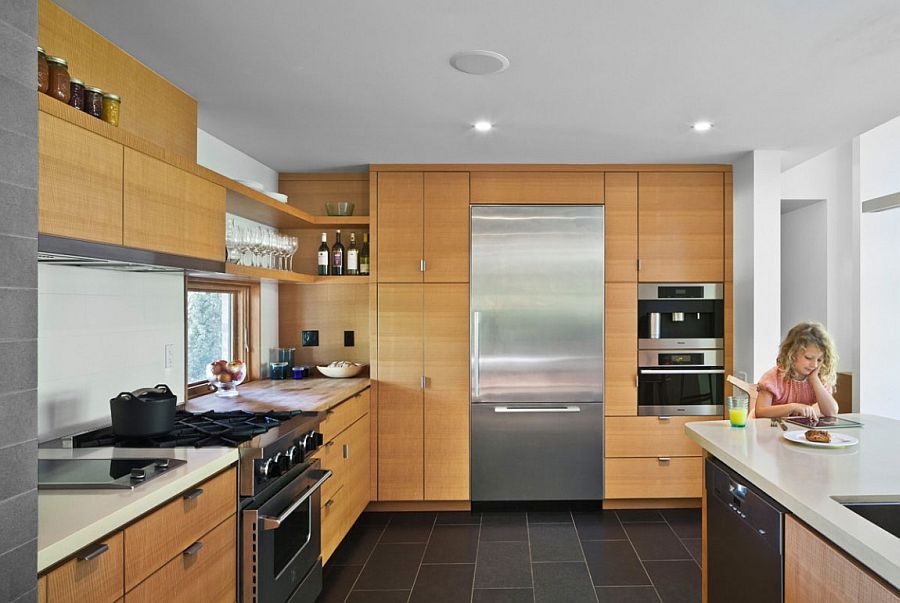 The sunlit dining room is the pièce de resistance. Here, a portion of the roof was excised and a square section was dropped in at a raised angle. From the street, this architectural graft, glazed on its sides, is barely noticeable. But it transforms the back of the home, in scale, function and sheer virtuosity, by raising the window wall's height, and linking the new to the old.