It is absolutely amazing how a smaller apartment can instantly make your life a lot simpler (if not easier), as it separates the things you love from the unnecessary clutter around you! Located in Högalid, Stockholm, this tiny studio apartment spread across just 20 square meters teaches organization, smart usage of space and clever design that keeps away claustrophobia! Not many among us will be able to turn a 20-sqm space into home, let alone do it with as much elegance and innate simplicity as this beautiful apartment. Combining the living area and the bedroom, every square foot here is absolutely invaluable!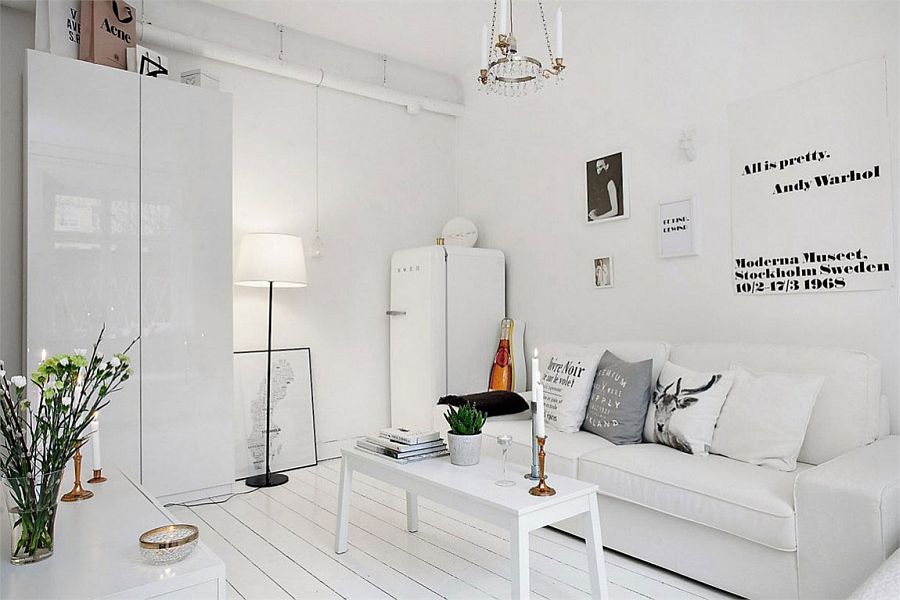 The apartment we discovered on Fastighetsbyran uses a color scheme that basically does away with any visual fragmentation, as an all-white backdrop along with decor in matching tones enlarges the interior visually. Ample natural ventilation and plenty of greenery give the small living area a refreshing, cheerful allure, while the tiny kitchen in the corner offers a 'barely sufficient' workstation. Luxury and privacy are not really comforts the apartment can afford, and there are absolutely no unnecessary partitions here at all. It is only the compact bathroom clad in blue and white tiles that is separated from this one-room setting, even as the entry provides additional storage space.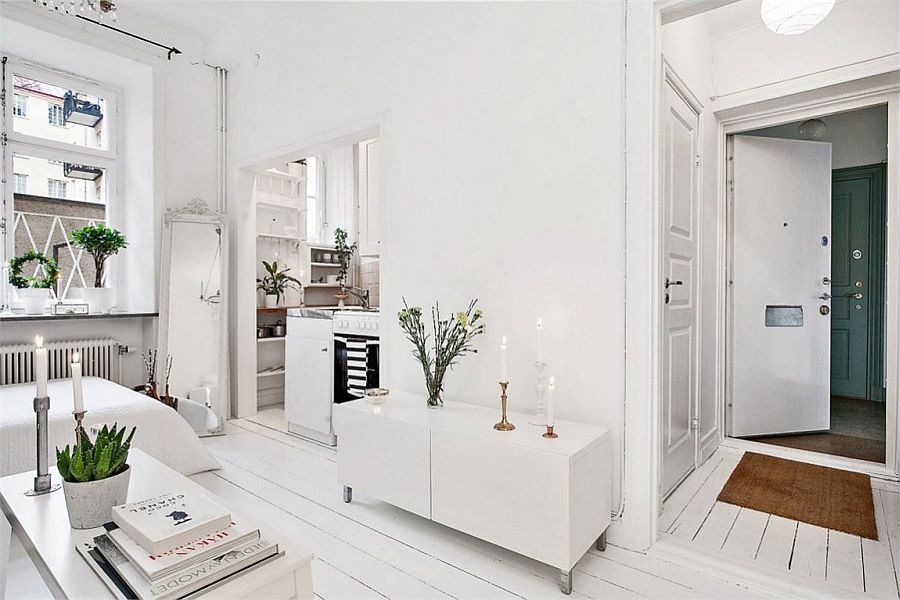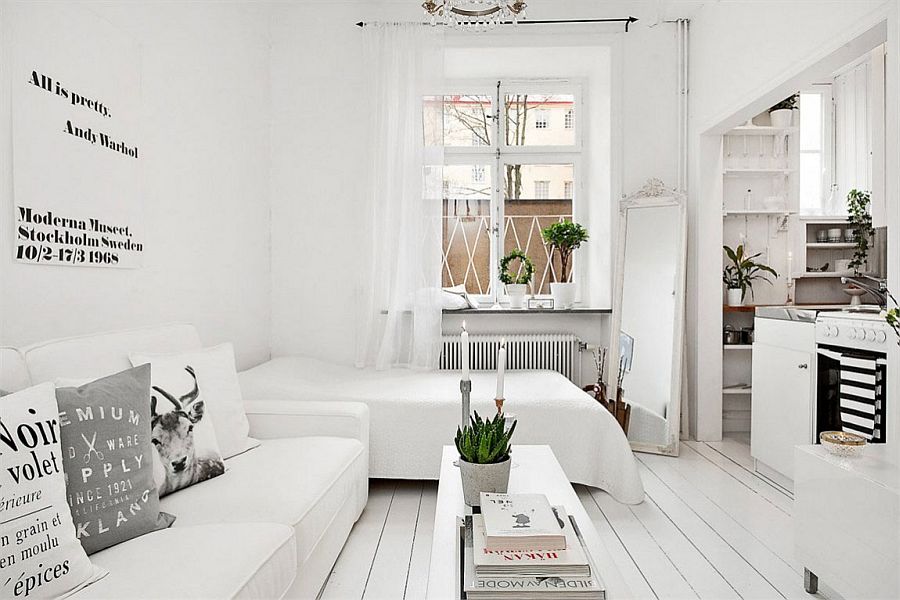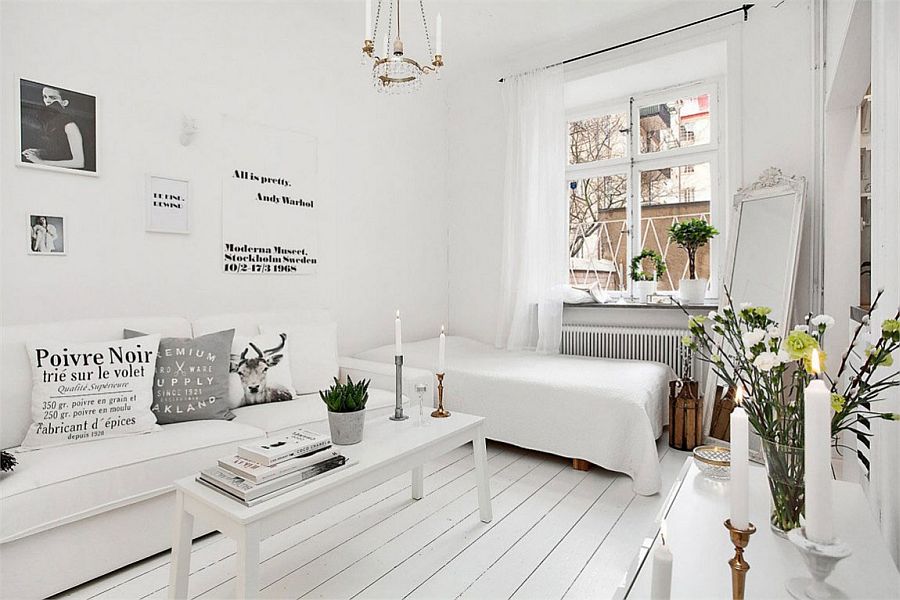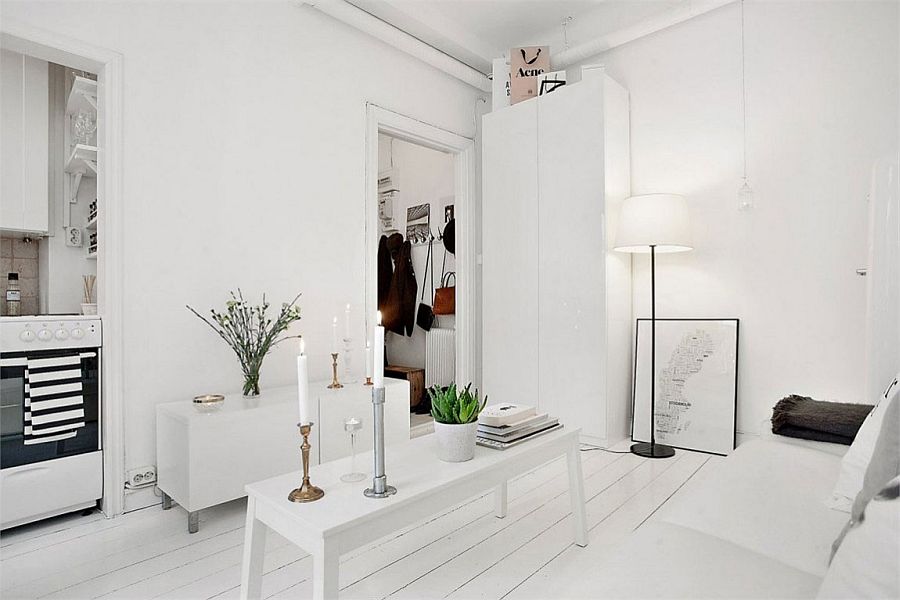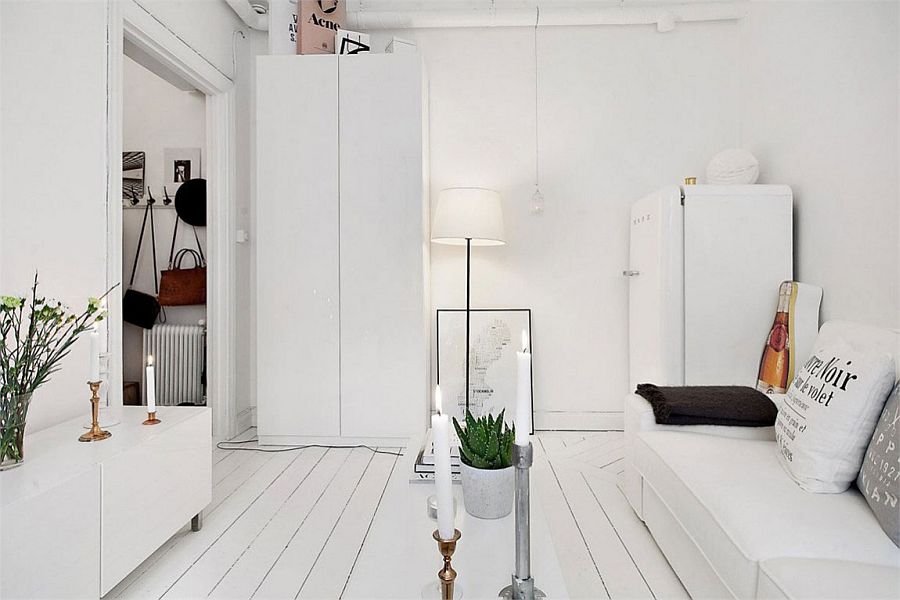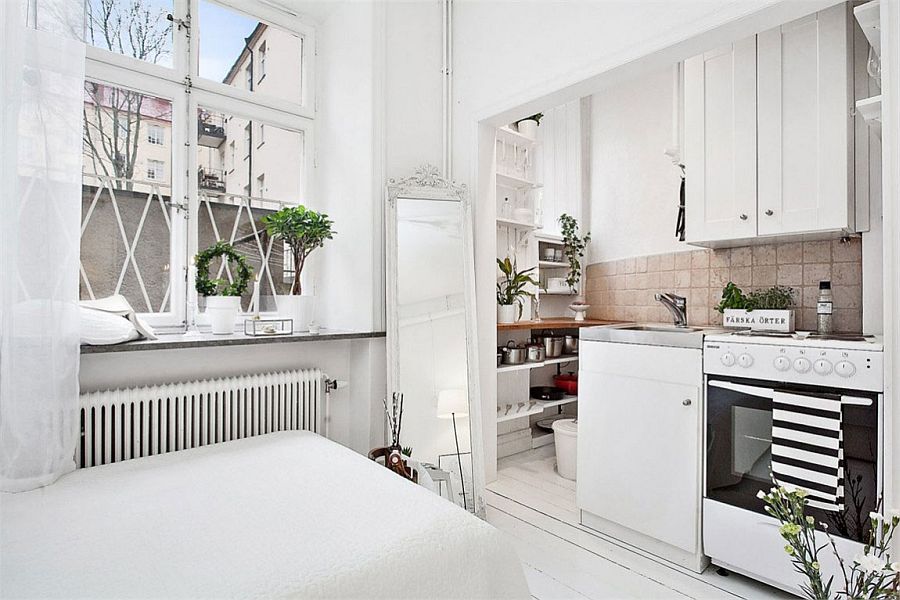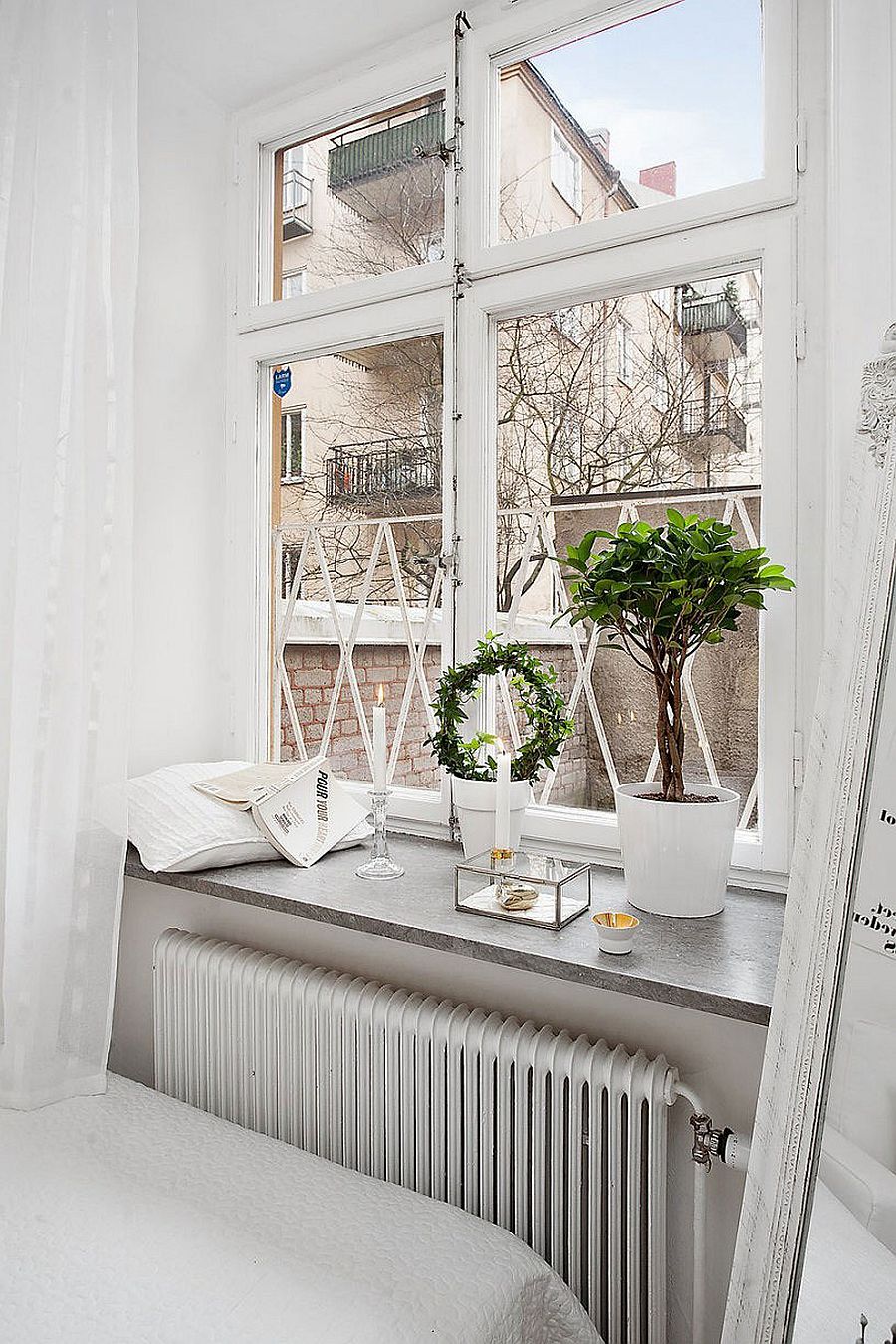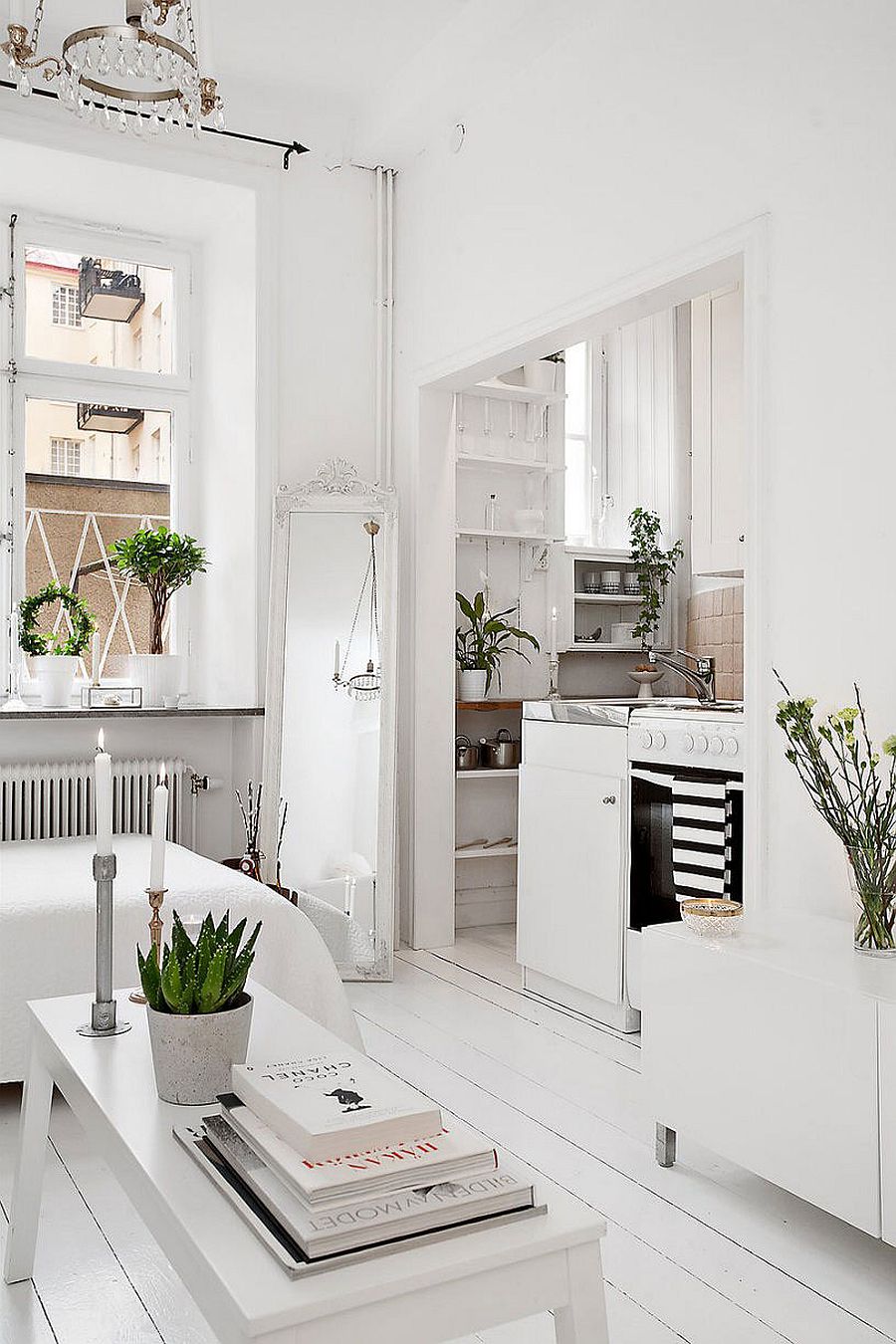 Scandinavian at every turn, the apartment still has plenty of warmth about it and is not unnecessarily minimal in its design. With a closet in glossy white, a white refrigerator, a bed, and couch in a matching hue, there is really very little here that moves away from the theme. Open shelves in the kitchen and the tiled backsplash offer some contrast, and while this is no-dream home, the apartment does showcase how even the tiniest of spaces can be turned into a perfectly acceptable and smart hangout.