Turning your home into a relaxed and refreshing personal haven in an urban setting is often the most difficult task, as it involves a creative blend of natural greenery and ample privacy. Accomplishing this with gorgeous contemporary flair is the House on Princess of Wales Road, Singapore, designed by Hyla Architects. This once semi-detached home was turned into a refreshing and ravishing modern bungalow for a family of four by blurring the line between the interior and the fabulous courtyard outside. The showstoppers of the house greet you as soon as you get past the 'party wall', which was added specifically to keep out any prying eyes!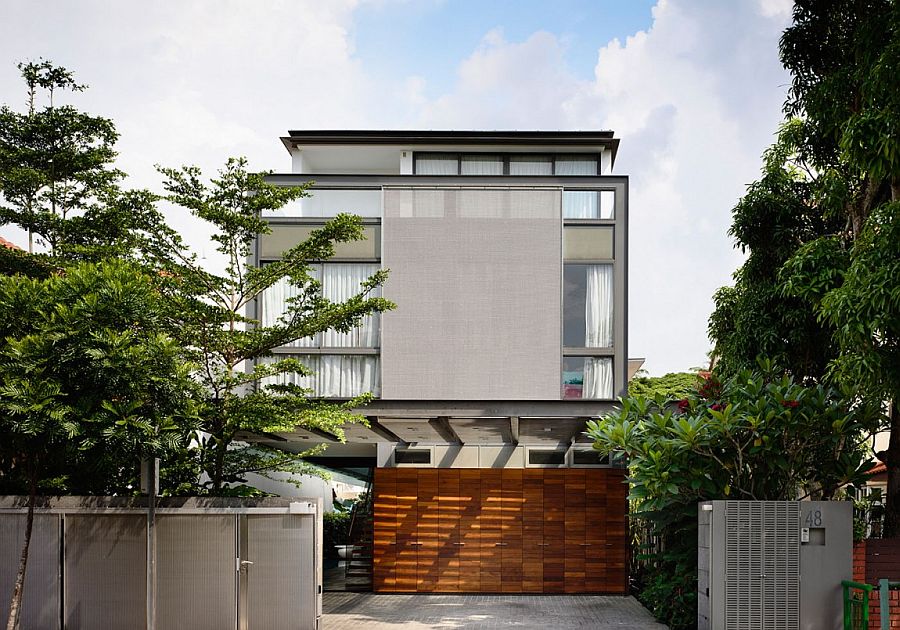 A lap pool with generous deck space and a social zone making up the courtyard are connected with the living area, kitchen and dining space on the lower level through large sliding glass doors. The generous deck is also accessible from the master bedroom on the top floor, as a cantilevered walnut timber staircase connects both levels. The interior matches the exterior both in comfort and extravagance, as each architectural detail was carefully placed to meet the specific needs of the homeowners. The master bedroom and bathroom have a serene, pleasing ambiance with a rainforest tree in the middle of it all!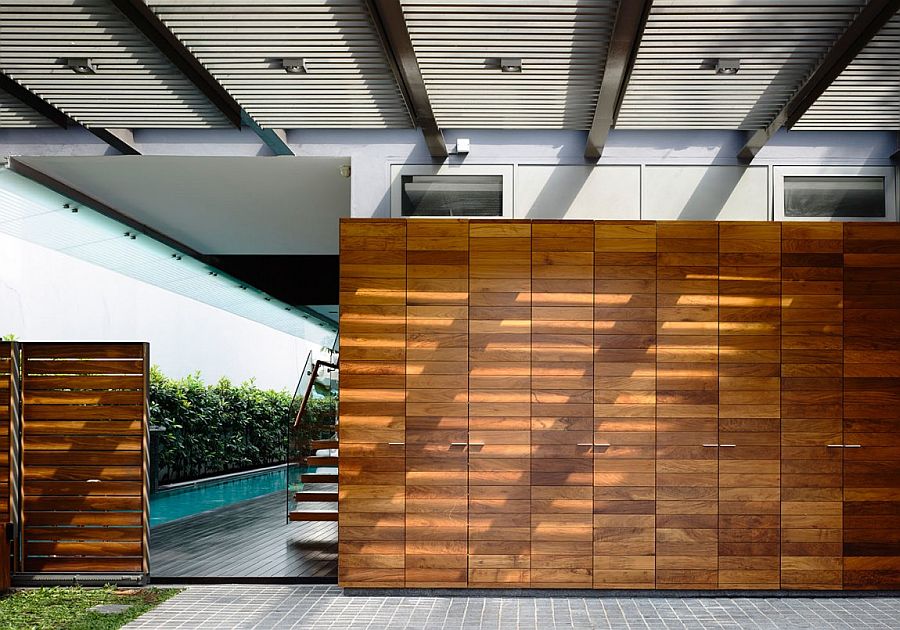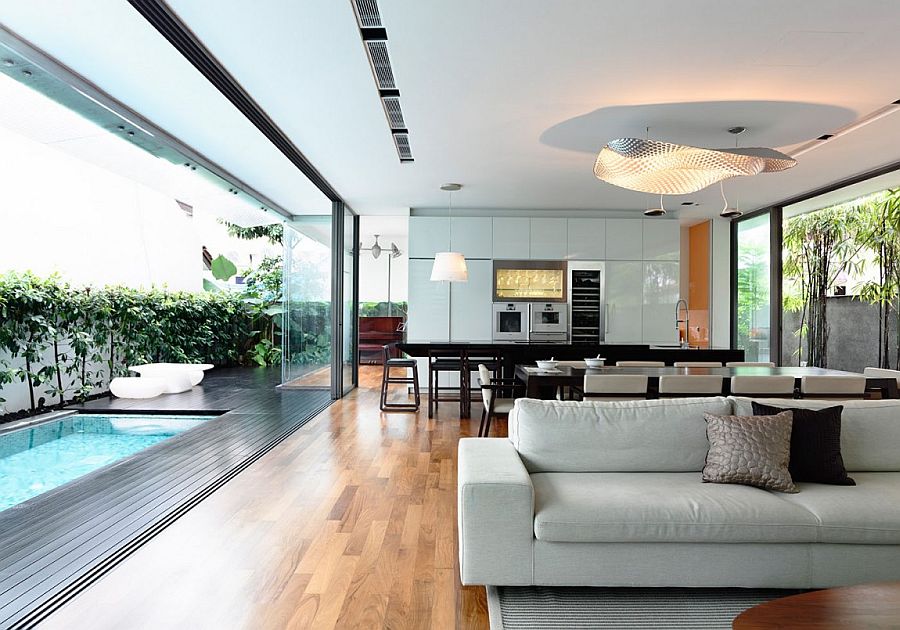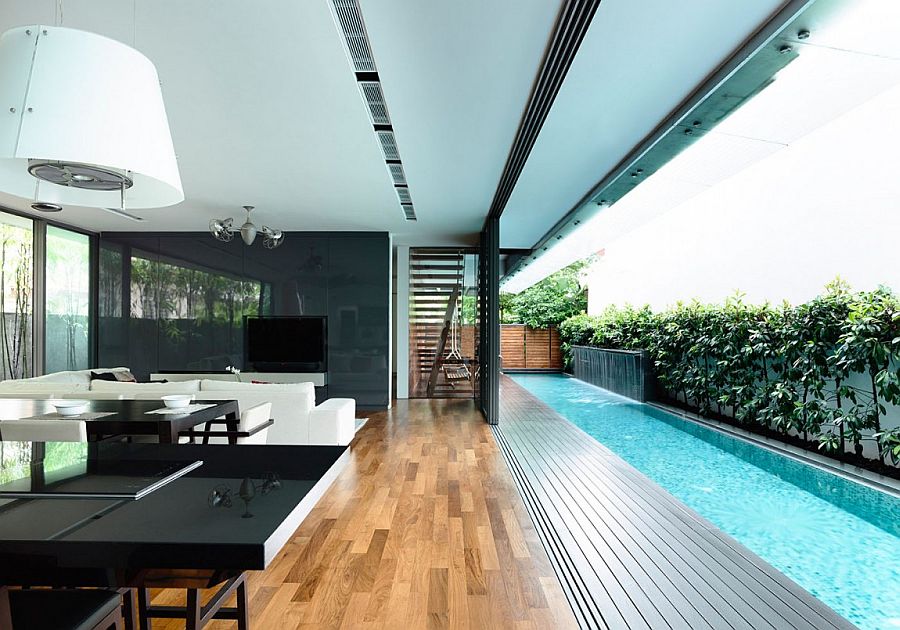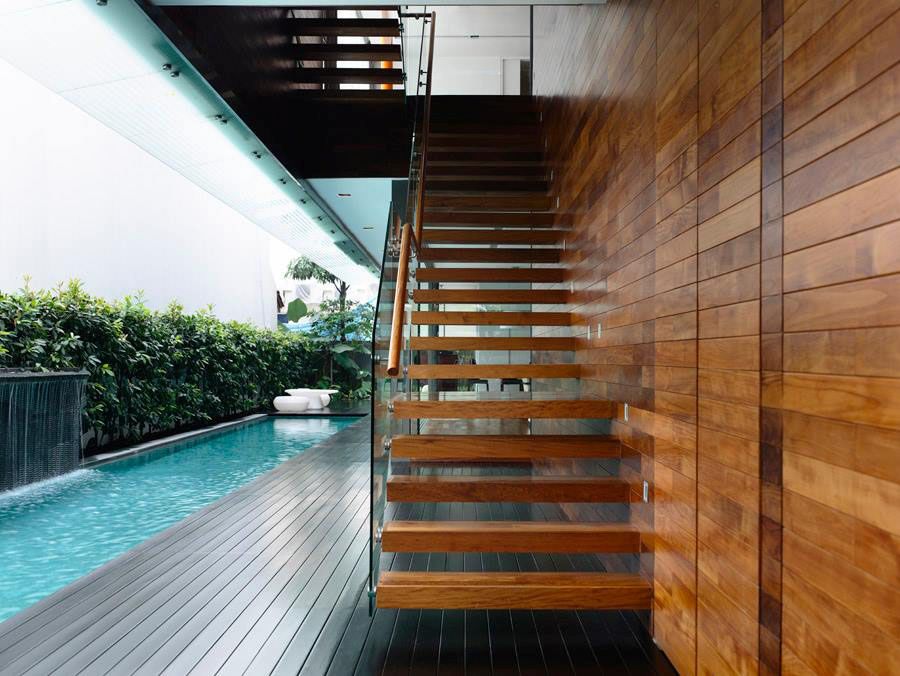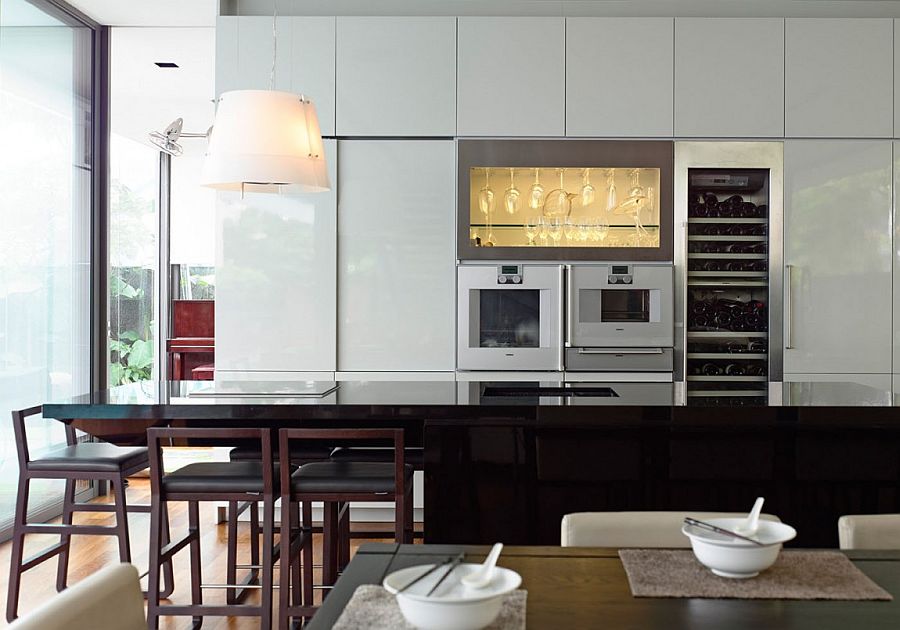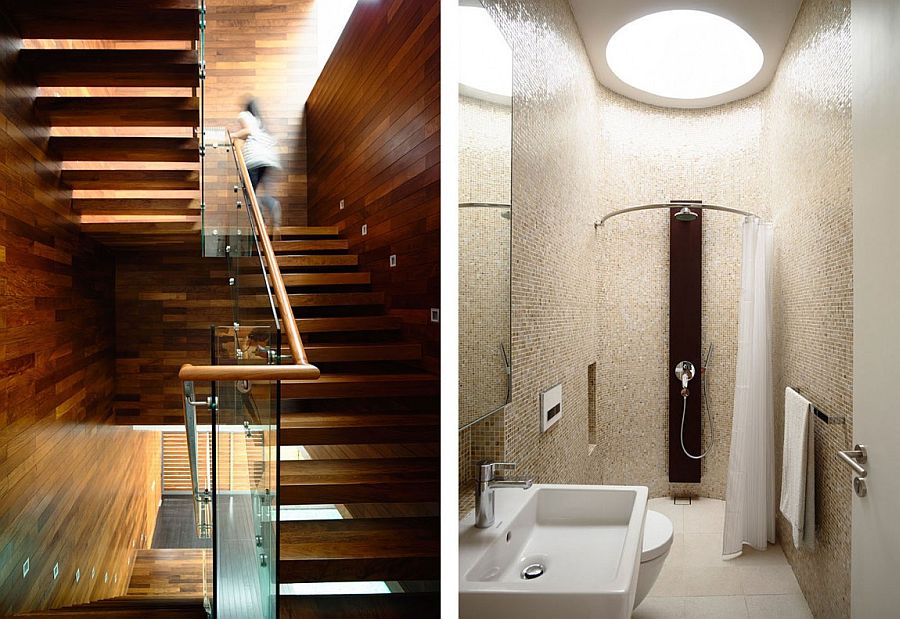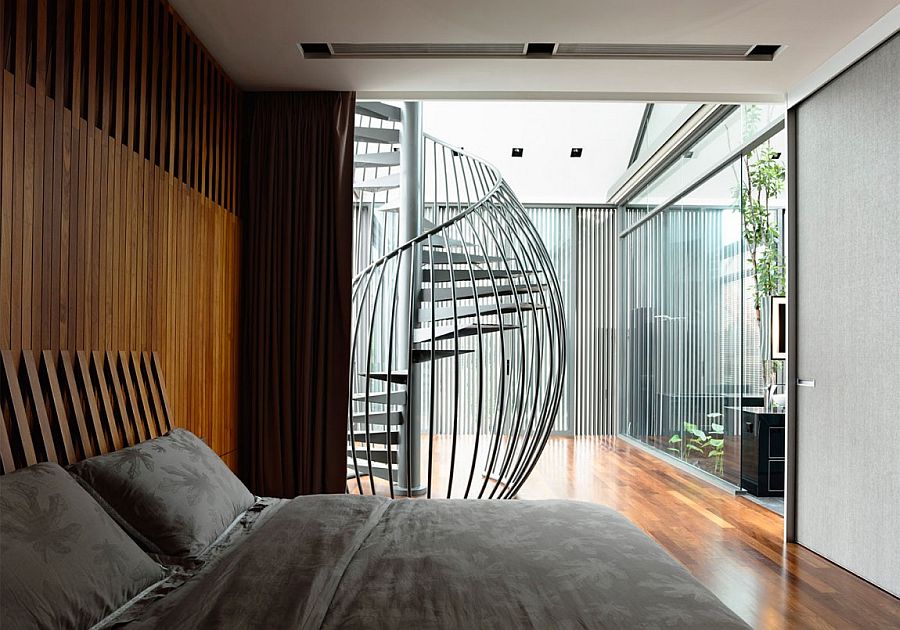 Leading the way from the master bedroom to the private study above is a custom spiral staircase that almost seems like a giant cage with steps concealed within! The kids' bedrooms also delights with splashes of pink in the girl's room and a more teenage-centric design in the boy's bedroom. A captivating escape that moves away from the mundane!