The dark gloom and cold chill of winter is just about starting to wear off for many of us, and the sights and sounds of spring will soon take over. A change in season is also a great time to redecorate your home and usher in those minor changes that give it a fresh, new appeal. While the popularity of some hues wanes away with a change in the fickle trends, others only look good in certain seasons. Yet there are a few colors that work well all year around and simply never go out of 'style'. Yellow is one such perpetually popular color, and when used right, it can give your boring old bathroom a refreshing, cheerful lease on life.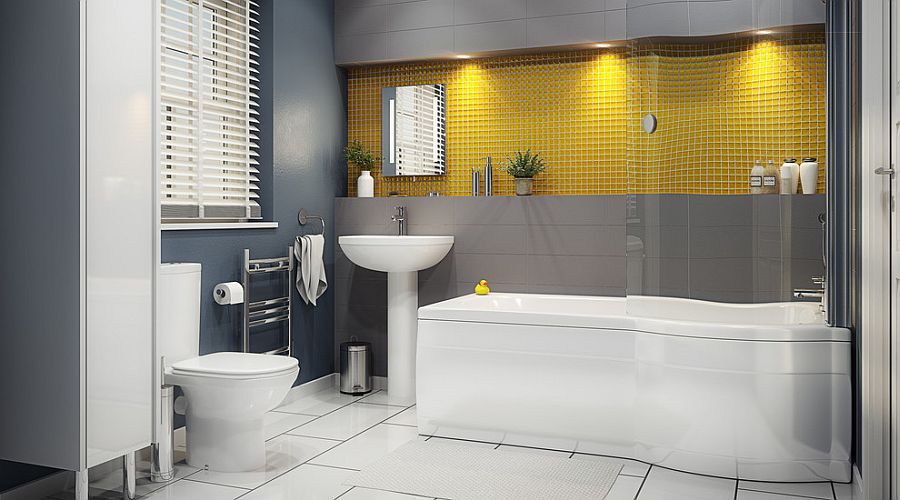 Yellow in the bathroom is a classic color that is next only to blue and white in terms of popularity across the globe. Unlike other bold colors such as orange or red, it is far more pleasing and seems to trump green with its innate coziness that makes it perfect even in the colder fall and winter months. Here are 16 lovely bathrooms with a splash of yellow to get you started in the right direction.
Cutting across Styles
One of the joys of using yellow in the bathroom is that it seems to blend in and enhance any theme that you already have going. This is because the various shades of yellow allow you to use it both as a relaxing background color in an extensive fashion and as a brilliant accent hue that draws your attention instantly. With gray becoming such a popular choice in the last few years, yellow seems even more appropriate in the world of contemporary interior design. Whether it is simply paint or beautiful tiles, adding yellow to the bathroom instantly gives the setting a more inviting and elegant look.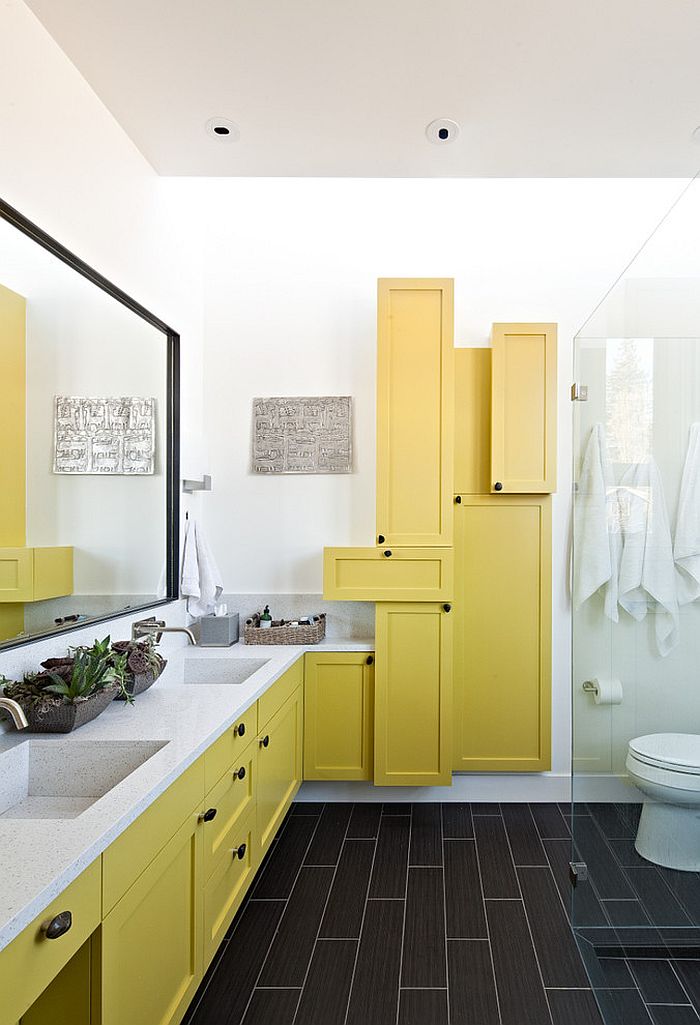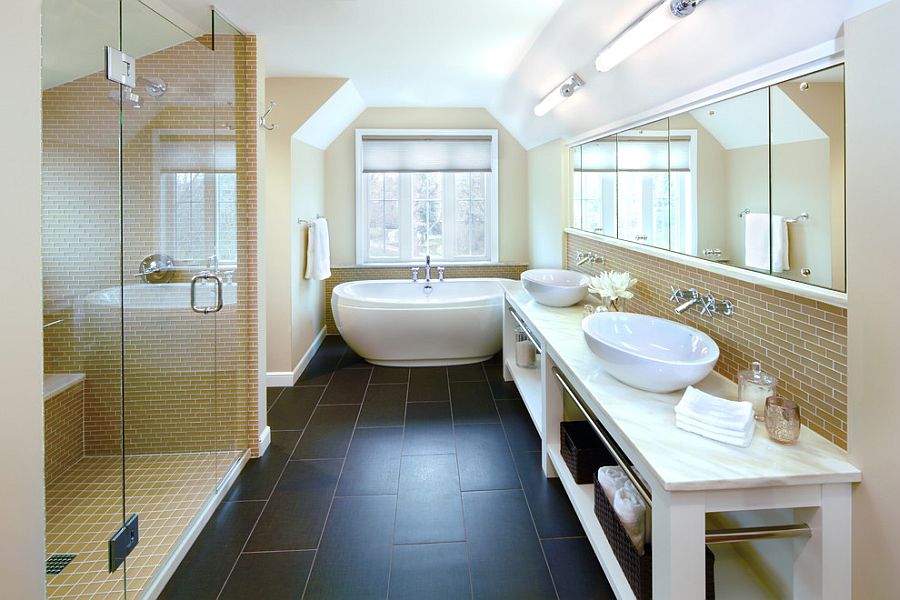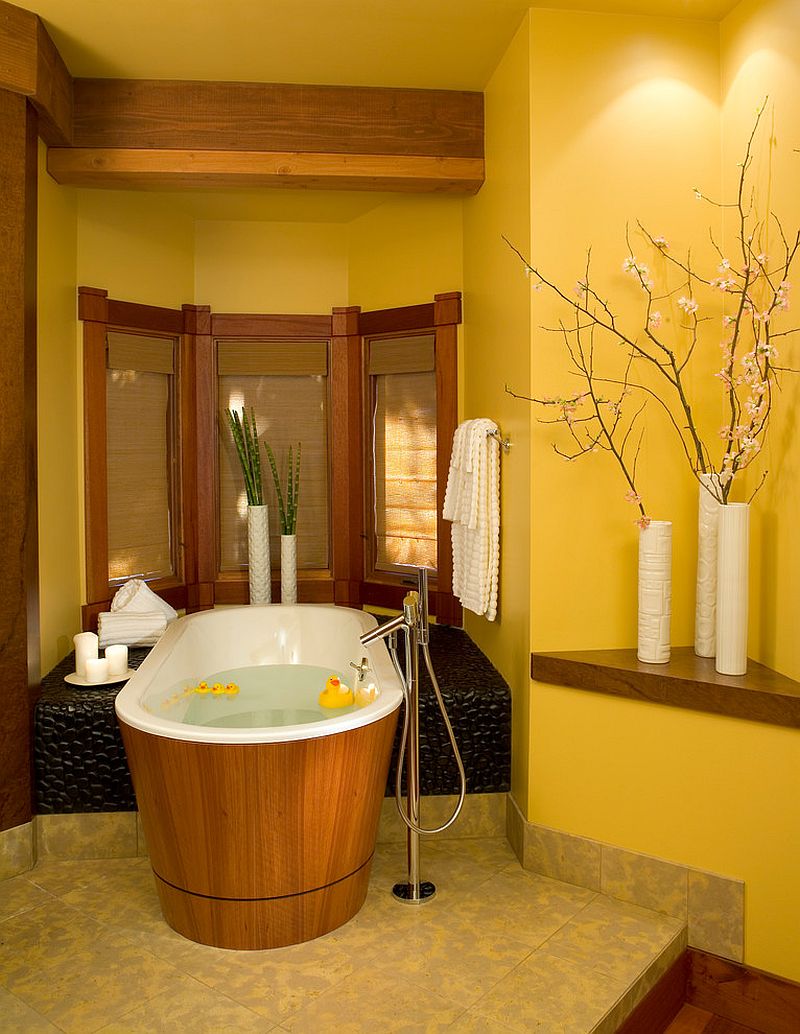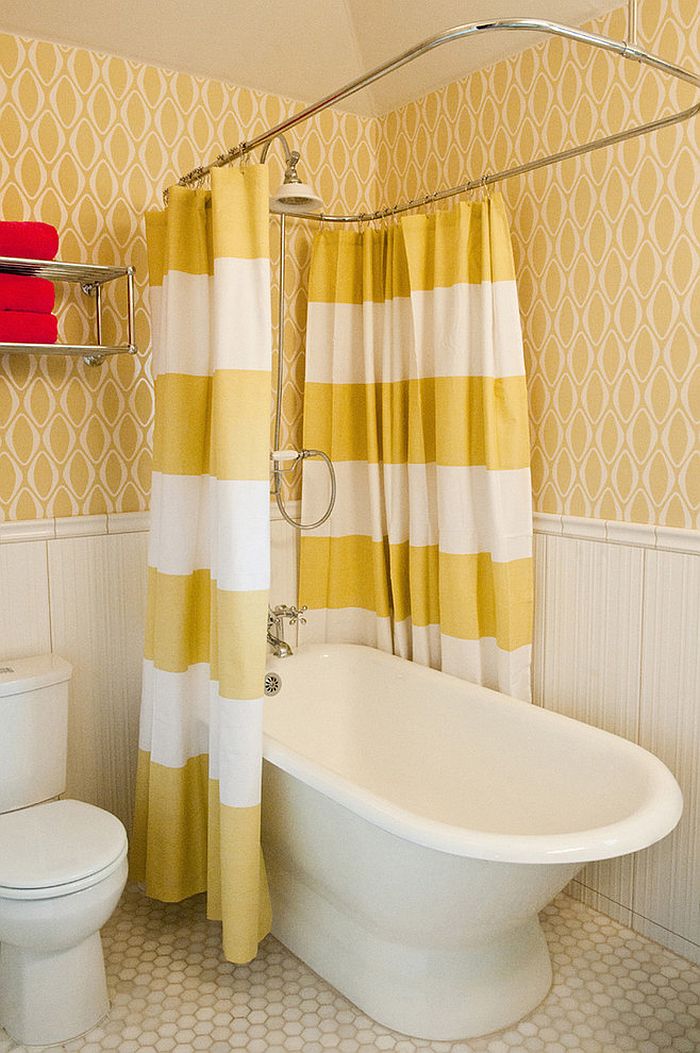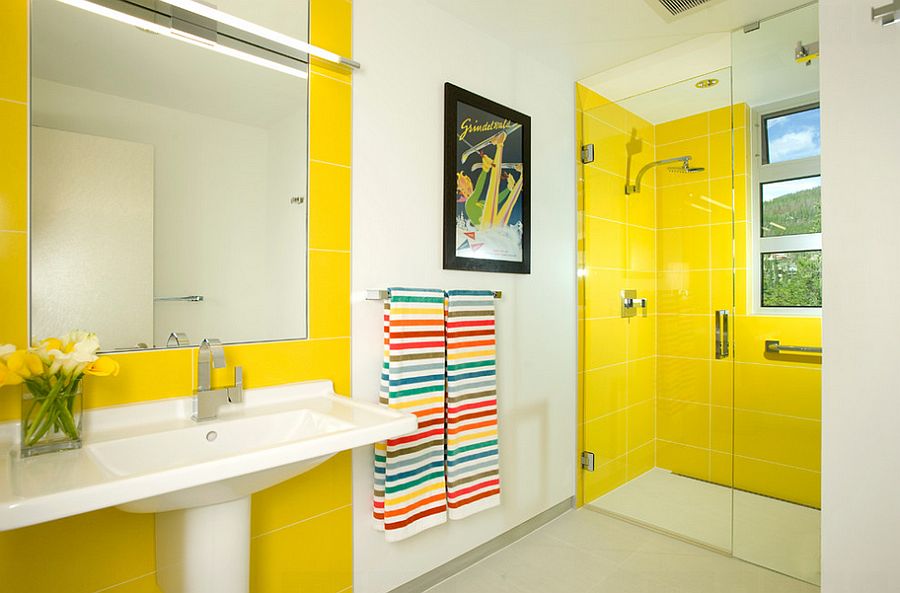 Classic and Timeless
Another recent trend in bathroom design has been the incorporation of design elements from the past. Homeowners are gladly turning towards styles such as art deco, midcentury and vintage to give their bathroom a truly unique look. Yellow is a great choice for all such styles, and it helps in creating a soothing yet invigorating bathroom that is timeless and evocative. As a rule, traditional bathrooms benefit from yellow in lighter, mellower shades, while it is contemporary compositions that generally use the bolder, glossier versions.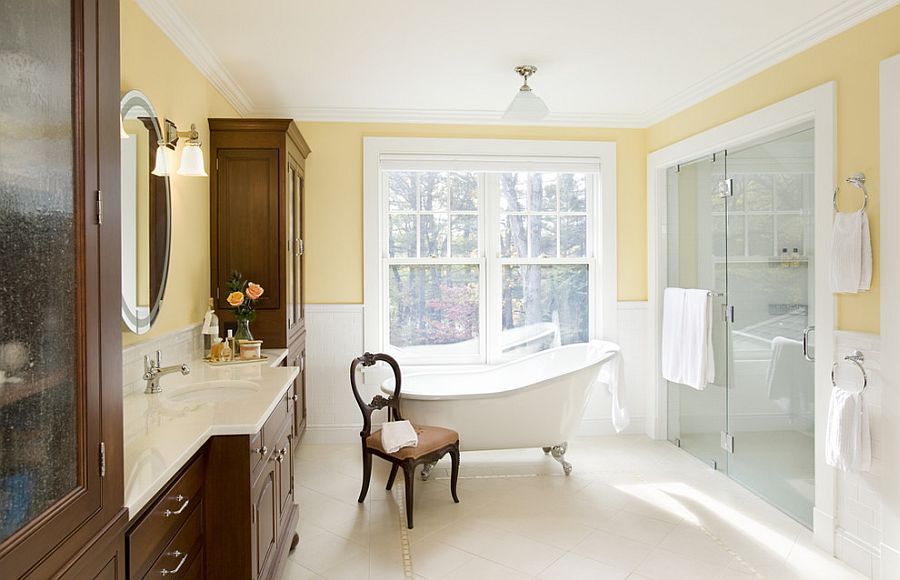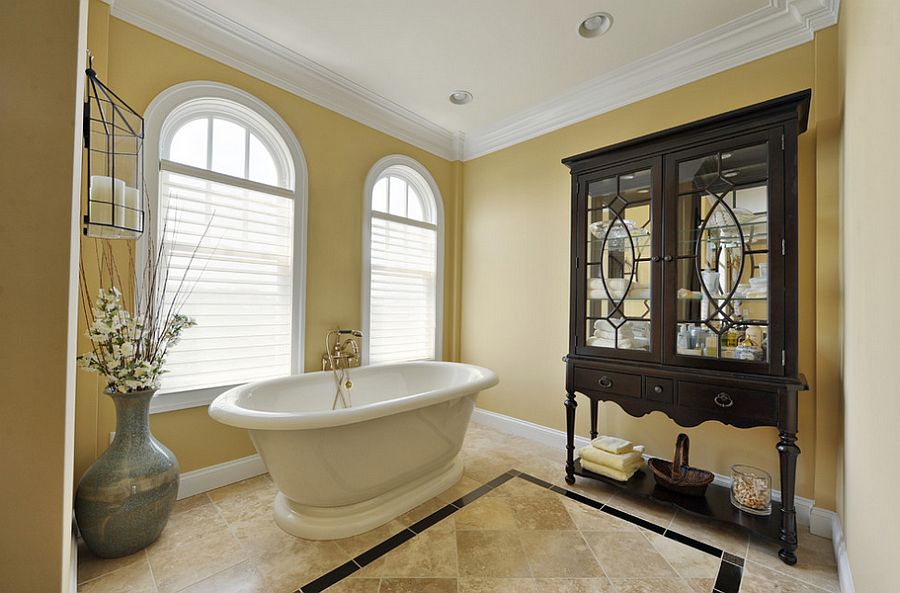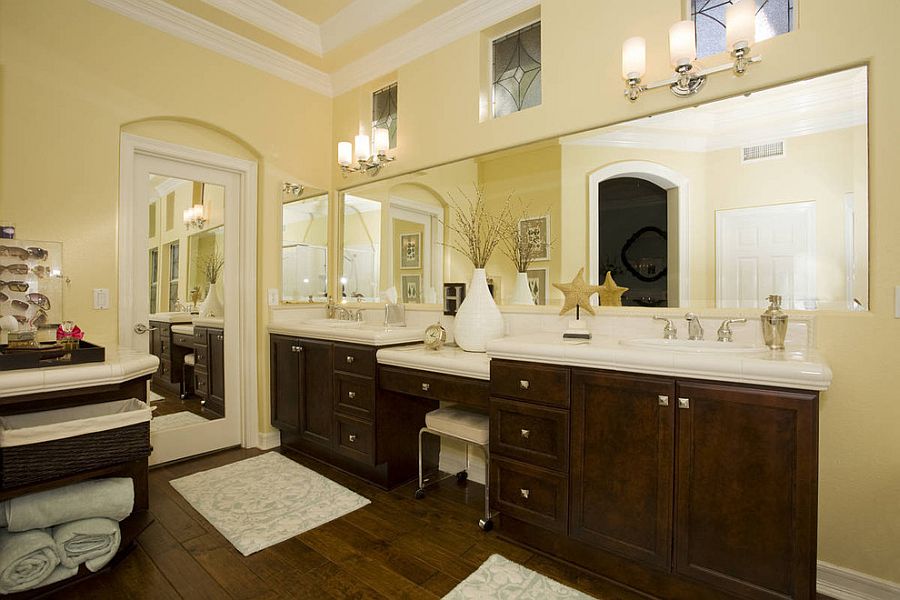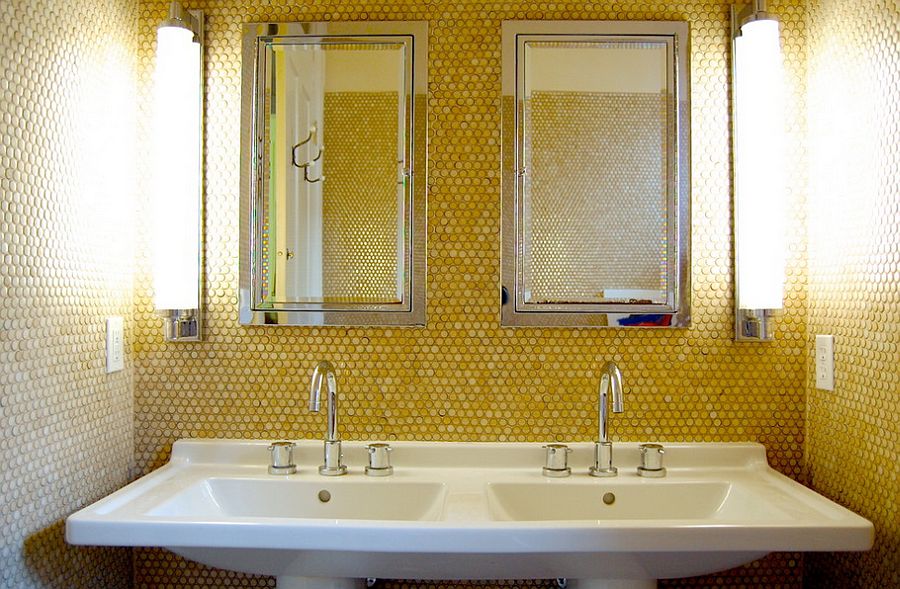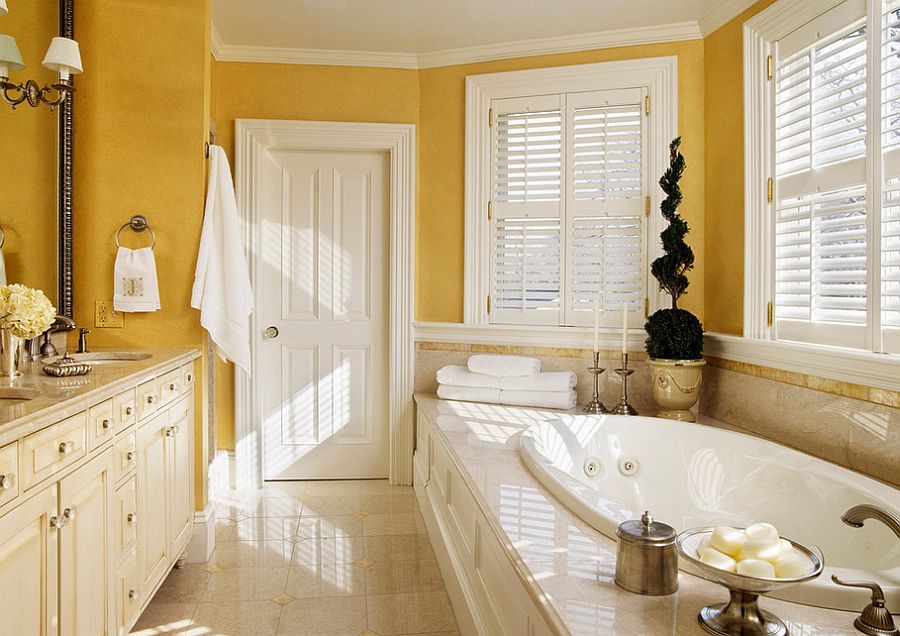 Sun-Kissed Beauty!
As always, those less happy with completely committing to a color can start off with simple accents before going bolder. In the case of yellow, it is less likely to be a color commitment issue and more about a desire to seasonally switch between hues to keep the look of the bathroom fresh. A black and white bathroom offers a wonderful backdrop for beautiful yellow accents, and at times even a few neatly folded towels can make a huge visual impact. An accent wall in yellow, a painted vanity or even a simple stool adds to this look. Always remember to use the color in more than just one place to give the bathroom a more graceful and symmetric look.