What do you get when you cross recycling with innovative, budget-friendly design? Upcyling! You can upcycle anything these days, from plastic water bottles to old tires. In today's post, we're focusing on everyday items from the kitchen. By repurposing them into modern planters, not only do you breathe new life into used items, you can save money while making a unique statement. Ready for the details on how you can upcycle basic items to create something contemporary and new?…
Upcycled Mason Jar Planters
Let's start with the mason jar, one of today's most popular DIY project supplies! This Mason Jar Trio from Etsy shop Boots N Gus features three glass jars with handy drainage holes, as well as terra cotta saucers to collect excess water. Aren't these planters perfect for flowering cacti?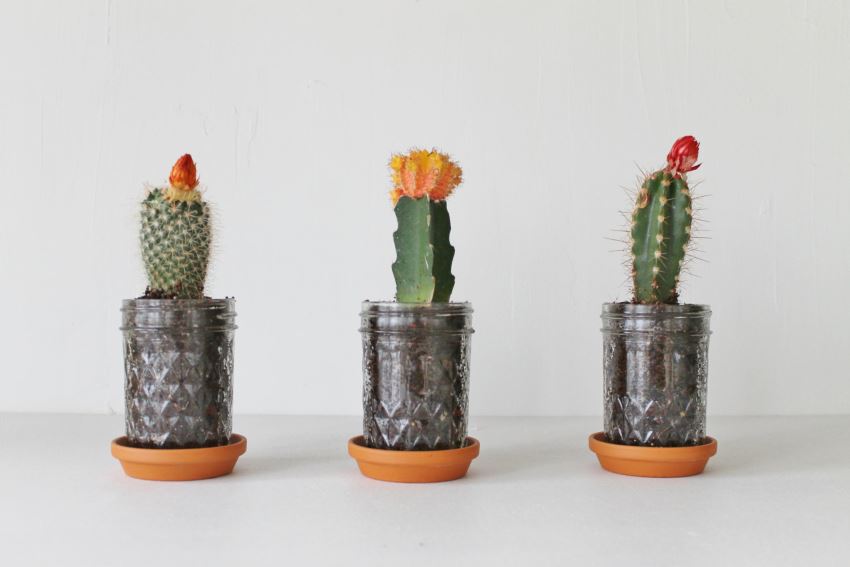 These Upcycled Glass Jar Planters from Circusberry feature gold spray paint that creates a two-toned effect. Sand and faux succulents complete the chic modern project: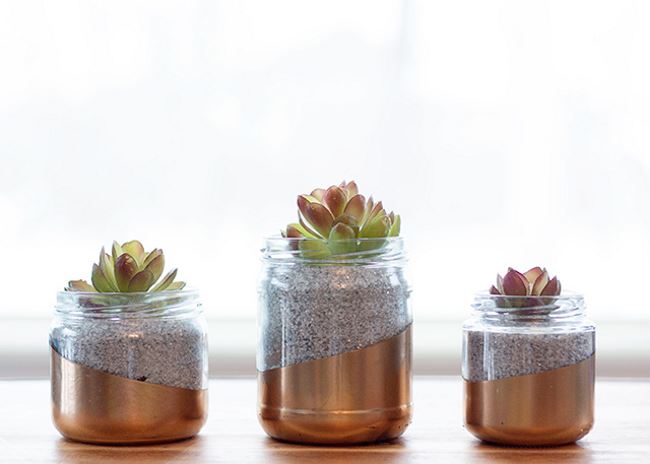 Not Just a Housewife's Mason Jar Wall Planter has an industrial look that's also quite charming. Clamps, boards, mason jars and plants combine in a project that costs less than $20 to execute! Now that's style on a budget!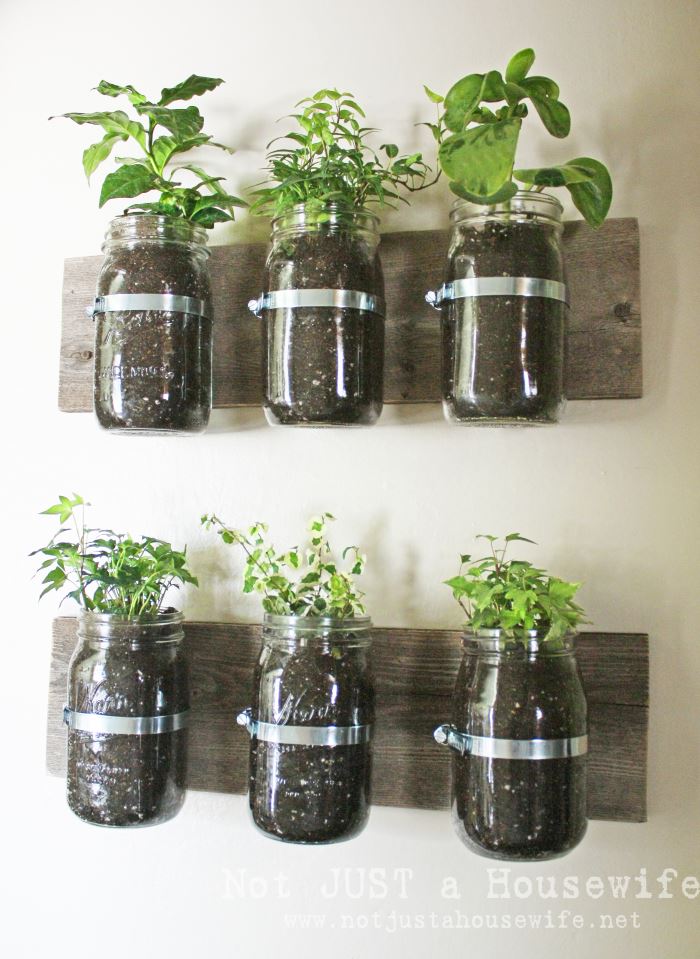 Upcycled Bundt Cake Pan Planters
Bundt cake pans (especially the lightweight vintage variety) are increasingly being used to craft planters. Check out this Succulent Centerpiece, created from a flea market bundt pan. The photo shows how you can arrange the little pots of succulents in the copper bundt pan before the final potting phase of the project. See each step along with a helpful tutorial at Making Home Base.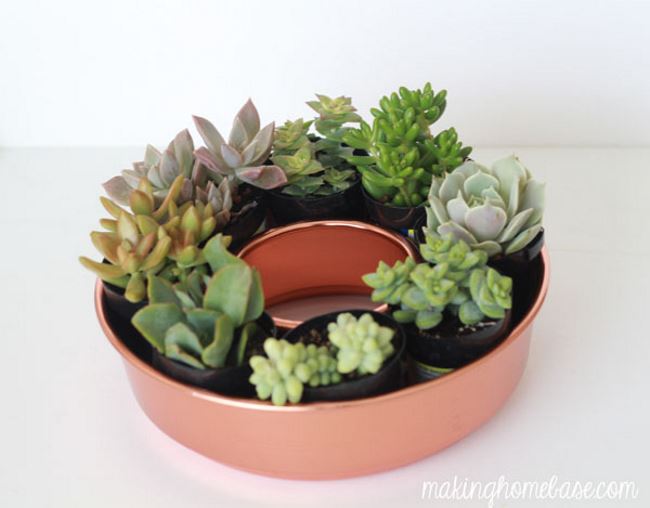 Speaking of copper baking receptacles, this Bundt Cake Planter from Etsy shop Boots N Gus may have sold, but doesn't it inspire you to take a drill to a cake pan and transform it into a stylish modern planter? The more geometric the pan, the more unique the finished product!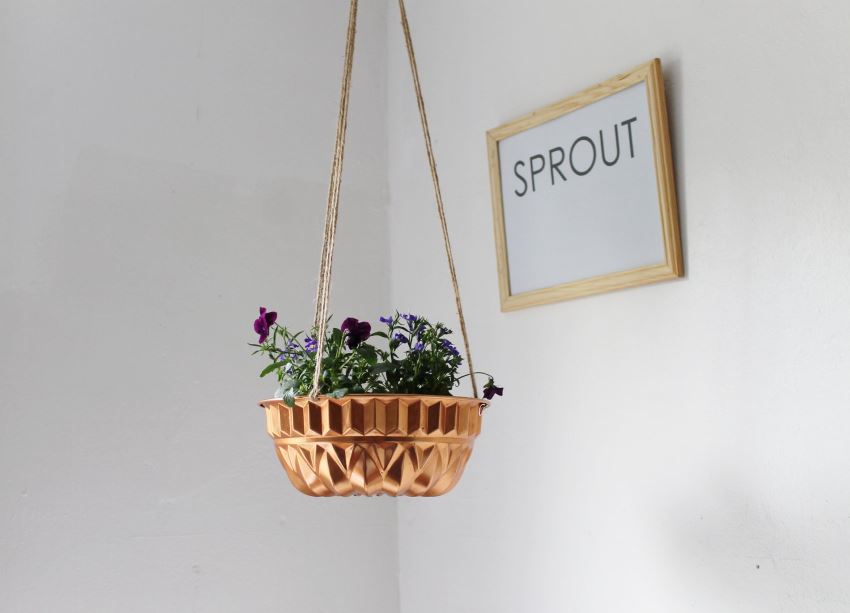 We're loving the wooden beads on this Upcycled Hanging Planter from Etsy shop The Salvaged Boutique. A vintage cake pan is the item of choice, while coated twine elevates it to new heights. If you check out the link, you'll noticed the item for sale is a copper cake/jello mold planter. But this accompanying photo of a lemon yellow bundt pan planter caught our eye and helped us dream of the colorful possibilities for this project!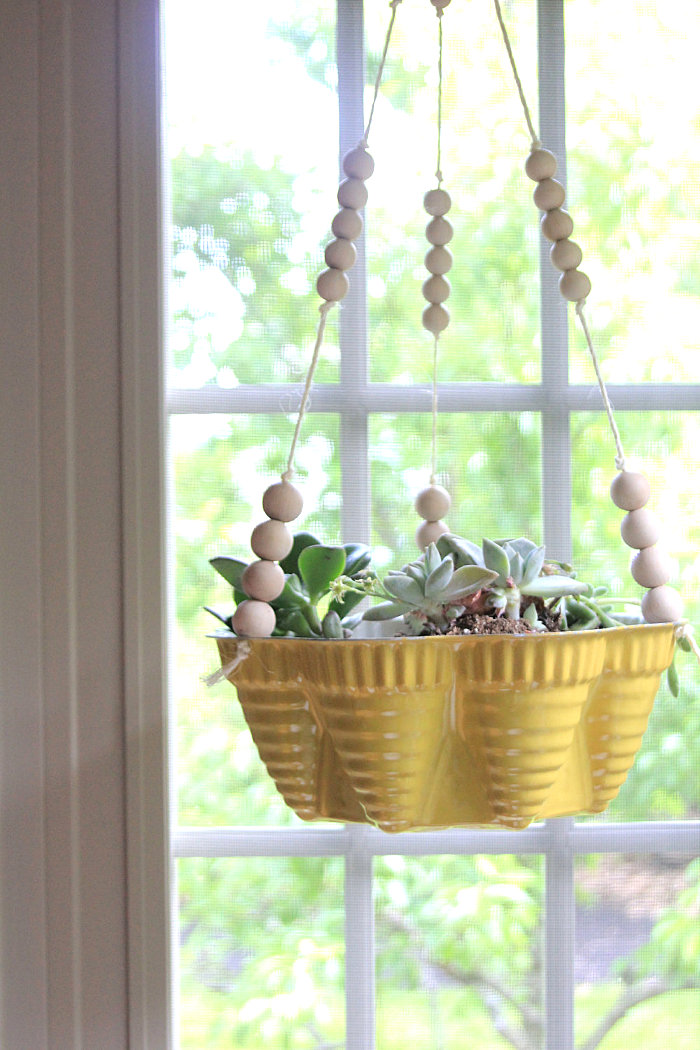 For a helpful DIY on crafting your own hanging bundt cake planter, check out this handy tutorial from Sugar & Cloth. Fine cable silver chain helps suspend each bundt cake pan—we're loving the modern look of the silver metal. Spray paint the pans (as shown below) or leave them in their original copper-hued state.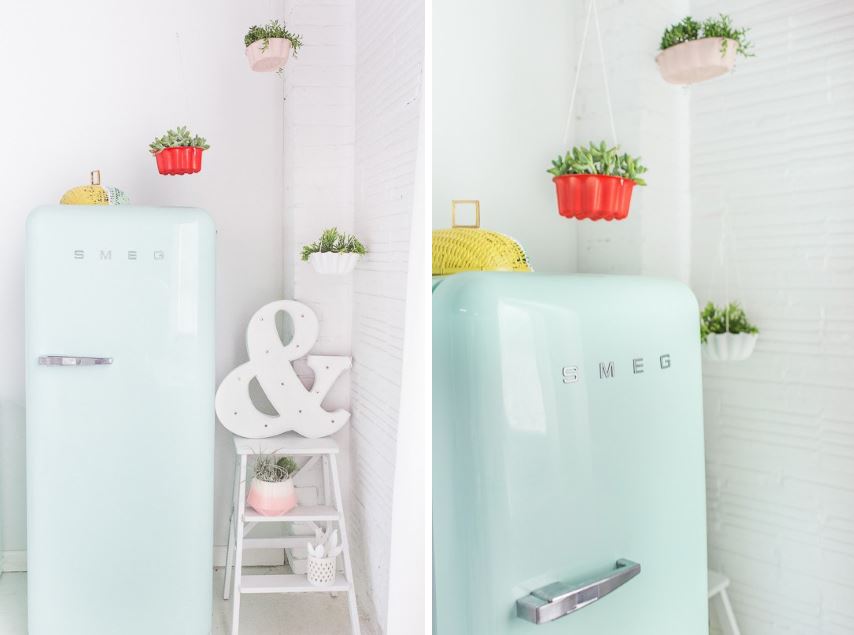 Upcycled Plastic Bottle Planters
Plastic bottles—we all use them. Many of us recycle them. But have you considered upcycling them?! Simple, modern and fabulous, these Recycled Bottle Hanging Vases easily spark the imagination. The possibilities are endless, especially when you consider using string in a variety of hues and bottles of different colors (such as green). [from Micasa via Poppytalk]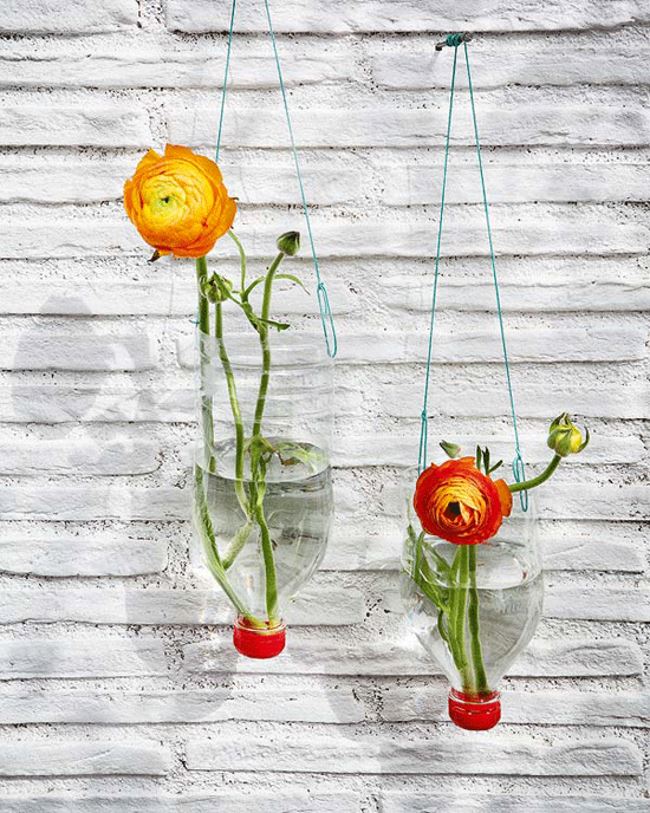 Speaking of green plastic bottles, this plastic bottle home decor from Recycline is intriguing, to say the least. The green of the plastic and the striking black edging create a strong contrast. Below we see a vase, as well as candle holders, both of which would also make ideal planters. Can't you see those little candle holders filled with succulents?!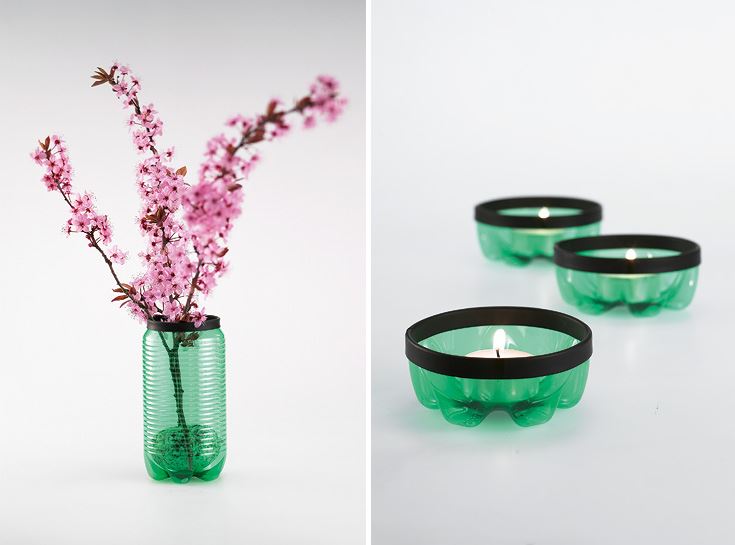 The bottom of a plastic bottle is perfect for pulling planter duty, and when you surround it with a chic crochet cosy, you get a basket-like container that is very on-trend. [from The Upcycle Post Gallery]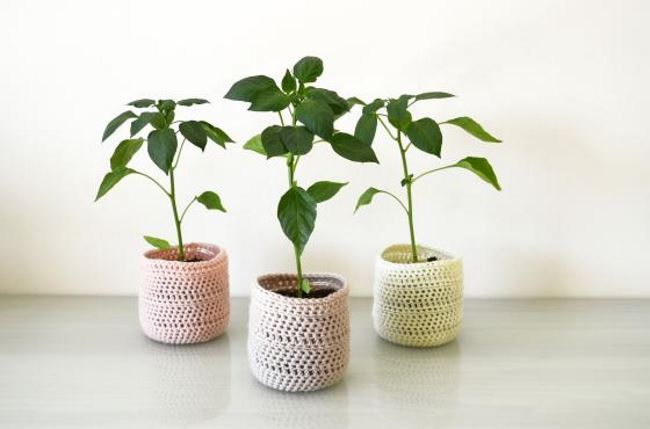 Now that you've seen today's featured upcycling ideas, are you ready to tackle a modern planter project or two? Let us know if you give any of these a try! Leave a comment below…