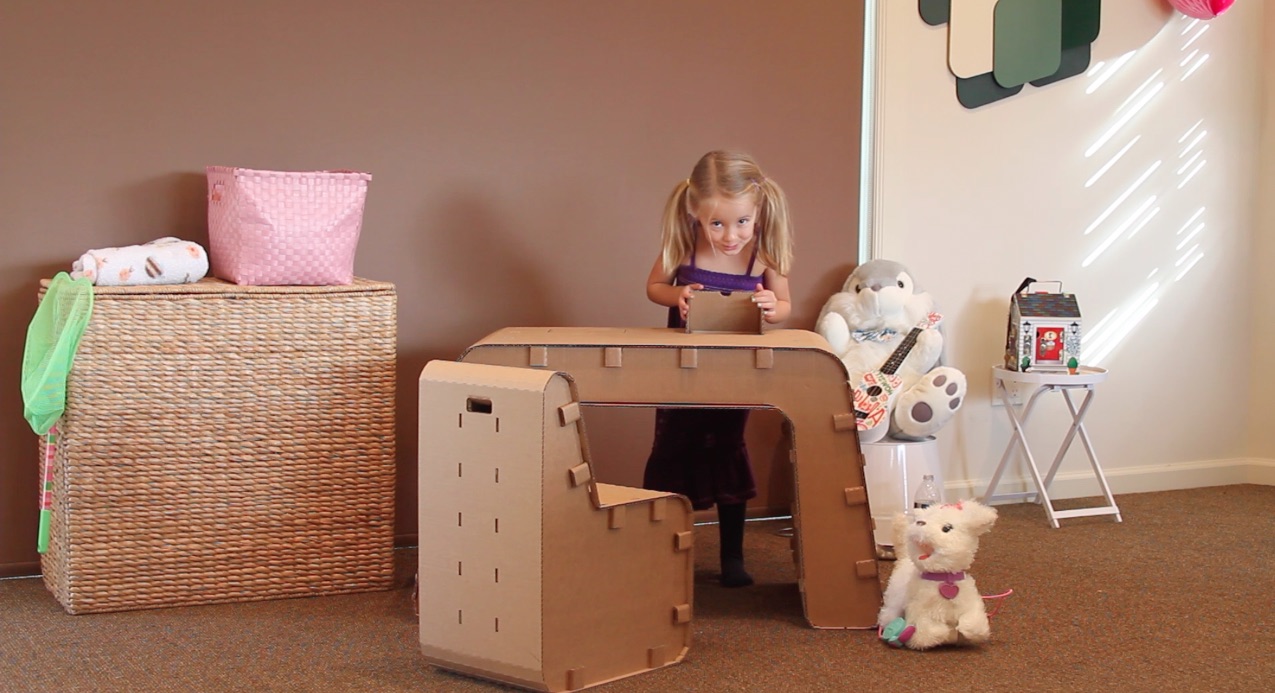 Have you ever bought your kids a big, shiny new toy, only to find that they're more interested in playing with the box it came in? If so, you probably know that cardboard is the perfect blank slate for a child's imagination: where you see trash, they see a pirate ship, a castle or a racecar. The Cardboard Guys are well aware of this too, and they've created a desk and chair set out of the versatile material that also doubles as a canvas where children can express their creativity. Made of 50% recycled (and 100% recyclable) cardboard, the Imagination Set lets your young Picassos have their furniture and draw on it too!
Adaptable and Eco-Friendly
Justin Farr, Jordan Kepler and Jake Disraeli, a.k.a. The Cardboard Guys, designed the Kids Imagination Furniture set as a way to keep trash out of landfills while also creating an outlet for young artists to express their creativity.
"The Kids Imagination Furniture is built from the ground up to be the ultimate creative platform for kids. With reversible pieces, and tools that turn into DIY attachments, kids can transform the furniture into anything they can imagine," Cardboard Guy Jake Disraeli told us.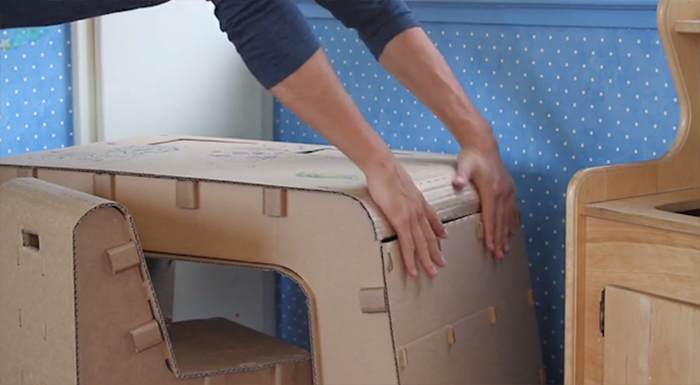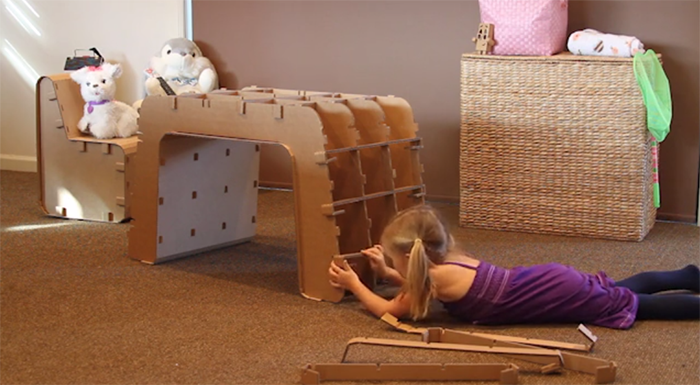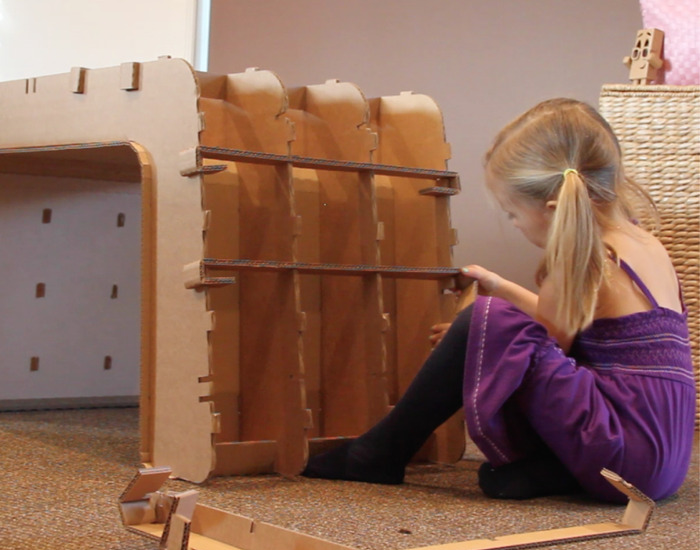 Made in the USA out of 50% post-consumer recycled material, the Imagination desk and chair are shipped flat-packed and can be assembled at home without the need for any adhesives or glues. The process can be done together with your child and is a great way to teach her or him about shapes, cause-and-effect and basic engineering.
Organize with Fun
Once your desk and chair are complete, that's when the fun really starts. Each desk has cubbies where kids can store their art supplies and treasures, and unlike with other pieces of furniture, you can actually encourage your children to leave their mark on these pieces. Plus, the outer pieces are reversible so you can flip them inside out to reveal a fresh surface for creativity.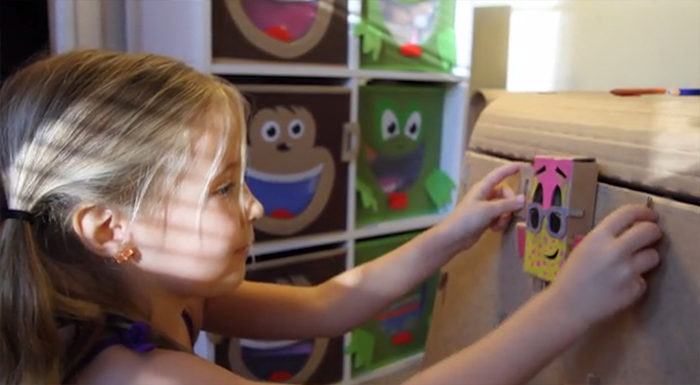 There are even side tabs that are just waiting for some DIY decoration.
And if you're wondering about durability, the Imagination desk and chair have been tested to withstand up to 500 lbs. of weight, according to The Cardboard Guys.
If you're interested in ordering your own Kids Imagination furniture set, The Cardboard Guys are currently raising funds to begin production of their first run and they're offering backers the chance to pre-order by supporting their Kickstarter campaign here.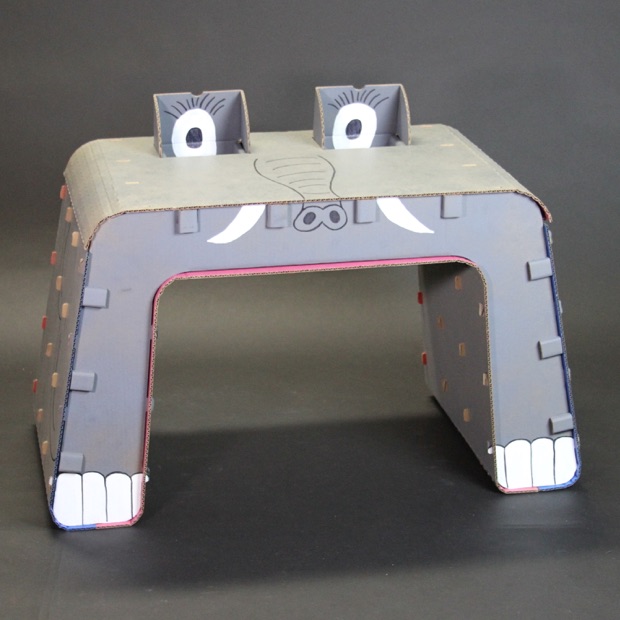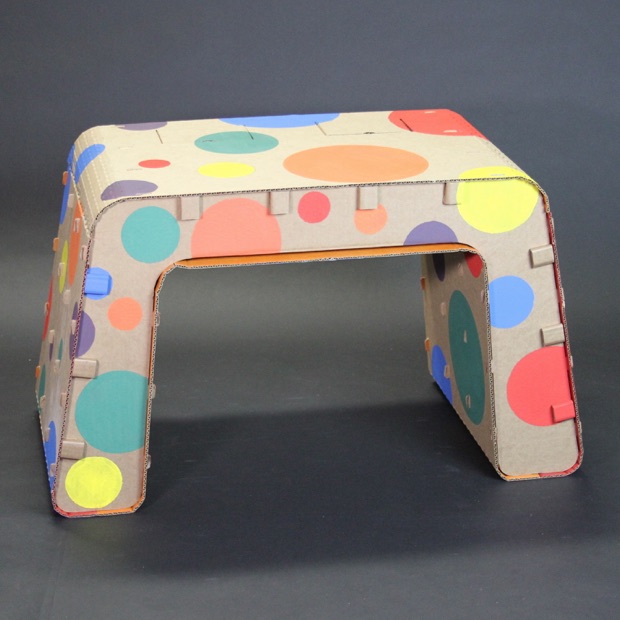 We wish The Cardboard Guys the best of luck with their campaign and, who knows? If all goes well, maybe an adult-sized desk could even be in their future…