A former Mexican president's vacation residence is now open to all of us mere mortals, and after a thoughtful makeover, it's become the classiest resort in Cancun. (No partying on the beach here!)
Nizuc Resort and Spa, located in a panoramic spot where the Caribbean Sea meets a protected lagoon, next to a 29-acre nature preserve, opened just last year. It's a beautiful marriage of pure luxury and sustainable, place-centric design.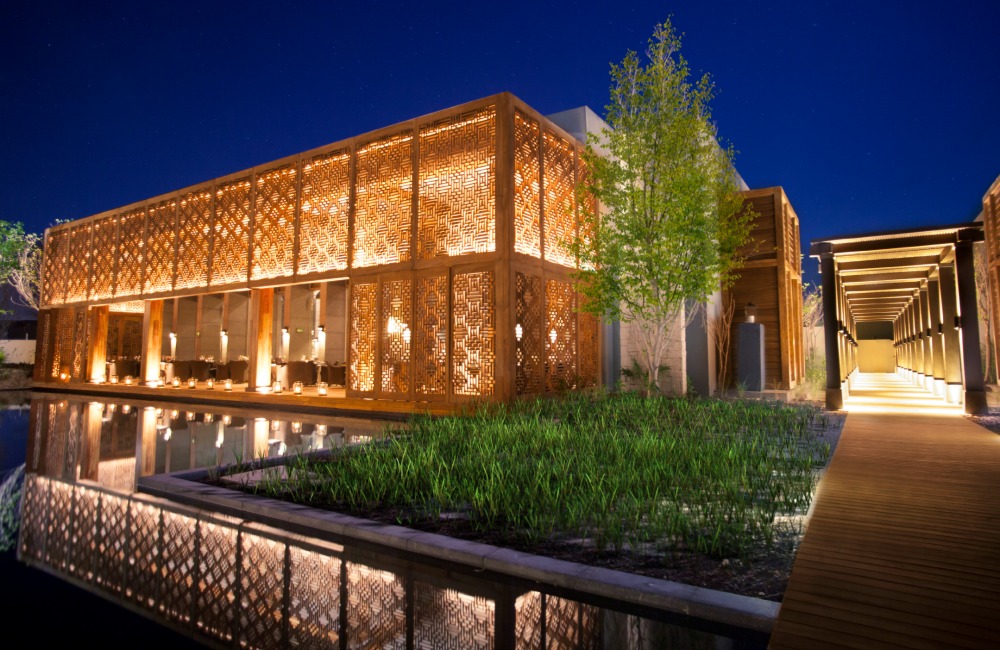 María Oliveira, the Public Relations Manager at Nizuc, said, "The idea was to have a hotel that is immersed in nature, with a palette of earth colors that allowed the ocean or the green gardens to be the real main actors." Designed by Mexican architect and interior designer Alejandro Escudero, the hotel's 274 suites and 29 private villas share a wealth of local materials, including mangrove, ziricote and pucte woods, as well as local stone.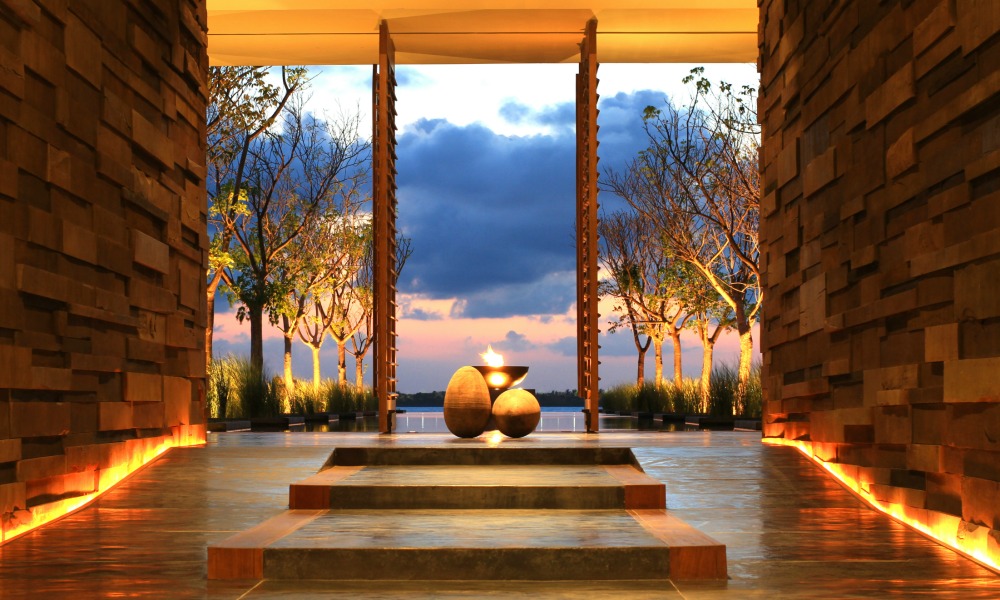 Mexican history was an important part of the design process, with cues taken from the area's Mayan heritage, including design elements like palapas overhangs, Mayan artifacts and sculpture. The siting of lobby areas and restaurants took into consideration ancient-meets-modern environmental thought. "The Mayans always built on very well-oriented places with a view and a breeze," says Olivera.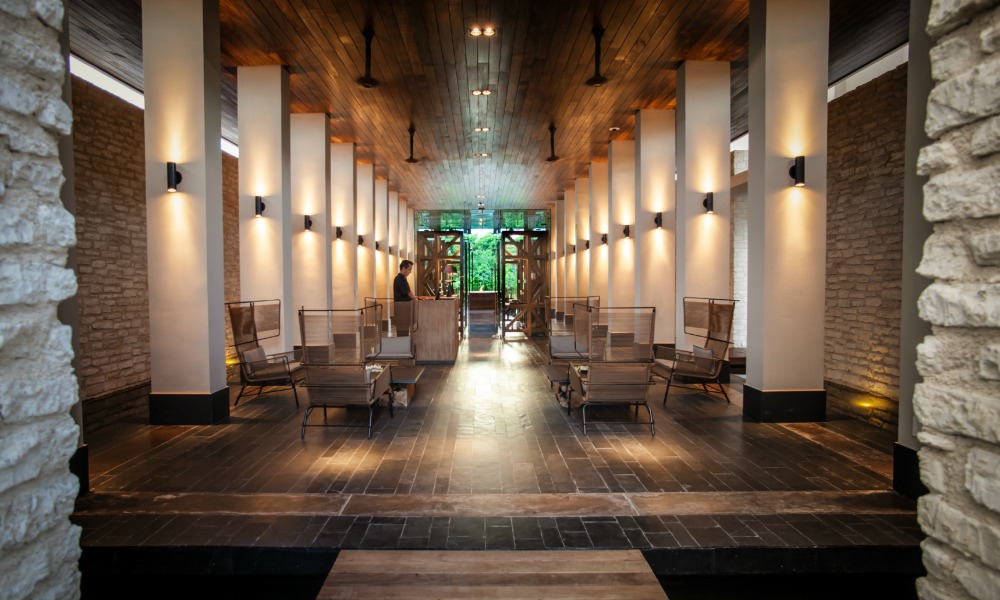 At Nizuc it's all about "Simple lines, big open spaces where the breeze flows, and a zen atmosphere," Olivera adds.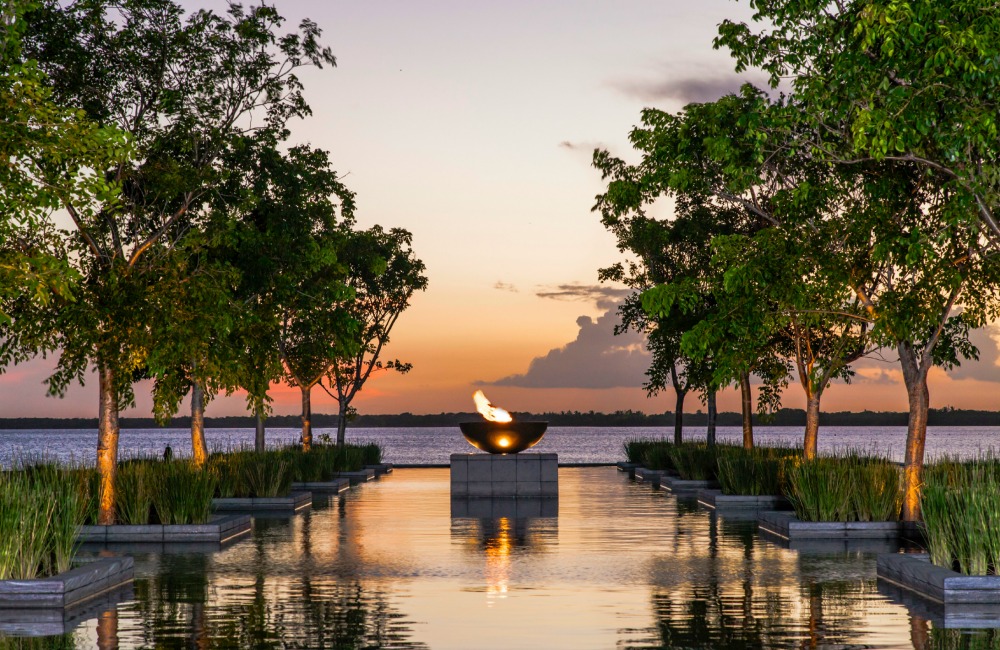 The emphasis on local plants (the resort kept beneficial mangroves intact when they built and focused on native grasses and other flora) means that a minimum of water is needed to keep the resort green. "The native plants here survive very well and also makes for easier maintenance," says Louis Daniel, Nizuc Resort & Spa's General Manager, who said it is win-win-win (for costs, labor and environmental impact).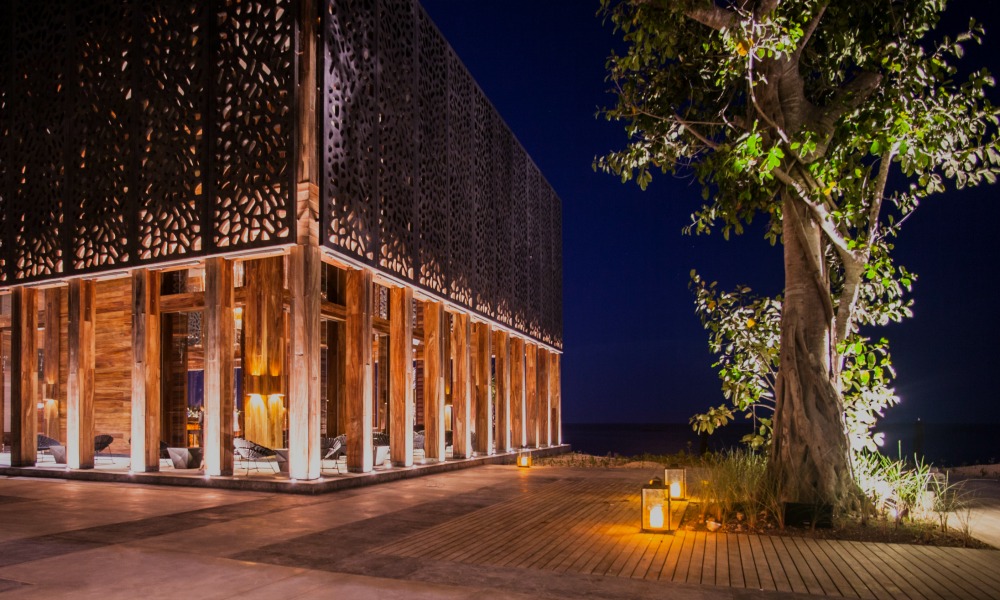 Nizuc even trains their employees about what plant names are so that interested guests can learn about them, and get a sense that they are really in Mexico, not just a beach area that could be anywhere.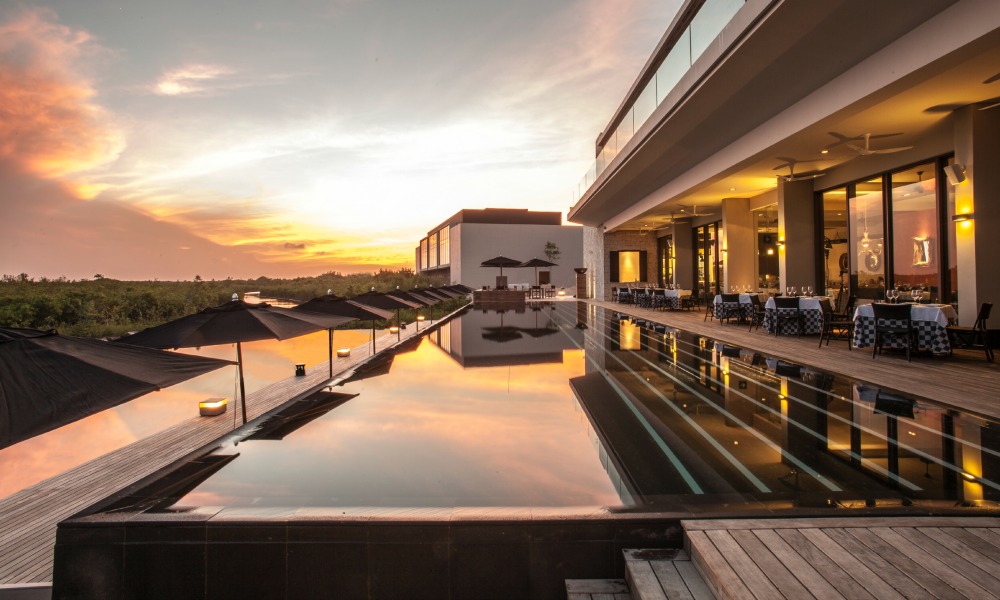 Pools are fed by an on-property artesian well, and purified with a reverse osmosis system, which makes for a skin-benefitting—rather than drying—experience (and doesn't leave you reeking of chlorine post-dip), another reason that management of water resources is important at the resort.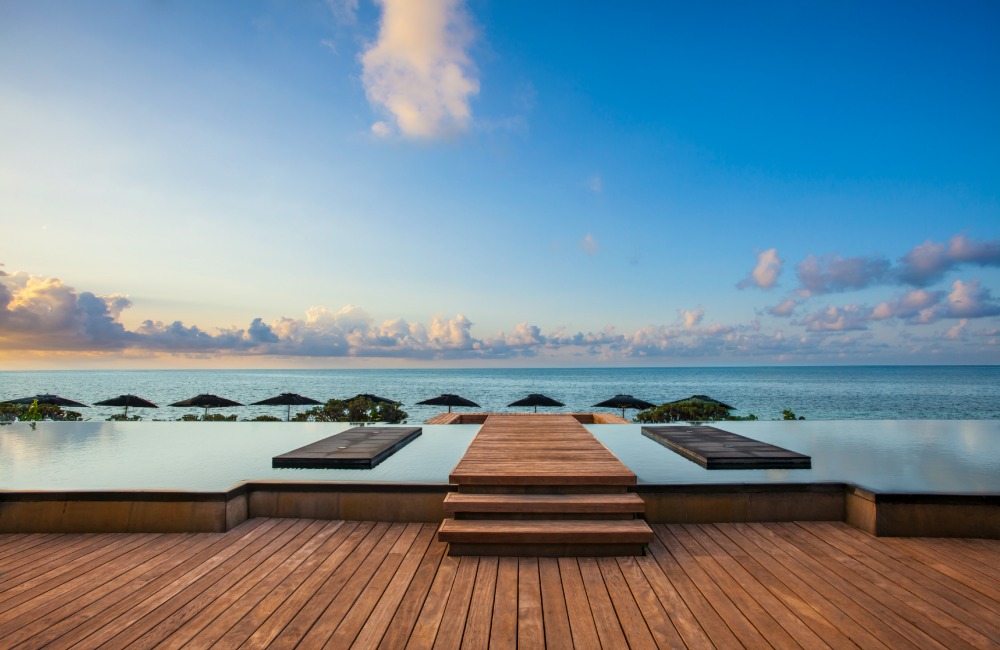 The sightlines and minimal design, focusing on the sea and sky at the adults-only pool area, are especially beautiful and impart a very serene and relaxing vibe, perfect for conversation over cocktails or quality time with your favorite new novel.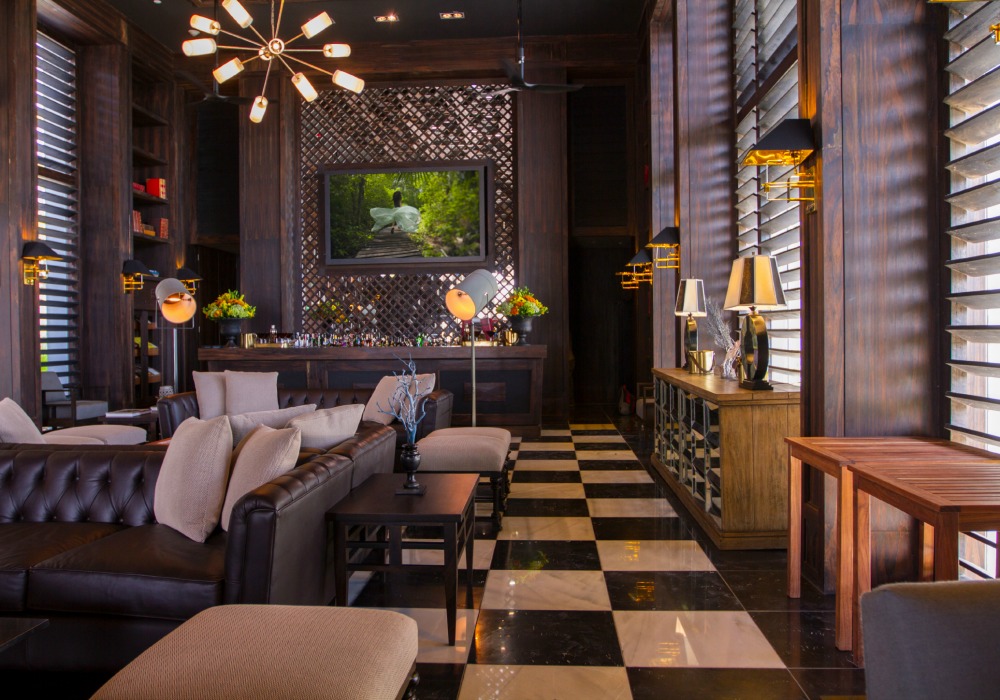 Restaurants at the all-inclusive Nizuc rely on many local ingredients, again highlighting a sense of place for all the senses. And sustainability doesn't end there—the resort also utilizes a vermicomposting system that uses worms to break down food waste so it can be used for compost.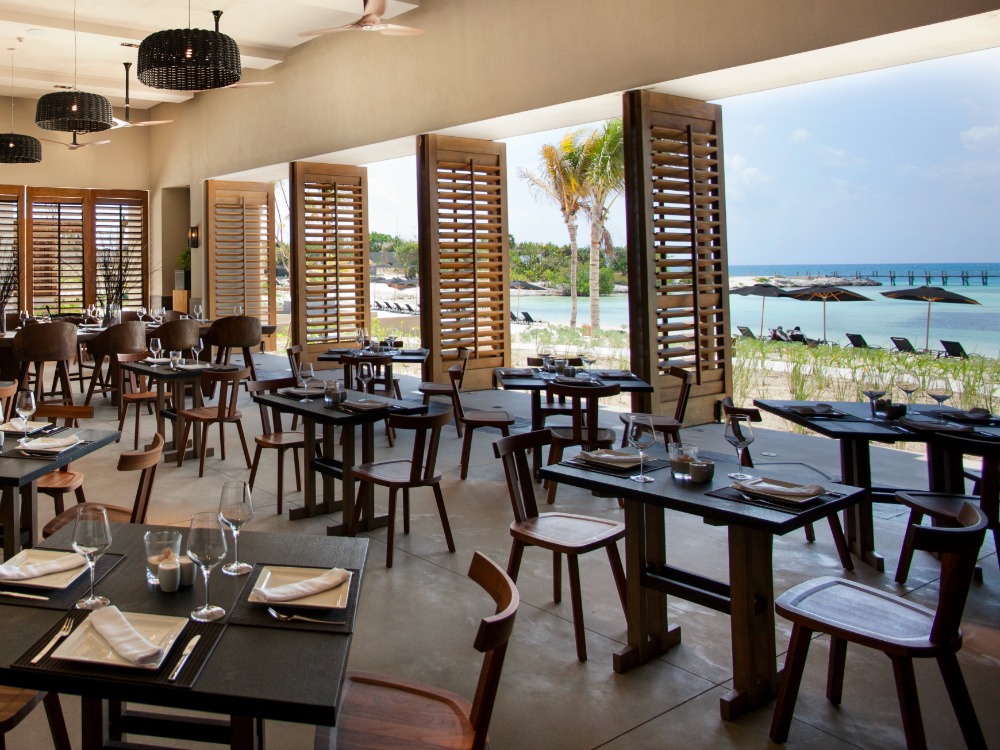 From formal to relaxed, each of the restaurants at Nizuc relies on its own kitchen and chef, ensuring that each meal is as different from the last as can be.