We have seen plenty of old buildings, classic homes and neglected structures being turned into gorgeous modern homes in recent times. But most of these astonishing renovations combine the old with the new and offer a unique blend of contrasting styles. Yet this fascinating loft in Montreal by ActDesign as a former refrigeration warehouse in a hundred-year-old building has been revamped into a dashing, contemporary home. The ingenious home does away with brick walls, plastered surfaces and other traditional elements that one might expect in such a transformation, as a sleek, ultra-modern ambiance takes over.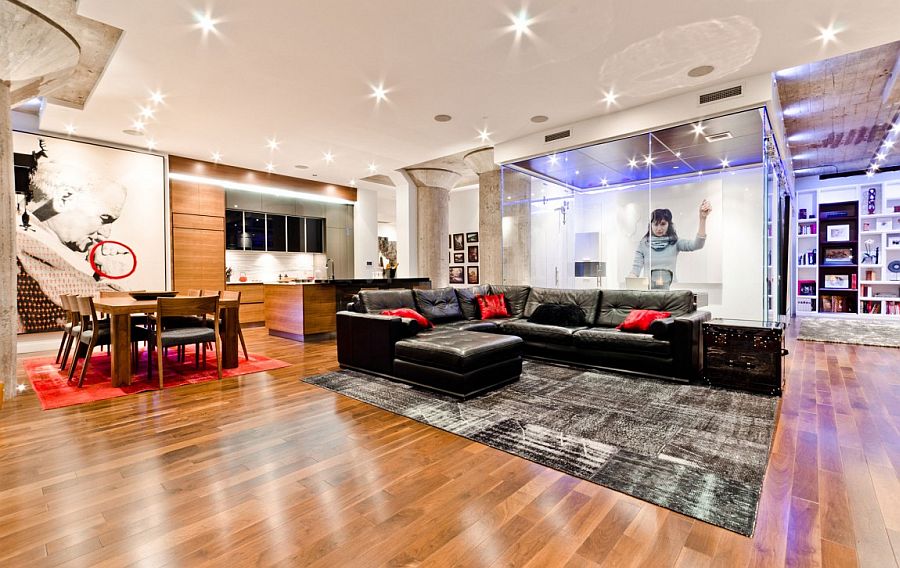 The key requirement that shaped the overall contours of the interior and its appeal was the extensive modern art collection of the homeowner, which he wished to display proudly around the house. A horseshoe plan was adopted for the open plan living area, and the superb living space, contemporary kitchen and smart dining area come together seamlessly. Each space flows into the next, even as warm wooden textures, bold splashes of red and comfy decor in black add visual and textural contrast to the space. A home office with glass walls ensures there is no obstruction visually while offering a peaceful work area.
The walls come alive, thanks to the amazing modern art collection on display, and sliding doors lead towards the cozy bedroom. Glossy surfaces, brilliant lighting and a cheerful atmosphere turn this home into an exquisite, posh getaway!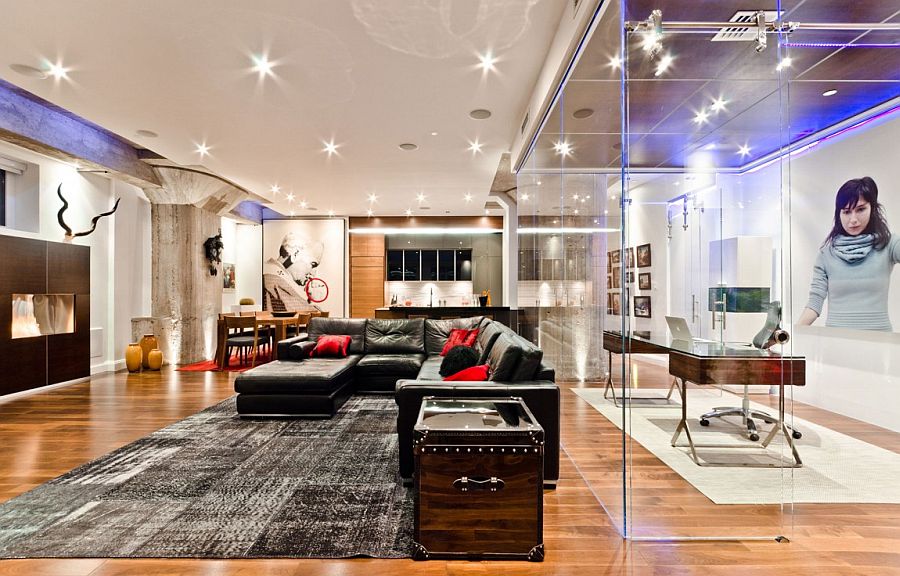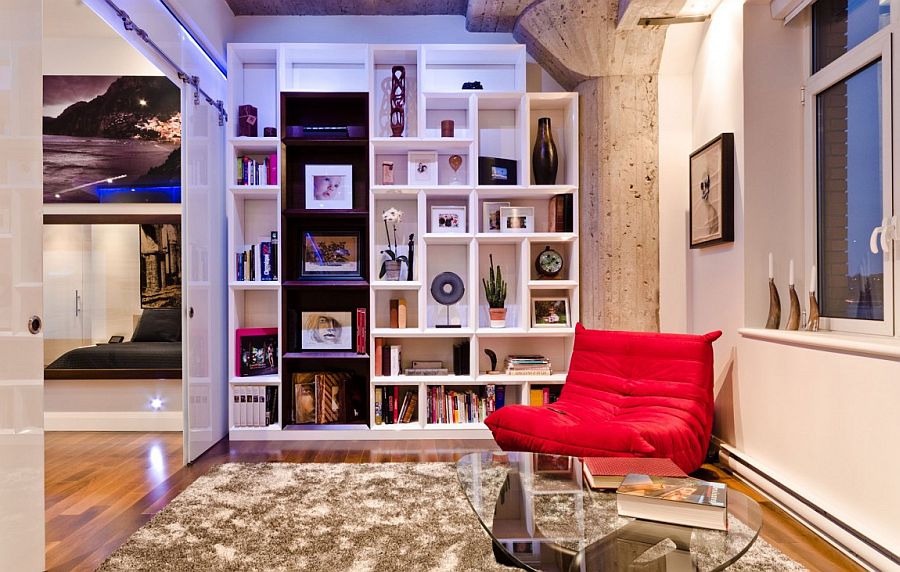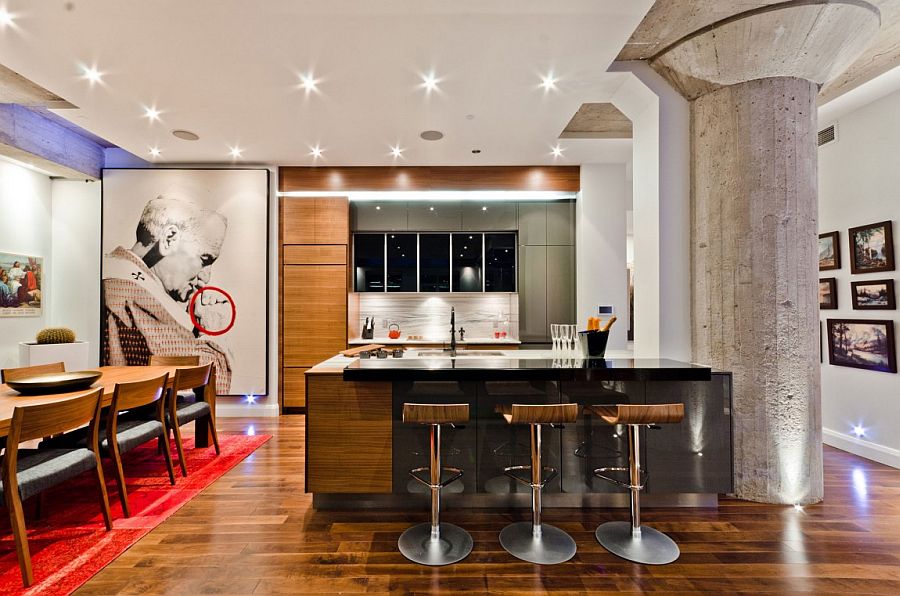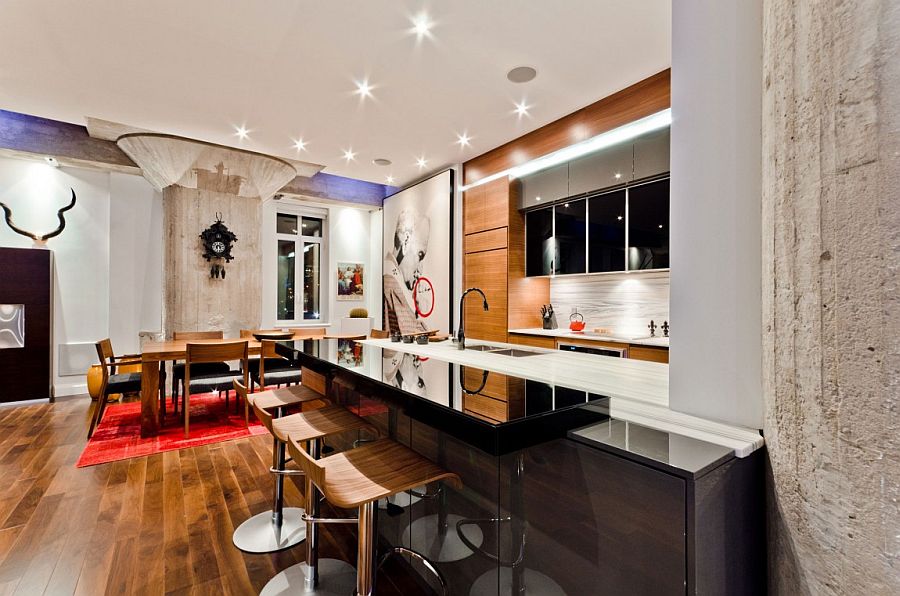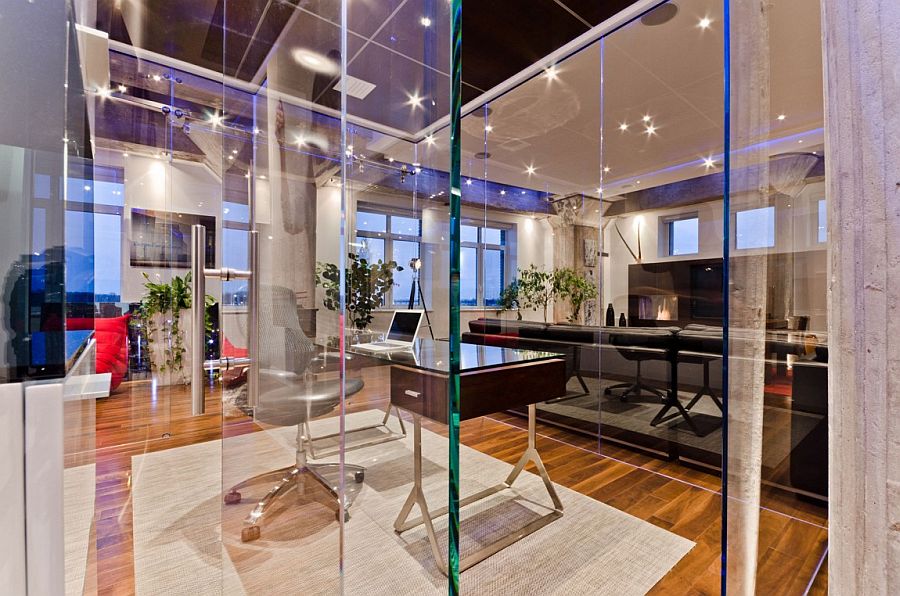 Interior design and architecture firm ActDesign won the "Highly Commended" award in the Interior Design Apartment category in the Americas division of the International Property Awards, a competition based in London, for this loft project in Old Montreal…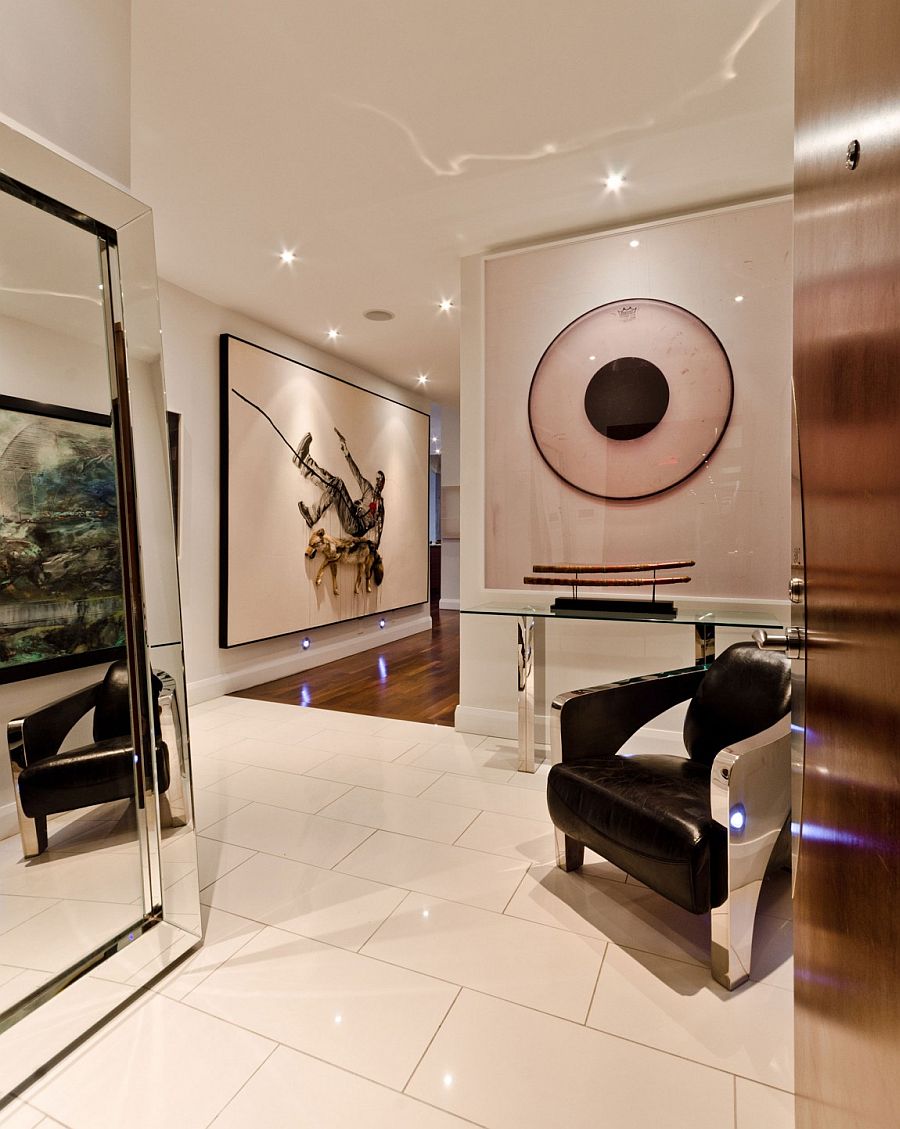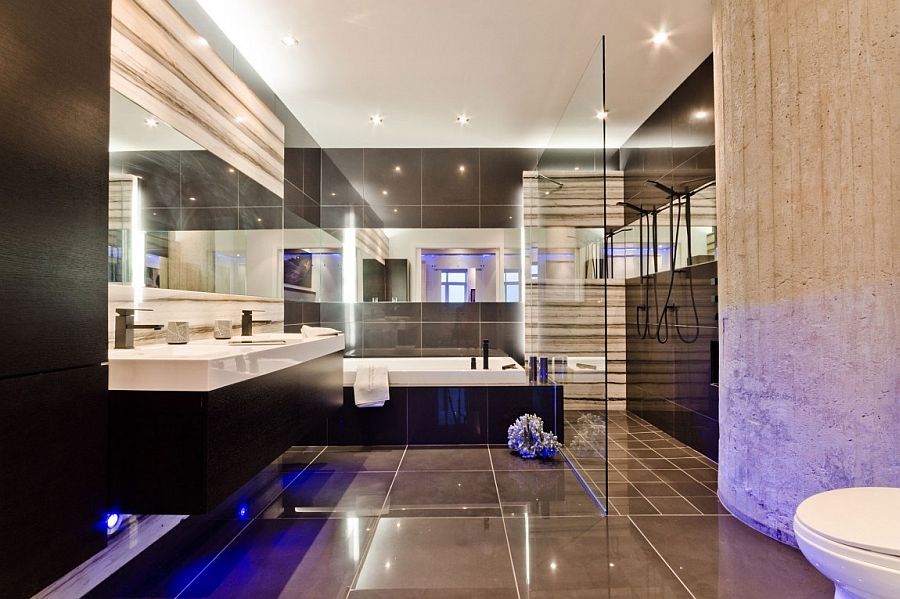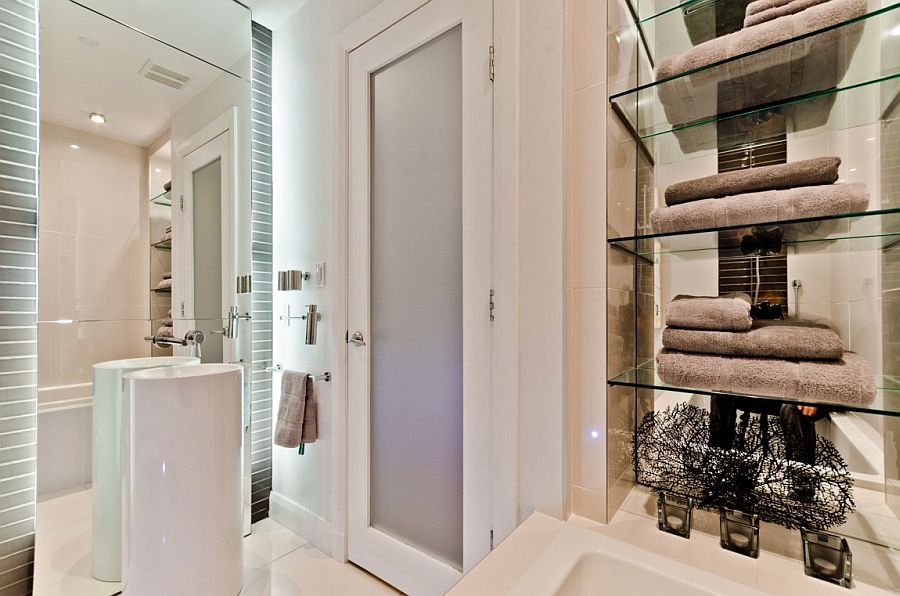 [Photography: Alexandre Parent – Studio Point de Vue]