The last few years have seen rapid growth in retro, mid-century and vintage design trends, inspiring homeowners and designers to rush to flea markets and thrift stores to score some great bargain buys. We have always maintained that throwing away an old decor piece or even a work of art is simply 'scandalous', as you can always rotate between collections, accessories and wall art to keep the appeal of the interior fresh. And if you happen to be from the school of 'dump the unnecessary and uncool in the attic', now is the time to do some digging to find those old discarded globes!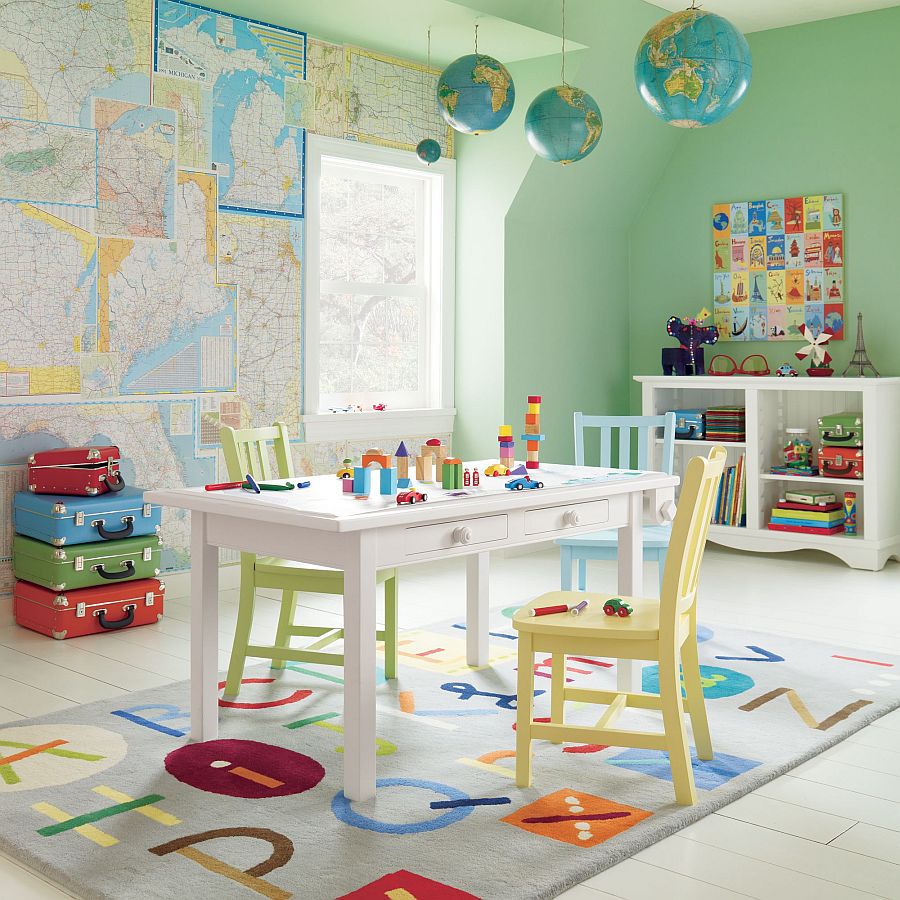 That's right, globes have spun back into relevance, and they are currently among the most sought-after vintage accessories along with suitcases and trunks! Even if the globe is not quite 'vintage', it can still be a showstopper when used cleverly. The 12 beautiful inspirations on display today will surely give you some great ideas in finding the perfect use for those old globes.
A World of Globes
We start off with our absolute favorite idea that turns old globes into a stunning lighting fixture and a gorgeous piece of art! This chandelier crafted from 15 globes by Benoit Vieubled is bound to turn heads and start conversations every time you have guests over. If you are trying to find that sensational lighting fixture for the staircase or the entry, this might just be the one. Crafting one of these at home might not be all that difficult if you fancy your DIY skills.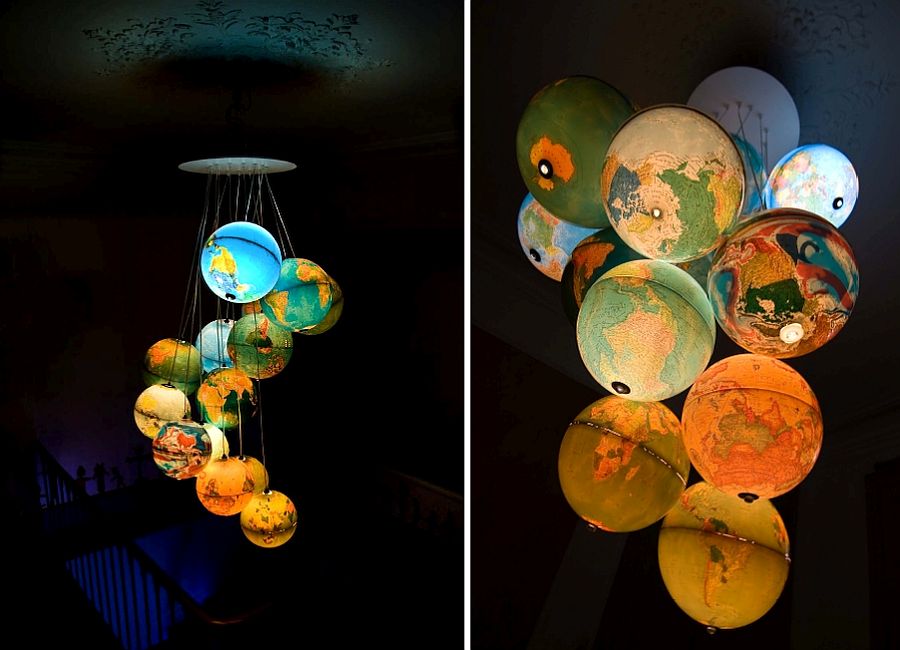 While the globe chandelier looks outrageously good, a true collector of globes might prefer a lovely display instead. The homeowner of this eclectic space went a step further by filling her living area with a multitude of colors, picture frames and other antique pieces that seem to complement the globe collection. We love how a silver disco ball is nonchalantly thrown into the mix!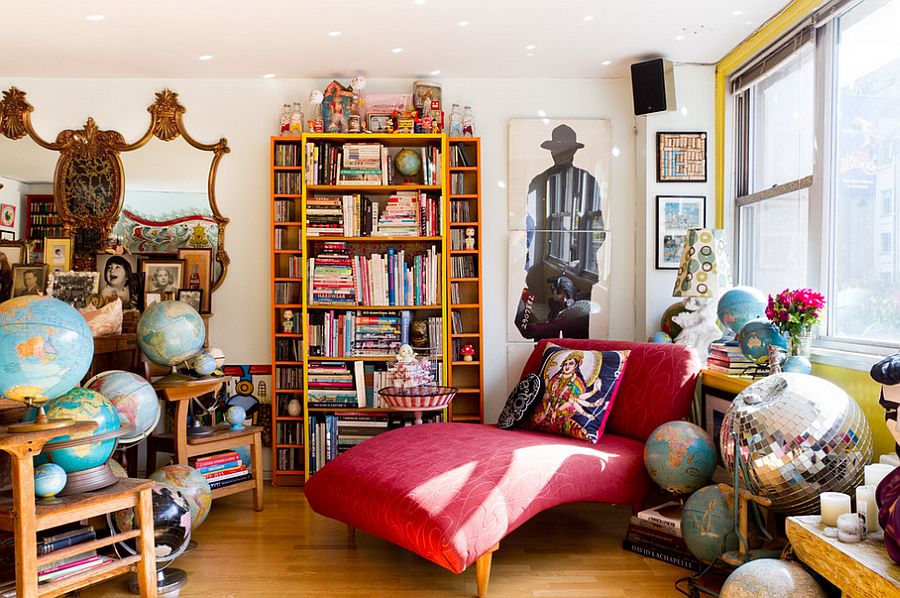 Eclectic is not your style? Not to fret, as there are still plenty of ways in which those lovely orbs can be showcased. This living room uses the prominent fireplace mantel to provide a permanent home for those forgotten, old globes. As we alluded to earlier, you can simply change the mantel decoration once you get bored with the current look by moving the globes to a different room.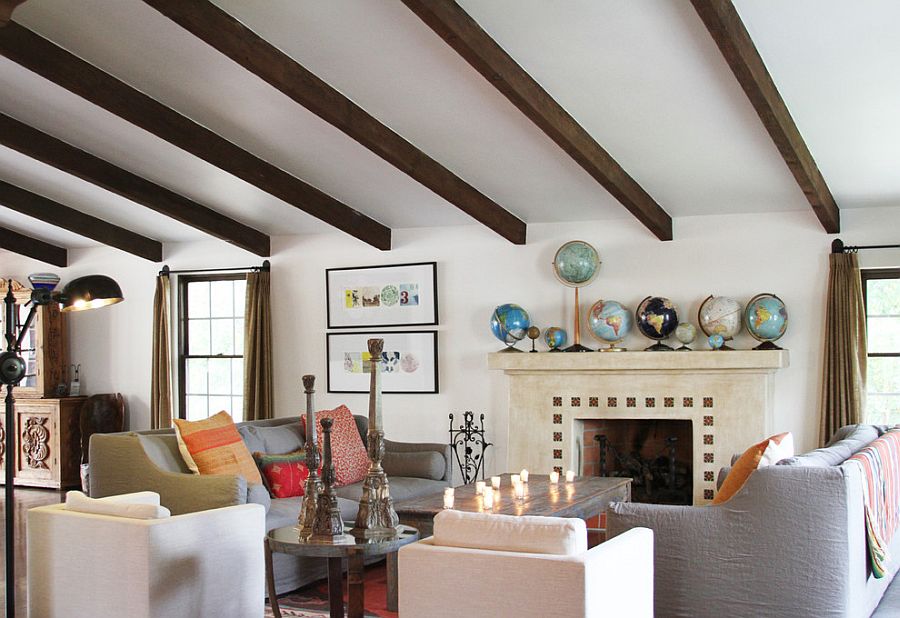 Simple, understated and classy; that is what this collection of globes suggests. It is also a good way to throw in a couple of old ones with knocks or faded prints without actually worrying about their appearance. A bowl full of globes (instead of keys) at the entry hall does seem like a unique idea…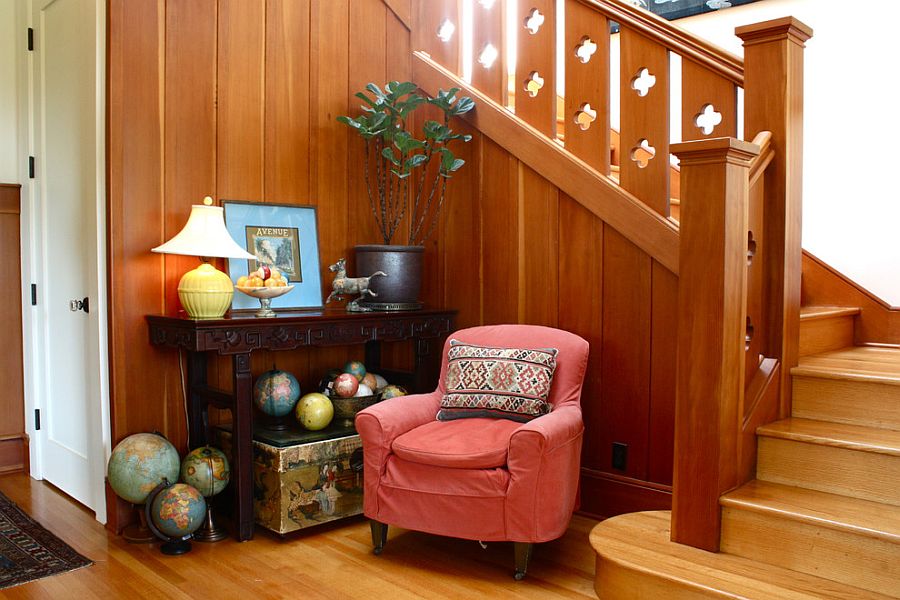 A Global Appeal!
If your living room or bedroom style does not really sync well with vintage pieces and old globes, the home office is the next best space for these cool spheres. Even a modern home office looks fine with a collection of globes stacked elegantly on the side table. Whether you just want to use a single globe as a statement piece or a small collection that fills up an empty corner, make sure that the colors on it match the color scheme of the room. Of course, you can use a dashing globe in black in a room with cool, neutral hues as an accent piece as well. But make sure that it does not disturb the overall appeal of the space.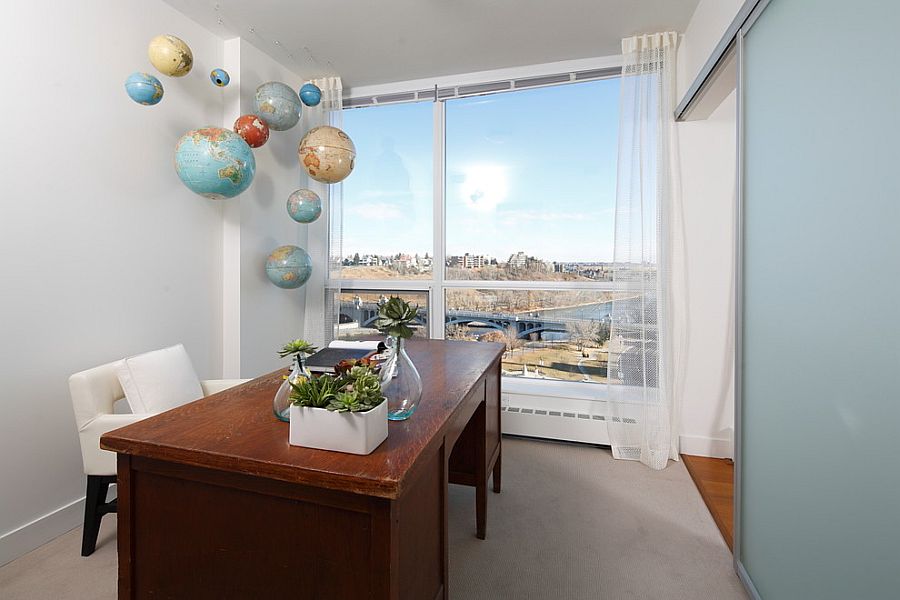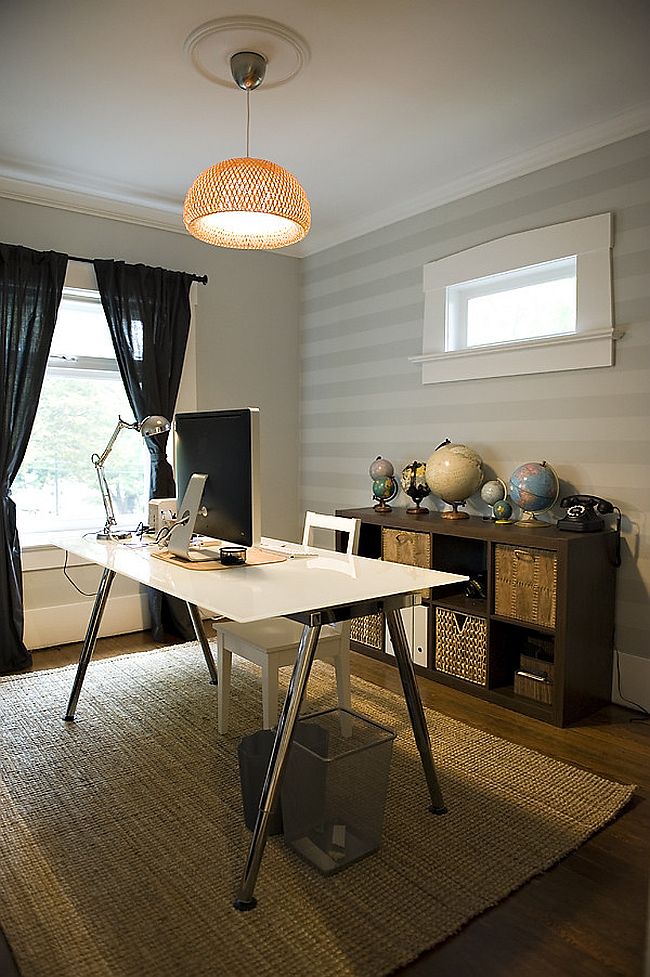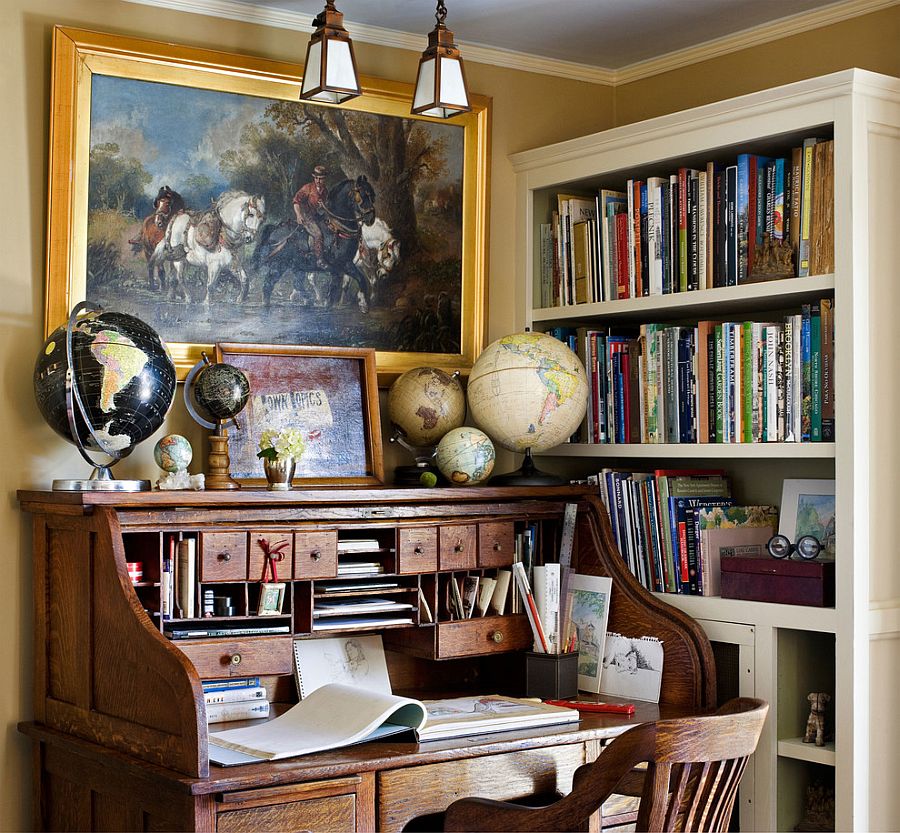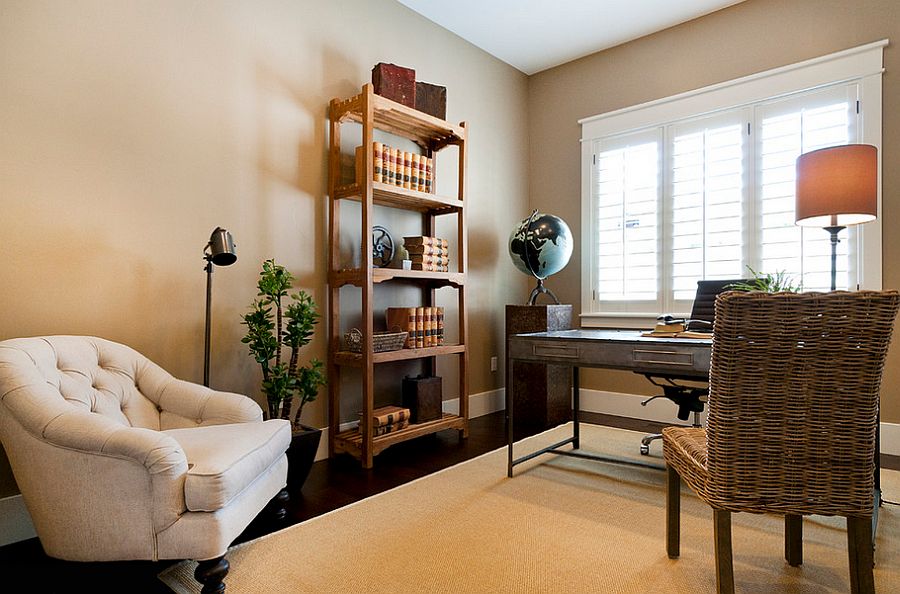 Make a Bold Statement
Even if you are not a big fan of globes, you can always buy one to add an intriguing and appealing statement piece to your home. Giant globes are perfect for creating an instant focal point in the room, and they sure will attract plenty of attention from both young and old. If you are looking for a truly vintage globe that is one-of-a-kind and rare, the search will take both patience and effort. And these rare pieces do not come cheap either! A cool, contemporary alternative, though, are giant inflatable globes that might not seem as 'classy' as the regular ones, but are far cheaper and easier to work with.