Often we have you seen bamboo being incorporated into a modern interior in the form of lovely decor or stylish flooring that sets the tone for the rest of the room. If it is not flooring or furniture, then it is blinds and window covering that generally usher in the elegance of bamboo into our homes. But the 15 gorgeous inspirations that we have on display today take a more innovative approach to this natural material and utilize it in a stylish and captivating fashion. From bamboo poles that shape a stunning backdrop in the bathroom to sturdy beds that steal the show in the bedroom; you will be pleasantly surprised by the creativity of these designs.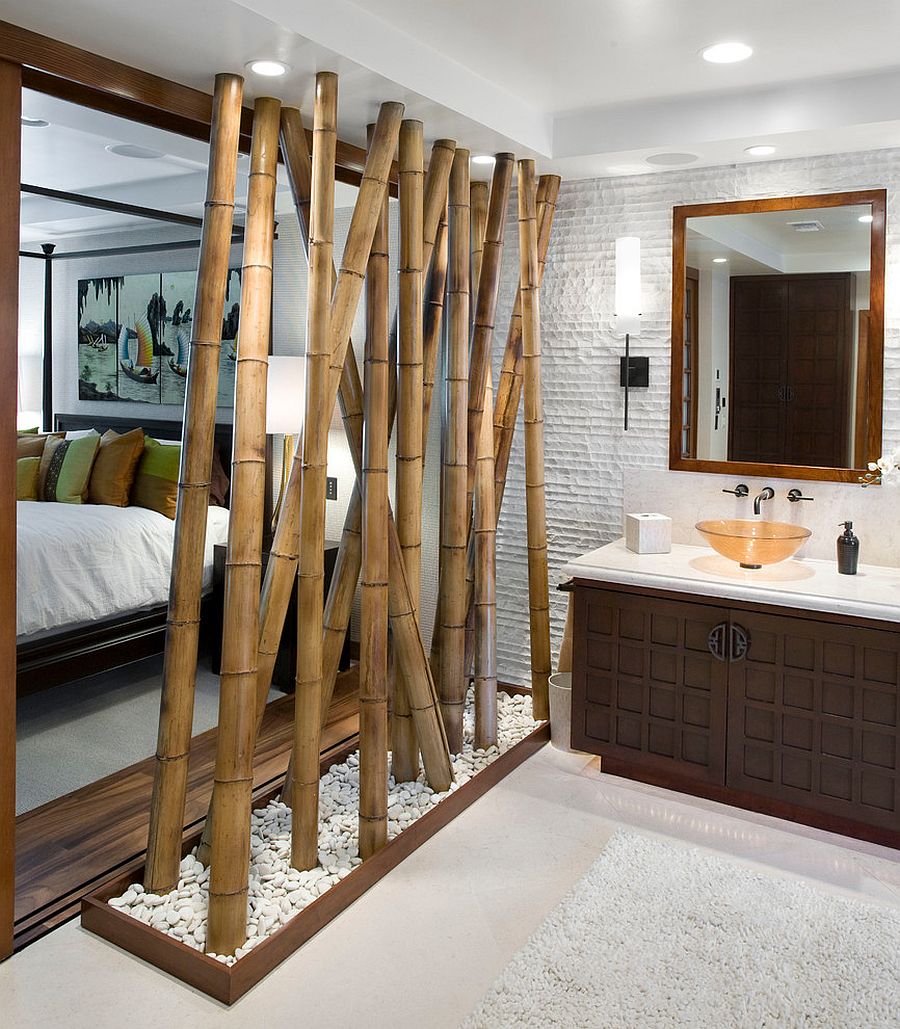 Combining form and functionality, bamboo is arguably one of the best natural woods you can opt for both in terms of durability and aging. In a world dominated by stone, brick, concrete and glass, it also brings in an additional texture that adds warmth and elegance to the interior. Cutting across themes and color schemes, here is a look at interiors that put bamboo to use in a remarkable fashion –
Serene and Sensational
If you take a careful look at the top trends that are set to take over the world of bathroom design in 2015, then you will realize that all of the aim at shaping a soothing, natural haven that helps you escape the rush of everyday life. In fact, stylish spa-inspired bathrooms with themes such as Asian or tropical are currently topping the popularity charts. Bamboo can be a great addition to such spaces and brings with it a 'Zen-like' quality that is often associated with classic oriental design. Being a natural material, it fits in with any color scheme that you have going and with the right lighting, the bamboo-laced wall can elevate the luxurious contemporary bathroom to a whole new level.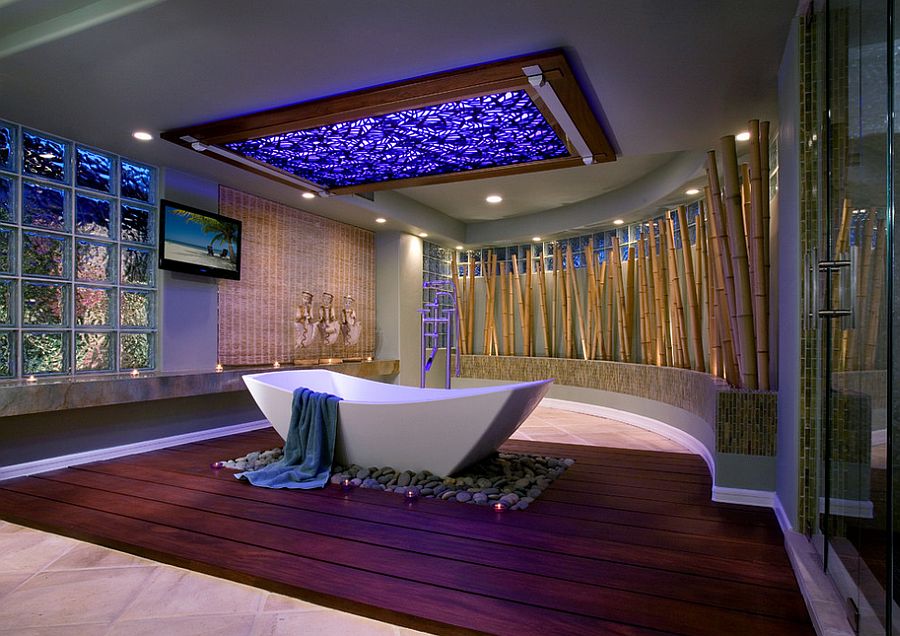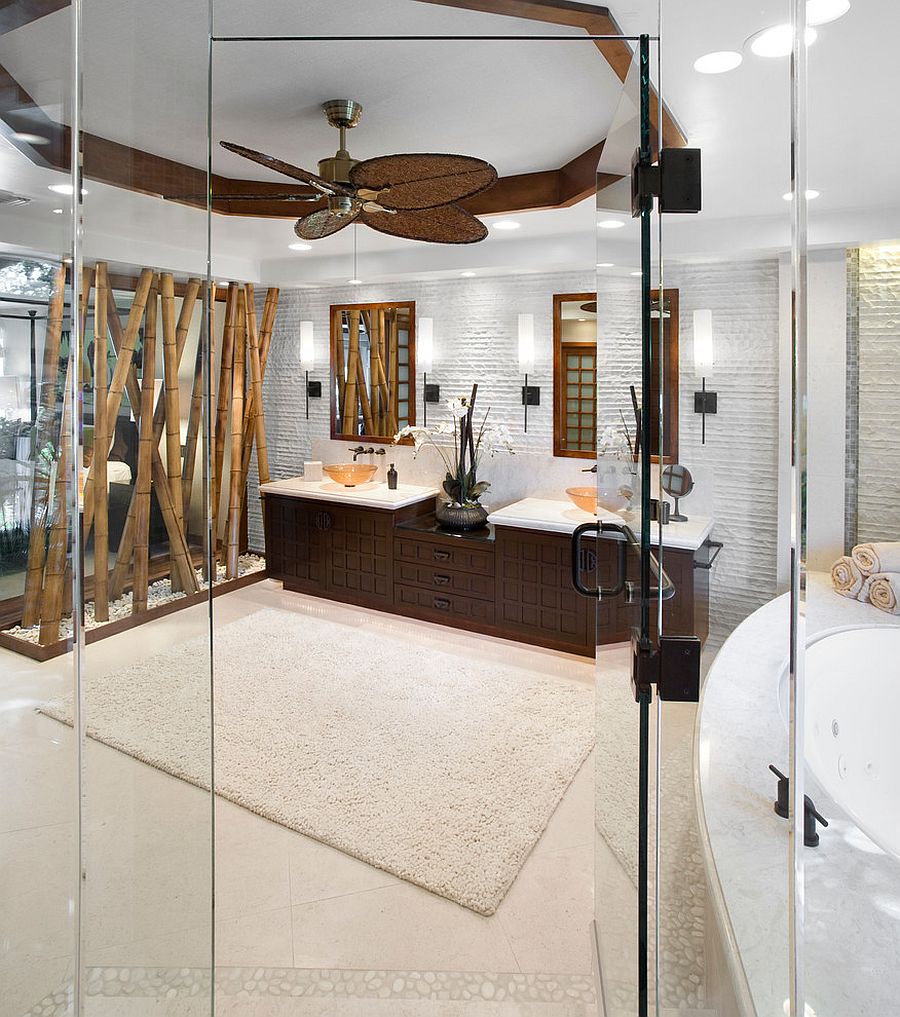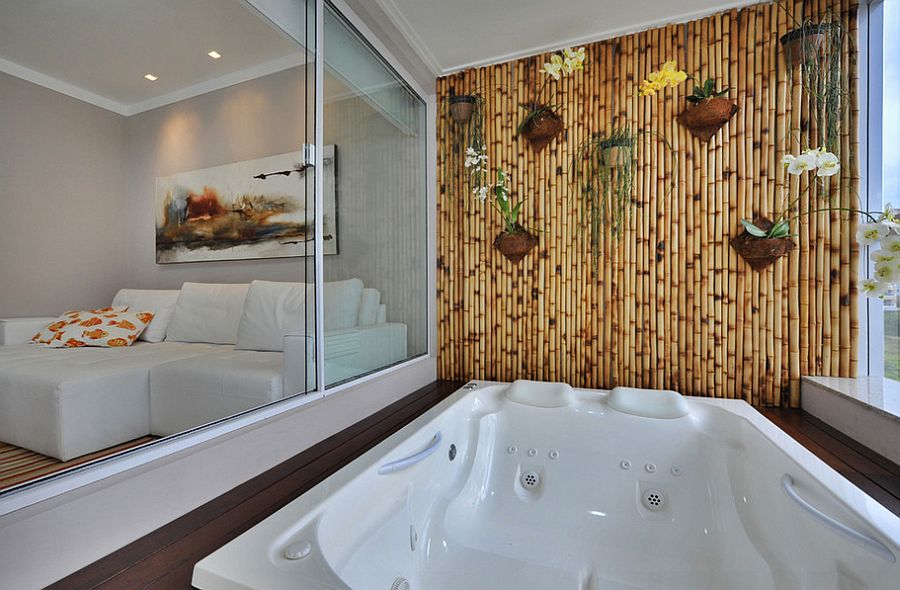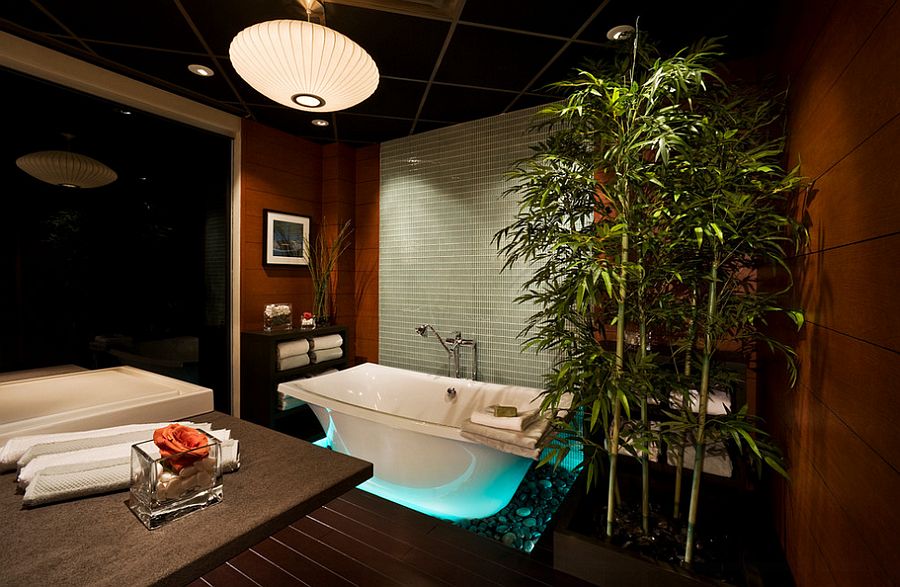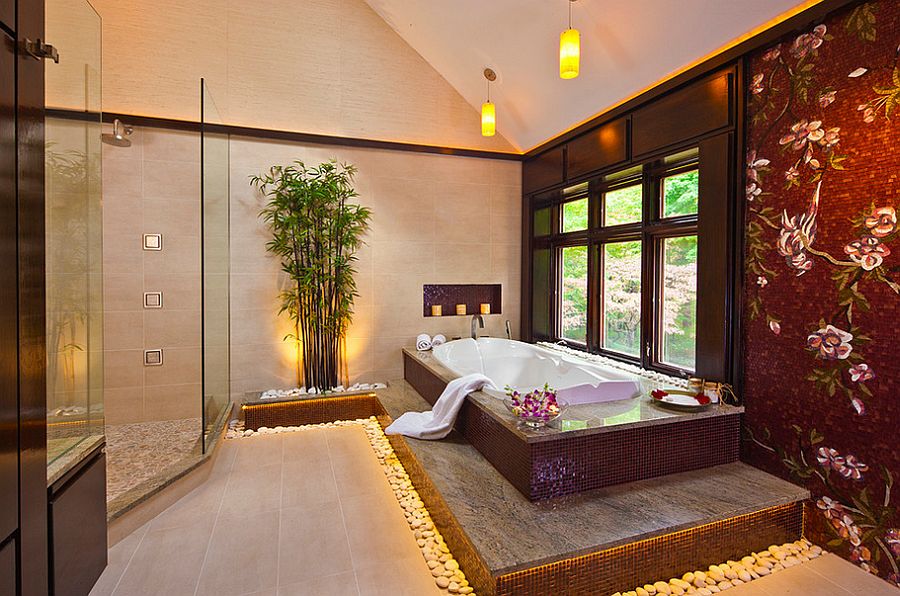 Beautiful, Nature-Centric Designs
It is time to move beyond just the bamboo blinds the elegant and cozy bedroom and if you are a nature-lover who adores eco-friendly design, then a bamboo bed is indeed the perfect choice. Bamboo used for crafting such beds is often cultivated using sustainable farming practices and does no damage at all to natural bamboo forests. Always make sure though that you check on the details of the product and make sure that it is indeed the case before you make a purchase. The bamboo beds on display here showcase the wide variety of styles and finishes the come in. Ultra-durable and very sturdy, they will serve you well for years to come.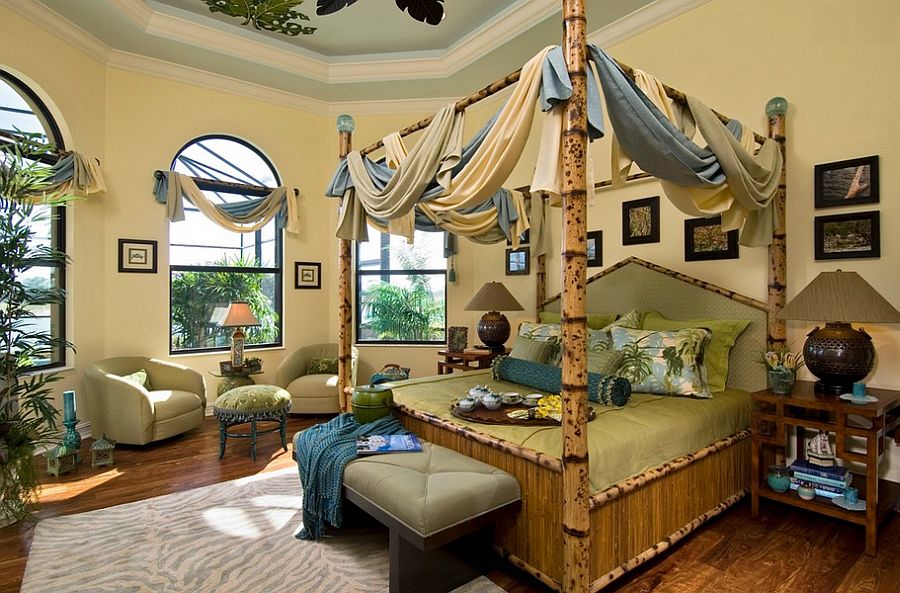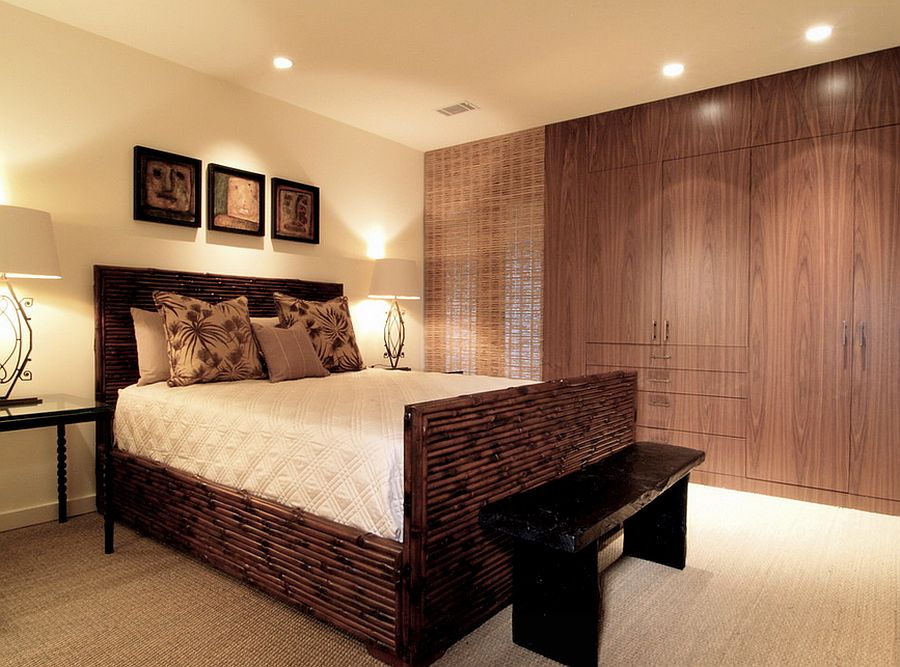 In case a bamboo bed is an investment that is either too costly to make or at odds with your idea of a 'dream bedroom', then why not settle for a lovely bamboo headboard instead. Couple it with other decor in the room crafted using bamboo to complete the look. If even this seems too much work, then maybe a giant print showcasing natural bamboo is all you need!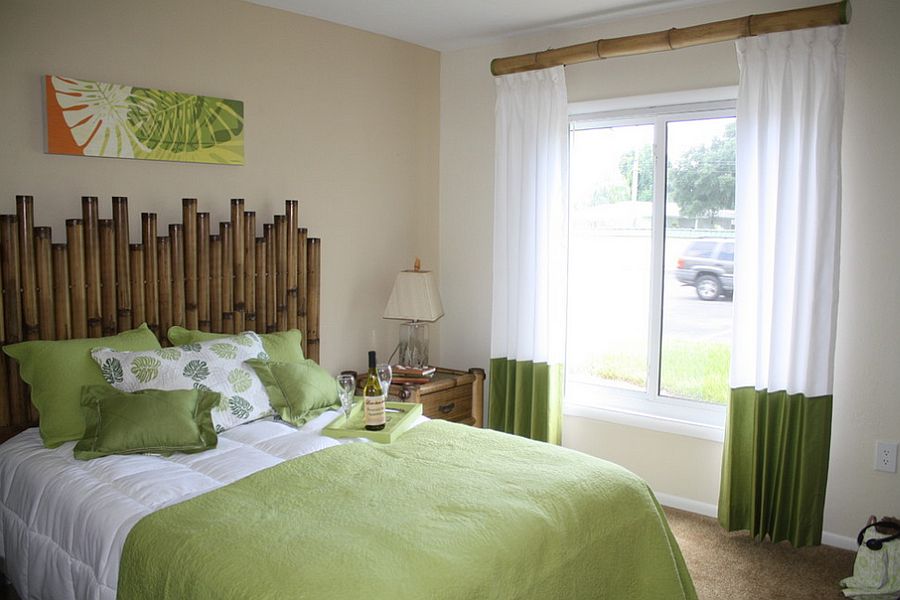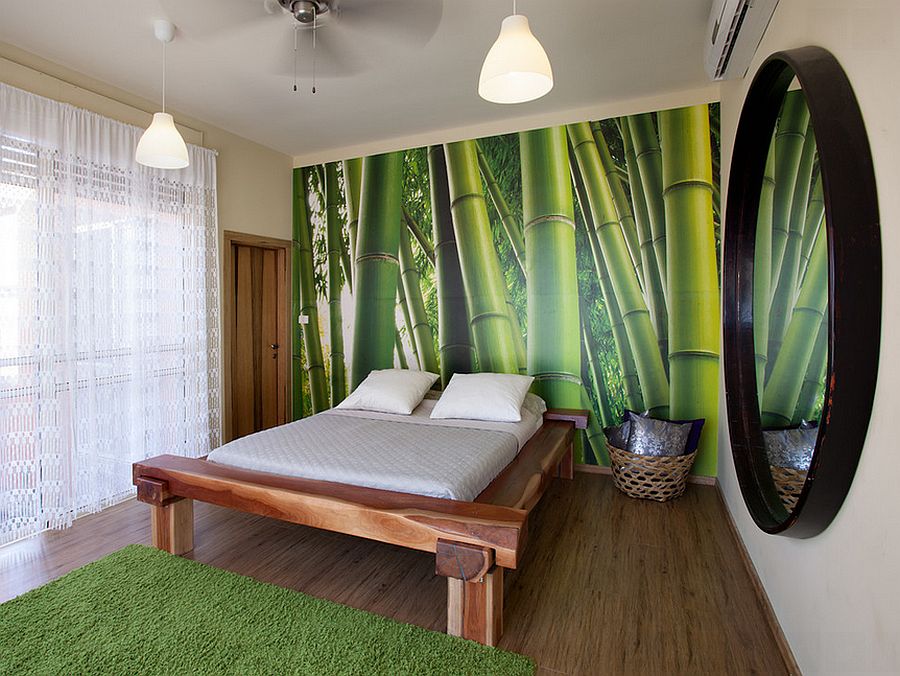 Beyond the Obvious
The sheer versatility of bamboo means that it can be used in a variety of ways inside the house. This could range from an extravagant living room wall adorned with bamboo poles and cool LED lighting to a simple partition between rooms that is crafted out of bamboo. We especially love portable bamboo partitions that are easy to move around and seem to fit in with any a wide range of themes and color schemes. Another great way to reap the benefits of bamboo is by adding an indoor bamboo garden, which requires little maintenance and adds an entirely different dimension to the room.