Turning a 1920s semi-detached house into a modern home that serves the needs of a young family is a task that demands the best possible fusion of aesthetics and ergonomics. Located in Neutral Bay, a harbor-side suburb in Sydney, Australia, this beautiful residence designed by Downie North Architects was completely revamped to create a seamless interface between the outdoors and the interior. The Neutral Bay House was renovated and reworked in an attempt to turn the old, dreary home into a functional, urbane space that still embraces its historic roots. The result is a captivating union of styles and textures!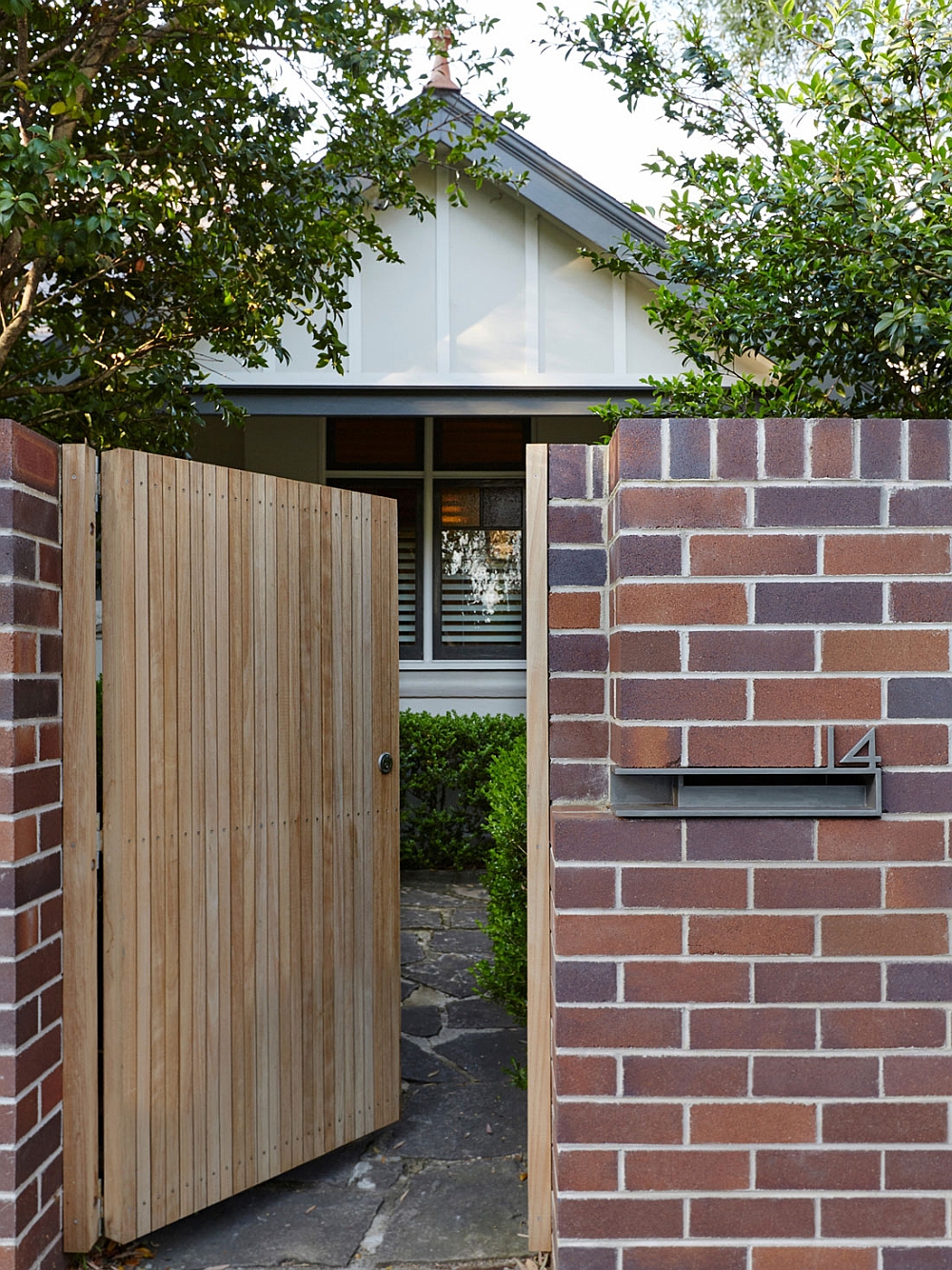 While the home has a limited footprint, the architects opened up the interior towards the small garden outside to give the residence a more airy, cheerful ambiance. Large glass walls and sliding glass doors effortlessly extend the living area outside, and the small porch becomes an integral part of the interior in warmer months. Even though the street façade remains largely unaltered, it is the open plan living area that opens up towards the rear garden, transforming the ambiance of the once confined home. Contemporary surfaces are combined with brick walls and an exquisite lineup of stunning decor to usher in a distinct midcentury modern style.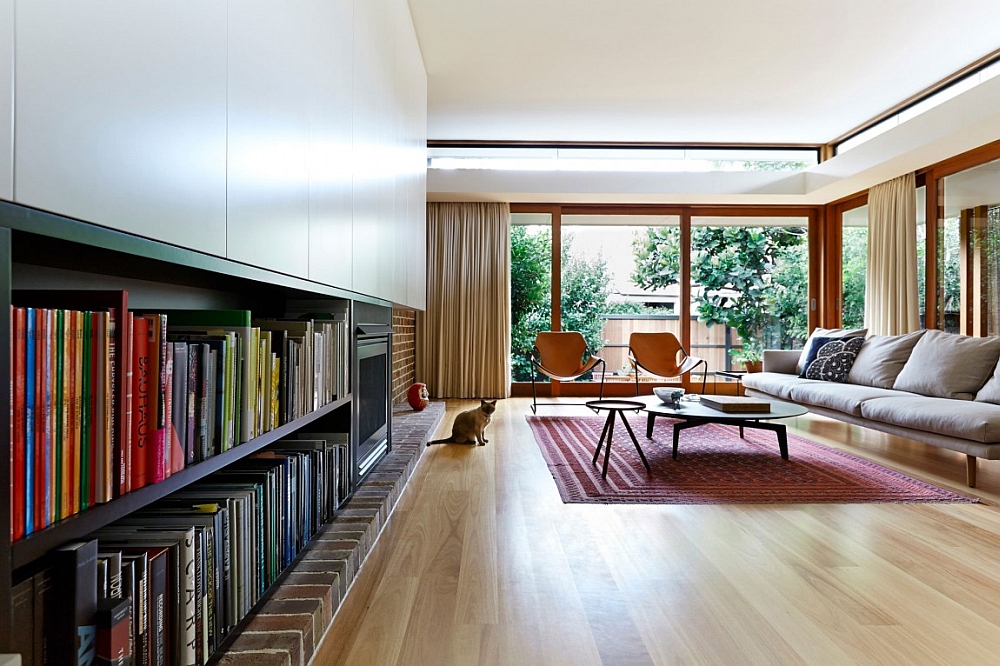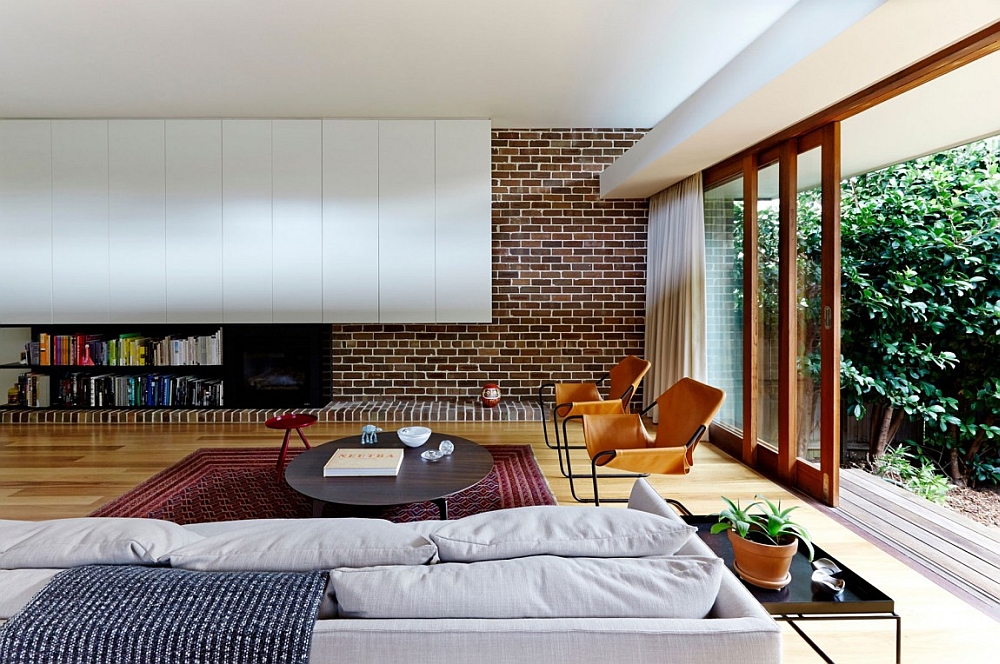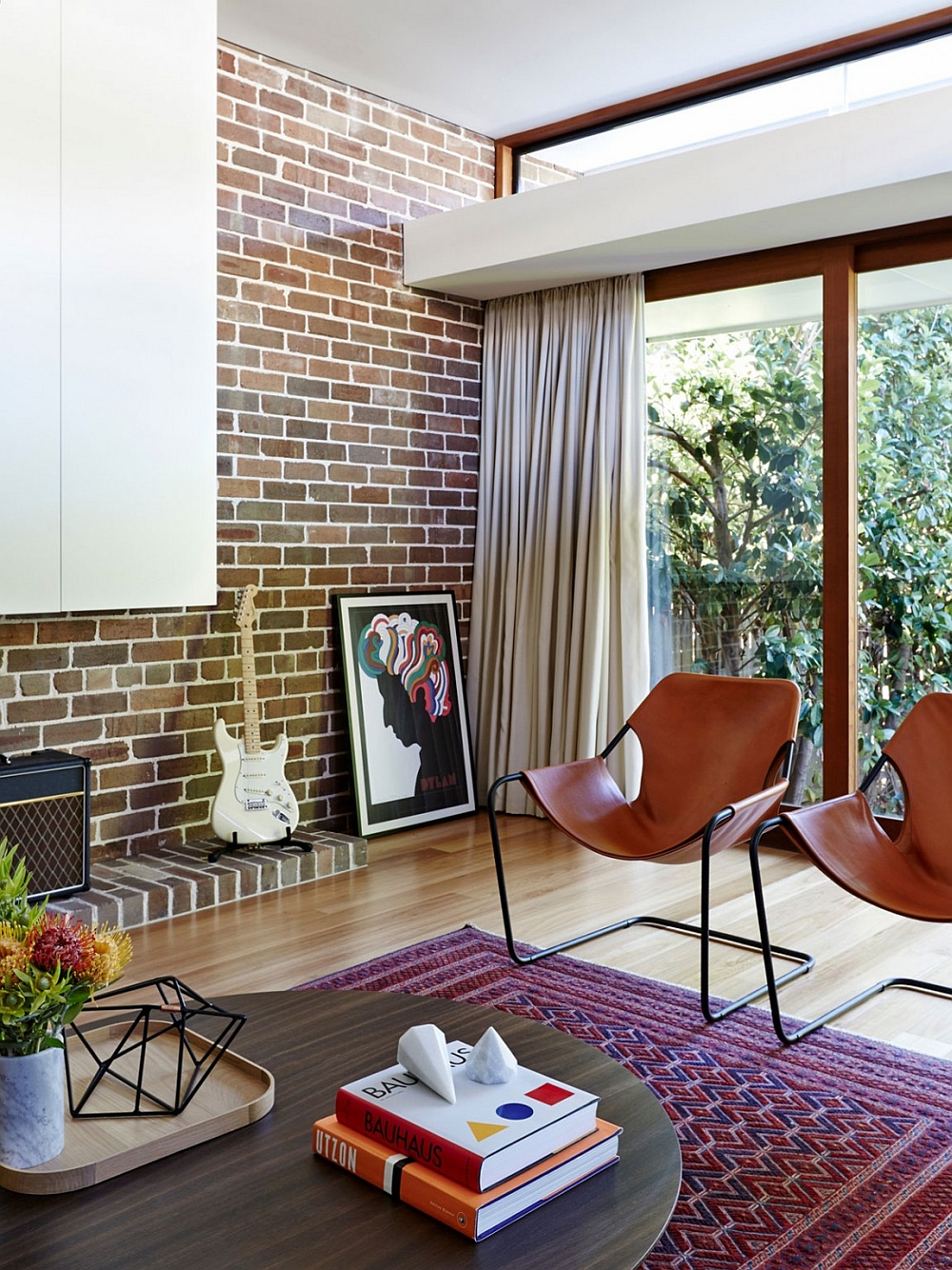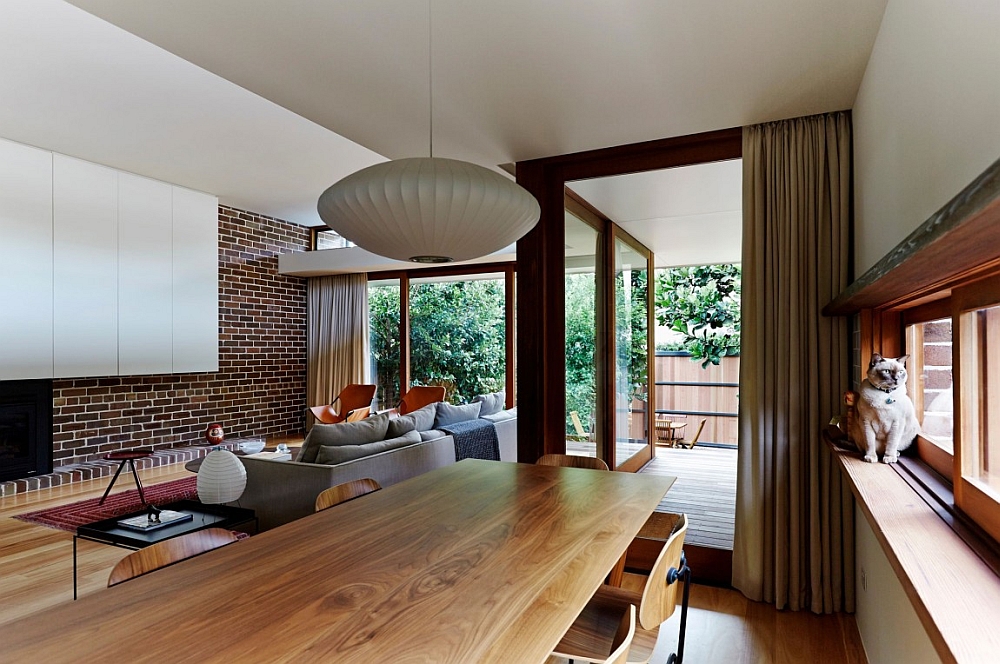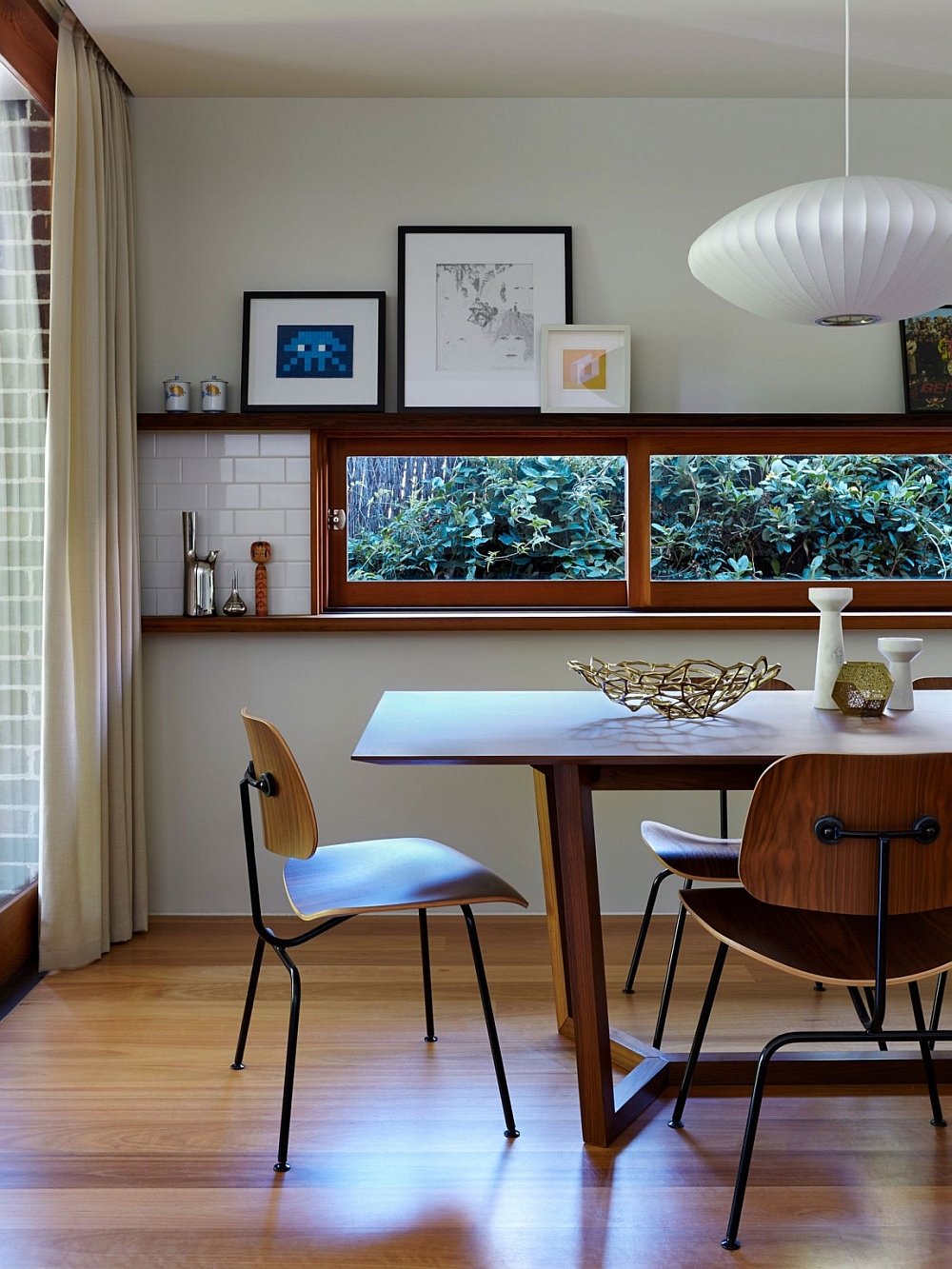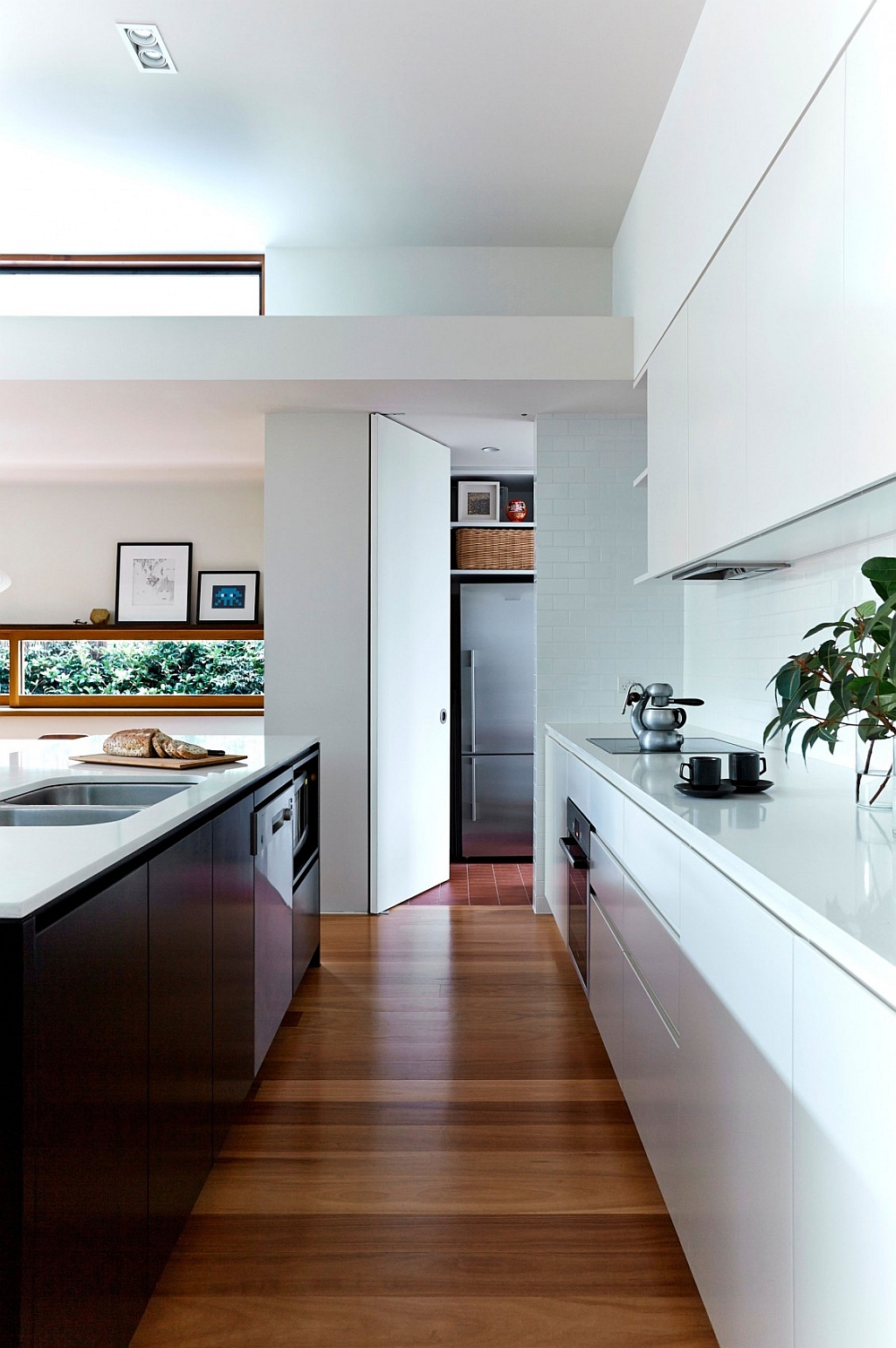 The lineup of midcentury icons that grace the home include the classic Paulistano Armchair, the timeless Nelson saucer pendant light and Noguchi light sculptures among others. A smart white contemporary wall unit in the living room, a lovely dining space and a contemporary kitchen in white complete the living area. A similar neutral color scheme is utilized in the bedroom and bathroom as well, giving the Neutral Bay House a serene yet refreshing modern vibe.