Today's post is dedicated to Los Angeles-based furniture and design studio Bend, which was founded in 2010 by sculptor, designer and entrepreneur Gaurav Nanda. Crafted from recyclable, sustainable resources, Bend products are as comfortable and easy to assemble as they are stylish. Thanks to a construction of hot-dipped galvanized iron, rust is prevented, and the items range from furniture and lighting to baskets and accessories. Below we'll highlight a few new finds, as well as tried and true Bend products available in new colors…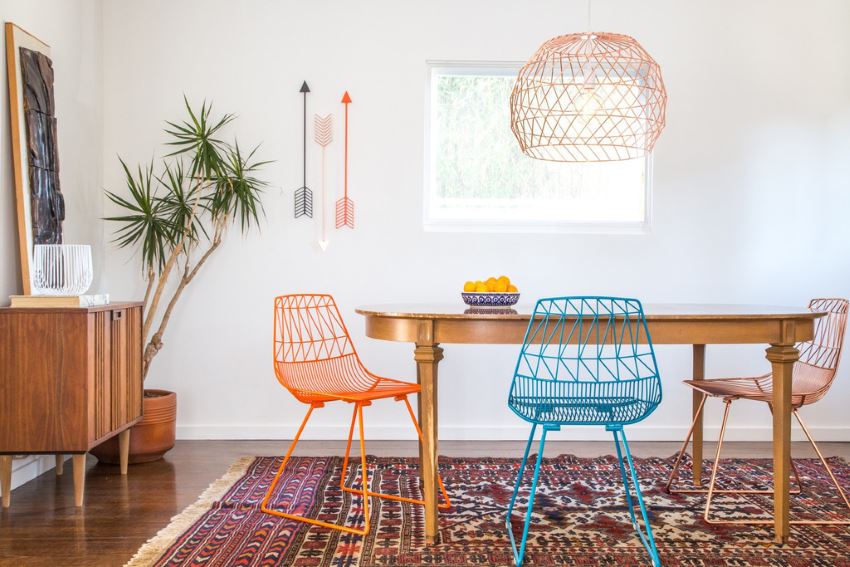 Pendant Lighting
There's no doubt that pendant lighting can provide the perfect focal point to a room, and with Bend selections such as the Array Pendant Lighting shown below, metal geometry reigns!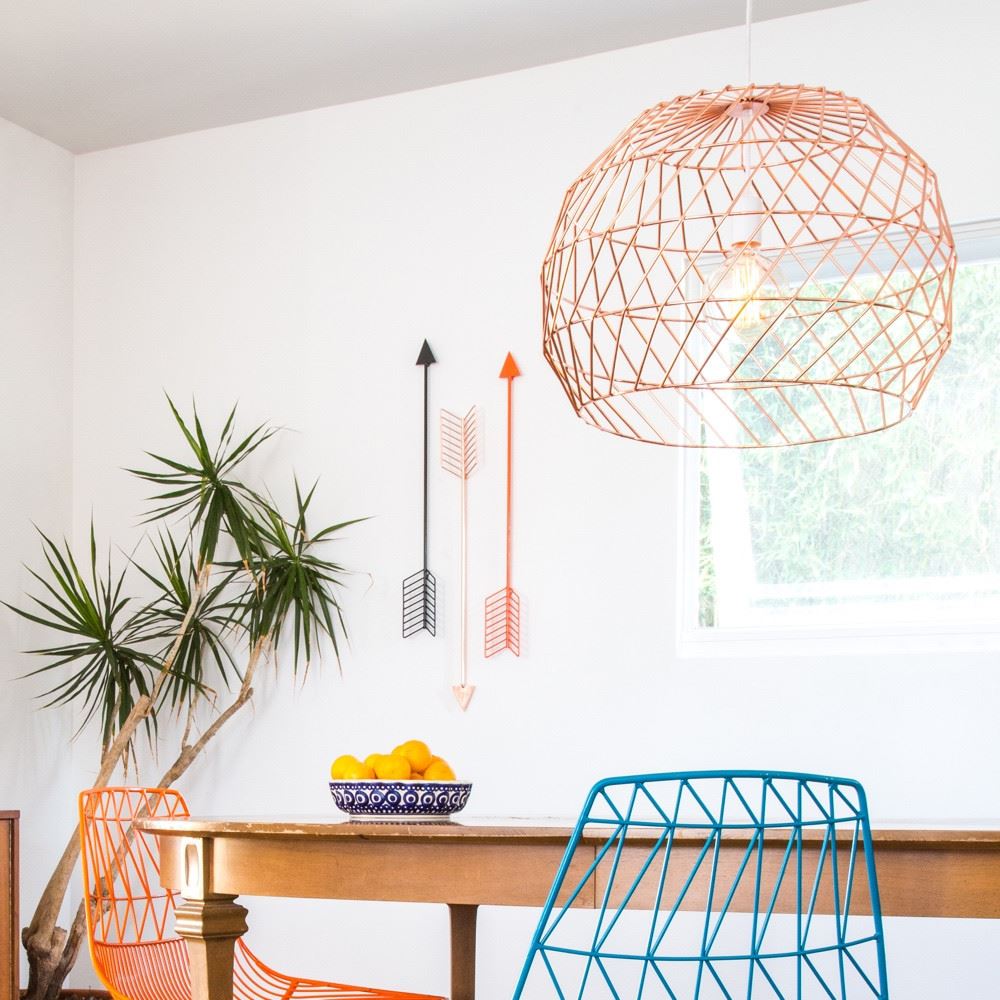 At the core of the pendant's design is hot-dipped galvanized iron, and a powder-coated or metal-plated finish provides white, copper and aqua color options.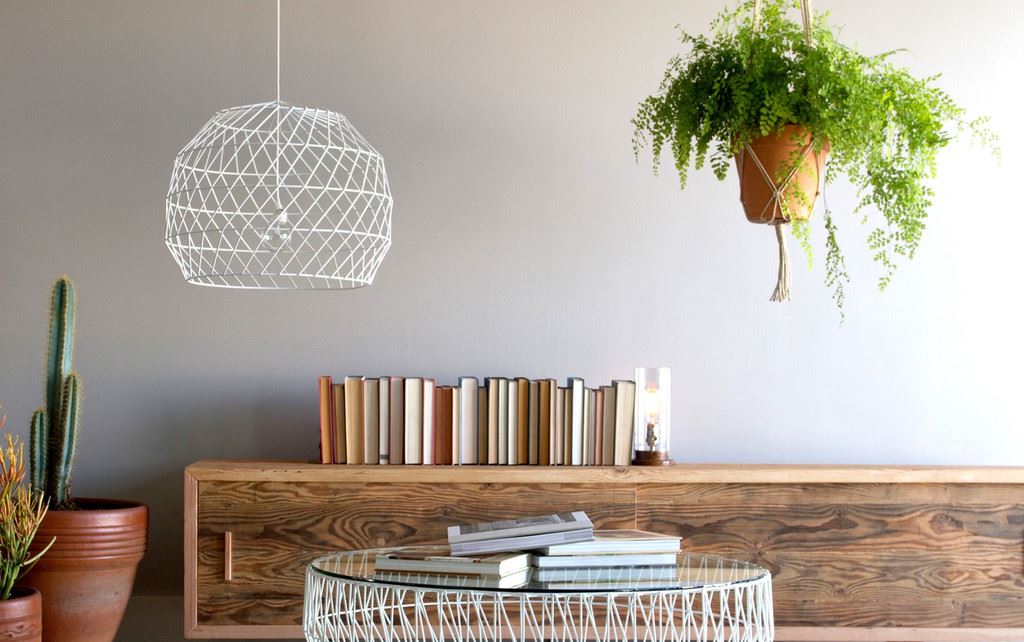 If you're on the hunt for something smaller, Bend's Mini Pendants offer the same striking design as the larger selections, yet in a petite form. Available in copper or chrome, the Mini Pendant looks great as a single statement or as part of a cluster!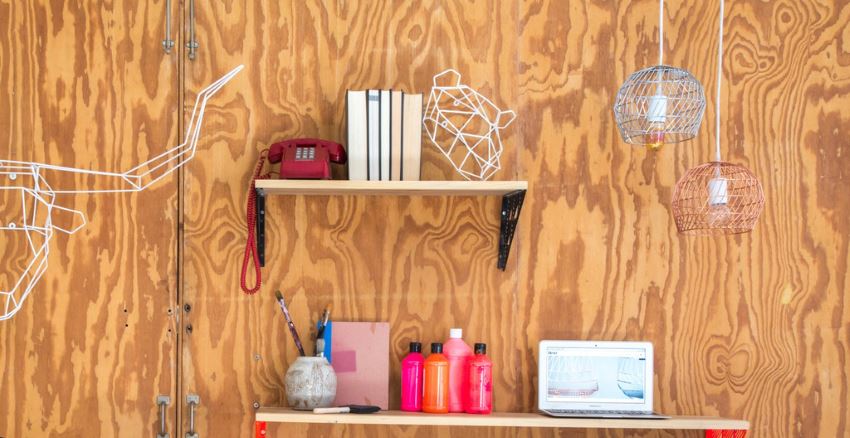 Seating
Bend is known for its modern seating, and with offerings such as The Captain Chair, it's easy to see why. Bold angles and soft curves create sleek silhouettes, and overlapping metal lines result in a unique interplay of geo forms. Below we see The Captain Chair decked out in the Captain Pad and Bikini cushions, sold separately: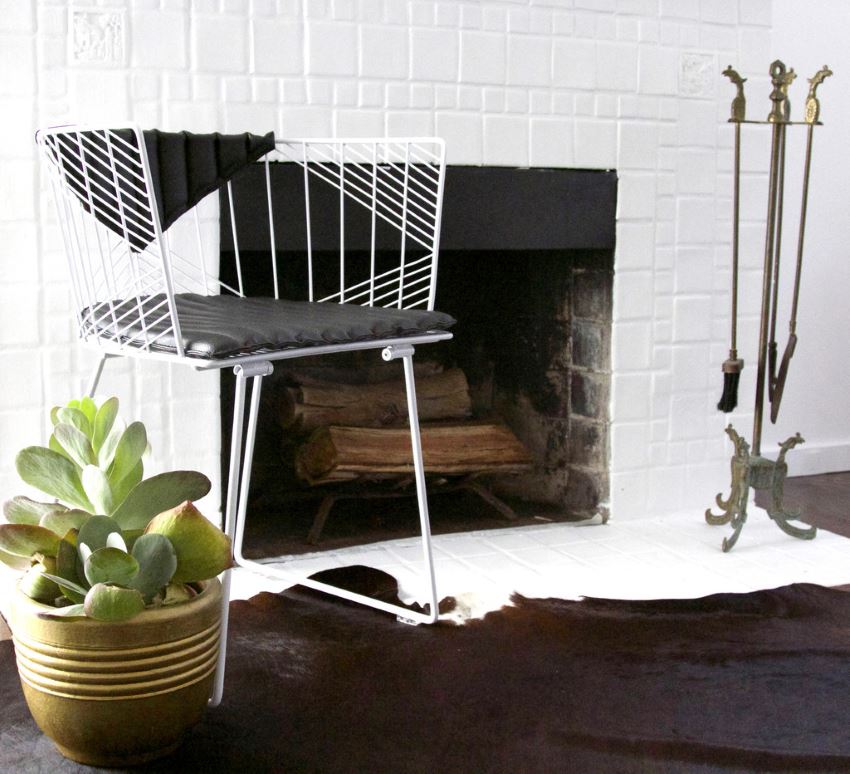 Add the cusions for extra comfort, or go without to fully appreciate each line and angle. A sculptural item with a retro-meets-modern look, The Captain Chair is an instant conversation piece: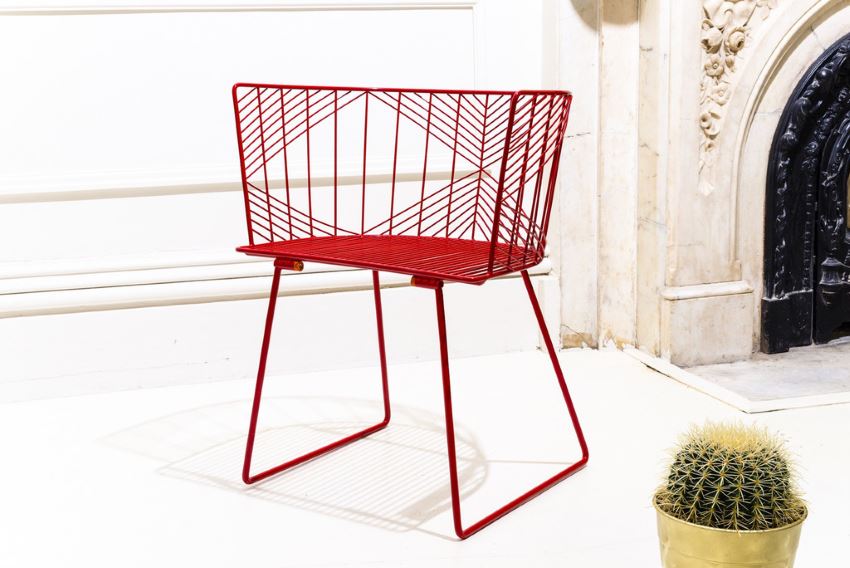 Need a little lift? Perhaps your seating will give you easy access to a bar, counter or elevated table These Low Back Counter Stools make a big statement, even in the smallest of spaces.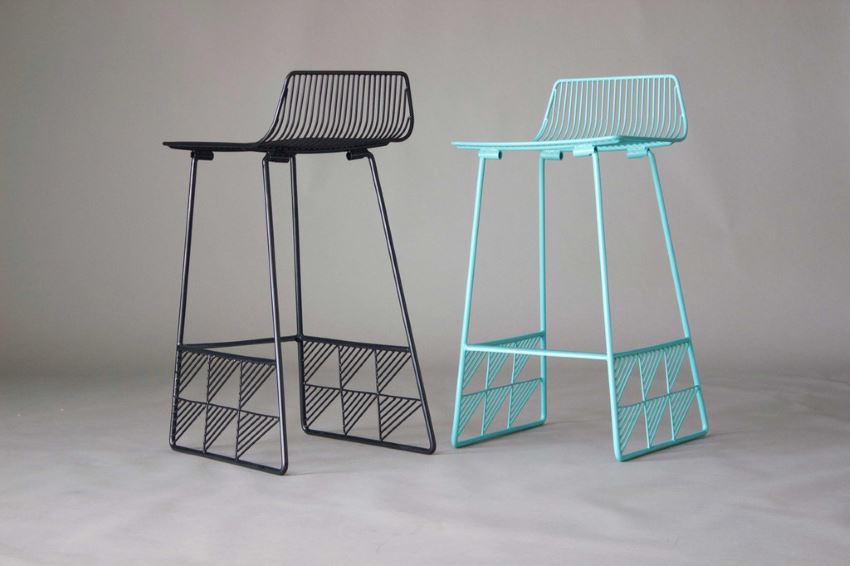 Baskets
With the 18″ Bend Baskets and 22″ Bend Baskets, storage has never been so stylish! Choose from neon yellow, neon red, white and copper finishes, or mix and match them for a radiant arrangement.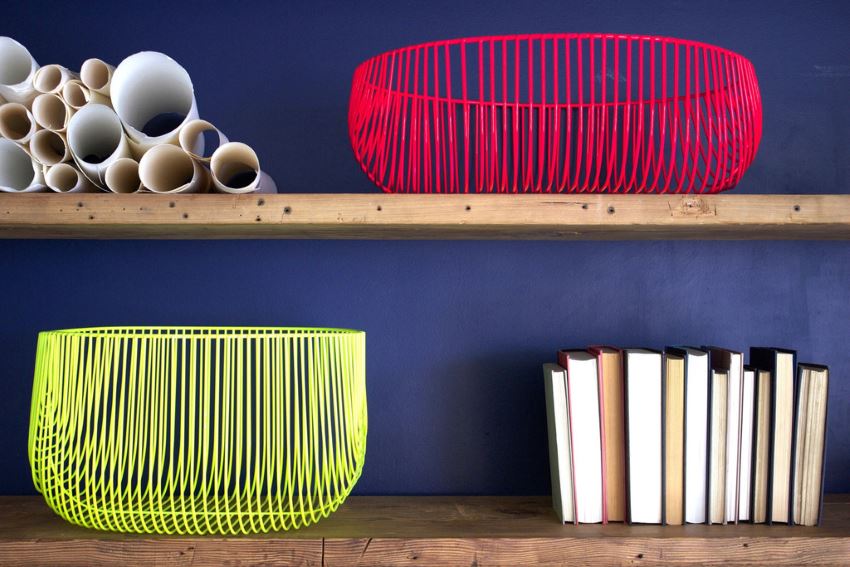 Bend Baskets are inspired by the baskets utilized by small villages for the collection of crops. Use them to hold towels in the bathroom, books in a child's room, or a range of small items in any room of the house! Then again, you can always leave them empty to show off their sleek construction: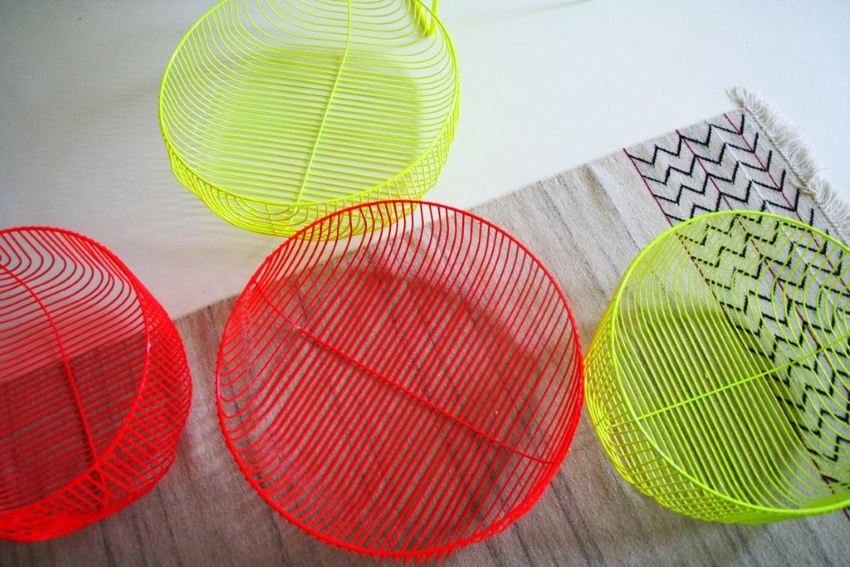 With Bend Mini Baskets, organization and style can fit into even the smallest of spaces. Choose from copper, aqua and white, as shown below: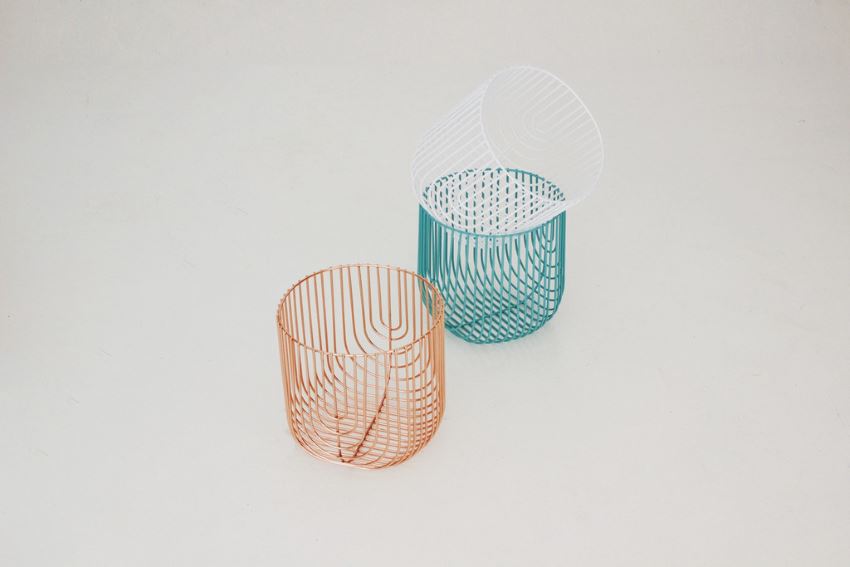 Wall Decor
If you're searching for a unique way to embellish the wall, don't overlook Bend's metal trophy heads. Below we see Long Horn, a modernized version of the traditional animal head. Stylish with a sense of humor…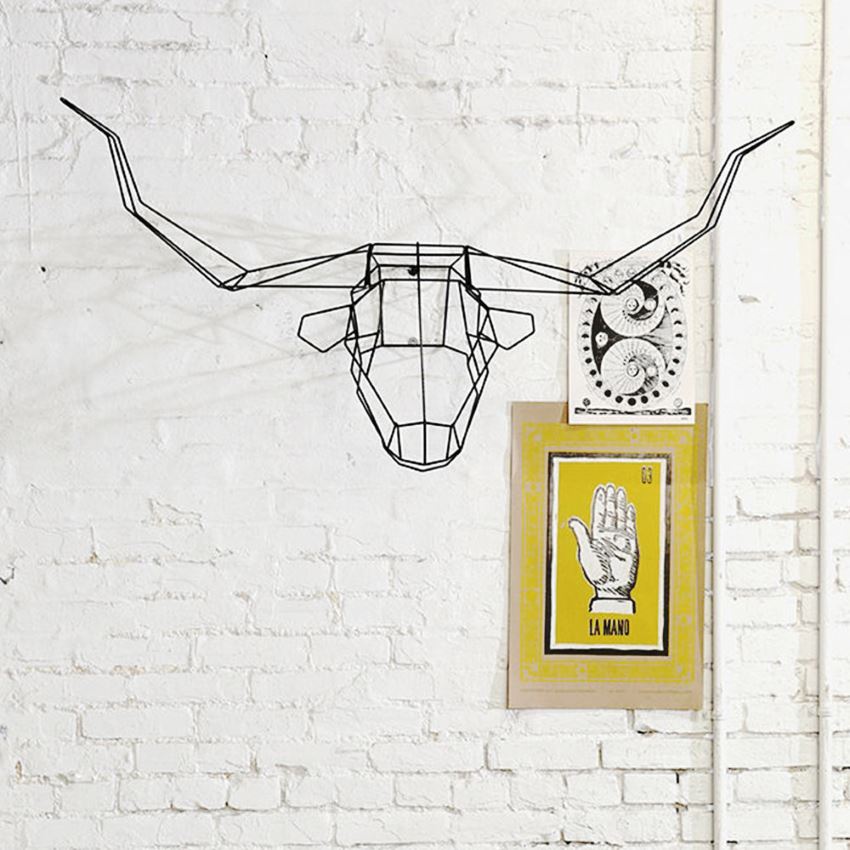 We'll end with Bend's Wall Arrows, available in white, black, orange and copper. Handle the points with care, and enjoy arranging your arrows in a grouping to create a modern art installation in the room of your choice.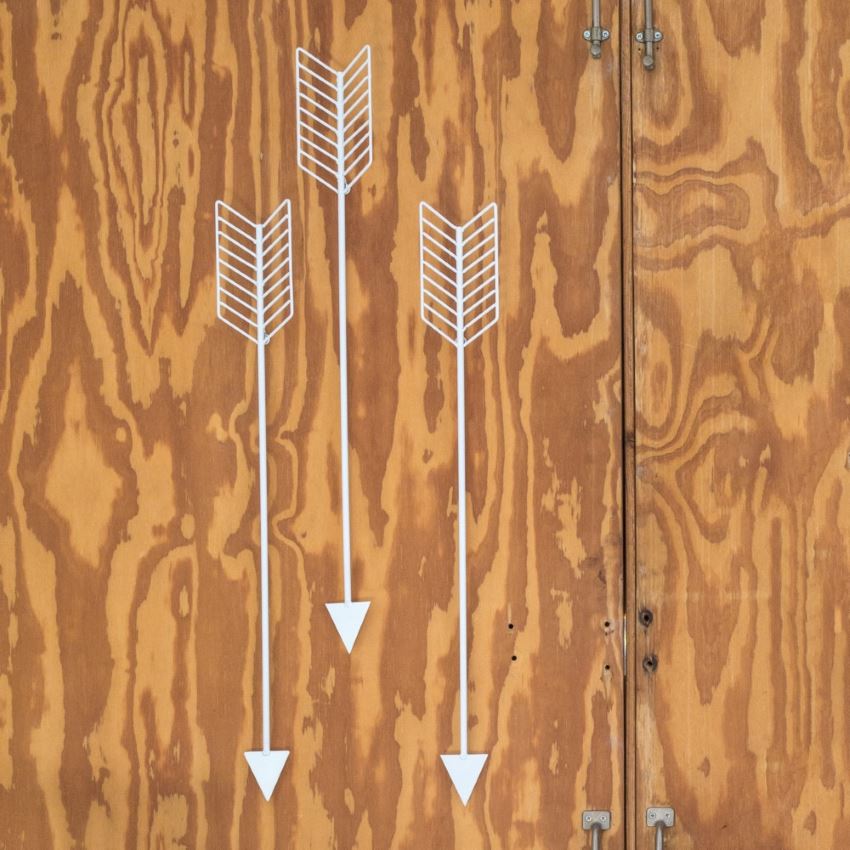 If you like what you see, head on over to Bend for a full listing of products, complete with fetching photos. Happy shopping!