Spread across 6000 square meters and surrounded by a lush, green forest, the New Canaan Residence in Connecticut seems like a perfect refuge for those who wish to escape the mundane rush of big city life. The initial structure was built in the 50s, and over the last few decades, several poorly planned additions and changes turned it into a lifeless, traditional home. The task of revitalizing it and giving it a contemporary outlook fell to Specht Harpman Architects, who turned to a floating pavilion and large glass doors and windows to transform its ambiance.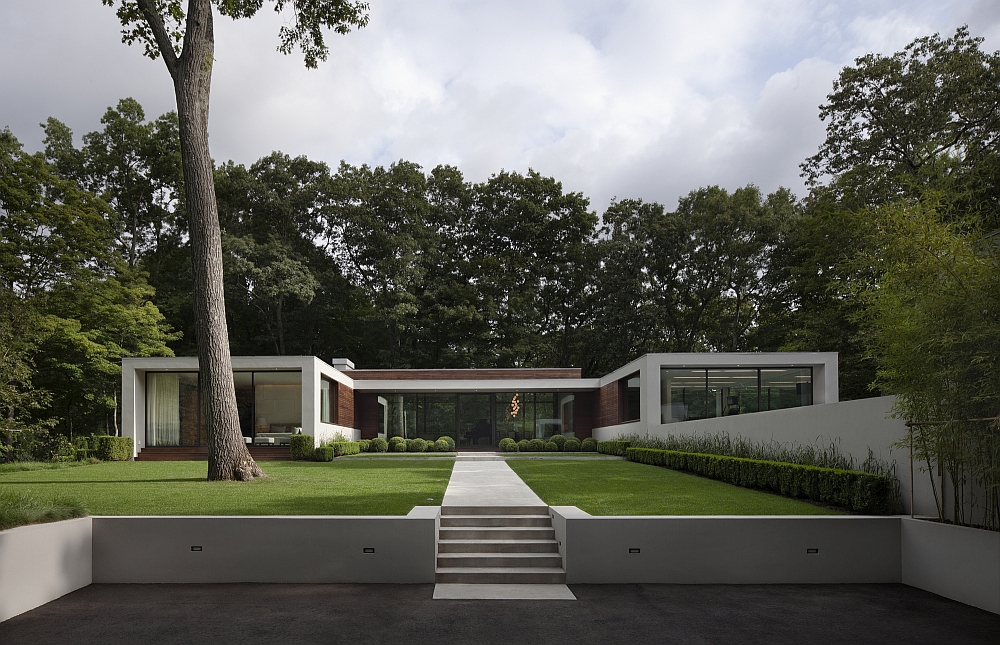 It is the landscape that surrounds the residence and its natural beauty that shape the overall appeal of the home and also act as the perfect backdrop for the cool, contemporary structure. By bringing the greenery indoors and making it a dynamic backdrop for the living spaces and the bedroom, the architects created a visual connection between both worlds. The long driveway that leads to the entrance of the residence and the floating pavilion instantly draw you in, while the urbane interior draped in white and gray complements the exterior perfectly.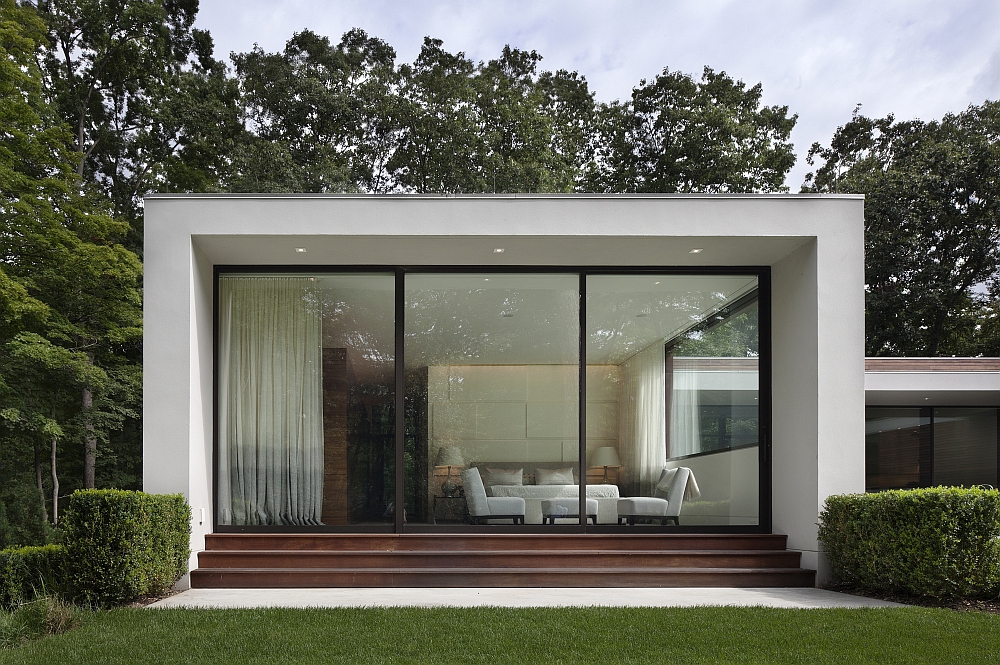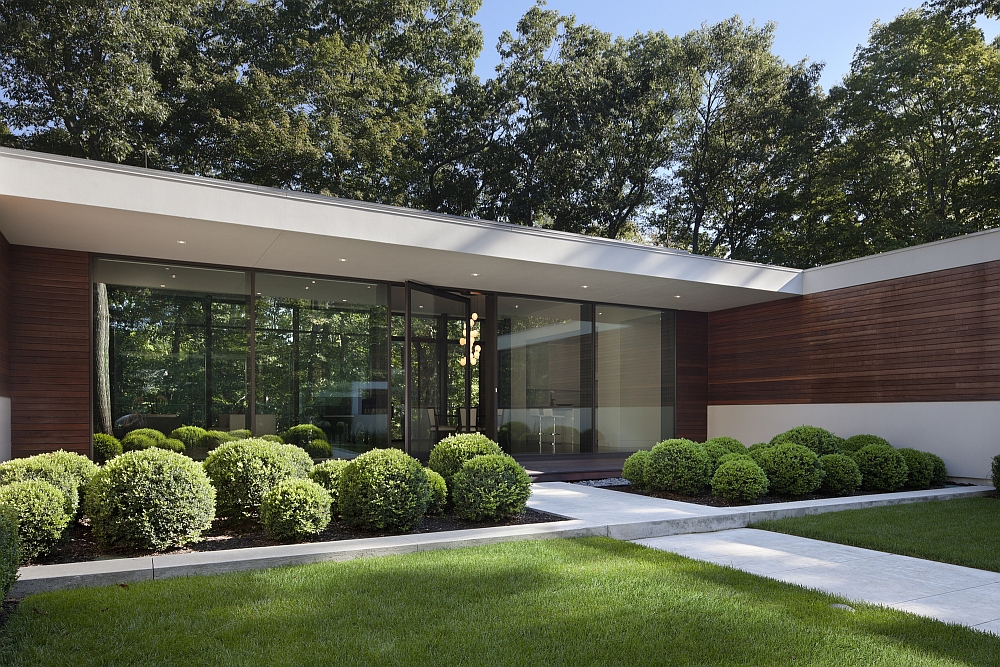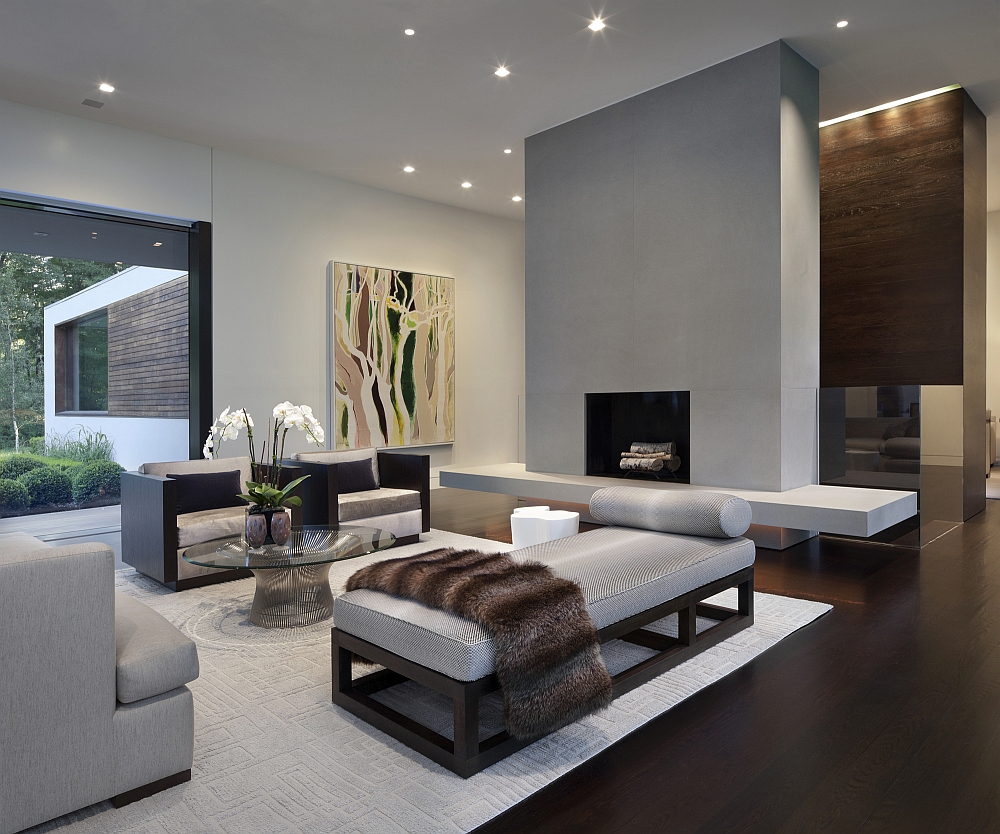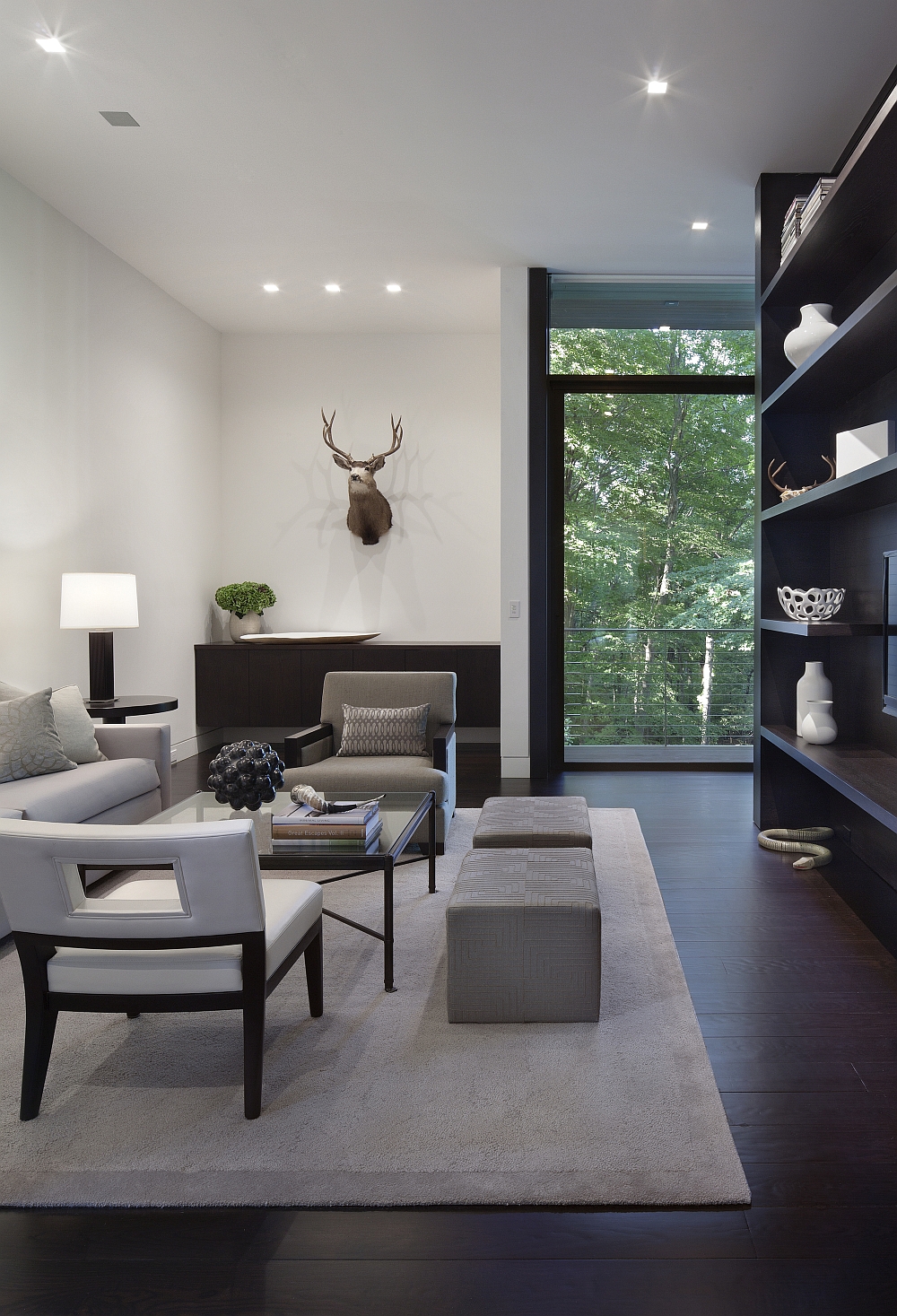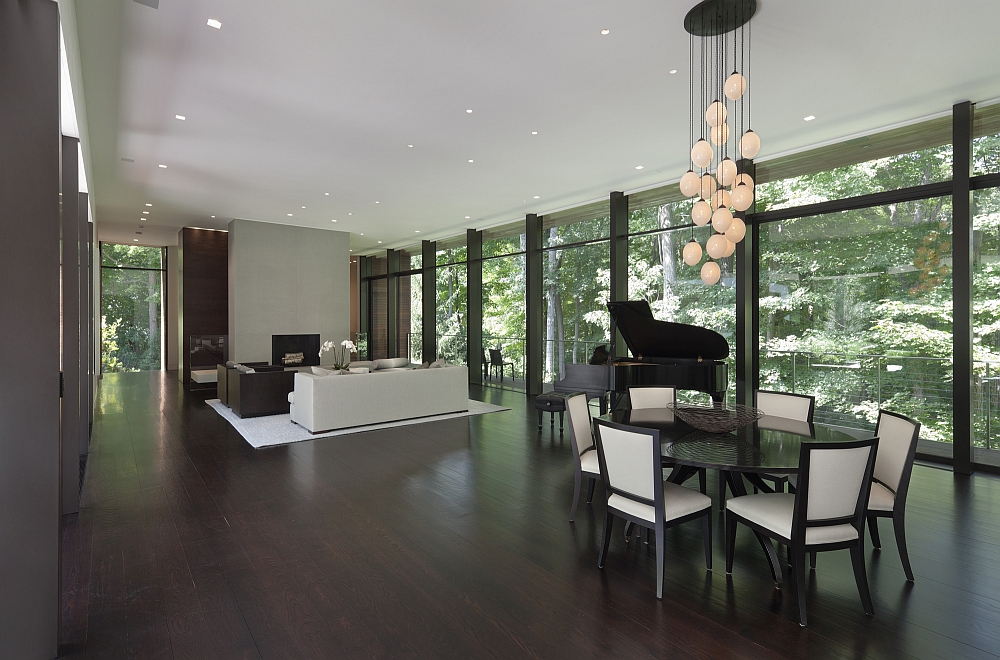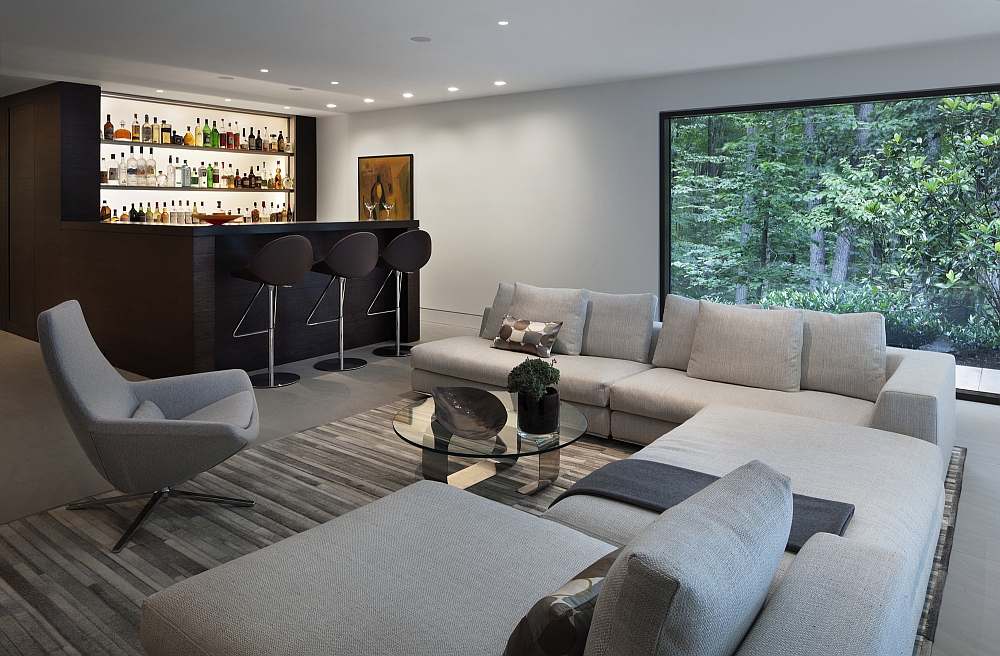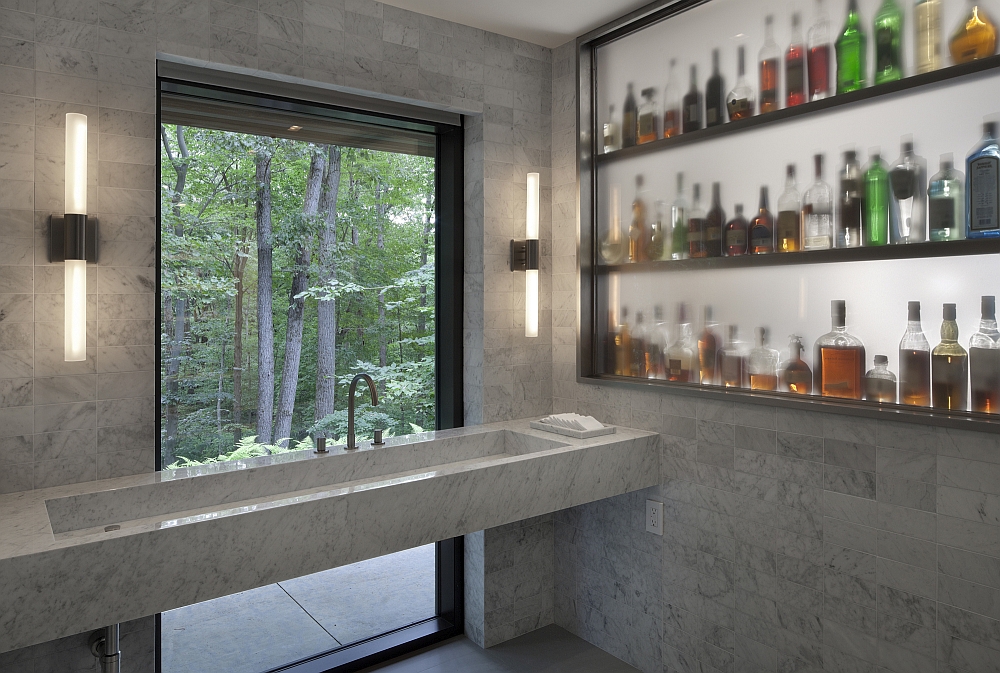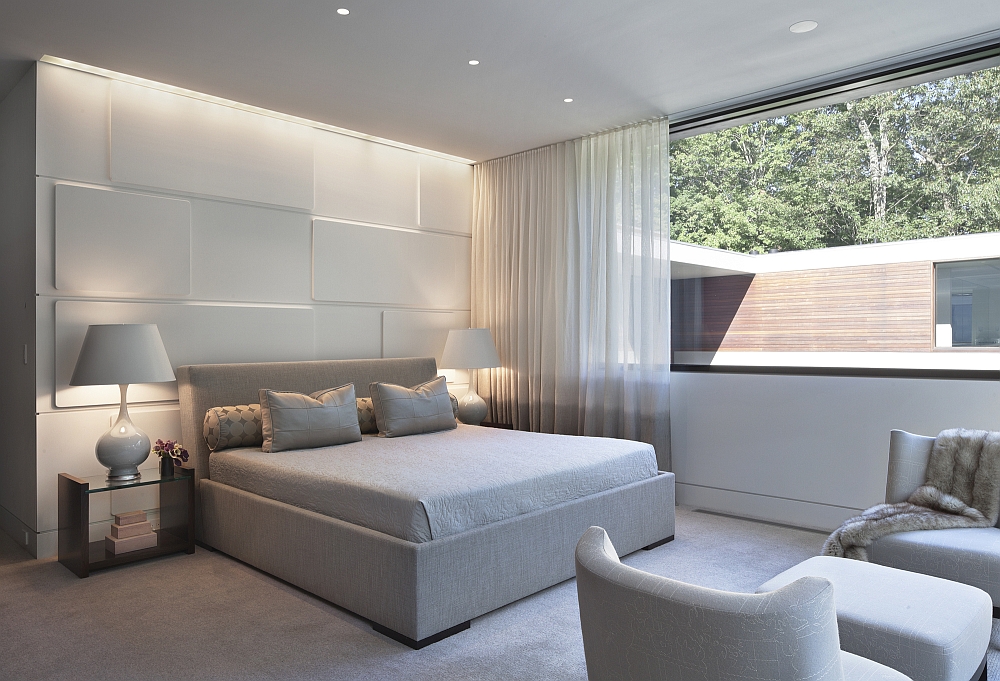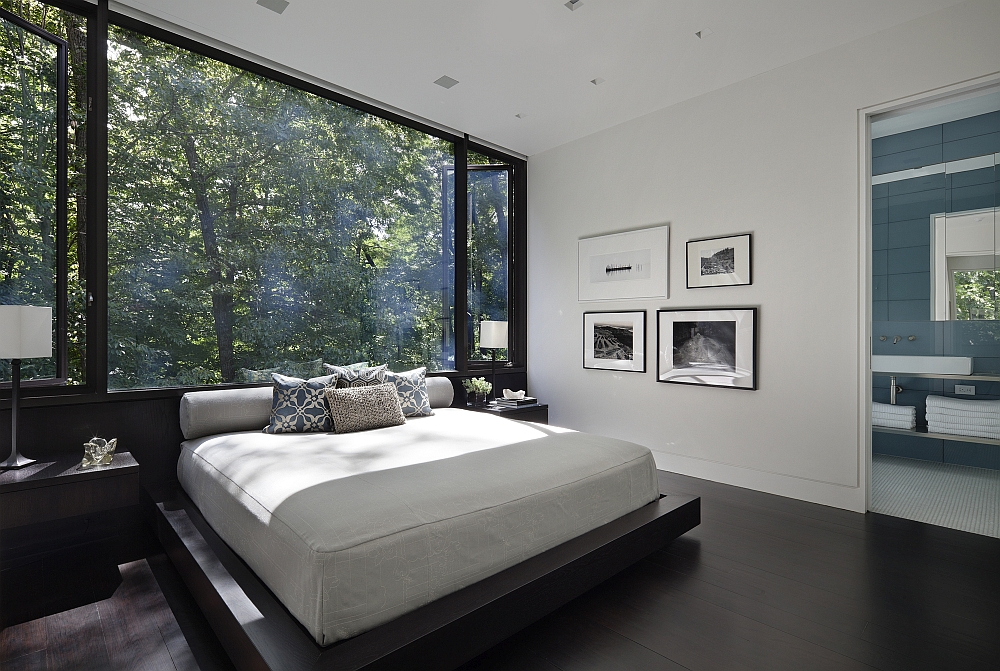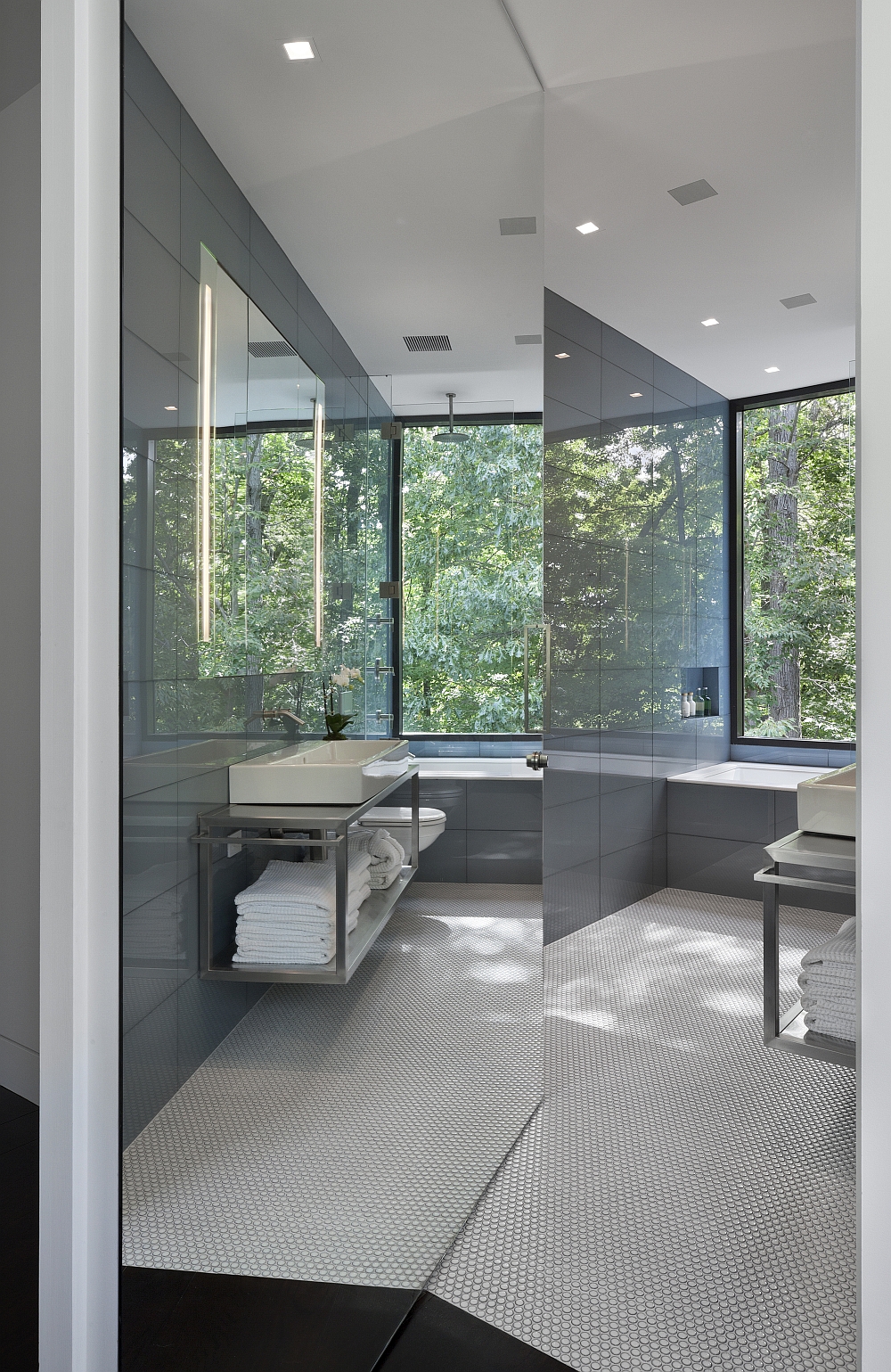 Split across two spacious levels, the home offers some stunning vantage points that overlook the surrounding scenic forest. The top level features the living spaces along with bedrooms and a home gym, while the bottom level houses additional public space along with a media room, a library and a couple of home offices. A sunken outdoor lounge with a fireplace, a refreshing pool with an exquisite pool house, and curated gardens and walkways shape the outdoors.