The unique architectural demands of townhouses and their narrow structures often result in some of the most fascinating and creative design solutions that you will ever come across. Brighton is a vibrant and hip beach-side suburb of Melbourne that seems to be quickly becoming a hotspot for some of the most elegant and exquisite contemporary homes in Australia. Adding to this exclusive list is the dramatic Brighton Duplex, which seems to rope you in with its charming façade in glass, render and timber. Two narrow townhouses were chiseled out of a narrow lot by Sketch Building Design and shaped into ergonomic family homes with modern flair.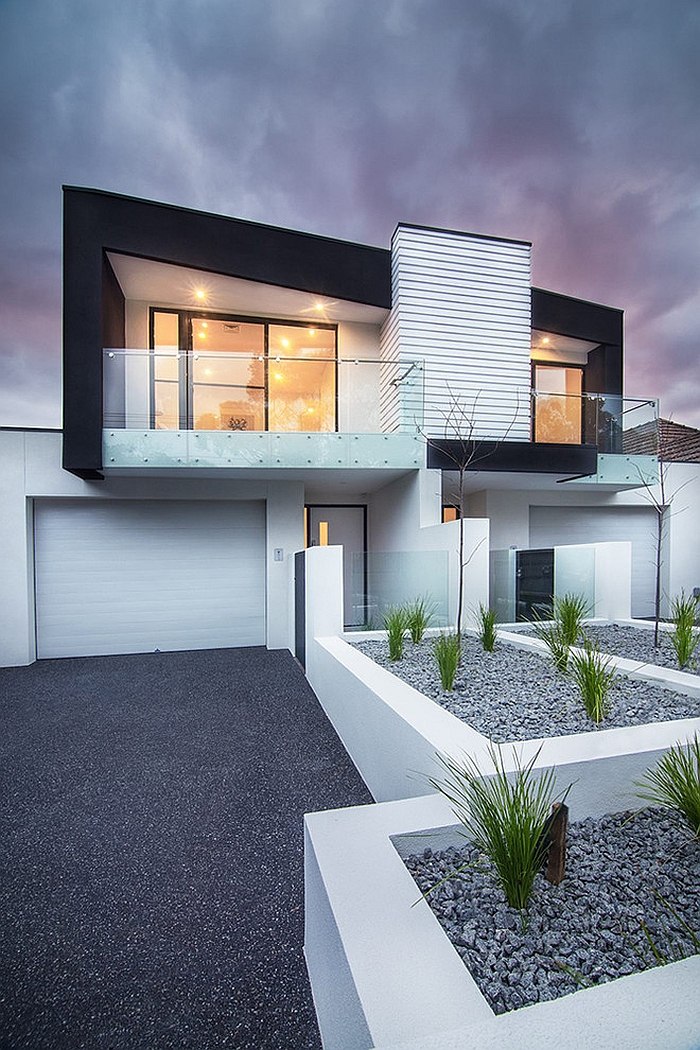 The townhouse in focus has the living areas, kitchen and dining space nestled on the lower level, while the top floor houses the bedrooms and the bathrooms. Large openings in the ceiling of the lower level bring in ample natural light during the daytime, as do the sliding glass doors connecting the kitchen with the simple rear courtyard. Here is another home that seems to gravitate towards white, with wooden surfaces breaking up the sense of monotony. A large walk-in pantry was one of the essential features that the clients demanded, and this is cleverly connected with the kitchen along with a simple workstation.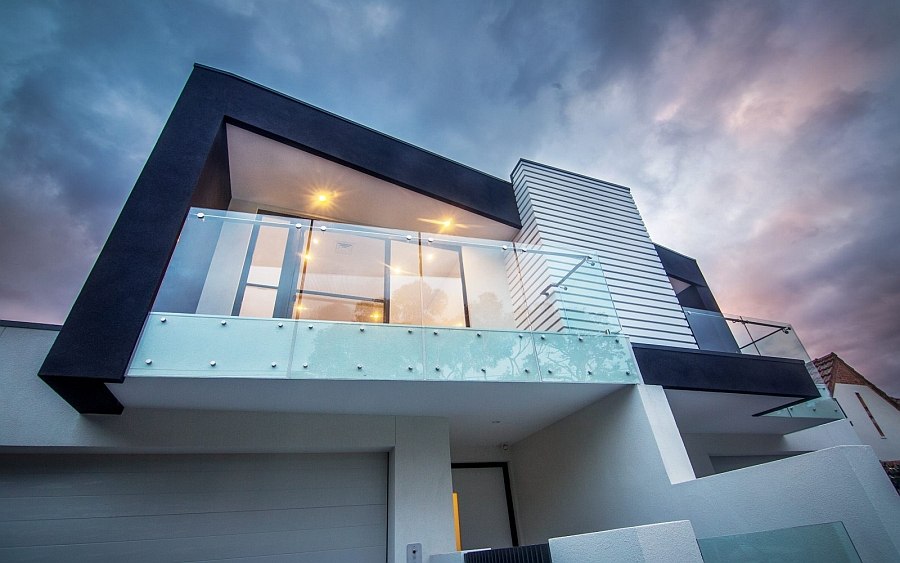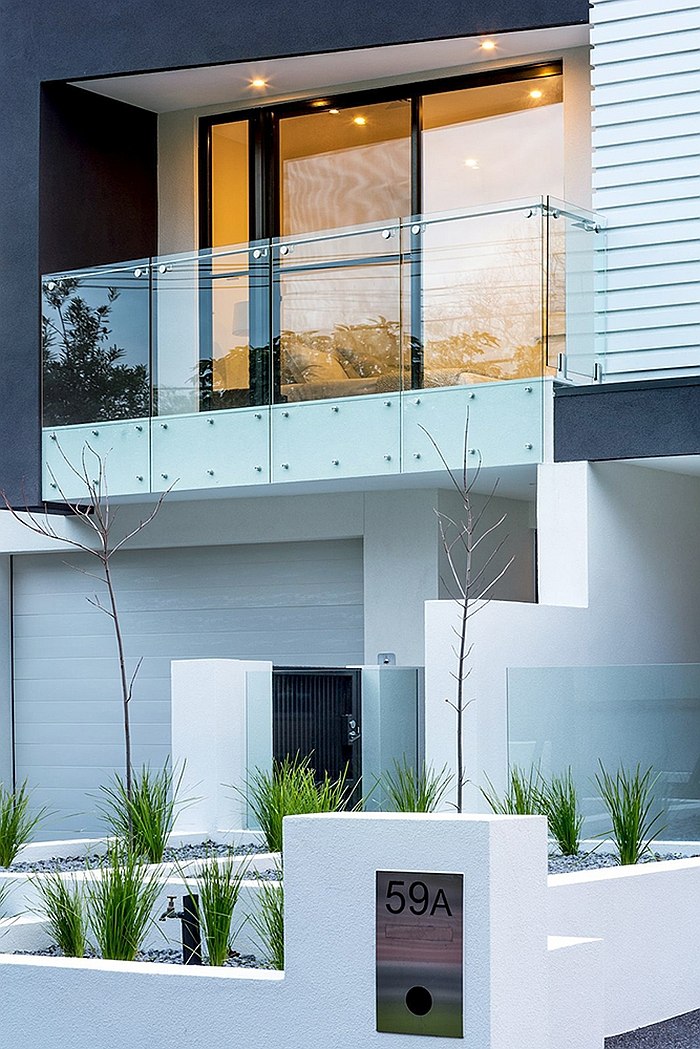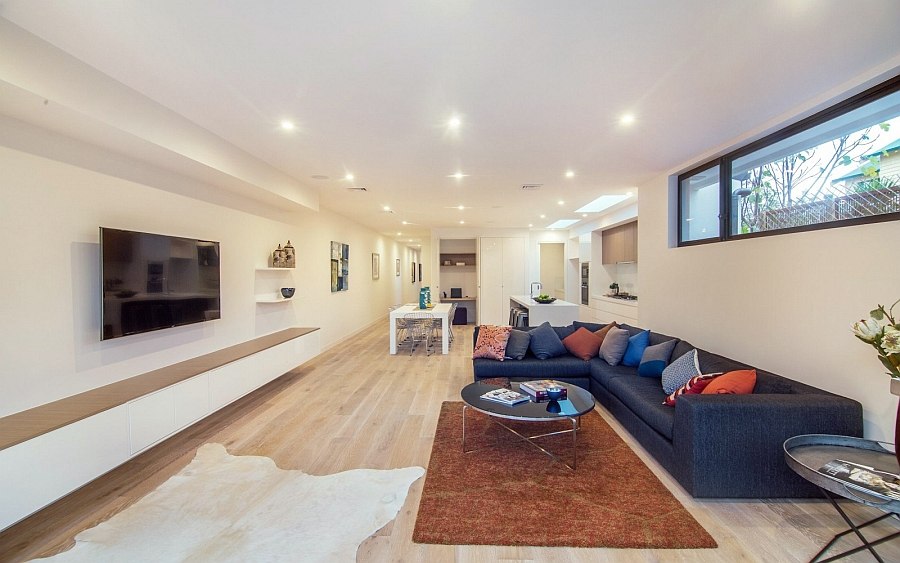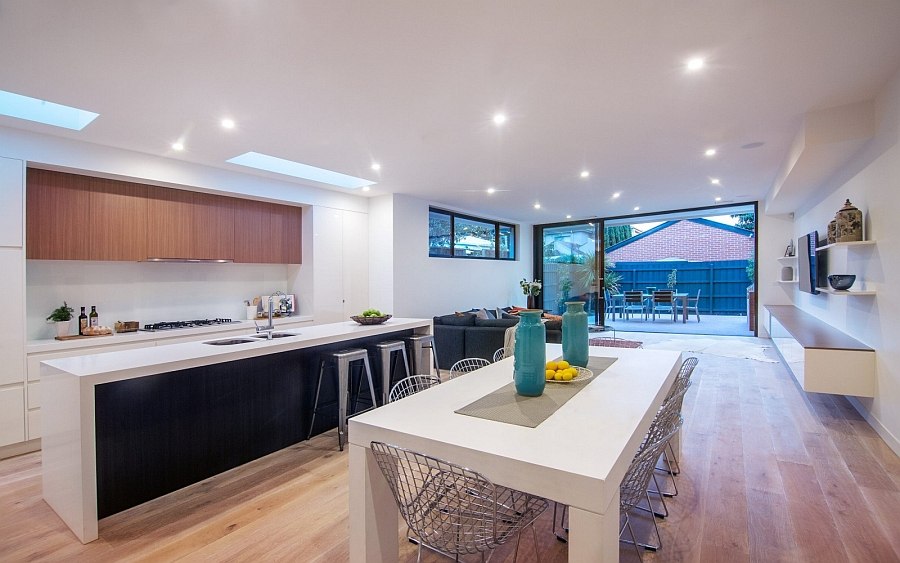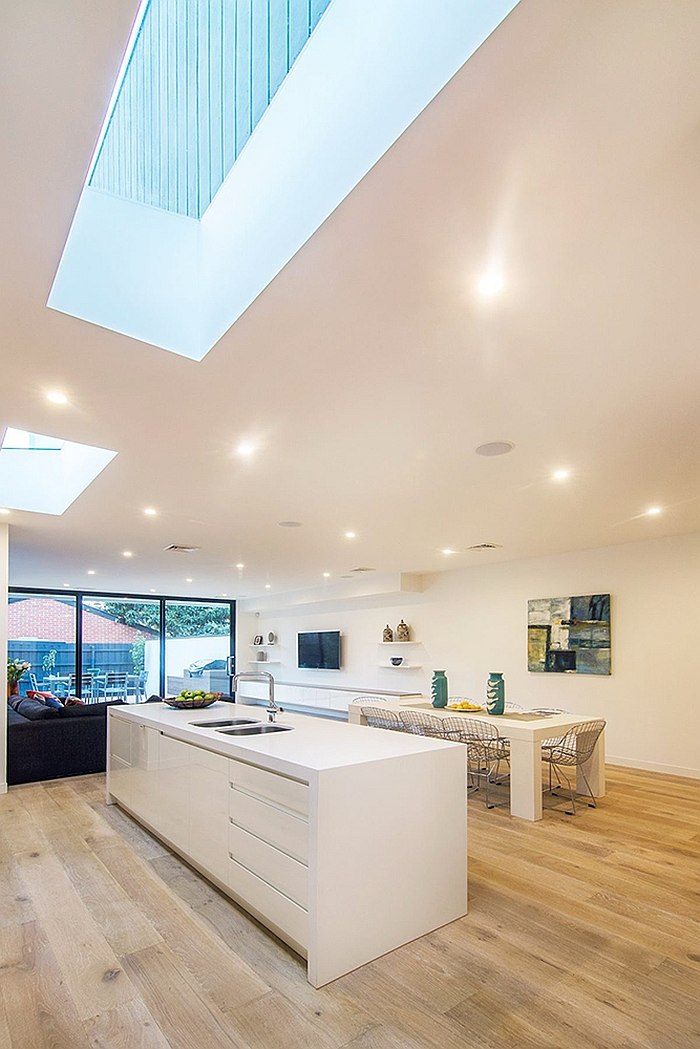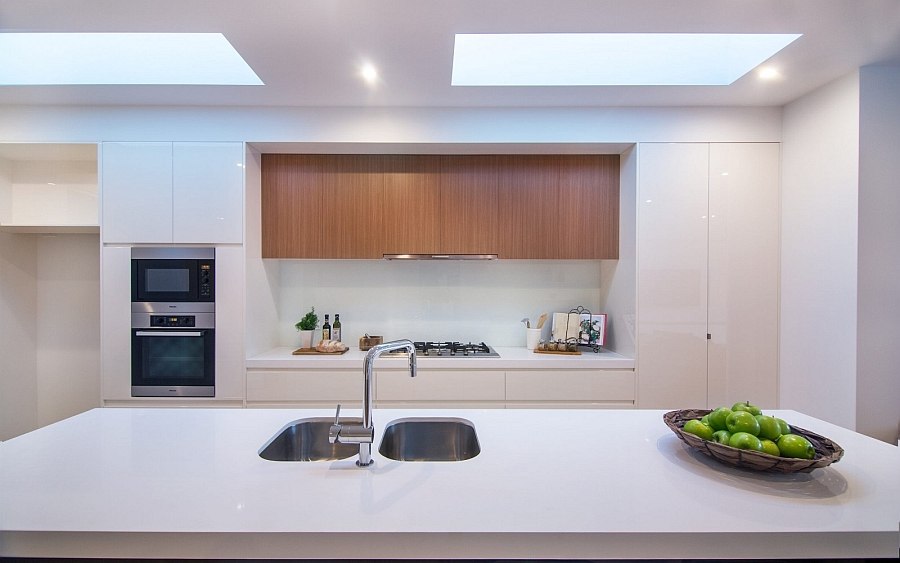 With a distinct angled canopy roof and balcony, an unpretentious design that focuses on functionality and a lovely little courtyard, the duplex utilizes every inch of available space to the hilt. An urbane home that meets the needs of a growing modern family while pushing the boundaries of Bayside's strict schedules…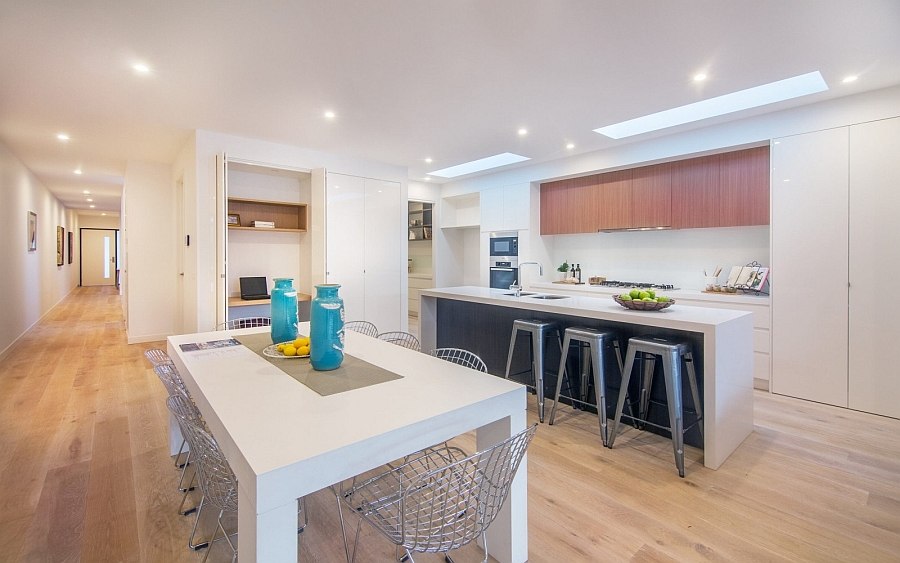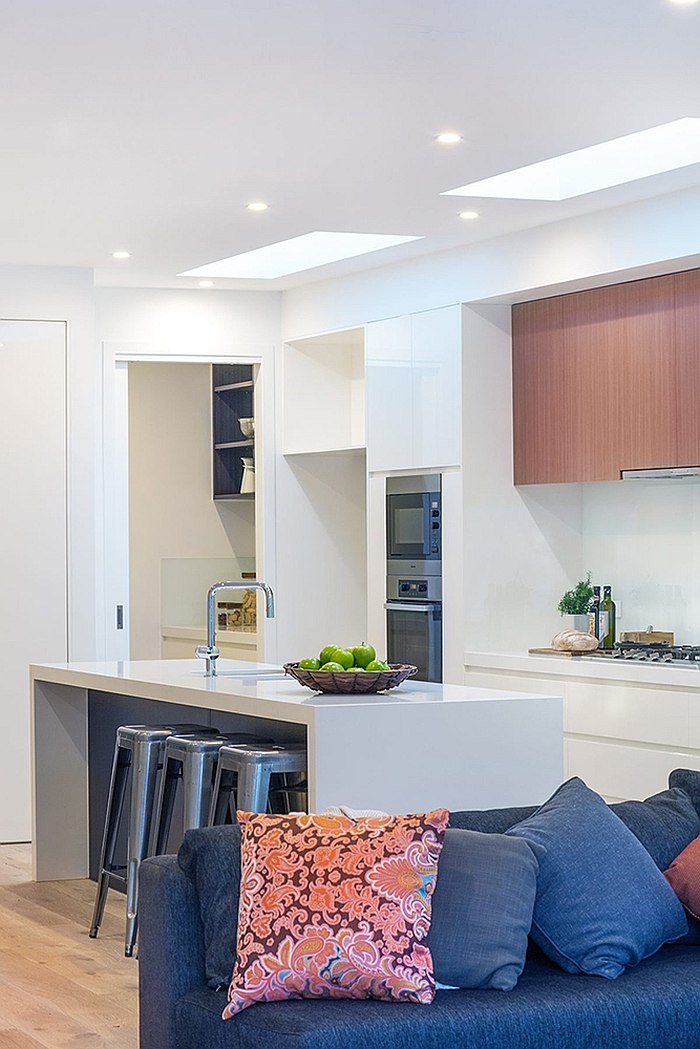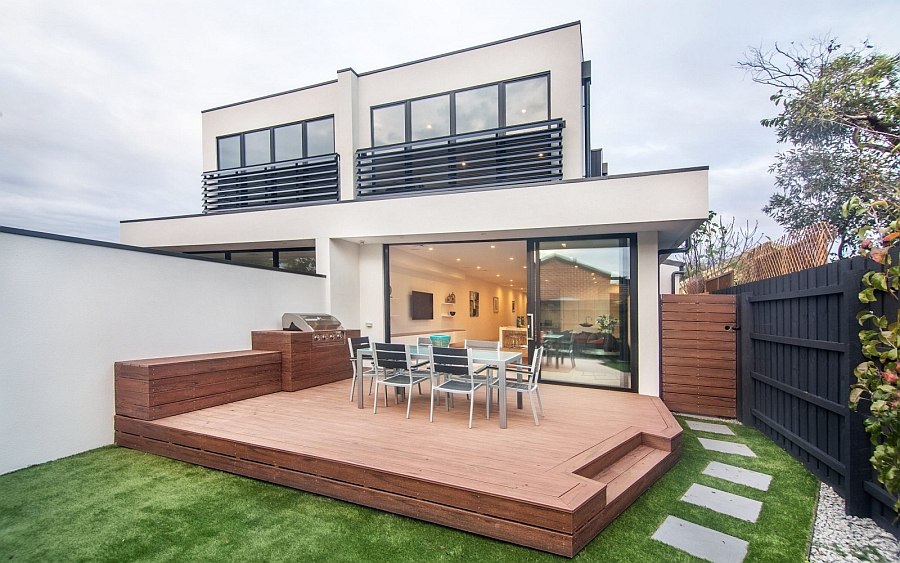 Liked the story? Share it with friends.