Vahrn is a quiet little place located in the province of South Tyrol, Italy. Surrounded by a beautiful natural landscape, this picturesque Italian countryside setting seems like the perfect spot for a gorgeous modern home that combines the contemporary with the classic. Doing precisely this is the latest private residence designed by Norbert Dalsass that brings together a variety of natural materials while creating a unique and tranquil getaway that's all about the nature world outside! The façade of the House in Vahrn instantly charms you with its combination of clean, straight lines, lovely wooden surfaces and a distinct stone wall.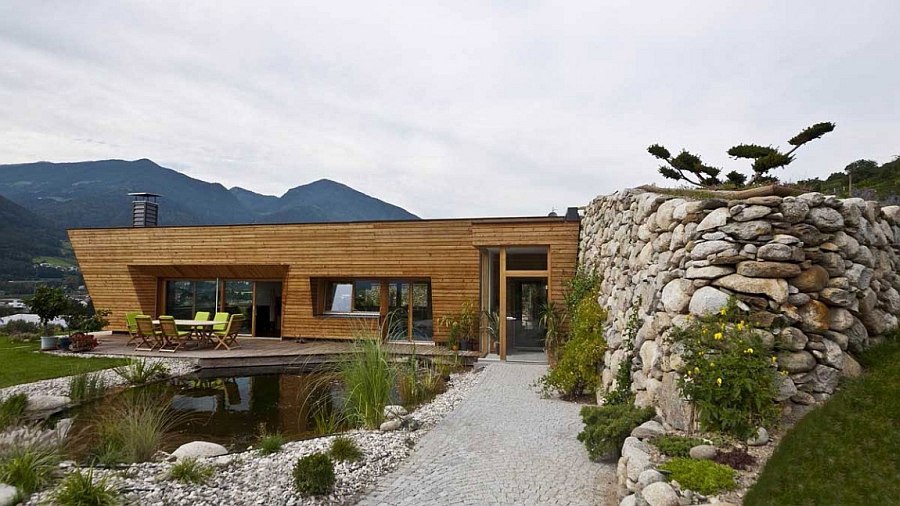 A serene natural pond next to the entrance welcomes you to the home, which boasts an interior draped in heavy wooden tones and a simple, neutral color palette. Large glass windows in every room ensure that the view outside becomes a dynamic background defining the ambiance of each space and adding new colors with the changing seasons. The transition between the traditional stone wall structure on the lower level and the contemporary wooden and glass edifice seems both intriguing and appealing, giving the home an exceptional identity of its own.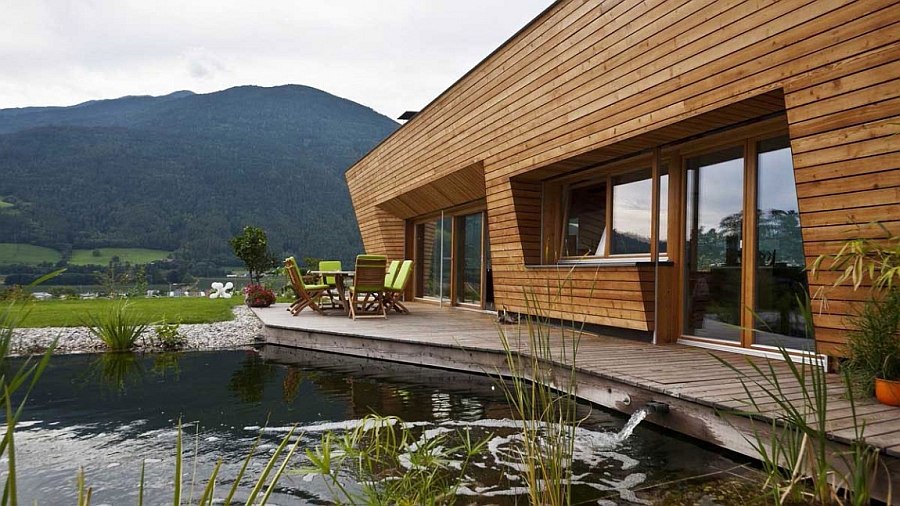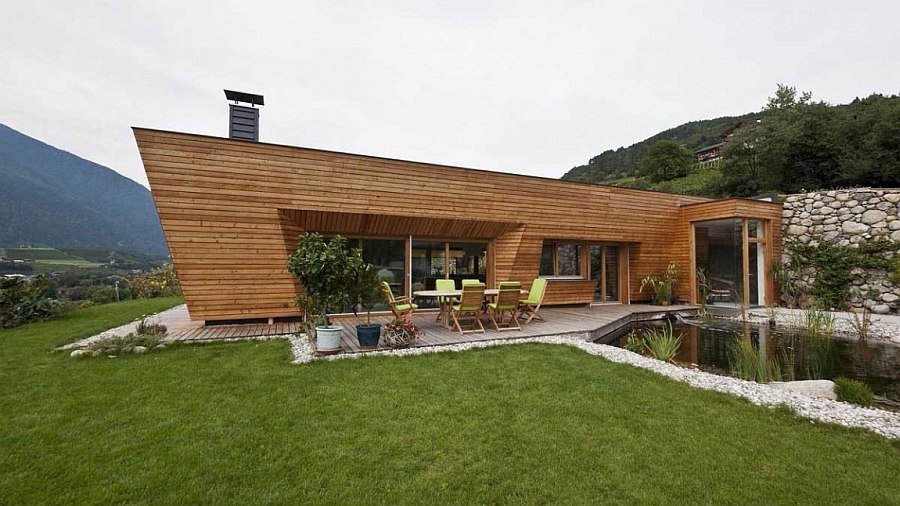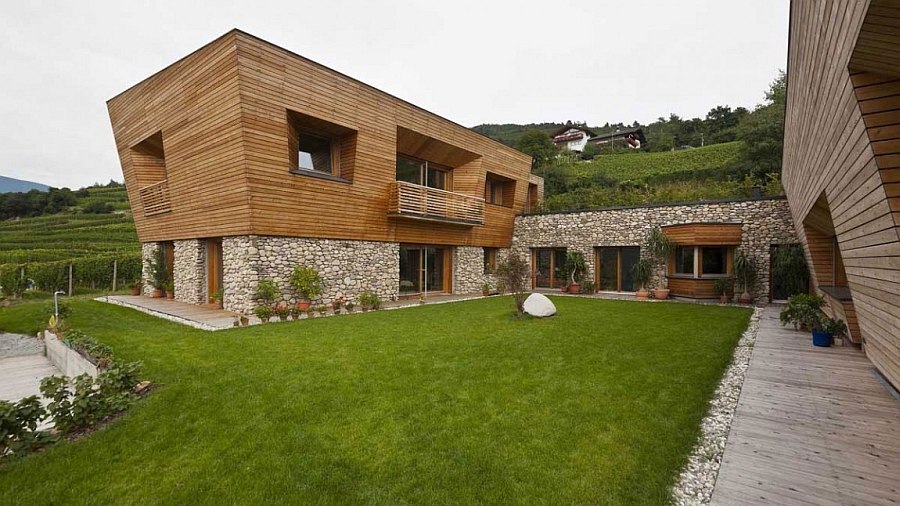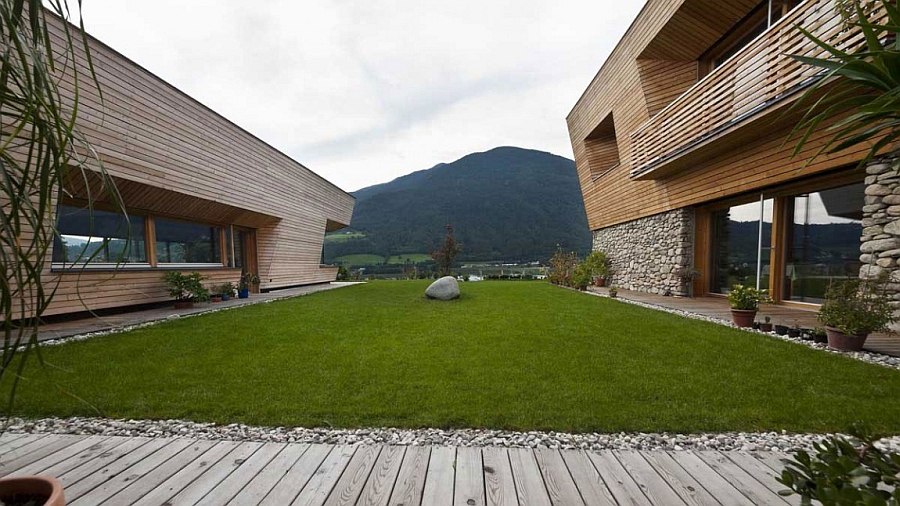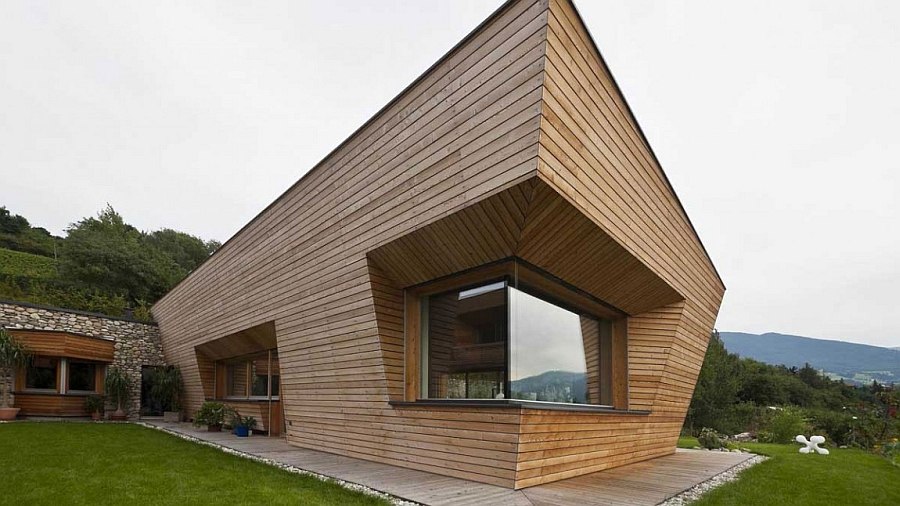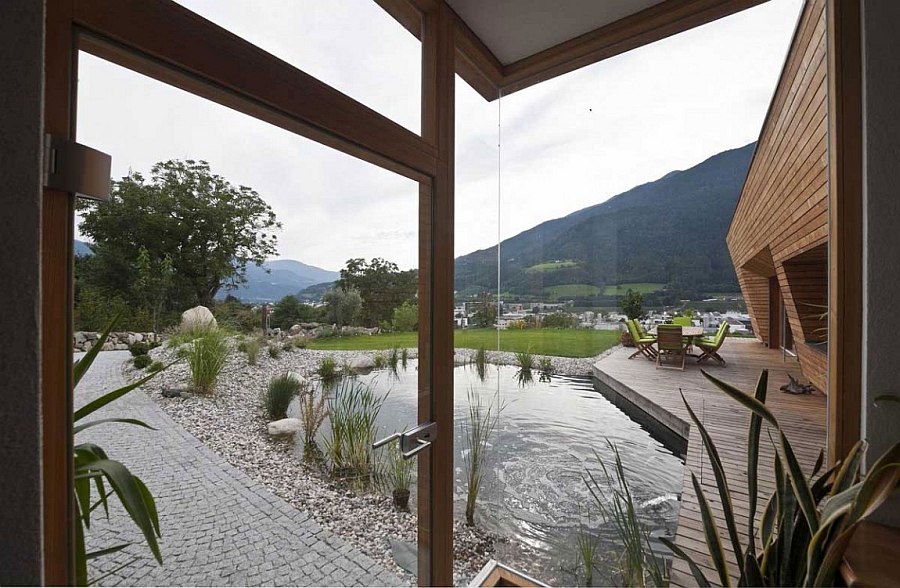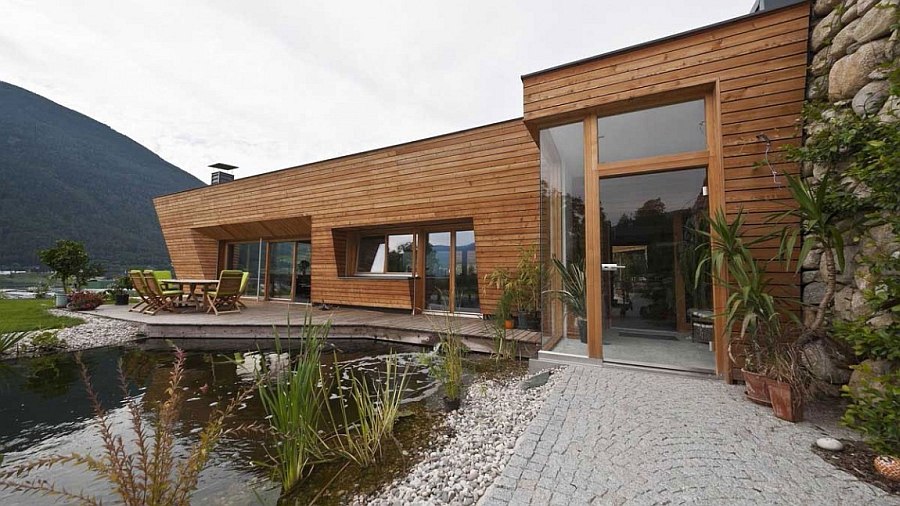 Wood and stone also play a major role in shaping the open-plan living area, cozy bedrooms and transitional bathrooms of the striking home. Moving away from the mundane hustle and bustle of big city life, this Italian home offers the perfect getaway that promotes a calm, nature-centric lifestyle.