It is not every day that you come across a beautiful early Victorian mid-terraced house that has been converted into a dashing bachelor pad that combines modern comfort with timeless old world charm. The lovely Sutherland Place in London was revamped by Gianni Botsford Architects with an air of affluence and exclusivity that seems to transcend time. While the classic exterior of the house spread across three expansive levels is kept intact, it is the interior that welcomes you with contemporary decor and lighting fixtures from the likes of Jimmie Martin and Tom Dixon.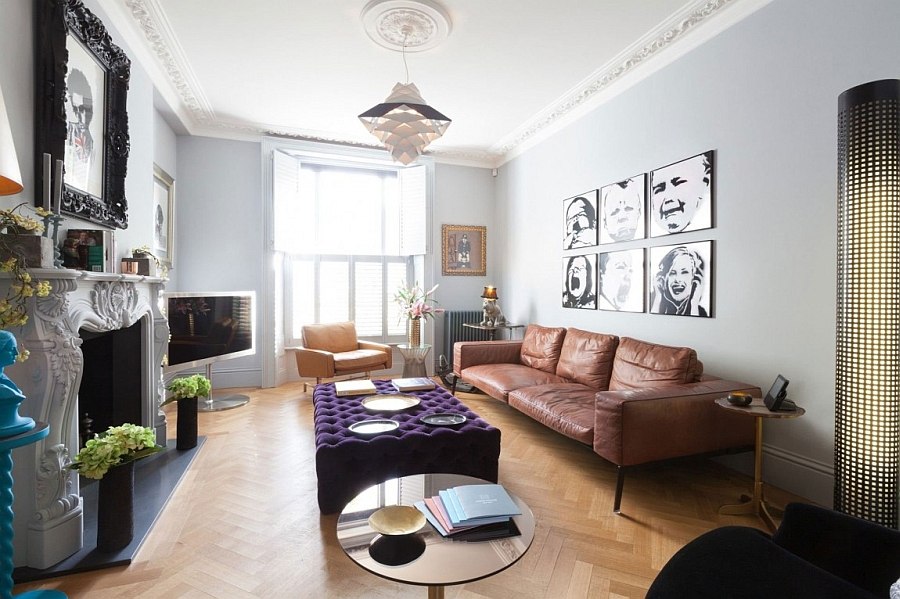 A chic living area filled with an eclectic collection of furniture welcomes you, while a smart dining room and kitchen along with the terraced garden are tucked away in the lower level beautifully. Iconic additions like the Eames Lounger along with the rough brick floor give the kitchen a cozy, relaxed vibe. Ample natural ventilation flows through the garden, ensuring that there is never a dull moment here. A stunning home theater with plush seating in vivacious purple completes this twin level. The first floor contains twin bedrooms, while the second story houses the master bedroom and bathroom. A spiral staircase leads to the mezzanine level above containing the home office and also a gorgeous roof terrace.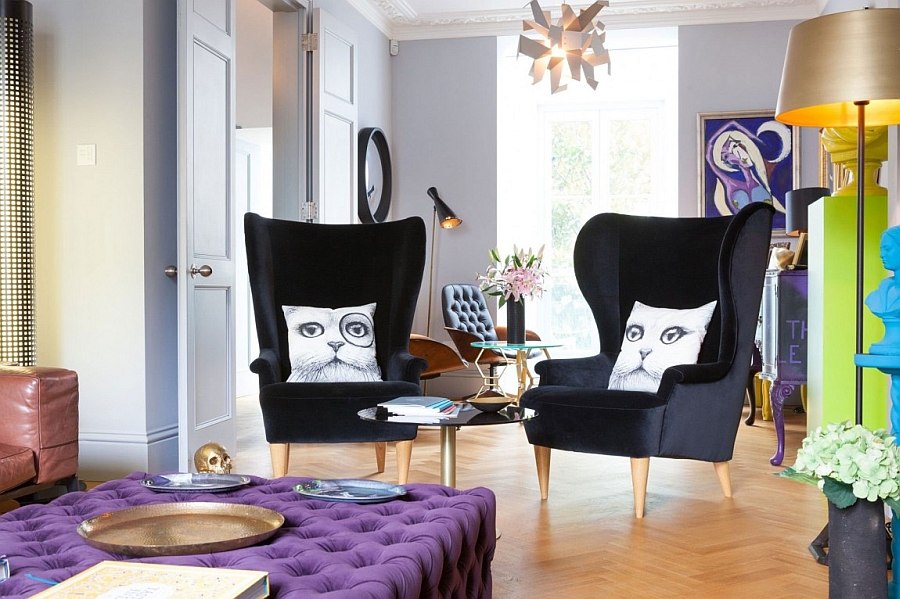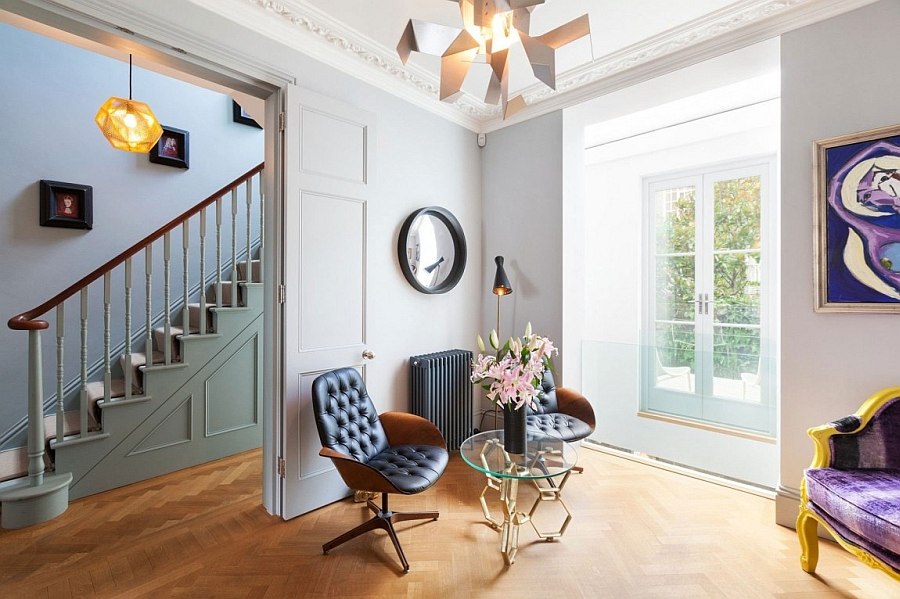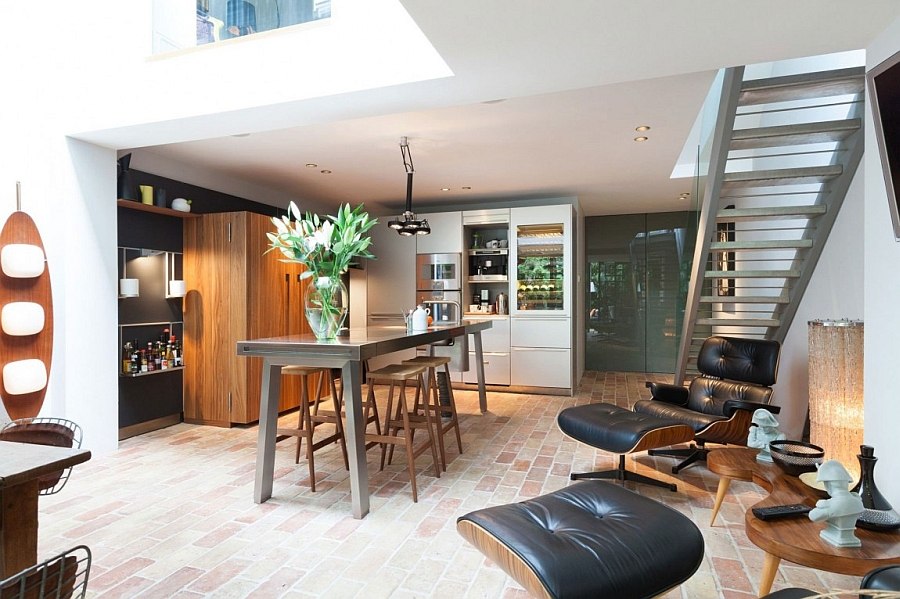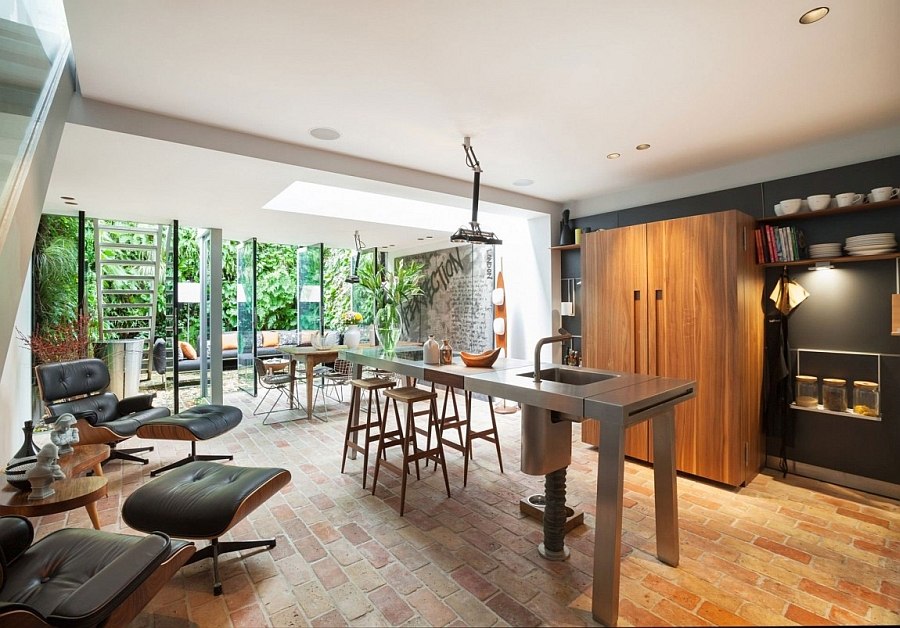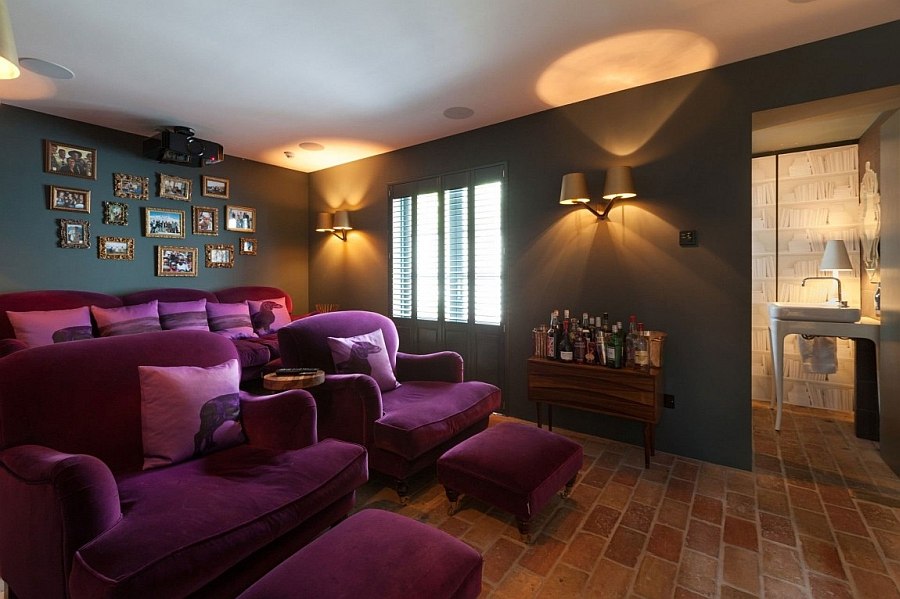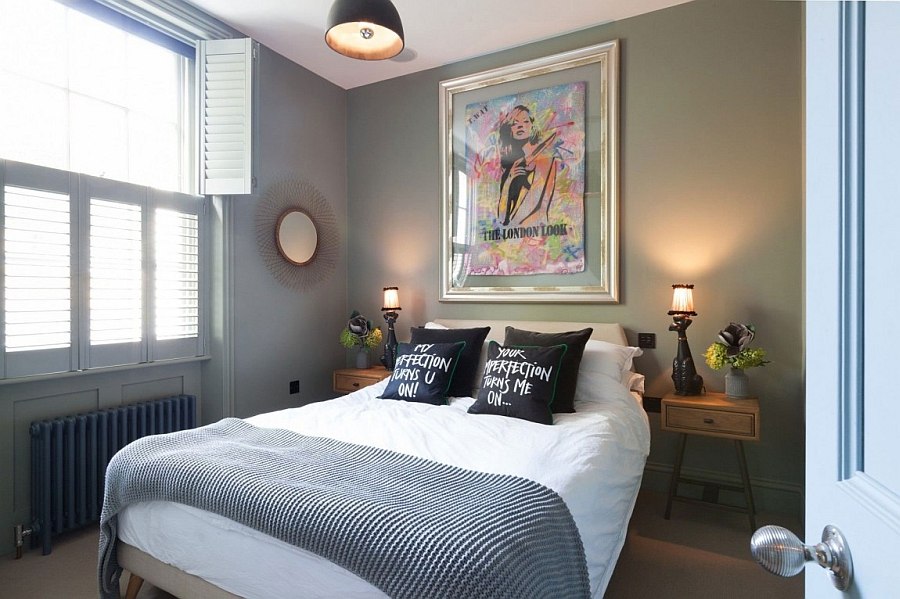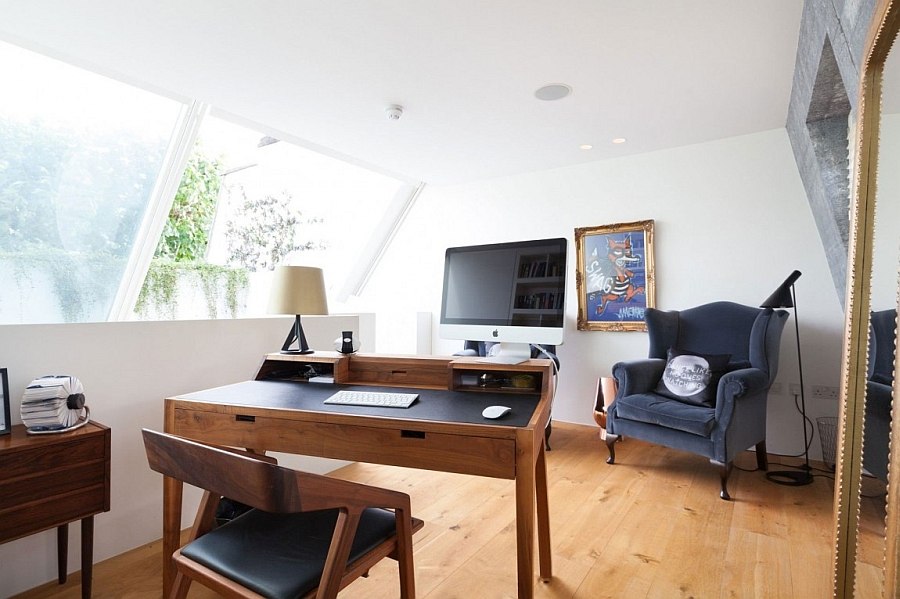 The stylish home offers the perfect blend of traditional and modern elements, and its exceptional layout makes it even more special. Bold, innovative and yet tasteful, it obviously can be easily turned into a family home as well. A perfect abode in the heart of London…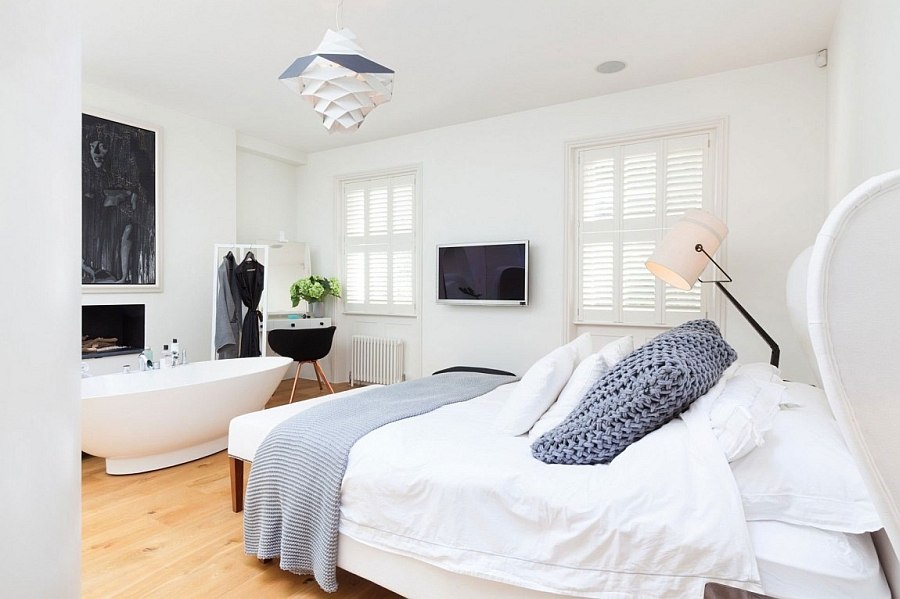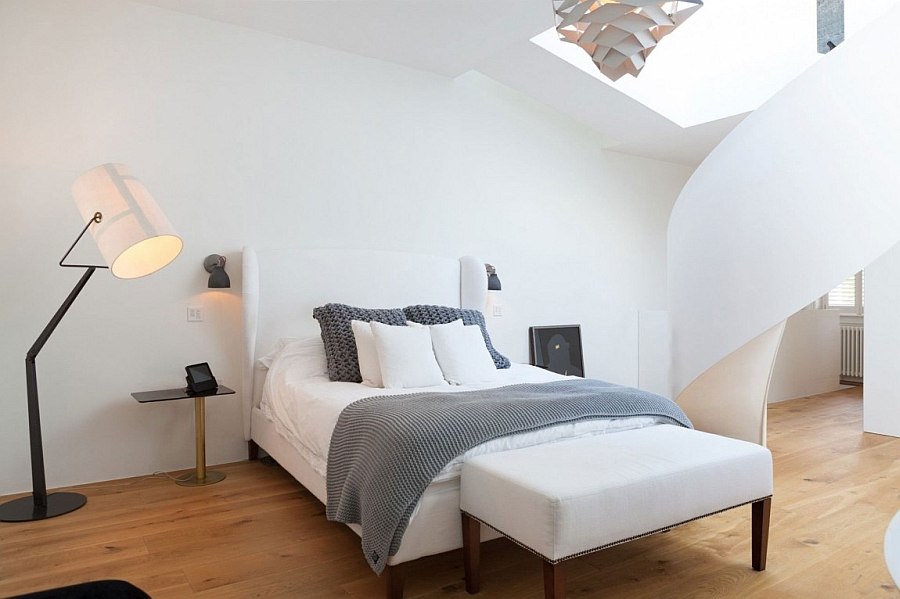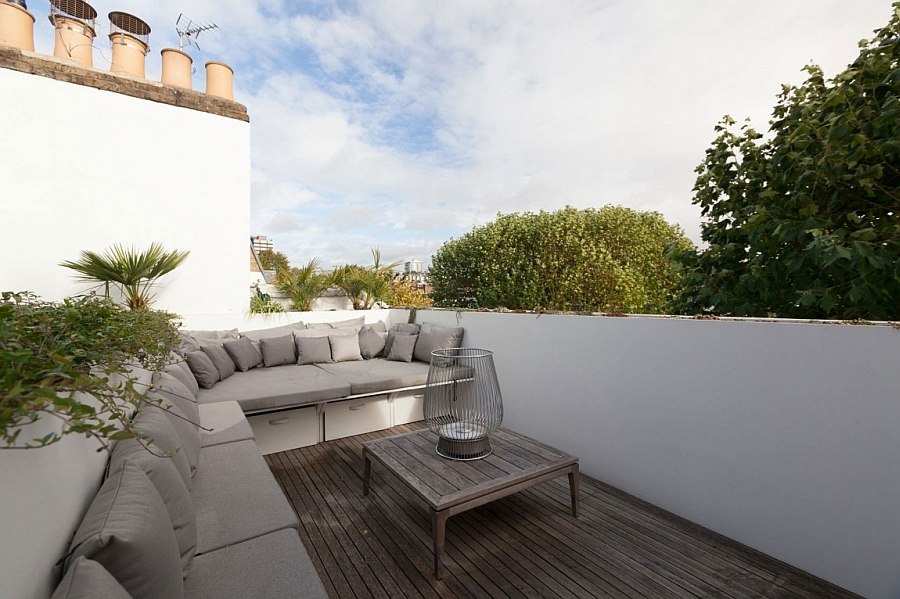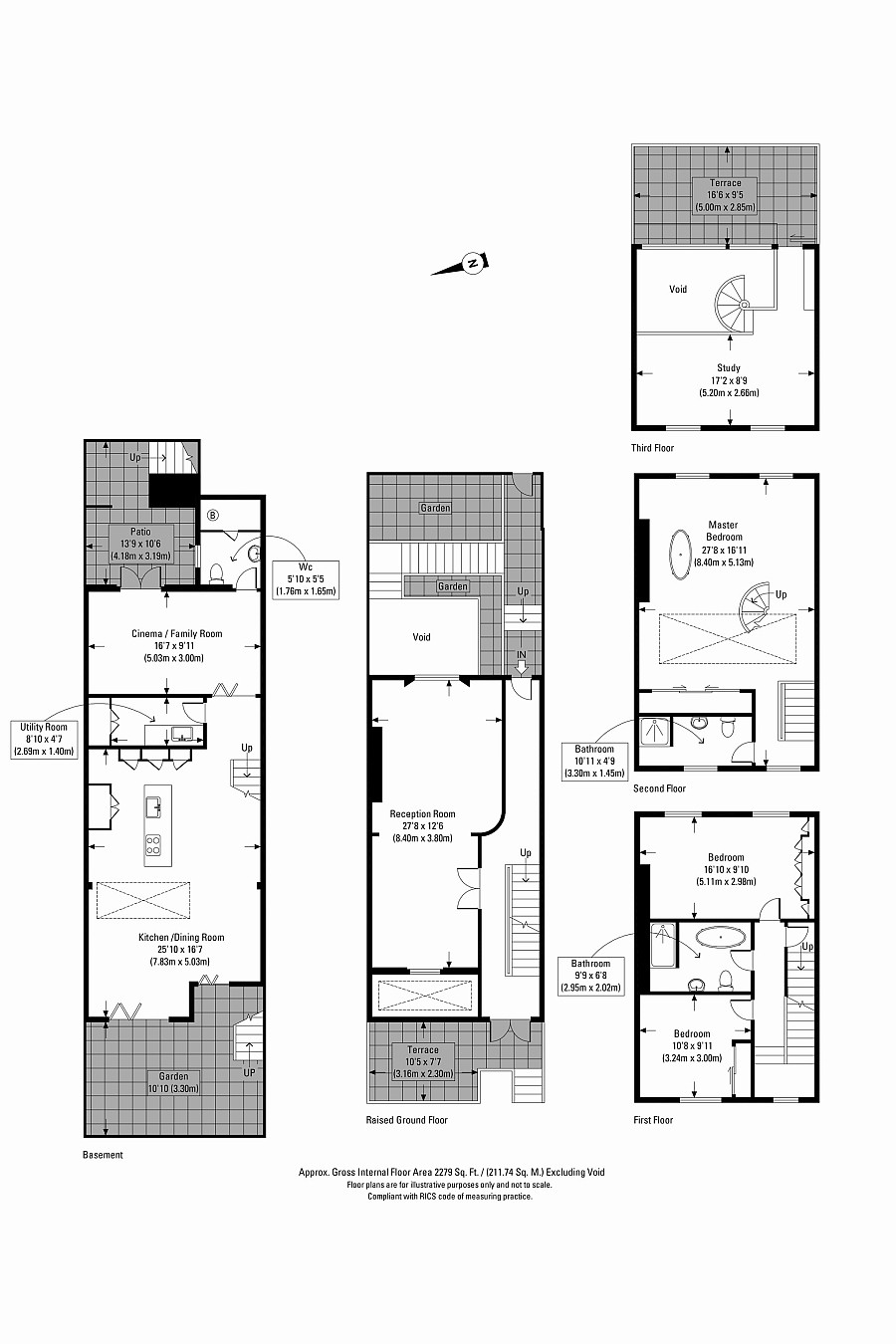 Liked the story? Share it with friends.