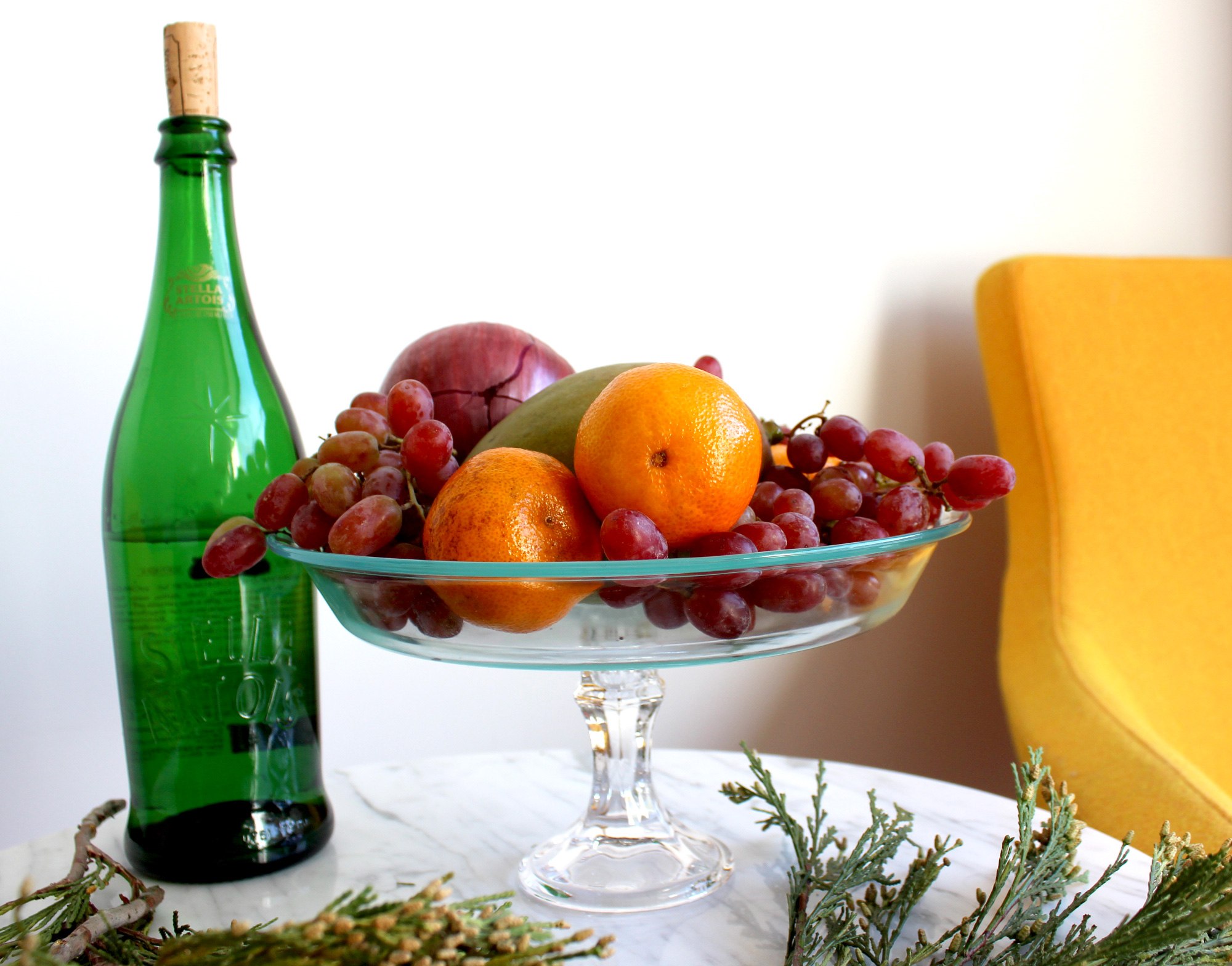 Ahh, the pedestal cakestand! Dainty but versatile, it's long been a coveted kitchen addition, but often comes with a hefty pricetag. But did you know that you can make your own DIY version of this serving ware staple for a fraction of the price? We crafted ours for under $10 using just 3 components. Read on to see how you can do the same!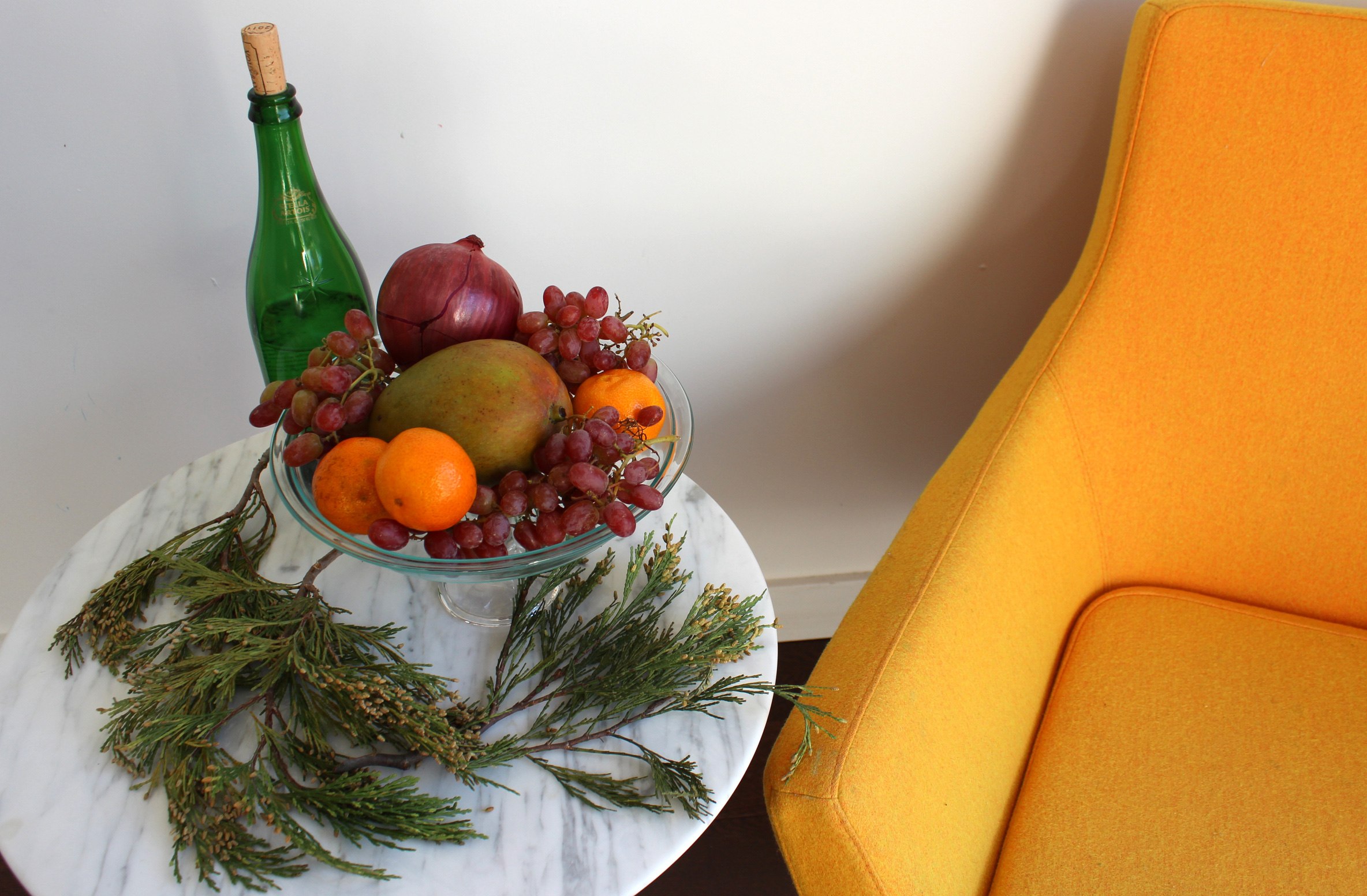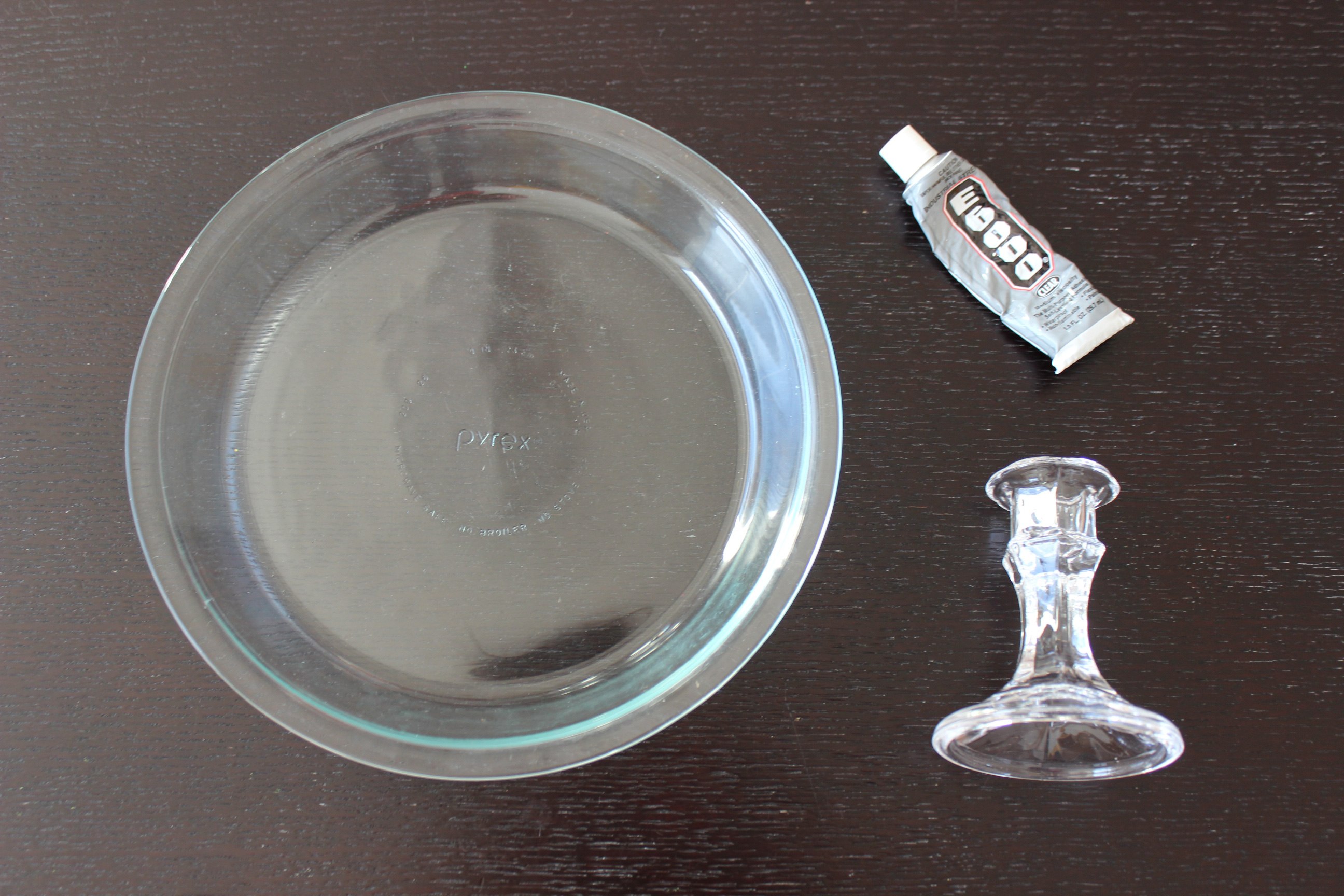 DIY Pedestal Cake Stand Supplies and Steps
Here's what you'll need to get started…
– a glass candlestick holder ($3)
– a glass plate ($2 but you can always use one you already have)
– E-6000 or other permanent glass glue ($4.99)
Step 1:
Clean and wipe down your glass candlestick holder and glass plate to remove any oil or residue that might be on them.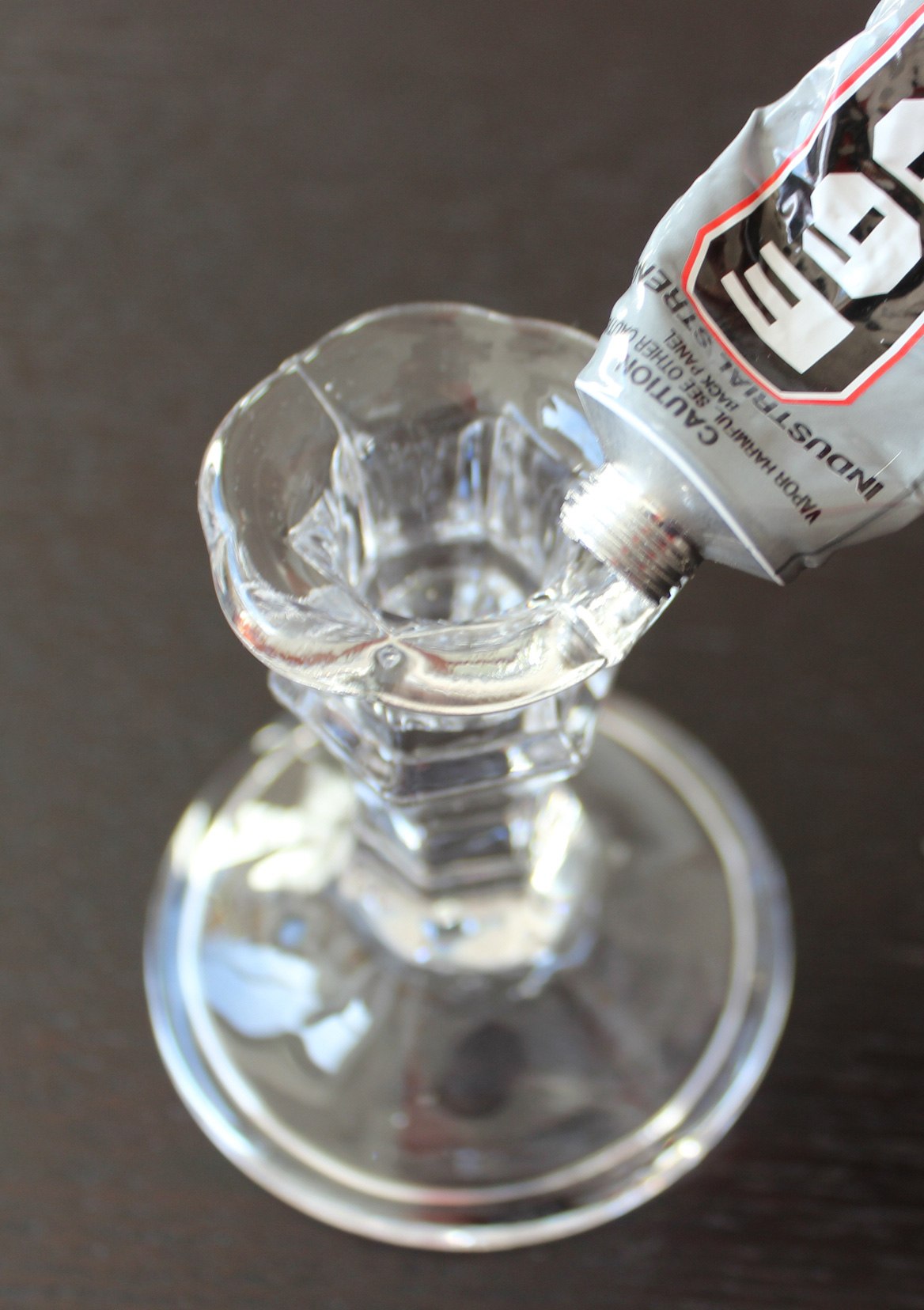 Step 2:
In a well ventilated area, apply your glass glue to the top rim of your candlestick holder. Then carefully place your glass plate on top, making sure the plate rests squarely atop the candlestick holder.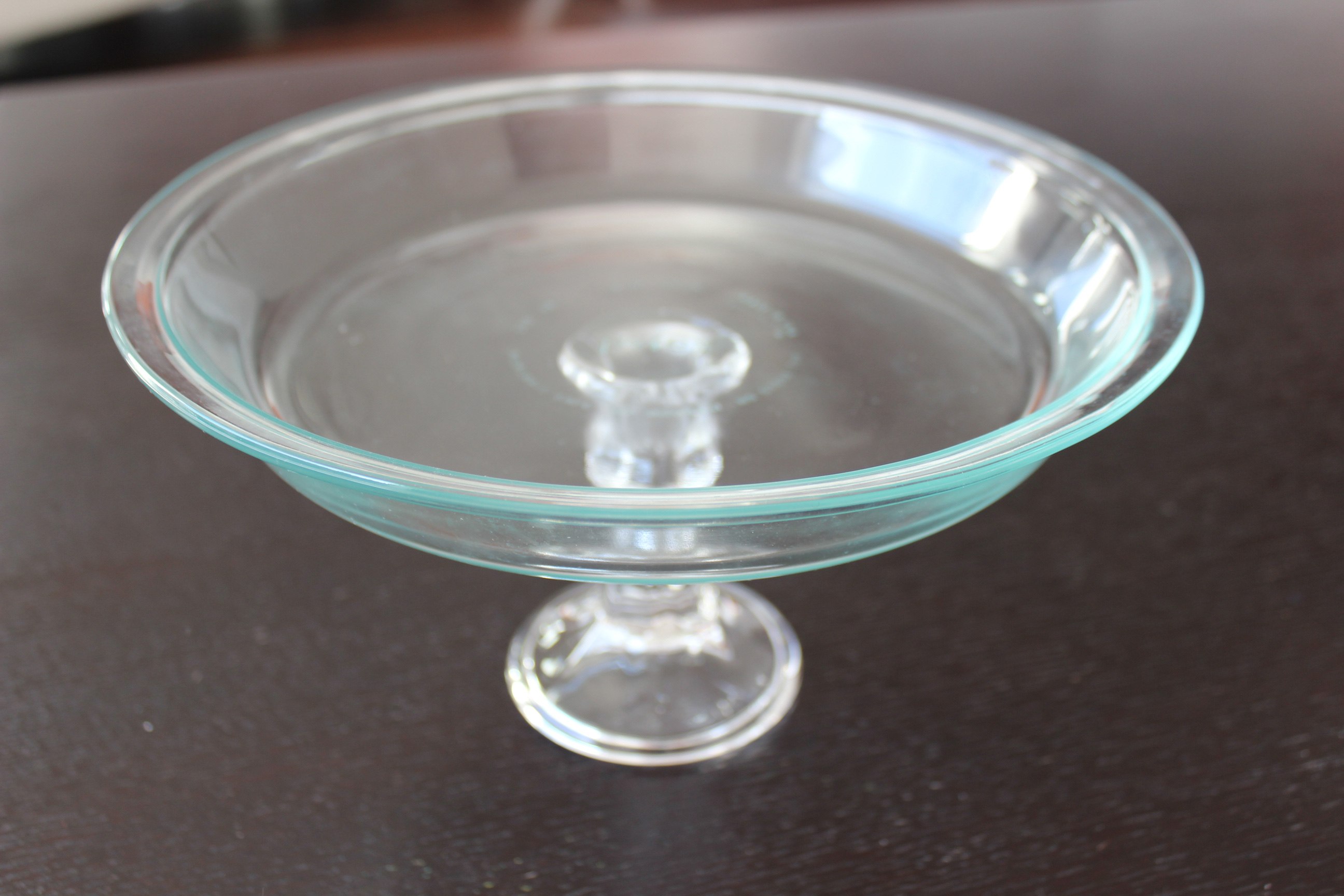 Step 3:
Allow your new pedestal cakestand to set for 24 hours. After that, it's all ready for you to use!
TIP: Feel free to get creative with your cakestand. You can use ceramic plates instead of glass for a more unique look or apply the technique above to other object such as domed plant stands too!