For today's post, "modular" is the word! Yes, all of the rooms below feature sectional sofas. I'm old enough to remember the days when "sectional" was another word for "outdated." But then something happened. The sectional made a comeback–a big one! Sectional sofas can shine in any space, and the images below prove just that. Whether you're going for an upscale look or a relaxed eclectic one, check out how the rooms below put sectional style front and center!
Sleek and Modern
Sectional sofas are a practical seating solution, as they make the most of your space, increase your seating capacity and are ideal for corners. Many modern rooms incorporate sectional sofas for a sleek, clean-lined look. Below we see a Flexform sectional filled with pillows in neutral tones. [from Axis Mundi]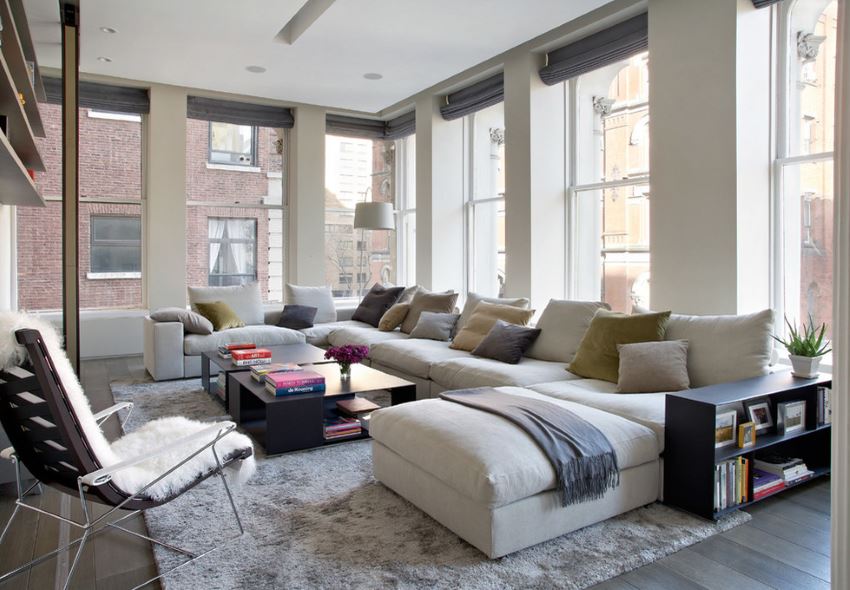 Sectionals often emphasize the power of straight lines, but they can also celebrate the art of the curve. A curved leather sectional is the perfect choice for a modern white space with a wall of windows. Note how the Arco floor lamp below mirrors the curved form of the room's sofa. [photo by Jeff Jones Snap It Photography]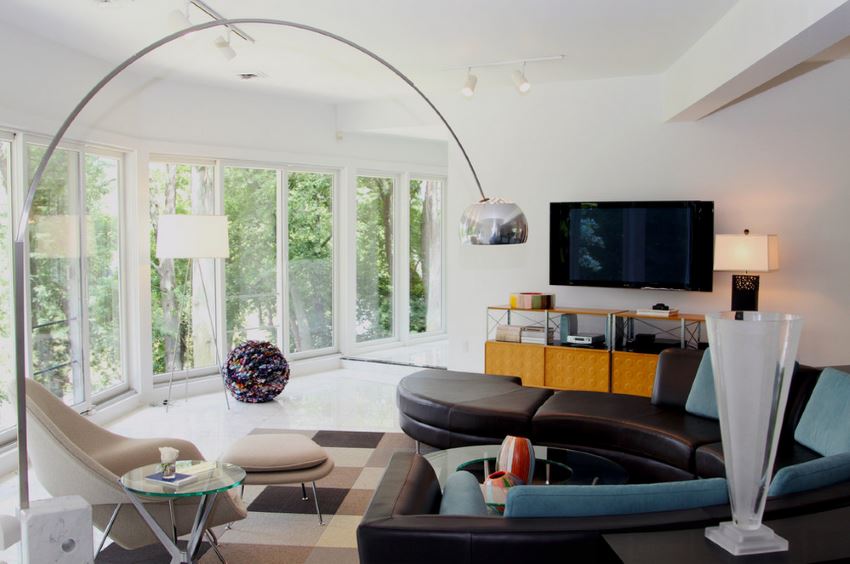 Many of today's most popular sectionals are covered with fabric in a solid tone. Pattern can then be added with artwork, pillows and other decorative details. Below we see the Cielo II 2-Piece Sectional Sofa from CB2, consisting of an armless loveseat and a chaise.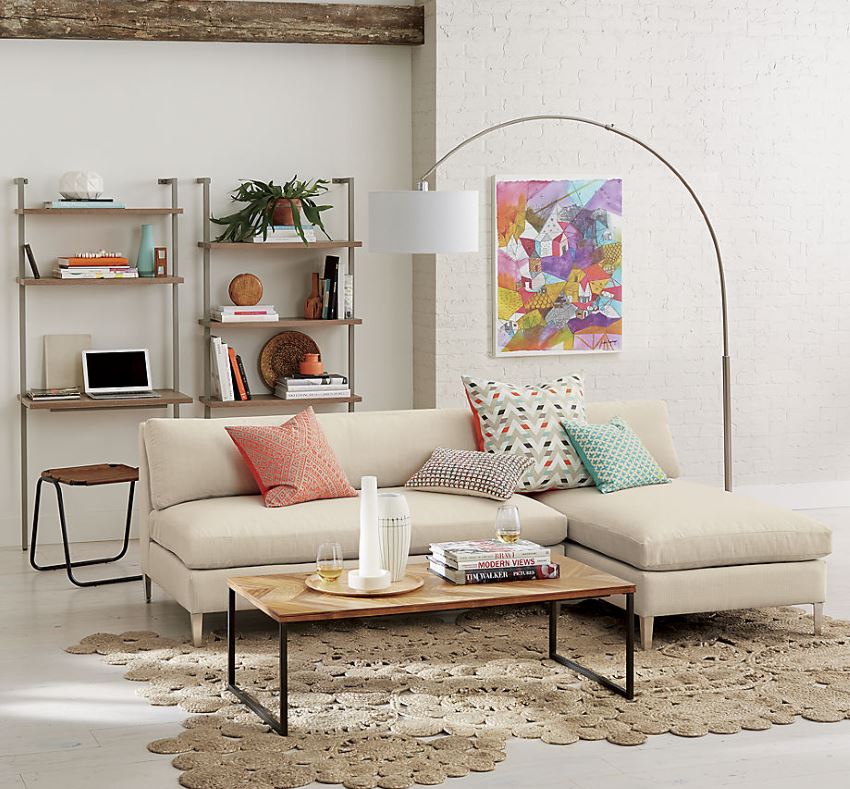 A gallery wall is the backdrop for this next modern living room featuring a sectional sofa. The Walton 3-Piece L-Shaped Sectional from West Elm is an inviting addition, thanks to its numerous pillows. Drape a throw over the arm for a cozy touch.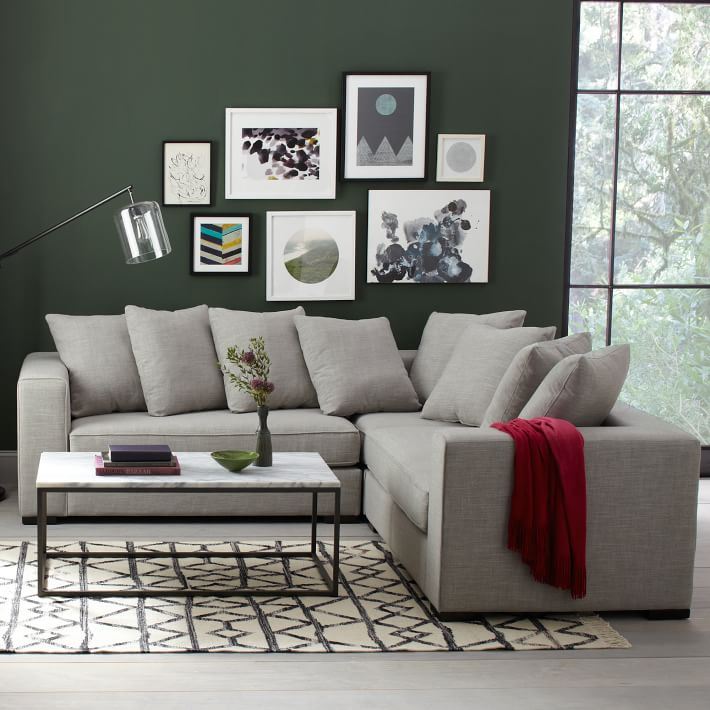 Eclectic Flair
Sectional sofas truly thrive in modern eclectic spaces, especially when draped with textural elements such as pillows and fuzzy throws. The contemporary look of many sectionals can be softened with accessories such as a plush rug! In the next image, we see the District 2-Piece Sectional designed by Mermelada Estudio and available at CB2: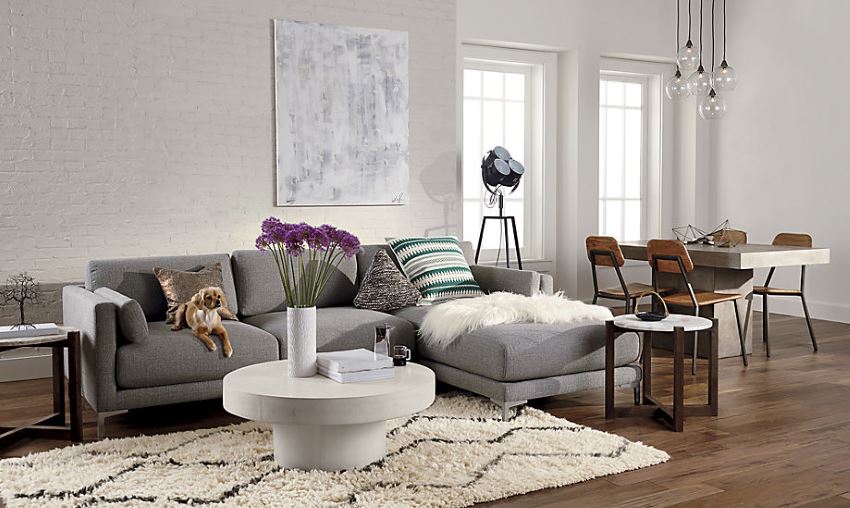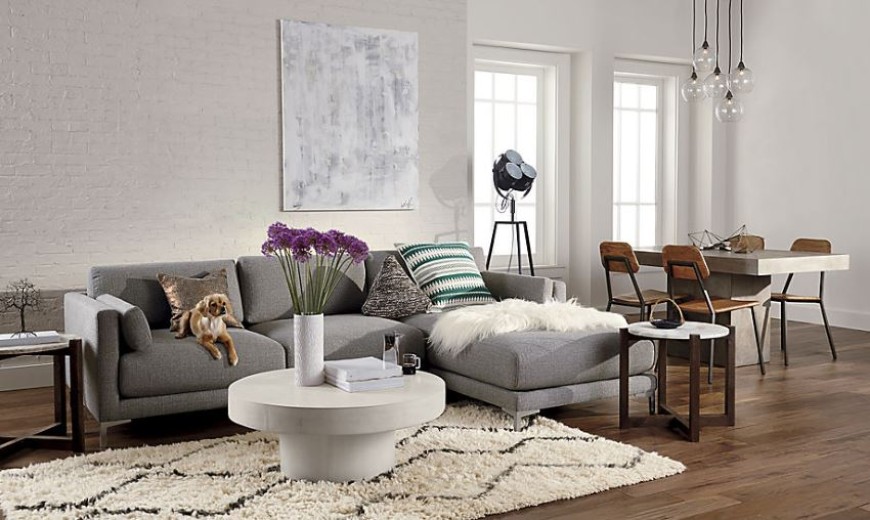 The tufted Tillary 8-Piece Sectional from West Elm is the perfect addition to the warehouse-style room below. While some may have gone with an ultra industrial look in this space, a softer vibe is achieved with the help of the sectional–the tufts add a feminine, elegant touch.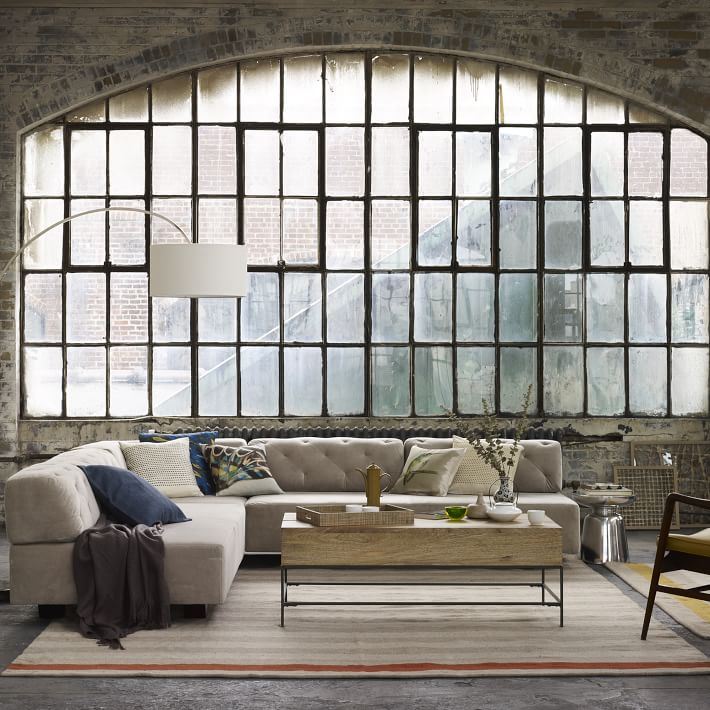 A sectional in a vibrant color can serve as the focal point of a room, as shown by CB2's Ditto Peacock Sectional in the modern eclectic space that follows. Bring on the blue!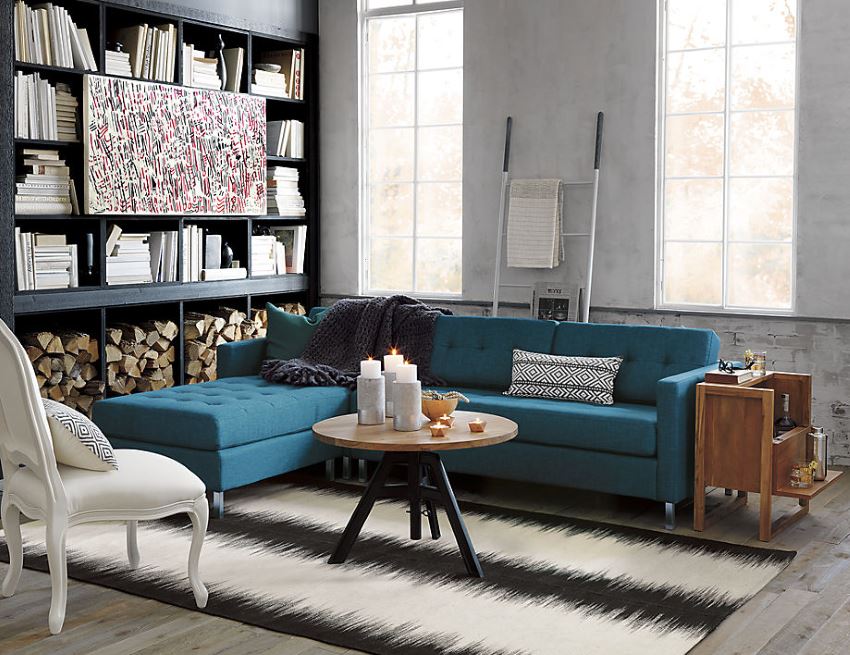 The next featured room is filled with modern details, yet the plush blue sectional adds a soft touch, especially since its velvety texture beckons you to dive in for some major couch potato time! [photo by Nanette Wong]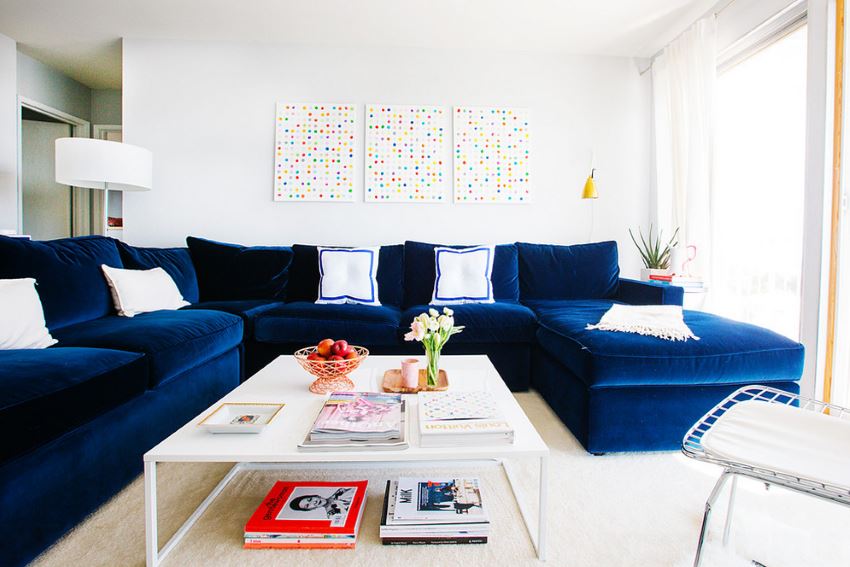 Upscale Style
Above we've seen just how sectional sofas can thrive in both ultra modern spaces and more eclectic ones. But sectionals shine in chic, upscale interiors as well. Add some reflective pendant lighting, intriguing artwork and a dramatic floral statement, and you have a room that ushers in a touch of glamour! Below we see the Tillary 8-Piece Sectional from West Elm: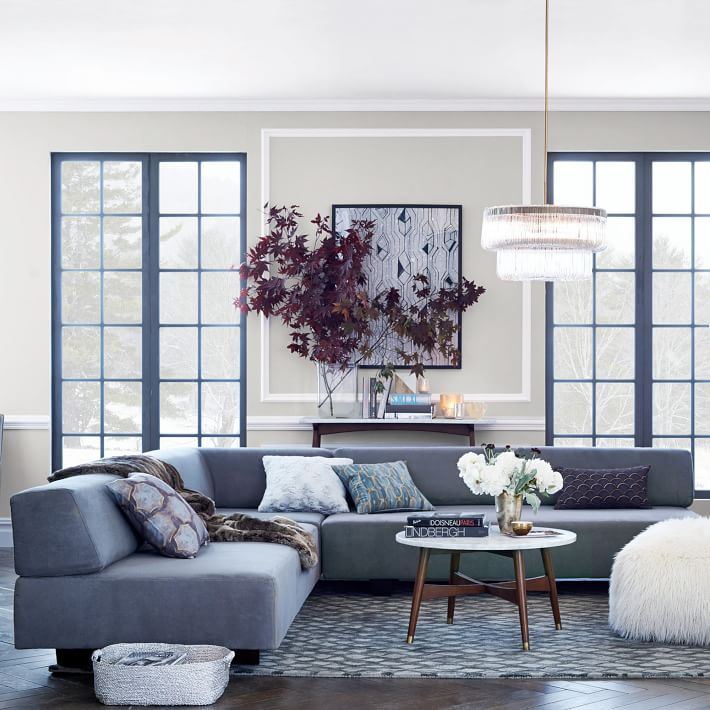 Once again, we see the power of tufts. This time a tufted sectional enhances a room in downtown Los Angeles' Ritz-Carlton Residences. Vintage and new pieces combine to create a truly elegant space. And in case you're curious, the room divider is crafted from Murano acrylic chain pieces. So glam!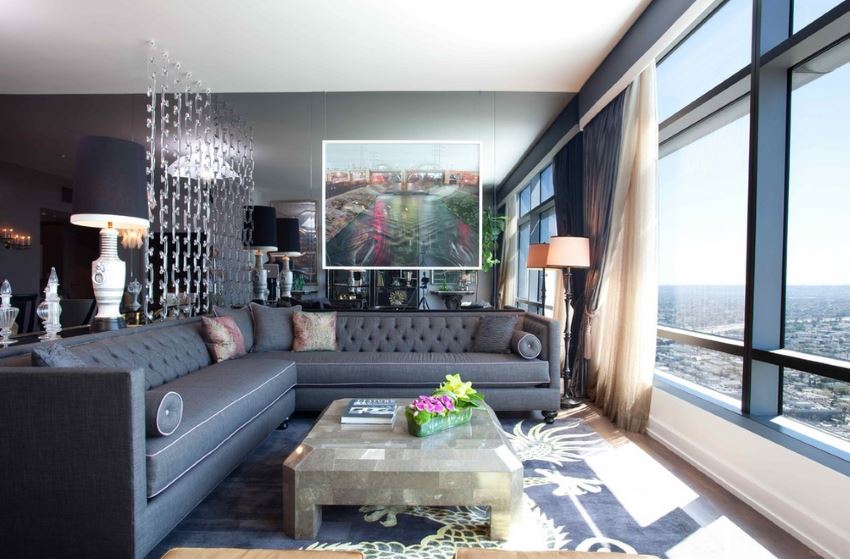 I'm so glad that sectionals are back on our design radar. They have the power to make a grand statement in rooms of any and every style, don't you think?!
Liked the story? Share it with friends.