Restoration and renovation projects often showcase a unique blend of styles that bring together the old and the new. Located in a district in the European side of Istanbul, the Gabriel apartment is part of a historic building that combines two distinct architectural styles. The influence of both the Ottoman Empire and classic Italian style can be seen in this unique home, and Atelye 70 did everything they could to preserve this exceptional merger. The restoration of the home was carried out while trying to protect and enhance the original architectural features and combine them with a modern ambiance.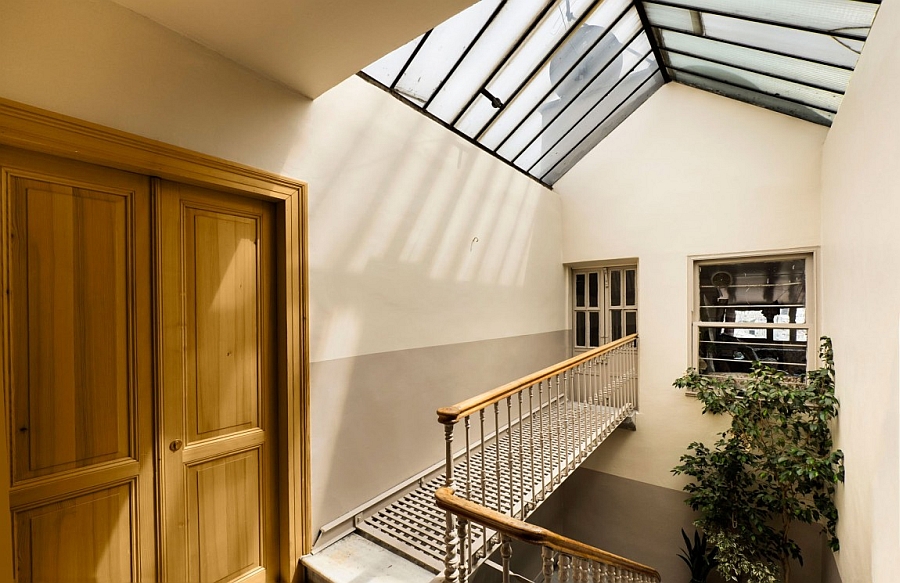 The showstopper of the house is a beautiful kitchen and dining space with rustic chic style and the wonderful use of pendant lights. Exposed wooden ceiling beams, open wooden cabinets, a beautiful kitchen counter and unique dining table chairs steal the show here. The idea was to put comfort firmly ahead of aesthetics while staying true to the spirit of the original historic structure. Worn-out walls in the living room, kitchen and bedroom further enhance the old world charm inside the residence.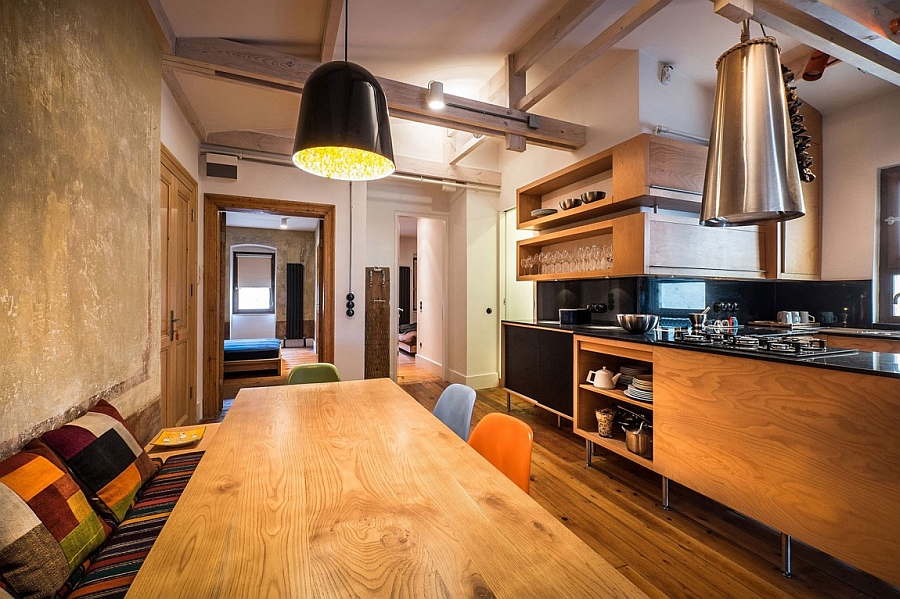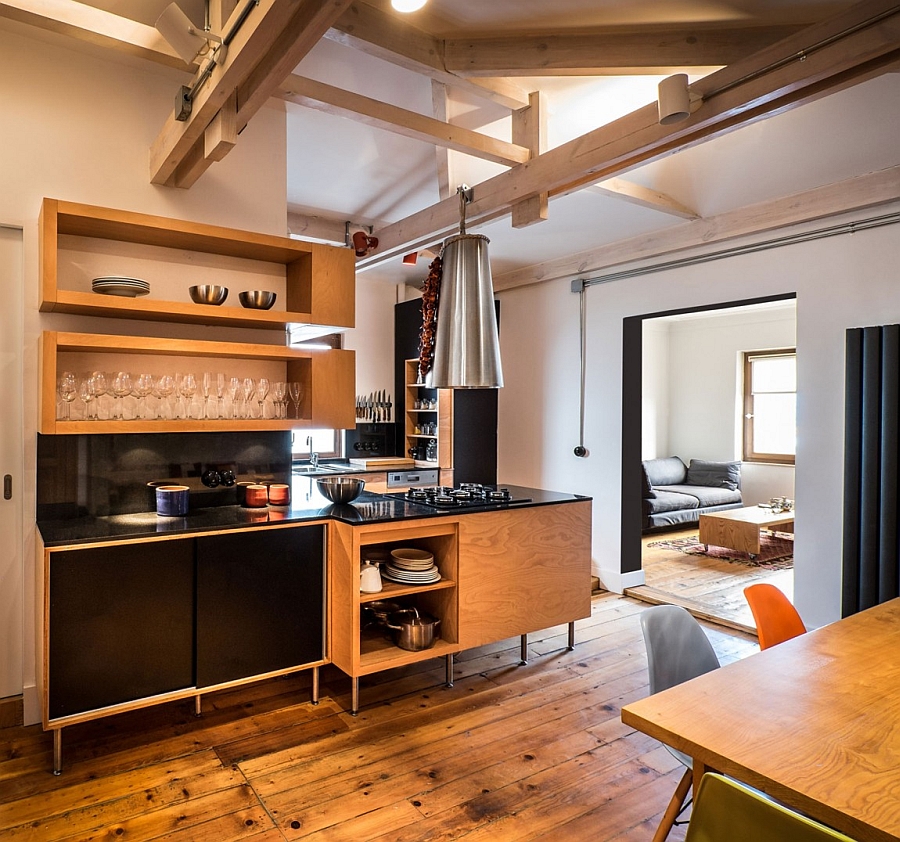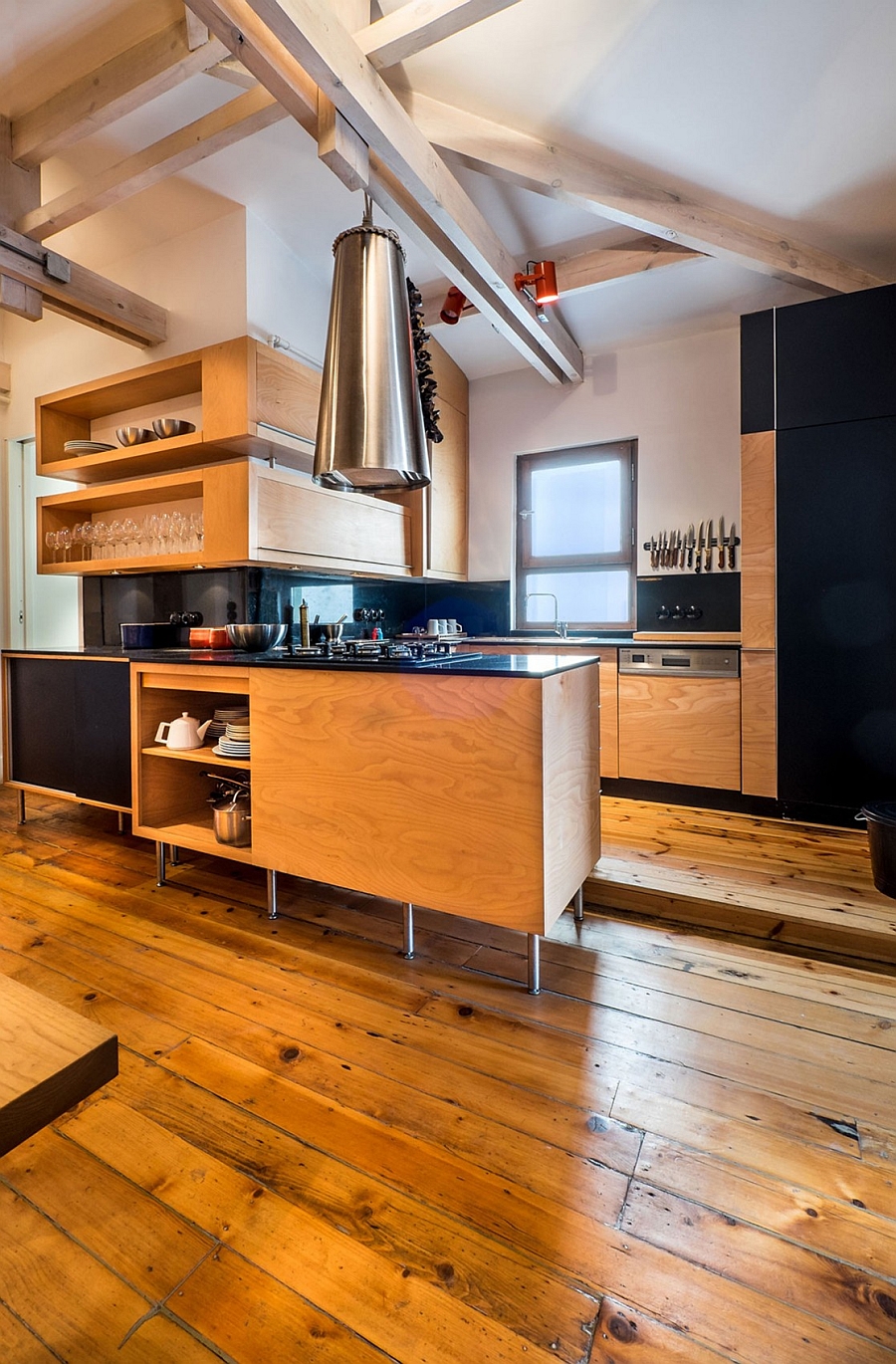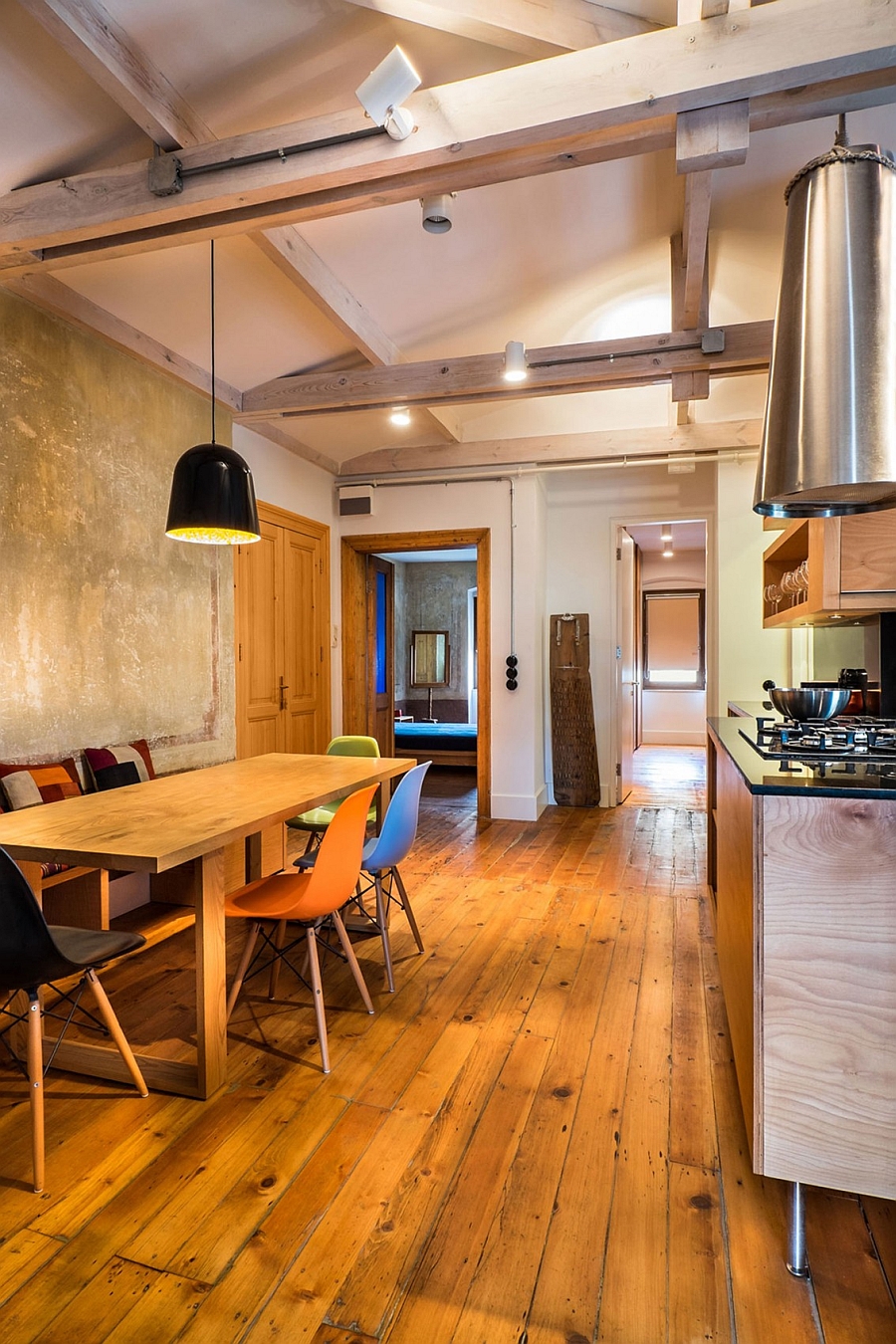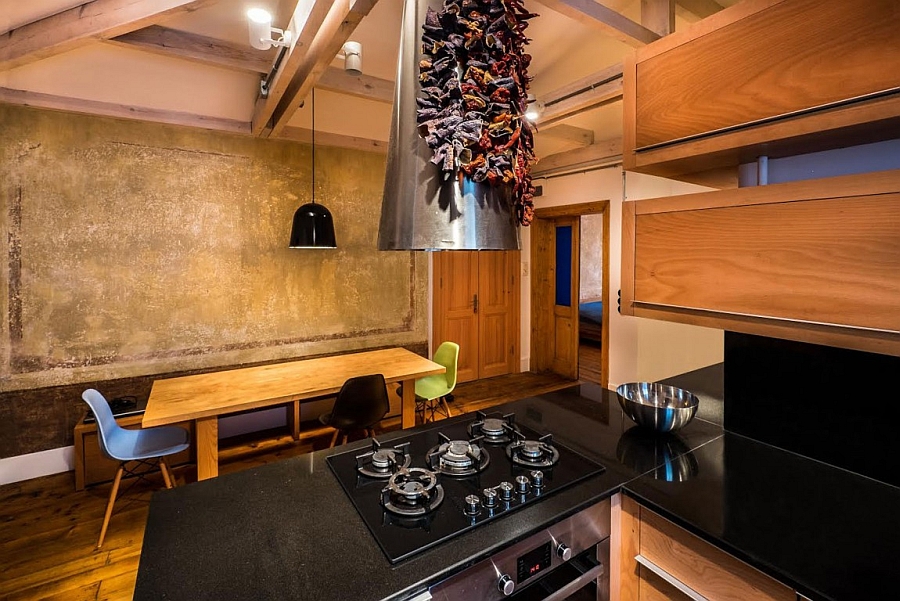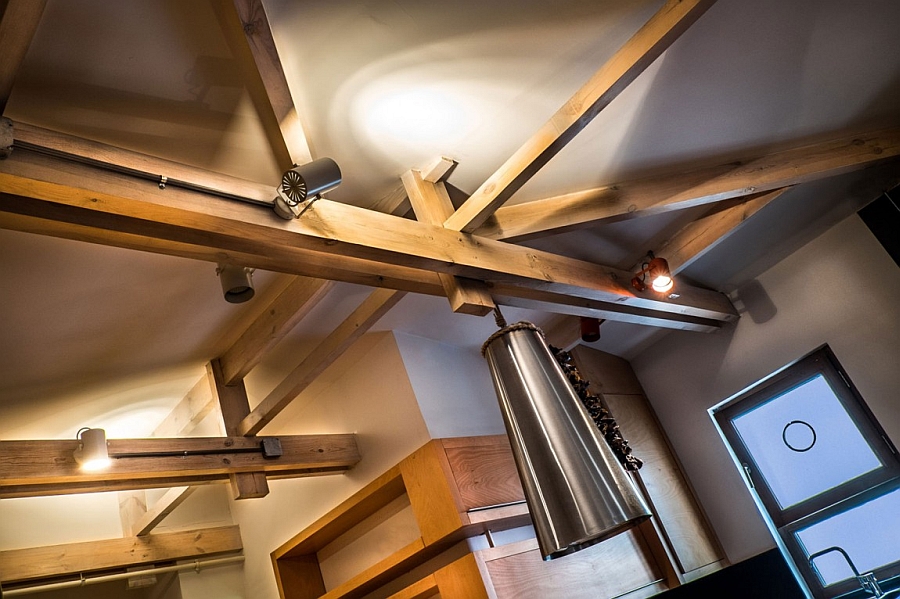 Two gorgeous bedrooms, two contemporary bathrooms, an additional family area and a private terrace complete this one-of-a-kind home. Heavy wooden floors and walls in white keep the backdrop both neutral and inviting. While the home seems to veer towards a more modern, European style, the restoration and renovation project ensures that the residence stays true to its Turkish roots…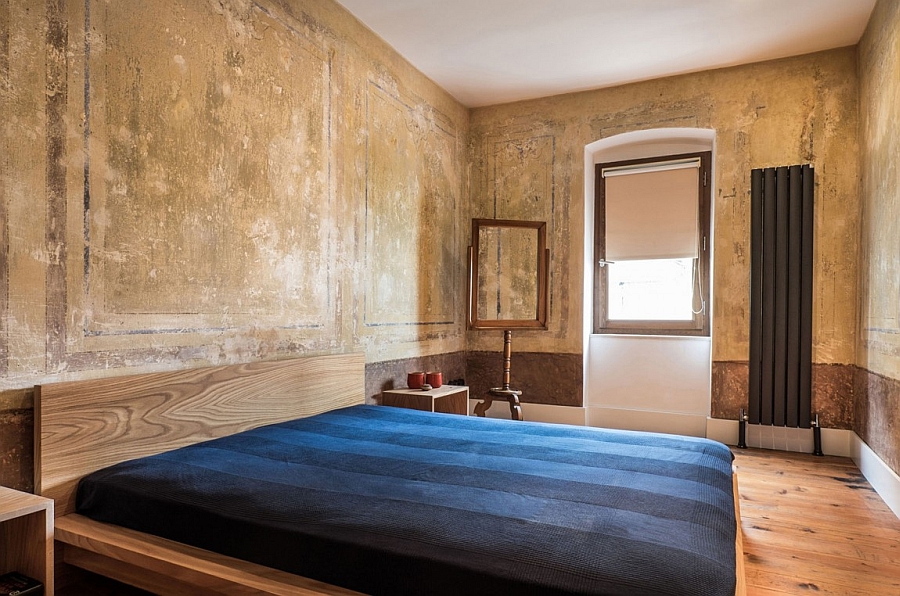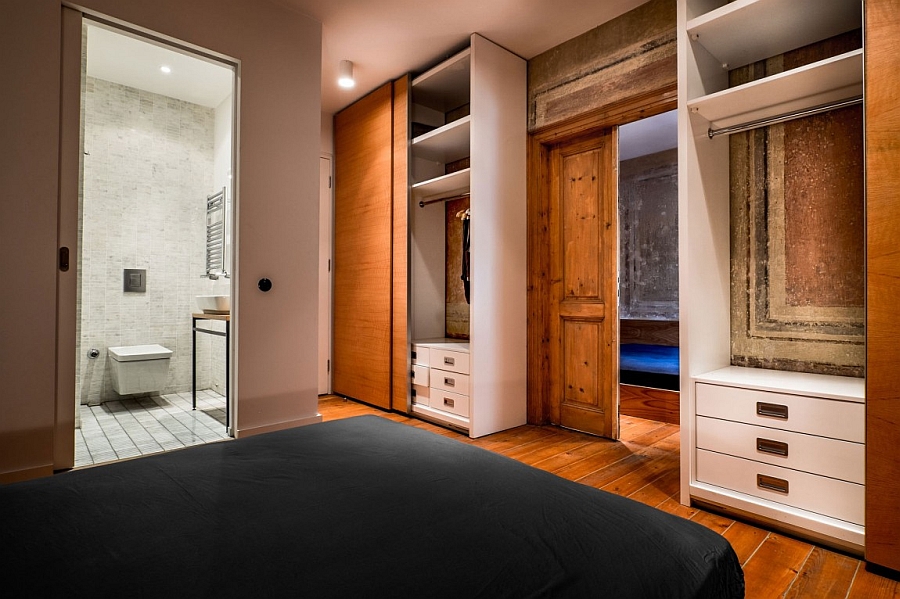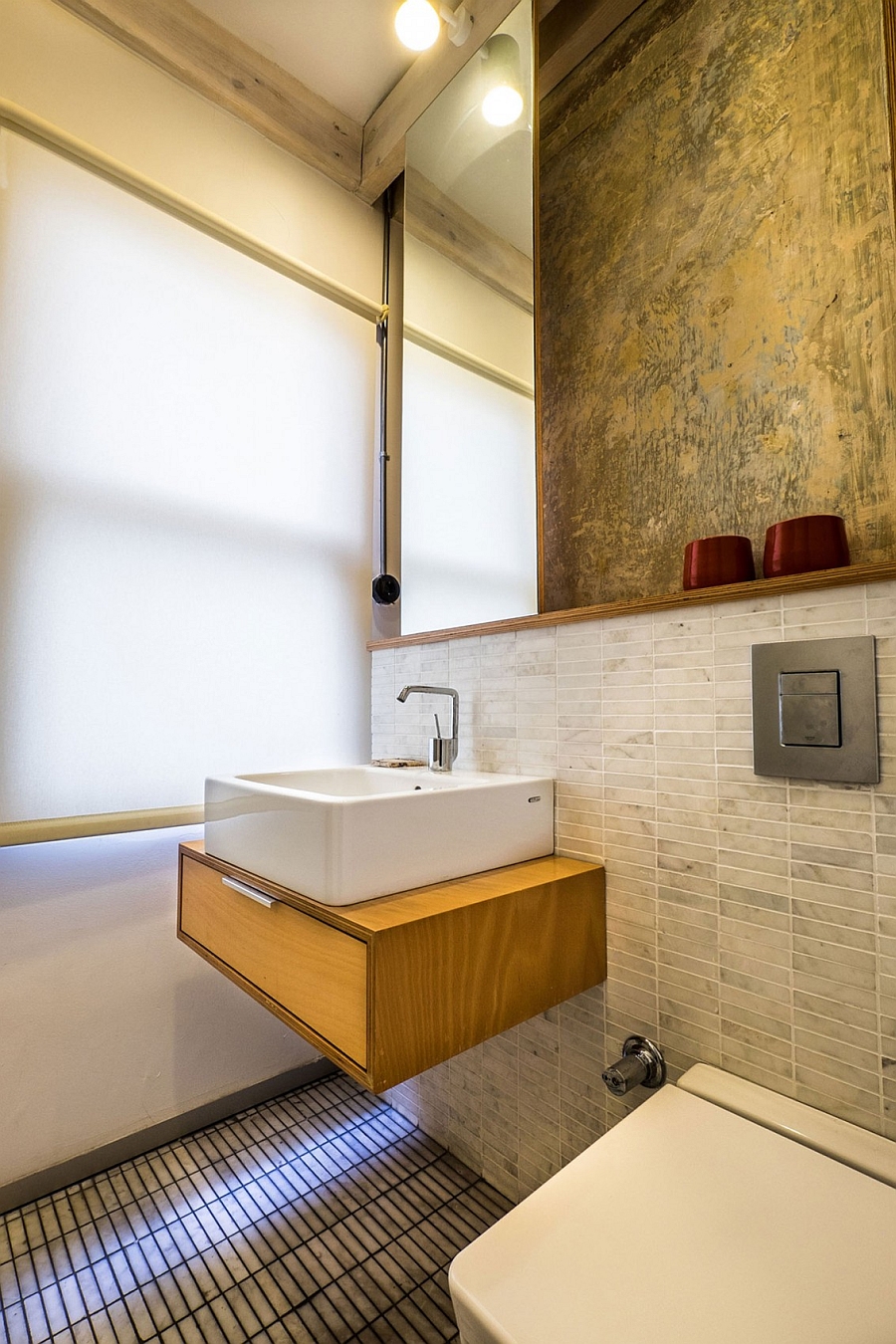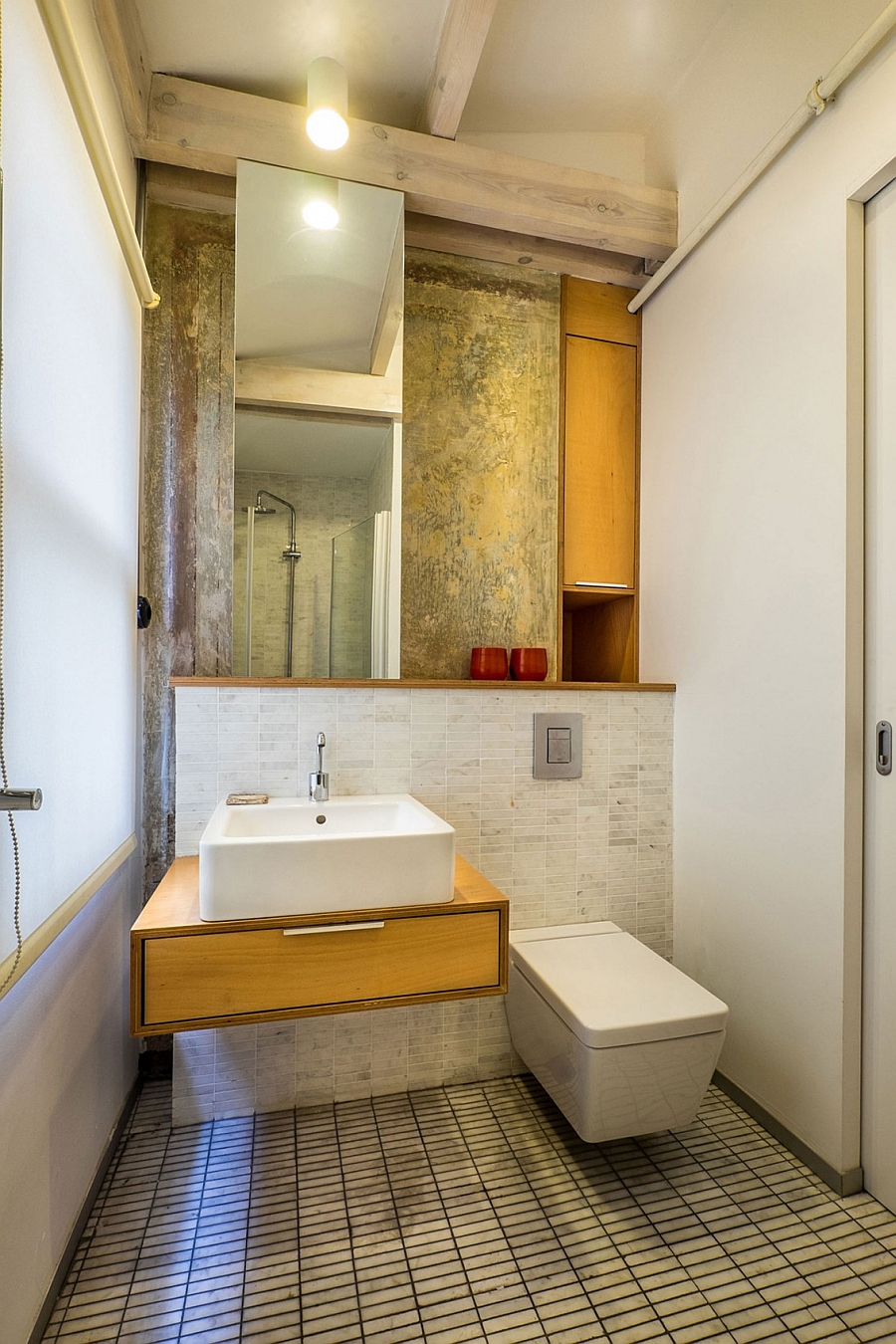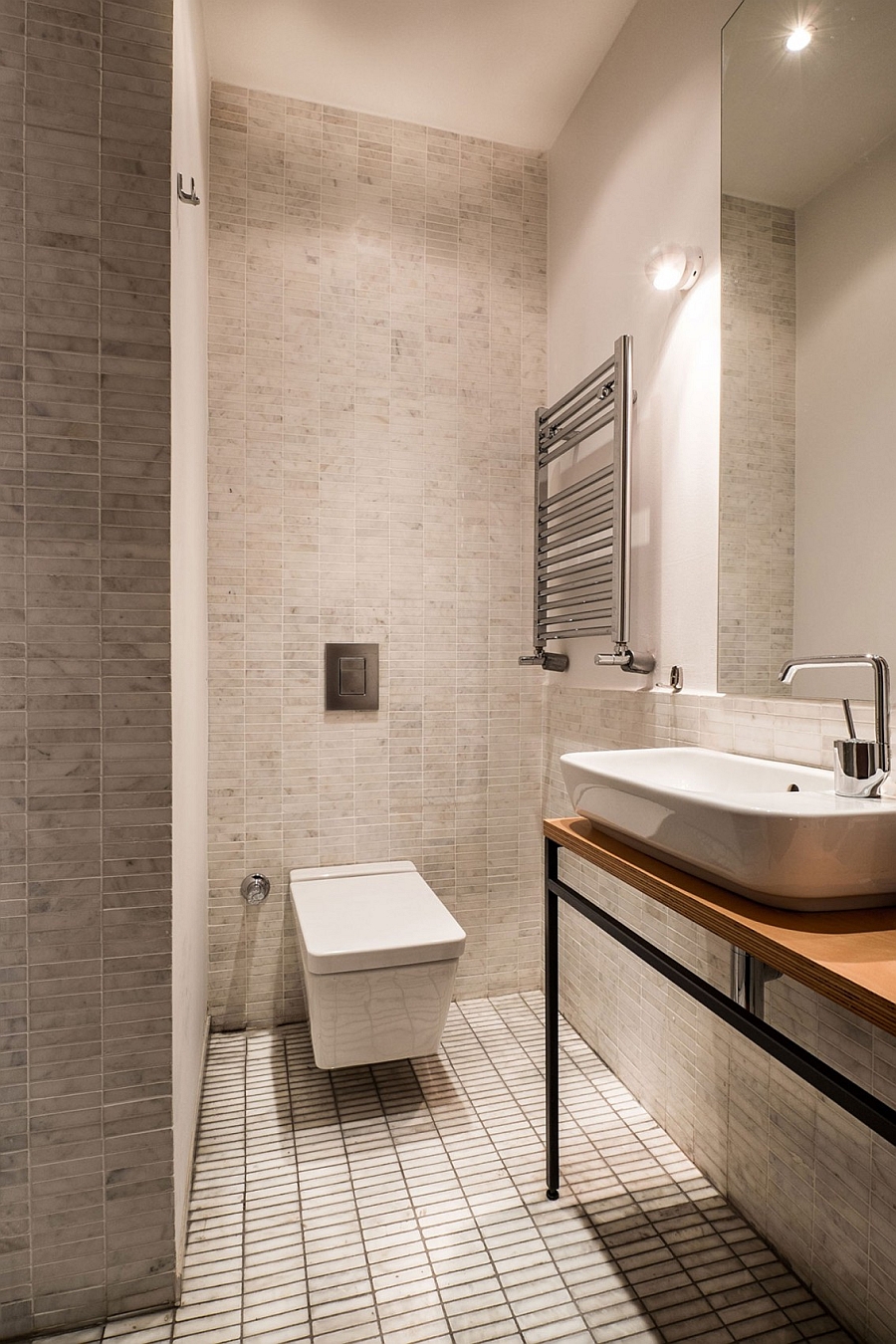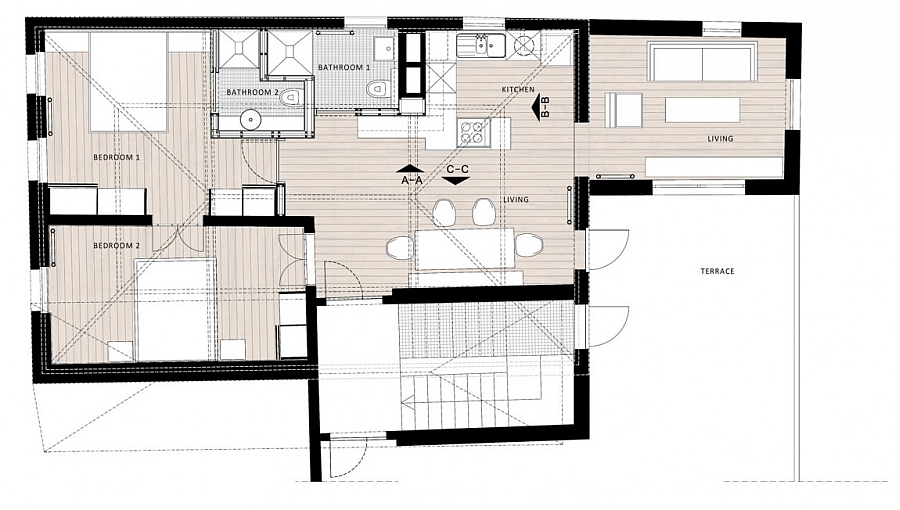 Liked the story? Share it with friends.