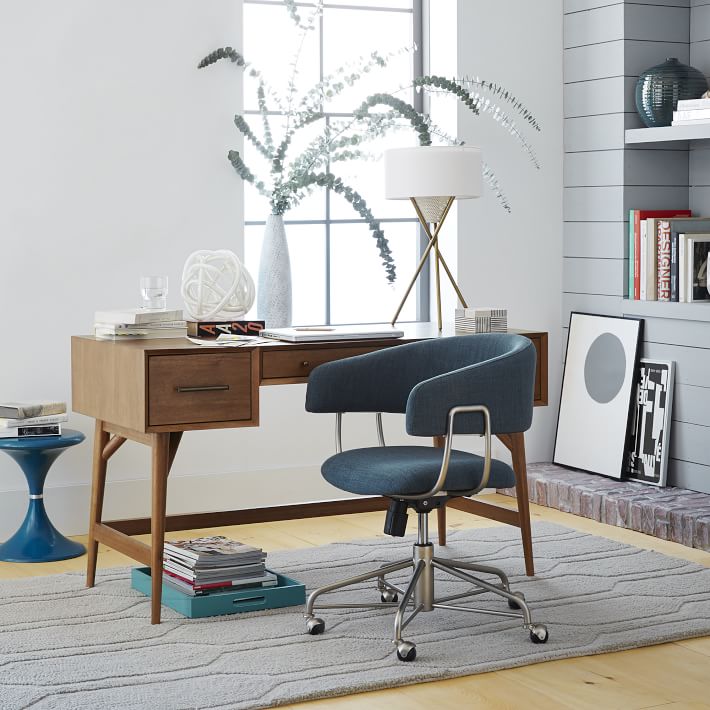 Nowadays, eco-friendliness is at the top of many of our lists when it comes to selecting furniture for our homes, and the office is no different. Studies show that green office spaces can reduce stress, boost health and productivity, and promote an overall higher level of well-being. Whether you're shopping for your home office or for an entire workplace, check out our eco-friendly furniture choices to get started on the road to a greener working environment.
It's easy to see why many people find the cute Cobi Chair reminiscent of Apple's old candy-colored Mac monitors. But don't discount its eco-clout just because it comes in an assortment of youthful hues. With both an Indoor Air Advantage certification and a Cradle to Cradle Gold certification, it's one of the most sustainable office chairs you can buy.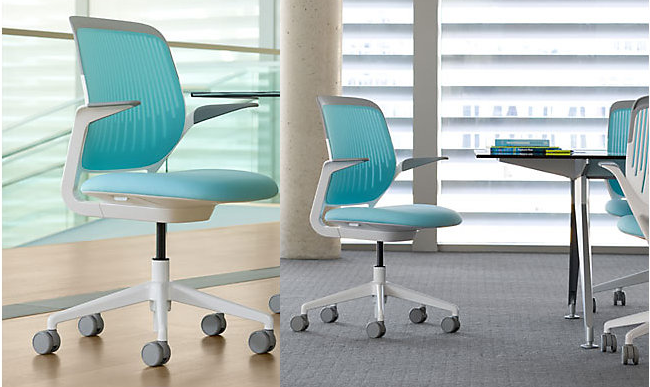 If you're going for an industrial vibe in your office, UrbanWoodGoods has an impressive assortment of reclaimed wood desks incorporating steel and other metals. One of the best parts about their products is that they allow customization with seven different styles of legs to choose from. They can even make you a standing desk if you wish to add on drawers made from old crates for more character and storage.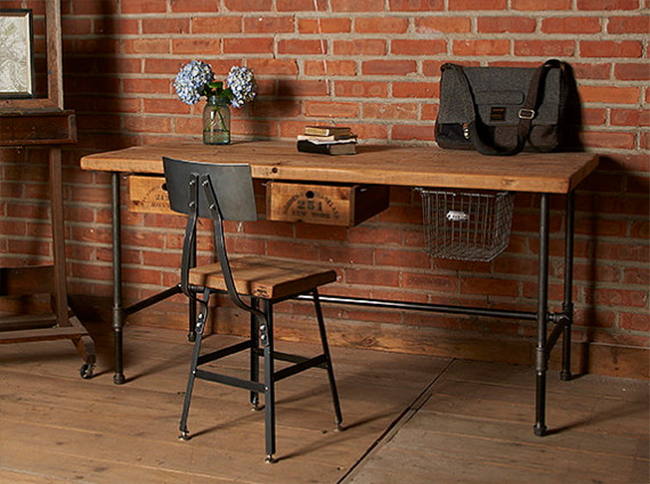 Okay, so this champagne cork-shaped stool may not be 100% appropriate for an office environment, but think about how it could take the edge off of your work both literally and figuratively (if your boss is a good sport). Made of renewable Portuguese cork, the comfy and ergonomic seat promotes better posture because of its backless design, and can even pull double-duty as a side table during office parties.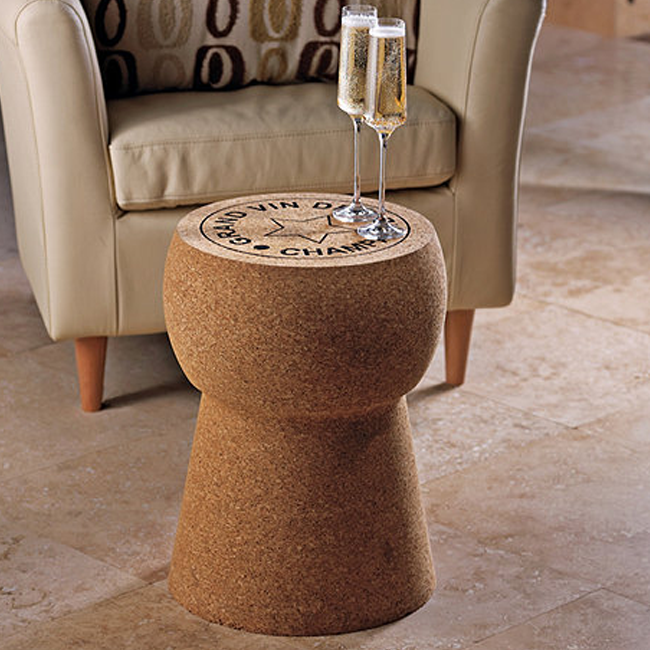 Banish boring cubicle dividers by taking a tip from the eco-experts at Terracycle, a company in Trenton, New Jersey that specializes in making consumer products out of pre-consumer and post-consumer waste. Their colorful and quirky office is a treasure trove of green design ideas, from dividing walls made of recycled plastic bottles to desks that use old barrels as legs.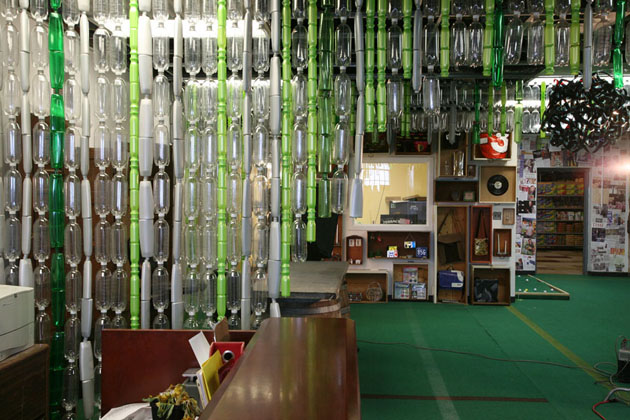 Despite being made of 30% recycled content, the Elusion Series mesh-back chair by Alera still has an attractive pricepoint under $250 – a great value compared to other non-green options in the same category. Expect everything you would with a less eco-friendly choice – a breathable mesh back, contoured seat cushion and adjustable height and arms – just with less of a carbon footprint.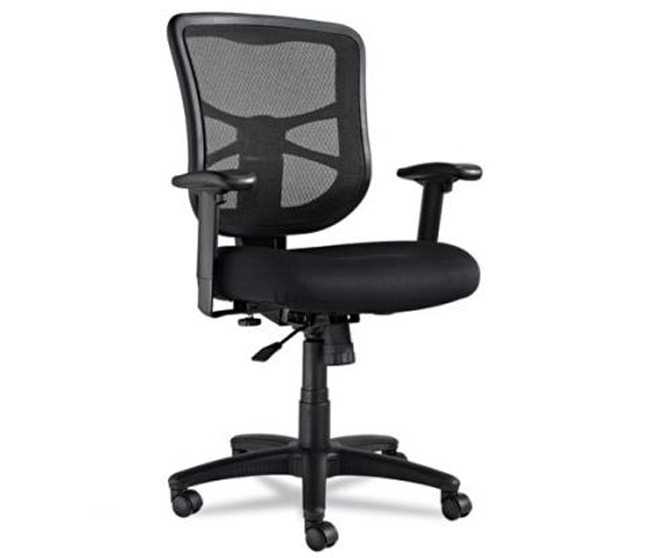 With Bel&Bel's upcycled chairs made from actual Vespas, you'll almost be able to feel the wind whipping through your hair – even while editing spreadsheets. With a bevy of glossy colors to choose from, you'll have the sweetest ride in the office.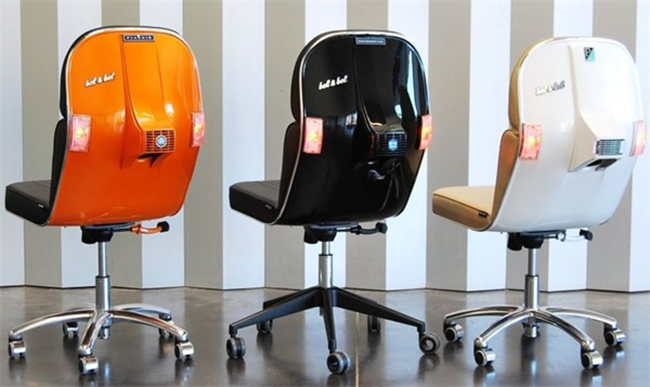 Add a touch of mid-century modern styling to your workspace with this smart and sustainable desk from West Elm. Crafted from FSC®-certified eucalyptus wood, the Mid-Century Desk features a neat beveled frame, acacia-veneer wood drawers and brass handles.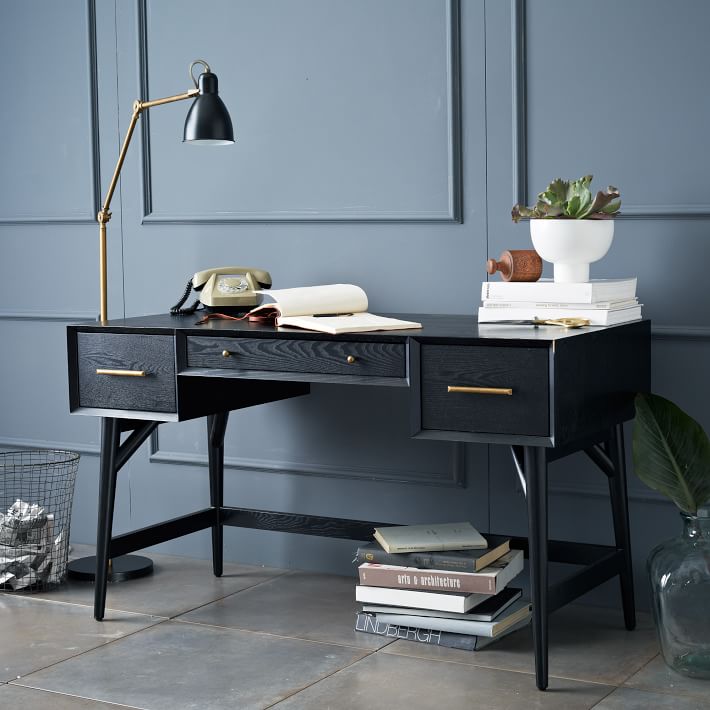 Finally, if you're looking to trim your waste as well as your figure, check out our picks for DIY standing desks you can make yourself. In addition to helping you pave the way towards better health, many of these options use recycled materials and are more affordable than most store-bought options.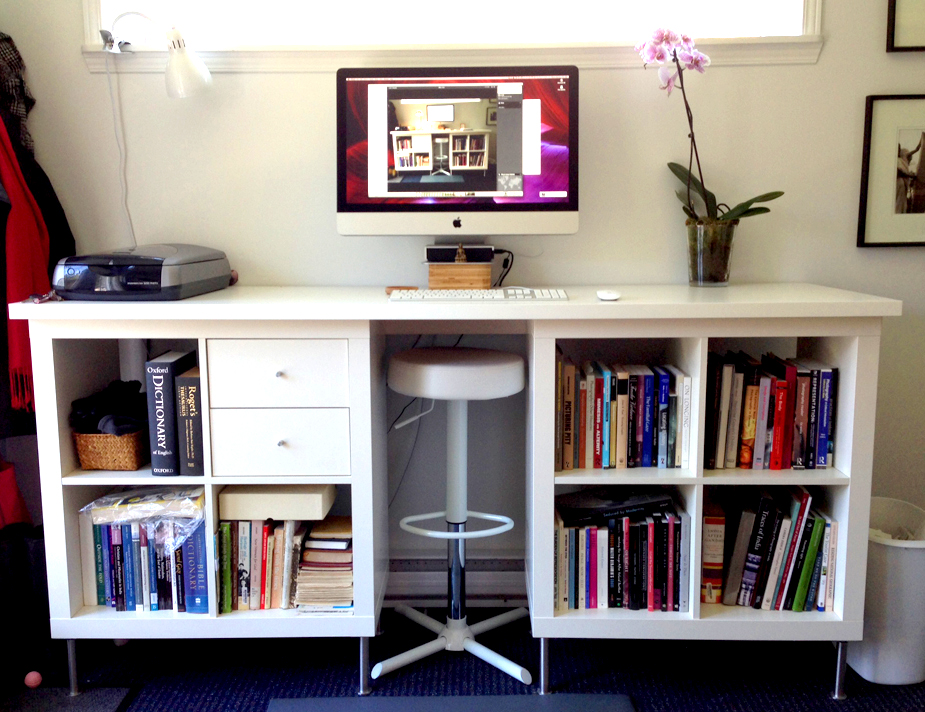 Do you have any green office furniture recommendations? Please tell us about them in the comments below.