The idea of a dream vacation home often involves a lovely little retreat with modern comforts in a scenic nook of the countryside that offers ample privacy. But this also means that these fabulous vacation homes are away from most power and water grids, making self-reliance an absolute must.
Located amidst the rocky landscape in Pioneertown, California, the sustainable Off-grid itHouse does exactly that by tapping into water recycling and solar energy. Designed by Tallman Koch, this steel and glass home offers 360-degree views of the surrounding landscape while offering plenty of shelter from the sweltering heat in the region.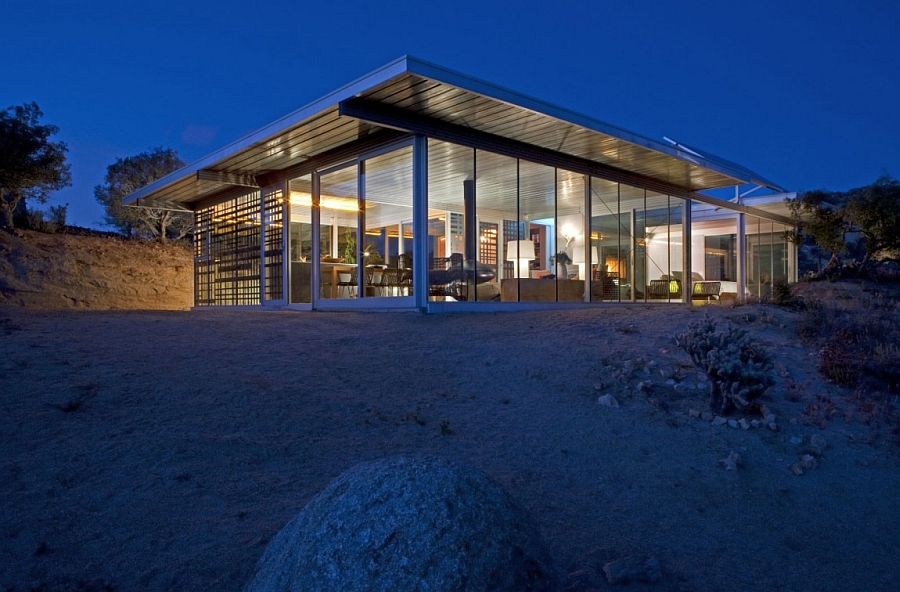 The use of glass panes and steel frames suggests that this home was built to minimize wastage and costs while increasing efficiency. The prefab style of the structure along with the use of solar panels for power ensures that you can pretty much build a similar vacation home anywhere without worrying about grid connectivity. The interior of the cool vacation home features an open-floor living area that includes the living room, an elegant dining space and a smart modern kitchen. A contemporary fireplace at the heart of this area becomes the focal point here.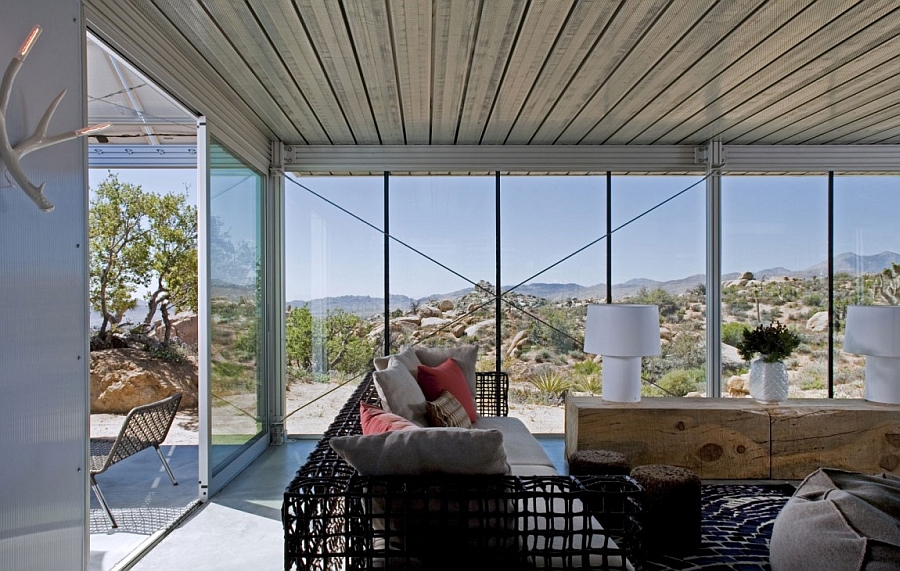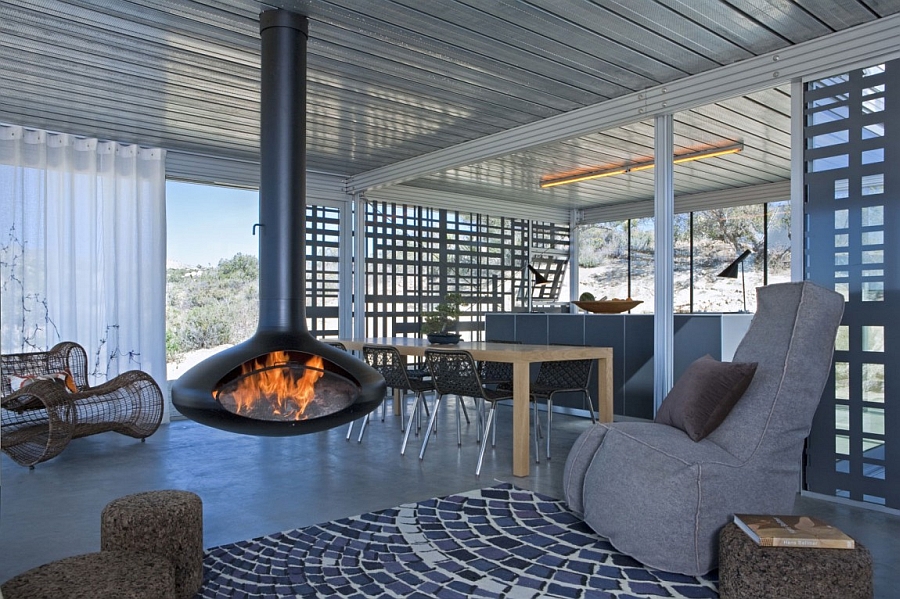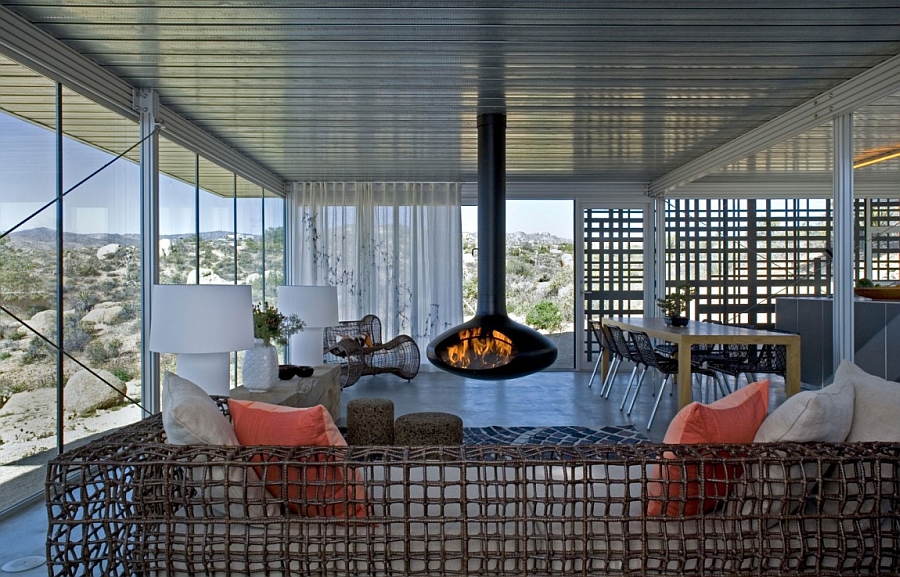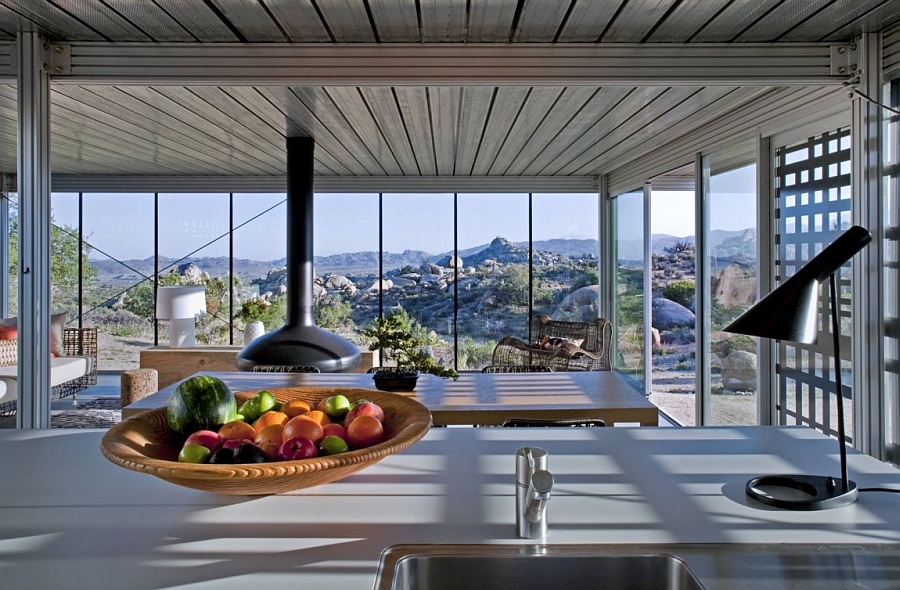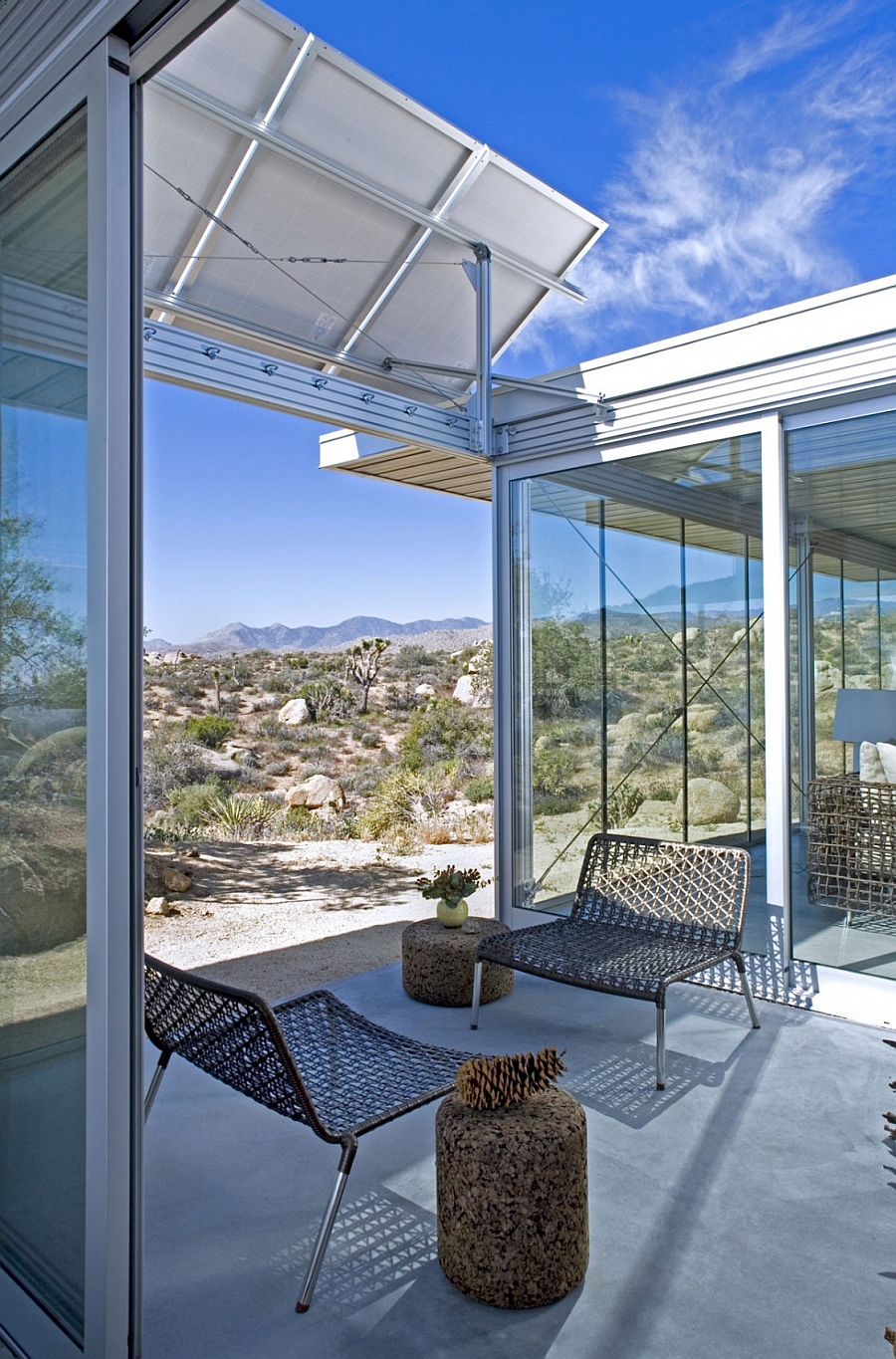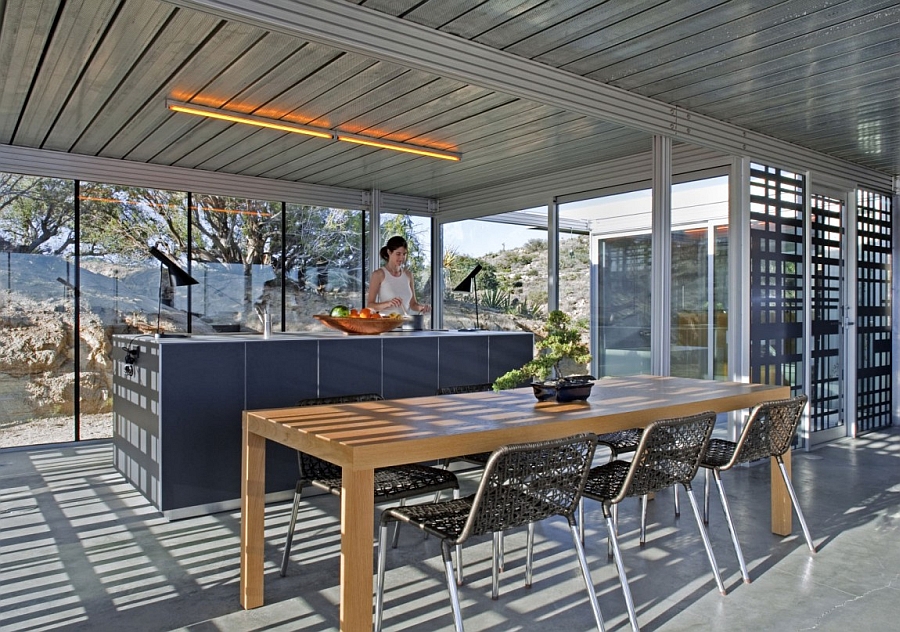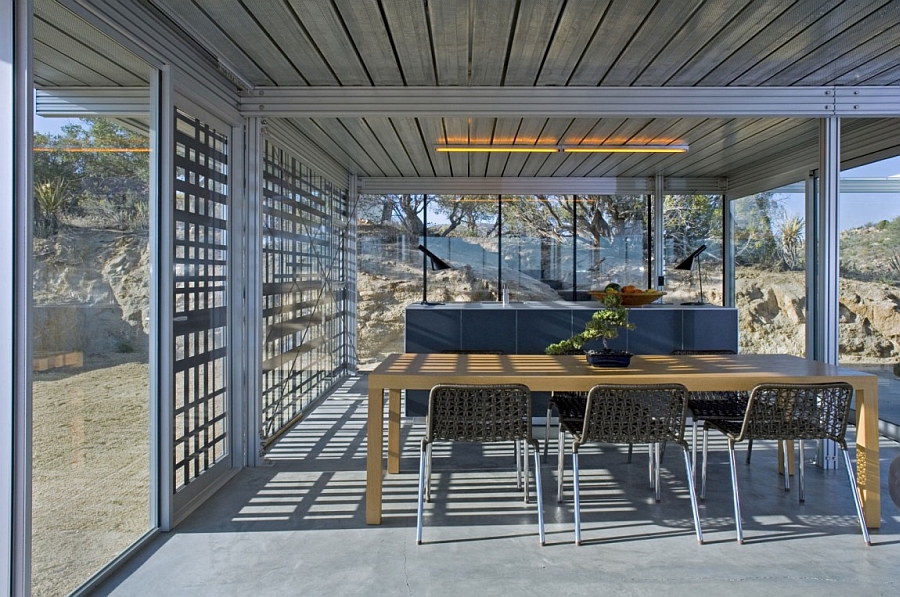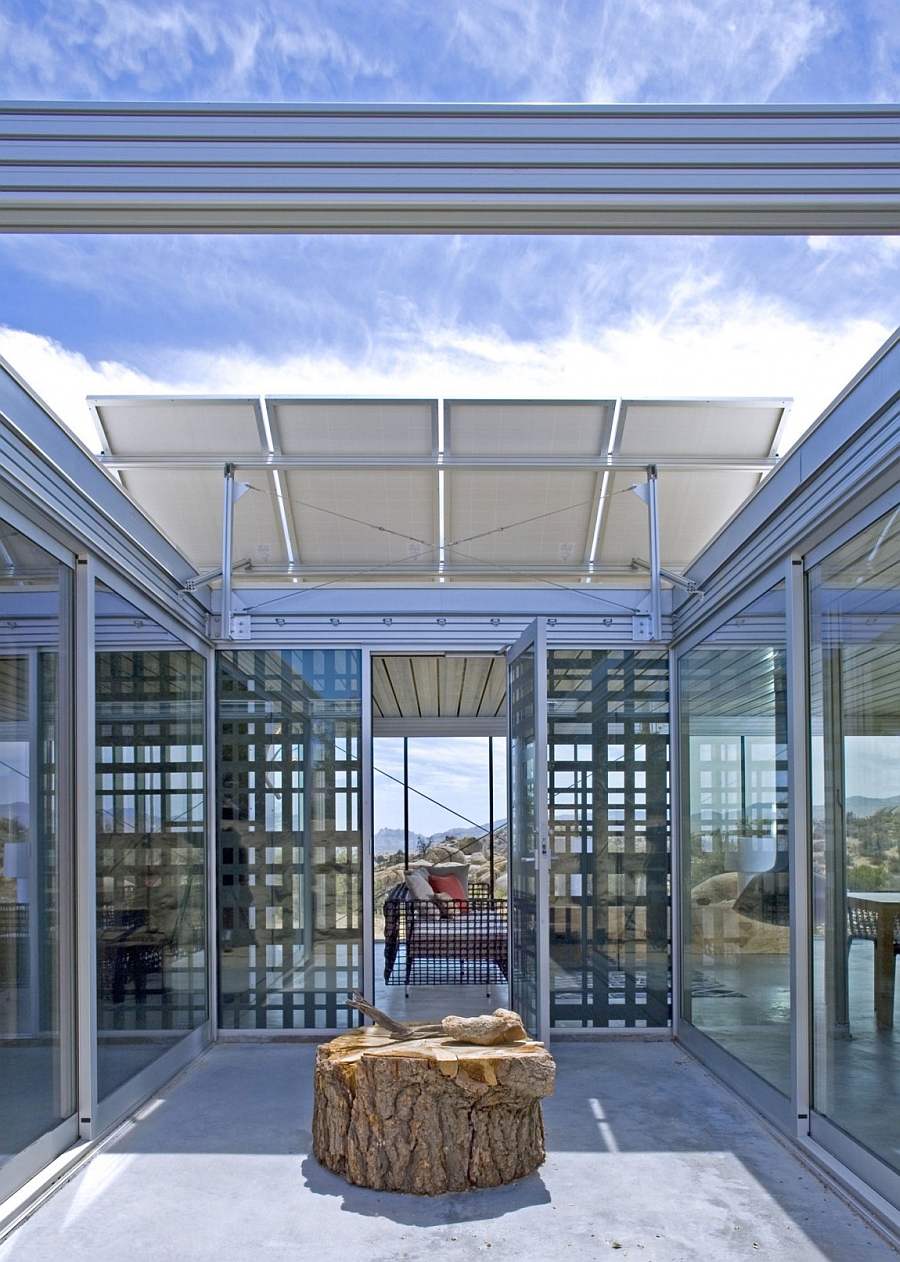 Decor inside the home is kept simple and minimal, and it complements the breezy appeal of the exterior. An indoor courtyard, a shade porch area and energy-saving light fixtures complete the vacation hub. Uncomplicated in its design, eco-friendly to the core and secluded, Off-grid itHouse encourages you to shed the woes of urban life and once again reconnect with nature, even if it is for a few fleeting moments!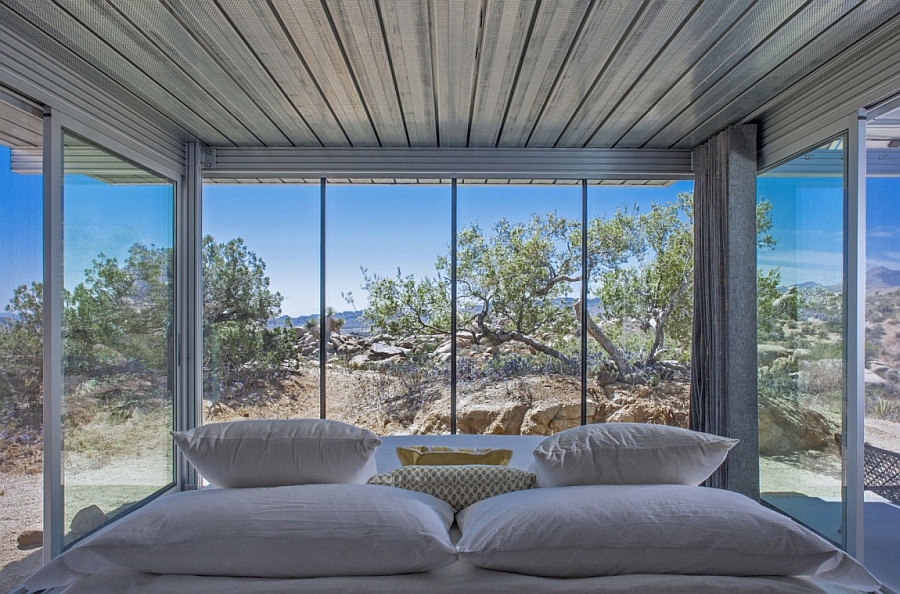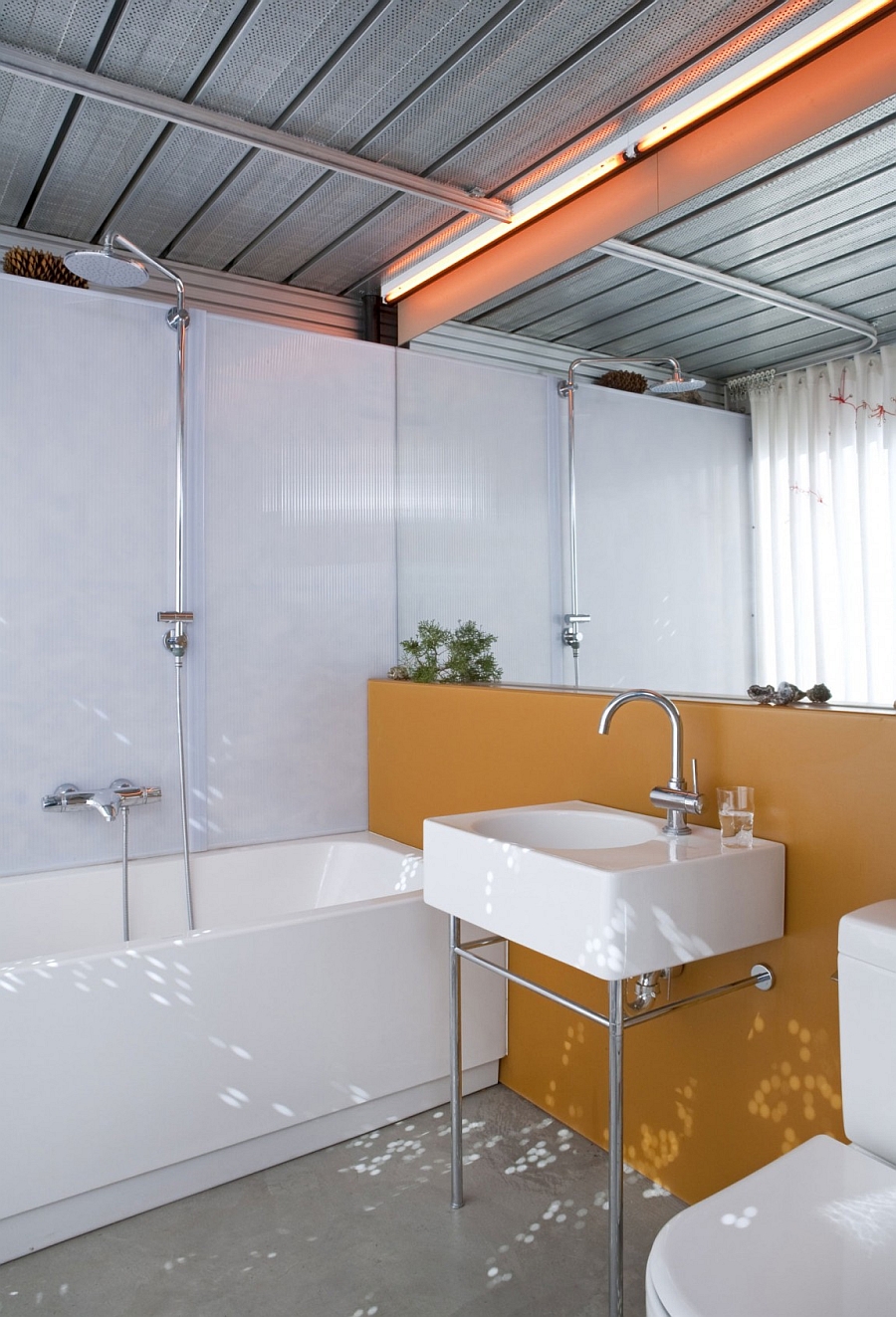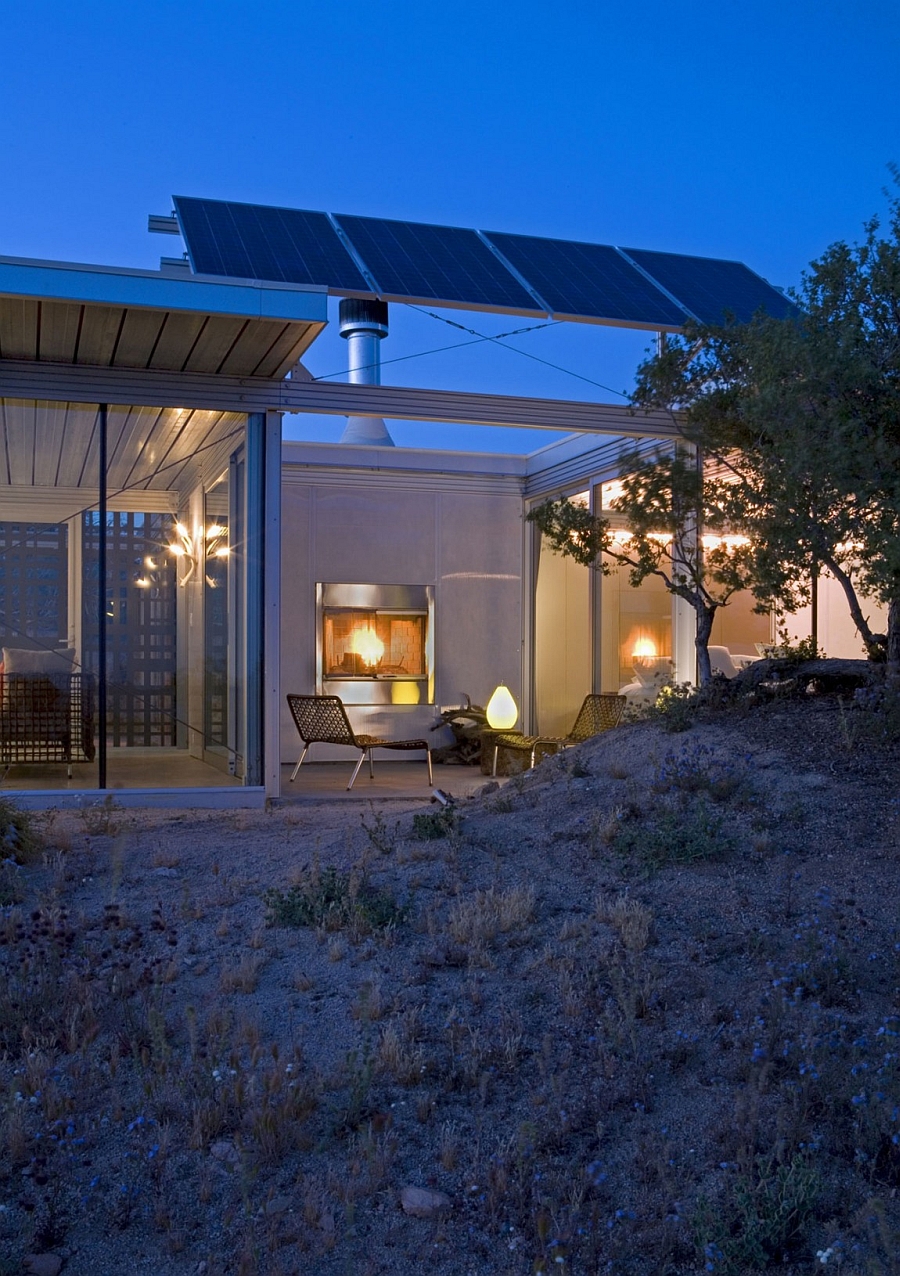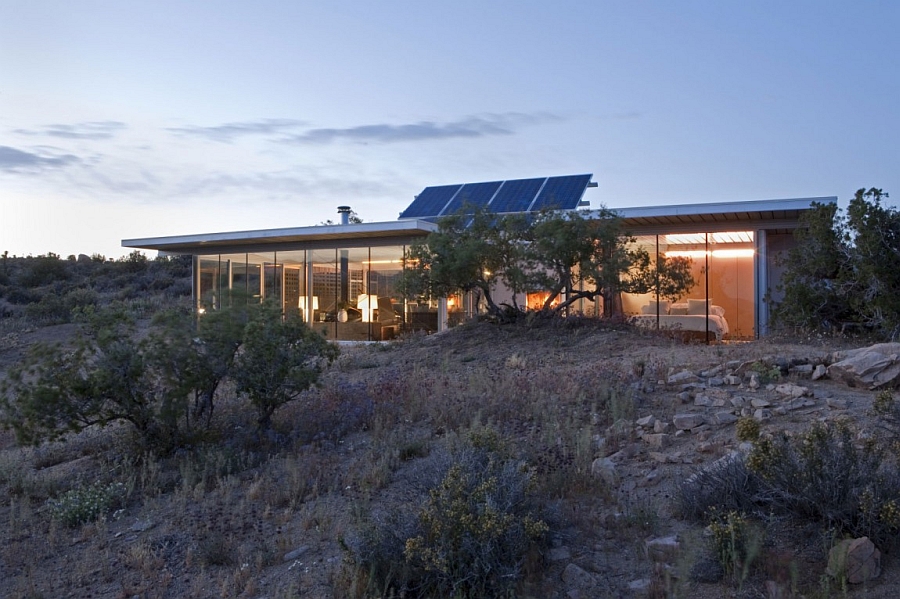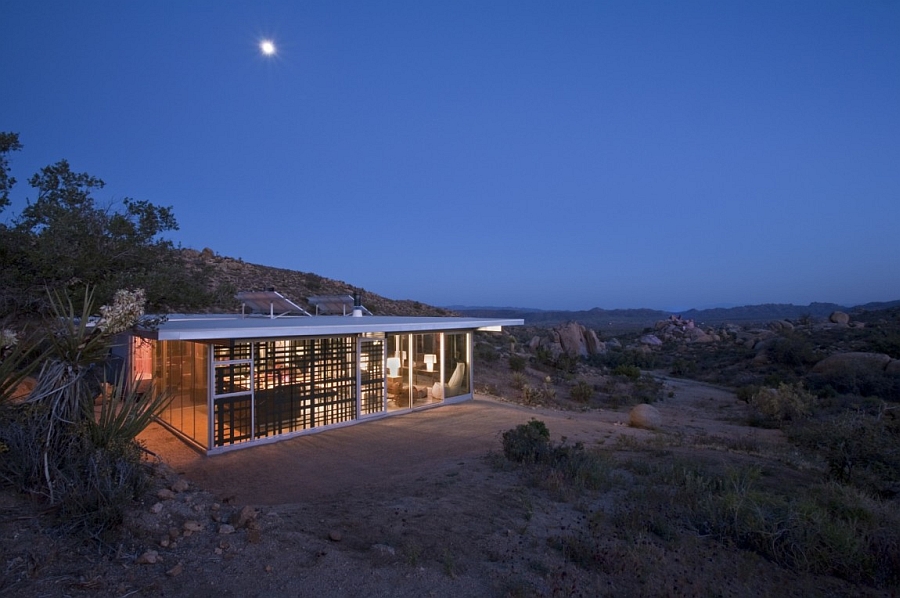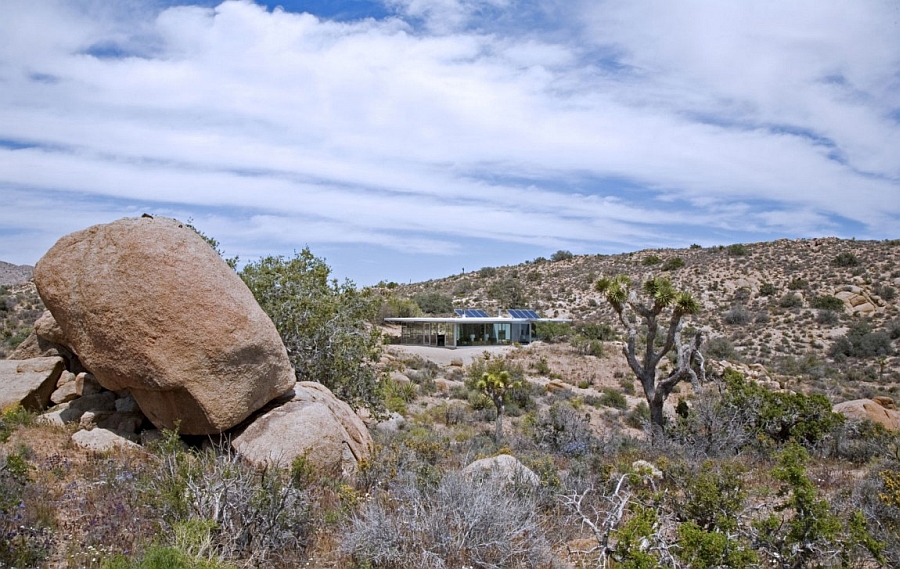 Liked the story? Share it with friends.