Located near the famous Humlegården in the lovely city of Stockholm and surrounded by ample greenery, this gorgeous apartment in Villagatan charms you with its unique blend of modern aesthetics and classic Swedish elegance. Spread across two different levels and 180 square meters, the interior of the home is draped in a cool white along with other pale hues to ensure that it is as pleasing as possible. The entire apartment seems like a serene retreat that allows you to escape the big city rush. The lower level of the apartment contains a gorgeous living space with a traditional fireplace, a lovely family area, a kitchen and a dining space.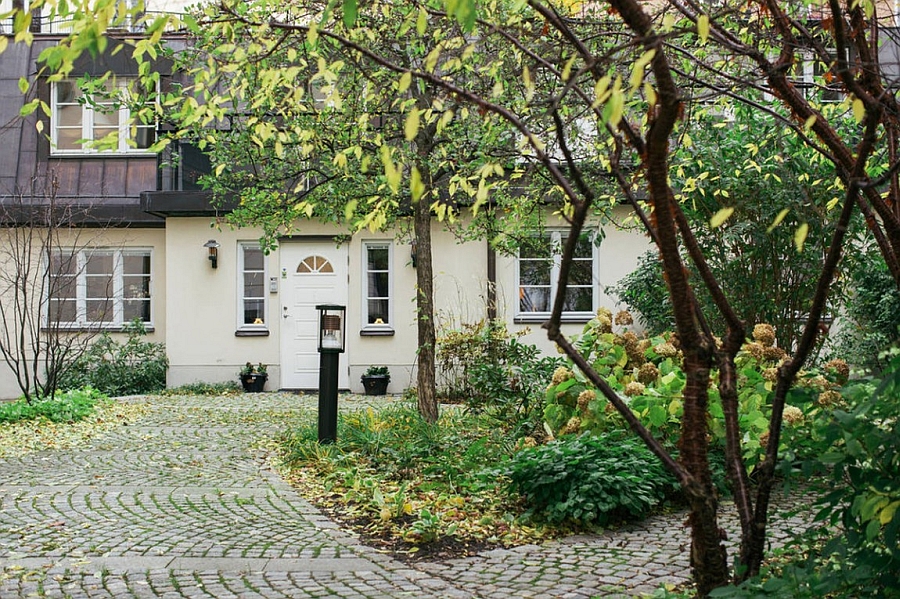 Beautifully tiled surfaces along with gorgeous wall art and a blend of fabulous accent and ambient lighting ensure that there is a cheerful and classy atmosphere. Despite the use of a pale color palette, one never sees a dull corner in this house, and the posh kitchen acts as a stylish bridge between the traditional and the modern. Nestled on the top floor is the master suite, along with an additional bathroom and a large terrace space. Additional guest quarters, bathrooms and a large basement complete this exceptional apartment that epitomizes the eternal charm of Stockholm!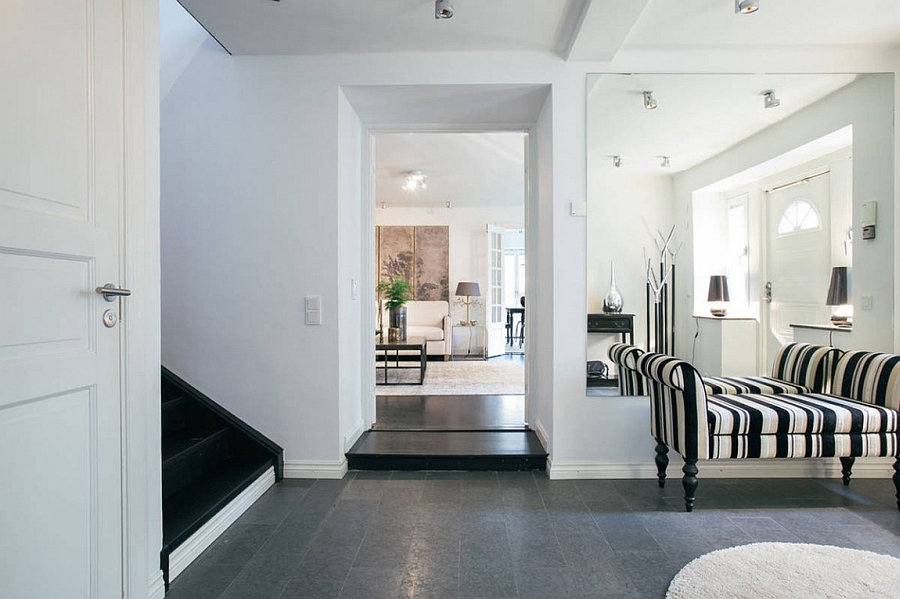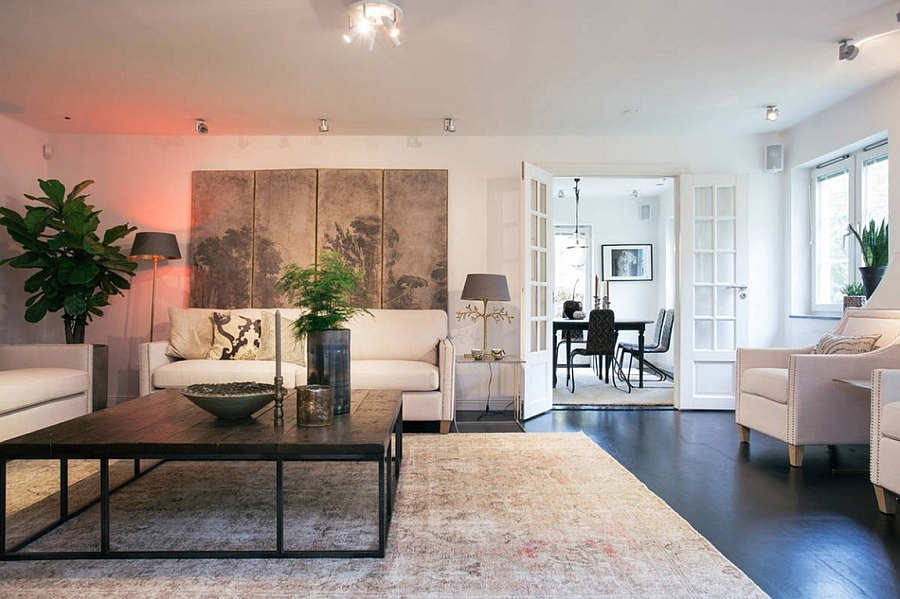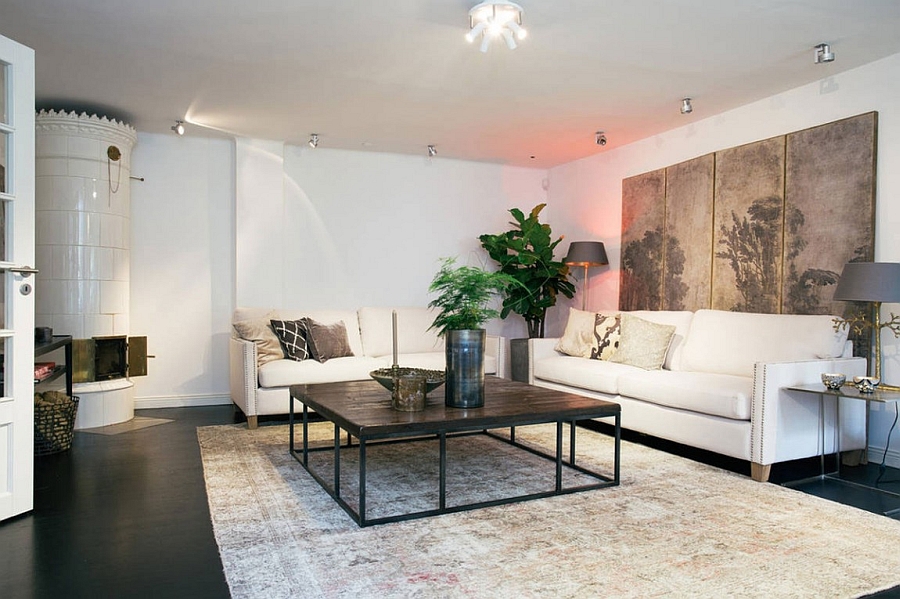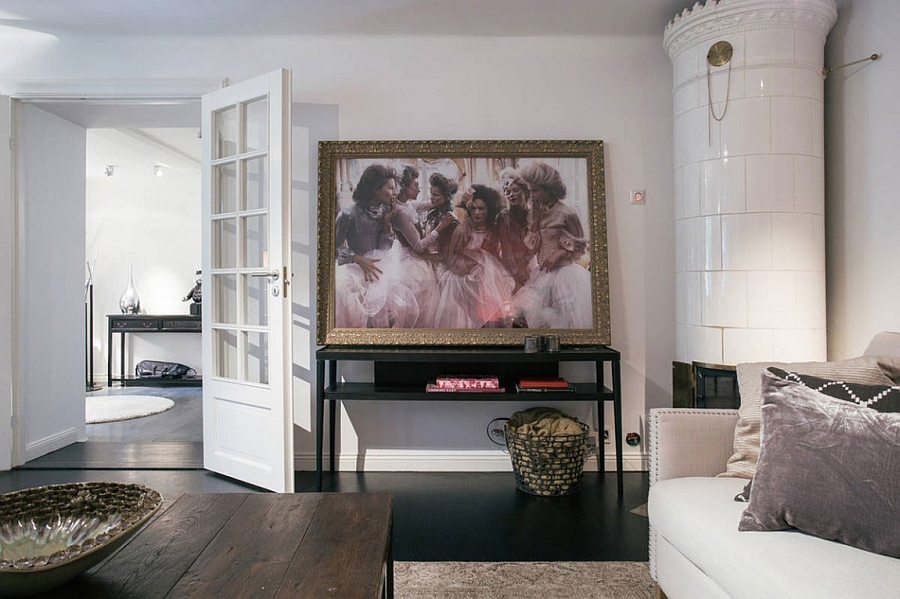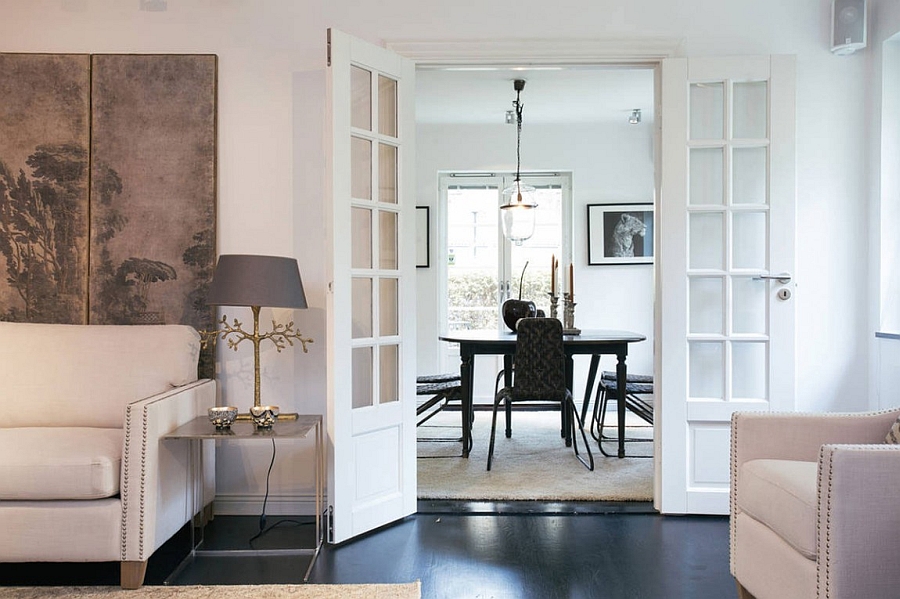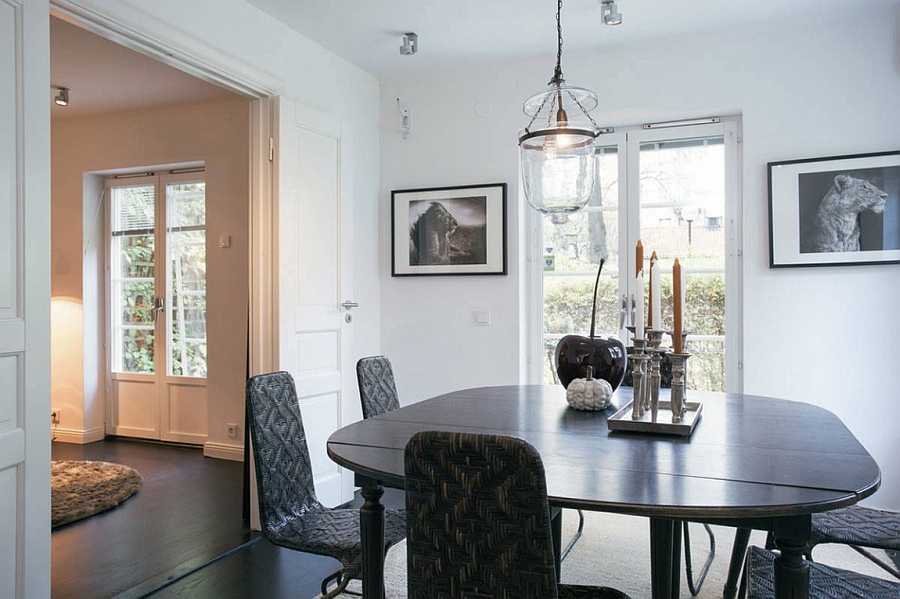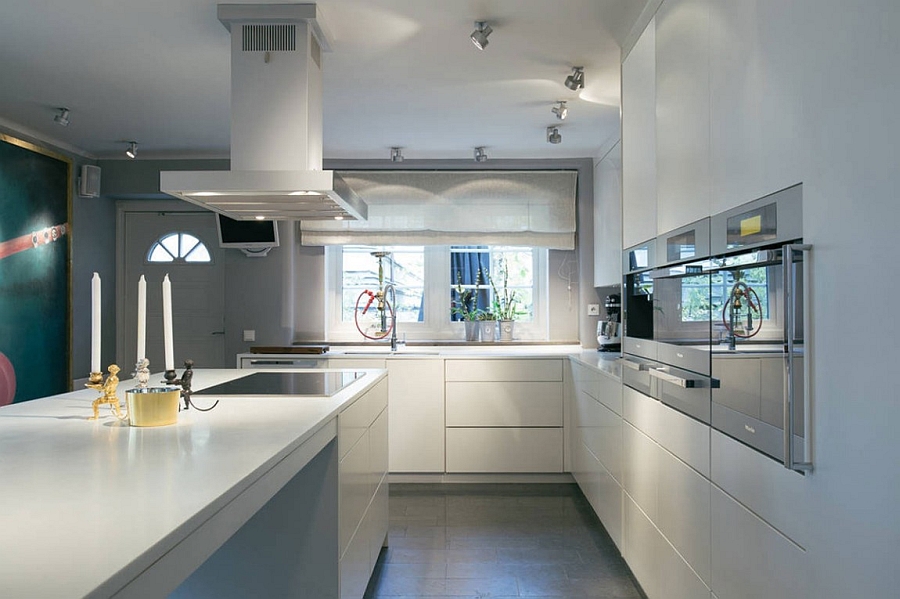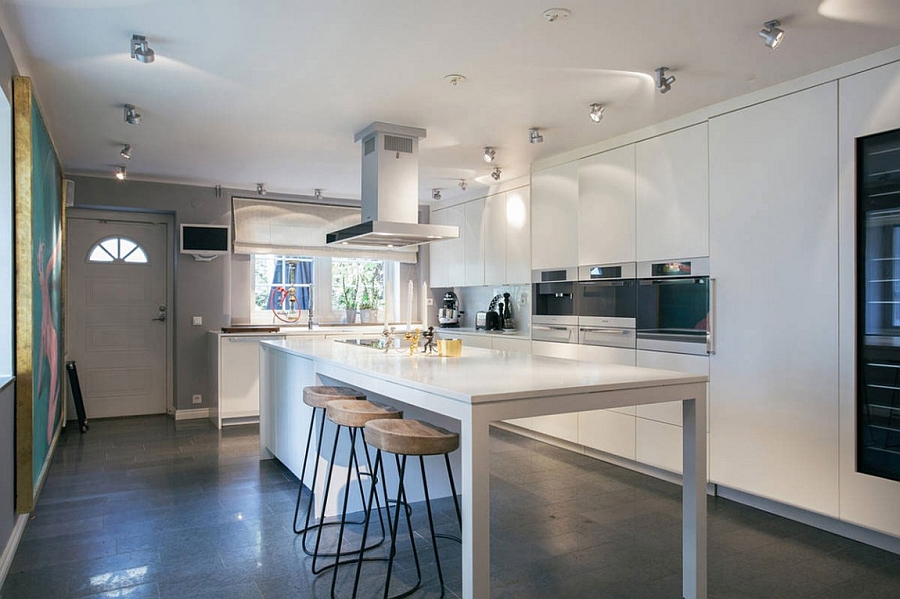 The wonderful use of black to define the exterior of the house, its understated beauty and private garden make the home an absolute delight. Spacious, inviting and tasteful you could make this apartment your own for a price of $2.4 million.