It is this time of year that I begin longing for a fireplace to keep me warm on cold and snowy nights. There's something romantic about being snowed in with a good book, a glass of wine, a loved one, and a roaring fire. Not to mention, a gorgeous fireplace is just the focal point that every room needs.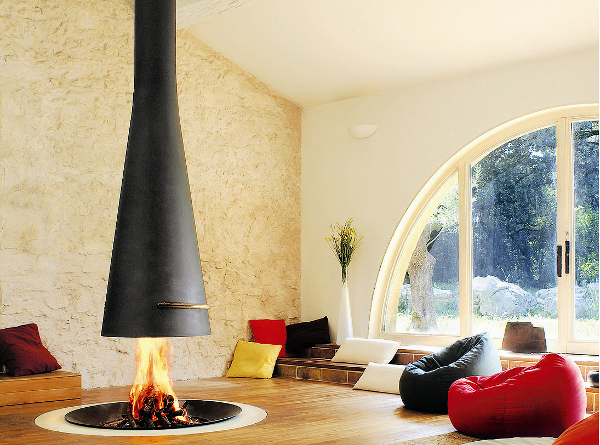 These sculptural pieces of iconic design are as much an investment in art as a promise of warmth during the winter months. Just because your house wasn't blessed with a fireplace when you purchased it doesn't mean you can't get one of these beauties! Apartment dwellers – we have fireplaces for you too!
The Cone Fireplace
These retro-style freestanding cone fireplaces are making a comeback! They were very popular in the '60s and '70s and are surely in style again. By radiating heat in all directions, these groovy pieces actually heat up your home faster than a traditional brick or stone fireplace. Malm, one of the first to manufacture cone fireplaces, is still making these wood-burning stoves today.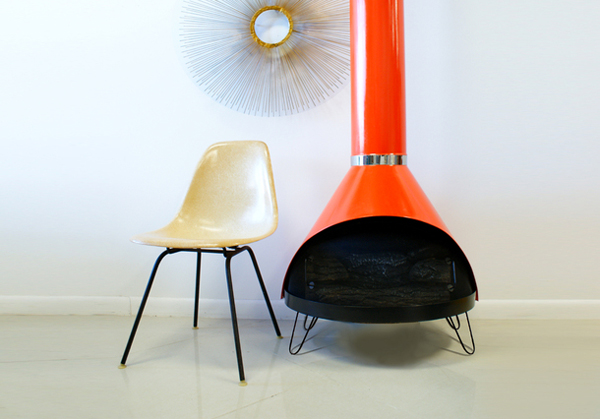 If you want to stick to their retro roots, get a brightly-colored vintage fireplace. For a more modern look, purchase a new one in black, white, or stainless steel.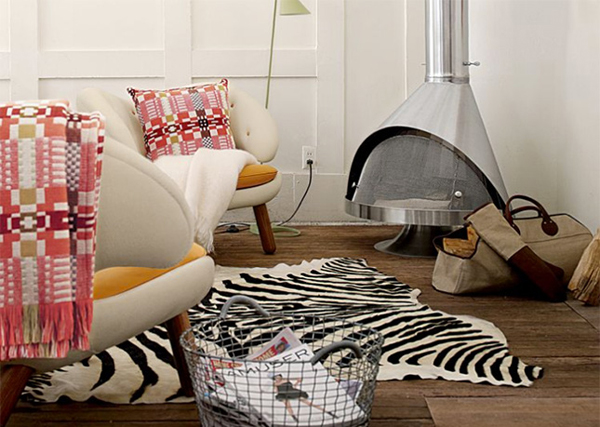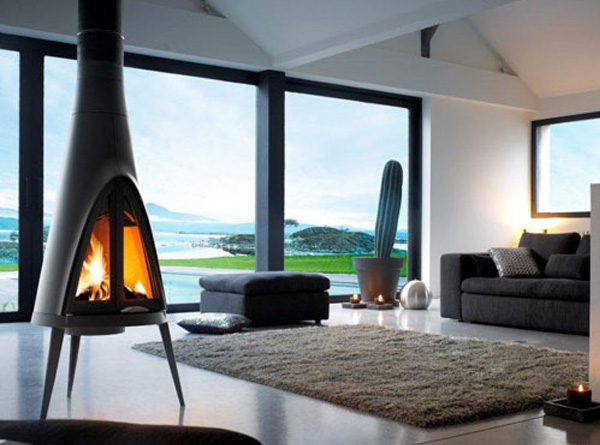 The Hanging Fireplace
A slight departure from it's close relative "The Cone Fireplace," these hanging fireplaces are still Mid-Century inspired with an elegant twist. For added function, they rotate 360 degrees to heat any area of the room. The compact stoves look great out in the open, or stuck in the corner. Their minimalist design is a perfect complement to a modern interior.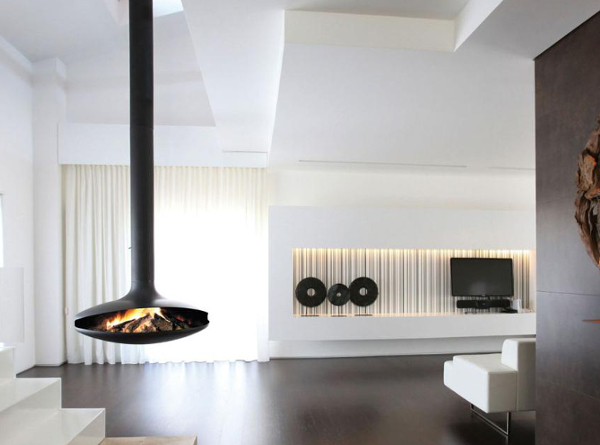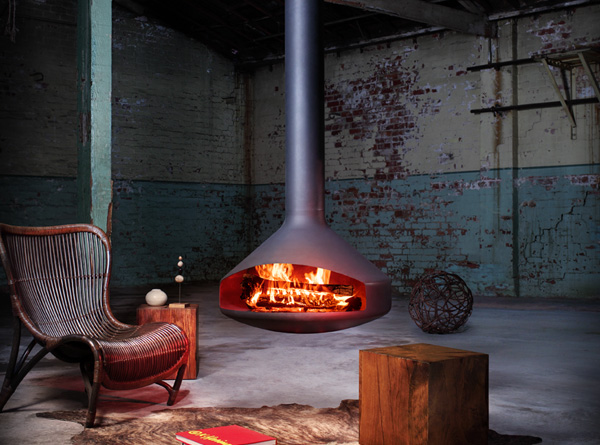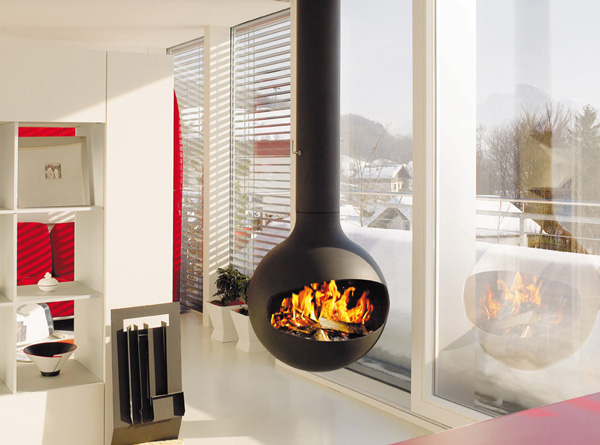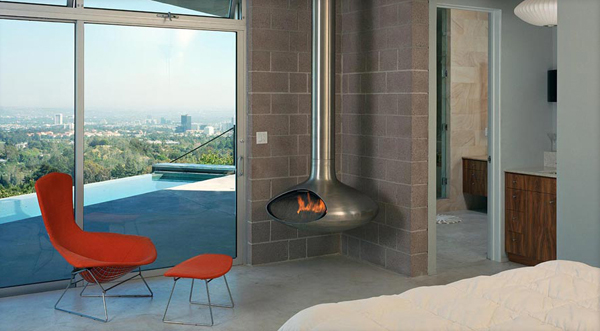 The Wood Stove
The wood stove is a classic fireplace style dating back to the 1700s. Originally made of cast iron, these fireplaces have been relied on for warmth throughout the decades. Below is a roundup of wood stoves reinvented with a modern angle. They would be an ideal fit for spaces ranging from a rustic cabin to a sleek modern home.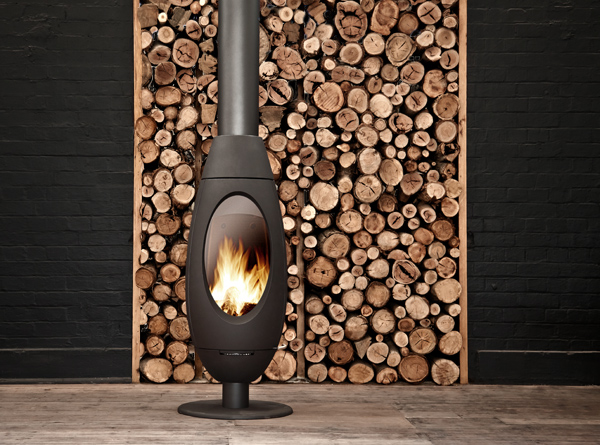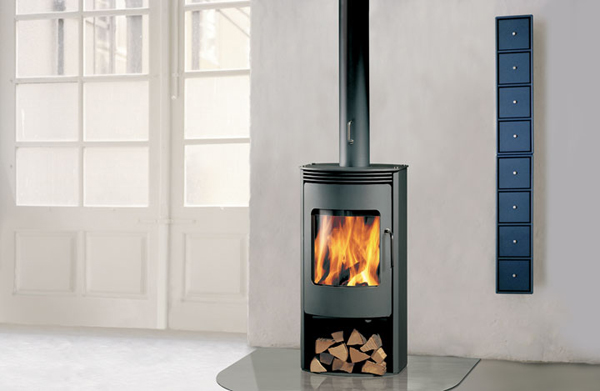 Made in Denmark, the Rais stove is state-of-the-art in design and function. This durable steel fireplace is minimal and utilitarian in appearance. The wood-burning stove has a rounded door with a large glass front and firewood storage below. If safety is a concern, this stove is for you – it offers a temperature-controlled handle and a built-in convection system.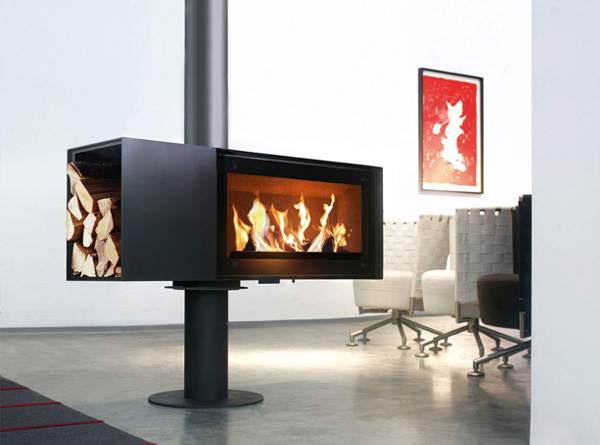 The Apartment Dweller's Fireplace
Apartment Dwellers, you will be thrilled to know that you too can have a gorgeous fireplace! These fireplaces are not only beautiful, they are also eco-friendly. They are fueled by denatured ethanol or ethyl alcohol, which is a renewable source derived from plants. Additionally, your fireplace will be smoke-free and have no harmful emissions. Better yet, after your fire, there is no clean up necessary! A chimney is not needed for these fireplaces, meaning installation is simple and you can easily transport them to your next abode.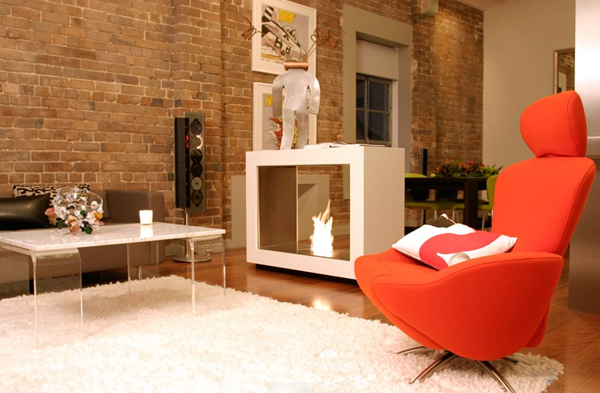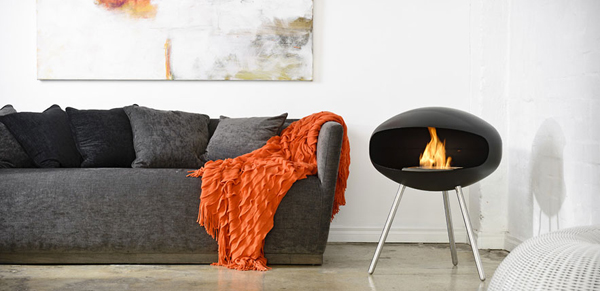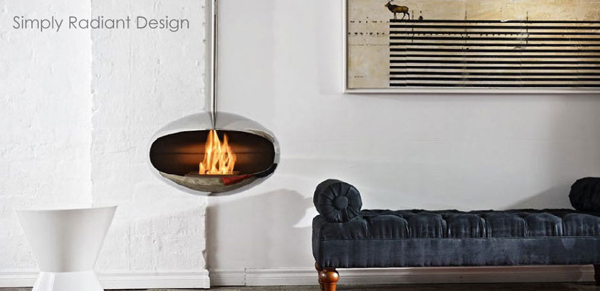 The Cocoon Fires burn for up to six hours. Due to their small scale and streamlined design, they work perfectly in studio apartments or compact spaces. If you need some heat on a tight city patio, the Cocoon Fire would look great there too!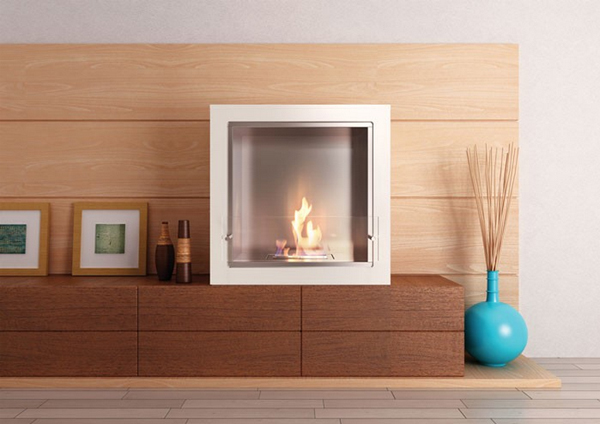 Do you have any of these fireplaces? Which one is your favorite? Share your opinion by commenting below.